Yes. This feels right.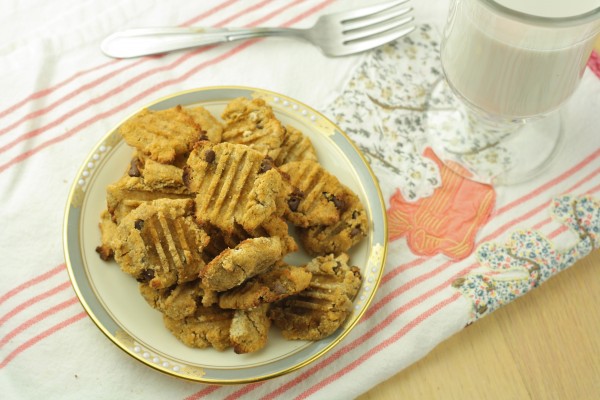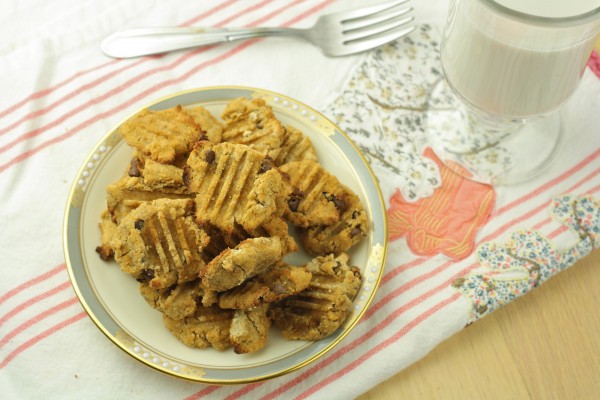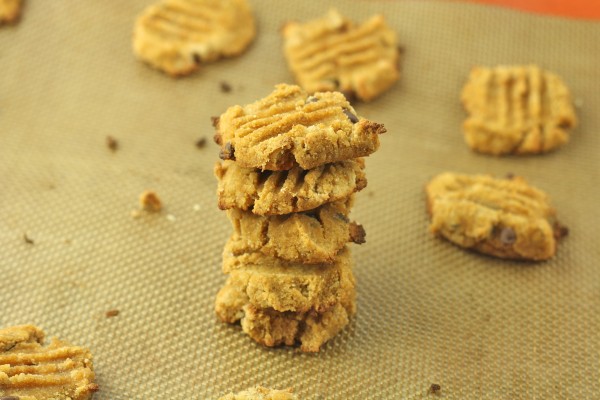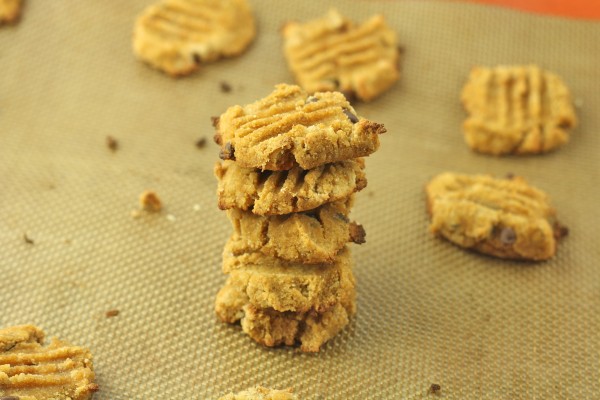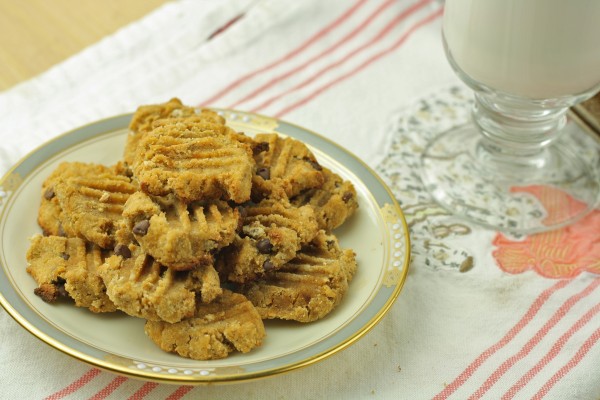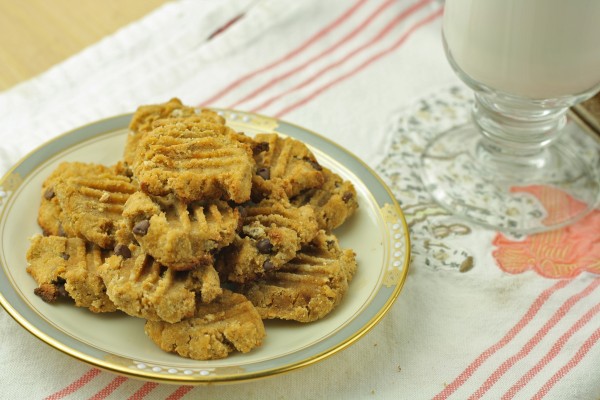 Hi everyone! My name is Kelly and I am a coconut flour junkie. I don't have twelve steps, but I do have twelve recipes.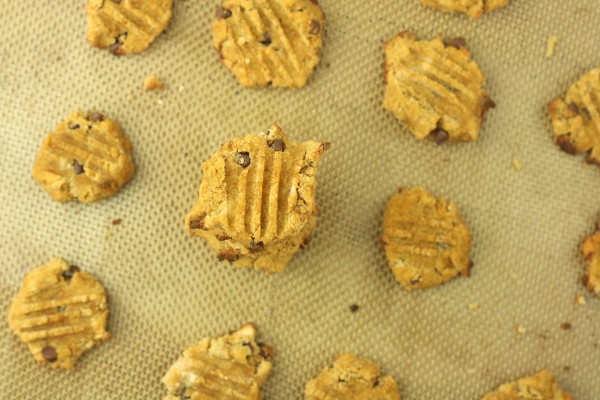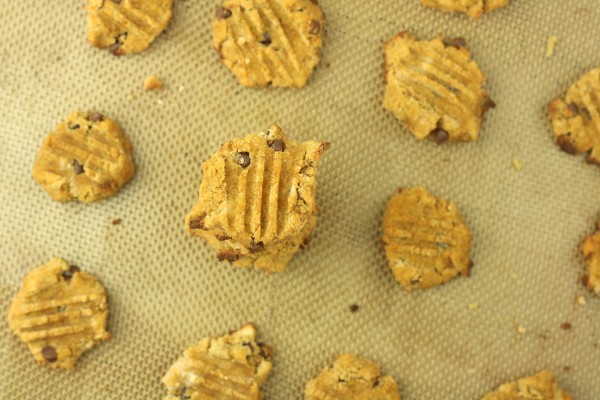 Let's see… there's coconut flour pancakes, red velvet cupcakes, mozzarella sticks, yeast bread , pan pizza, regular pizza, dessert pizza, cookies dough bites, single serving peanut butter cake, cookies n cream cookies, and peanut butter cookies. I could keep going, but I did say twelve and I think that's enough links for one paragraph.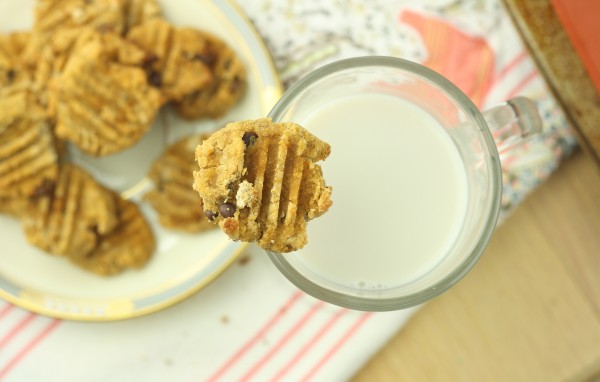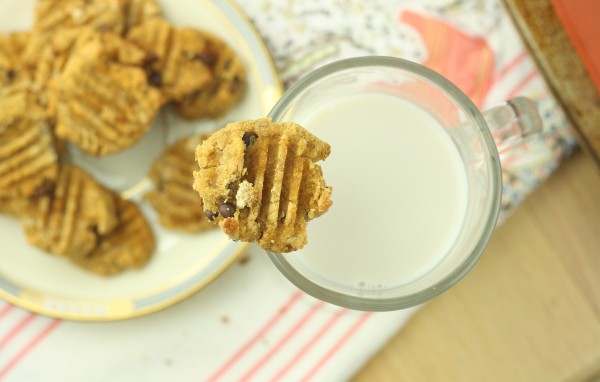 So despite my many coconut flour endeavors, I seem to be lacking a full size recipe for coconut flour cookies. (I have this recipe for coconut flour cookies, but it only has two tablespoons of flour and I do not mind linking to it cause this is a new paragraph.) Tsk, tsk. Let fix this! Ahora! (I'm working on my Spanish.)
You'll need to make sure the dough has gotten herself all together.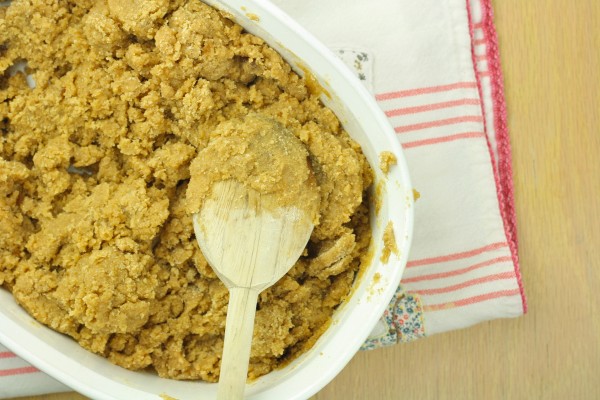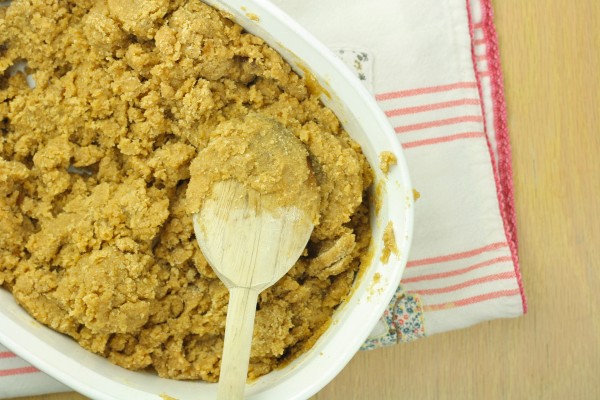 Next we'll roll the dough into cute dough balls. Feel free to make smiley faces with the chocolate chips.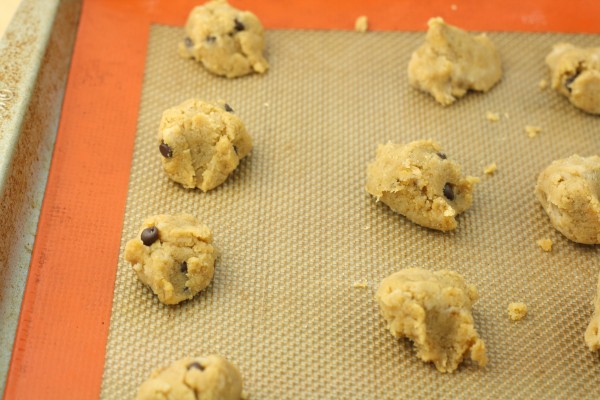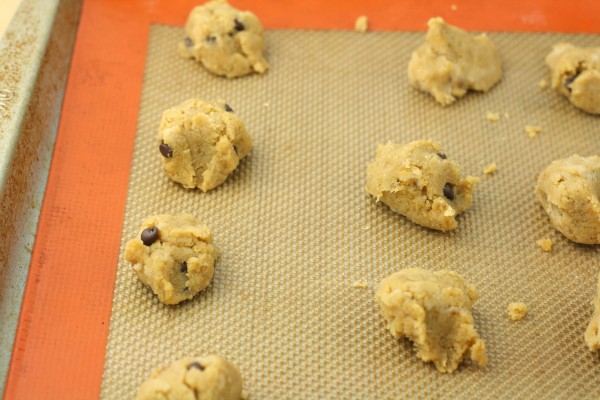 Time to make some cookie shapes! This is magic in action. Very nostalgic. Think Disneyland at Christmas in your kitchen.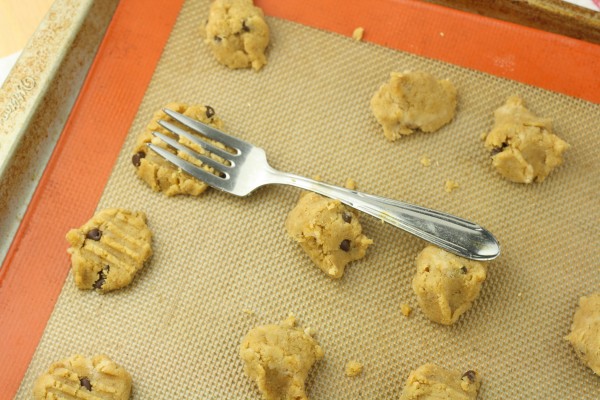 Obviously this recipe is long overdue. A perfected, full size recipe for chocolate chip studded pillowy yet very sturdy coconut flour cookie fit quite nicely right up my alley. It's nice in my alley. The Hallelujah Chorus plays on loop.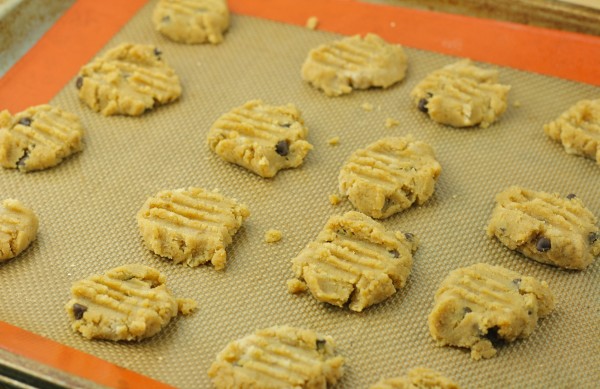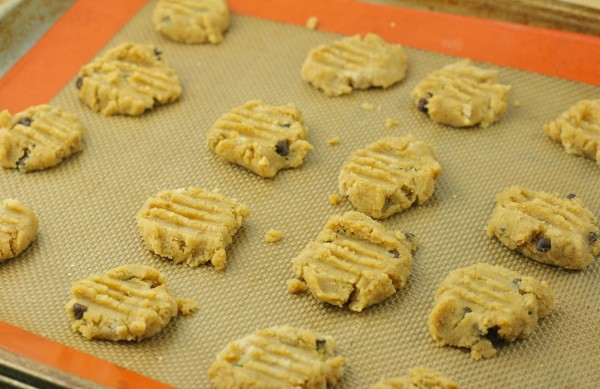 I'm not going to invite you over to alley because I don't want to sound creepy/stalker-ish, so I'll invite you over to my kitchen instead. We'll chat over tea and a platter of these absolutely amazing (if I do say so myself) vegan, gluten free, grain free, sugar free, low carb, chocolate chip coconut flour cookies that happen to be only 20 calories each.
You won't need a recording of the Hallelujah Chorus.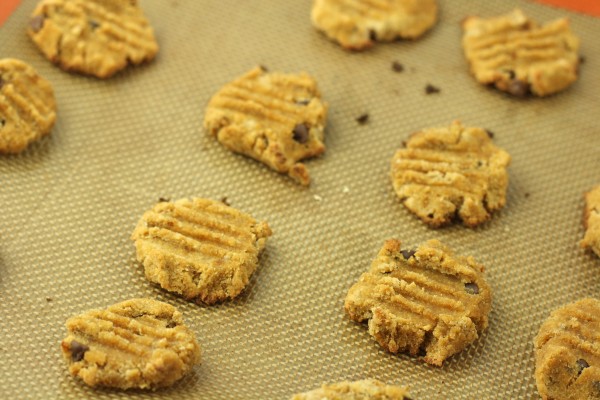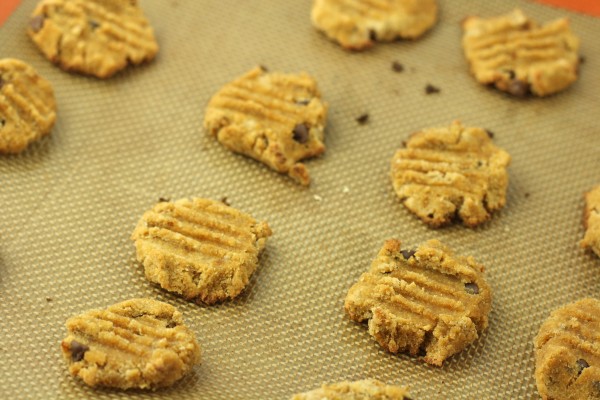 Okay, congratulations are in order. Joy and Ashlae have been nominated for Saveur Food Blog Awards! Please go show these wonderful ladies some love. Congrats you two!
Ellen, I"m thinking of you. I'll have a recipe up without coconut flour soon.
Yield: 21 cookies
Chocolate Chip Coconut Flour Cookies (Vegan/Paleo/Grain Free)
10 minPrep Time:
15 minCook Time:
25 minTotal Time:
Ingredients
1 banana, sliced OR ½ cup unsweetened applesauce
¼ cup erythritol (see note below for substitutions)
1 teaspoon vanilla extract
½ teaspoon molasses
Pinch salt
½ cup coconut flour
4-6 Tablespoons almond milk
2 Tablespoons chocolate chips
Instructions
Preheat oven to 350°F. Line a baking sheet with parchment paper or a silicone mat and set aside.
Place the sliced banana or unsweetened applesauce in a medium microwave-safe bowl and microwave for a minute. Add in erythritol and stir until completely combined and melted. Stir in vanilla extract, molasses, and salt. Add in the coconut flour and stir until completely incorporated. Stir in the almond milk one tablespoon at a time until you achieve a cookie dough consistency that is not too wet. Stir in the chocolate chips.
Scoop the cookie dough 2 inches apart onto the baking sheet in ½ Tablespoon balls. Using a fork or your fingers, flatten the dough balls into cookie shapes. Bake in the oven at 350°F for 12-15 minutes, or until firm and golden but not too brown. Let cool. Devour.
Notes
You can substitute erythritol for cane sugar. You can also substitute erythritol for brown sugar, but also omit molasses.
As far as I know, coconut flour cannot be substituted. I should have a recipe with a no coconut flour option up soon.
You can substitute any other milk for almond milk.
To keep vegan, use vegan chocolate chips.
The nutritional information is calculated with unsweetened applesauce, erythritol, almond milk, and SunSpire chocolate chips.
7.8.1.2
231
https://www.foodiefiasco.com/chocolate-chip-coconut-flour-cookies/
Nutrition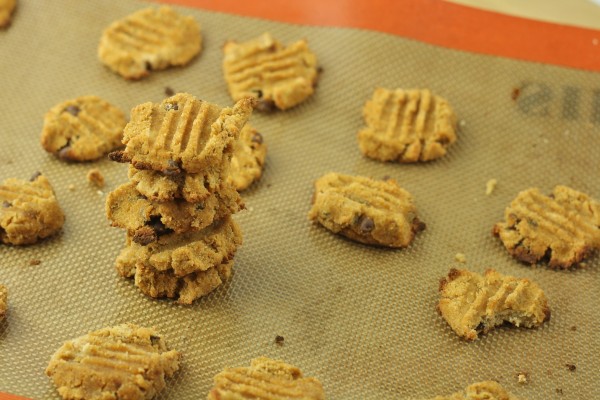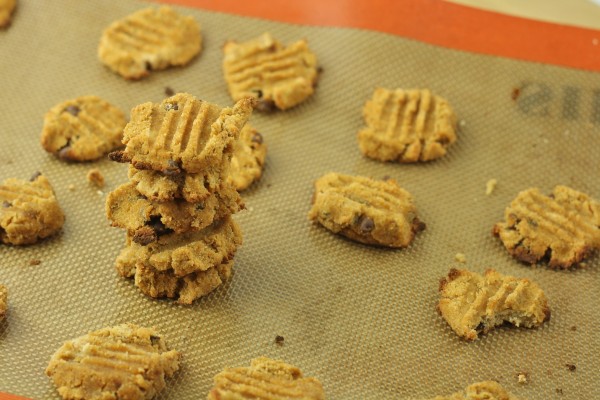 What is your favorite way to eat chocolate?
I love it in cookies, but I love cookies. A lot. I will admit that there is almost nothing quite like savoring some rich, good quality dark chocolate.