I feel like I'm finally getting my act together.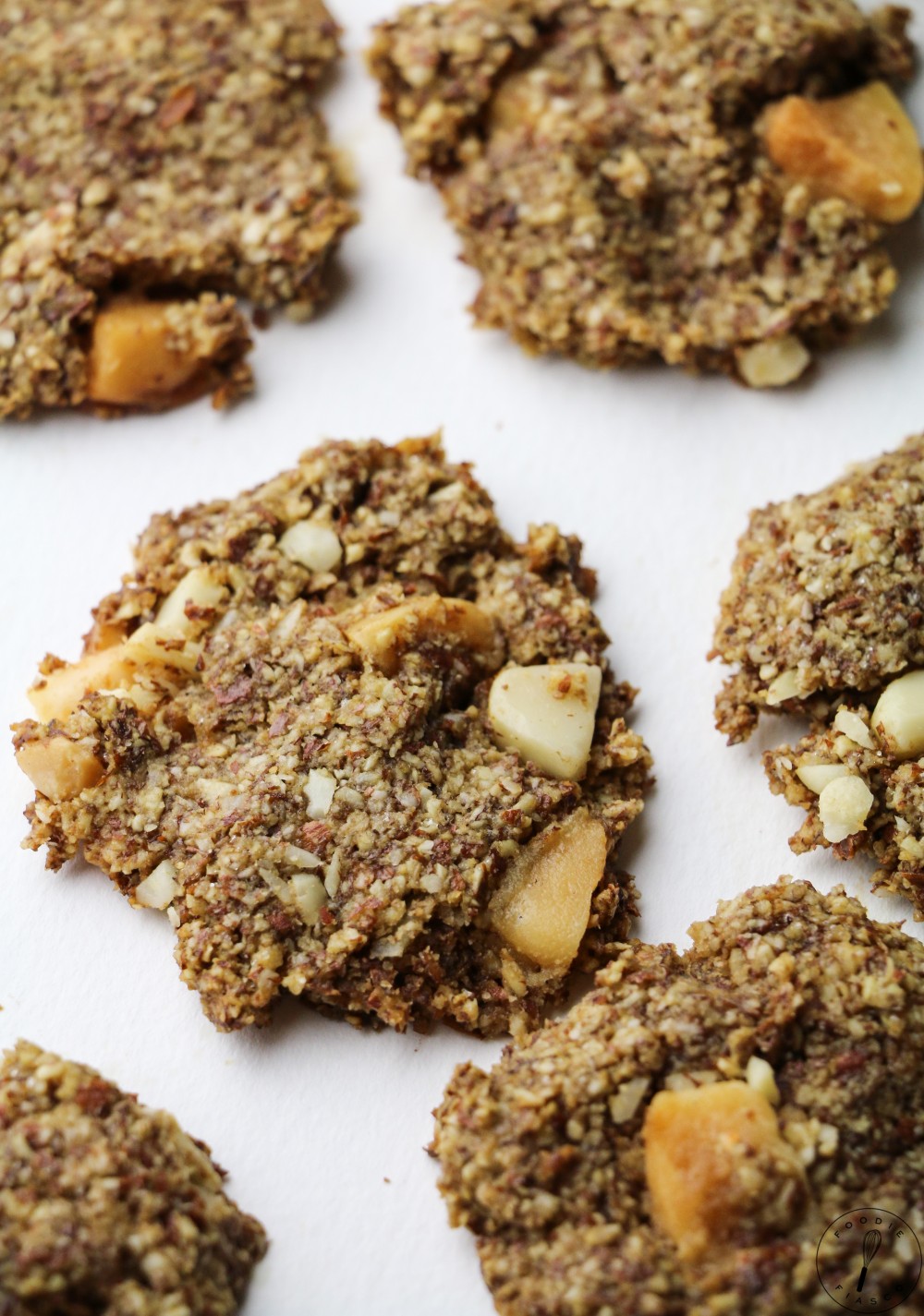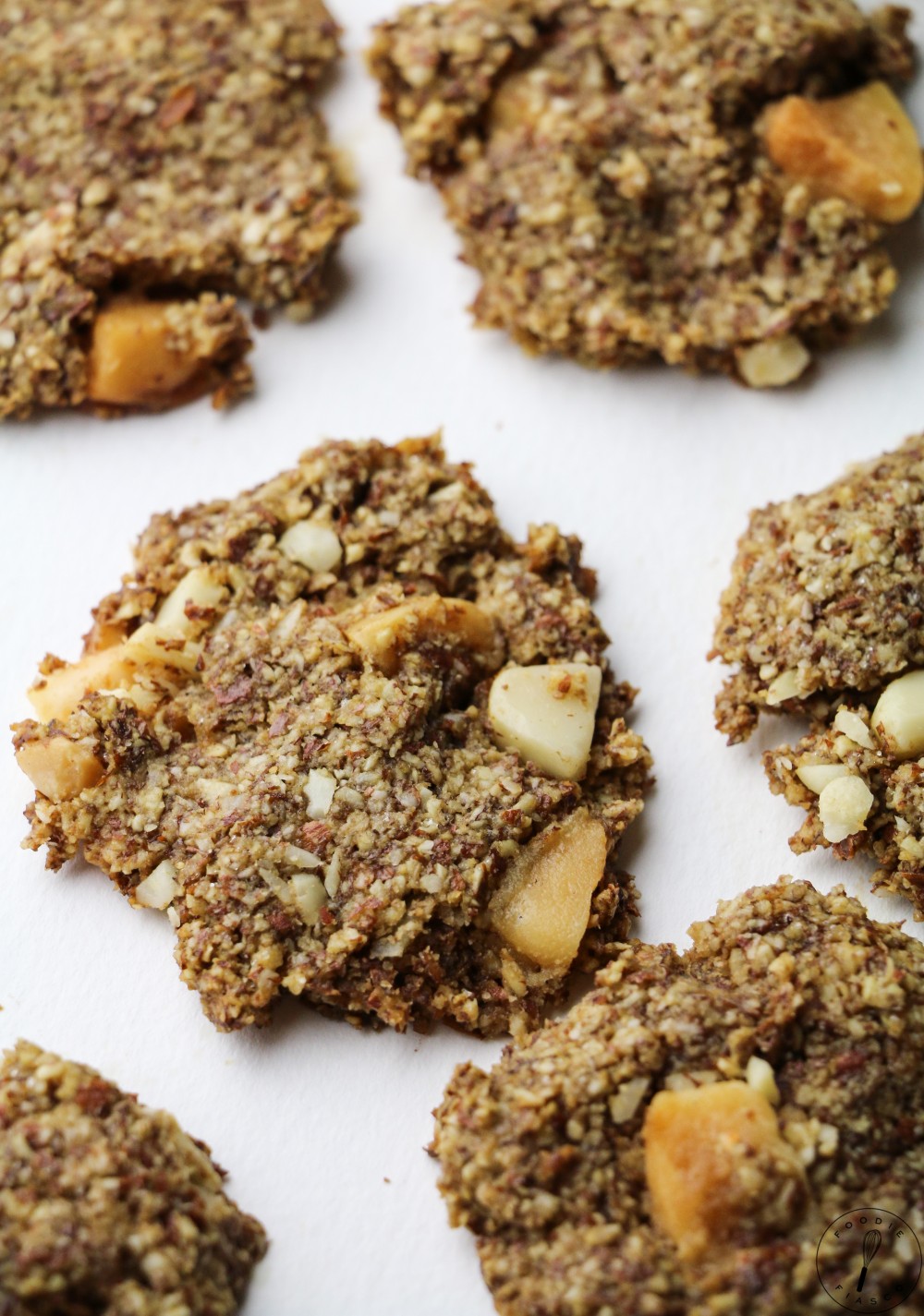 I've been wanting to make a healthy version of these cookies forEVER, so I'm happy I actually got around to doing it before my 100th birthday. I love the tropical nuttiness of macadamias and I'm openly a sucker for white chocolate, so the brilliant combo of these two light-hued beauties are what my cookie jar dreams are made of.
I'm slowly/steadily working through my (hilariously long) list of tasks that went neglected in high school, from recreating my favorite cookies to filing taxes.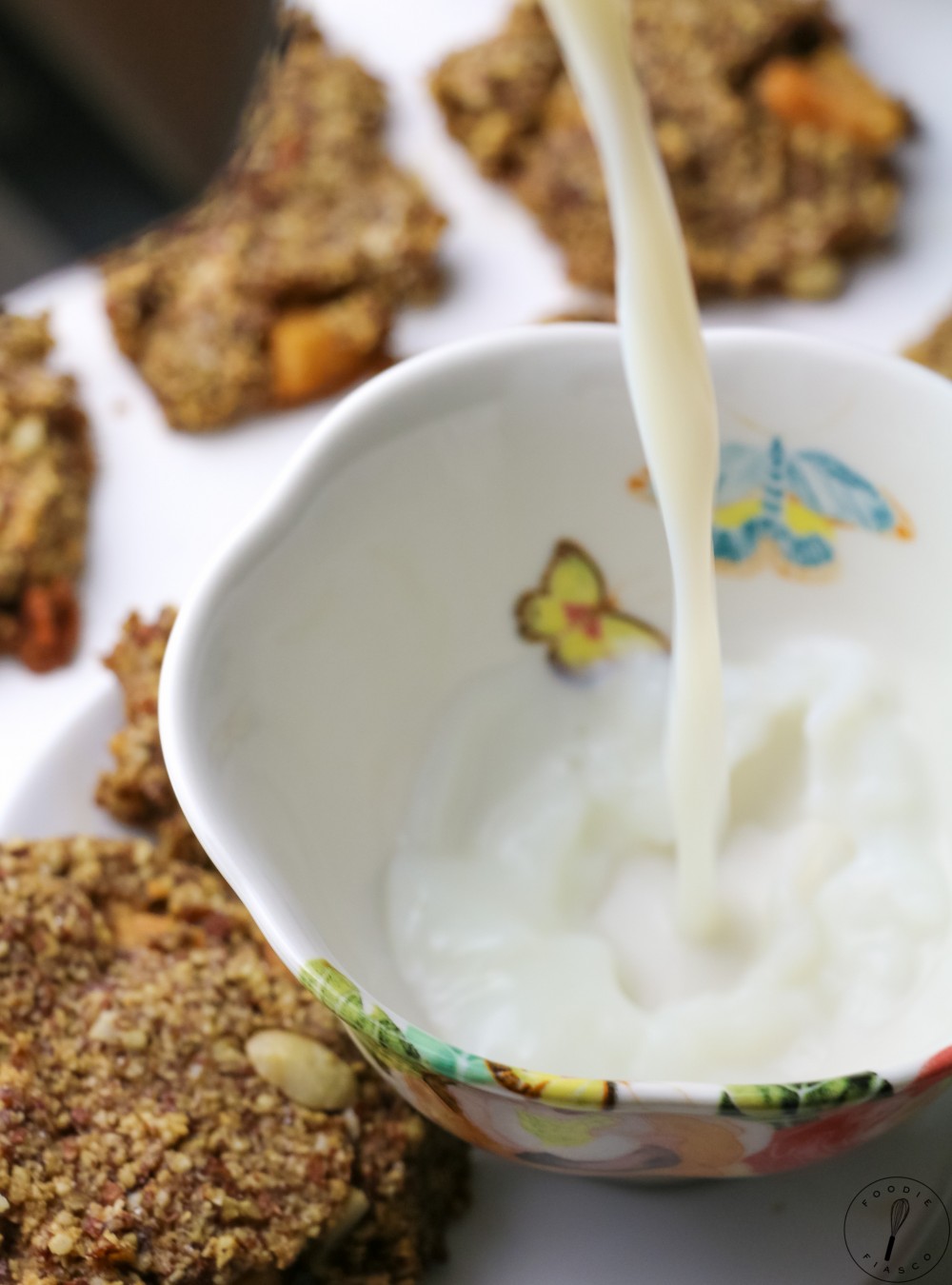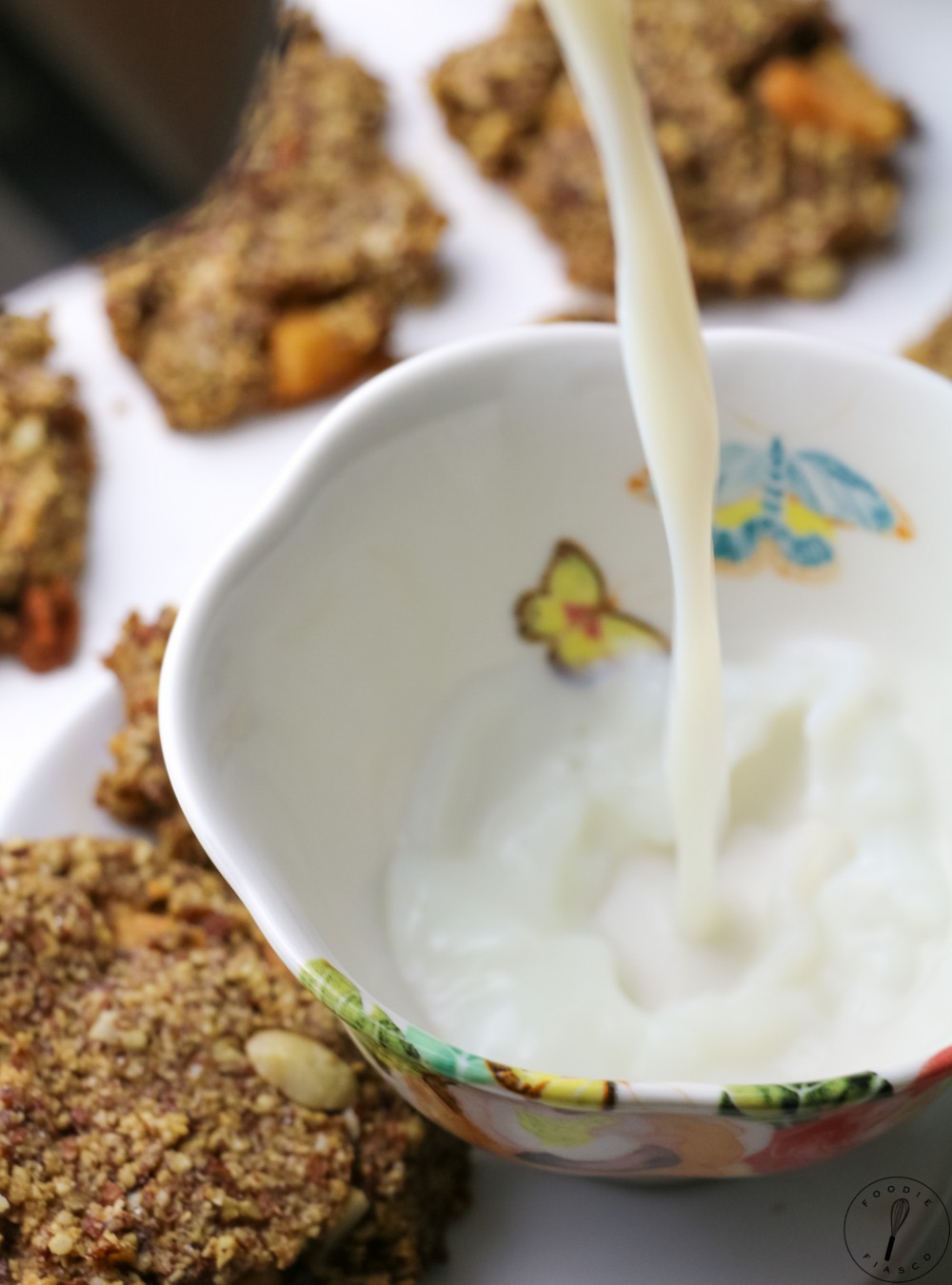 That's right. I use Quickbooks now. I'm a real adult.
Speaking of being a grownup, I have fine tuned a highly efficient and organized system for doing laundry, which is as much an art as it is a science. I operate a well run establishment, thankyouverymuch.
Doing laundry (heck, even washing dishes) is actually pretty therapeutic because it's something genuinely productive that doesn't require the mental output of, say, writing. Like a post. Like I am write now. I mean, right now.
Right. What were we saying about mental output?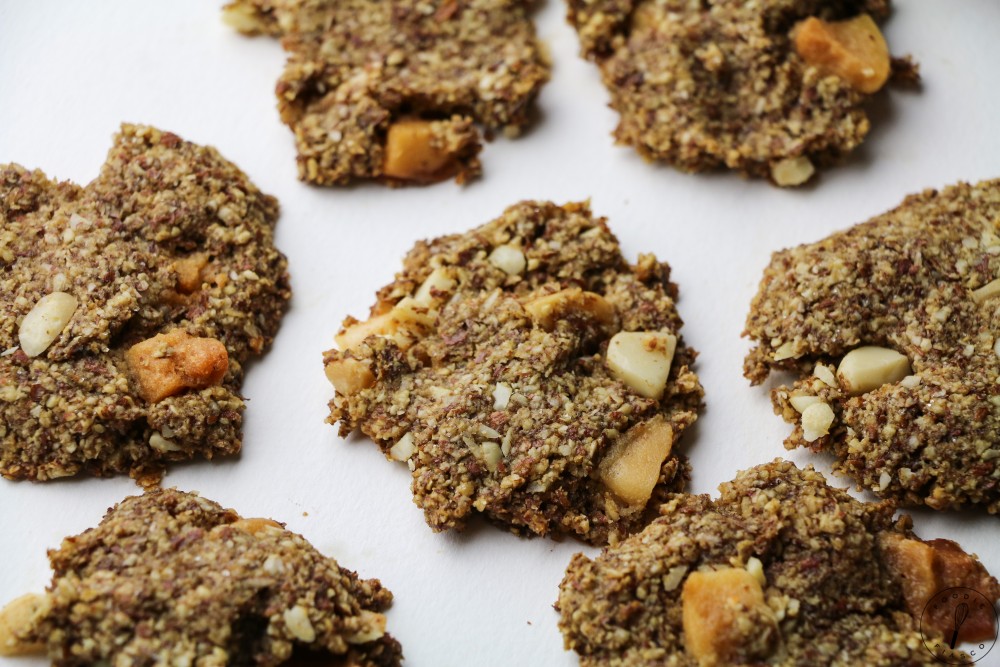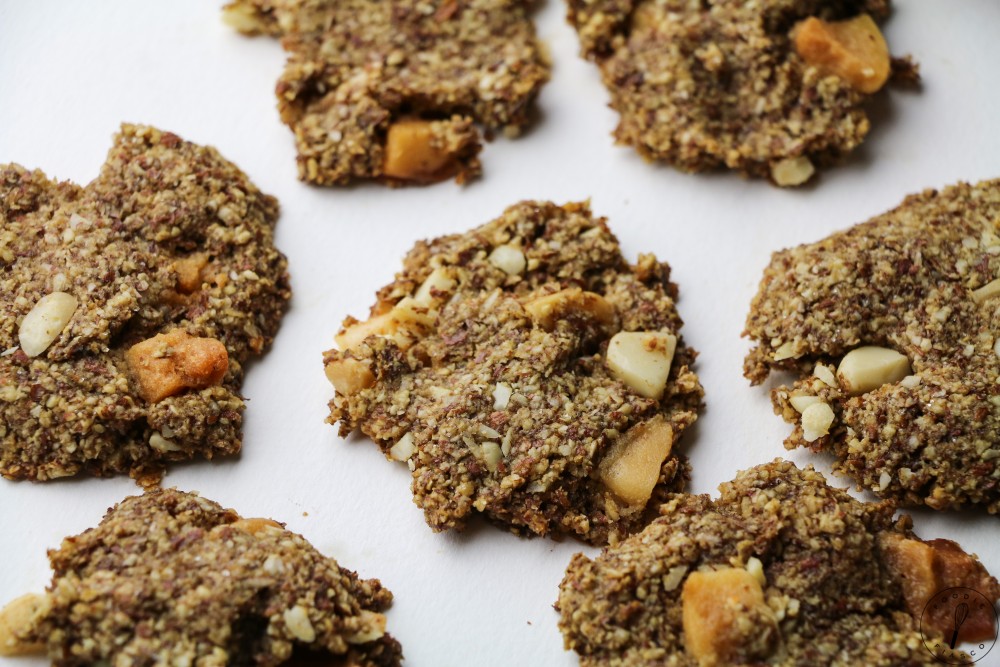 Oh I'm a real adult now, that's what we were talking about. Which is obviously true.
I also think (hope!) I'm finally settling into a viable workflow when it comes to the blog. Going into my gap year, I had to face the harsh reality of having a successful website only to put it on the back burner for two years before coming back to resurrect what is now a site so broken it's essentially unusable and a fraction of your former readership.
For those of you who have stuck with me, I am so beyond grateful I can't even express it.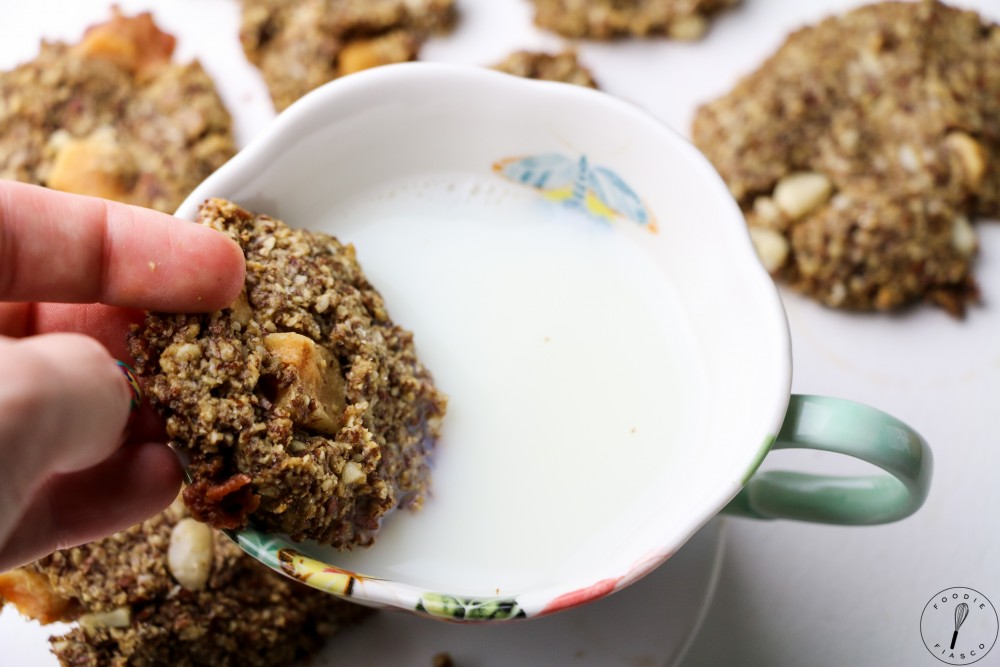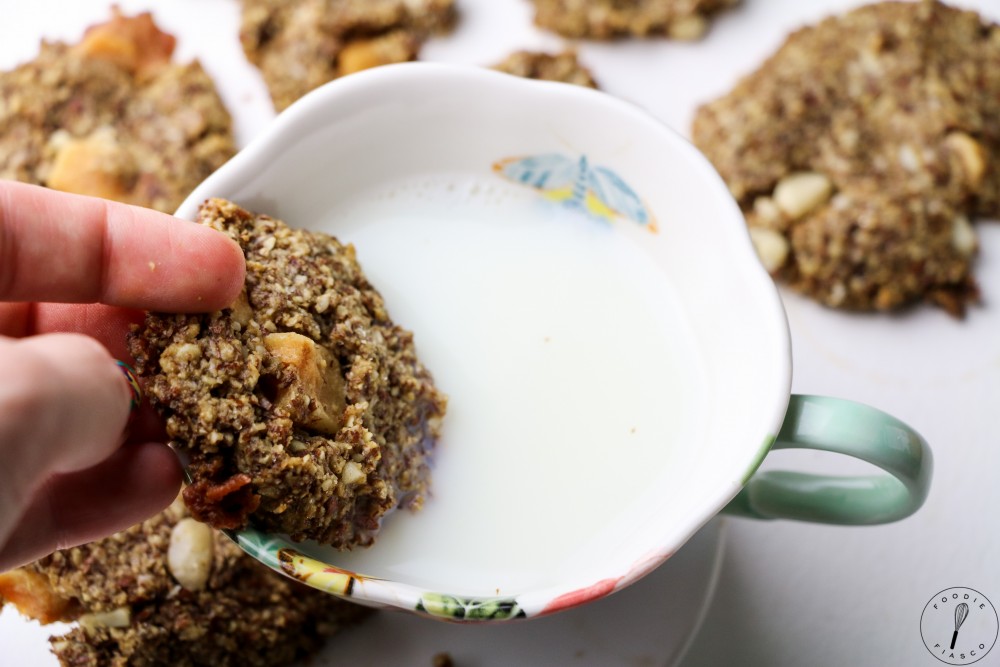 For starters, I've been working crazy hours getting the site in tip-top shape and I'm actually quite proud of myself for how it's turning out.
I recently added some cool new things to the website, most of which are probably long overdue. But I hope the shiny new features make up for it!
The first one you'll probably notice is the handy set of floating buttons you see on your left. My personal favorite is the Yum button, which saves the recipe of the post you're reading to your box on Yummly. If you're not on Yummly yet, you should definitely check it out! It's a really convenient way to collect all the recipes you've been ogling from around the web and keep them in one place.
When it comes to saving recipes right here on Foodie Fiasco, I've set up a cool program with a complete set of bells and whistles that I hope will make your life easier. I've configured every recipe to have the option to save it to your own personal recipe box, where you can easily keep track of all the recipes you want to try, make shopping lists of the ingredients, and even plan what you want to make and when on your very own recipe calendar!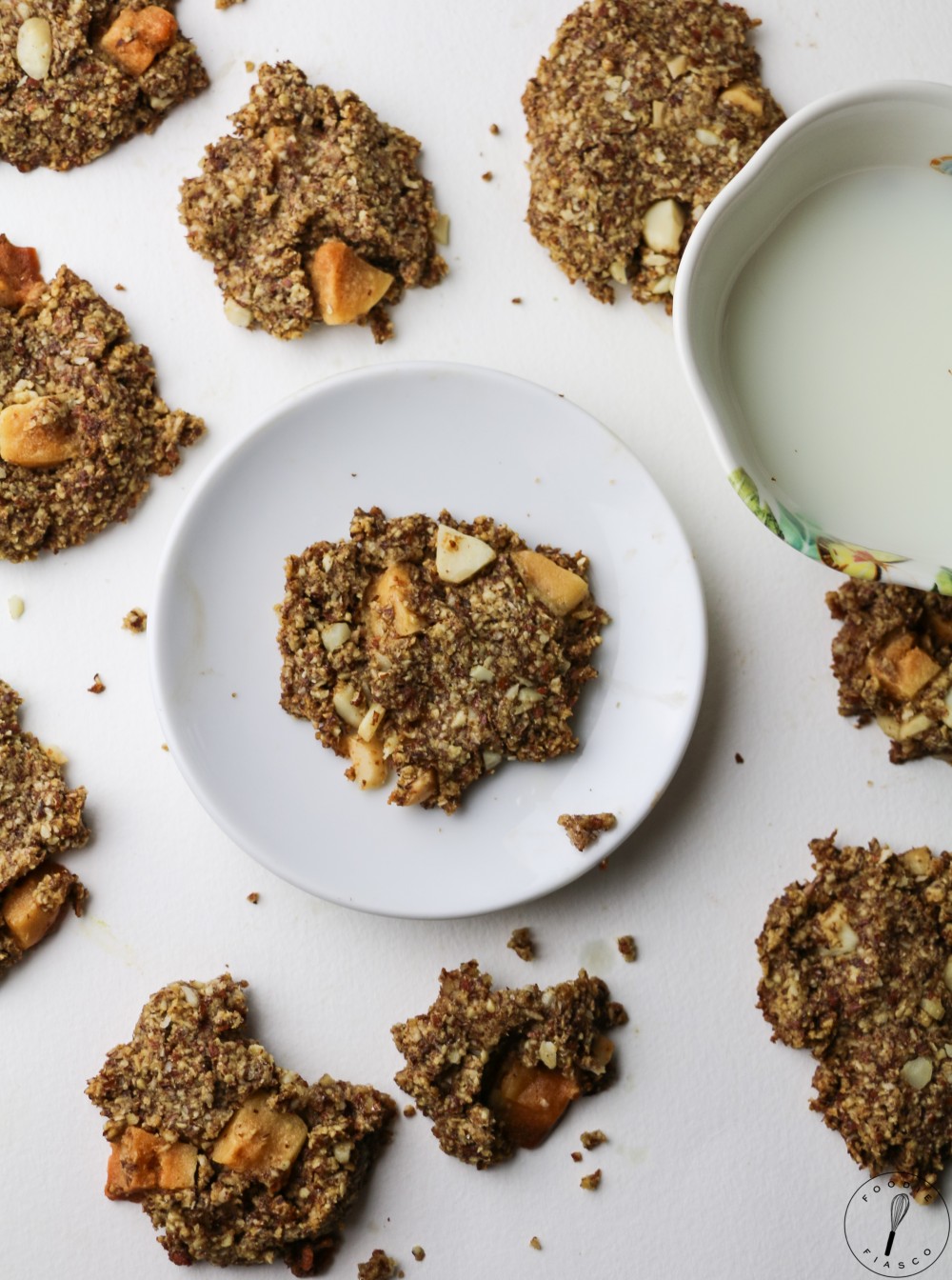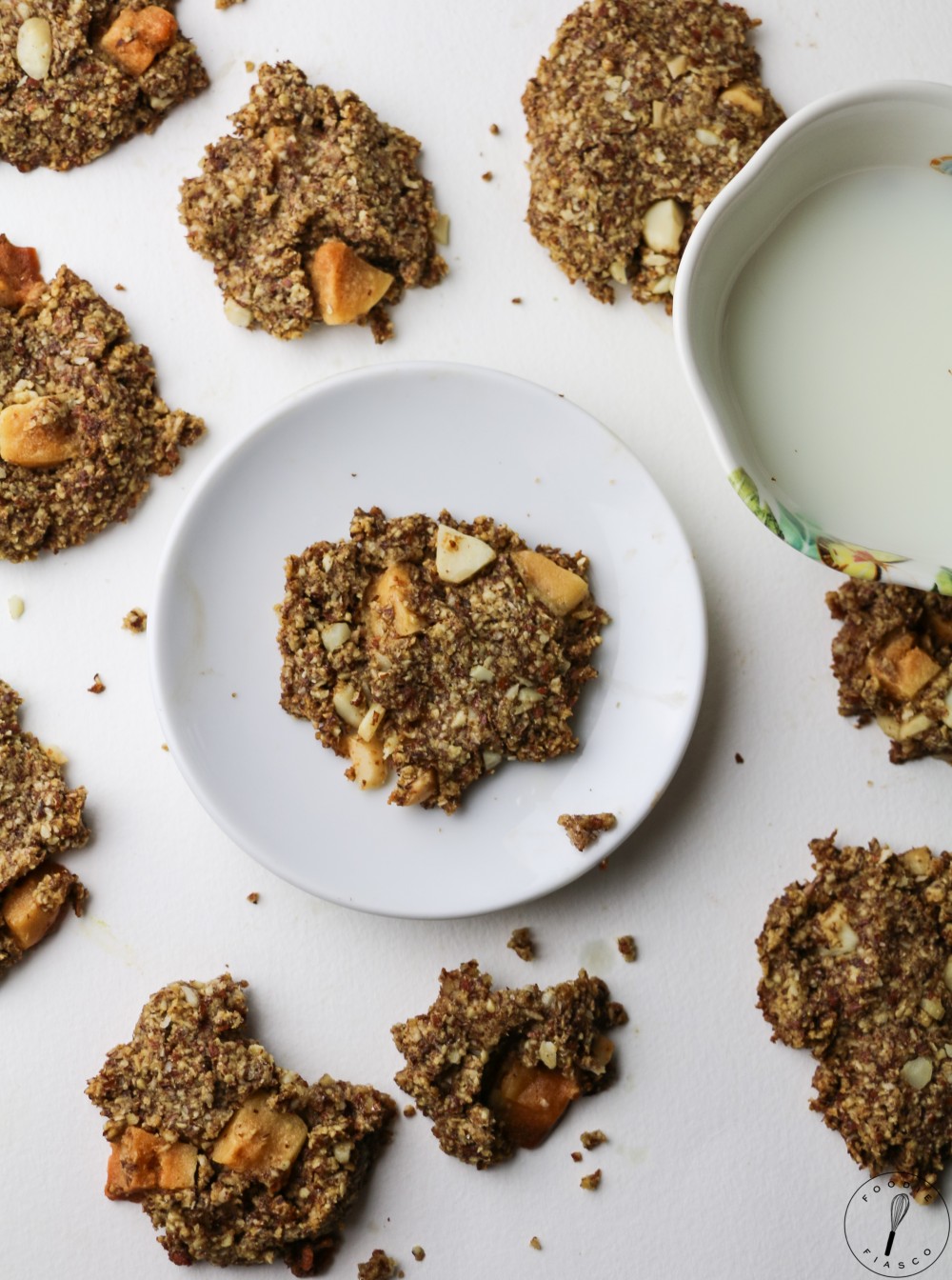 I also added back the to-make list (under the recipes tab) to keep track of all the dishes I want to re-create and collect links to the ones I've already done. If you have any recipe requests, please leave a comment on that page and I'll add it to the list!
I also resurrected my Twitter and re-added my Instagram to the social media buttons in the header because apparently it just decided not to show up to the party for the past few months.
I post all my new recipes on there as well as some revamped classics, so I'd love to have you join me!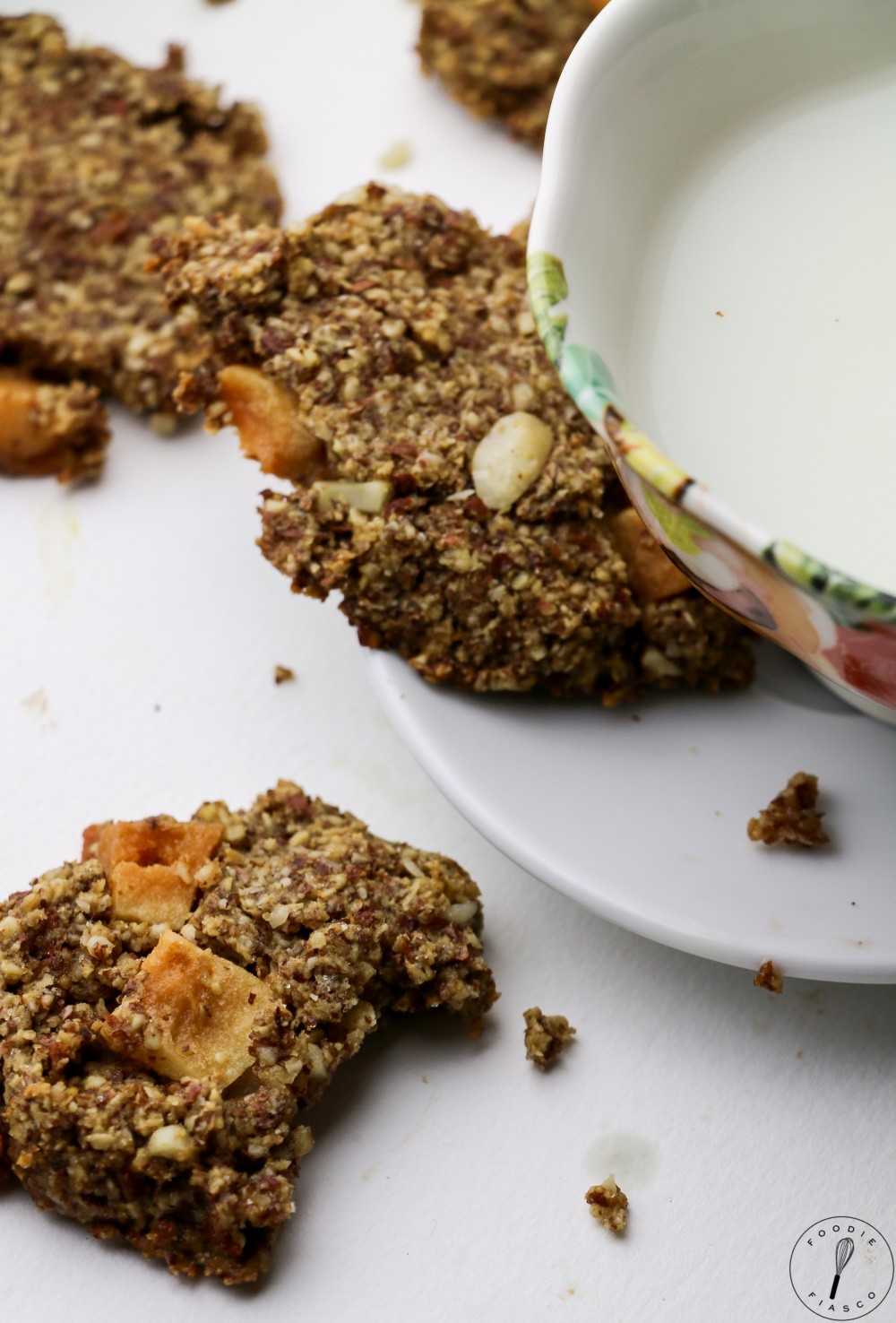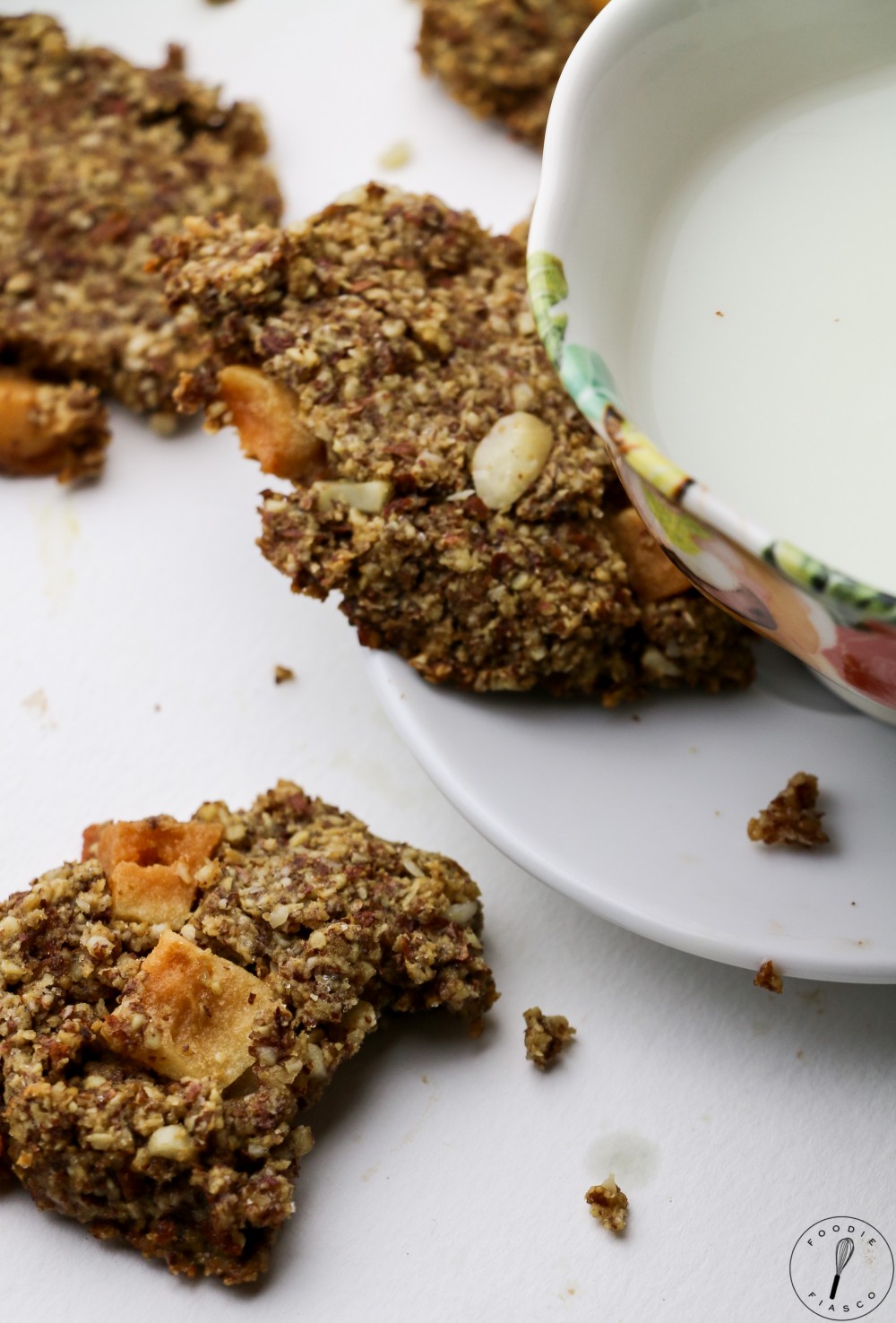 Aaaand if that's not enough, I added these neat widgets to the sidebar so you can easily access recent posts as well as specific categories, namely the greatest hits, single serving recipes, and recipes under 50 calories per serving.
I know this is old news but the recipe index is searchable now and it actually works which is really nothing short of a miracle.
Between these updates and these cookies, I'm a very proud mamma.


Nutritional Breakdown
Calories
1/4 cup erythritol (0) + 1/2 teaspoon molasses (10) + 2 tablespoons applesauce (13) + 1 egg (70) + 2 cups almond flour (1120) + 1/3 cup macadamia nuts (228) + 2 ounces homemade white chocolate (320) / 32 = 55 calories per cookie
Net Carbs
1/4 cup erythritol (0g) + 1/2 teaspoon molasses (3g) + 2 tablespoons applesauce (3g) + 1 egg (0g) + 2 cups almond flour (8g) + 1/3 cup macadamia nuts (2g) + 2 ounces homemade white chocolate (0g) / 32 = 0.5g net carbs per cookie
Protein
1/4 cup erythritol (0g) + 1/2 teaspoon molasses (0g) + 2 tablespoons applesauce (0g) + 1 egg (6g) + 2 cups almond flour (40g) + 1/3 cup macadamia nuts (3g) + 2 ounces homemade white chocolate (0g) / = 2g protein per cookie
White Chocolate Macadamia Nut Cookies
Ingredients
¼ cup erythritol
½ teaspoon baking soda
¼ teaspoon salt
½ teaspoon molasses
2 tablespoons mashed banana/applesauce/softened butter
2 teaspoons vanilla extract
2 cups almond flour
⅓ cup macadamia nuts
2 ounces white chocolate, chopped (I used my homemade sugar free version)
Instructions
* Preheat the oven to 350ºF. Line a baking sheet with parchment paper and set aside.
* Combine the erythritol, baking soda, salt, molasses, and butter, and mix until smooth.
* Mix in the vanilla, egg, and almond flour, stirring to combine. Scrape the bottom and sides of the bowl, then mix for 1 minute, until completely uniform. (A stand mixer is great here if you have one.)
* Stir in the macadamia nuts and white chocolate.
* Scoop the dough one level tablespoon at a time onto the prepared baking sheet and gently flatten the cookies to about ⅜-inch thick.
* Bake the cookies at 350ºF for 9 to 12 minutes, until golden brown.
* Remove the cookies from the oven. Allow them to cool on the pan for 2 minutes, then carefully transfer them to a rack to cool completely. Devour.
Nutrition Information
Serving size:
1 cookie
Calories:
55
Net Carbs:
0.5 grams
Protein:
2 grams
More favorite cookies:
Chocolate Chip Nutella Filled Cookies
Low Carb Peanut Butter Cookies
Chocolate Chip Olive Oil Cookies