There's something undeniably satisfying about homemade stuff.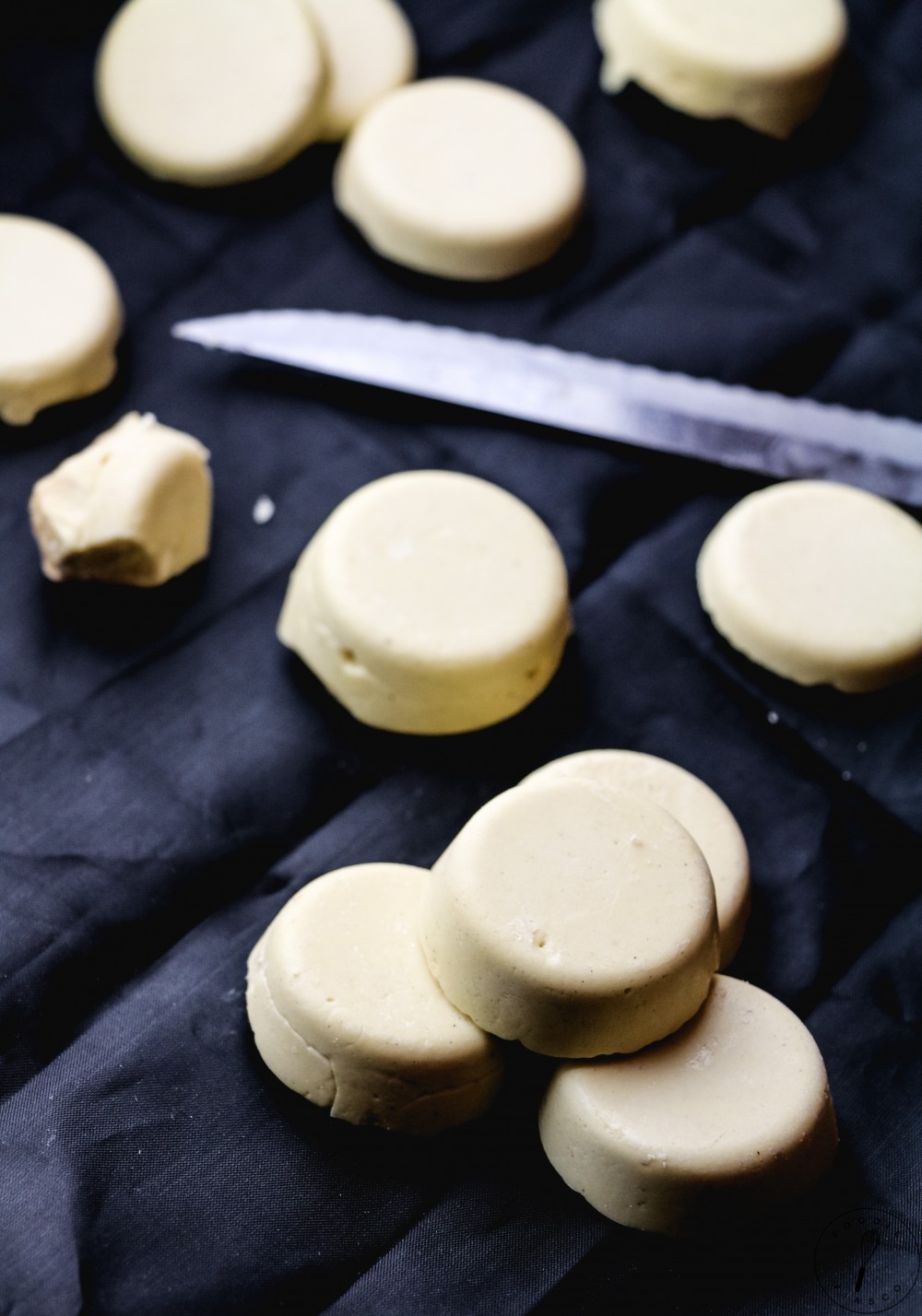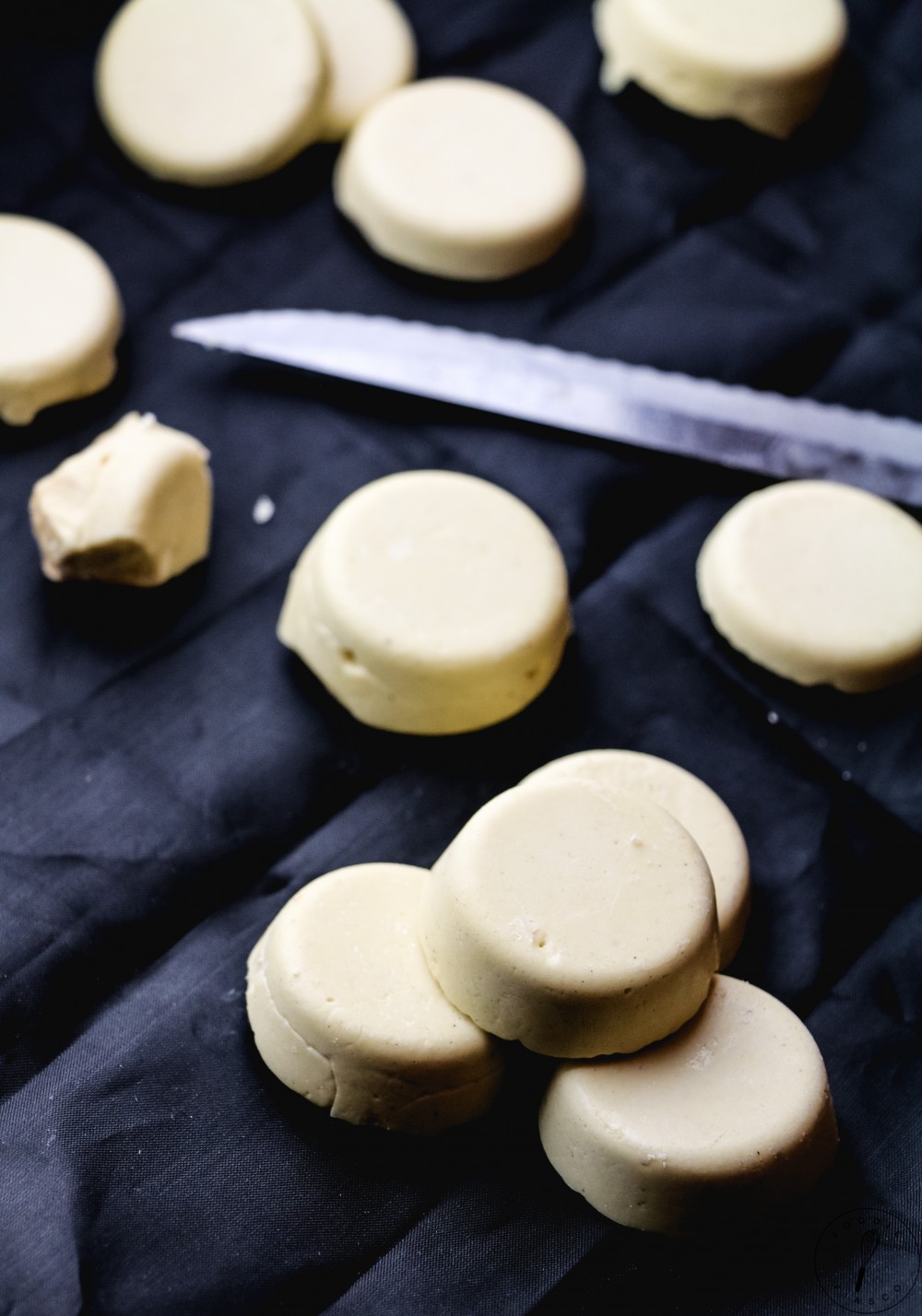 Hence the allure of the DIY culture. Tutorials for cool projects you didn't know you could do at home are taking the internet by storm, and honestly, it's hard to miss the appeal.
When you make stuff yourself, there's money to be saved and satisfaction to be gained, but it's also about something more.
Especially when it comes to food, I think it's very valuable to know exactly what went into the thing you're eating, so you can personally confirm you're not consuming any of the questionable and/or potentially dangerous ingredients that have (unfortunately) become common in today's processed foods.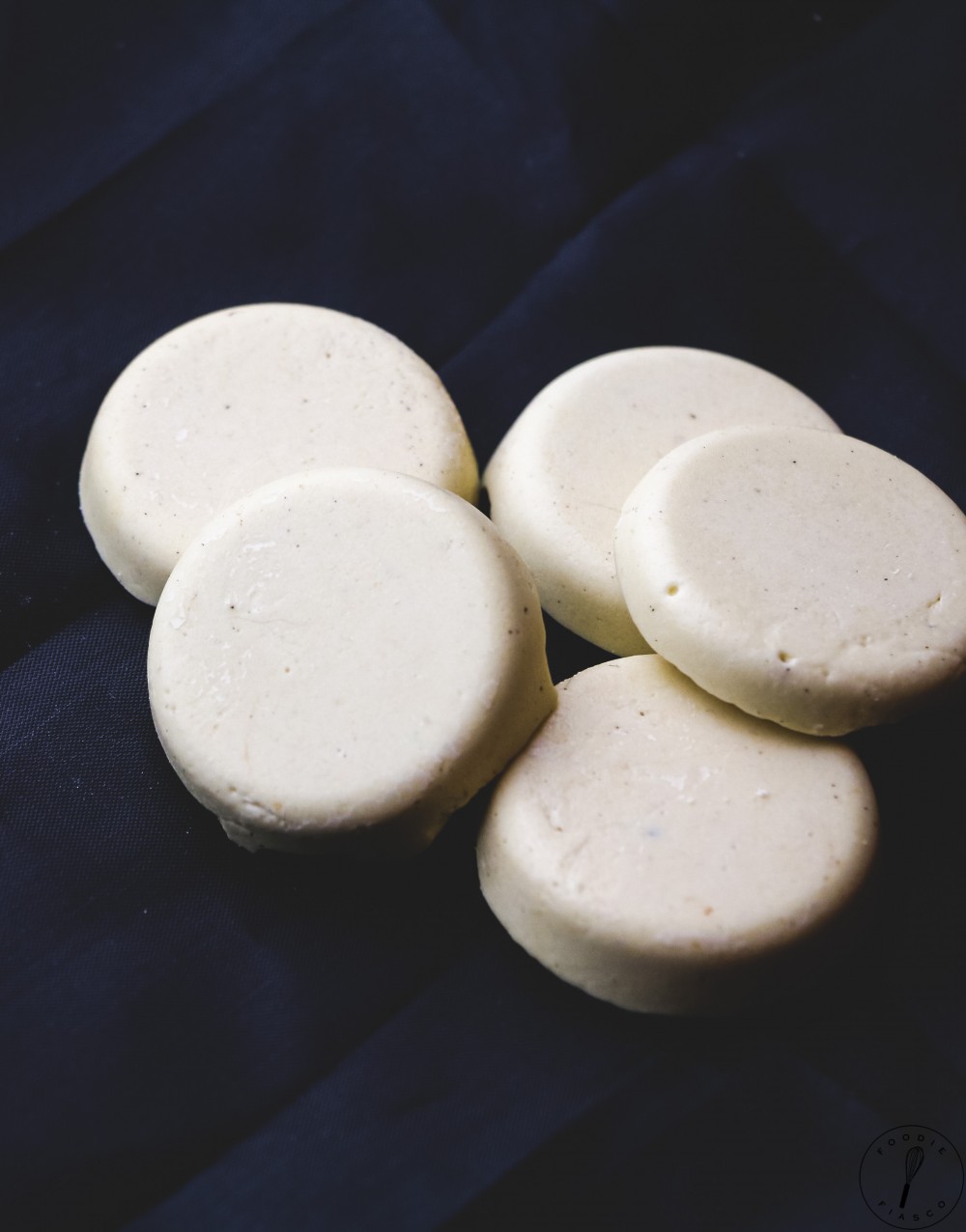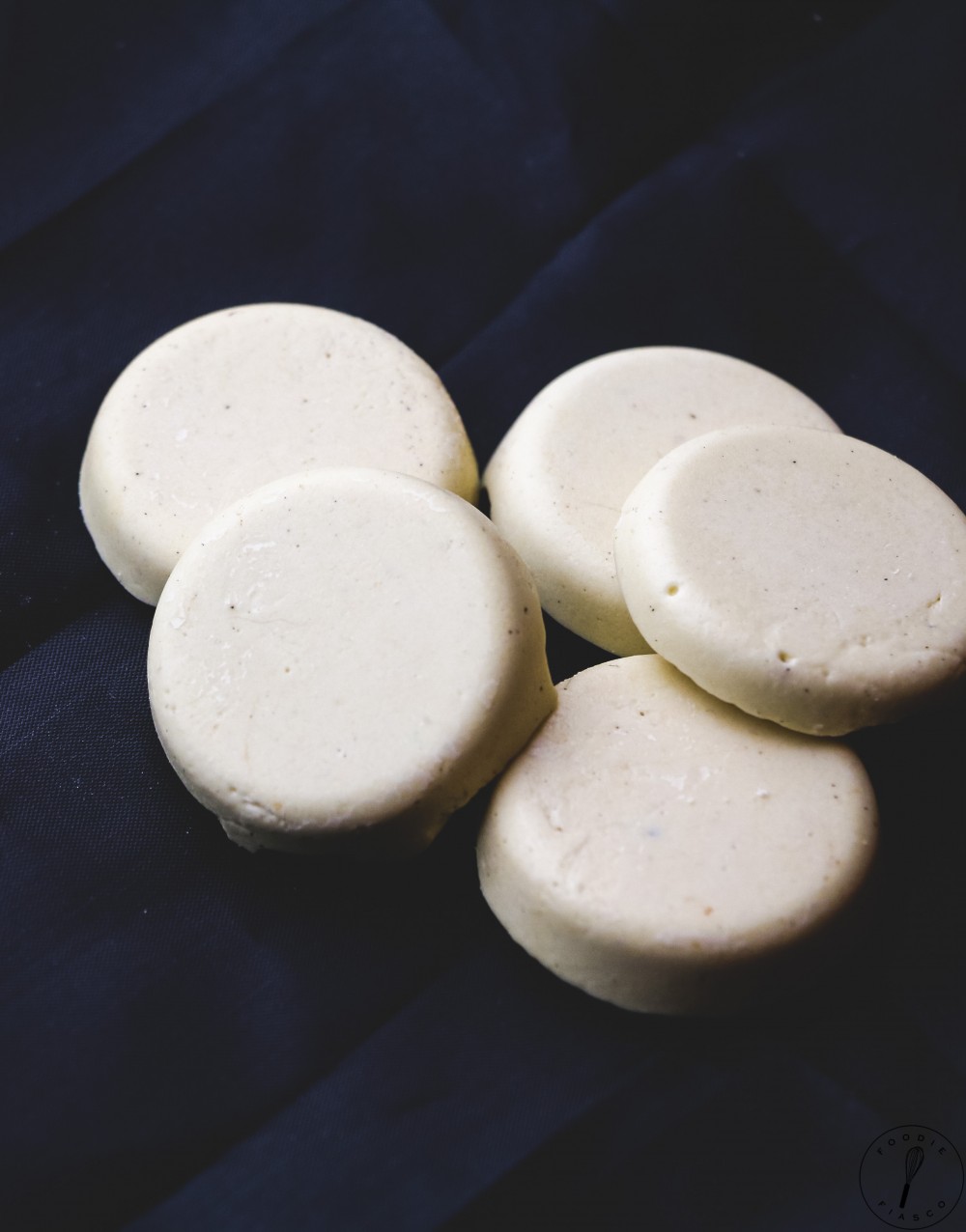 And when it comes to most manufactured foods, especially with something as sweet and mass-produced as white chocolate, you're hard pressed to find a version that isn't laden with refined sugar and crazy preservatives and honestly who even knows what.
So I love making homemade healthy versions of normally store-bought unhealthy foods! I'm personally a huge fan of DIY food, because I think it's very manageable and the time/money payoff is huge. You also get to impress your friends with your culinary prowess. Which is always a plus.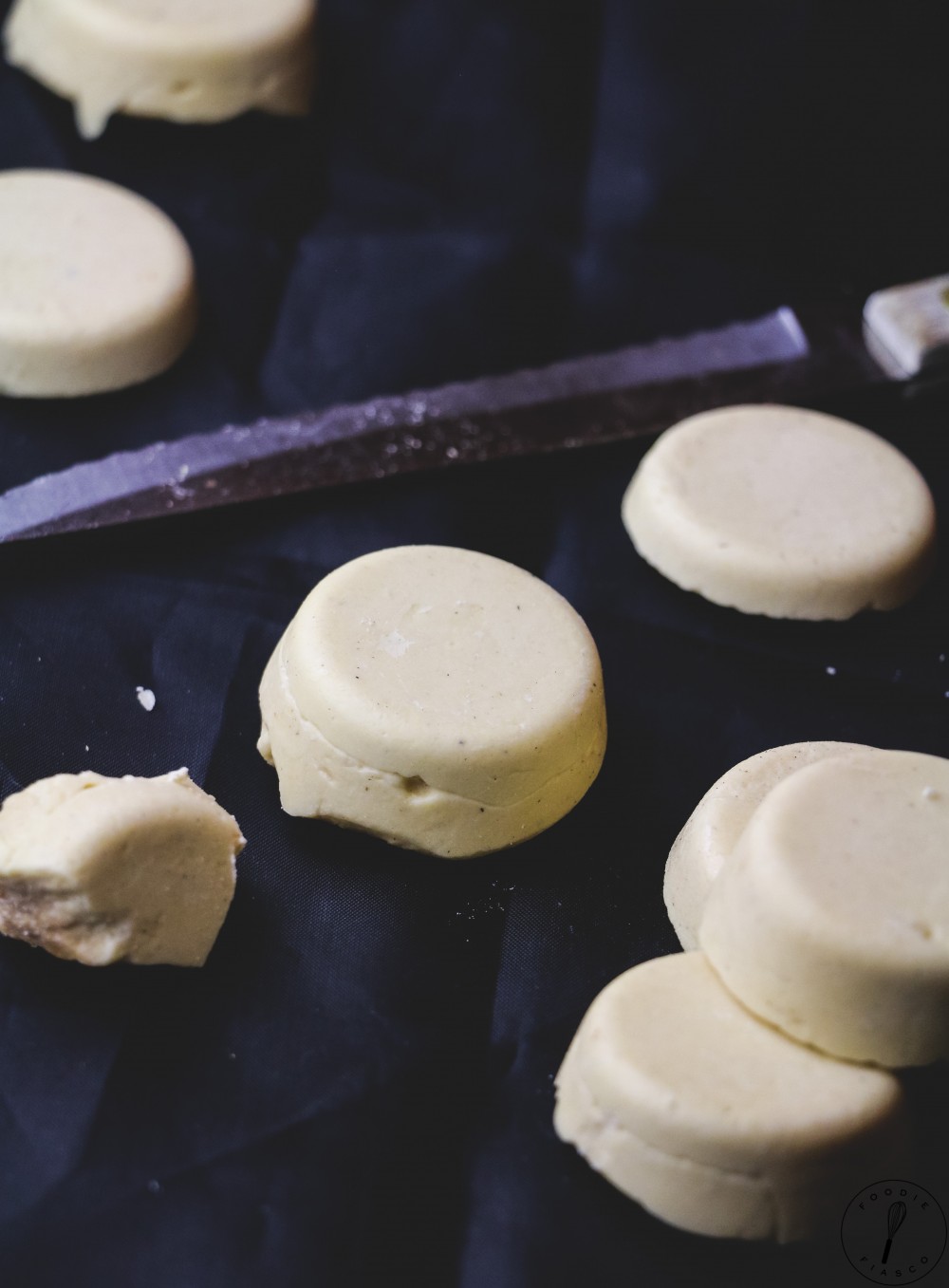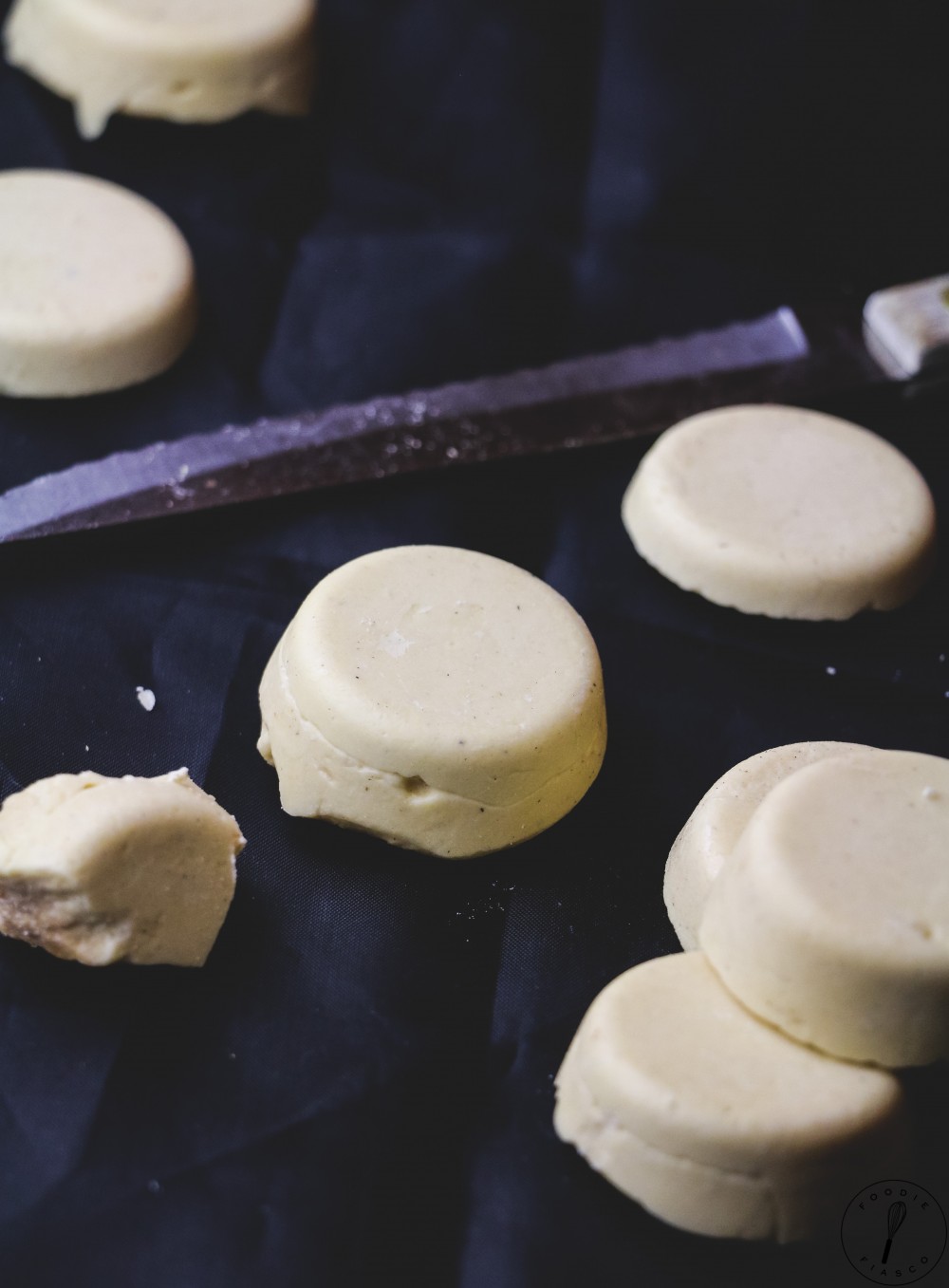 My DIY affinity is definitely for food, but I do like the idea of home related projects.
Does this mean I will ever spend a weekend scouring thrift stores for the ideal diamond in the rough chair so I can go home and cover it with the beautiful vintage map I happen to have lying around? Which I have absolutely no idea how to do?
Um, no. I'll leave that to the people on HGTV.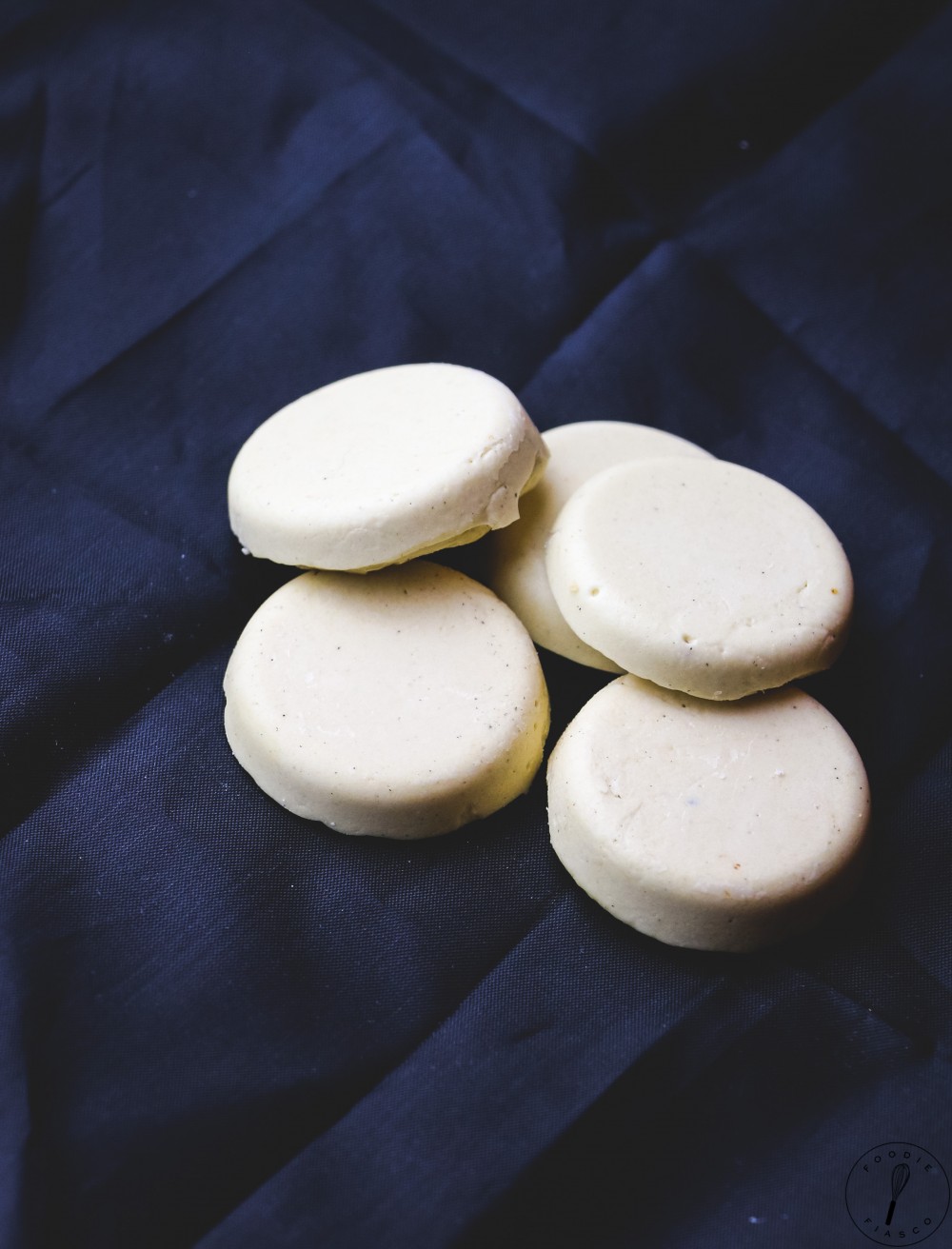 So although these projects will never be more than a fleeting interest that resulted from a 3am internet binge (we've all done it), I'm not missing out.
After all, this white chocolate is a lot more practical. And easy to make. And delicious. (Which is definitely the priority.)
I've always been one of those people who like white chocolate more than actual chocolate, which I know some of you might find offensive because white chocolate is "not real chocolate", "a poser", etc. Call it what you want, but it's really good stuff.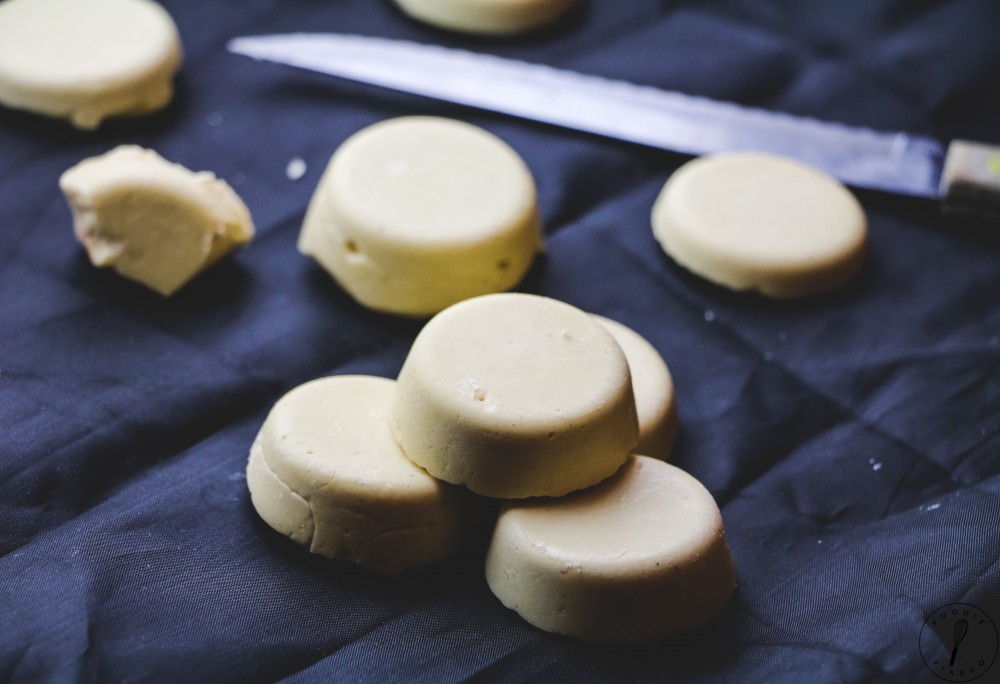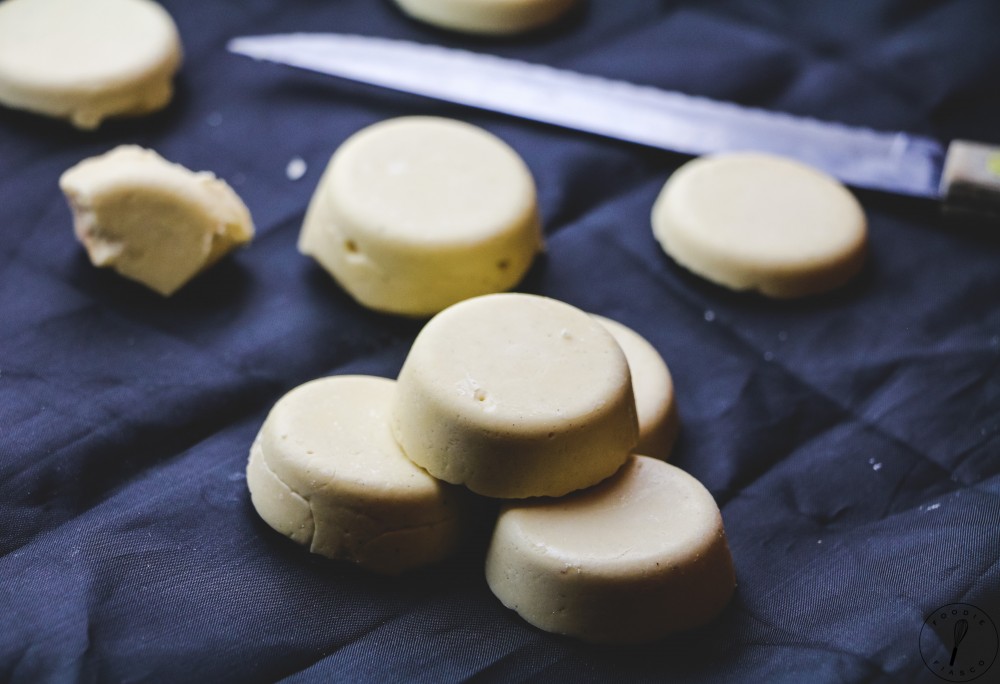 This white chocolate is perfect to use in recipes, but also just to eat on its own. I do want to give you a heads up out baking with this chocolate, especially because (spoiler alert!) I have a white chocolate-studded cookie recipe coming your way.
Because it doesn't have any of the preservatives or stabilizers of its store-bought counterpart, this white chocolate needs to be frozen if you're going to bake with it.
Since this white chocolate doesn't contain any sugar, it's carb free! All you need is some cocoa butter (which is really easy to buy online), erythritol (make sure to use powdered so it's doesn't recrystallize when the chocolate cools), and a dairy based vanilla protein powder. The milk proteins help emulsify and stabilize the chocolate, so if you're a vegan, sub in nondairy powdered milk for the protein powder.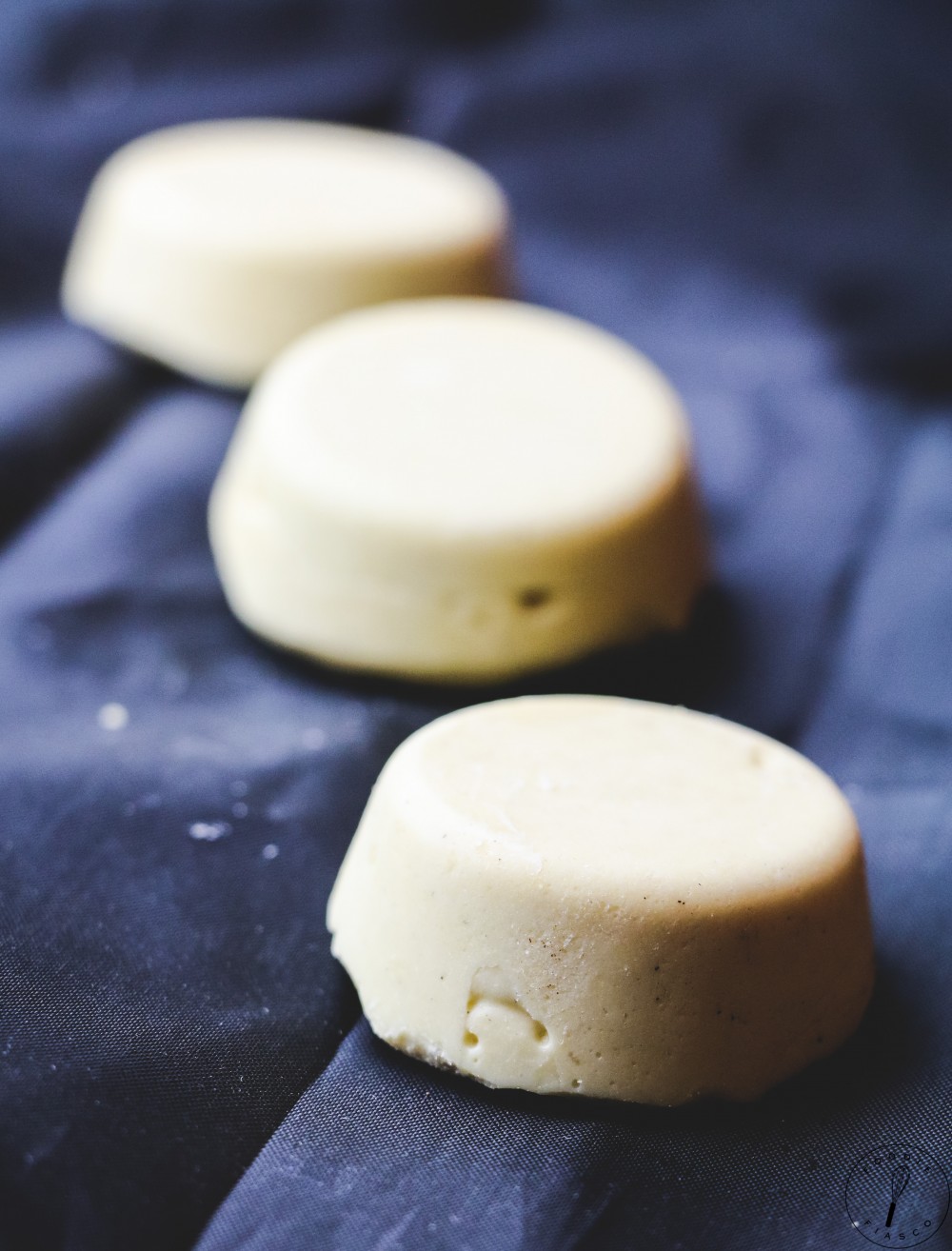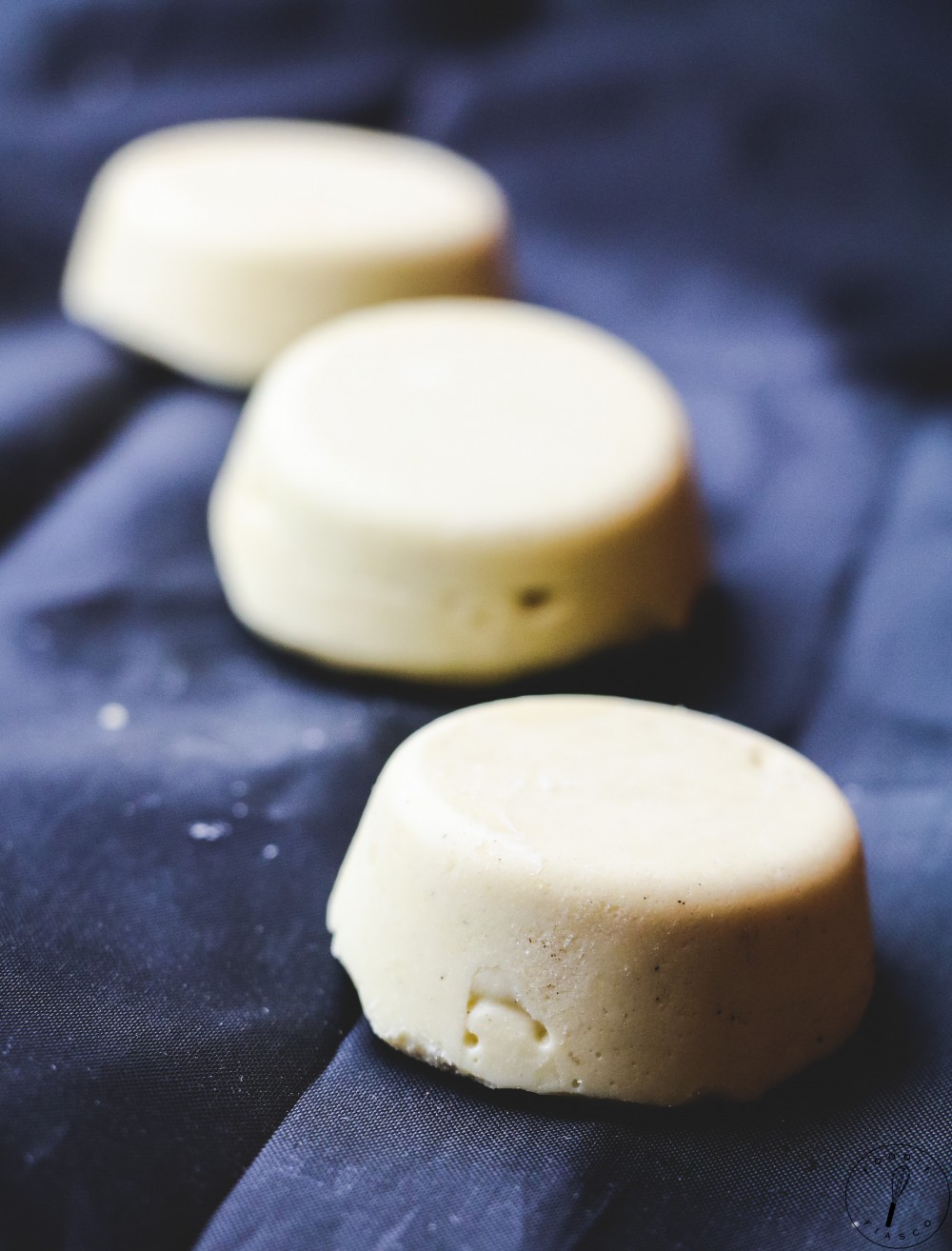 It's safe to say I'll never buy white chocolate again. I've got something much better.


Nutritional Breakdown
Calories
1/2 cup cocoa butter (960) + 1/4 cup powdered erythritol (0) + 2 tablespoons protein powder (38) / 12 = 83 calories per serving (about 1/2 ounce)
Net Carbs
1/2 cup cocoa butter (0g) + 1/4 cup powdered erythritol (0g) + 2 tablespoons protein powder (0g) / 12 = 0g net carbs per serving (about 1/2 ounce)
Protein
1/2 cup cocoa butter (0g) + 1/4 cup powdered erythritol (0g) + 2 tablespoons protein powder (3g) / 12 = 0g protein per serving (about 1/2 ounce)
Homemade Sugar Free White Chocolate
Yield:
12 (1/2 ounce) servings
Ingredients
½ cup cocoa butter
¼ cup powdered erythritol
2 tablespoons vanilla protein powder
1 teaspoon vanilla extract
pinch salt
Instructions
Melt the cocoa butter in a small saucepan over medium low heat. Once the cocoa butter is completely melted, remove from heat and add the remaining ingredients, whisking continuously and vigorously until completely combined. Pour the mixture into a chocolate mold (I used a mini muffin tin to make disk shapes) and stick it in the fridge. If you want to use this white chocolate in a recipe, keep it in the freezer. Devour.
Nutrition Information
Serving size:
½ ounce (1/12 recipe)
Calories:
83
Net Carbs:
0g
Protein:
0g
More DIY favorites:
Homemade DQ Cookie Dough Blizzard
Homemade Cinnamon Toast Crunch