I've missed you a lot.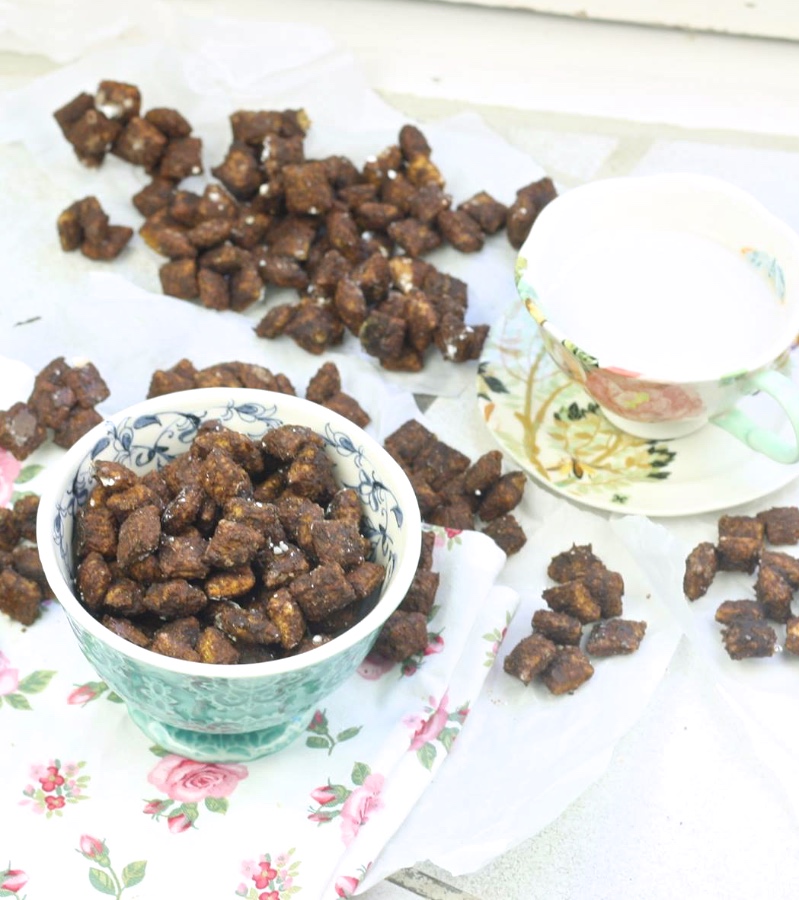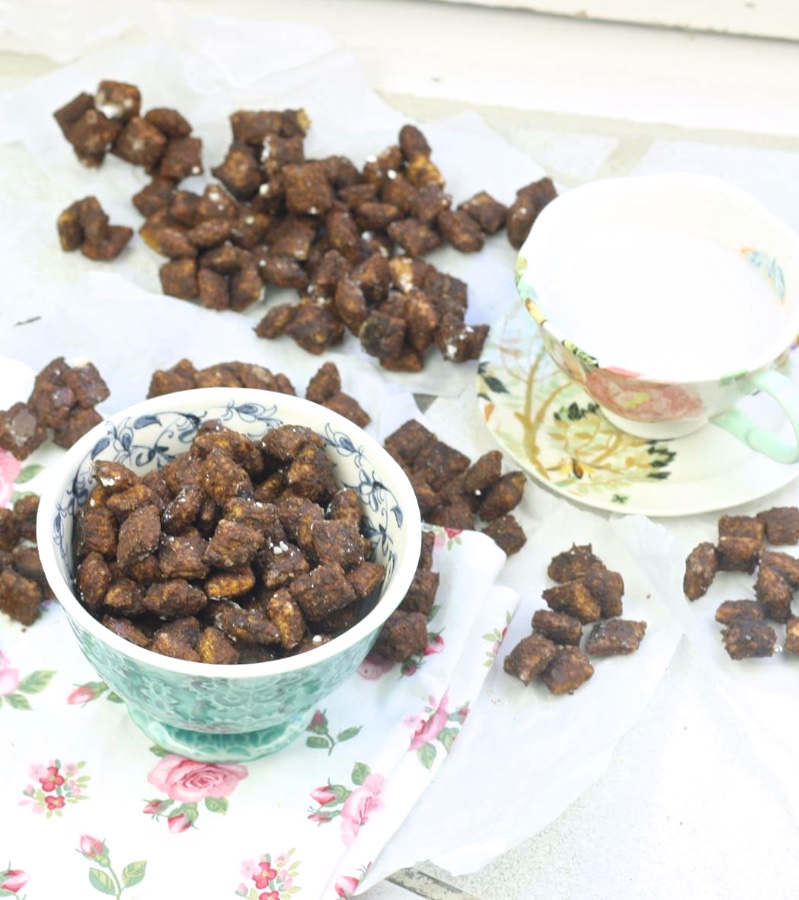 First, I want to thank you for being so supportive when I had to say goodbye. I love you all so much, and, after over 4 years of good food and great friends, leaving this blog behind was a very difficult thing to do. I thank you from the bottom of my hungry heart for being you.
So as a thank you, I remade a holiday favorite. I hope it makes you forget two months of radio silence. It totally will. You are getting very hungry. You are forgetting. You have forgotten. Done.
Here's an action shot! That should make up for everything.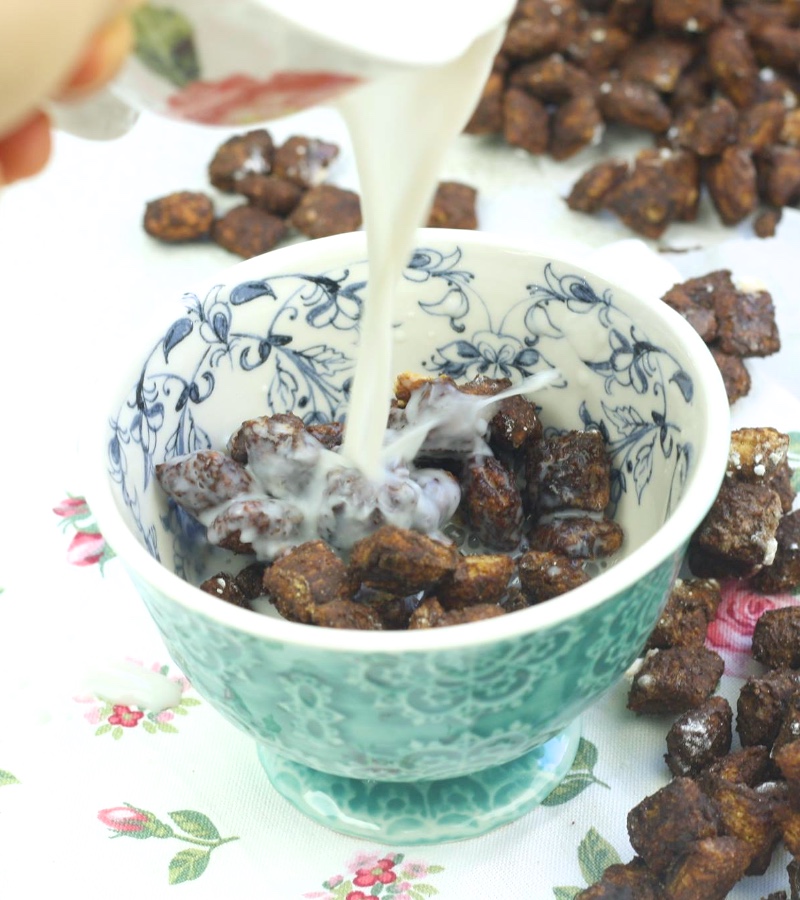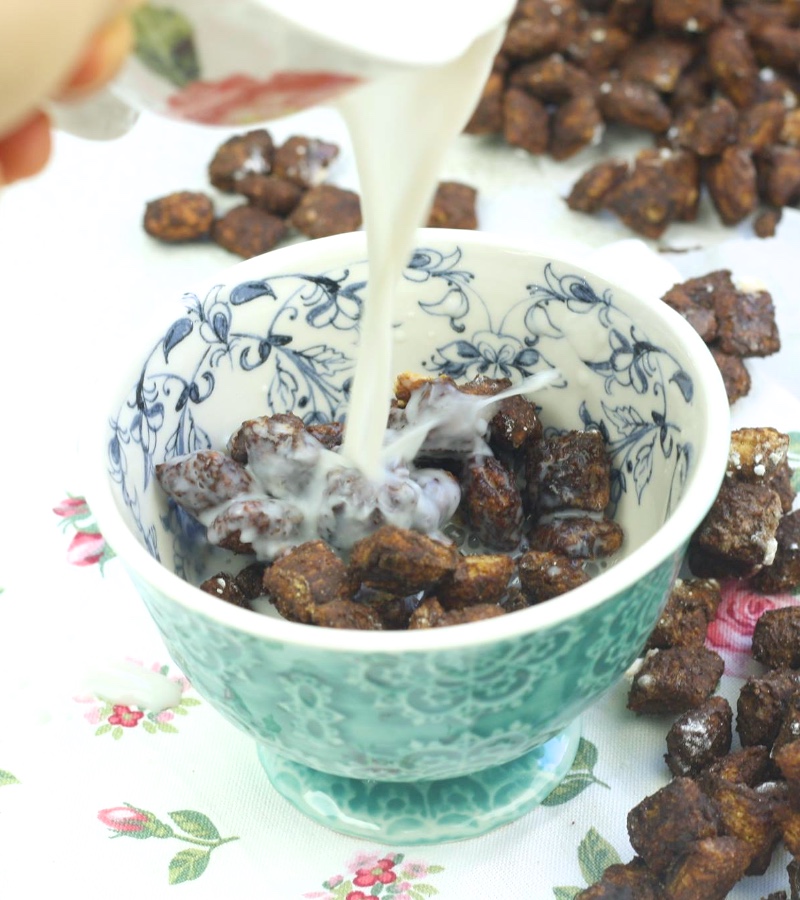 I actually spilled the milk everywhere, but only cried a little bit. And managed to leave most of it out of the picture. I was proud of myself.
Also, does everyone know what muddy buddies actually are? Because real talk I totally didn't. I received no fewer then 7 requests (I counted) to remake these bad buddies, so I knew I had to do some research.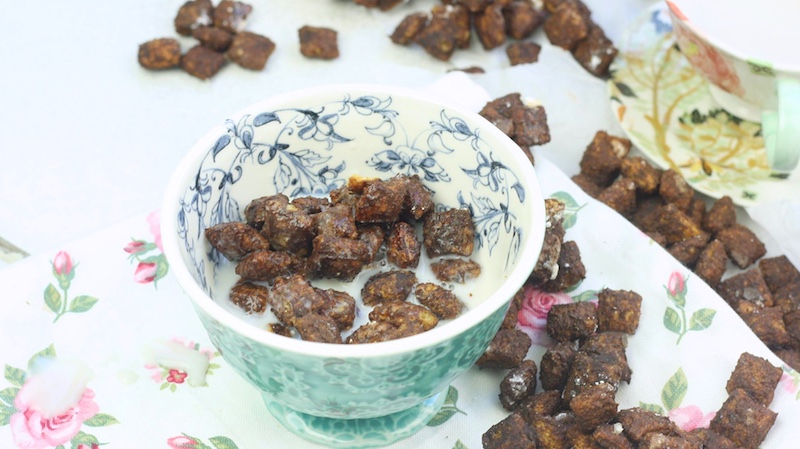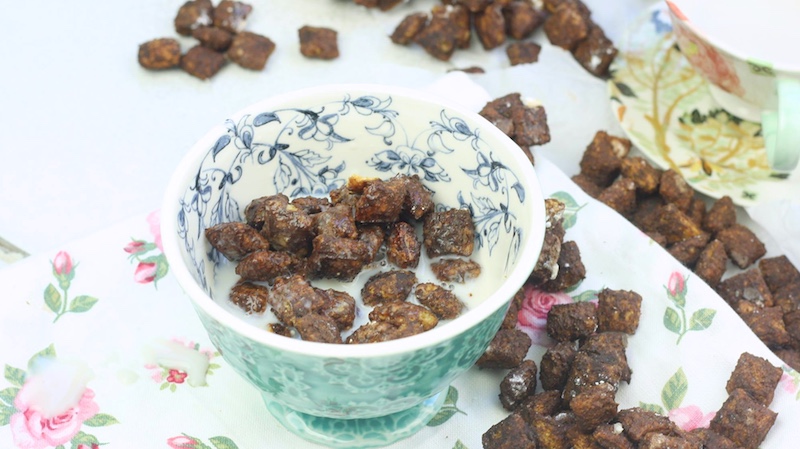 Food related research > other kinds of research. (See Ms. Campbell! I did math! Please don't fail me! Thanks!)
So apparently these little nuggets are quite popular in the blogosphere? Are there actually delicious? I made a couple recipes to be sure. For science. Of course.
And the scientific verdict on the question of deliciousness…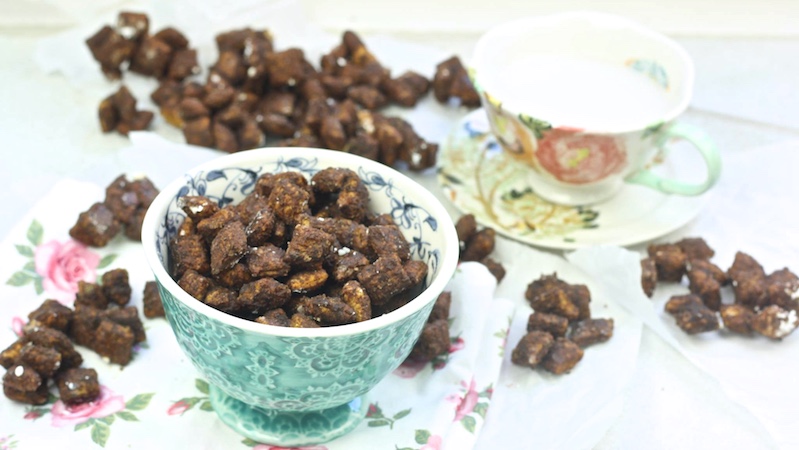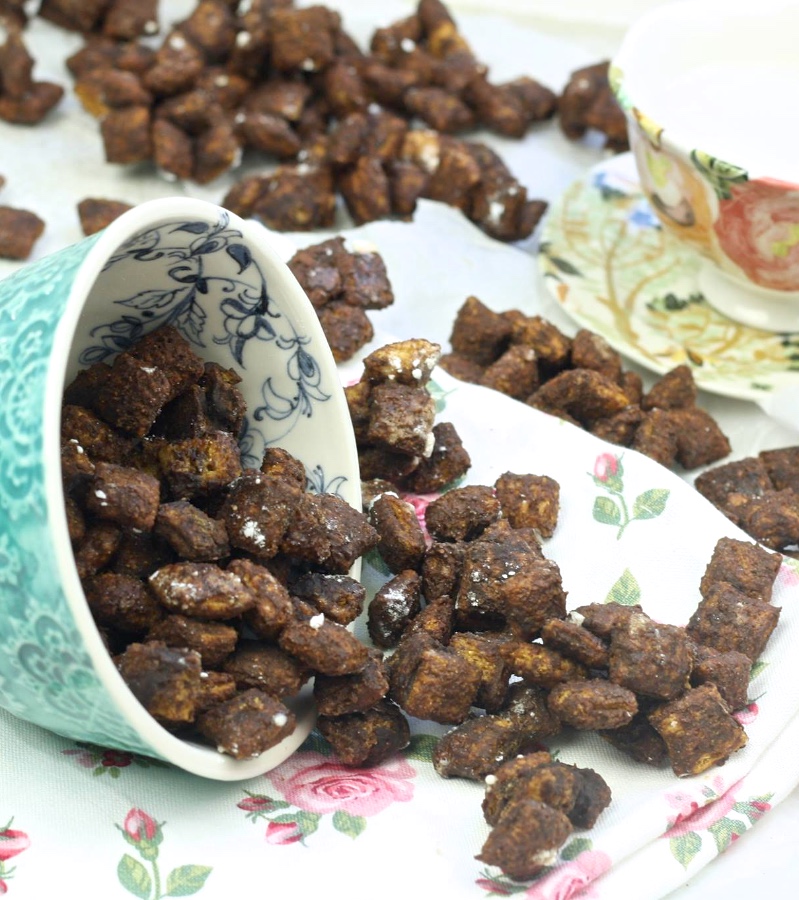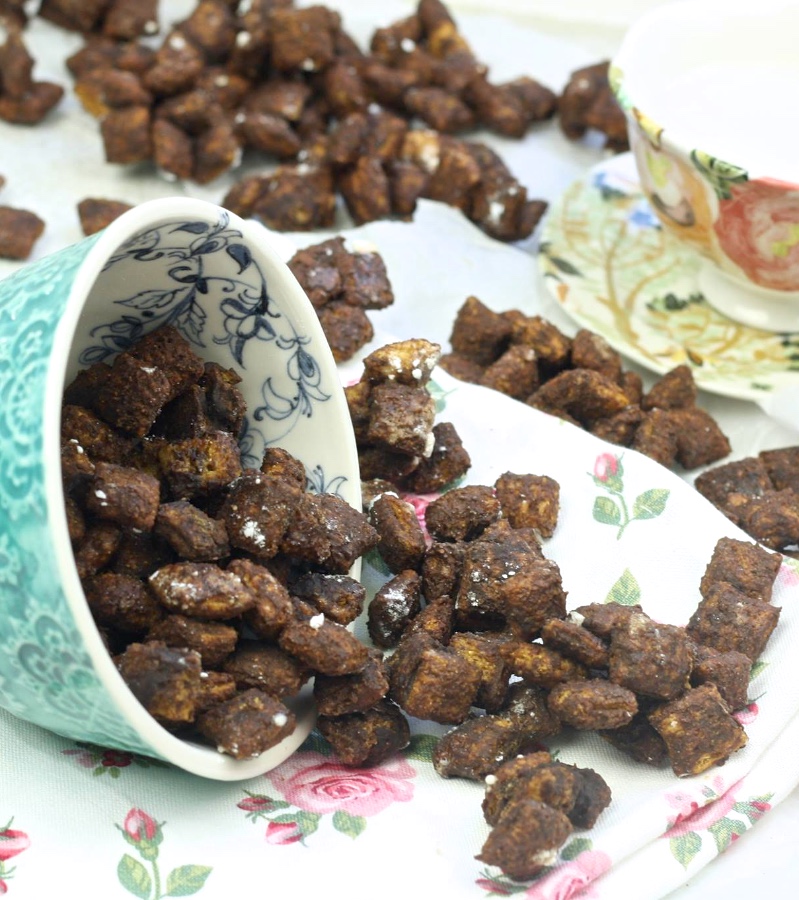 Scientifically speaking, the answer is yes. Deliciousness confirmed.
Okay so I'm that friend who has this friend who I know would be perfect for you to meet and you never want to meet them but when you finally do two you hit it off like I knew you would and we all walk hand in hand into the sunset.
In this totally hypothetical situation, I am me, you are you, and the muddy buddies are that other friend. Into the sunset we go.
First you make a magical chocolate protein powder mixture and let it get all friendly with the cereal of your choosing. Don't be put off by the protein! It adds a nutritional boost and it only enhances the flavor. Pinky swear.
Meanwhile in the secret low carb society, if you don't want to use cereal you don't have to! Miraculously, flaked coconut works beautifully in this recipe. Low carb coconut muddy buddies? Score!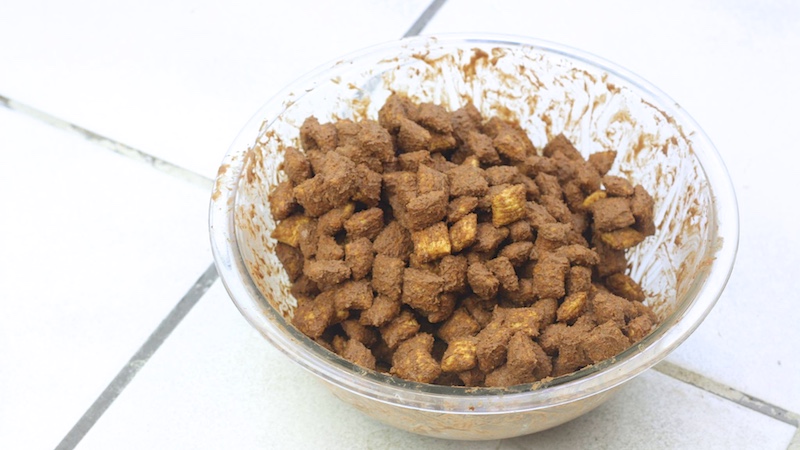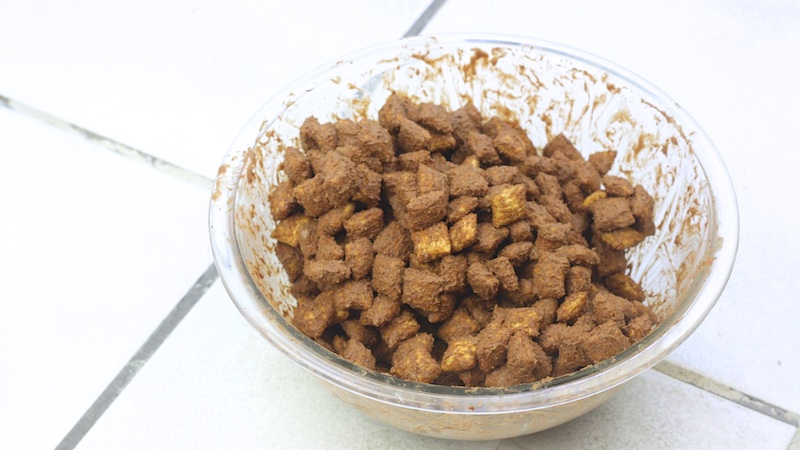 Sprinkle with powdered sugar, or powdered erythritol/xylitol if you want to convert some sugar lovers. Friendly tip.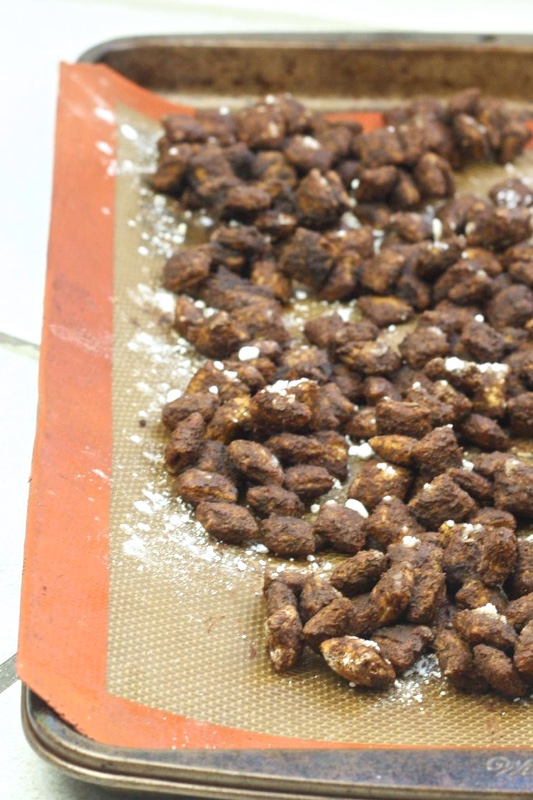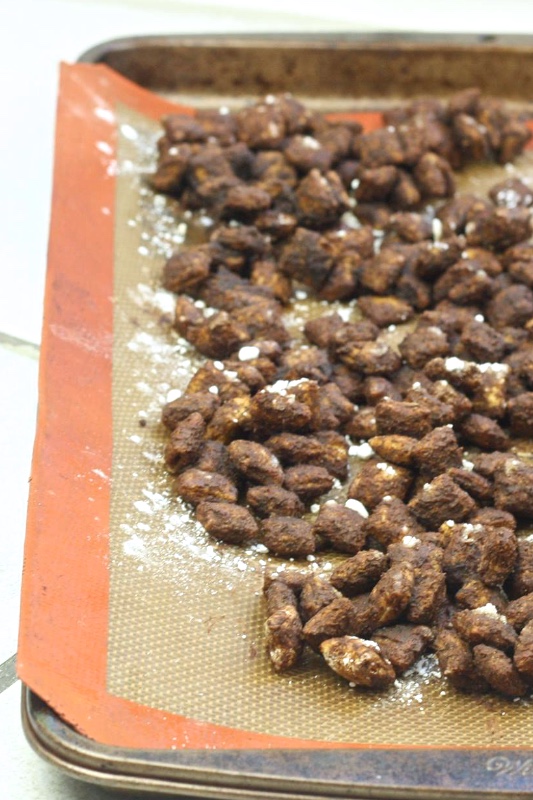 Bake to perfection! Then eat them all when no one is looking.
Why aren't there more shots of this? The world may never know.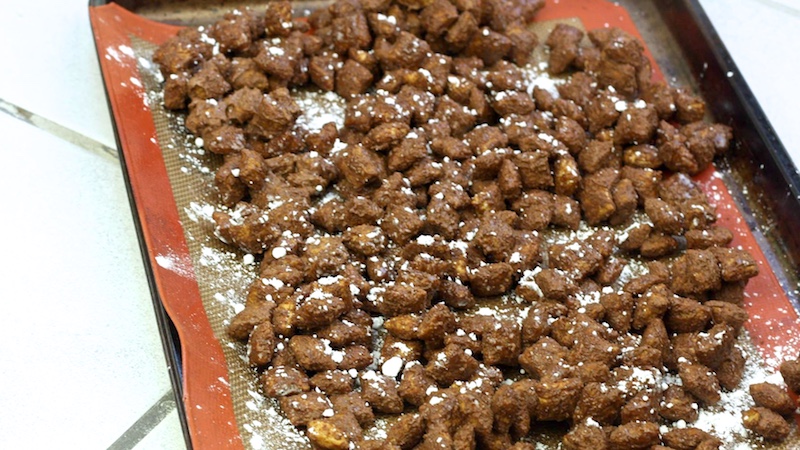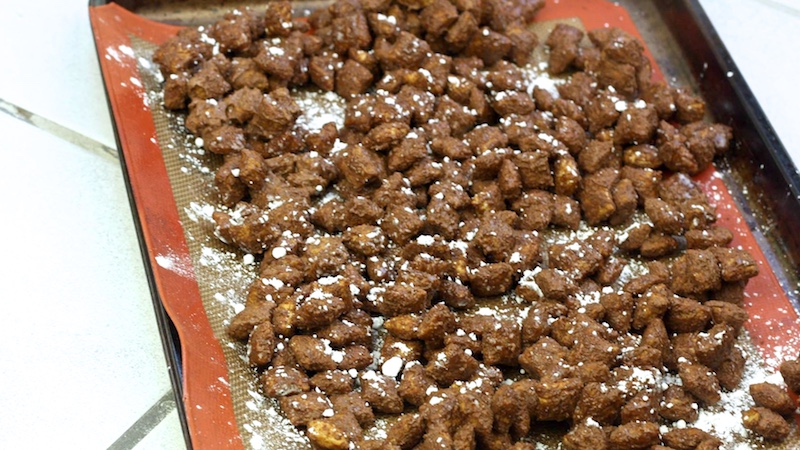 Lovingly adapted from Desserts with Benefits.

Muddy Buddies
Yield:
8 (1/2 cup) servings
Ingredients
½ cup powdered peanut butter
2 tablespoons protein powder*
2 tablespoons unsweetened cocoa powder
¾ cup unsweetened almond milk
½ teaspoon vanilla extract
sweetener, to taste
4 cups square shaped cereal**
powdered sugar or erythritol, optional but pretty
Instructions
Preheat oven to 300°F. Line a baking sheet with parchment paper or a silicone mat and set aside.
In a large bowl, combine all ingredients except the cereal and whisk until incorporated. Add in the cereal and gently stir until all the cereal is coated in the peanut butter mixture. Spread onto the prepared baking sheet in an even layer, and dust with powdered sugar or erythritol if you're feeling particularly fancy. Bake in the oven at 300°F for 45-50 minute, stirring every 15 minutes. Let cool for 3 minutes before breaking into pieces. Let cool for 2 hours, or until hardened. Store in an airtight container at room temperature and devour.
Notes
*We use Sun Warrior Classic Vanilla.

**For a paleo/low carb version, use unsweetened coconut flakes! They work just beautifully in this recipe.
Nutrition Information
Serving size:
½ cup
Calories:
91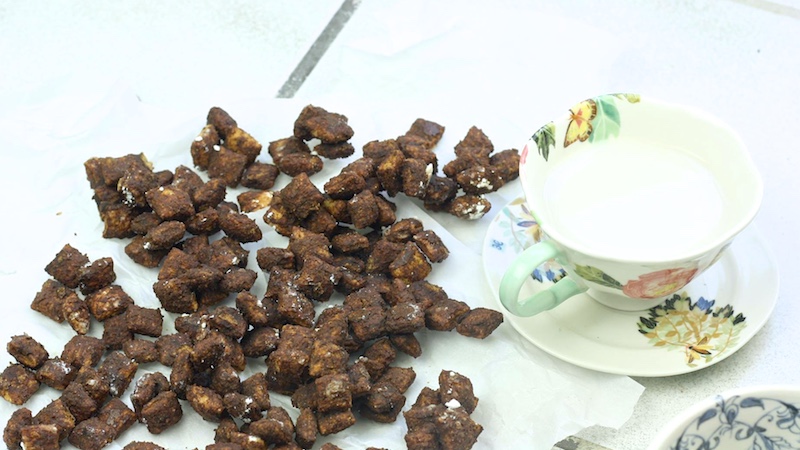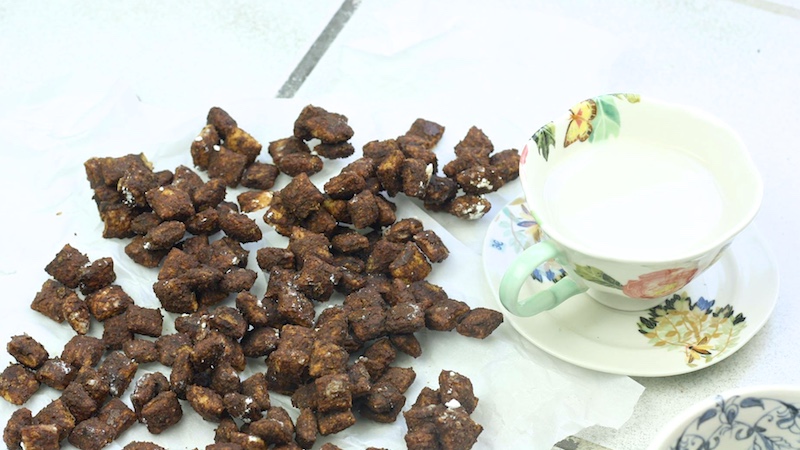 Have you ever had muddy buddies before? Thoughts?
Even if you haven't, I hope you whip up this healthy makeover and enjoy it as much as I do!