It's been one of those weeks.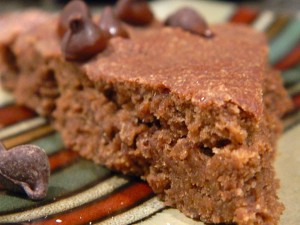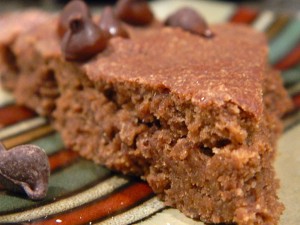 The weather is awful. (Welcome to the next 5 months of your life.)
It's been hailing golf balls in your town.
Whenever you brave the outside of your house, you see people running around in an utter frenzy trying to shield themselves from getting pelted by a chunk of ice bigger than their head.
As you rush to your car, an ice rock smashes your window.
You beg the universe to make it stop hailing, and since the universe is feeling nice, it stops.
Now it's raining.
So when you get home, you find the roof is leaking.
Your husband tells you it's not worth the cost of the repair.
The leak is right over your side of the bed.
As you try to sleep…
drip, drip, drip
Right on your forehead.
Sleep=0.
So when morning finally rolls around, your hair is in sticking up in all directions and there are bags under your eyes the size of Texas.
After your third cup of strongly brewed coffee, you realize you've missed that really important meeting at work.
So you sprint to your car, realize that the window is still broken, and beg your husband to drive you to work.
Then you figure out he already left.
Panic.
Don't panic. You wait (in the rain) at the best stop for half an hour.
When it finally comes, you sit next to some old guy who smells like goat.
So after stopping at every block to let some rain-soaked person off, you finally get to your building.
Your boss screams at you and asks you why you smell like goat.
You go back to your little cubicle and contemplate the meaning of life.
Then you go to the fridge and get this cake.
You sit down and wallow in a big slice of it.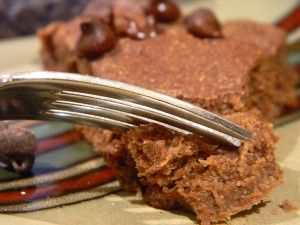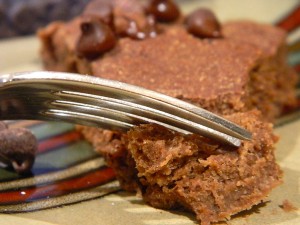 And the world is at peace.
You Need It Now: The Healthiest Chocolate Cake in the World (Healthy, Vegan, Low Calories, Very Low Fat)
I am yet to see a cake recipe of any kind healthier than this. And some days, you just need it. Is today one of those days? 
Yes it is.
Adapted from Chocolate Covered Katie
1.5c. white whole wheat flour (you can use regular whole wheat or all-purpose too)
1/2t salt
1t baking powder
4T cocoa powder
2/3c. sugar (can sub 1/2c. stevia baking blend, but I would only do this if I were making it for myself.)
1 1/4c. almond milk (or milk of choice)
2t apple cider vinegar
1/3c. applesauce
1.5t vanilla extract
1/3c. chocolate chips (optional but highly recommended)
Pre-heat oven to 350F.
Mix flour, salt, baking powder, cocoa powder, sugar (or stevia) until combined. Add in almond milk, apple cider vinegar, applesauce, and vanilla extract. Fold in chips, if using.
Pour batter into an oiled or nonstick sprayed 9in. pie pan. Bake at 350F for about 30 minutes or until a toothpick inserted in the center comes out clean.
I'm not even going to bother telling you to let it cool. Why?
I waited a whopping 2 second before I cut myself a slice, smothered it with chocolate chips, and went to town.
Tsk. I didn't want it to cool anyway.
Enjoy!
-Kelly M.