I know you too well.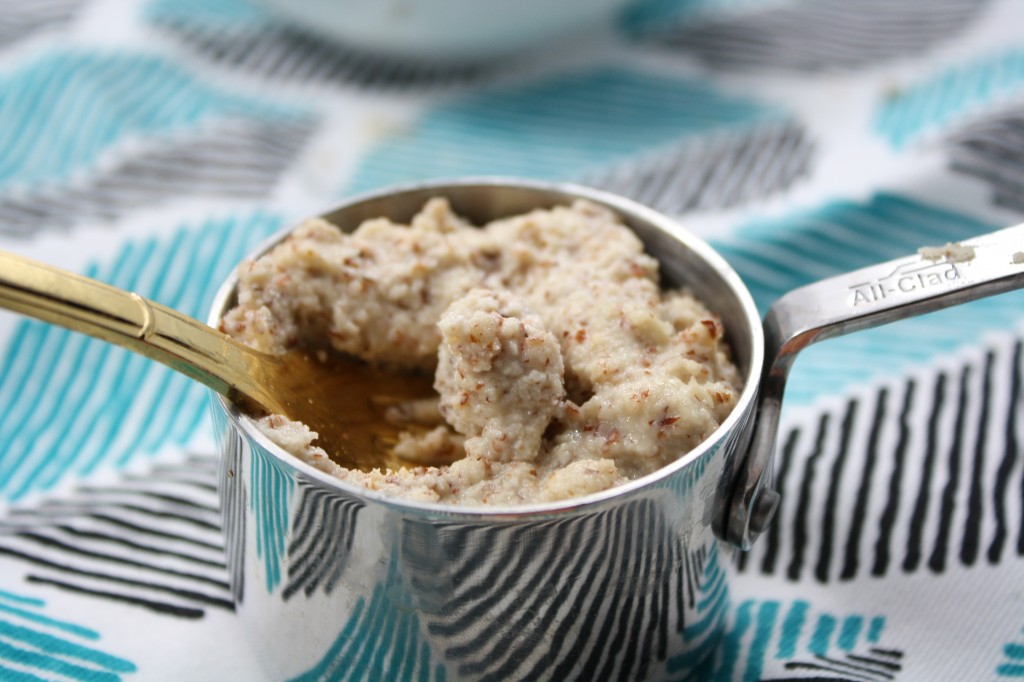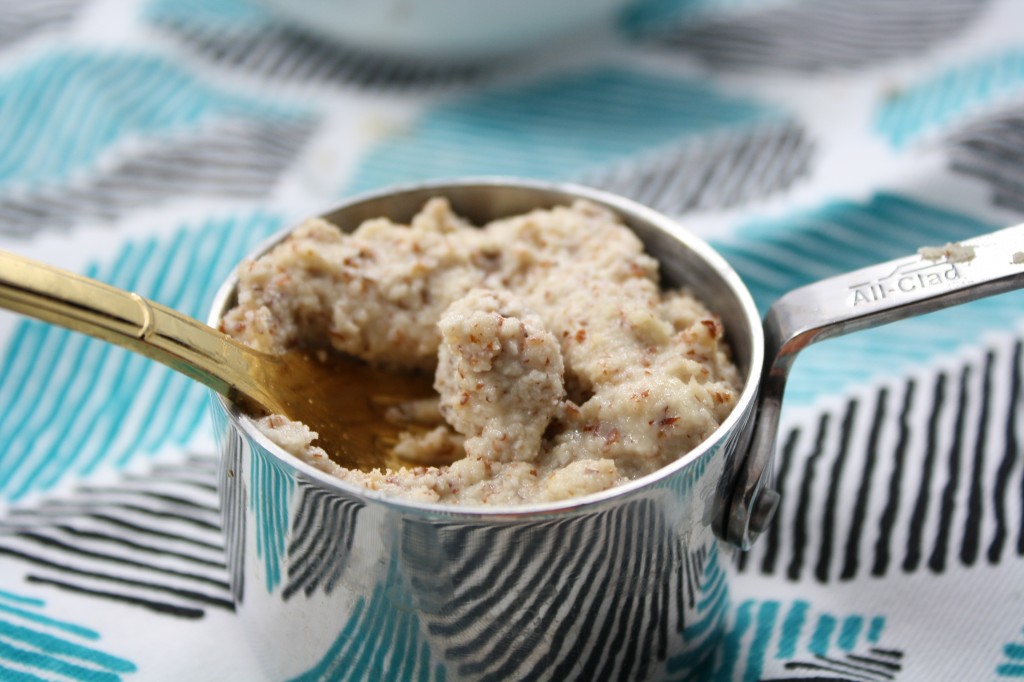 You loooooooooove nut butter. Love with 10 o's. That's some serious dedication.
But…let's face it. The love of your life has some issues.
I know he's delicious, but at 100 calories a tablespoon, you can't eat a bucket and still fit into you skinny jeans. Sorry. I know that's hard to accept, but you just can't.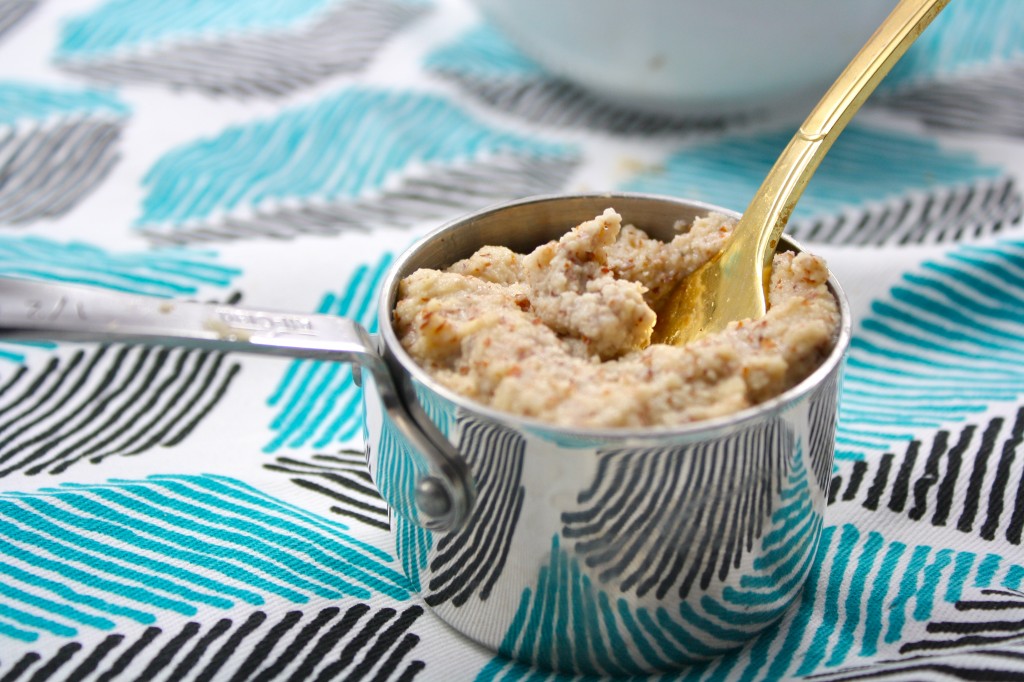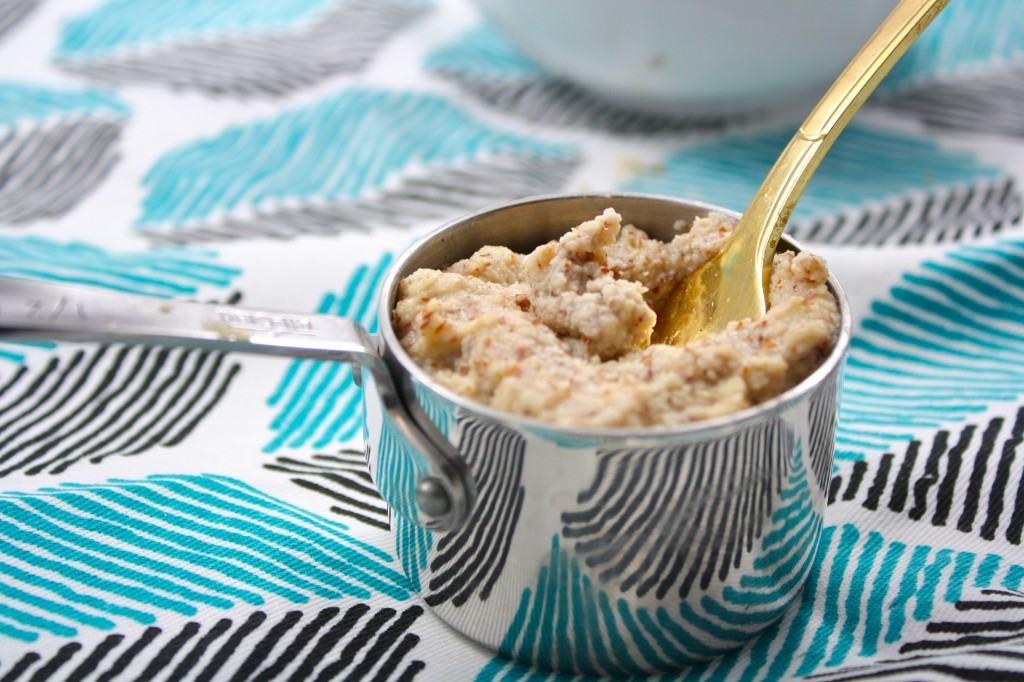 But what about those times when you just need almond butter, but don't have a jar in sight? You find a bag of almond meal, but don't want to dirty that pesky food processor and are afraid they will never properly butterize.
Ever tried to make nut butter only to have it fail? I am the queen of that.
So call me the love doctor, but I think I just solved all your love issues.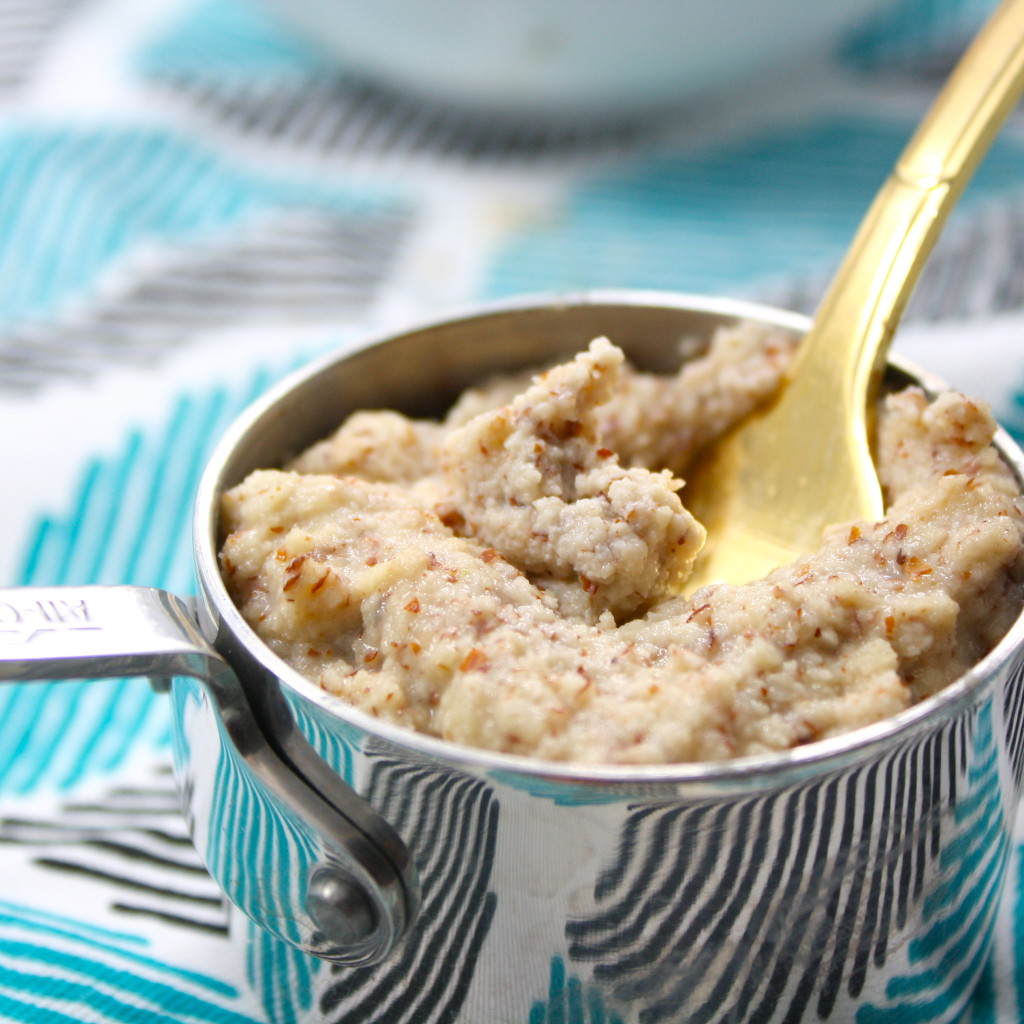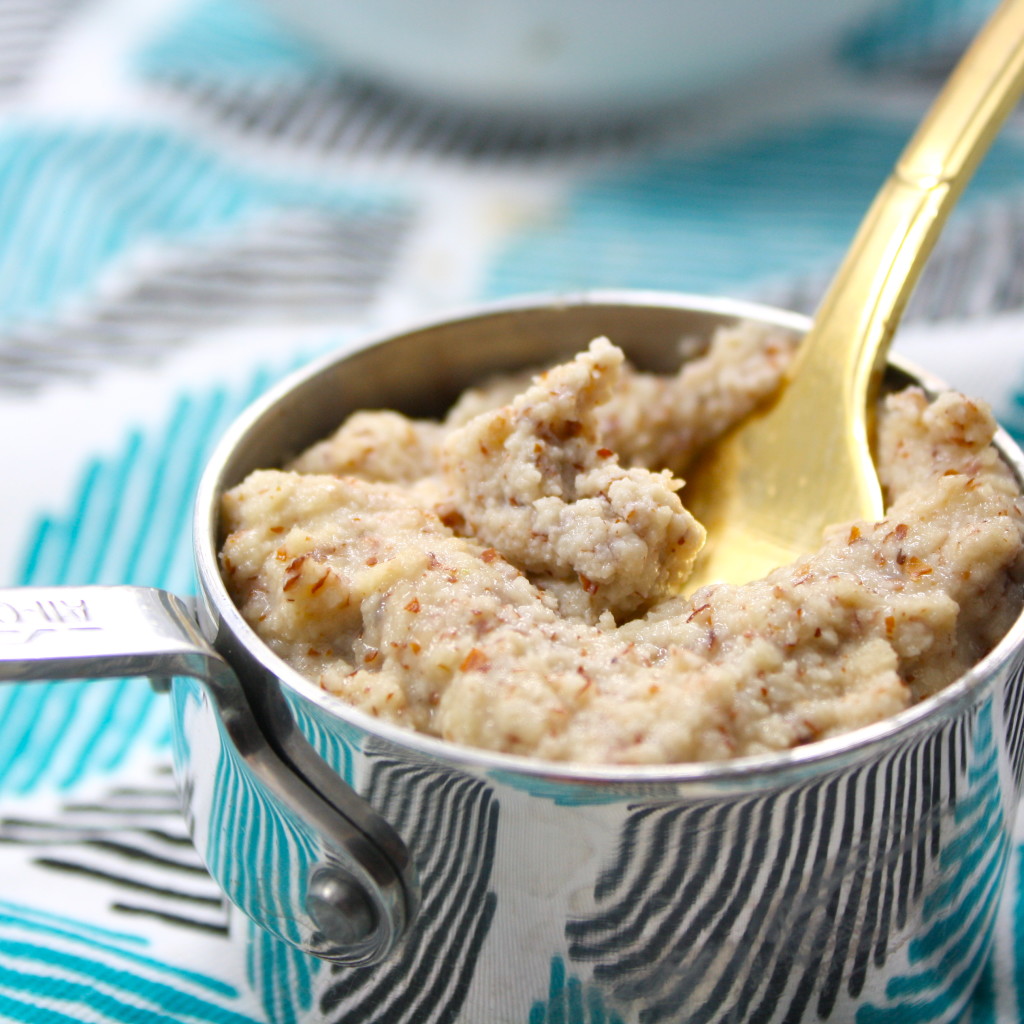 You don't want the tons of fat and calories in nut butter? Great, now you don't have to.
Don't want to dirty that food processor? Me neither.
Nightmares about a failed batch of nut butter? No more.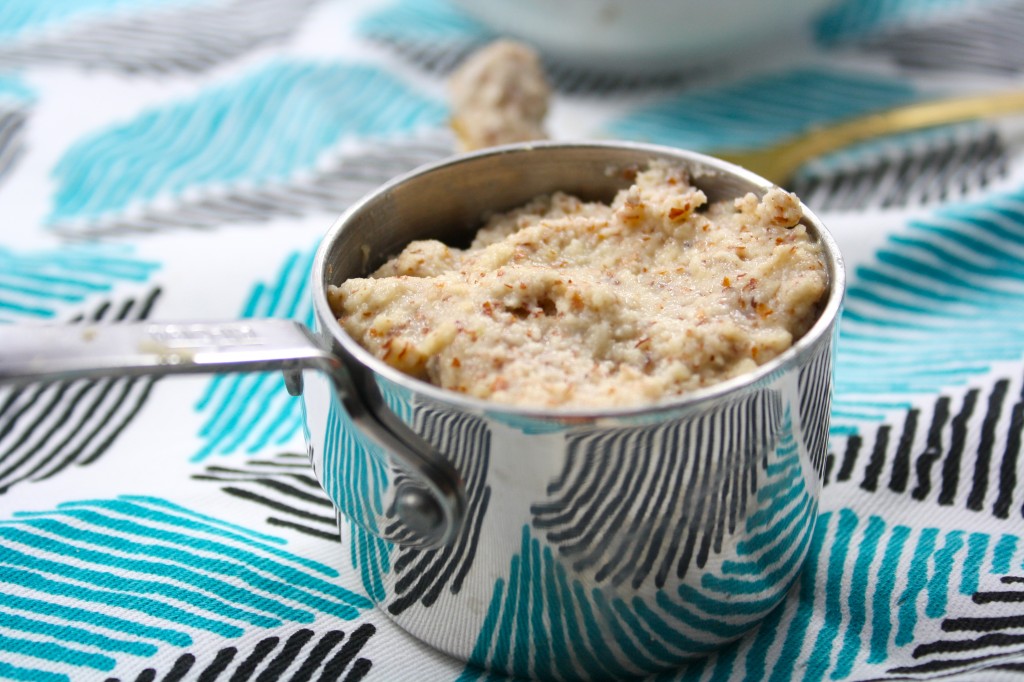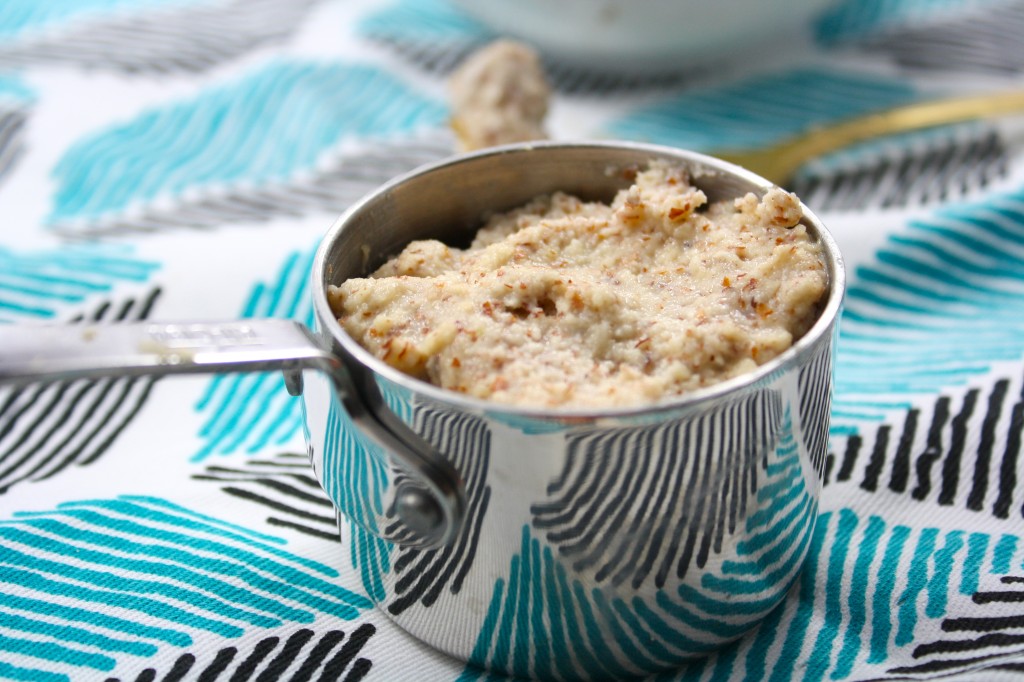 It's so simple! Just mix almond meal+almond milk, and you have instant, low calorie almond butter!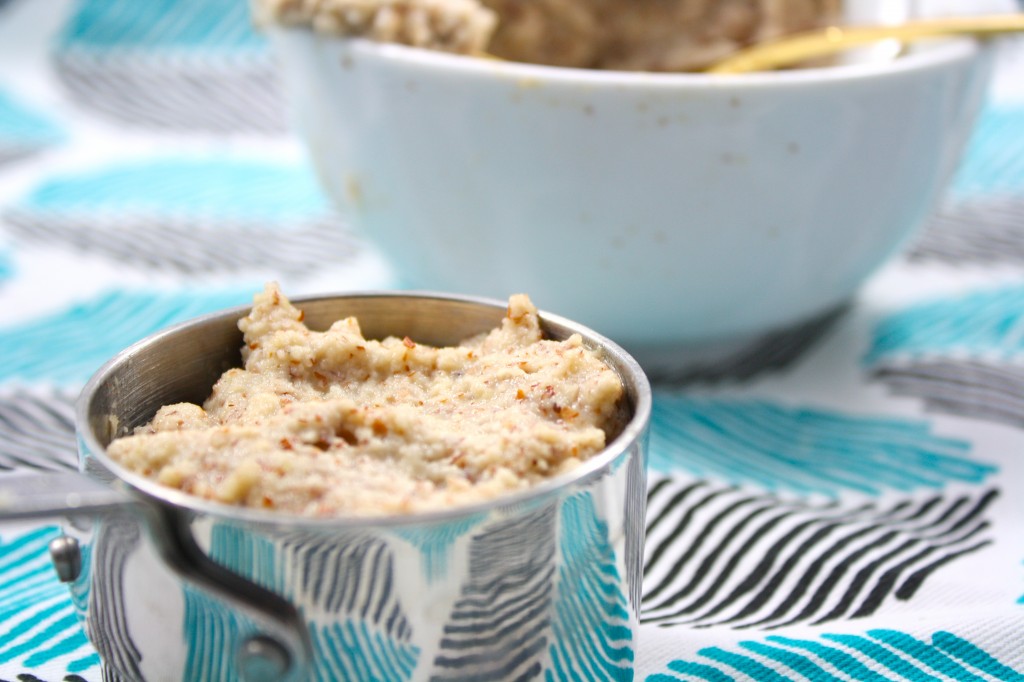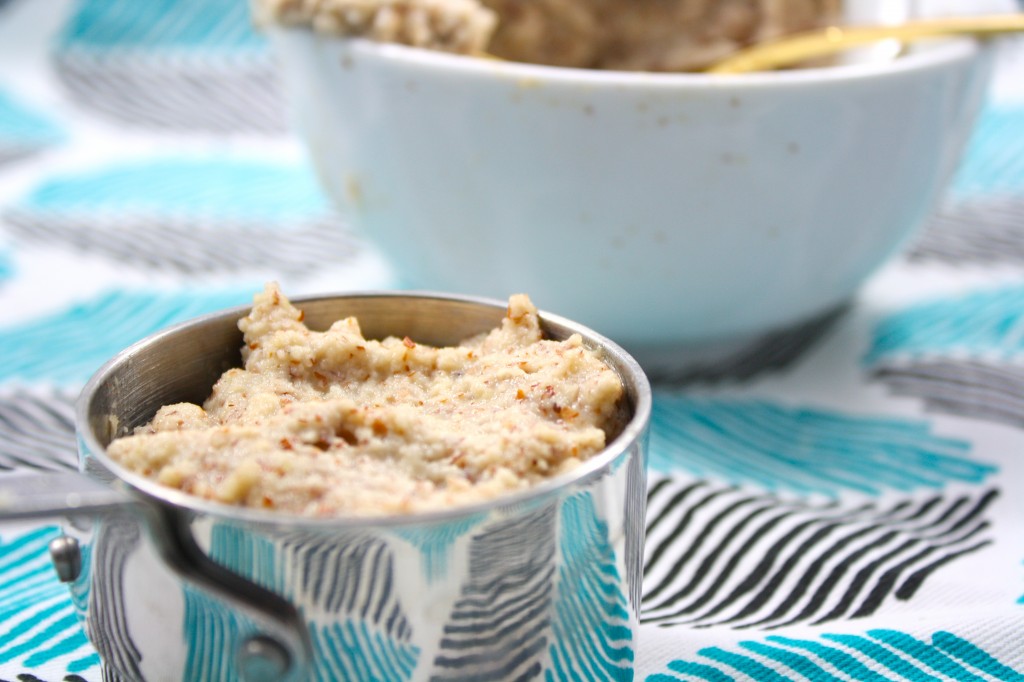 How did I not think of this sooner?
Instant Low Calorie Almond Butter
This is so ridiculously simple to make, and it ends in a thick, authentic almond butter. It might be slightly runnier than what you're used to, but that's easily fixable and totally worth it.
Makes about 1/2 cup
*Update: Nutritional Conparison*
Serving size: 1 tablespoon
Calories: 101
Fat: 9.5 grams
Net Carbs:  2.8 grams
Protein: 2.4 grams
vs.
Instant Low Calorie Almond Butter
Serving size: 1 tablespoon
Calories: 47.5
Fat: ~4 grams
Net Carbs: ~0.6 grams
Protein: ~1.8 grams
Ingredients
1/2 cup almond meal
1/4 cup almond milk
sweetener to taste, optional
Directions
Mix almond milk and almond meal until combined. If the mixture seems too thin, toss it in the microwave for 30 seconds until thick. If you are opposed to microwave or don't have one, add less liquid and/or throw the mixture into the refrigerator until thickened. Add sweetener to taste as desired. Simple, right?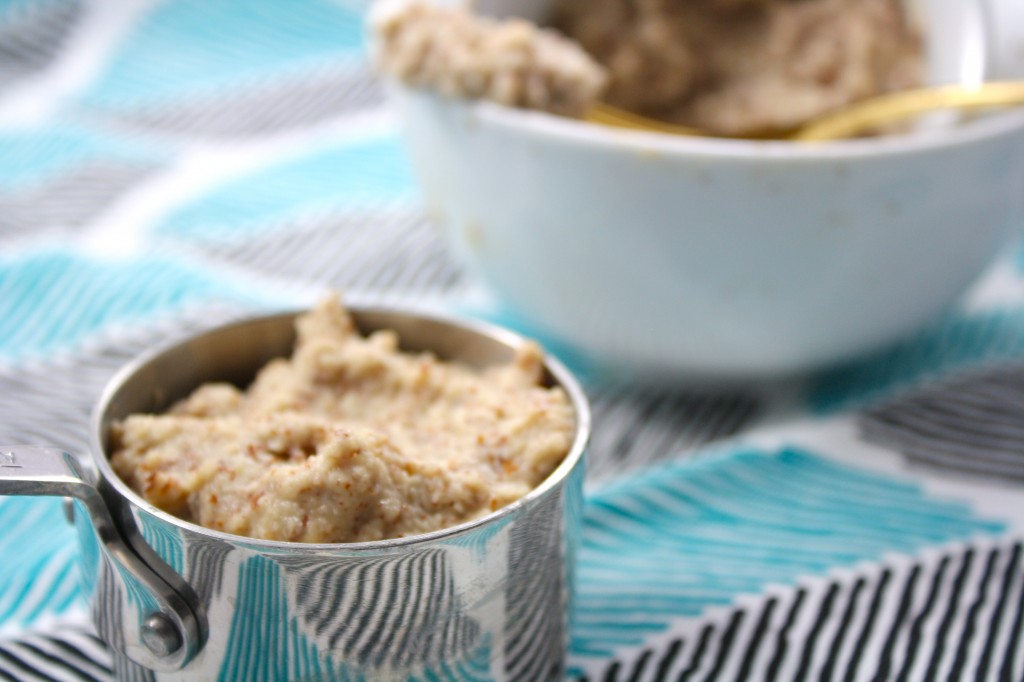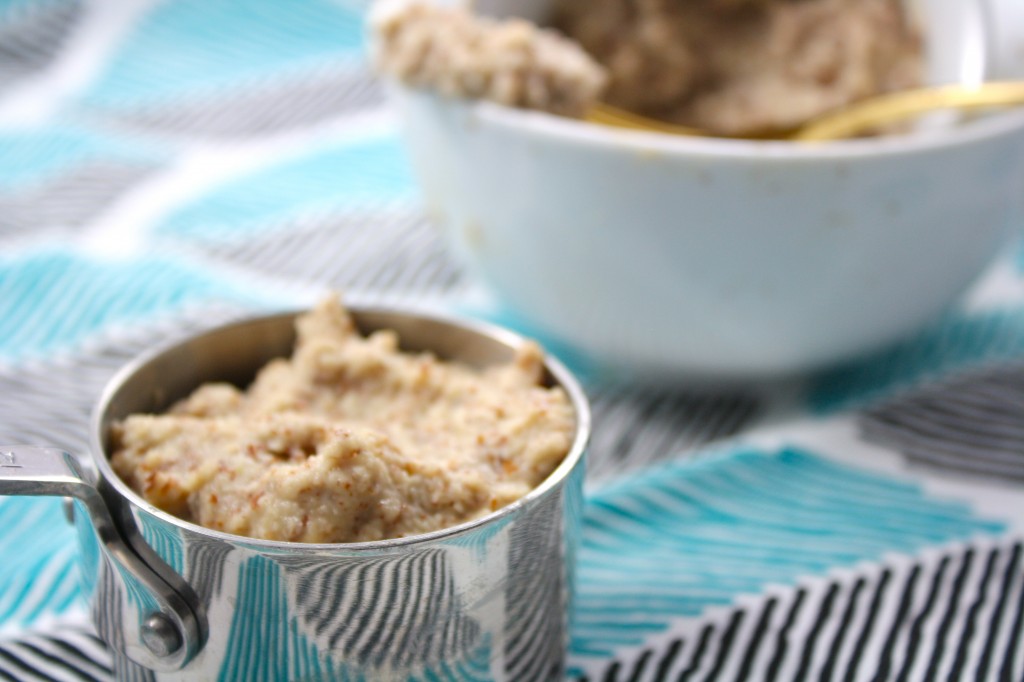 Delicious.
Enjoy!
-Kelly M.