Haha… funny story.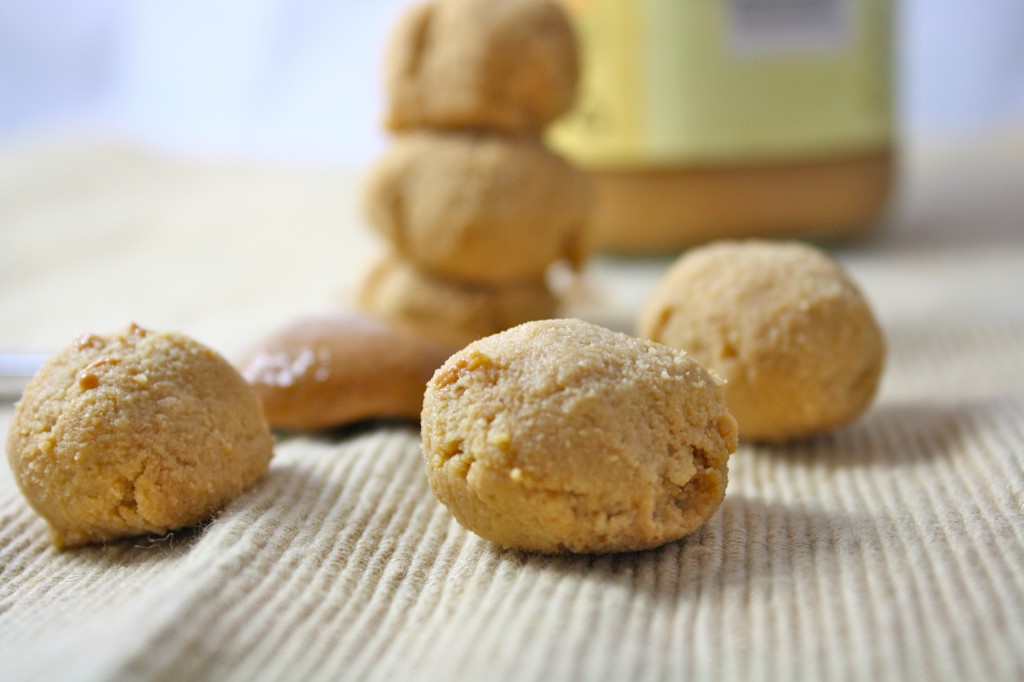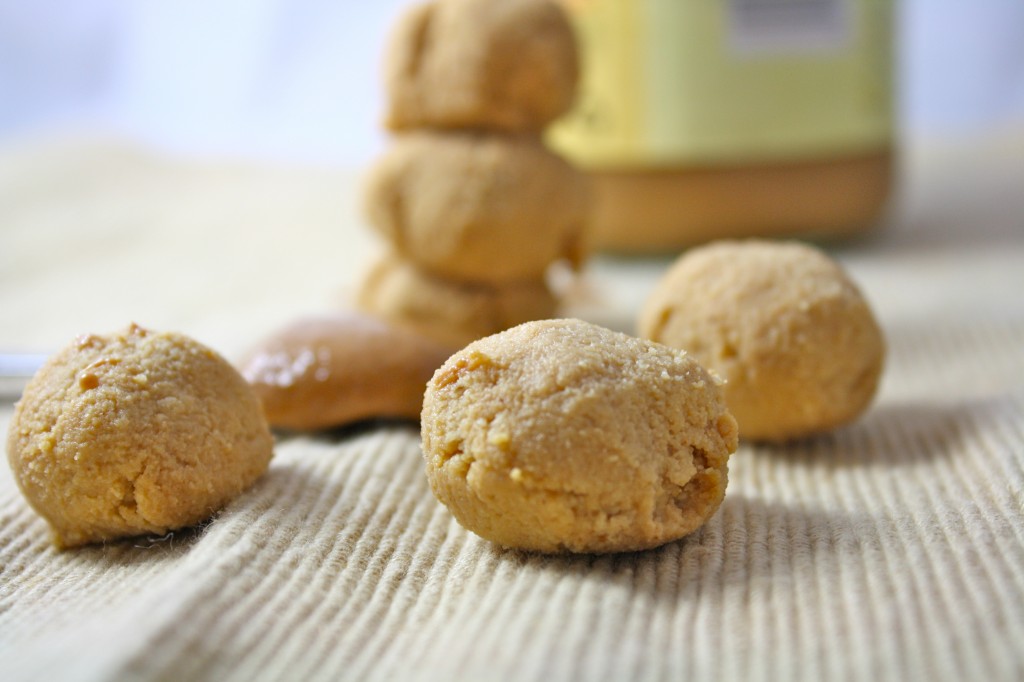 Yeah, I have a really funny story, actually. I'm sure you're going to laugh. A lot.
So once upon a time, I wasn't in an amazing mood, and wanted a certain delicious substance to help me through.
Which, by the way, is just a nice way of putting that I desperately needed to inhale a large quantity of peanut butter.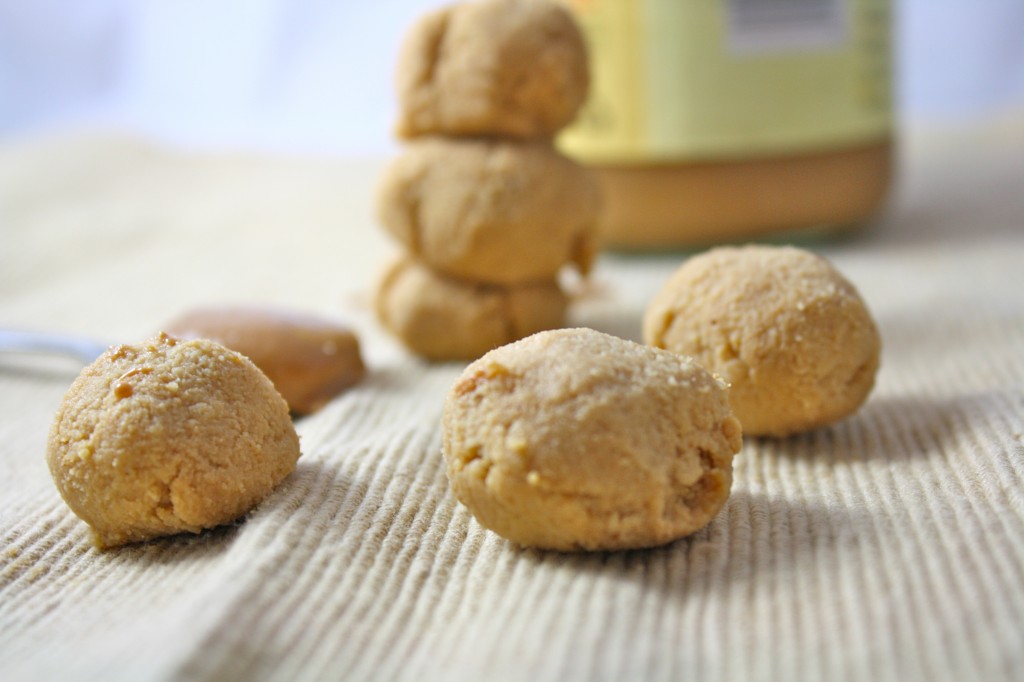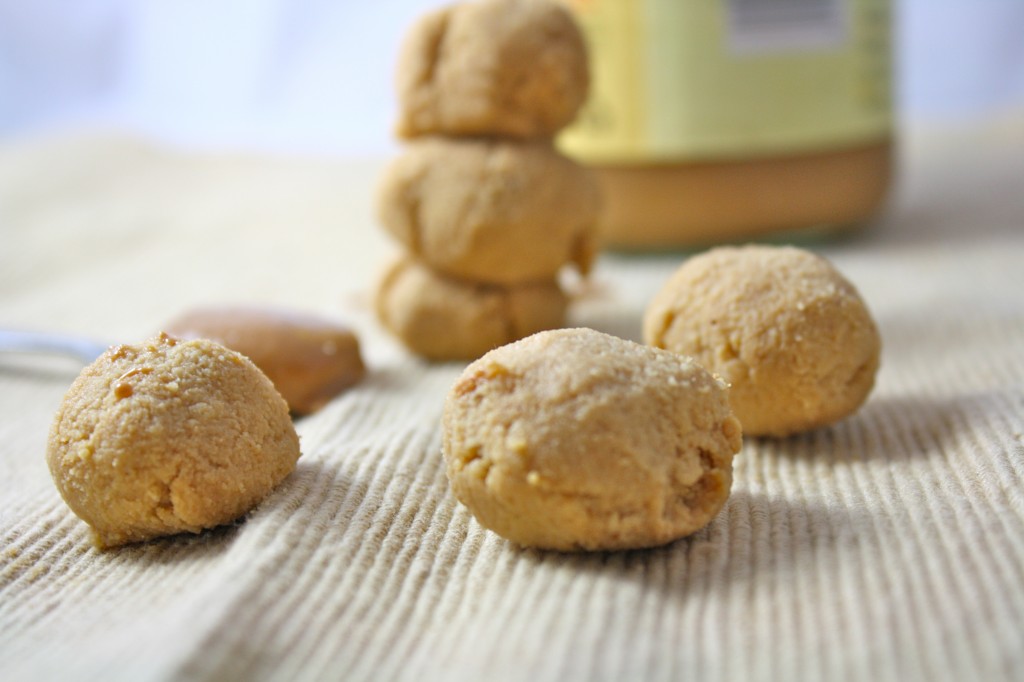 Hey, you know what they say. When life gets tough, the tought stick their spoons in their peanut butter jars.
Or something like that.
But you all know I am a civilized person, and I would never do something like eating out of a jar.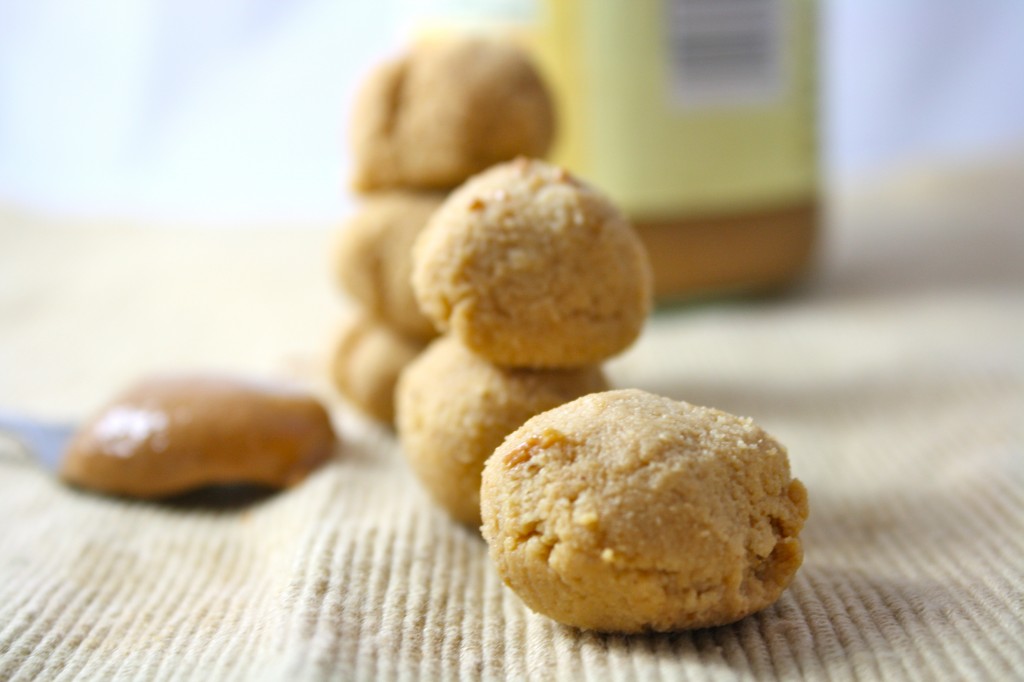 Ugh. Being civilized takes too much self-control. I have to get creative. So I say to myself,
Self, what is a civilized way to eat peanut butter straight?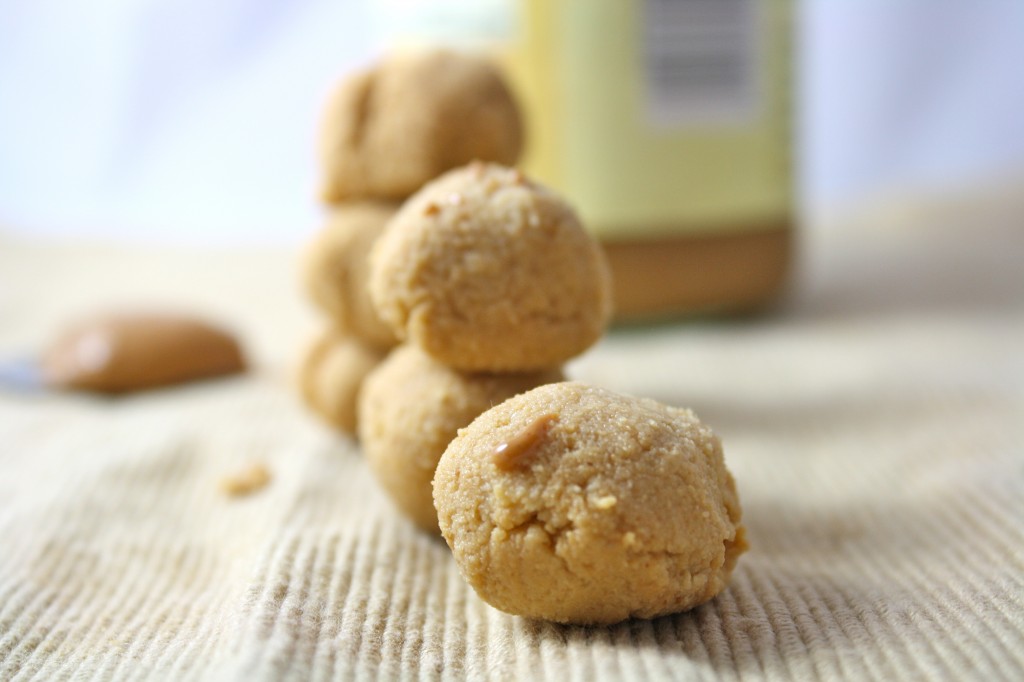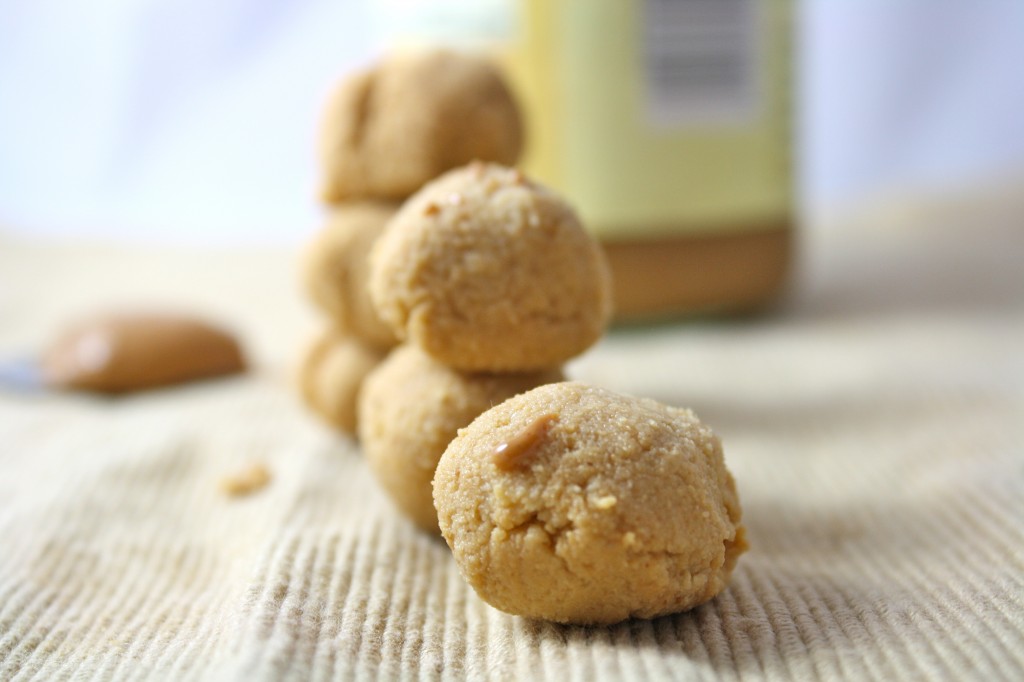 And, naturally, cookie dough came to mind. Because what's more civilized than shoveling raw cookie dough into you mouth?
Using my original cookie dough recipe, I made the most mouth-wateringly uncivilised way to eat cookie dough and peanut butter.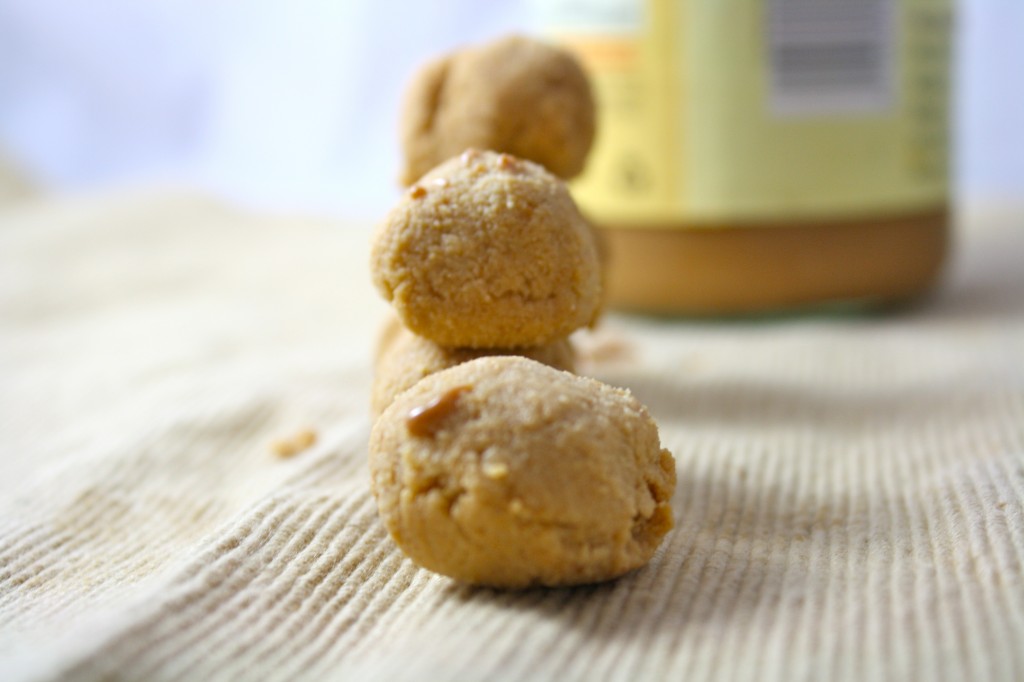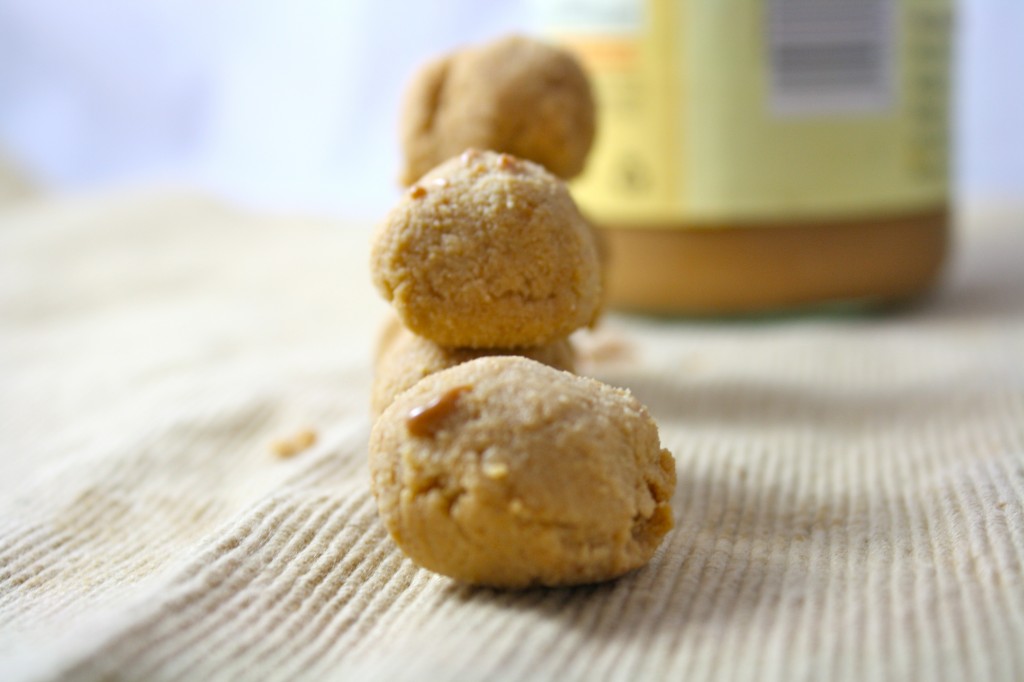 So as you eat your vat of peanut butter cookie dough for under 100 calories, being uncivilized quickly sinks down on the priority list.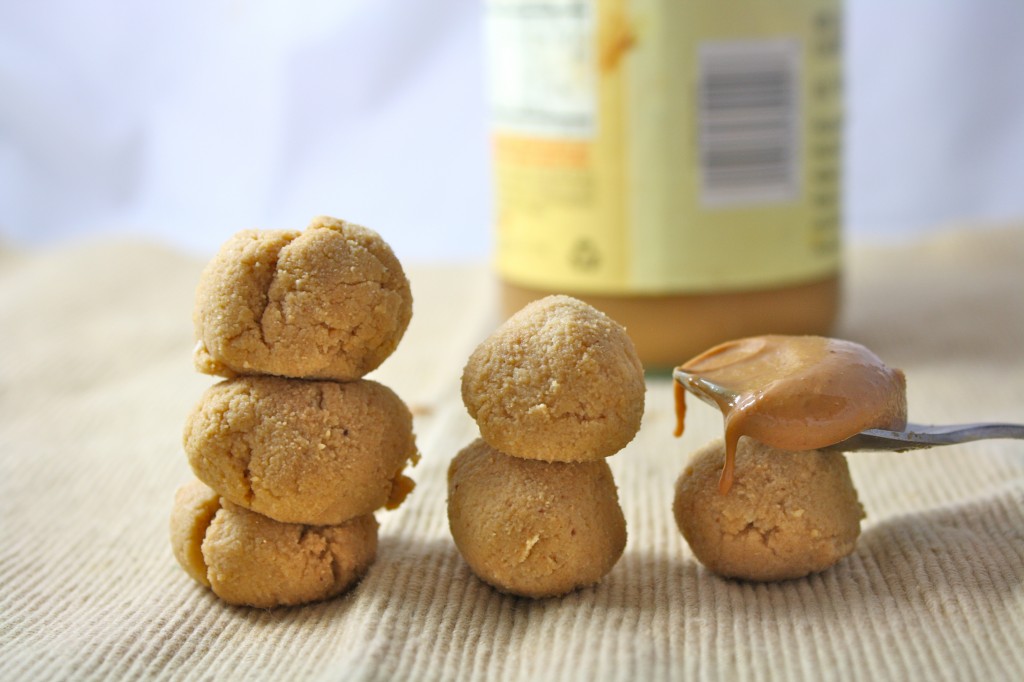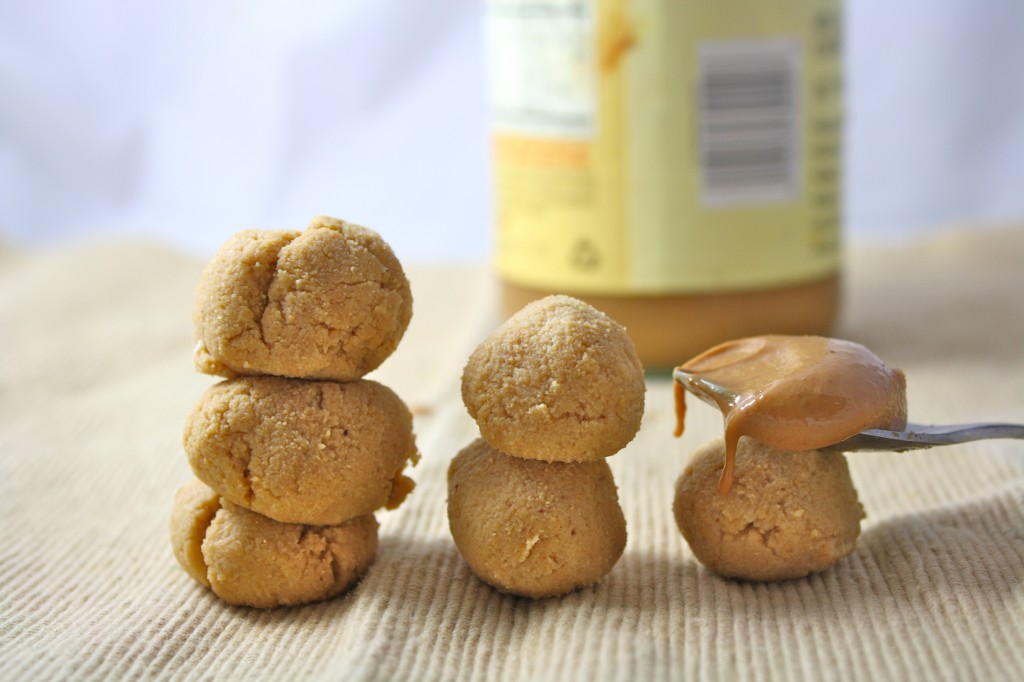 Civilized? So last year.
Peanut Butter Cookie Dough Balls (Vegan, Gluten Free, Low Calorie)
This takes about 49 seconds to throw together. Totally worth the effort. 
With Better N Peanut Butter, there are only about 100 calorie in the entire recipe, but 150 if made with traditional peanut butter!
Makes about cookie dough 10 balls
Ingredients
1 tablespoon of peanut butter (I used Better N Peanut Butter, for a lower fat option. I bet peanut flour would work, but I'm not sure.)
3 tablespoons of unsweetened almond milk, or milk of choice, divided
2 tablespoons of coconut flour
additional sweetener to taste, optional
Directions
Add peanut butter and 1 tablespoon into a small bowl or cup, and nuke for about 30 seconds, or until peanut butter is melted. Give the mixture a stir, and add in coconut flour. Add remaining almond milk, one tablespoon at a time, adding more or less as needed to create the perfect "doughy" consistency. Roll into balls and freeze, if desired, or enjoy as is!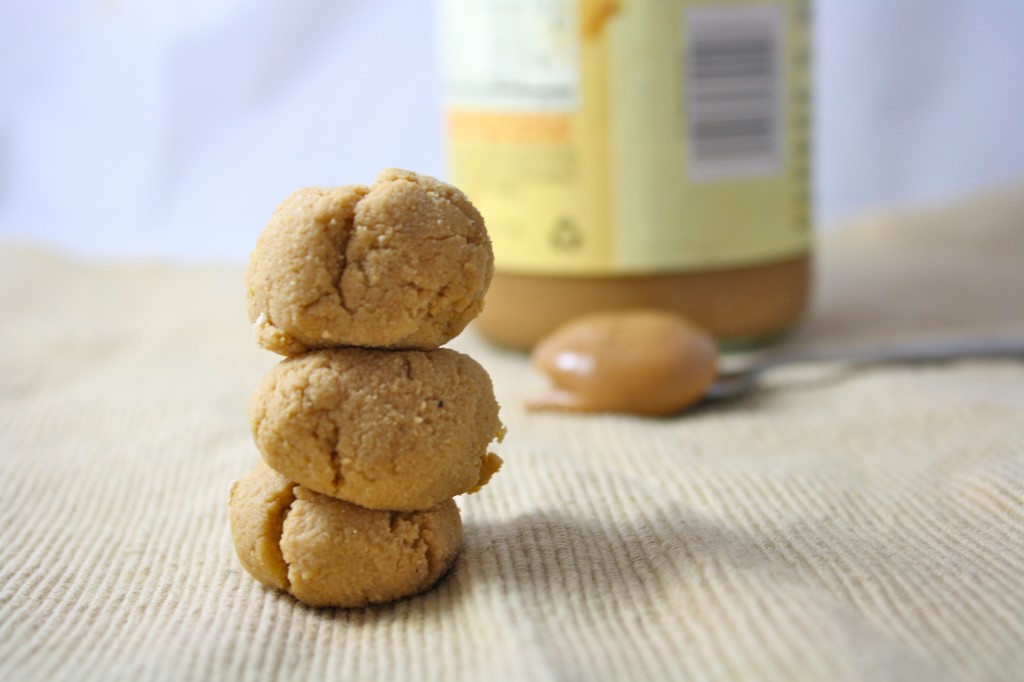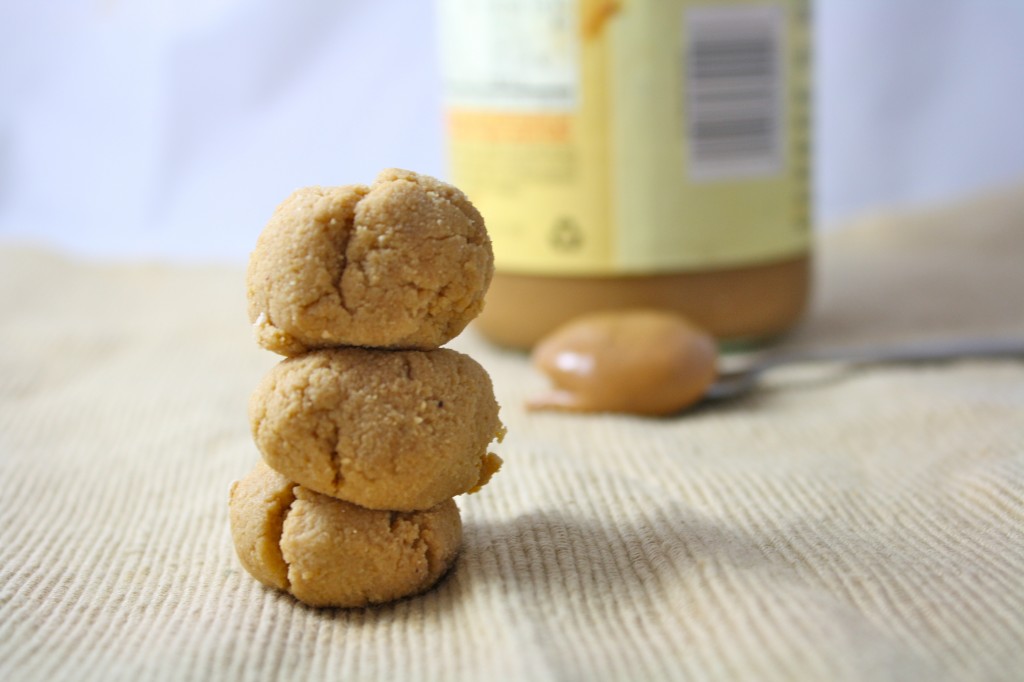 See, hasn't your mood improved, too?
Enjoy!
-Kelly M.