This is what my evenings look like.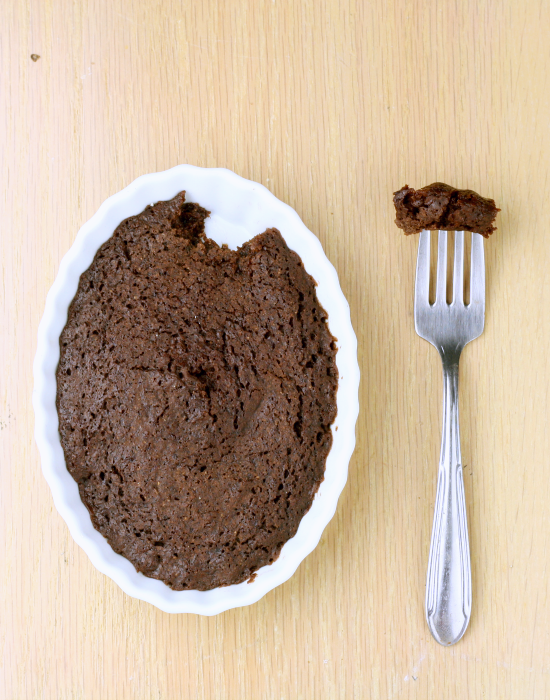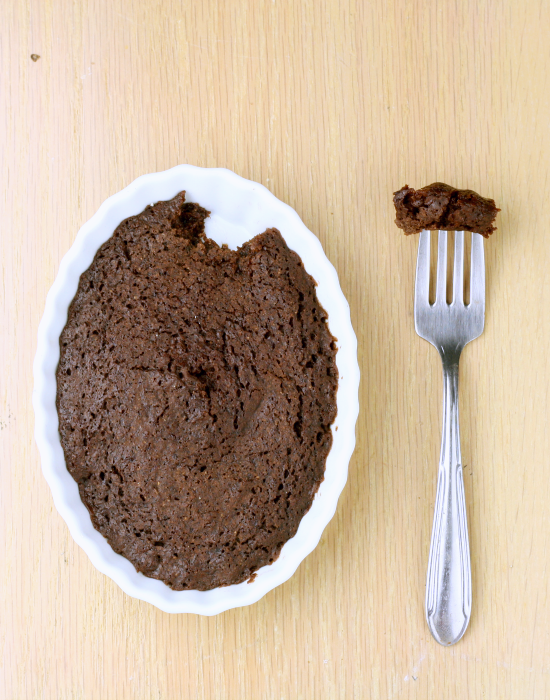 Welcome to a crazy time of year my friends. Be it finals or pleasing your adoring customers, you need something easy in your life. Something that's good for you. Something so wonderful that you look forward to it every day. Perhaps something tall dark and handsome?
Enter the single serving brownie, complete with hallelujah chorus.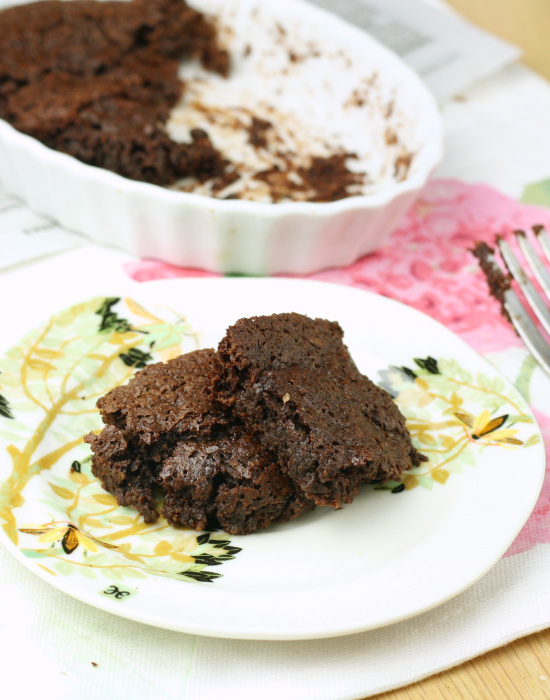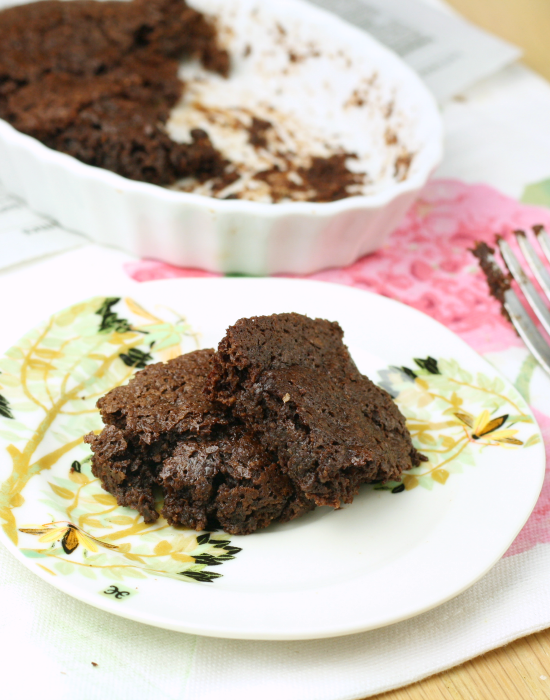 I've started to bribe myself to do homework. It's bad. If I finish an assignment I get another Mad Men episode. But If I turn it in on time? Jackpot. That's when I get the brownie.
Perfect for late nights or a particularly decadent breakfast, you can whip this up in the oven or the microwave. And it's big. HUGE. Like, so gigantic I almost can't finish it.
Haha, jokes. I'd never leave a bite of this behind.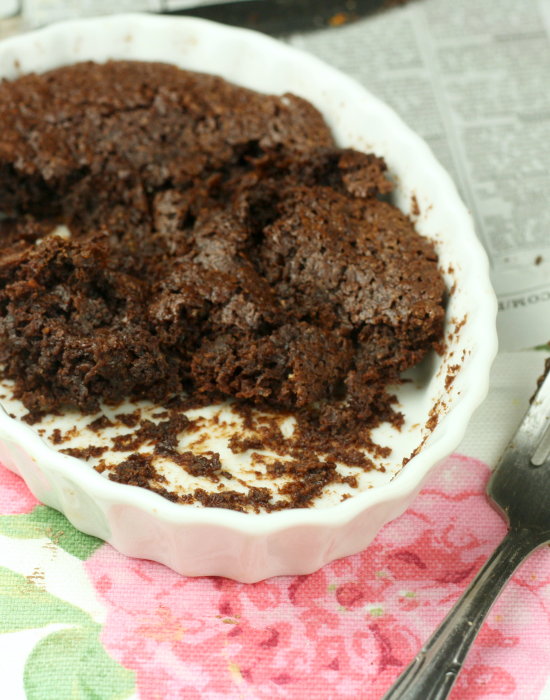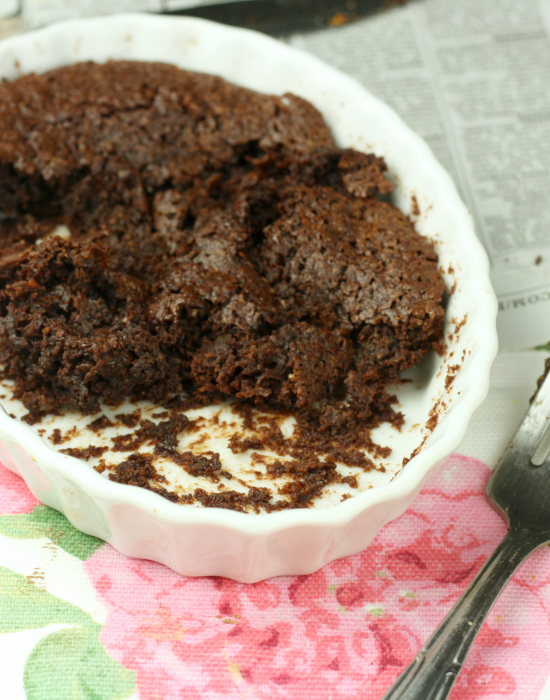 Start by stirring up a mug full of brownie batter. You know this has to be good.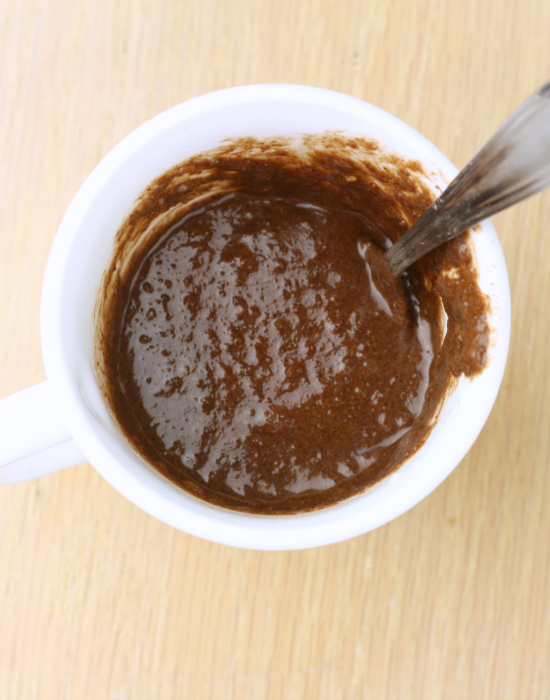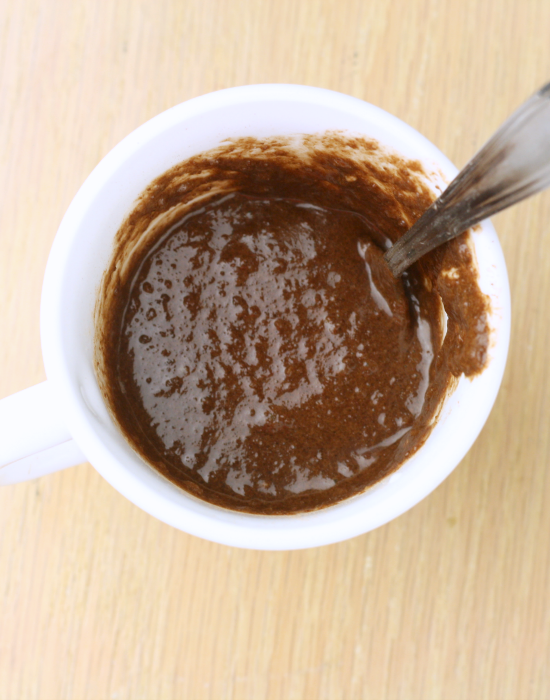 A few short minutes later and voila! You have a tray of brownies made specially for you.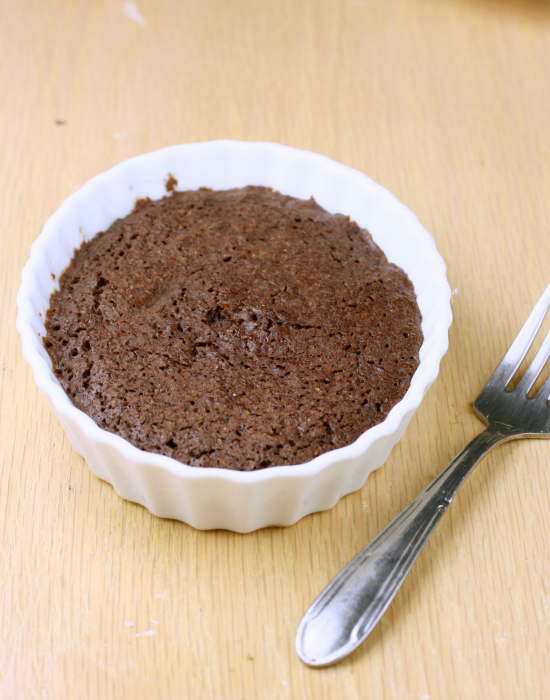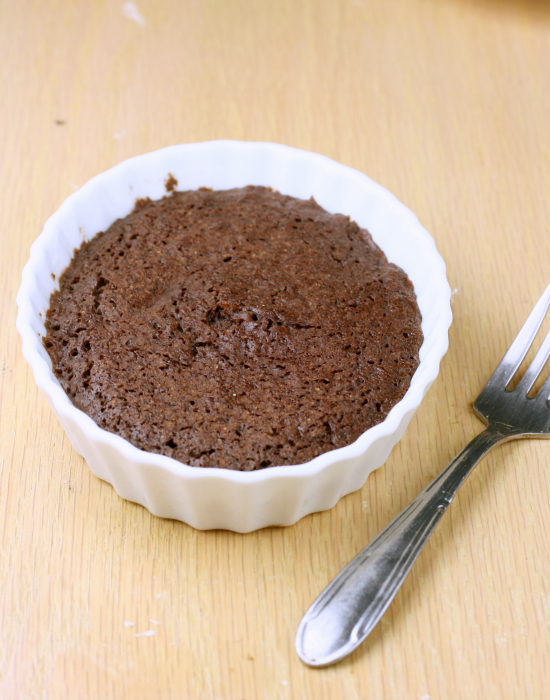 Make sure to take way too many pictures just like a proud mother should.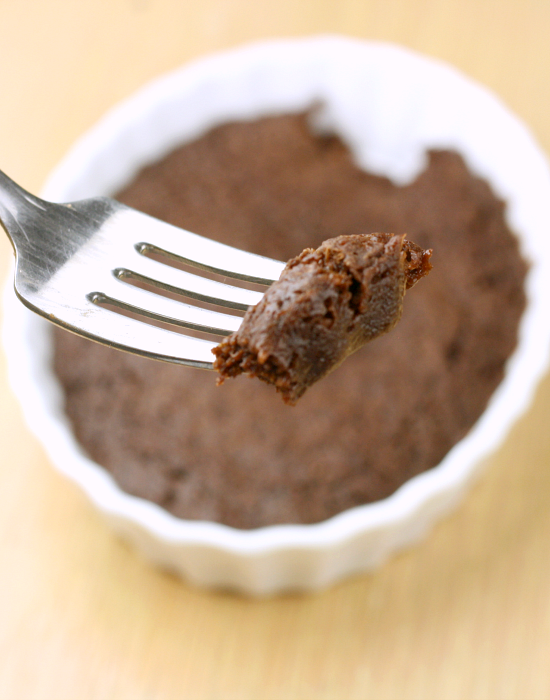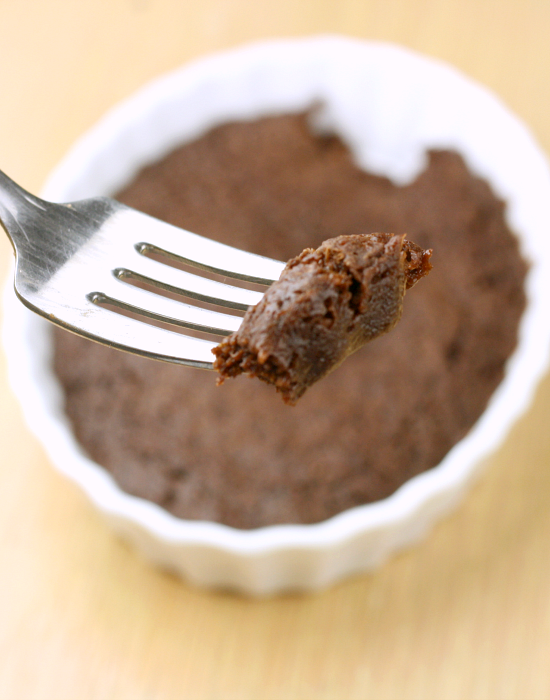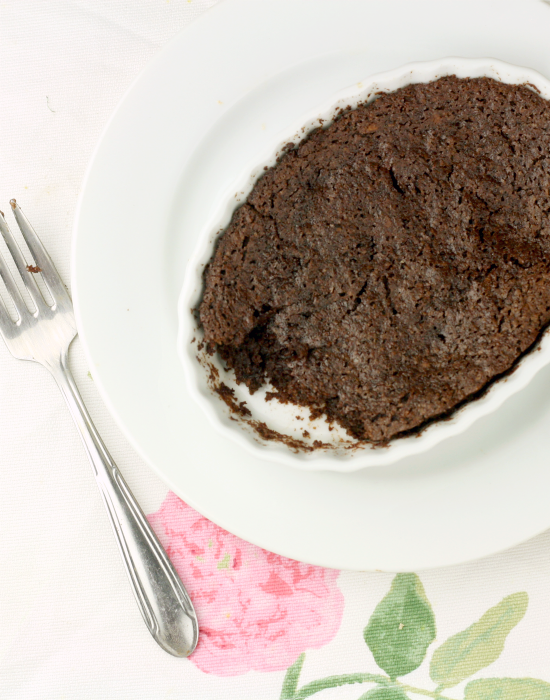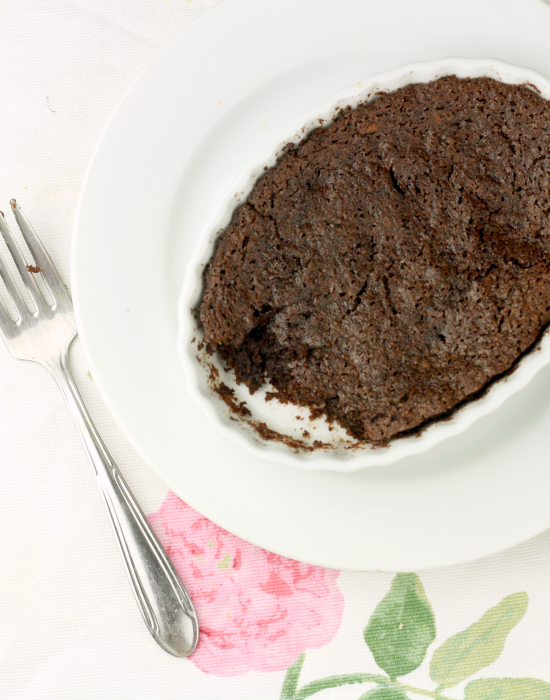 Ah, I can hear the Hallelujah chorus. Almost as good as the chocolate.
Yield: 1 giant brownie
Serving Size: the whole darn recipe
Single Serving Brownies
3 minPrep Time:
2 minCook Time:
5 minTotal Time:
Ingredients
3 tablespoons sugar or erythritol
1 tablespoon white whole wheat flour or almond flour
1 tablespoon unsweetened cocoa powder
1/4 teaspoon baking powder
1/8 teaspoon salt
1 tablespoon unsweetened applesauce
1 egg whites OR 1/2 tablespoon egg replacer mixed with 2 tablespoon water
1/4 teaspoon vanilla extract
1 teaspoon unsweetened vanilla almond milk if using wheat flour version only
Instructions
Preheat oven to 350°F (or not, if you want to use the microwave).
Mix sugar or erythritol, flour, cocoa powder, baking powder, and salt in a small bowl. Add in applesauce, egg replacer mixture, vanilla, and almond milk (if using wheat flour) and stir until combined.
Spread the batter into your greased baking dish of choice and bake in the oven at 350°F for 18-25 minutes. Or microwave for about 1 minute 30 seconds. Whichever method strikes your fancy. Let cool for a few minutes and devour.
Notes
Nutritional information calculated with erythritol and white whole wheat flour.
7.8.1.2
343
https://www.foodiefiasco.com/single-serving-brownies/
Nutrition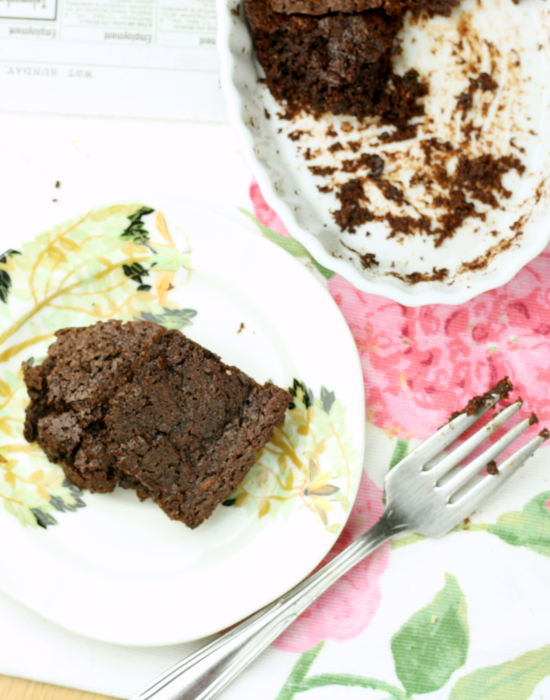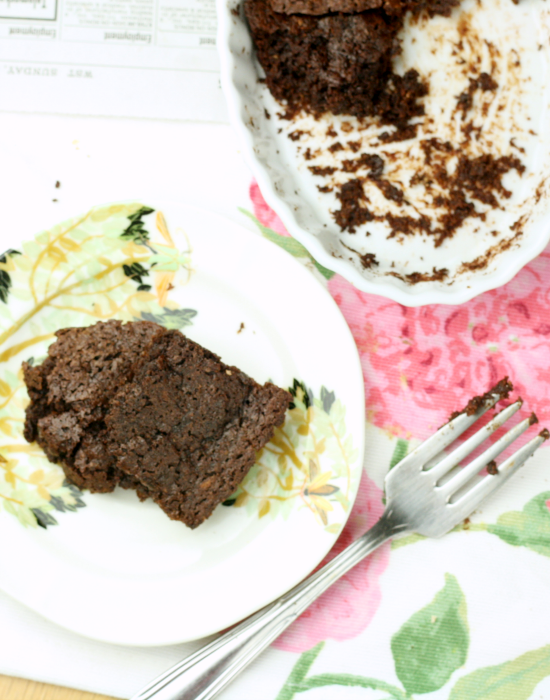 Do you prefer the microwave or the oven?
Microwave is faster, but the good old oven is supposedly healthier and not everyone has a microwave. What do you think?