Bittersweet.
Opera Camp is officially over today with our final performance. I met some incredible people, am I hope to meet up with them soon. We all worked hard, so it's to have a little time off before school starts back up again. But it is sad to not be in such close proximity with all these wonderful new people. Bittersweet.
Anyway, in case you haven't noticed, I've been stalling on updating the challenge. Sorry about that, but I'm excited to get these new recipes to you; I just can't wait! 😉
So like I said, I have some time off now, so I plan on doing some blog work. But for now? Tomato soup.
But not just any tomato soup.
Amazing tomato soup.
This one of for all of you who secretly want to just eat the marinara sauce straight from the jar. Don't act like you don't.
Vegan Tomato Soup
Besides tasting absolutly incredible, this soup can be thrown together quite quickly. If you want, I believe the base of this soup can be used as a marinara sauce. Yum!
Adapted from Drew
Ingredients
1 28 oz. can of crushed tomatoes
1 onion, diced
2 cloves of garlic, crushed, peeled and minced
1T dried oregano
1/2T extra virgn olive oil
1/2t salt
additional salt and pepper to taste
Saute the onion, garlic, 1/2t salt, and olive oil in a large saucepan over medium-high heat until the onion is soft and clear.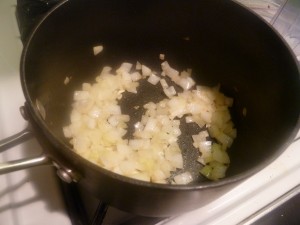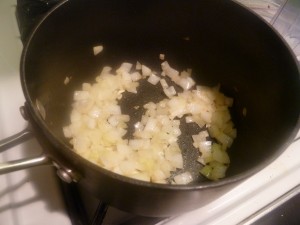 Add tomatoes, dried oregano, salt and pepper to taste.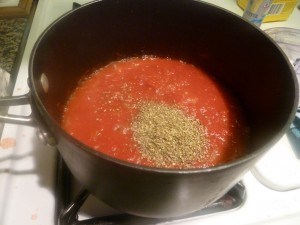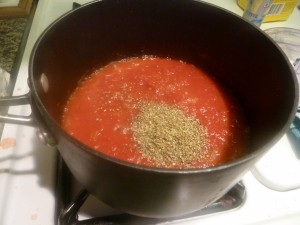 Reduce heat to low, and simmer for 20 minutes.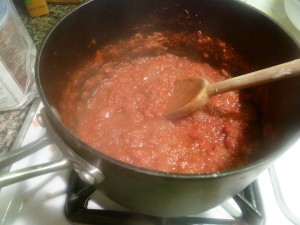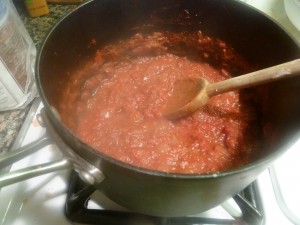 Remove from heat…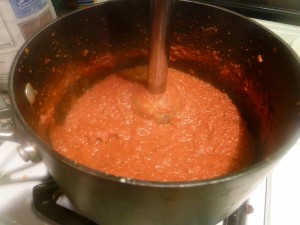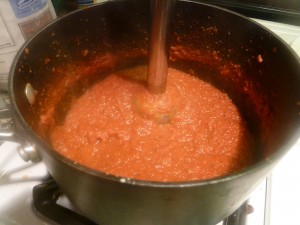 …and blend with an immersion blender until smooth.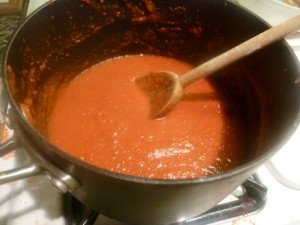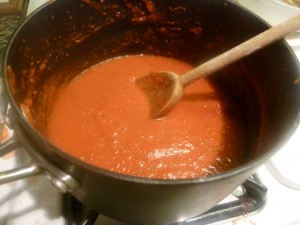 Now add about a cup of water to bring it to the consistency of soup. You can add more or less depending on how thick or thin you want it. It's just based on a preference. I think some almond milk would be lovely in this, so I think I'll leave an update saying how that goes.
Try not to eat the entire pot at once by yourself. (Good luck.)
Enjoy!
-Kelly M.