Honesty time? This healthy banana bread was supposed to be healthy vanilla biscotti. No judgement.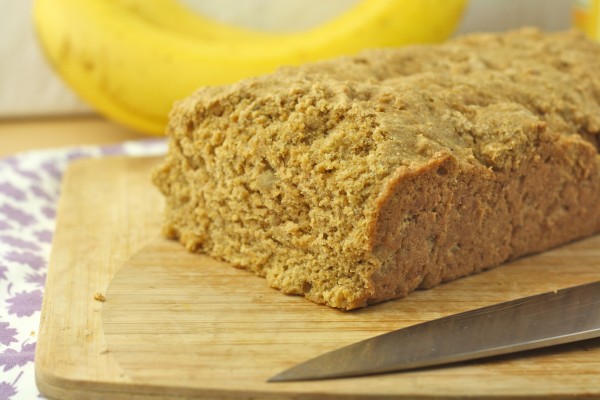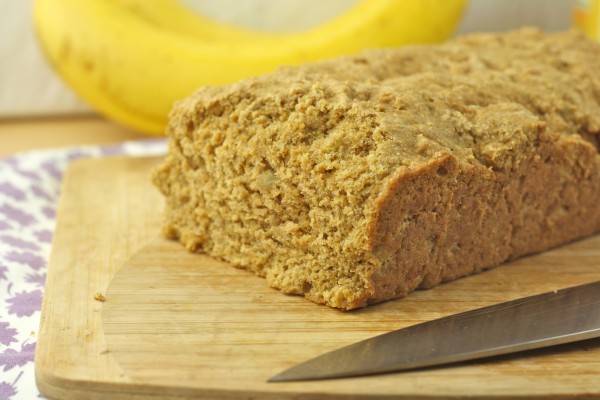 You're impressed, no? You want to know how to replicate such a feat, yes?
Make sure you start of with a good recipe. Even though your final product will be completely unrecognizable, you want your original jumping off point to be worthwhile. I mean, I wouldn't know, but that sounds logical. I got an A in geometry last year, so I'm an expert on logic.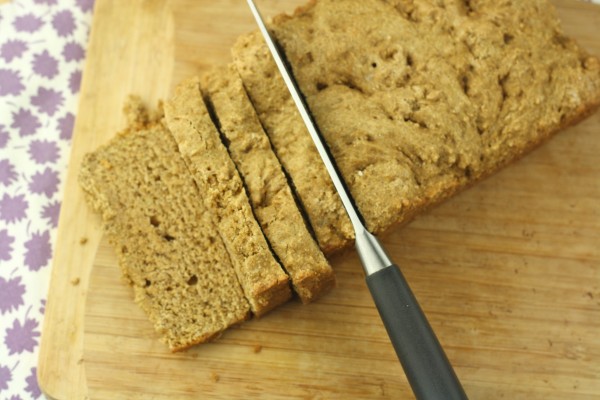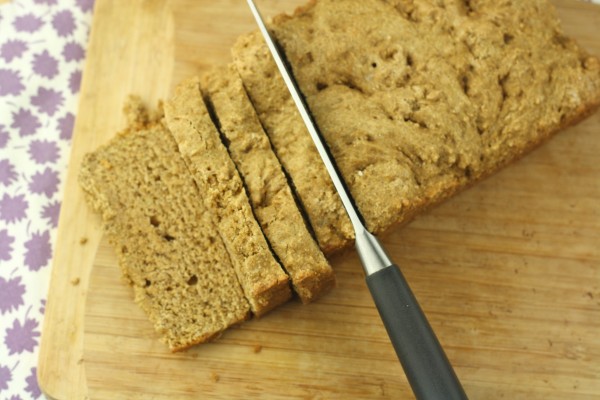 This is the fun part. Make many many changes to said worthwhile jumping off point, but make sure to justify all of them. Illogical rationalizations are key. (Remember, I'm the expert. Go with it.)
That oil in the recipe? Yeah. I'm sure it's not that important! I'll use something else instead. Banana sounds good.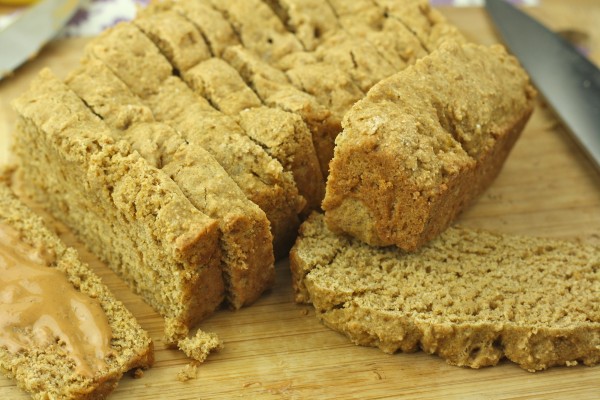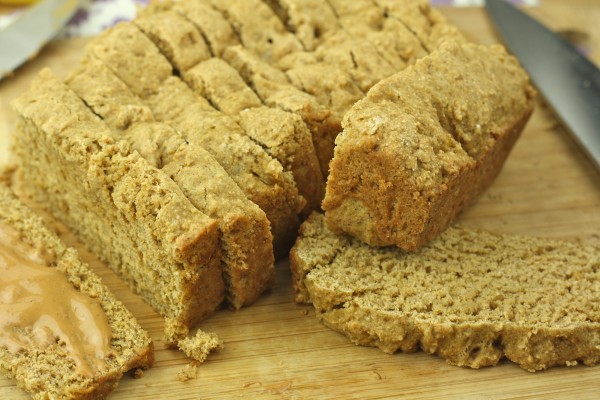 Okay, it's not going to harden as it should when it cooks. That's okay! Nothing is going to happen as it should! (This is deep life stuff. Take notes.) Cook way longer than directed. You know, all rebellious like.
Throw up your oven mitt clad hands and take the pan out of the oven. Don't even bother cooling. Just whip out your big fork and e.a.t.
Hmm. This tastes a lot like banana bread! I'm going to have to keep eating to verify… yup. Very edible.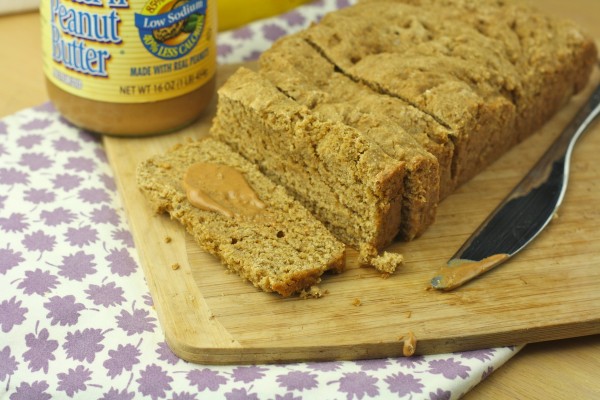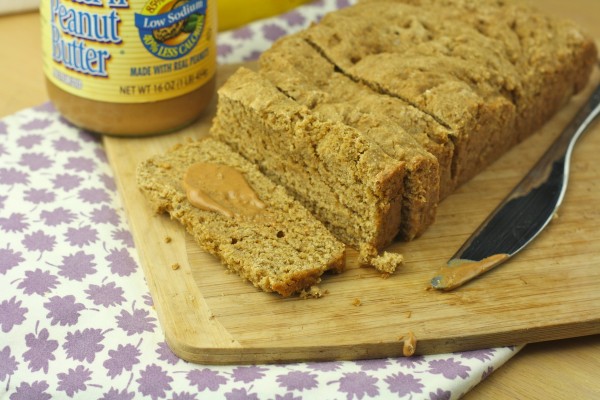 My taste testing squadron (hi Mom!) loved my little biscotti detour. Delighted, I made a few more adjustments, baked it up in a loaf pan, and crossed my fingers. Let's just say that the big fork came out again.
I am a life long lover of banana bread, and it is safe to say I am in love with this healthy banana bread recipe. IN LOVE. I reserve being in love with bread for very special bread occasions, and this hunk a' burning love certainly qualifies.
Just a few notes on the recipe itself. First off, it tastes amazing. The final product is very moist, sturdy, and perfectly sweet with a lovely, delicately spiced flavor. Just keep in the back of your mind that the batter is also relatively thick, which contributes to the sturdiness.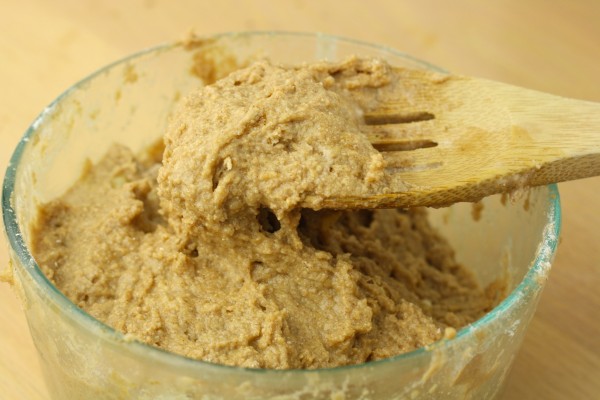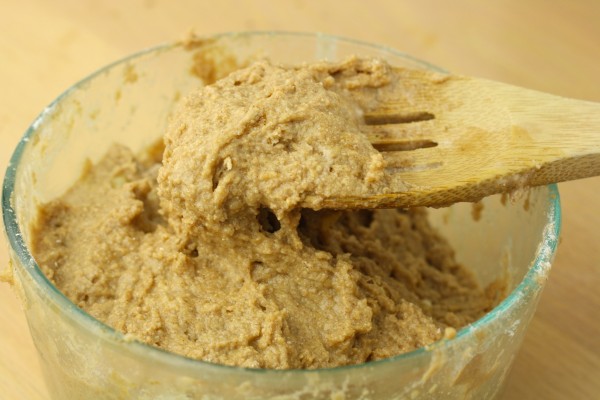 Believe it or not, the response was unanimous that the version with almond meal (gluten free, grain free) is actually better than its wheat flour counterpart. They are both excellent, but the almond lend an extra special buttery texture. That being said, the almond meal version is not as sturdy.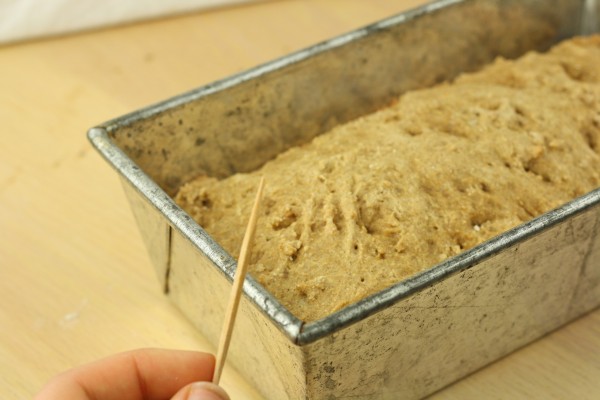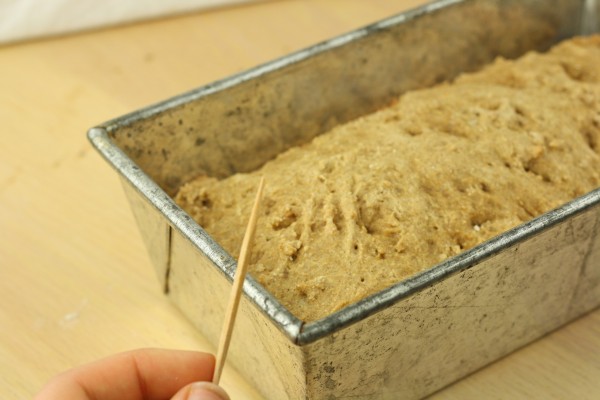 Behold! Oh that texture. Oh that taste. Oh… ain't she a beaut? Yes. You're sold. You're making this. End of discussion.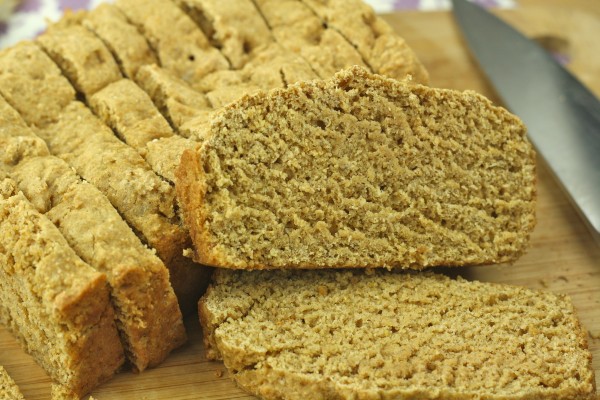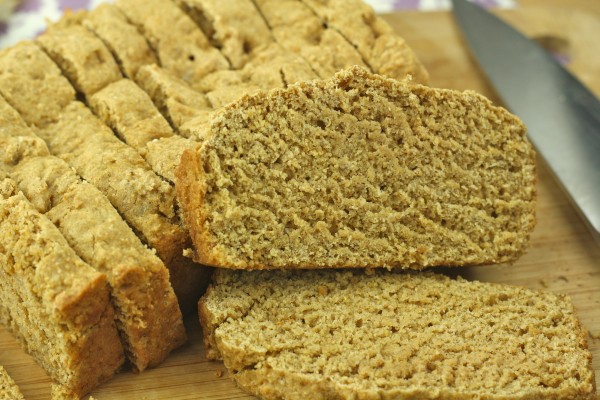 Yield: 8 GIANT slices
Healthy Banana Bread (Vegan/Paleo/Gluten Free)
10 minPrep Time:
30 minCook Time:
40 minTotal Time:
Ingredients
1 ¾ cup white whole wheat flour OR almond meal
½ cup erythritol OR cane sugar
1 teaspoon baking powder
1/2 teaspoon baking soda
½ teaspoon salt
2 teaspoons ground cinnamon
3 eggs OR 1 ½ Tablespoons of Ener-g egg replacer stirred with 6 Tablespoons of water until thick
1 large ripe banana, mashed
2 teaspoons vanilla extract
½ teaspoon molasses
1/4 cup almond milk
Instructions
Preheat oven to 350°F. Generously grease or nonstick spray an 8x4 loaf pan and set aside.
In a large bowl, stir together the flour, sugar or erythritol, baking powder, baking soda, salt, and cinnamon. Add in the eggs or egg replacer, mashed banana, vanilla extract, molasses, and almond milk and stir until all the ingredients are incorporated and the batter is uniform. Scrape the batter into the prepared loaf pan and bake in the oven at 350°F for 27-32 minutes, or until a toothpick inserted in the center comes out clean. Let cool before cutting into slices. Devour.
Notes
You can use any kind of wheat flour you want for the flour. I use almond meal, but I assume almond flour would work fine as well. Your call.
You can substitute the almond milk for your milk of choice.
Nutritional information reflects the recipe with white whole wheat flour and erythritol.
7.8.1.2
232
https://www.foodiefiasco.com/healthy-banana-bread/
Nutrition
*Update: This banan bread is great out of the oven, but it's AMAZING after a few days in the fridge. Soft, even more moist, and with a more pronounced banana flavor. Incredible.*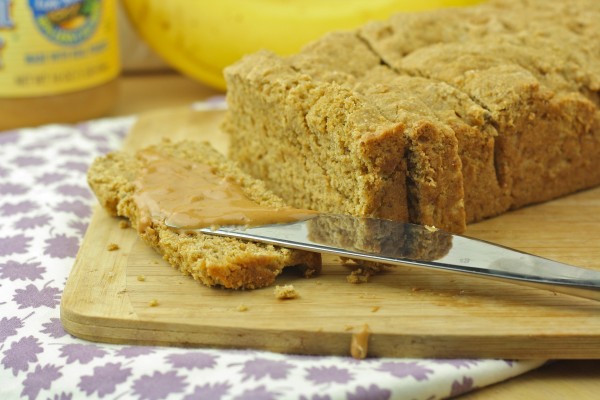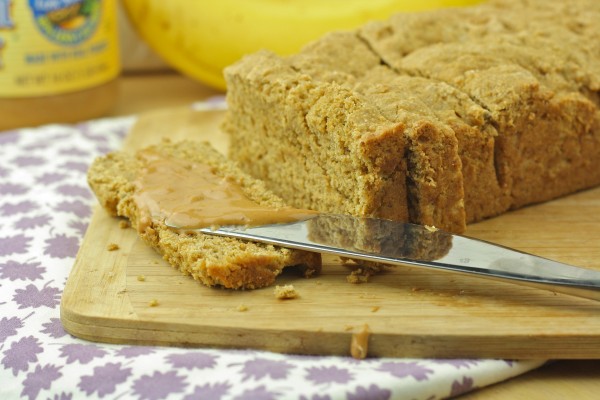 Have you ever had a kitchen endeavor go amiss? (I have. Just look at the title of this blog.) What happened? Did it turn out? Things  do always work out for the best.
Let's laugh together. It's story time. This is one of those wonderful moments when we gather around the campfire, share our funny stories, and get that warm, fuzzy feeling of companionship.