Los Angeles doesn't make any sense.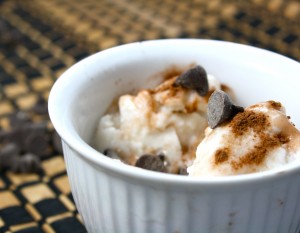 Everyone wears flip-flops on Christmas, gets sunburned on New Year's Day, gets frostbite two weeks into January, and boils to death (again) come February.
I just don't know how to dress anymore.
In the morning, it's been in the thirties or forties, so I bundle up. Around 10:00, a severe heat wave warning takes over the airways, television, and internet. A severe heat wave warning? Do they make this stuff up?
So now I'm carrying three huge jackets around because it's to sweltering to wear them, and I manage to lose two of them within the hour.
But don't worry. I lose the last one the hour after that.
So, disgruntled and jacketless, I head out to lunch by myself. I sit down at a nice sunny table outside, and wonder where the rest of my classmates are.
You know what happens next?
It starts pouring. Rain. (As oppose to pouring something else.)
Apparently I missed the memo, but everyone else seems to know it was going to rain.
So now that I'm out in the open, I slosh to my classroom, freezing and soaking wet.
I just want to eat my lunch in peace.
But oh no. Once I get to home room, I get yelled at by my advisor for not informing a responsible authority where I was.
Look, I'm sorry. I didn't mean to offend anyone by assuming it wasn't going to rain and going to lunch. I'm sorry if I hurt your feelings. Can you stop yelling and let me eat now?
So after that lovely exchange, I sit down to my much look-forward-to soup, but the I realize I didn't pack a spoon.
I decide to slurp it straight out of my thermos, but you then it sloshed all down my front.  Split-pea soup on my shirt is not the fashion statement I'm going for.
I just want to eat my lunch in peace. Does anyone have a spoon? Of course not.
The lunch truck it closed, no one as a spare utensil, and I'm stuck eating the rest of my soup with the ony thing I could find out of my backpack.
A toothbrush.
Have you ever eaten soup with a toothbrush? I wouldn't recommend it.
I proceeded to take a math test, which I think I flunked, with soup on my front.
How was you day?
I don't want to talk about it. I just want to go home and eat my ice cream.
So it was boiling again by the time I got to my house, so I threw open the freezer door, and fixed myself a big bowl of this stuff.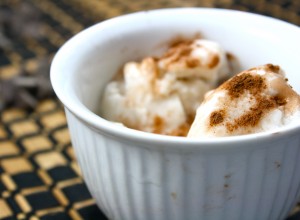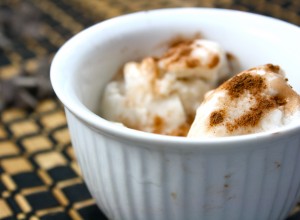 Aaaaaaaaaaaaah. Much better.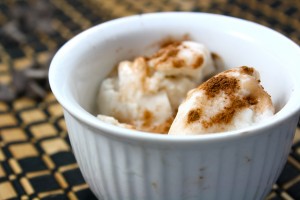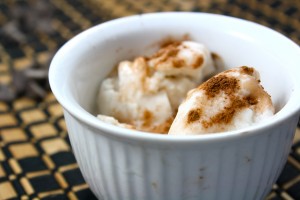 Who ate soup with a toothbrush again? 
The World's Healthiest Vanilla Ice Cream (Vegan, Gluten Free, Sugar Free, Low Fat, Low Calorie)
I would live on this stuff if I could. You can eat this for breakfast, too, or a lovely dessert. This ice cream is delicious, and it couldn't be any healthier.
Ingredients
2c. almond milk (or milk of choice, use higher fat milk or cream for a creamier result)
1 1/2t vanilla
pinch salt
1/4t stevia drops (if using vanilla flavored drops, you can reduce or omit the vanilla extract, depending on your tastes)
Directions
Combine all ingredients ad then freeze in an ice cream maker according to its direciotns.
For a version without an ice cream maker: Combine all ingredients, freeze until hardened (an ice-cube tray works well for this), pop it out, and blend in a high-powered blender or food processor until smooth, just don't over-blend or the ice with melt.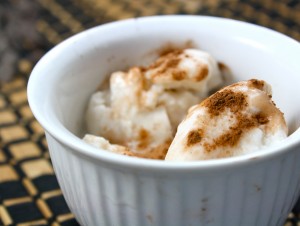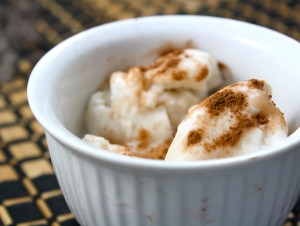 I bet you're having a better day already.
Enjoy!
-Kelly M.