Thank you for inviting me over! I love what you've done with the place.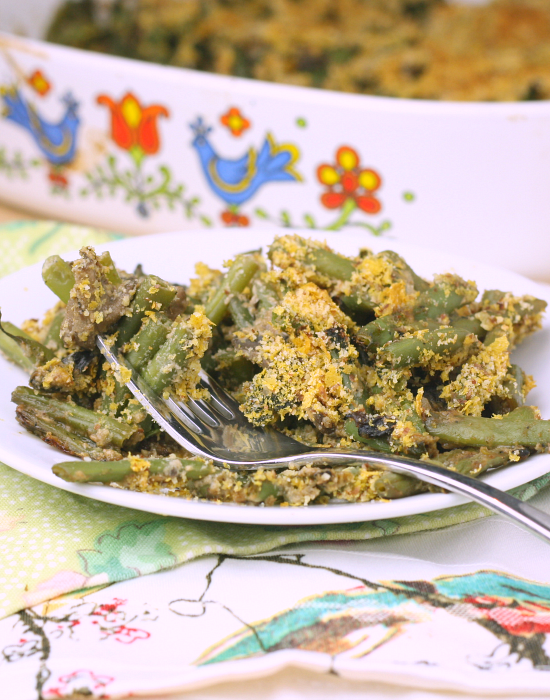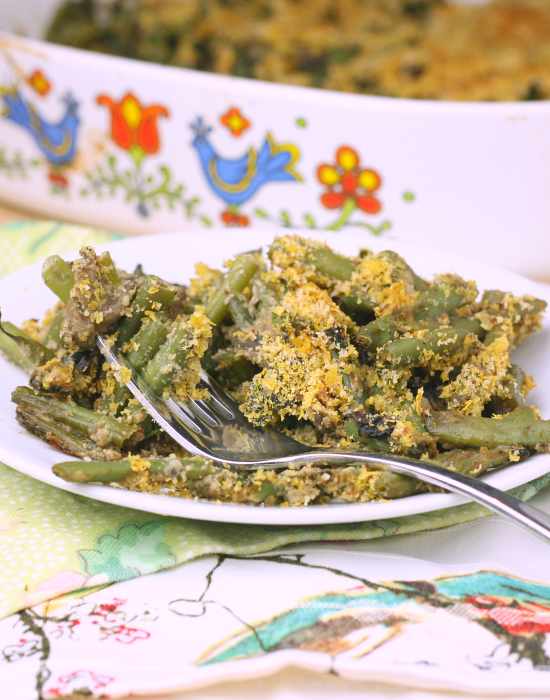 I brought this freakishly delicious green bean casserole and some birthday cookies. Hope you don't mind.
Gosh I do love your personality. You just rock. I'm so happy we're friends. It's hard to not feel grateful while sitting by your fireplace, chatting with Christmas music in the background (or nondenominational winter music, if that's your groove), and picking at vegetables (!) that we can't get enough of. We're making memories together people.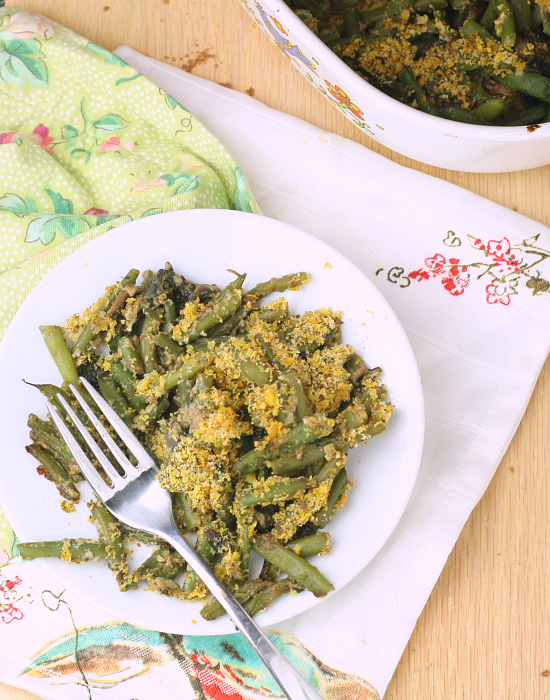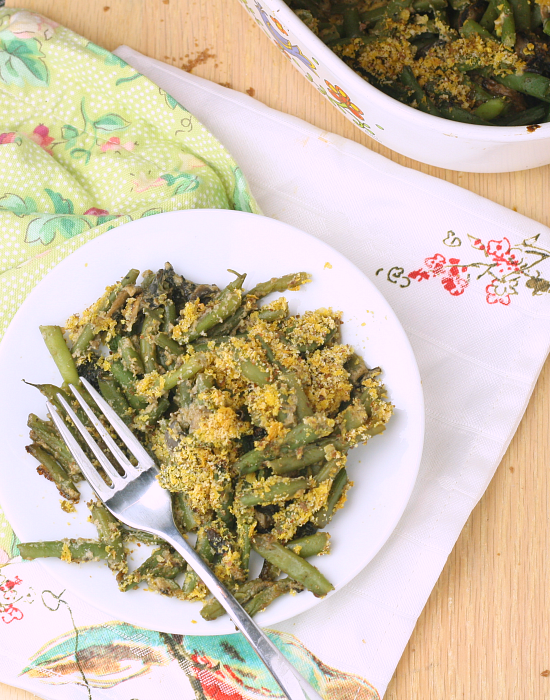 After two ridiculously hectic weeks, I am especially grateful for the holiday-provided opportunity to slow down. Because you didn't ask, my schedule has liked something like this:
Rehearsals. Homework. Concert. Caffeine. More rehearsals. Even more homework. Different concert. Pasty hostessing. Coma.
I've been working on posts and recipes to share with you lovely folks, and I hope to have another one up tomorrow so we can share as much holiday cheer as possible.
As for this healthy green bean casserole? I can really only describe it as freakishly delicious. It's just a bunch of vegetables. But it's just so GOOD. Why the heck were we all fighting over it? I don't know. It's pretty flipping amazing though, so I try not to ask questions.
Start by making your magical love potion mushroom cream sauce. I'm seriously considering bottling this stuff and selling it to make my fortune. Meanwhile, I'll give you the recipe to make it on your own.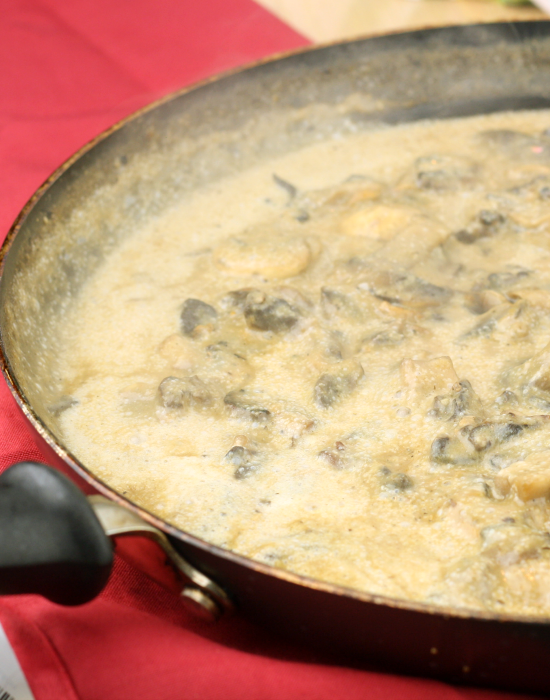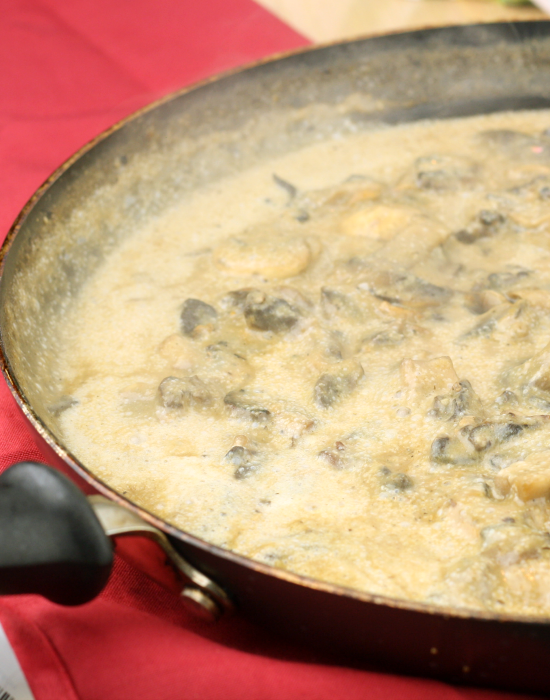 Add in your beautifully crisp tender green beans and let them swim in the cream sauce pool of glory.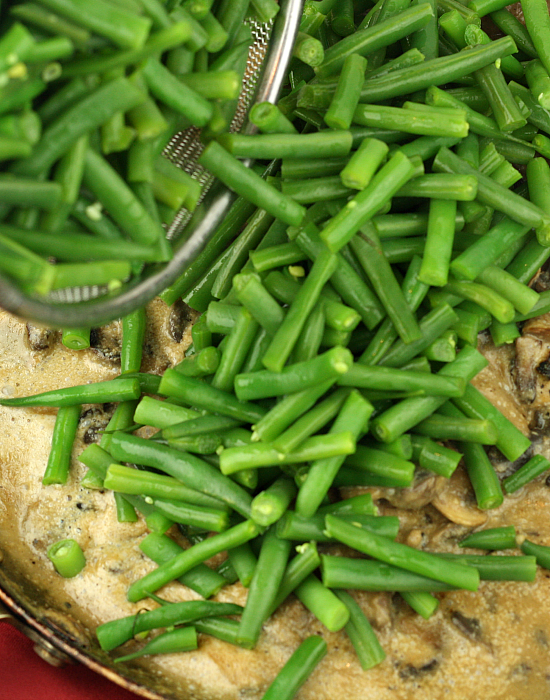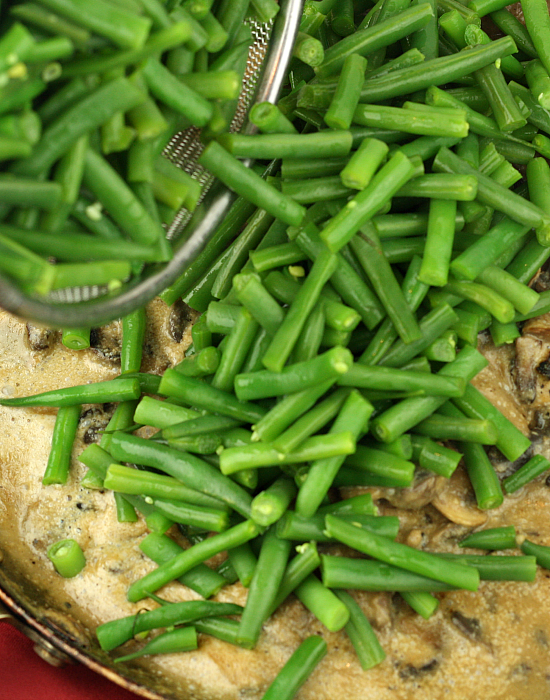 I'll show you as many pictures as it takes to convince you to make this.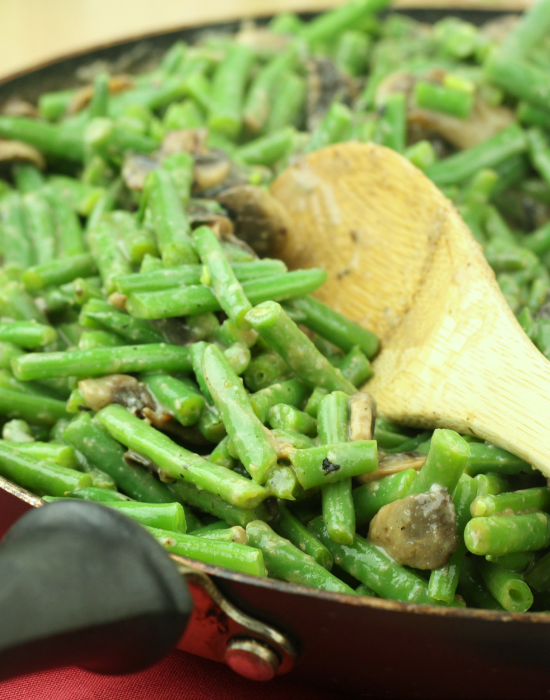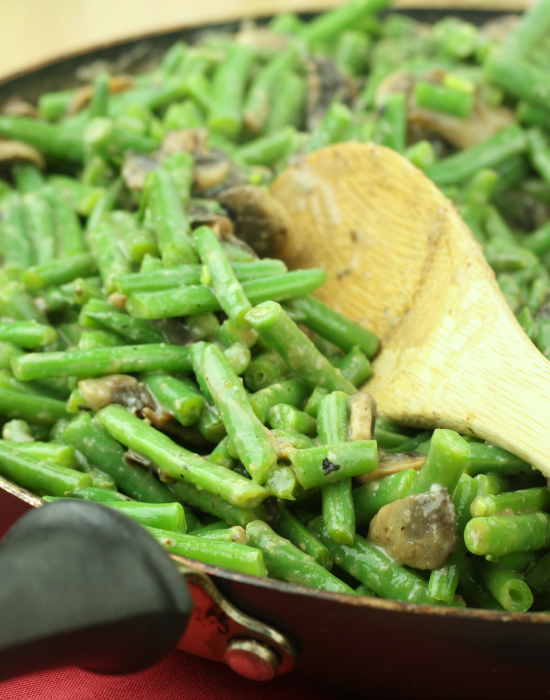 Throw on some breadcrumbs and cheese, because shriveled up onion are so 2012. And CHEESE. Now you're on board.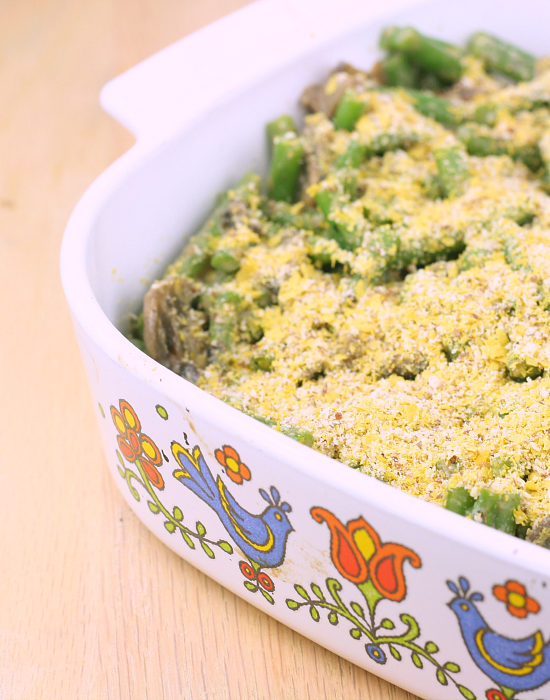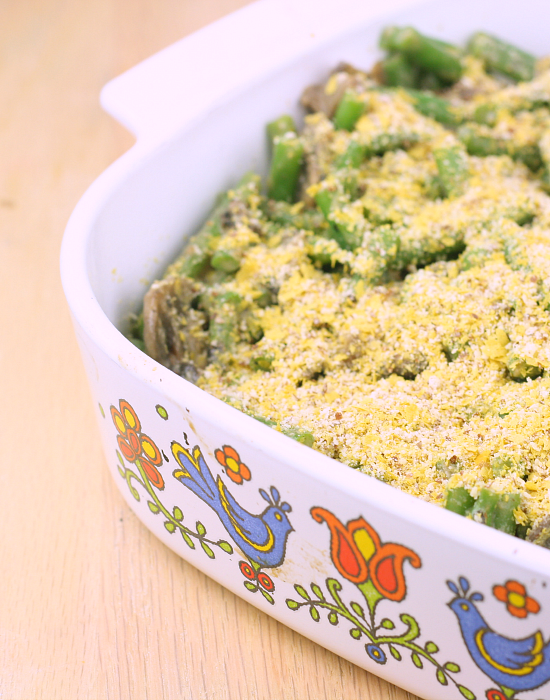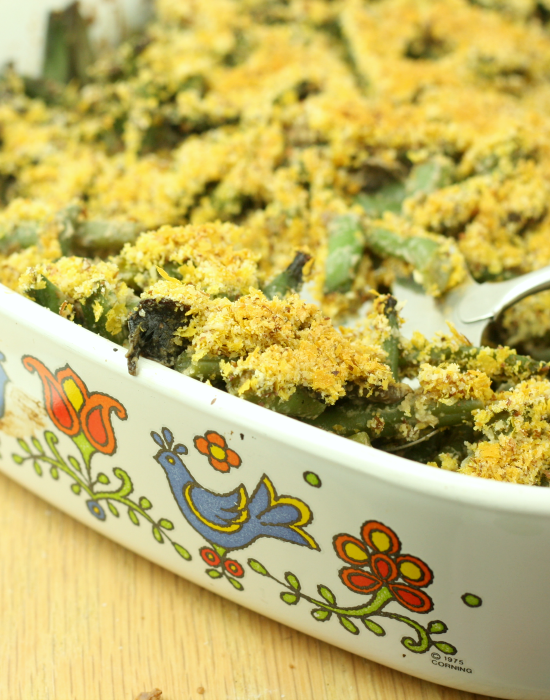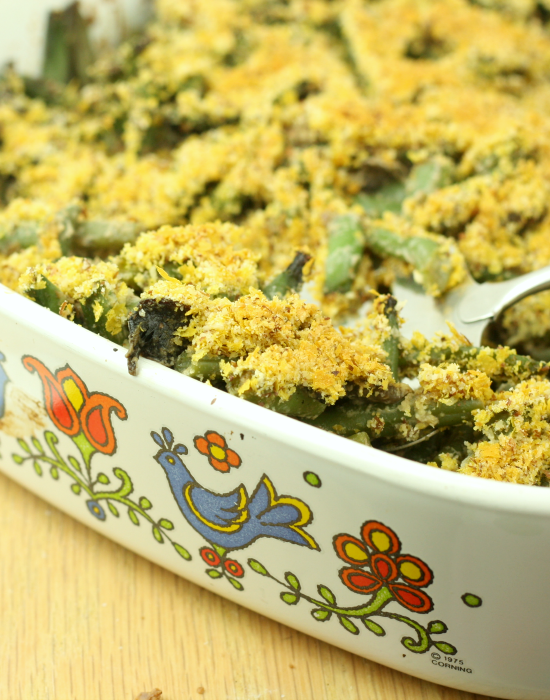 Dig. in.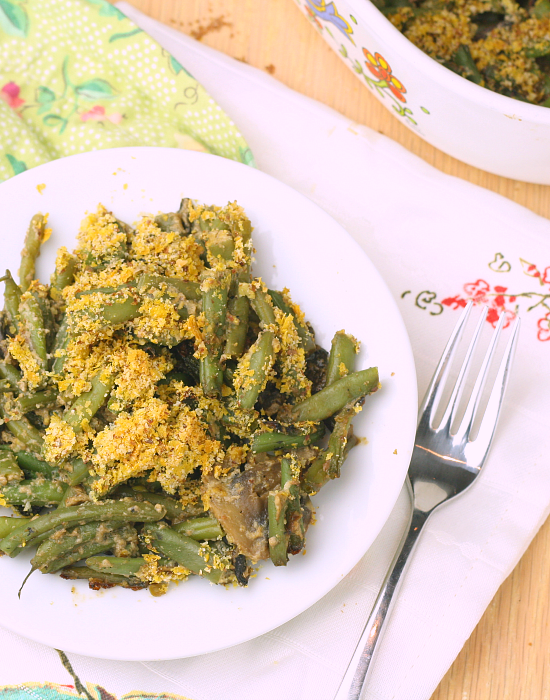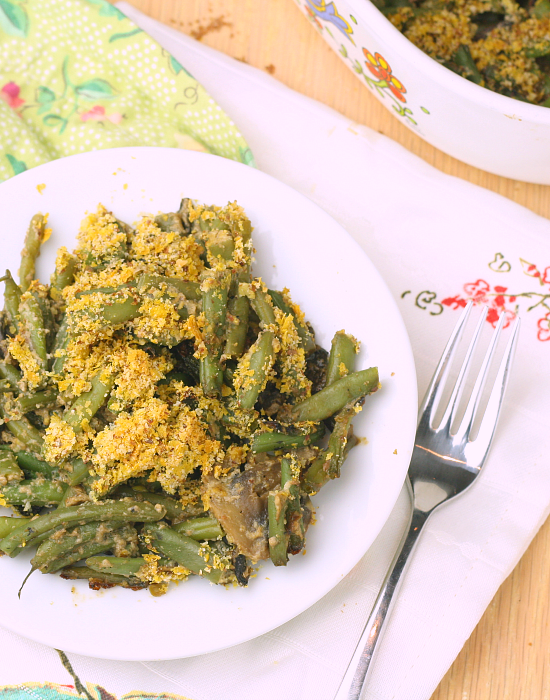 Adapted with love from Fat Free Vegan.
Yield: 6 servings
Healthy Green Bean Casserole
15 minPrep Time:
30 minCook Time:
33 minTotal Time:
Ingredients
1 1/2 pounds green beans
1 tablespoon salt
12 ounces mushrooms
2-3 cloves garlic, minced
Pinch cayenne
Salt and pepper to taste
3/4 cup vegetable broth
1 tablespoon flour, corn starch, or tapioca starch
Splash dry sherry or white wine vinegar
1/2 cup soy creamer, coconut milk, or half and half
1/4 cup almond milk
2 tablespoons almond meal or breadcrumbs
2 tablespoons grated cheese or nutritional yeast
Instructions
Preheat oven to 450. Grease a 2 quart casserole dish and set aside.
Stir the tablespoon salt into a large pot of water. Bring to a boil.
Clean and chop the green beans into bite sized pieces while you wait for the water to boil. Boil the green beans for 6 minutes, until crisp tender. Drain the green beans in a strainer and rinse with cold water to stop the cooking. Set aside.
Cook the mushrooms in a large greased skillet over medium high heat unt tender, about 5 minutes. Stir in the garlic, cayenne, salt, and pepper and cook until golden.
Whisk together the vegetable broth, flour or starch, and sherry or white wine vinegar until completely combined and no clumps remain. Add to the mushrooms and cook until thickened. Stir in the creamer and almond milk and cook until thickened. Add in the green beans and gently stir until the green beans are completely and evenly coated in the sauce. Transfer to the prepared casserole dish.
In a small bowl, combine the almond meal or breadcrumbs and nutritional yeast or cheese. Sprinkle over the green beans.
Bake in the oven at 450 for about 30 minutes or until hot and golden. Broil for 1 minute so the topping becomes all crispy and wonderful. Devour.
7.8.1.2
311
https://www.foodiefiasco.com/healthy-green-bean-casserole/
Nutrition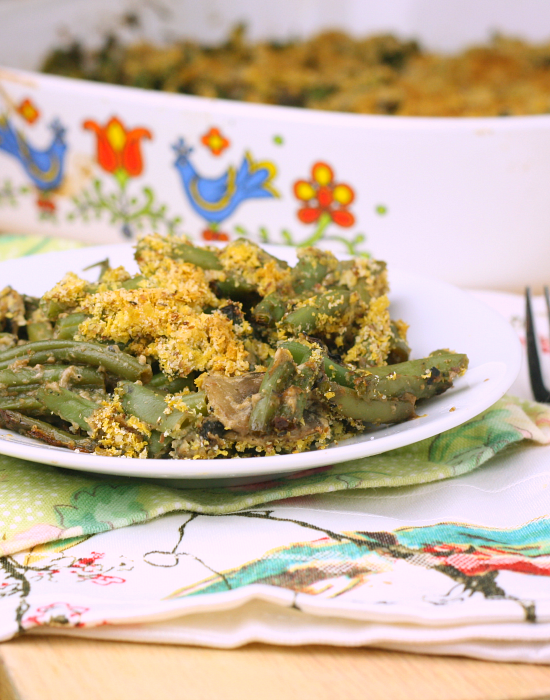 Doing anything fun for the holidays?
Other than having a fun party with me, of course.