Sometimes, you just need a good brownie in your life.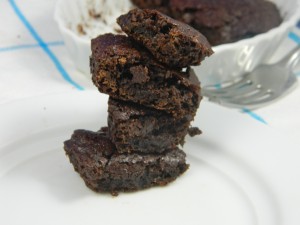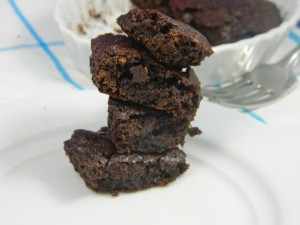 You knew he was a jerk. You knew he didn't deserve you.
That didn't make it hurt any less.
So as you were on the phone with me while crying on the kitchen floor, an idea occurred to me.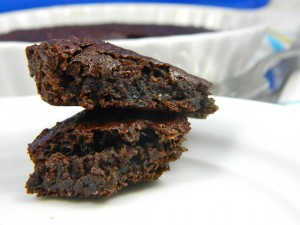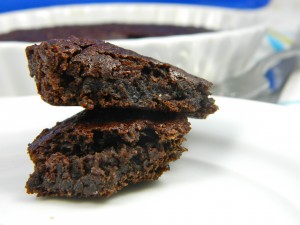 I asked you if you liked my original single serving recipe for donuts.
You reply with an enthusiastic yes, but also point out that I couldn't be asking  worse and more random question in this difficult time.
I tell you I have an idea. (Hint: It's delicious.)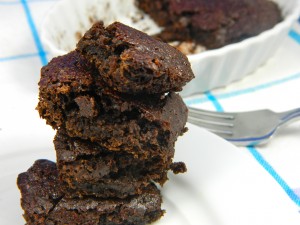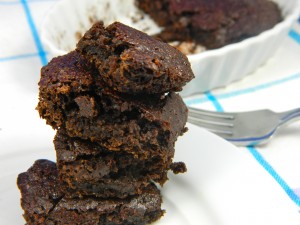 We both know how badly you want to make a tray of brownies and inhale the whole thing, but really, how could you will all this healthy living junk I've been shoving down your throat.
So I sprint (yes, sprint) to my computer, pull up my original brownie recipe, and begin to scale it down.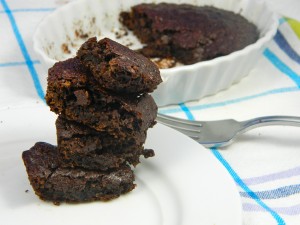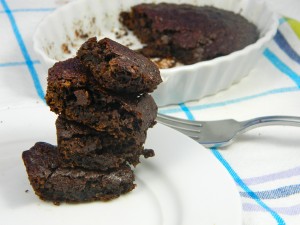 One I have quartered it to the perfect size for the occasion (nobody wants tiny portion sizes), I dictate the recipe to you.
You, skeptical, but in need of brownies, throw everything together in 2 minutes flat, toss it in the oven, and wait.
Let's just say when your ex called begging for you to take him back, you had to say you were already swept off your feet by another.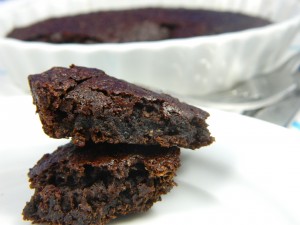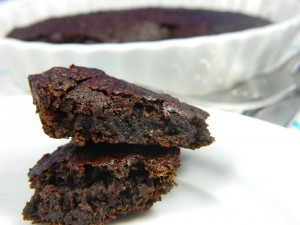 There's a new tall, dark, and handsome in your life now.
"All for One" SIngle Serving Brownie (Vegan, Soy free, Low-Calorie)
ONLY 170 CALORIES?!?!?!? WHAT?!?!? LOOK AT ALL YOU GET TO EAT!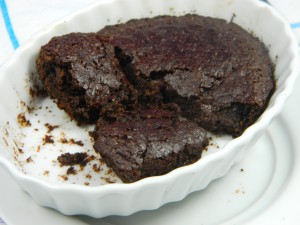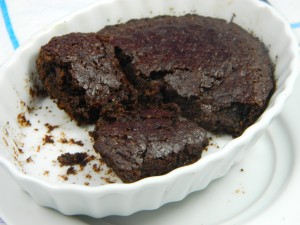 Ingredients
3T sugar
1T white whole wheat flour
1T cocoa powder (regular, or alkali are both fine)
1/4t baking powder
1/8t salt
1T applesauce
3/4t egg replacer mixed with 1T water
1/4t vanilla
1t unsweetened vanilla almond milk (or whatever milk you have in hand)
Directions
Preheat oven to 350F. (I'm working on a microwave version.)
Mix sugar, flour, cocoa powder, baking powder, and salt in a small dish. I used a mug. Add in applesauce, egg replacer mixture, vanilla, and almond milk and stir until combined. Don't worry if the batter is really thick!
Pour (or spread) the batter into your baking dish of choice and bake in the oven at 350F for 18-25 minutes.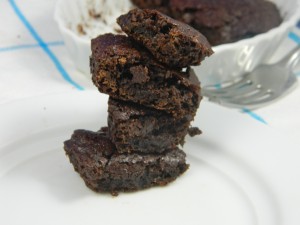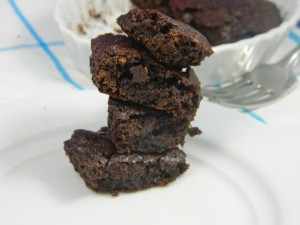 Crying over a man?
So overrated.
Enjoy!
-Kelly M.
P.S. The giveaway winner is…Tara of XC Foodie! Congrats, my dear! Just email me with your address at [email protected], and we'll get you your stuff!
Thanks to everyone who entered!