Revenge is wrong.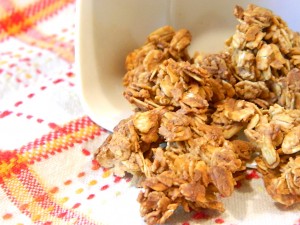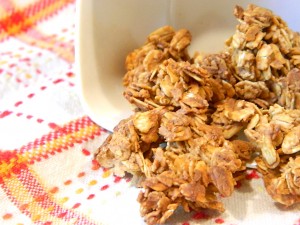 Revenge is wrong, rude, sometimes illegal, and immature.
And I am (usually) none of those things.
I applied to be a LOVE Grown Blogger, and why wouldn't I get my heart set on it? Their granola is amazing and it would be a dream come true to be in the ranks with those amazing other bloggers.
So naturally I didn't get it.
I wasn't mad about it, though. disappointed? Sure.
But I'm fine not having a sponsorship deal with them now. This opportunity may come around again, and if not, there are other companies out there. I can let it go for now.
There is one thing I won't let go.
As much as I would like to say I totally forgive LOVE, I am not perfect. There is just one thing that just doesn't sit well with me.
I can't let the company that rejected me have the best granola out there anymore. Just in this respect, I needed to have the last laugh.
So I got cooking.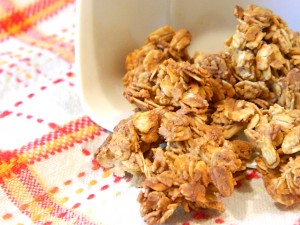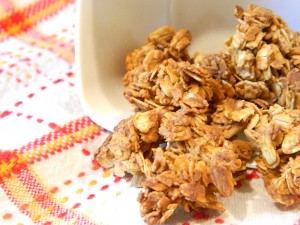 And I have so much leftover granola from the trials that I can pretend it's a LOVE stash.
Only better.
I didn't get the deal. That's okay.
But I now have the greatest granola out there. I win.
Immature?
Maybe.
Do I care?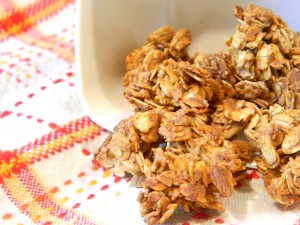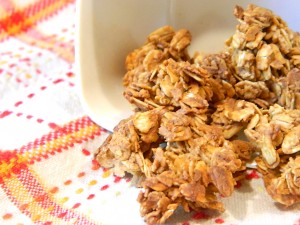 Nope.
So Take That LOVE! Peanut Butter Granola (Vegan, Gluten Free, Soy Free, Low Calorie, Amazingly Delicious)
So what? I'm competitive. But we're all okay with that because now we have this amazing granola. Bake longer if you want it super crunchy, or a bit shorter if you want it softer. Customizability (what do you mean that's not a word, Spellcheck?)? LOVE doesn't do that.
Adapted from the Amazing Averie
1/3c. brown sugar
1/3c. almond milk
1/4c. peanut butter or other nut butter of choice (You can use Better N Peanut Butter for a lower cal option)
3c. rolled oats (use gluten-free if you so desire)
1/2-1t cinnamon, depending on you tastes
Pre-heat over to 375F.
Put brown sugar, almond milk, and peanut butter in a pan over medium low heat until melted. Off heat, stir in oats. On a foil or parchment lined baking sheet, spread out the oat mixture. If you want big clumps, leave in big clumps. If you don't, make sure you spread everything out nice and apart.
Bake for 15-25 minutes, depending on how crunchy you want it.
Try to let it cool before you burn your tongue on it. At least try?
I didn't.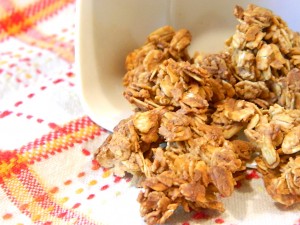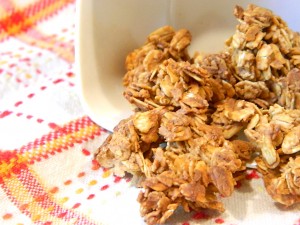 Totally worth it.
Enjoy!
-Kelly M.