Sorry about the post that was up for a few hours. Please forgive me. It was a little scheduling oversight, and I'll have to be more cautious next time. Thank you so much for your patience!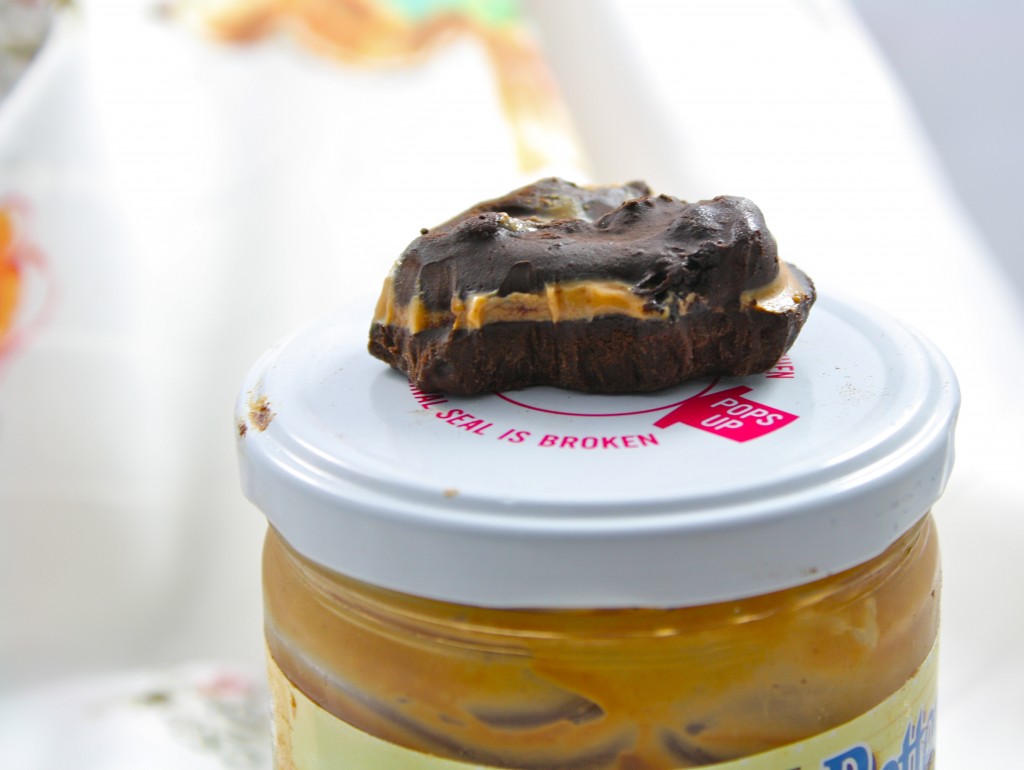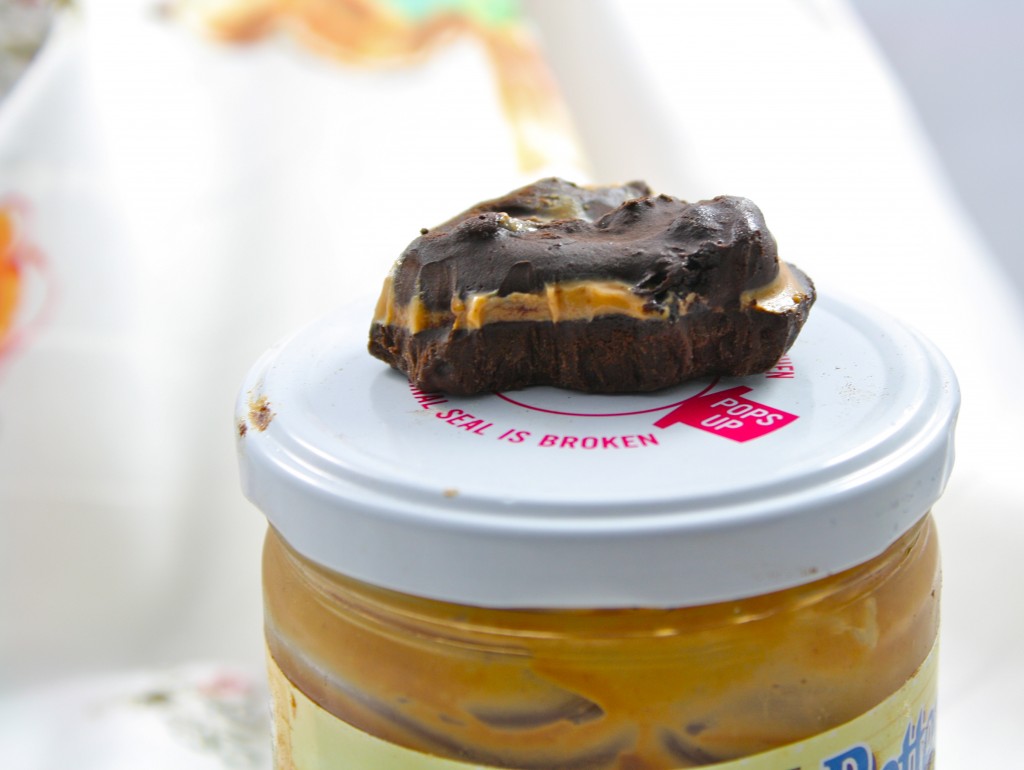 So once upon a time, there was a little girl.
This little loved all things chocolate and peanut butter. She had excellent taste. She was so dedicated that she erected a monument to Reese's in her bedroom.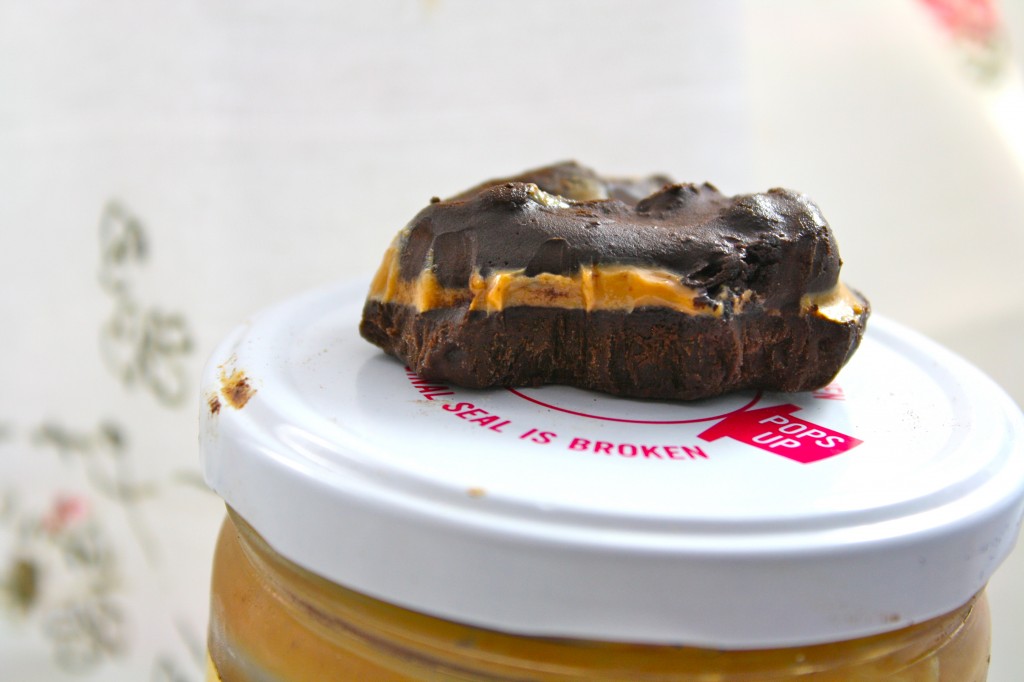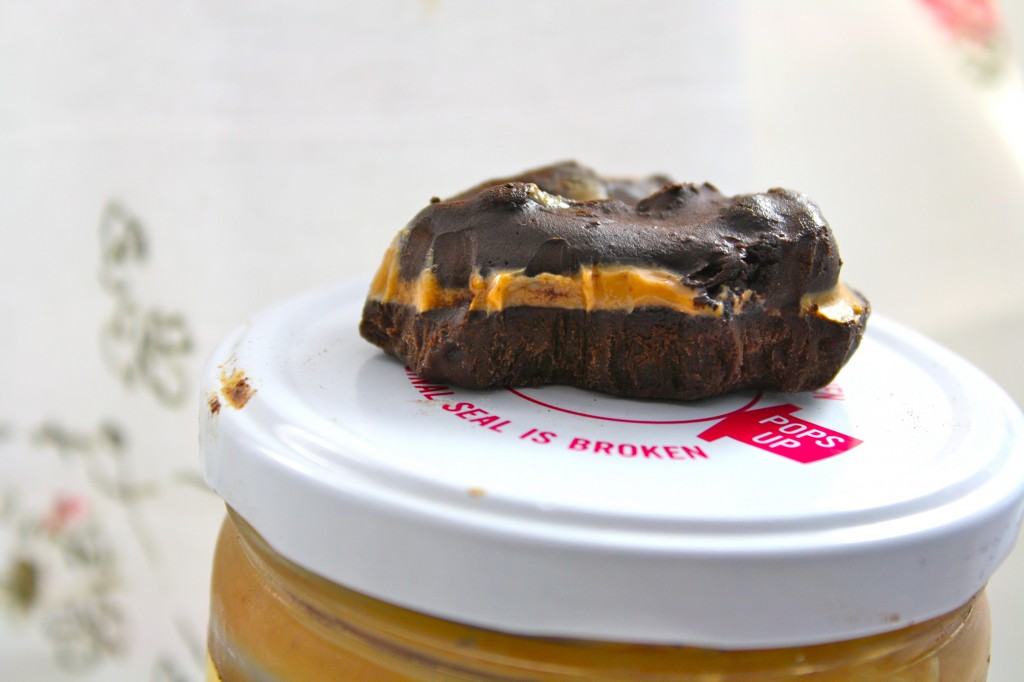 Wise little girl, she was. She clearly had her priorities straight.
So come Spring, she anxiously awaited the morning of the search for the colorful eggs the Easter Bunny left behind.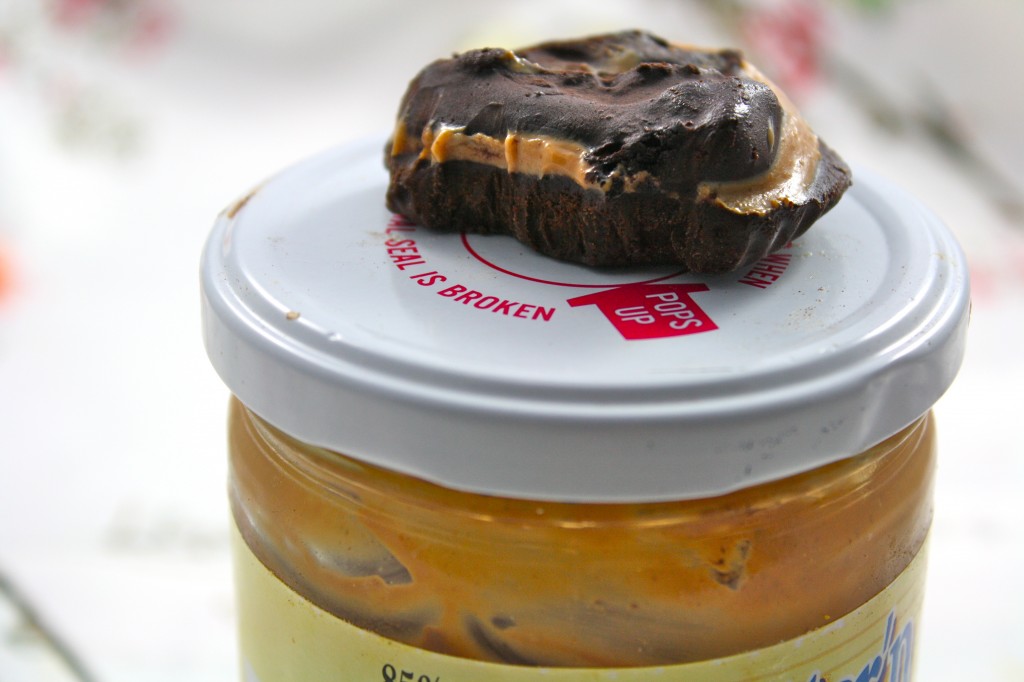 The real prize is inside, she thought. Reese's peanut butter eggs.
Peanut buttery chocolate goodness shaped in the spirit of the season? What more could one want from life?
The girl has fond memories of sitting on the living room floor on Easter morning, cracking open plastic eggs and eating her weight in Reese's.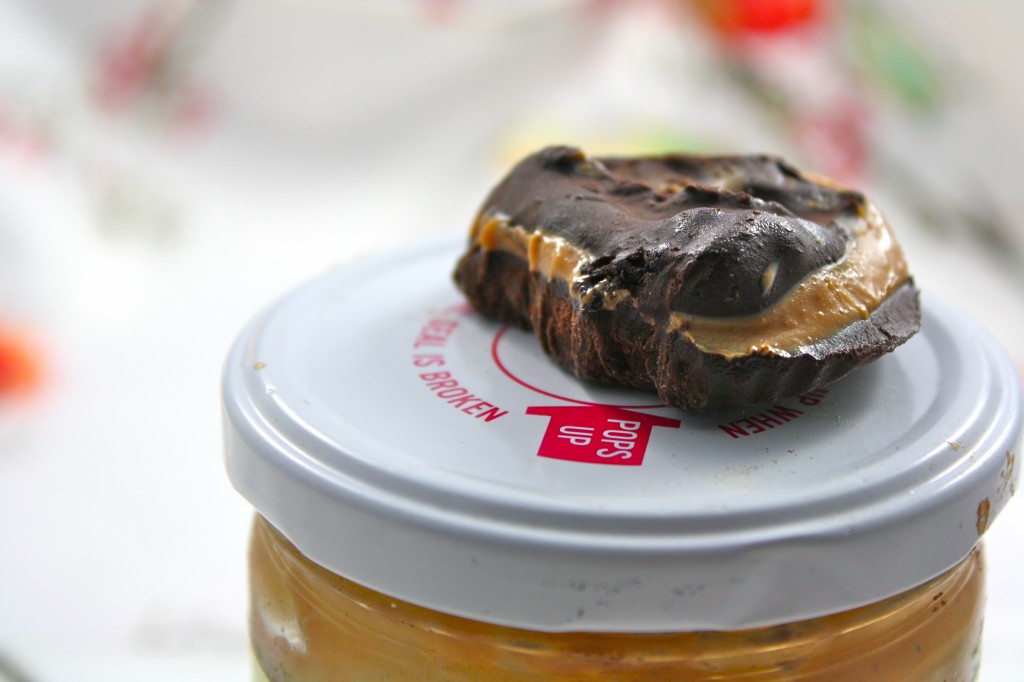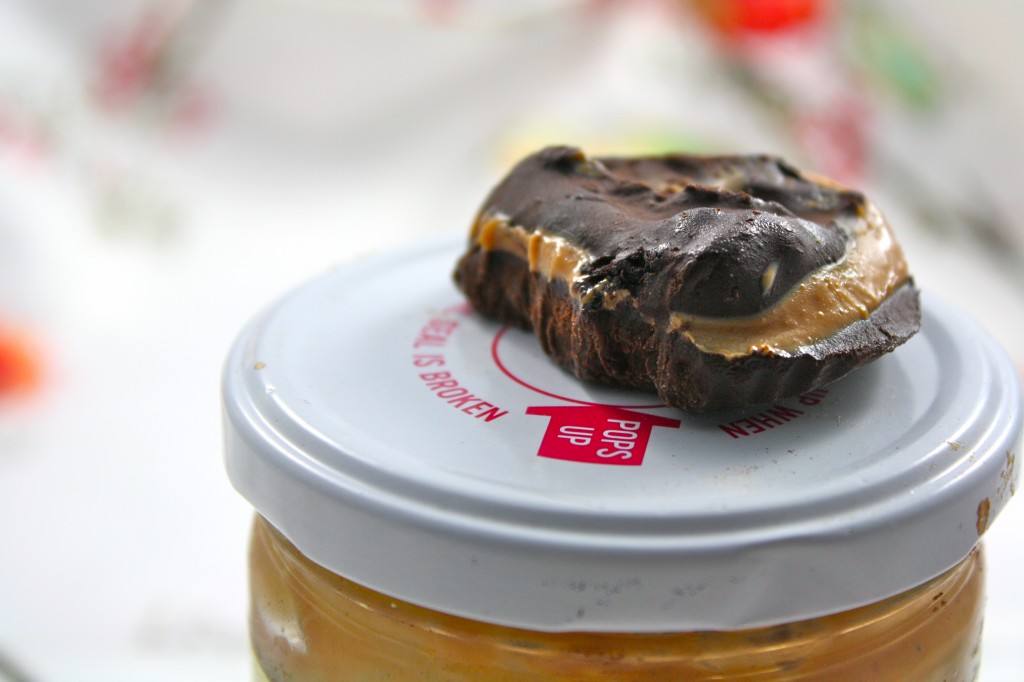 Fast forward to last year. The little girl wasn't so little anymore. She had just come off of a rapid weight loss, and was still very calorie conscious. Her beloved Reese's were replaced with sugar-free gum. Easter was most certainly fun, but didn't seem quite complete.
I hope you've enjoyed this little journey, because now we're back to the present. That little girl now has a food blog, and is surrounded by you amazing and inspirational people.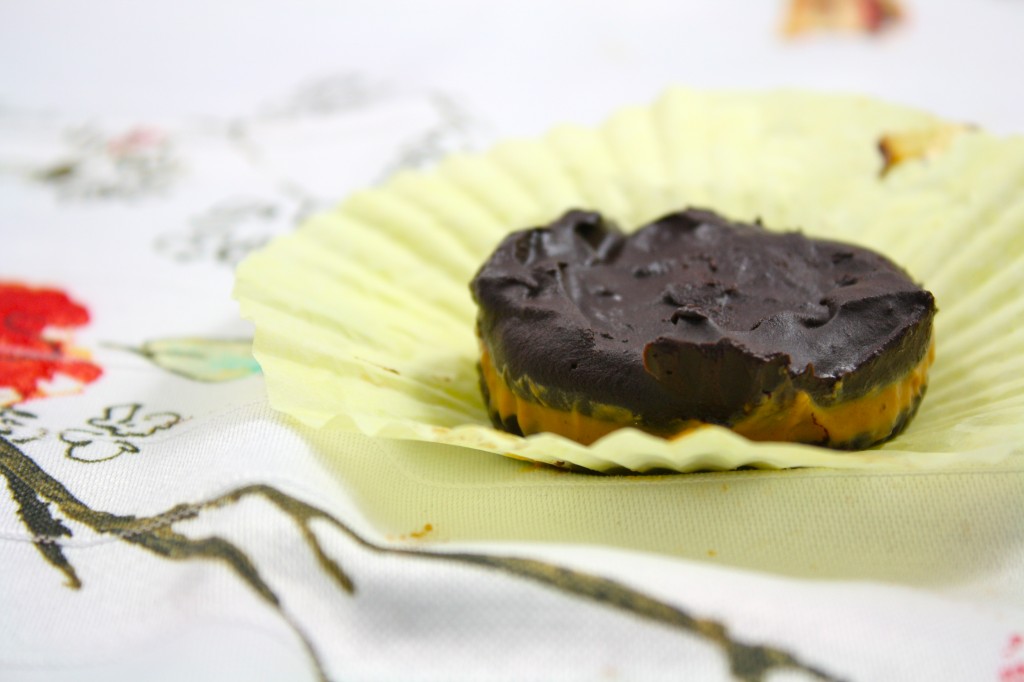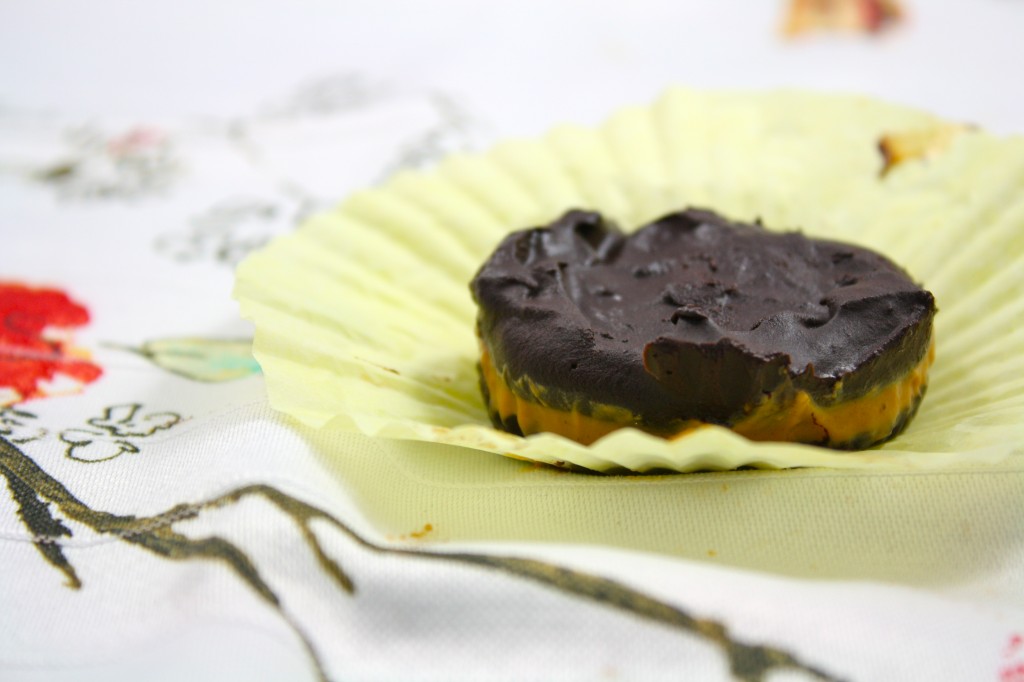 Because she is so inspired by her wonderful blog friends, she pulled out the big guns.
Yes, all big guns are made of chocolate. Doesn't everyone know that?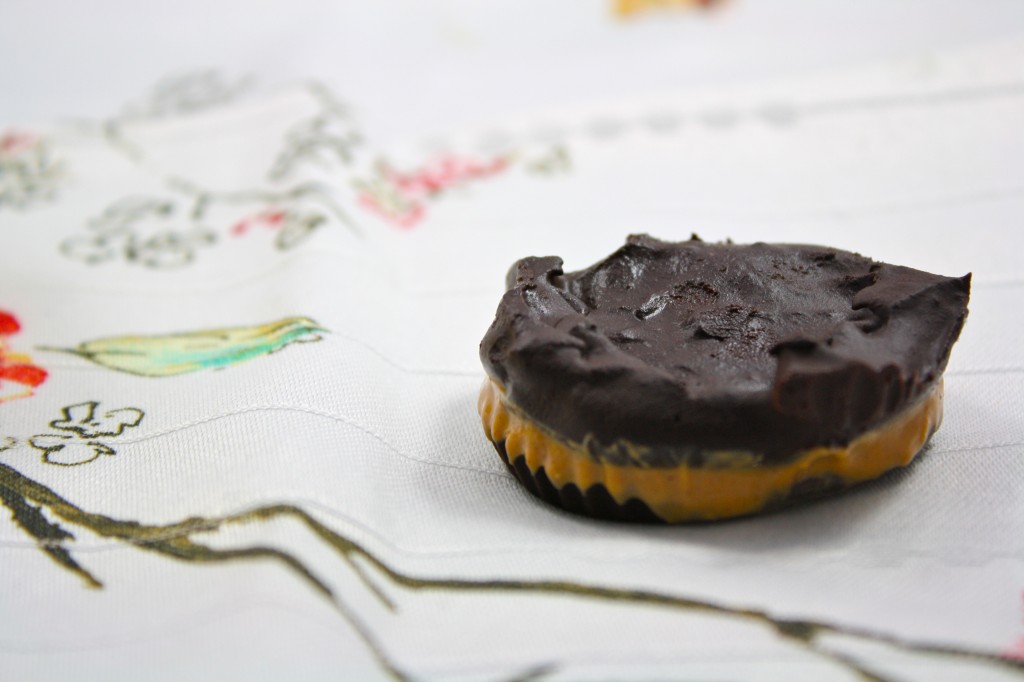 Healthy homemade Reese's? How did I do?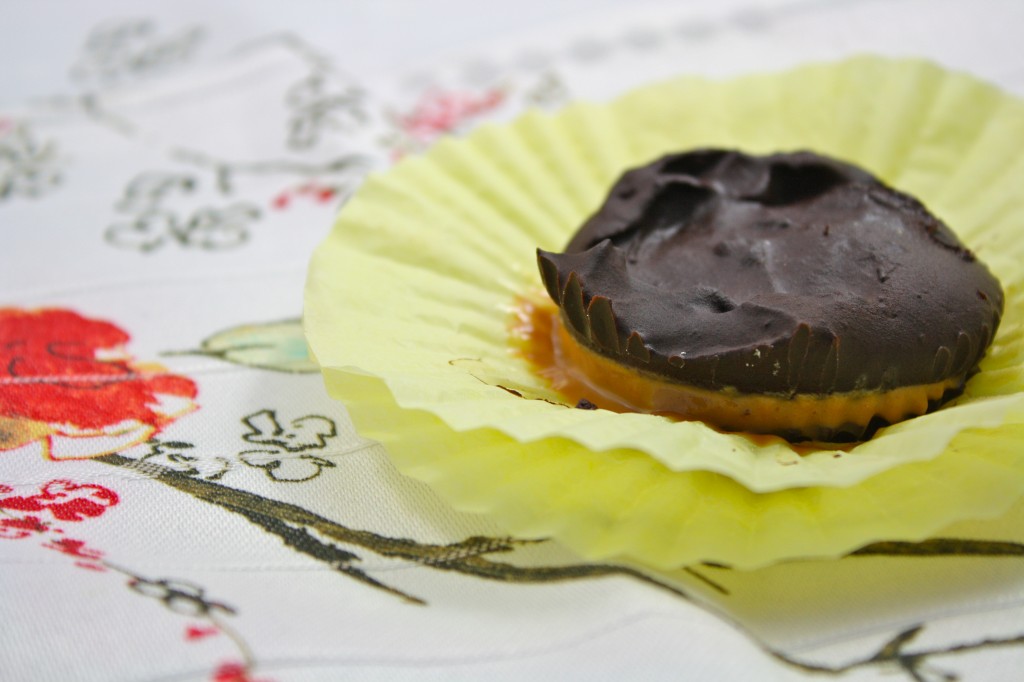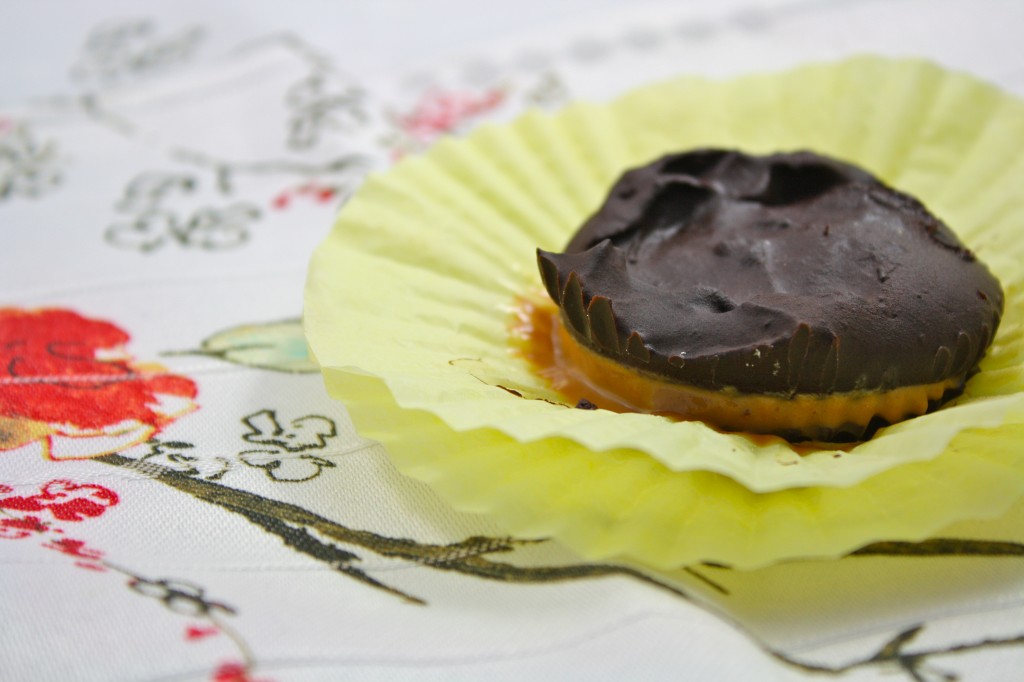 Well…I think it's safe to say Easter will be complete for everyone this year.
Homemade Reese's Peanut Butter Cups
Somebody was too impatient to let the peanut butter layer freeze totally, so it made the pictures are messy. Ideally, they'll look pretty authentic.
Adapted from my chocolate recipe
Makes about 6 peanut butter cups
Ingredients
1/2 cup carob powder (you can sub cocoa powder if you really want, but make sure you either like the taste of bitter chocolate, or are prepared to add lots of extra sweetener)
1 cup almond milk
sweetener, to taste (I used 3 packets of stevia)
2 Tablespoons peanut butter (I used Better N' Peanut Butter, for a lower fat/calorie option)
Directions
In a pot, whisk together carob powder and 1/2 cup of almond milk until combined. Bring to a boil over medium-low heat, whisking constantly. Add in remaining almond milk, a little bit at a time, whisking constantly. Continue to cook until a thick, creamy consistency is reached. Add in sweeten to taste, if desired.
In a 6 cup muffin tin lined with liners, put on tablespoon of carob mixture into each liner. Stick in the freezer for about 10-15 minutes, or until pretty thoroughly hardened. Top each one with one teaspoon of peanut butter, and flatten the peanut butter out a little. Freeze again until hardened. Top each chocolate peanut butter cup with one tablespoon of carob mixture and freeze one more time until hardened. *Note: You should keep the carob over low heat while you're waiting to use it again. If it dries out or starts to scorch on the bottom, feel free to whisk in a little more almond milk.*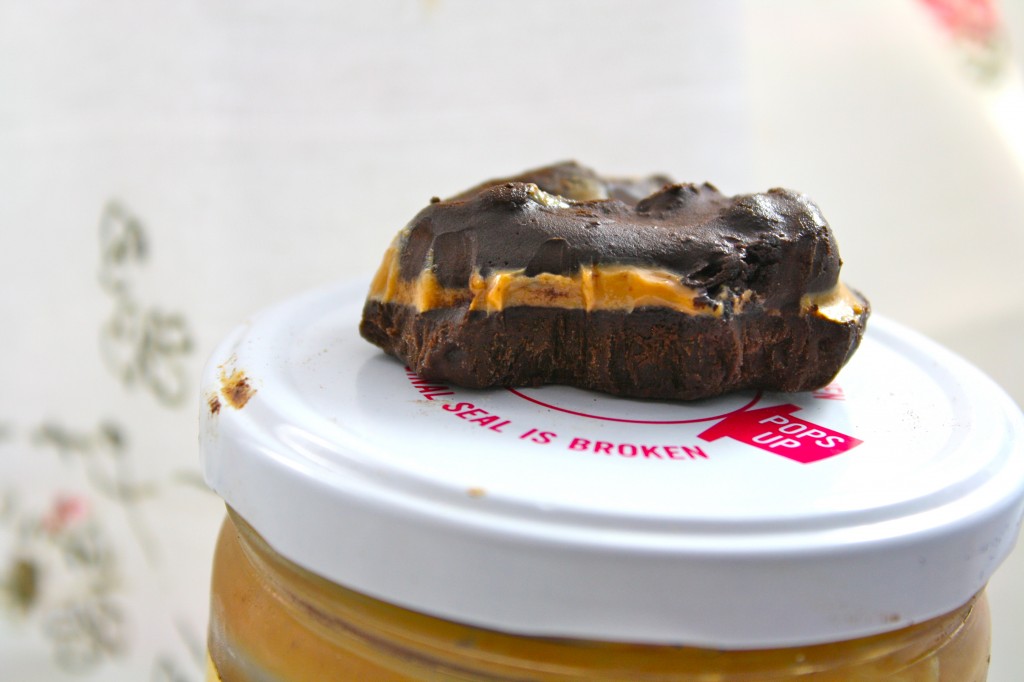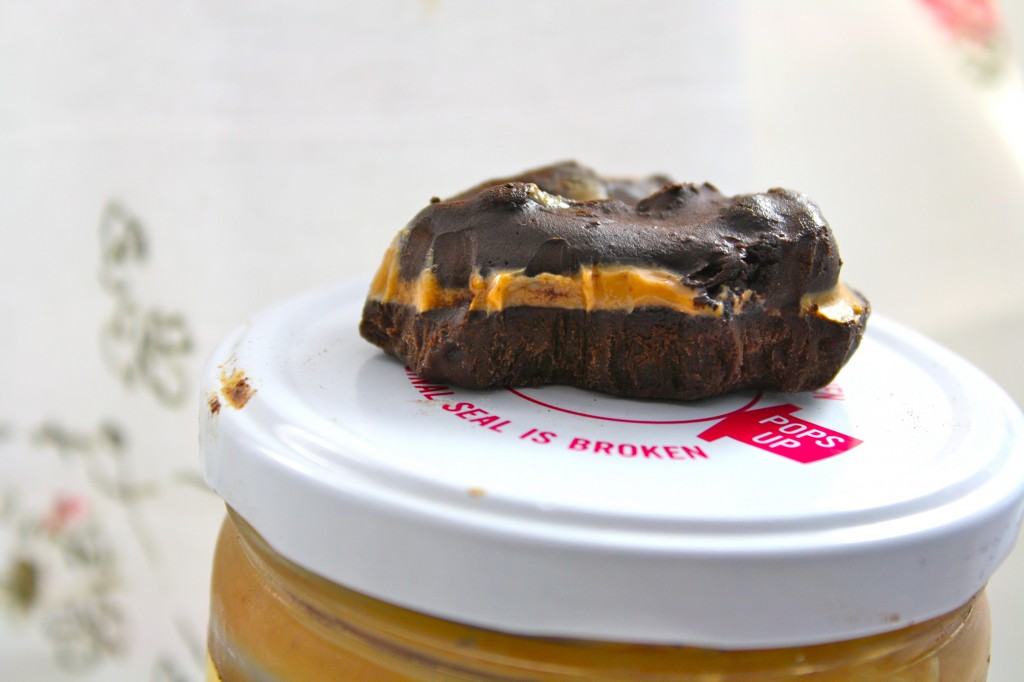 Reese's, who?
Enjoy!
-Kelly M.