"A recipe so refreshing, you will always have thyme to make it…"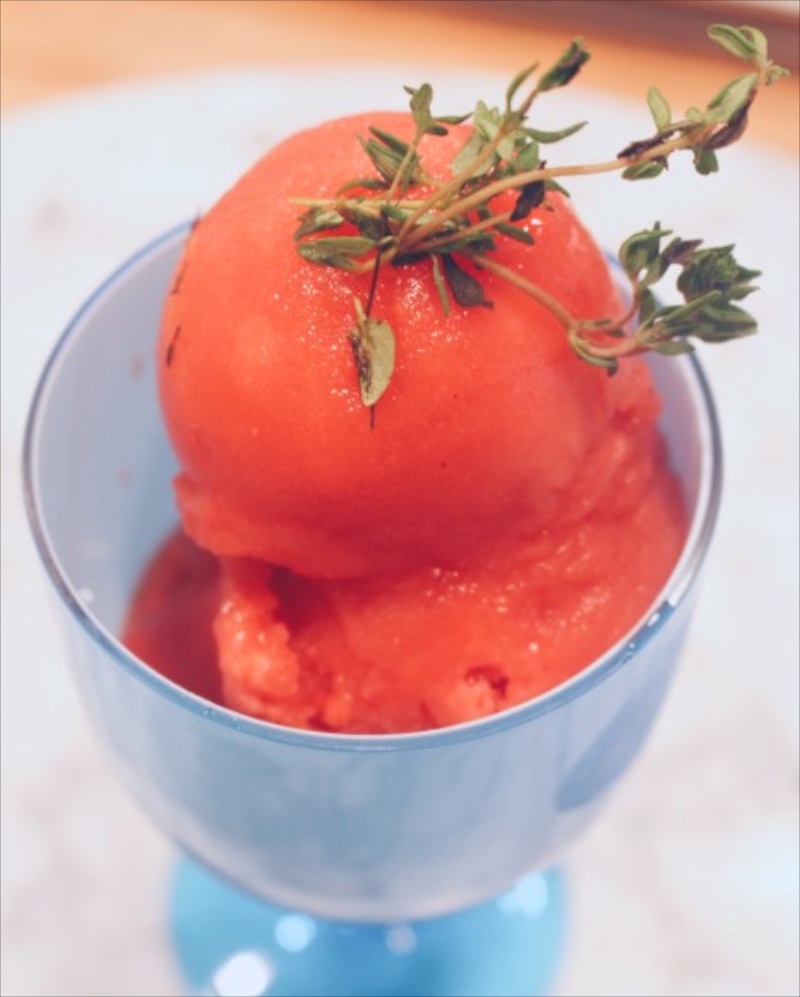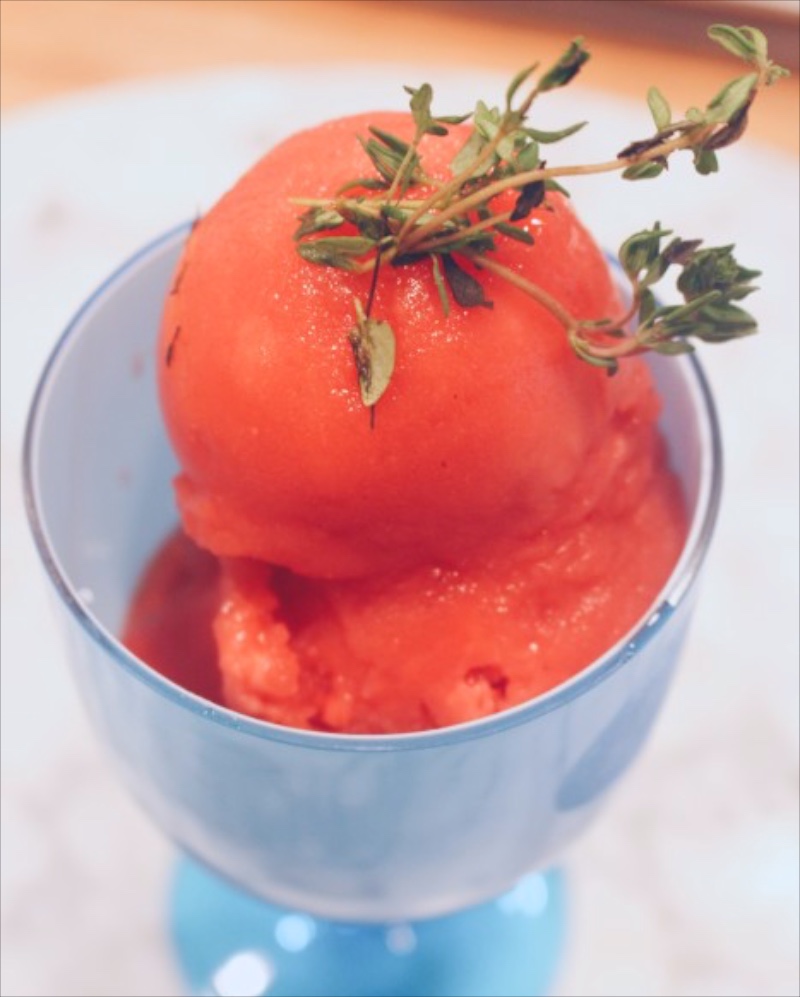 Summertime marks a Zen period for me— a time to make up for missed workouts during the school year at the yoga studio. The studio is dimly light, and citrus smelling candles line the walls to cleanse my mind while in painful positions, such as the "Toppling Tree." (Seriously, if something has the word ""toppling" in the title, it's probably a bad sign).
So while peacefully wrapping up my practice in the gratifying position of Shavasana, I find further solace in the flickering candles. But, once the word "Namaste" has been uttered and the doors close to my practice, my mind cannot help but wander to my favorite topic, food, and specifically what I am going to eat next.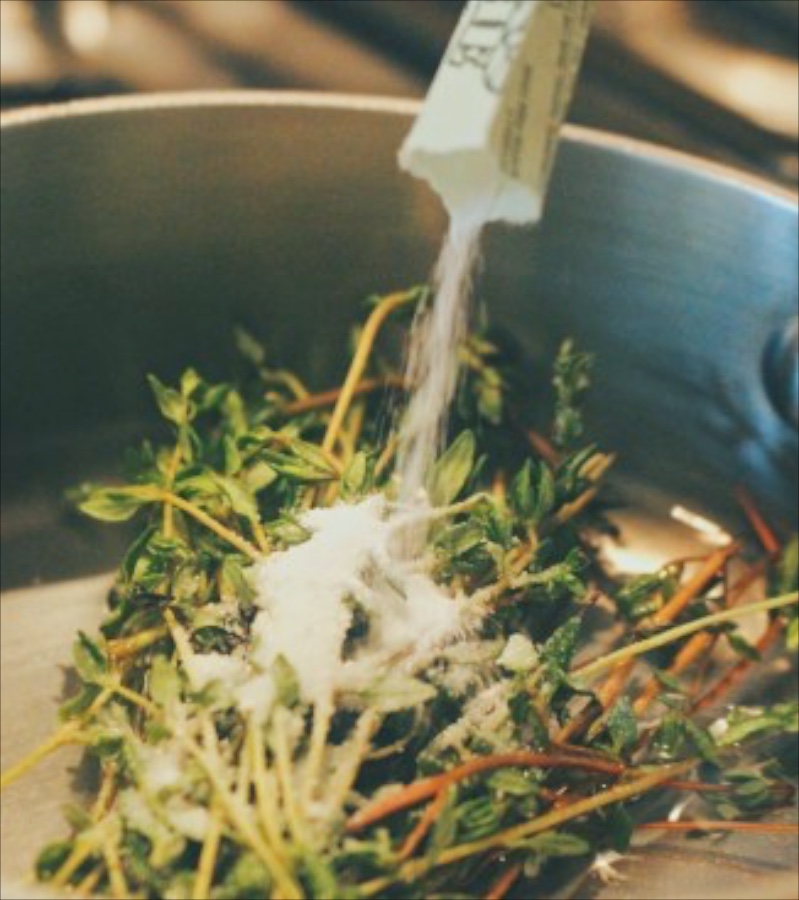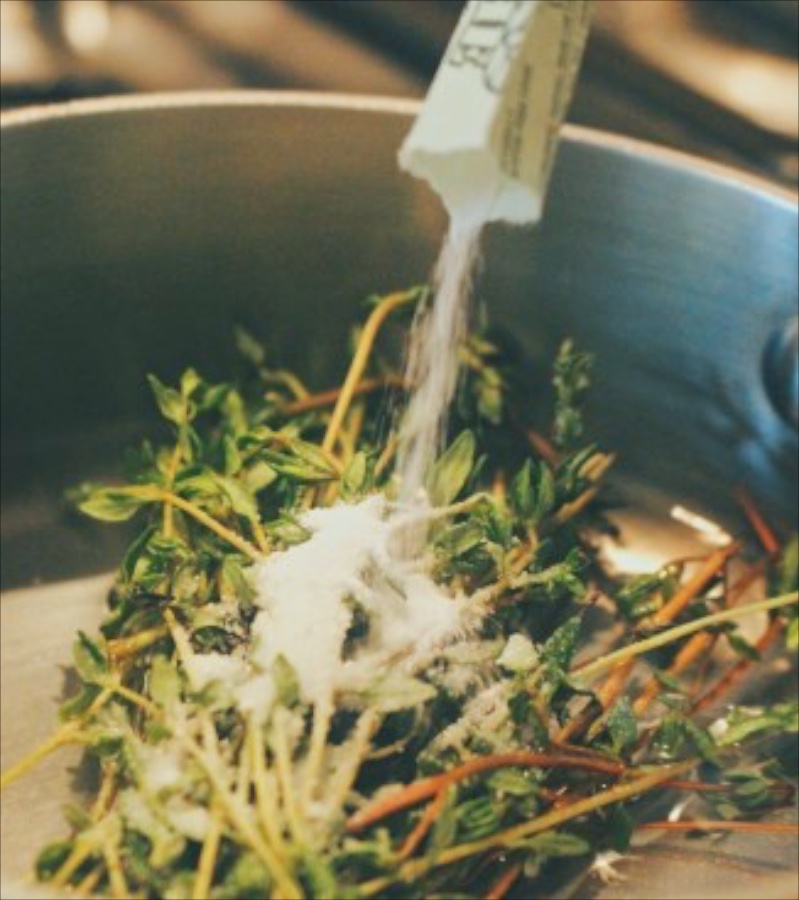 For me, after a workout, my body always tells me to eat light. With this, as well as the ever-present smells of the citrus candles, in mind, a recipe was conceived. I embarked on a mission to develop my new, healthy summertime best friend: Thyme infused Ruby Red Grapefruit Strawberry Sorbet. (Hey, that should be a candle, too!)
This BFF is super low-cal, and chock-full of Vitamin C! Eat up!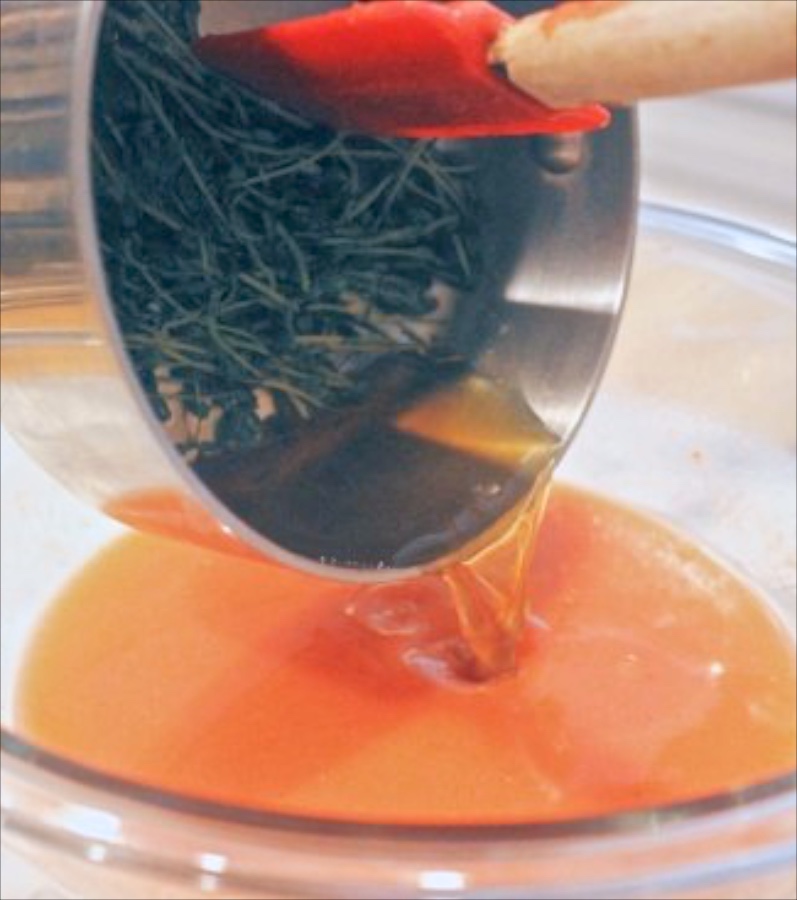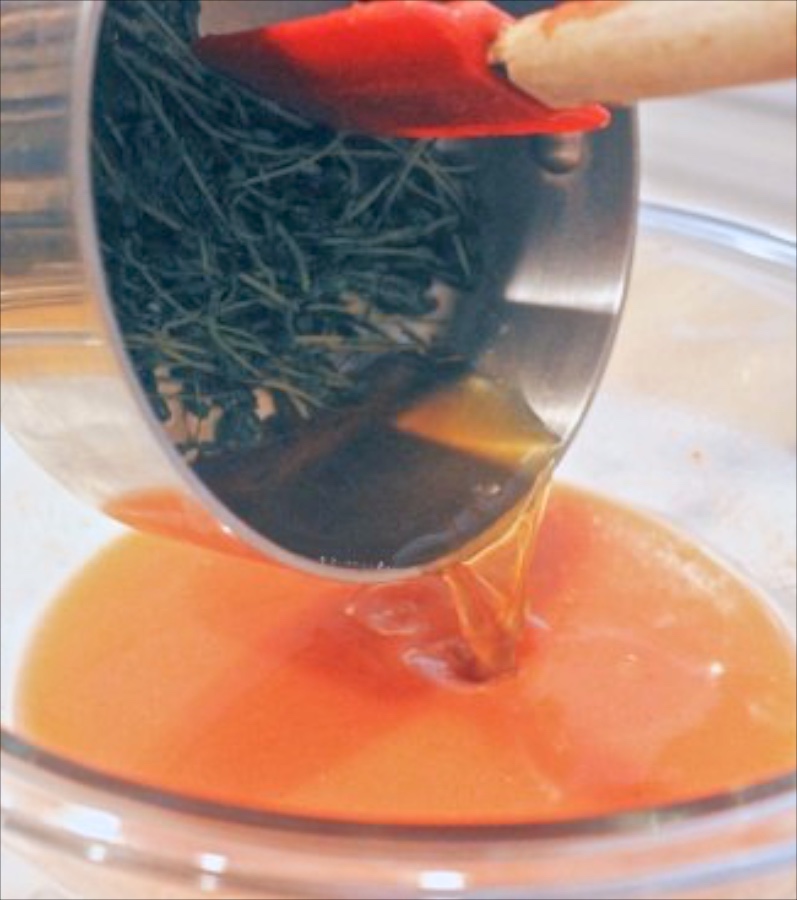 Thyme Infused Ruby Red Grapefruit Strawberry Sorbet
Yield:
4 (1/2 cup) servings
Ingredients
2 cups of freshly squeezed, pulp-free Ruby Red grapefruit juice
1 pound of strawberries, stems removed
10 packets stevia (We used Stevia in the Raw.)
1 large bunch of thyme
1 cup of water
Instructions
Puree hulled berries in a blender or food processer, such as a Vitamix.
Strain strawberry puree through a fine mesh sieve. Dispose of any remaining seeds in sieve.
Combine the strawberry puree with the grapefruit juice in a medium sized bowl.
Rinse the thyme.
Combine the Stevia, the water, and a generous bunch of thyme in a small saucepan. (Remember to reserve a few sprigs of thyme, for garnish).
Bring to a boil and allow it to simmer for about 10 minutes. Liquid should have a yellowish, greenish cast and be very fragrant.
Pour Stevia and thyme reduction (including the thyme bunch) into the bowl with the grapefruit and strawberry juice. Stir to incorporate flavors.
Cover bowl, and refrigerate overnight to allow thyme flavors to infuse.
Remove bowl from refrigerator, and strain through a fine mesh sieve, to remove stray thyme leaves.
Set up your ice cream maker according to the directions. Pour in liquid.
Turn on the machine, and let it work its magic until you reach your desired consistency. In my Cuisinart ice cream maker, it took around 20 minutes. If you want it firmer, place in a container and freeze.
Garnish the scoop with your remaining thyme and enjoy your sweet treat.
Nutrition Information
Calories:
86
Fat:
0 grams
Net Carbs:
18 grams
Protein:
1 gram