Or alternatively, a party in bread form.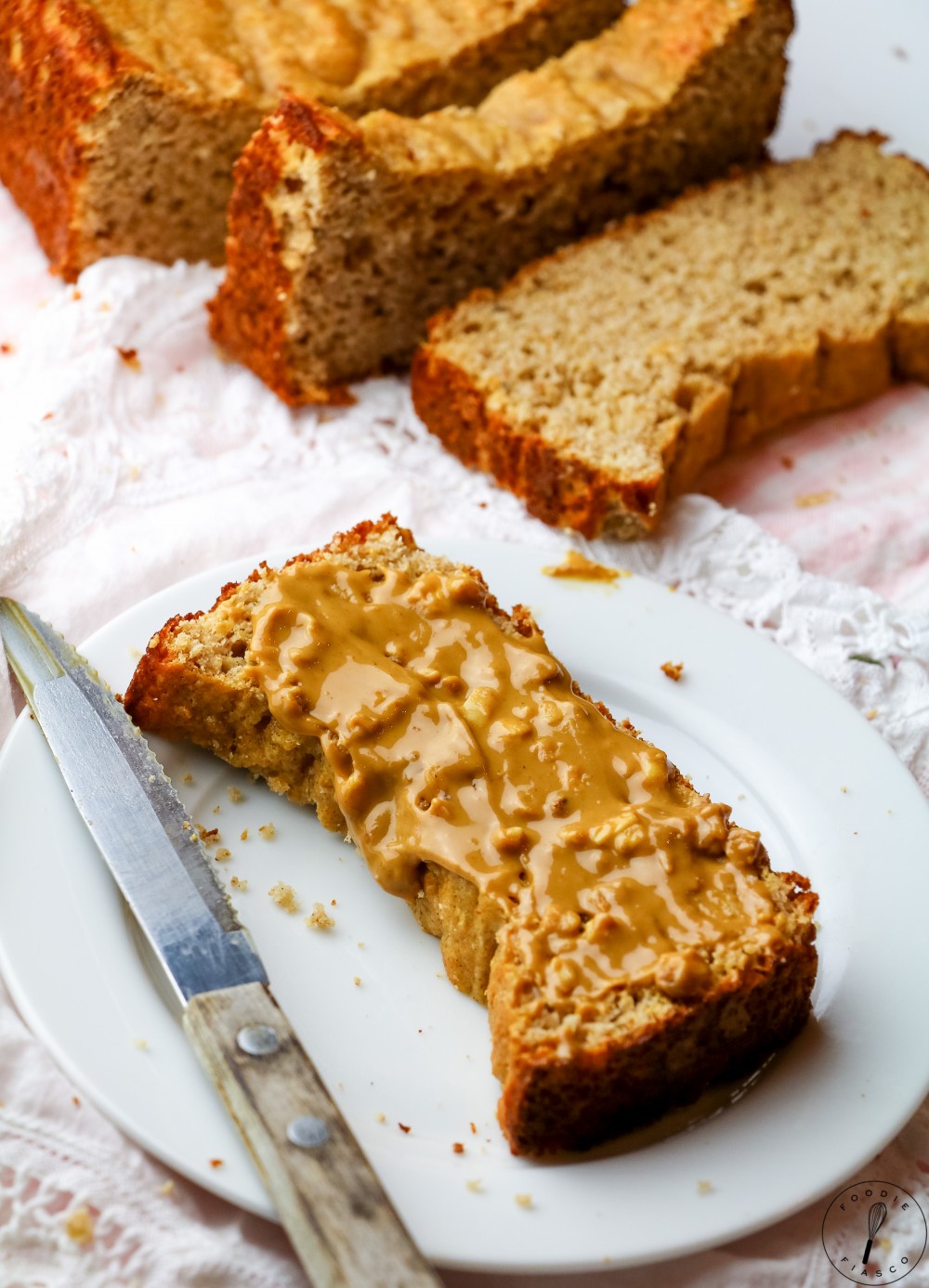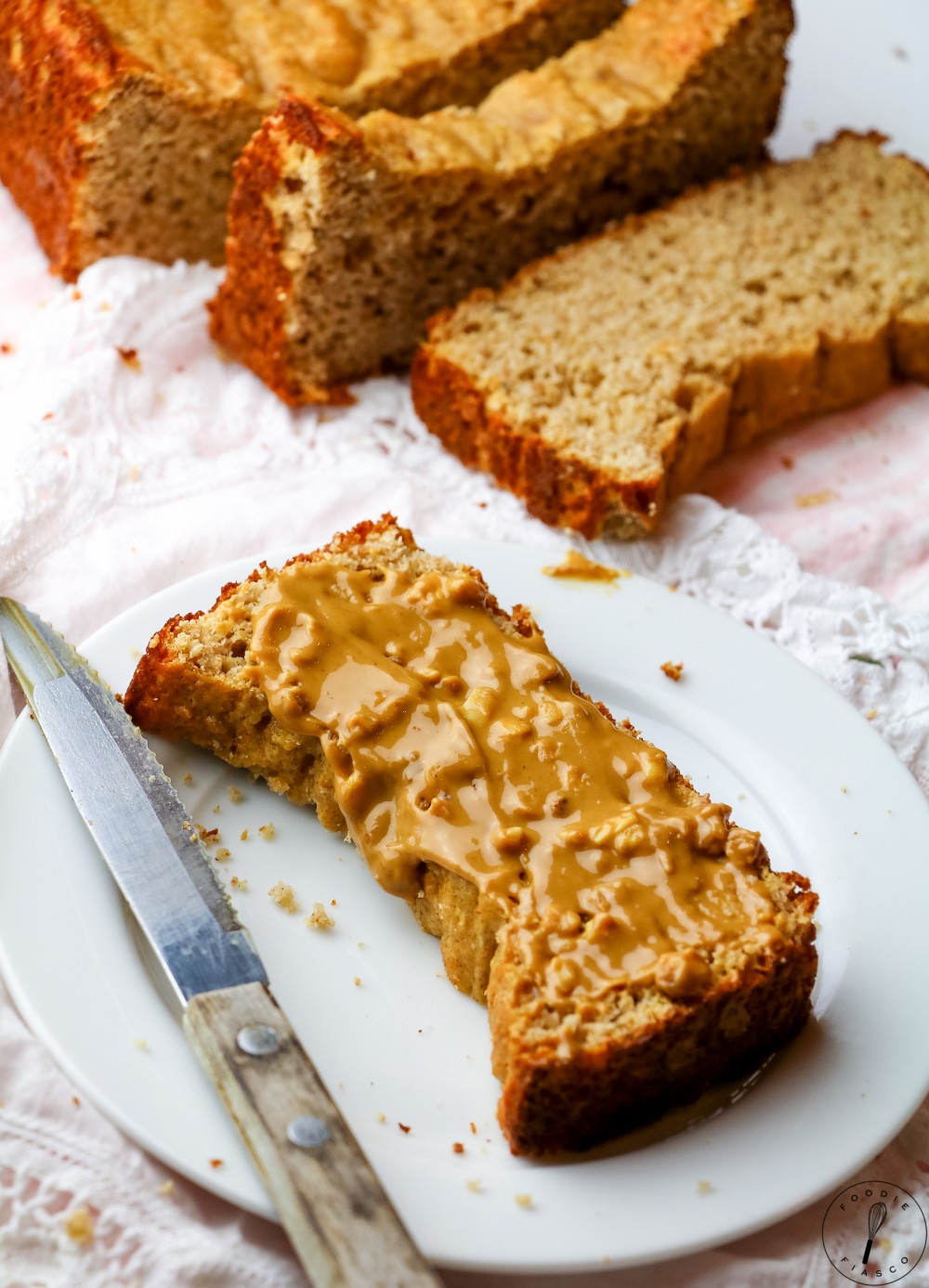 If you celebrate the holiday, happy Easter! Spring is in full swing and I know a lot of places are having a bout of particularly beautiful weather, so I wanted bring you a cheery treat to suit the season.
Banana bread feels personal. There's something very homey about it. Growing up, it seemed like there was always a bread baking aunt or a sweet-savvy neighbor or a school bake sale offering up a loaf of rich, banana-studded beauty too delicious to resist.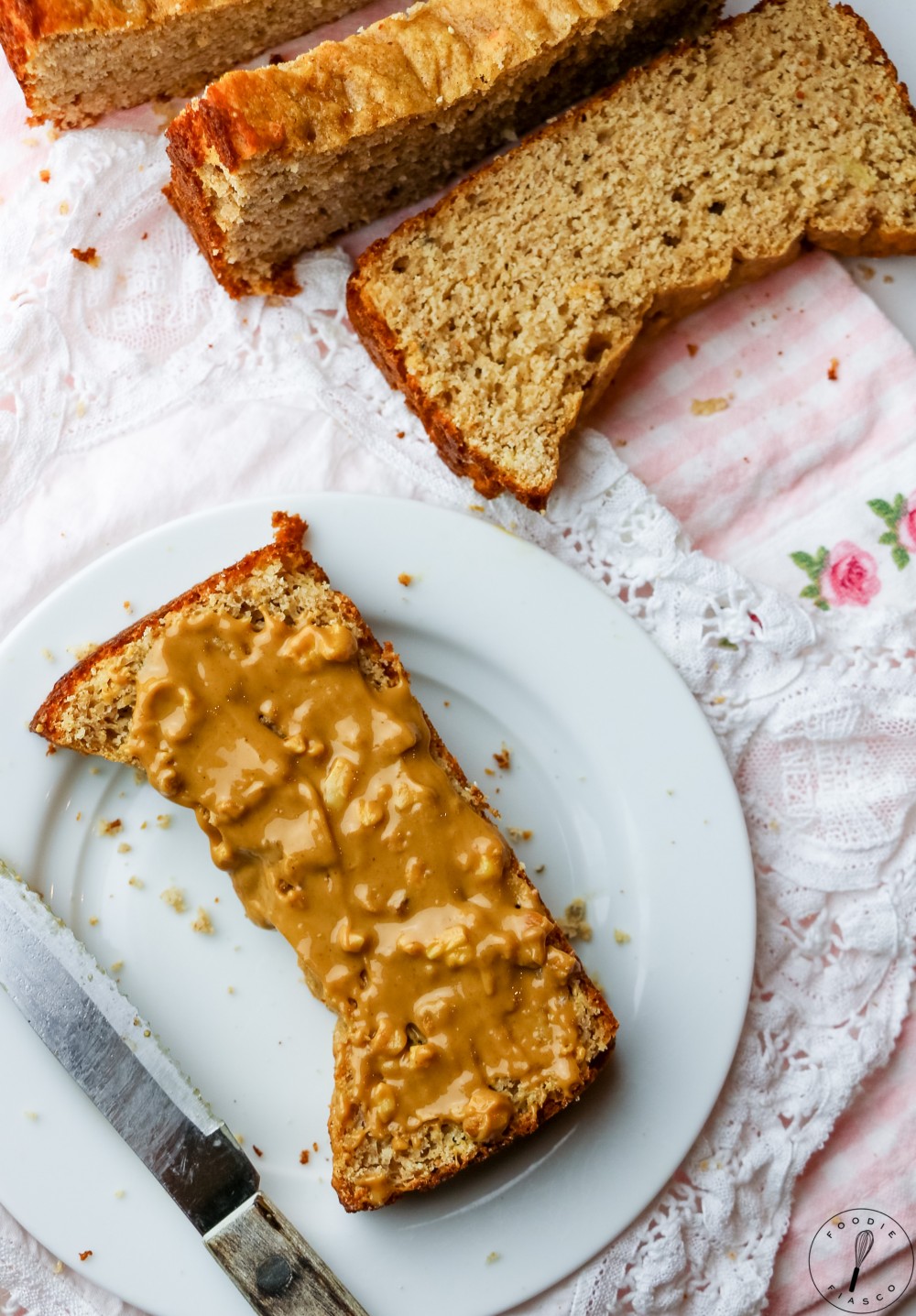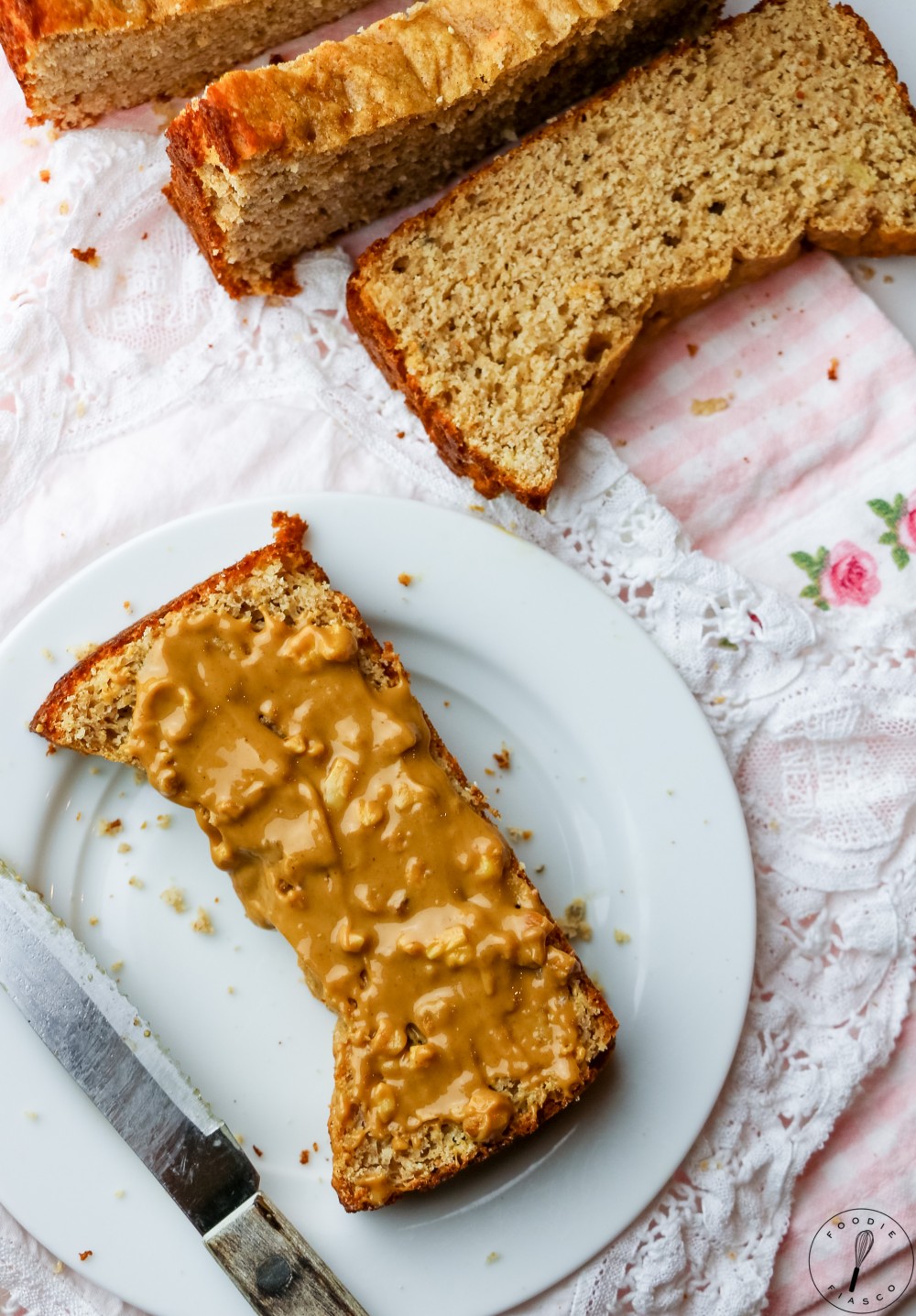 *commence dessert justification sequence of yesteryear*
It has fruit in it, right? …must be healthy.
Calories don't count on holidays. Or days that end in Y.
How about a piece in each hand for the sake of a balanced diet?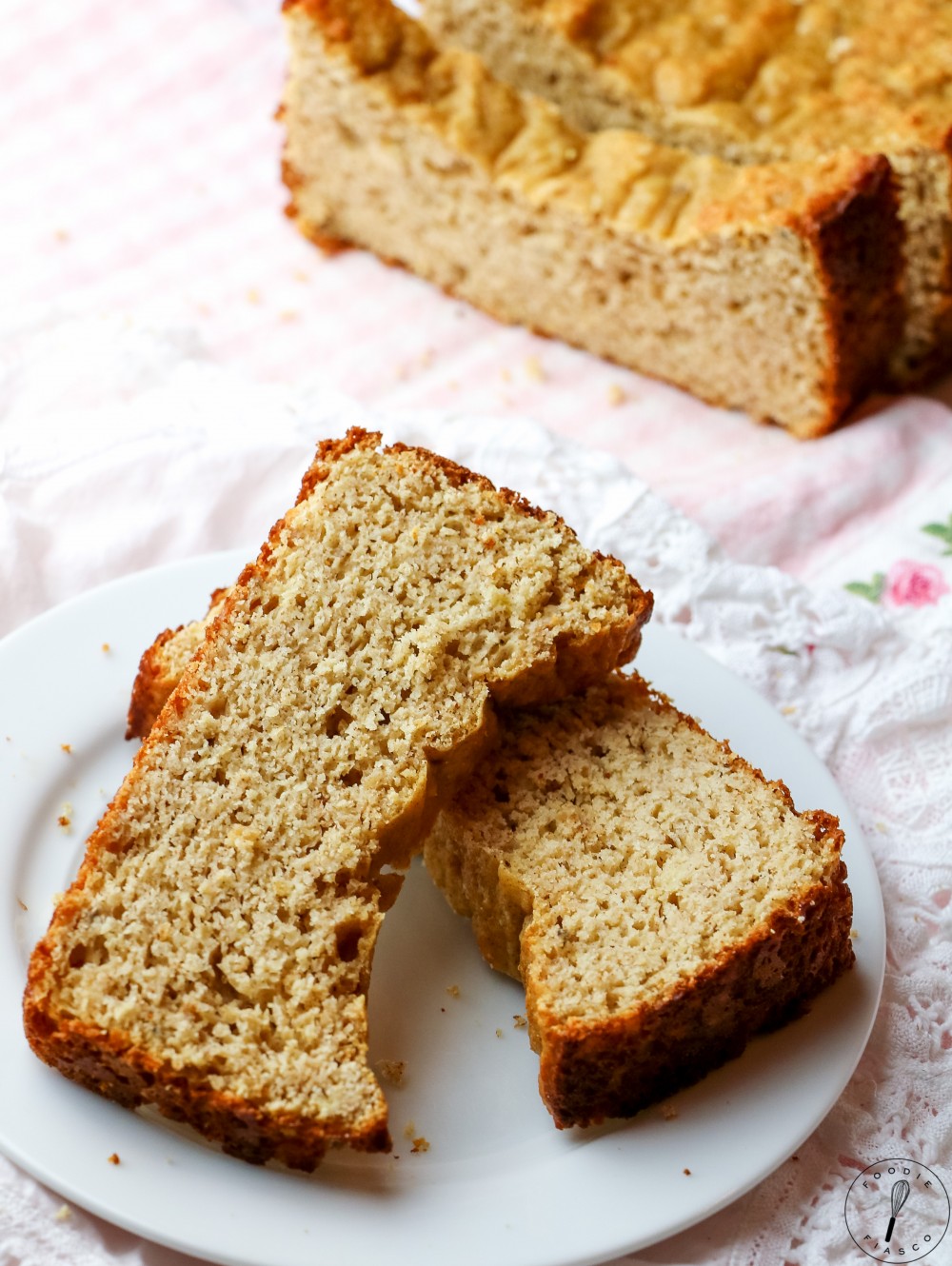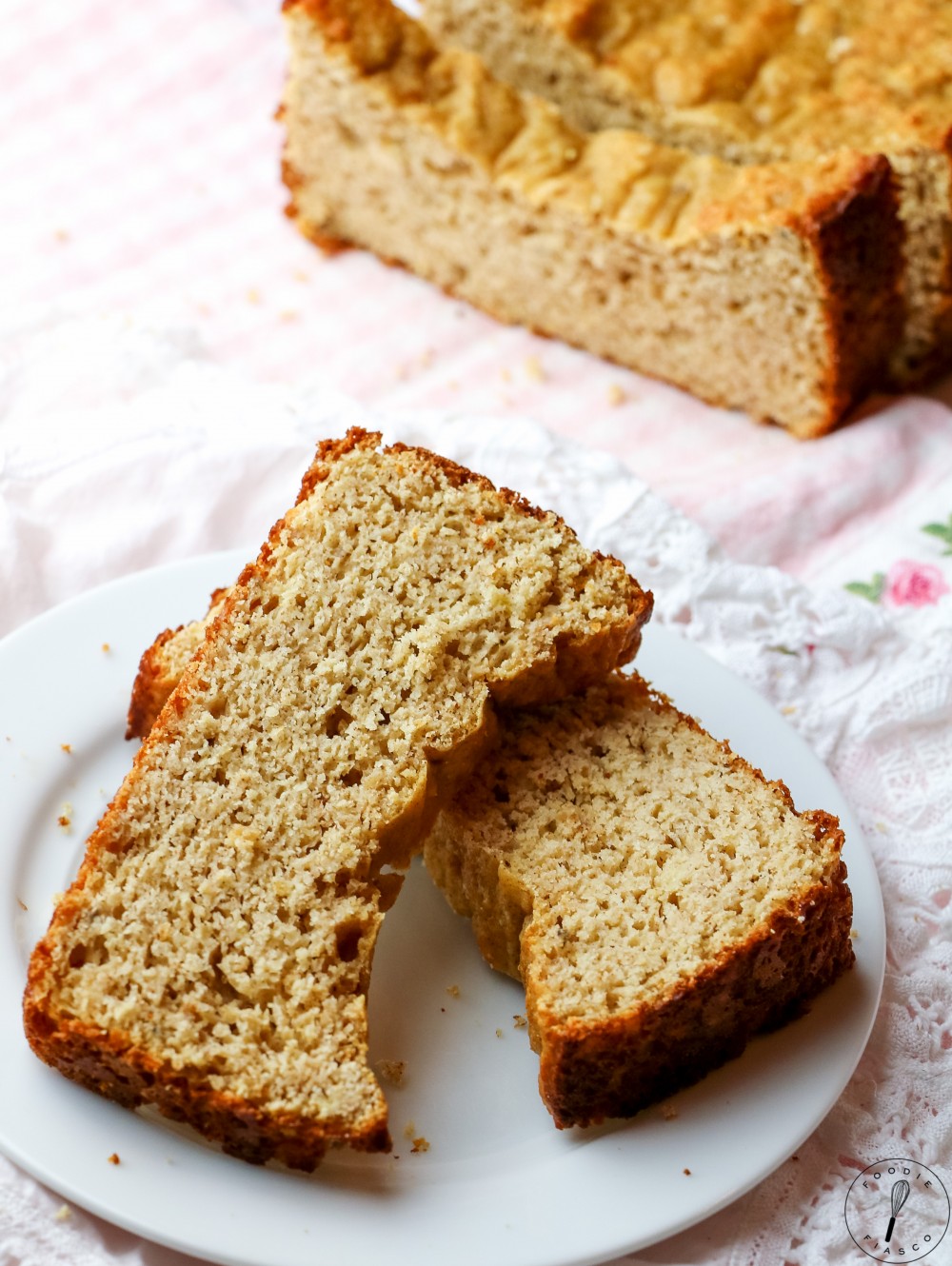 Alas, as I committed to an actually healthy lifestyle, my beloved banana bread habit fell to the wayside. Admittedly, it's been a long time since I've had banana bread, thinking that no healthy alternative could rival the spectacular taste and texture that the banana bread greats get right every time.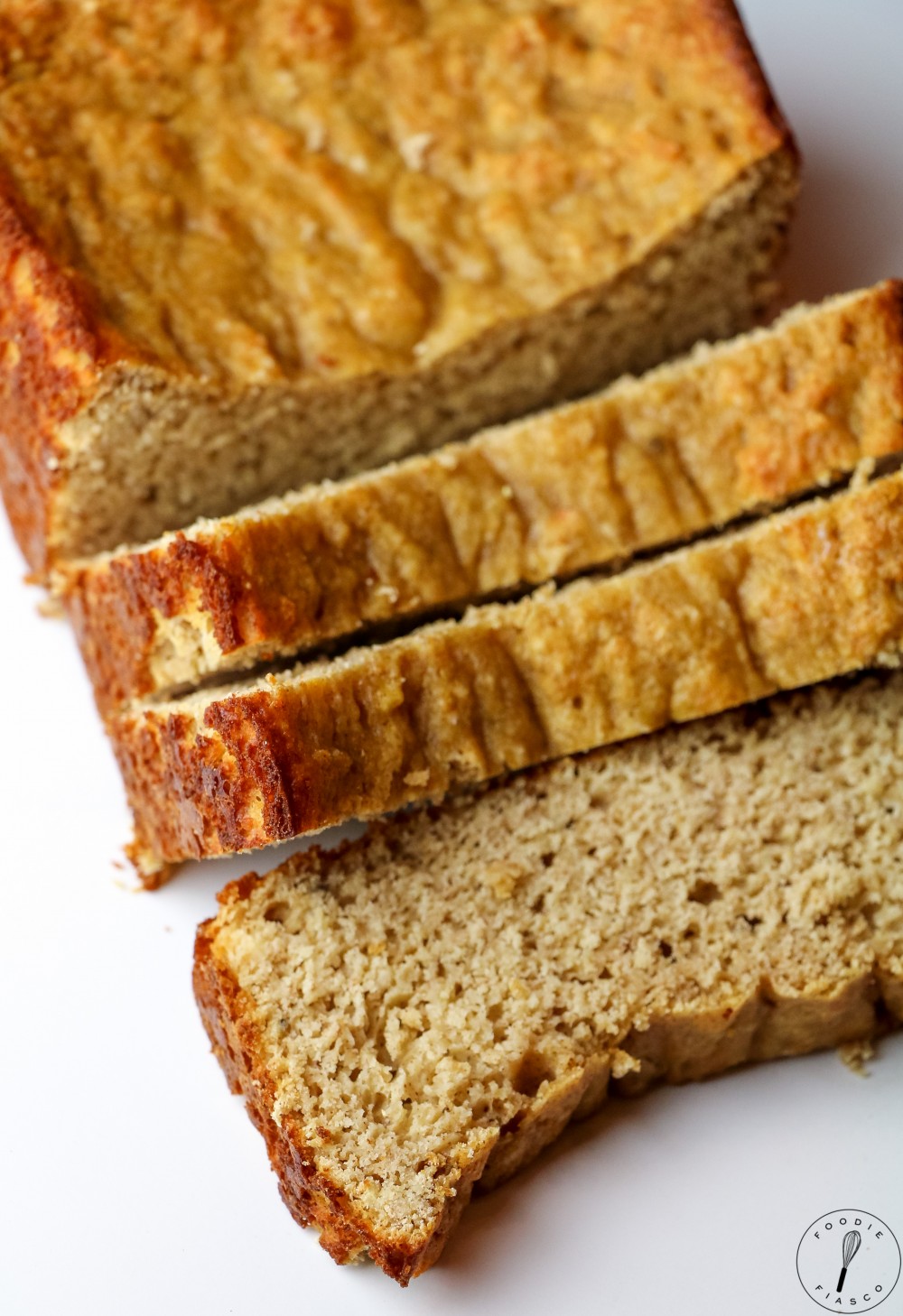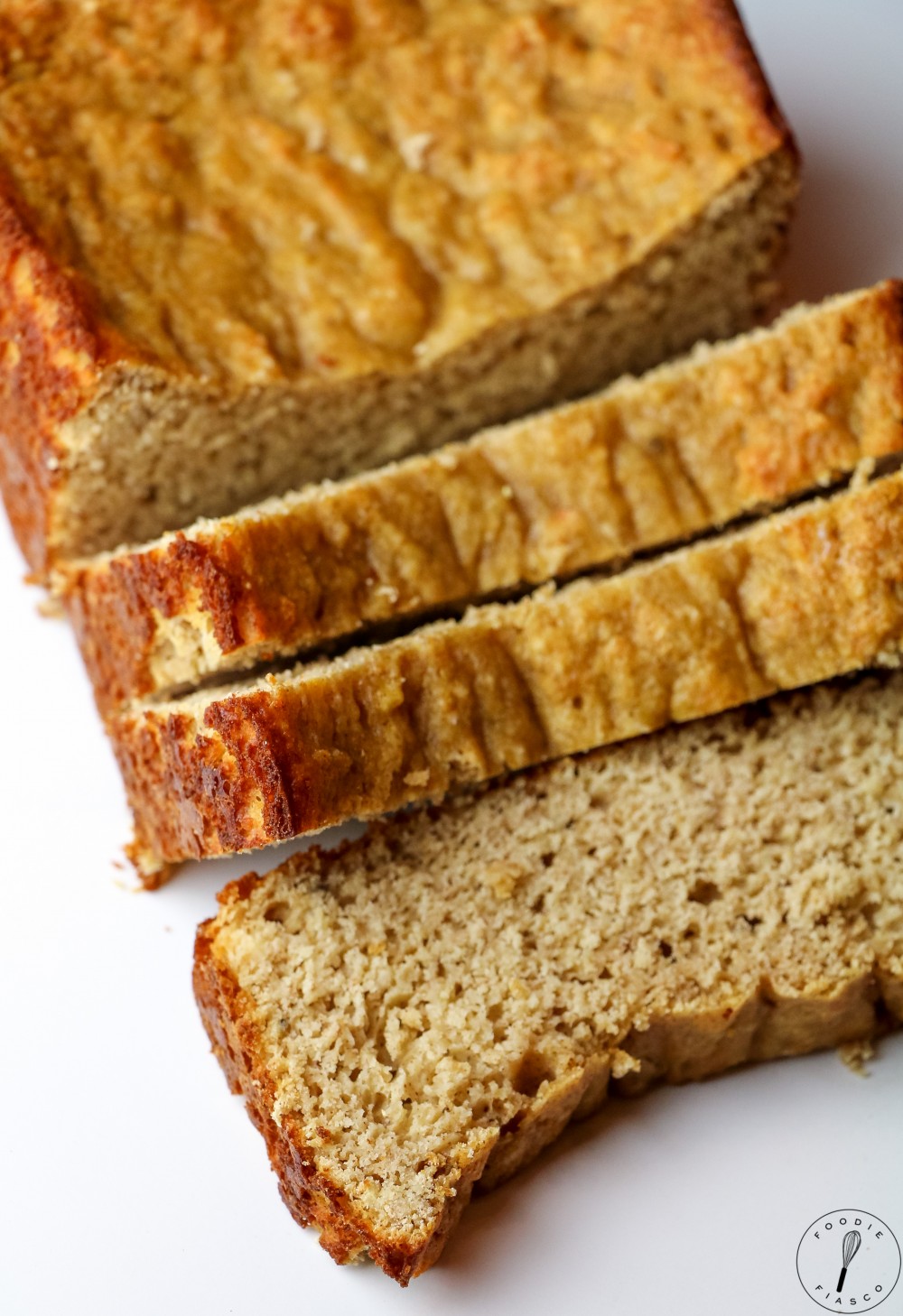 That rich, perfect bite smacking of overripe banana and love, you know?
I see it in your eyes. You know.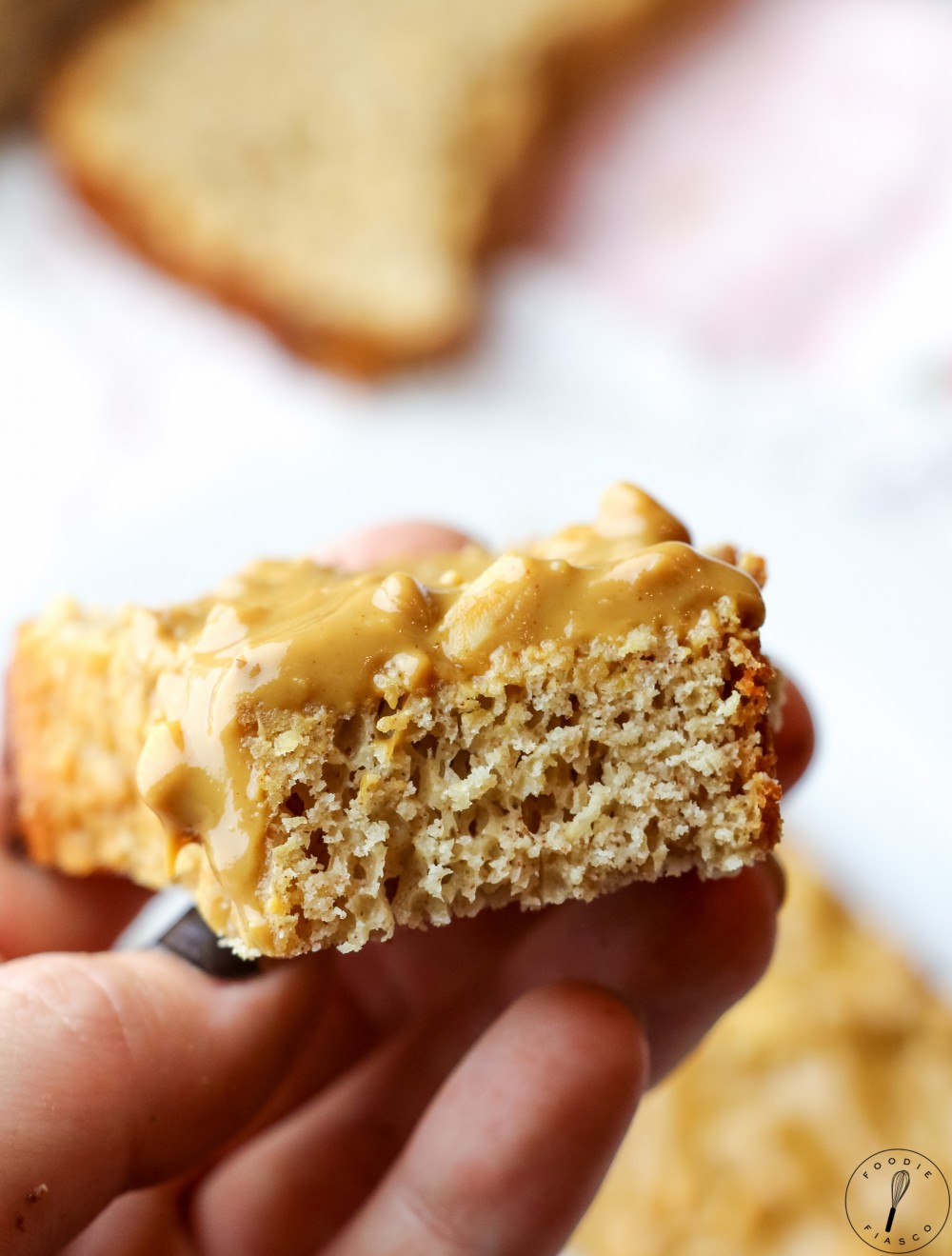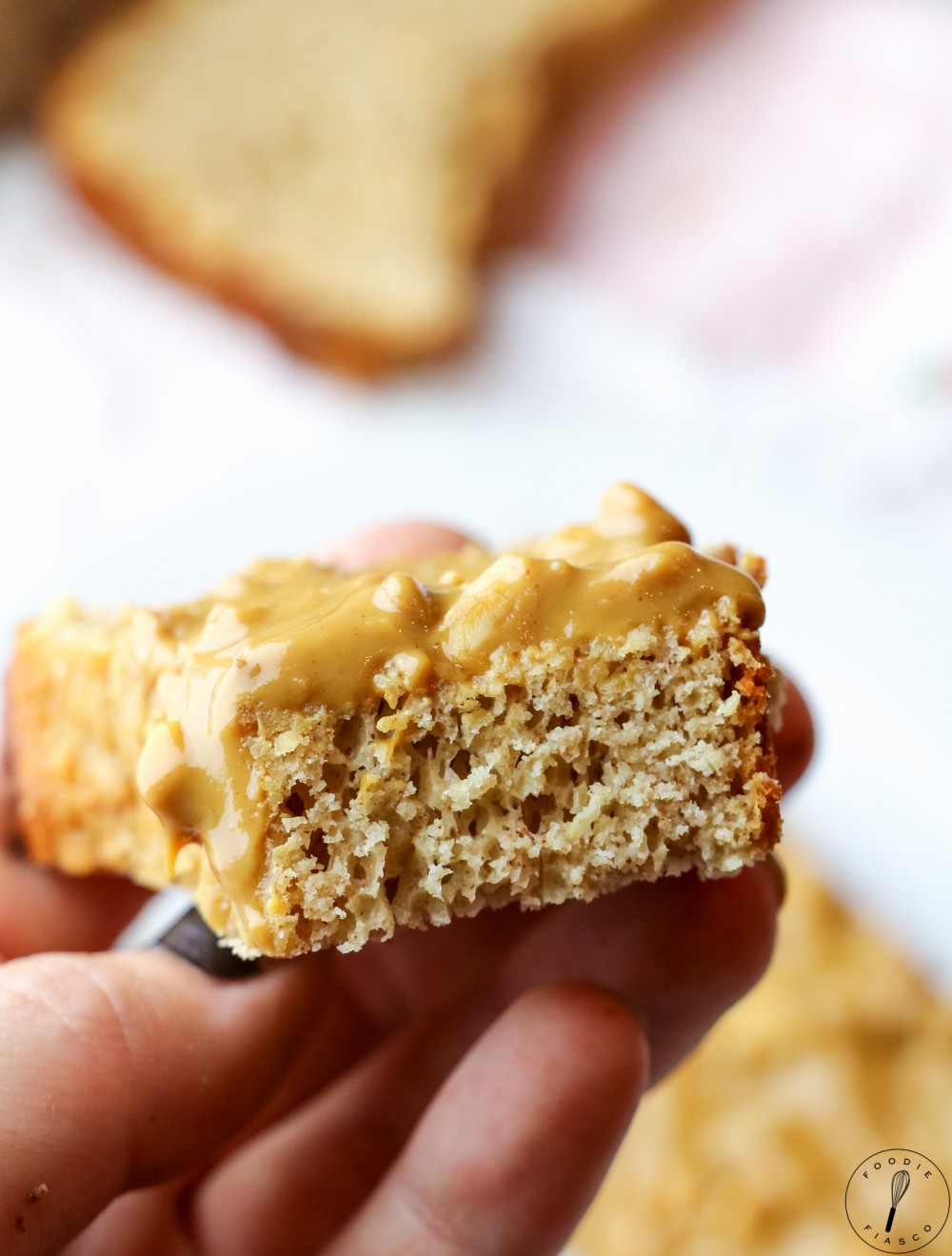 So I'm proud to share this piece of love, from my kitchen to yours. A healthy creation that tastes uncannily like the banana bread we've known and loved for years, all for under 100 calories a slice while packing 15 grams of protein.
Definitely worthy of a very special occasion.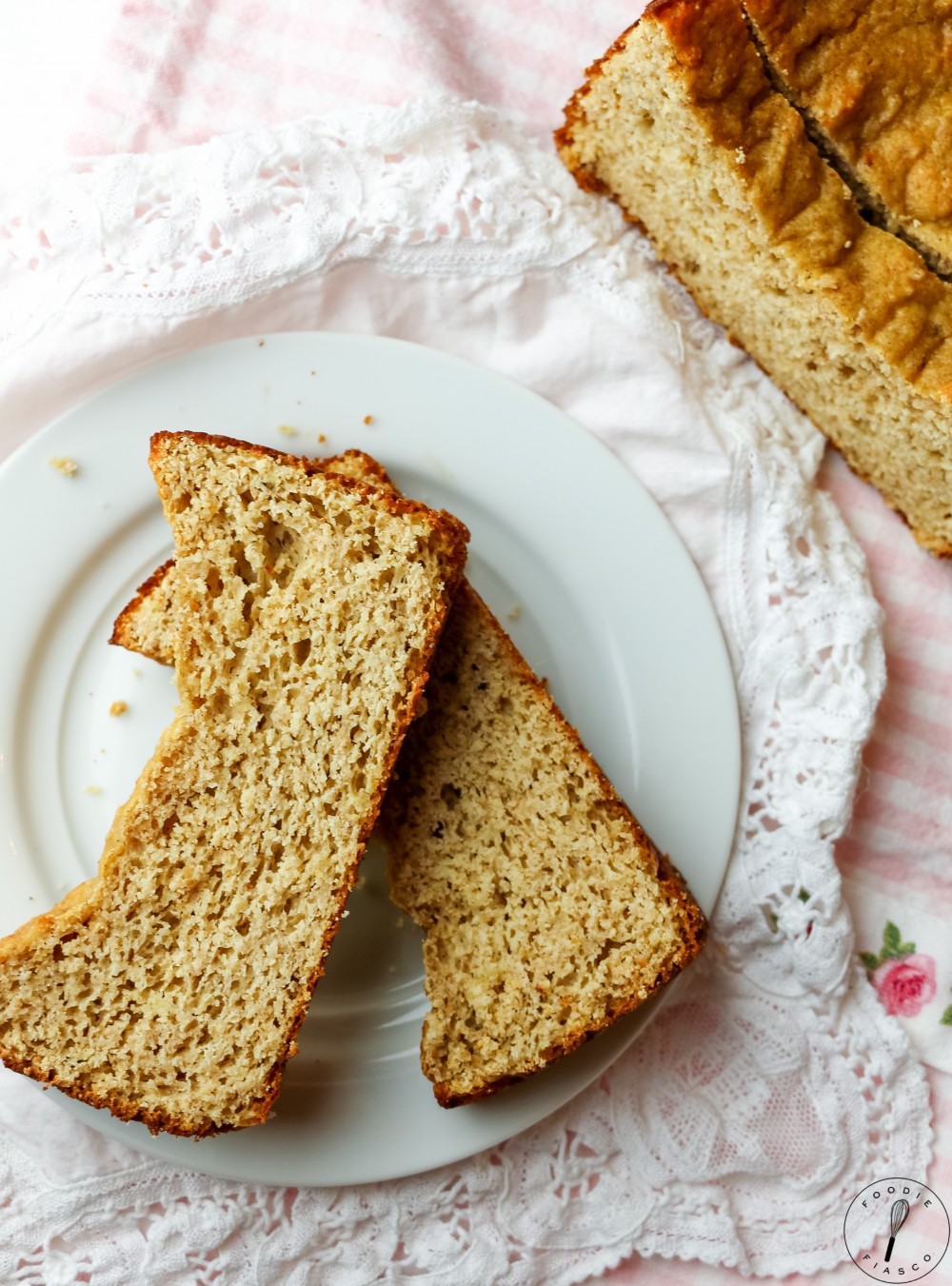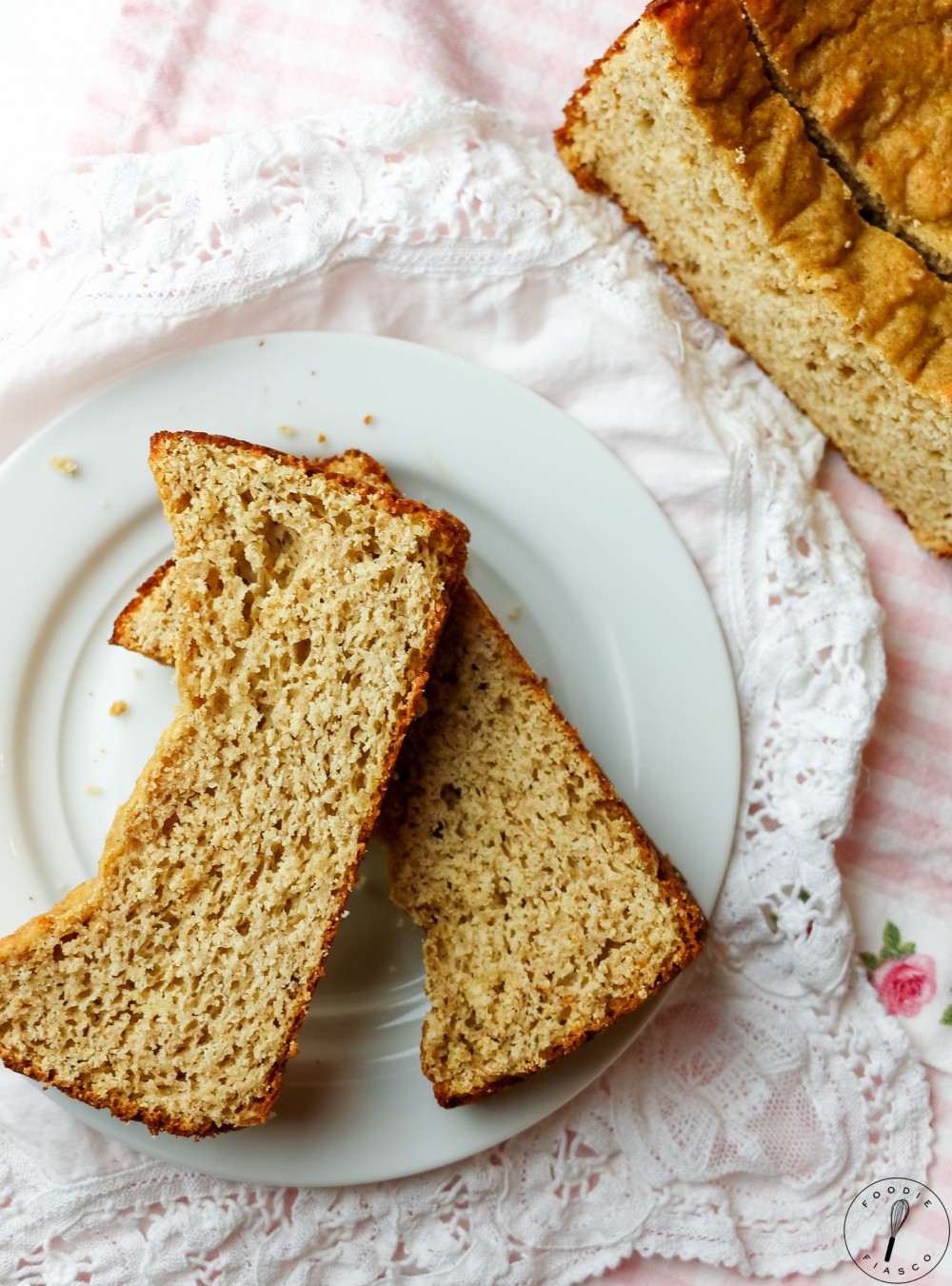 And while we're celebrating, should I bring a little peanut butter slather to the party?
Don't mind if I do.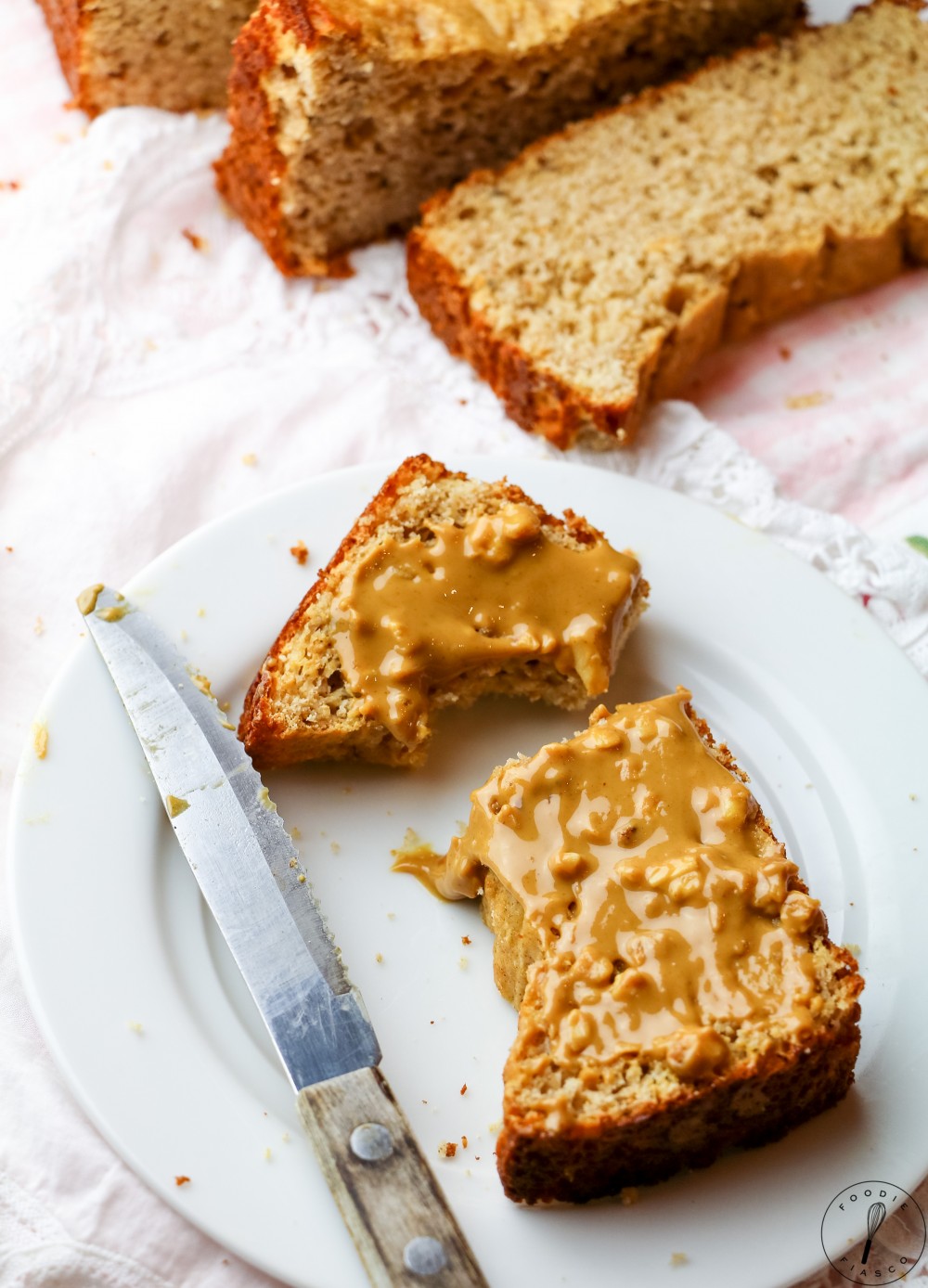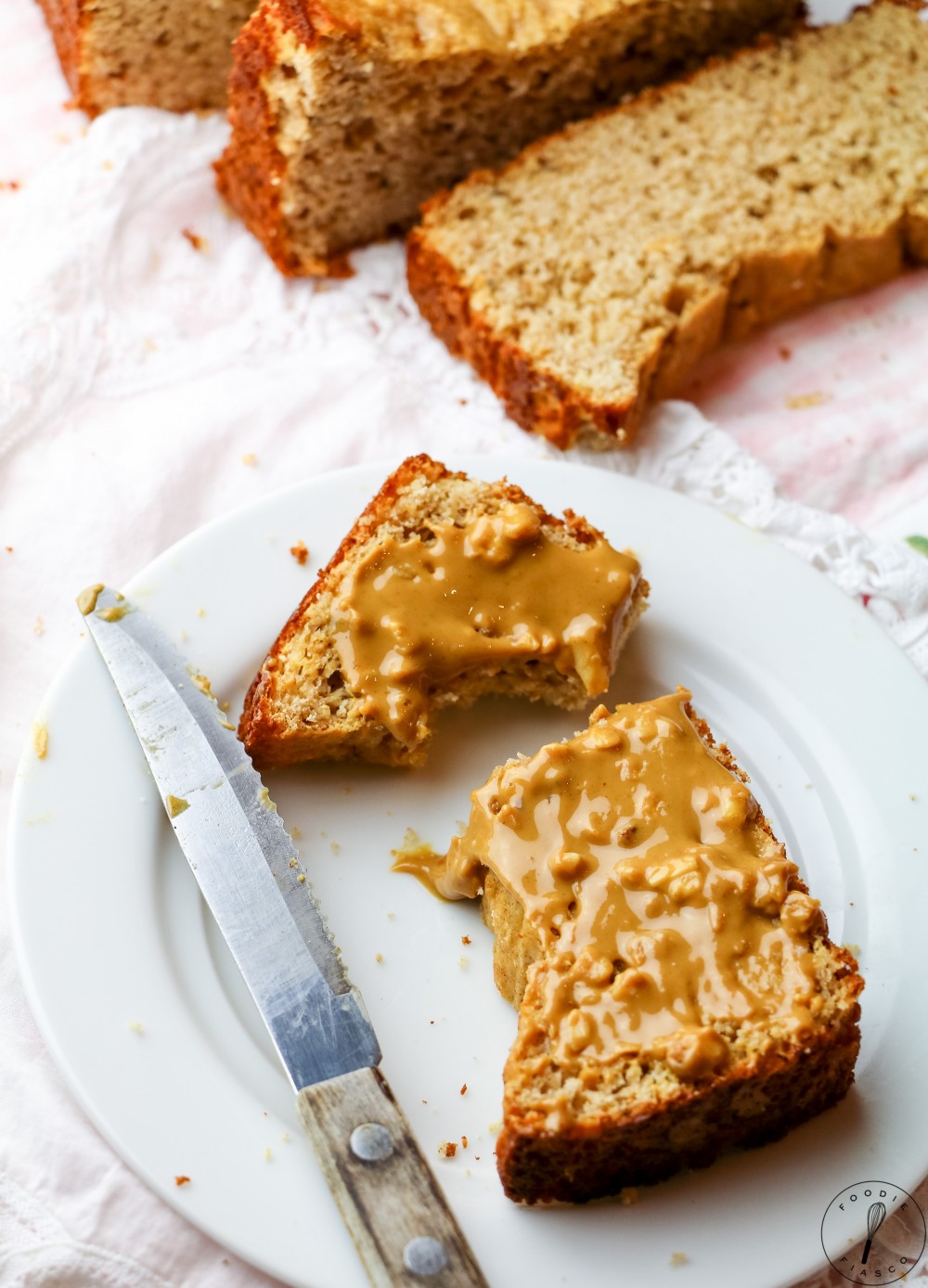 Nutritional Breakdown
Calories
1-1/3 cups protein powder (400) + 1/2 cup erythritol (0) + 1/4 cup coconut flour (80) + 2 bananas (200) + 4 egg whites (100) / 8 servings = 98 calories per slice
Net Carbs
1-1/3 cups protein powder (12g) + 1/2 cup erythritol (0g) + 1/4 cup coconut flour (6g) + 2 bananas (48g) + 4 egg whites (0g) / 8 servings =  5g net carbs per slice
Protein
1-1/3 cups protein powder (88g) + 1/2 cup erythritol (0g) + 1/4 cup coconut flour (4g) + 2 bananas (2g) + 4 egg whites (25g) / 8 servings =  15g protein per slice
Protein Banana Bread
Ingredients
1⅓ cups vanilla protein powder
½ cup erythritol
¼ cup coconut flour
4 teaspoons baking powder
1½ teaspoons cinnamon
¼ teaspoon salt
2 bananas, mashed
4 egg whites (or 4 eggs' worth of egg replacer or flax eggs)
1 tablespoon vanilla extract
Instructions
Preheat oven to 350°F. Grease or coat an 8x4 loaf pan with cooking spray and set aside.
In a large bowl, combine protein powder, erythritol, coconut flour, baking powder, cinnamon, and salt and mix until uniform.
Add the mashed banana, egg whites, and vanilla extract and stir until completely combined.
Pour the batter into the prepared loaf pan. Bake in the oven at 350°F for about 50 minutes, or until a toothpick inserted in the center comes out clean. Let cool and devour.
Nutrition Information
Serving size:
1 slice (1/8 recipe)
Calories:
98
Net Carbs:
6g
Protein:
15g
More favorite quick breads: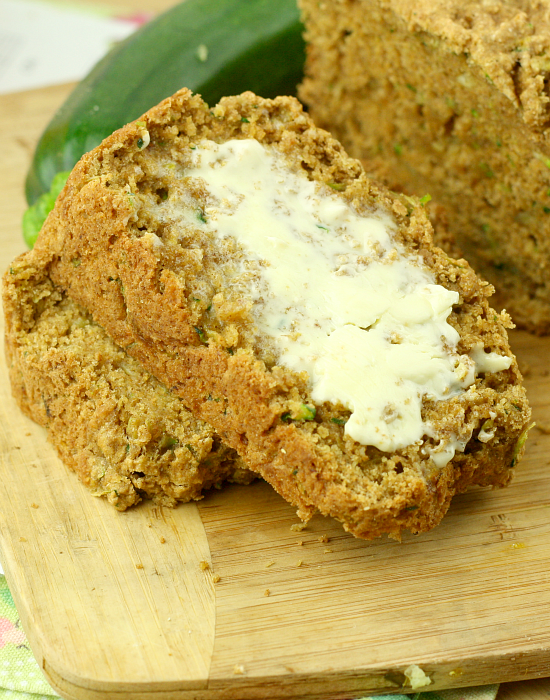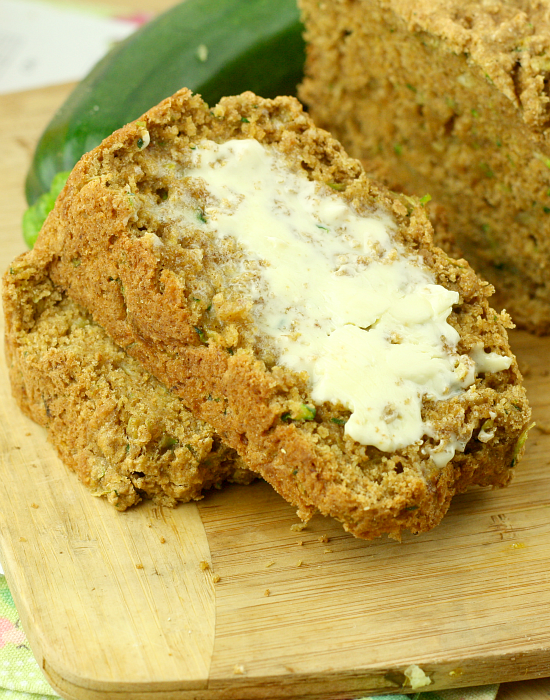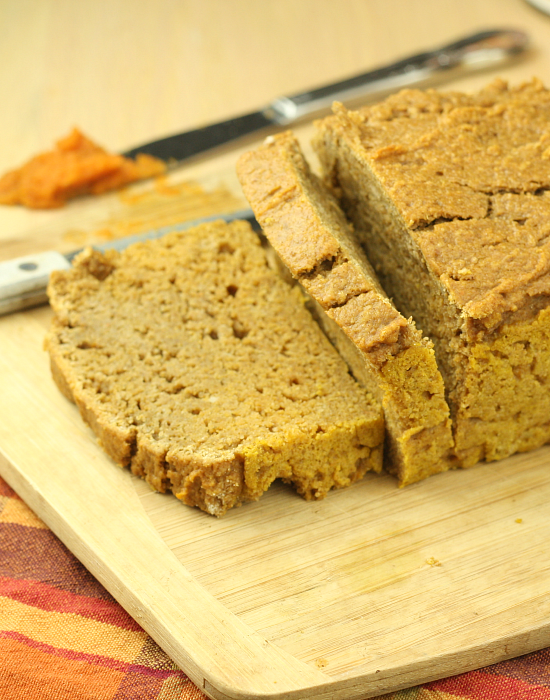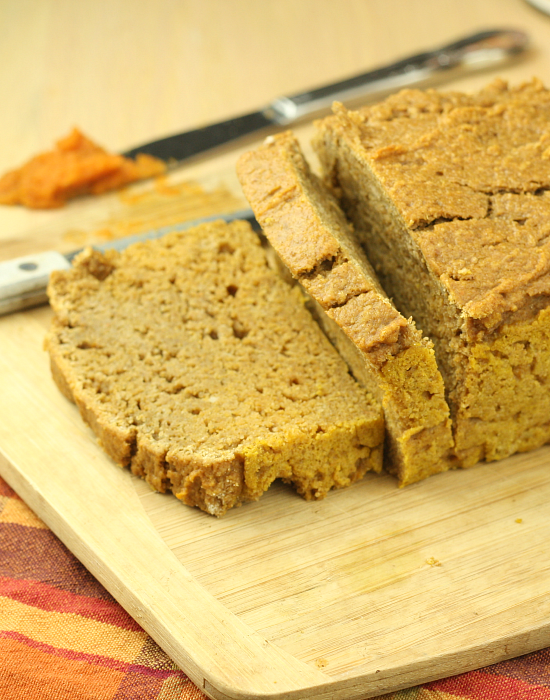 Healthy Bacon Peanut Butter Banana Bread