I made these yesterday and they're gone today. Woops.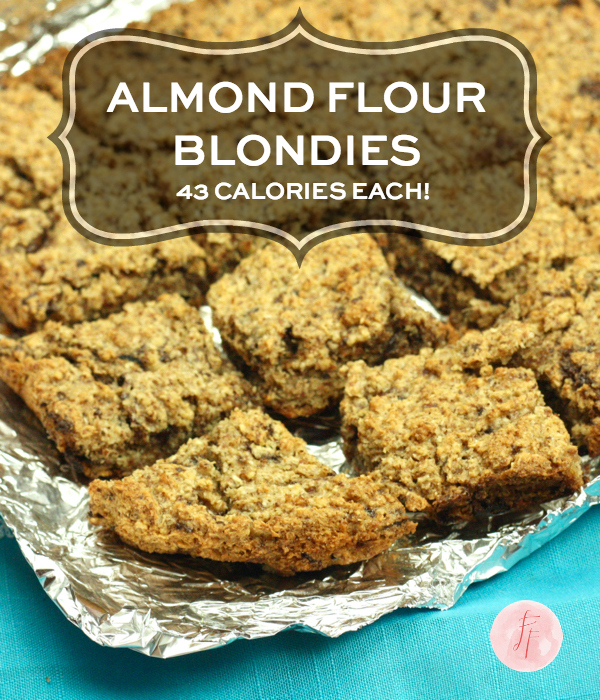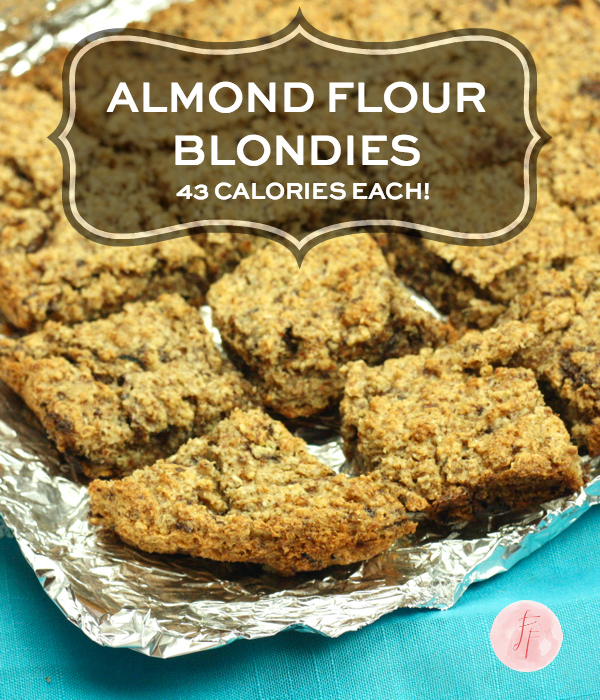 This is unfortunate because I've spent the last hour of my life sorting through, editing, and drooling over pictures of these grain free gems, and now I really really REALLY want one. Or three. One for each time I've gotten up to get a snack while writing this.
And the best part is how flipping fabulous they are for you (and how they taste, but we'll come back to that). They're gluten/grain free, paleo, low carb and have options to be vegan and sugar free. Also they're 43 calories each??! Absurdity.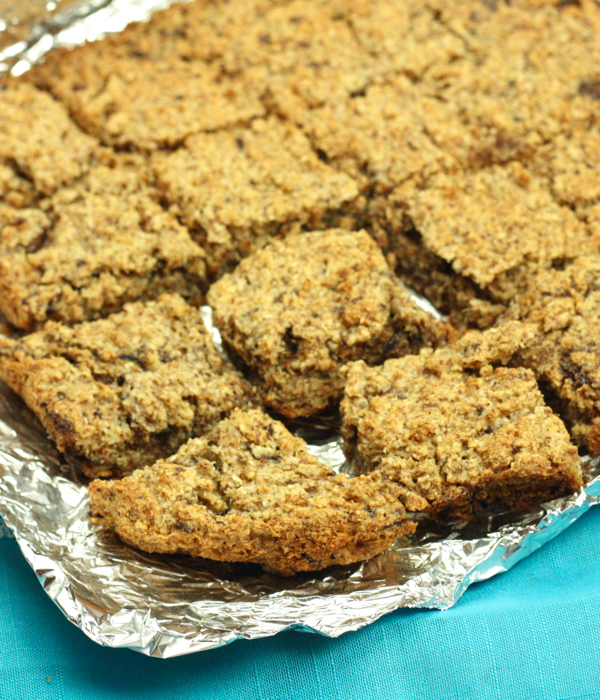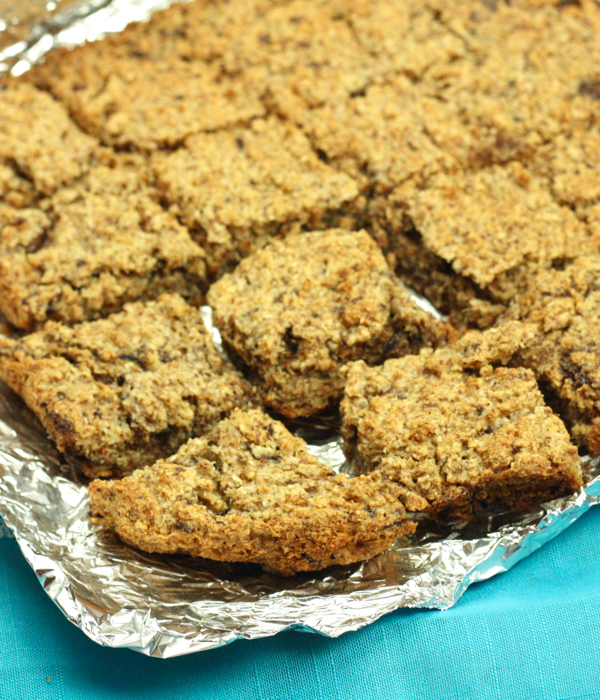 Dessert-related science is the only science in which I demonstrate even moderate competency, so I did an experiment. The test subject is the Hungry Teenager, in its natural habitat.
I brought these in for my choir and didn't bother telling anyone how healthy they are. For science, of course. After handing them out, I waited with bated breath in a sea of "mmm!" and "omg so good" and the like.
"Hey guys, these are actually healthy."
Silence.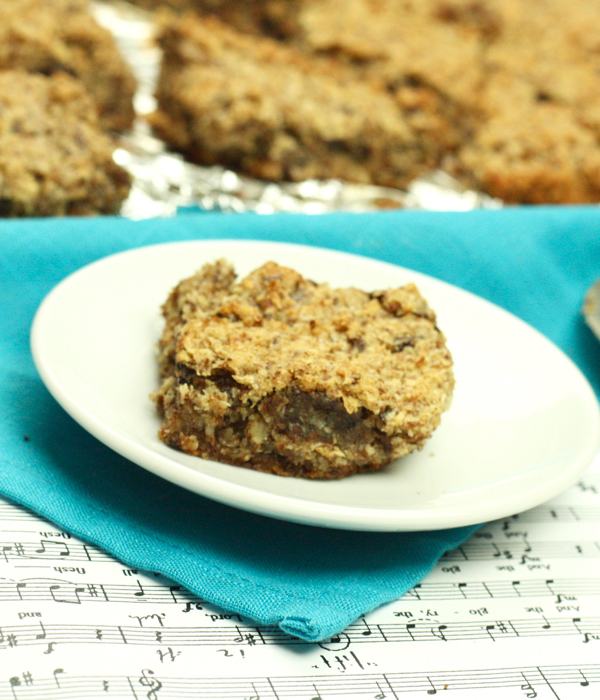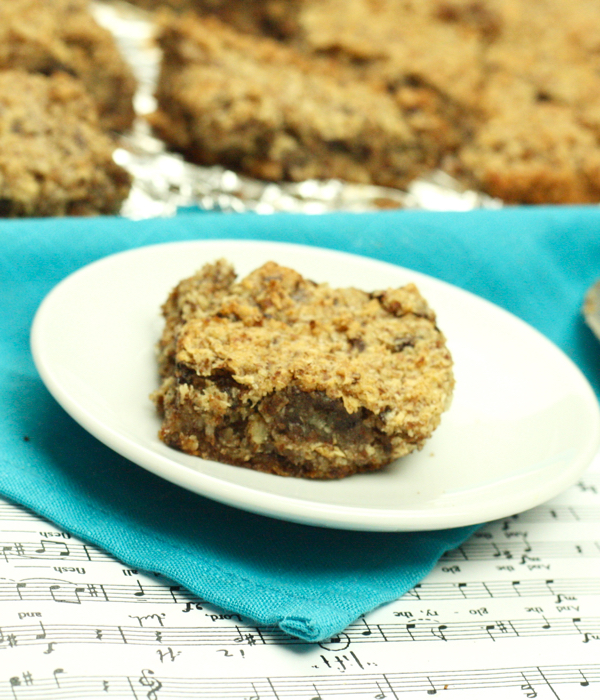 "Can I have a second one?"
Mission accomplished.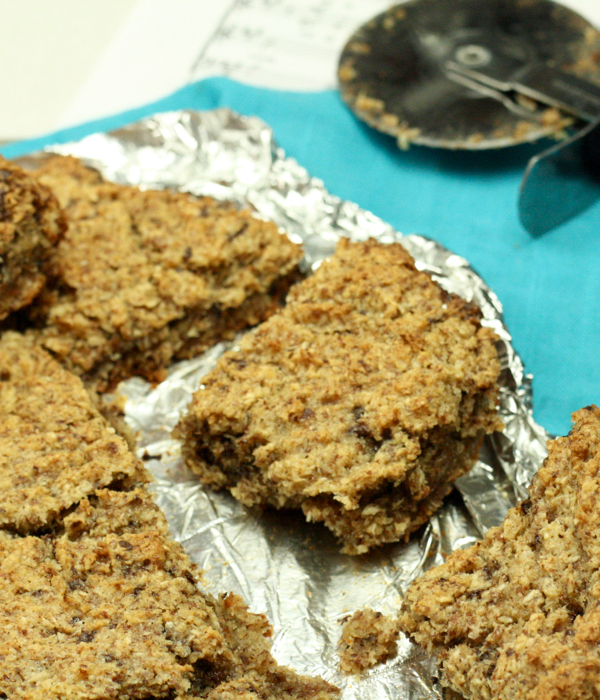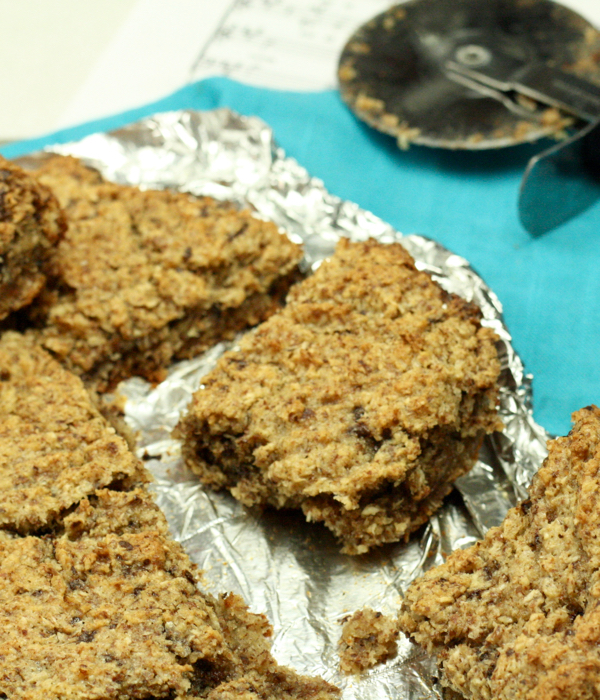 Just look at this richness. Do not lick the screen.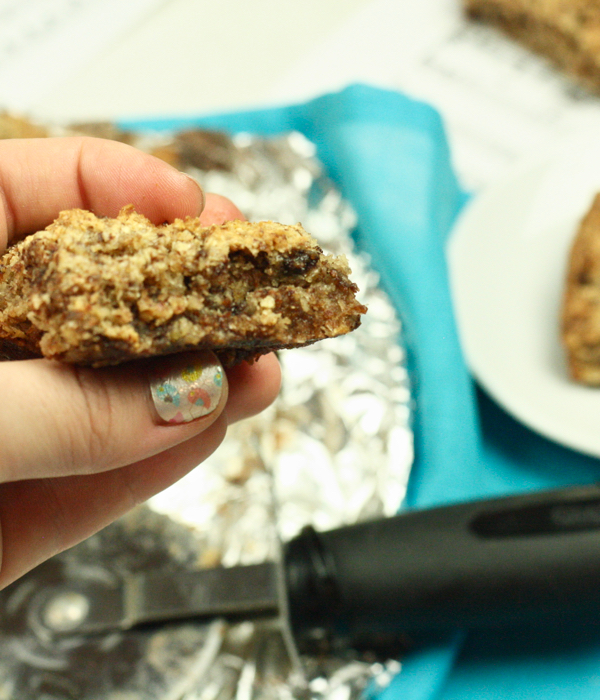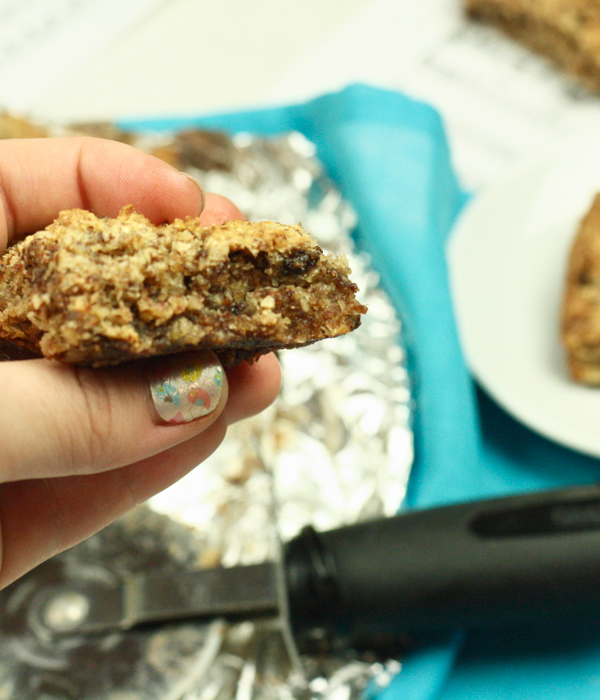 Start by whipping up this super easy dough. It'll be the most rewarding 32 seconds of your life. Promise.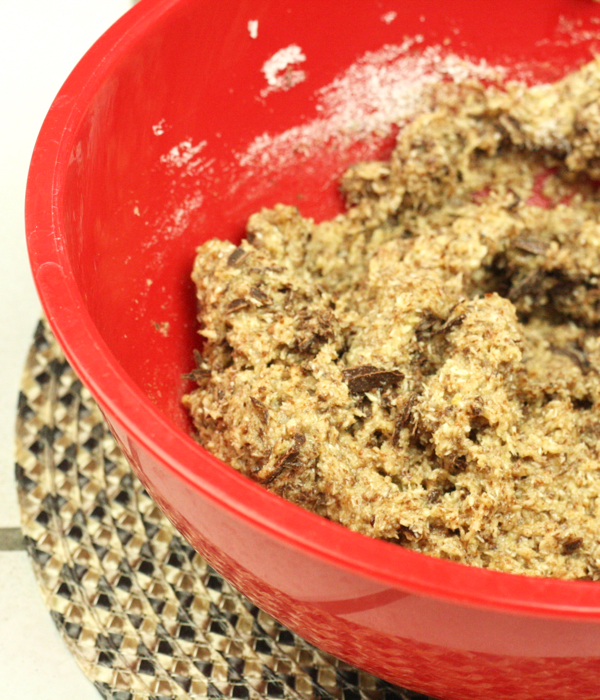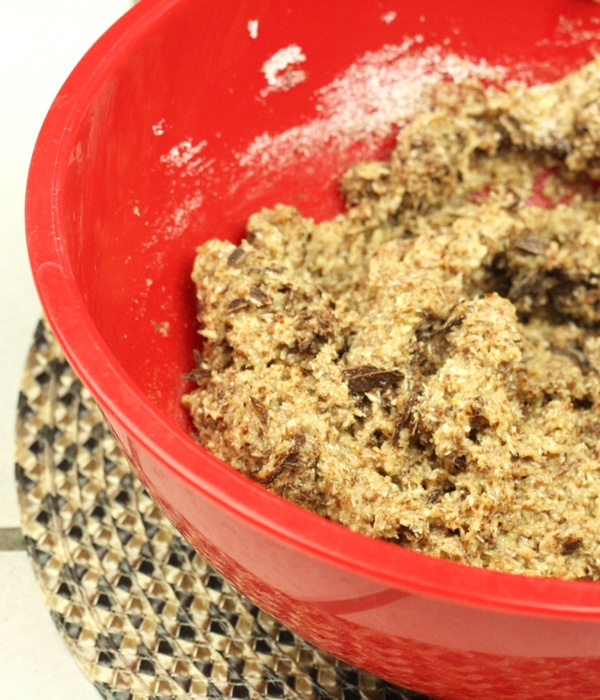 Then transfer the dough to an 8×8 baking dish (with aluminum foil! if you don't want the bars to meet their sticky crumbly demise! yay!) and smooth it in the fashion most conducive to hiding the amount of dough you've eaten.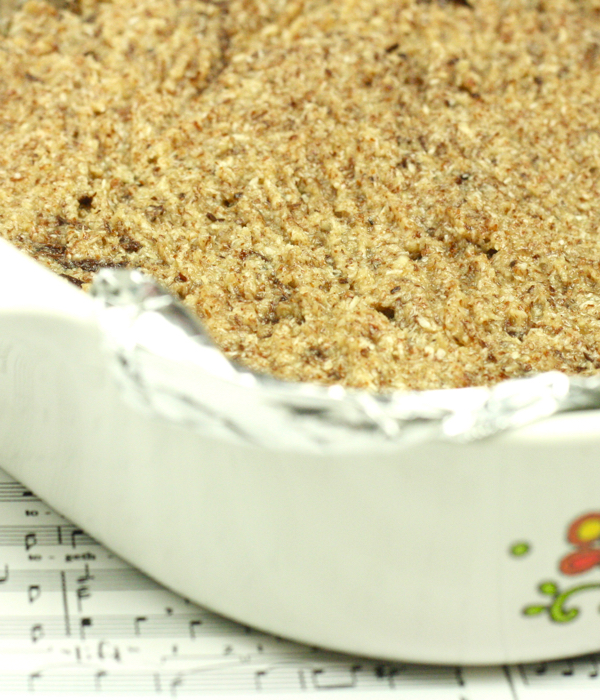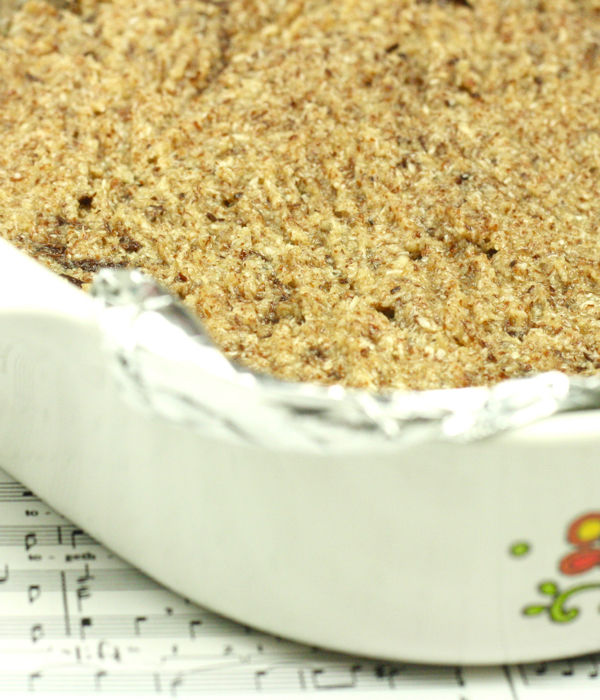 Wait patiently (wow I'm so funny) by your oven until the blondies are golden and beautiful.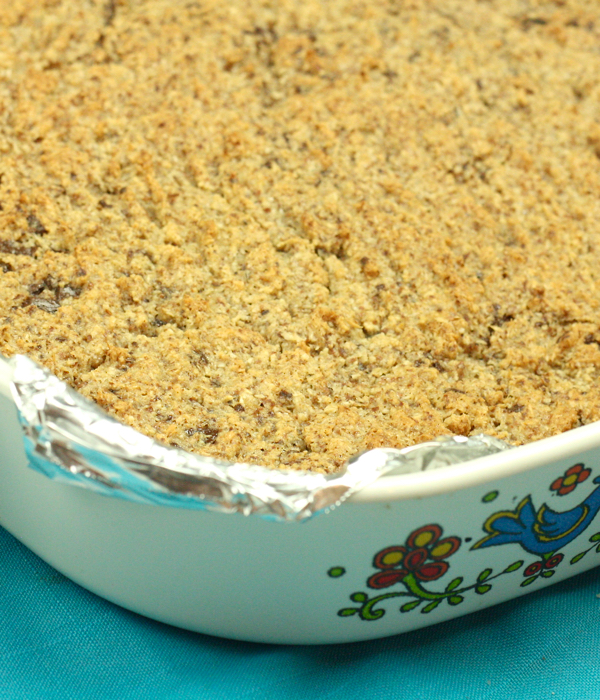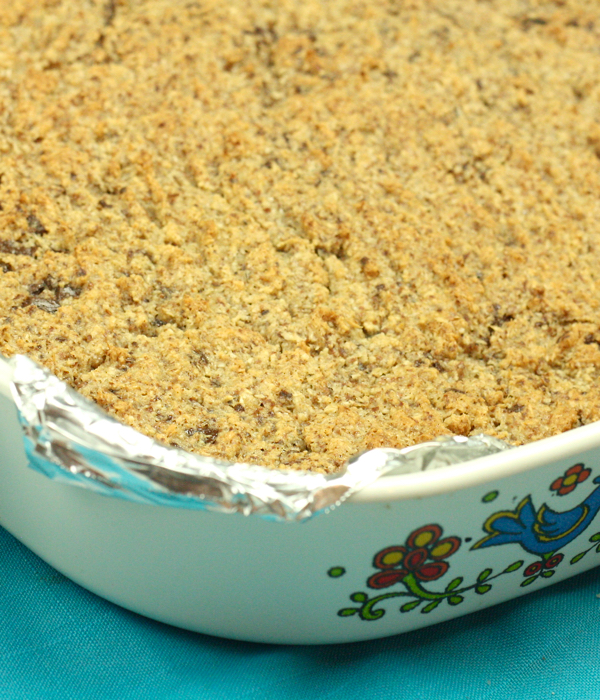 Look at that texture. And the chocolate. And the general goldeny goodness. I'm such a proud mamma.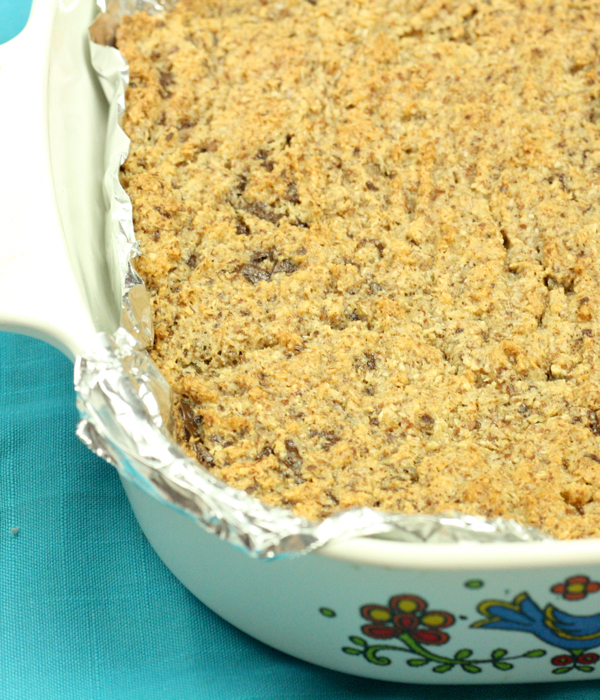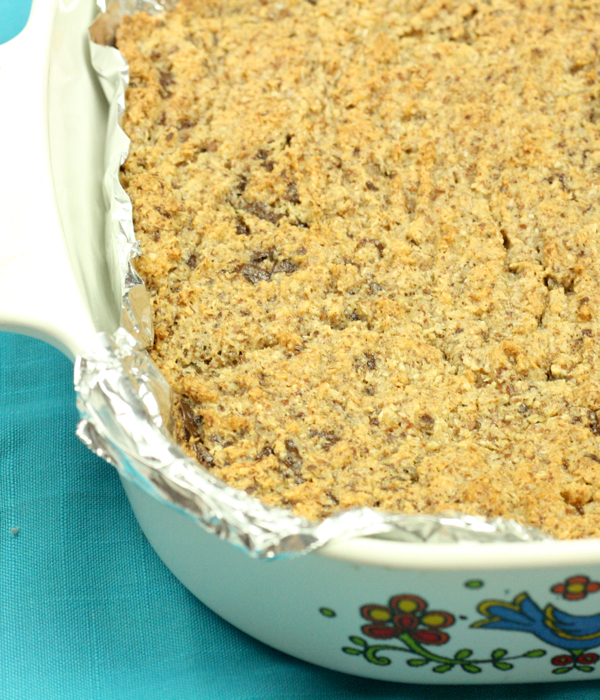 Okay so you know how all those kitchen magicians make brownies/blondies that are perfectly sliced and when you try to slice them it turns into World War III kitchen edition? Not cute.
The secret to those elusive clean cuts is a pizza cutter. Use one and you're a cool kid.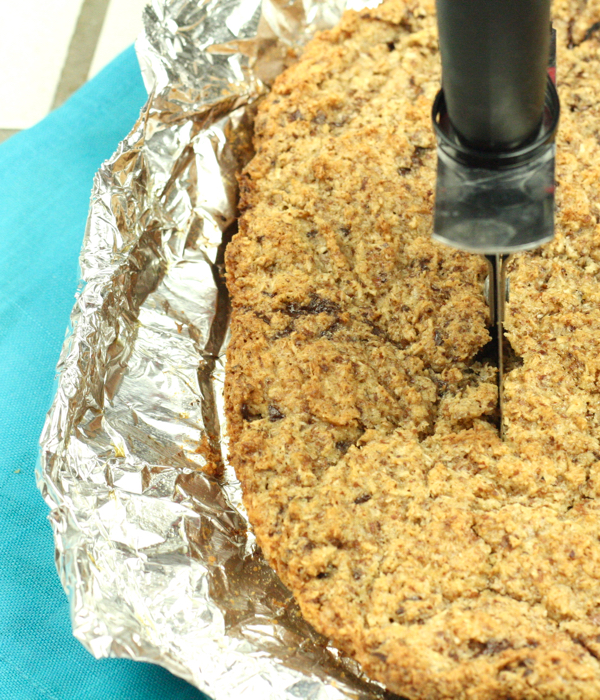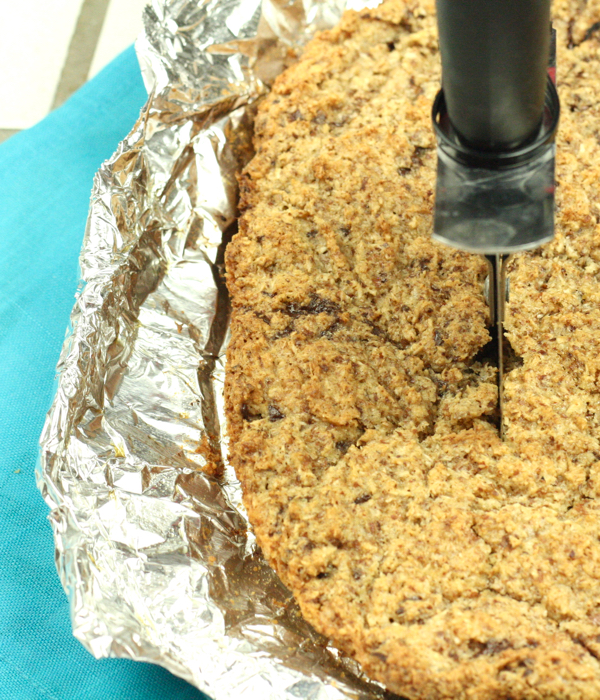 The last step is an impossible test of patience: wait for them to cool. Completely. 
Or you can just eat from the edges as you wait, because that doesn't affect the cooling process.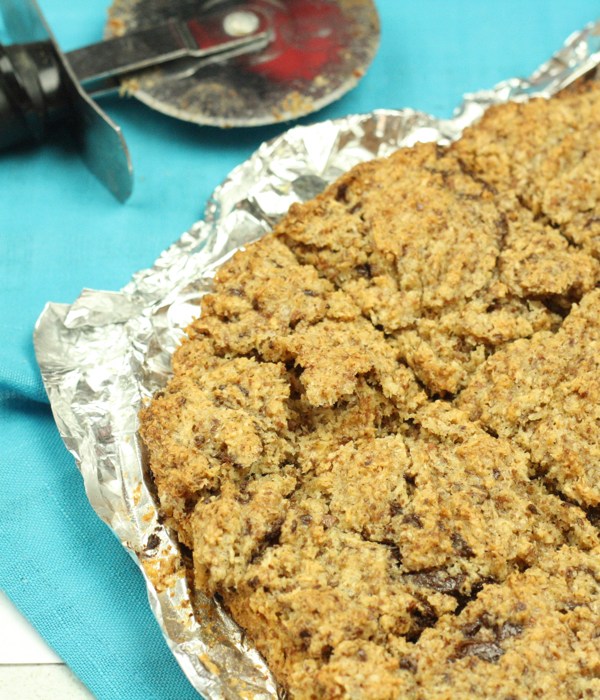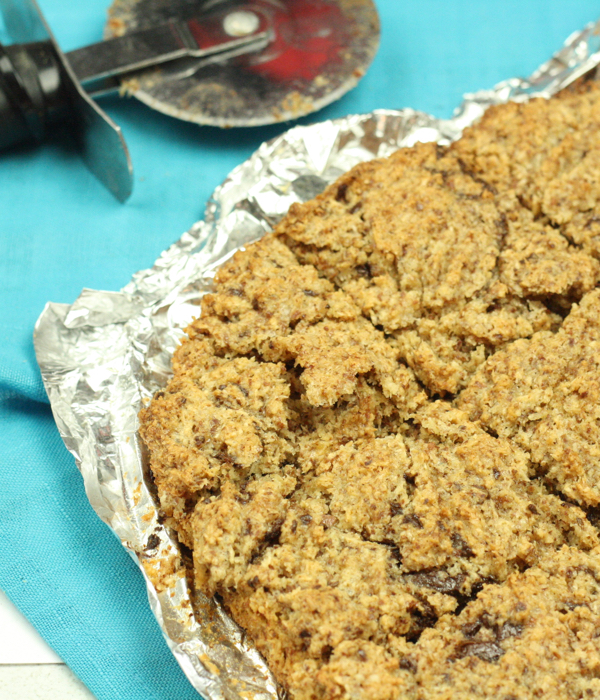 But you didn't hear that from me.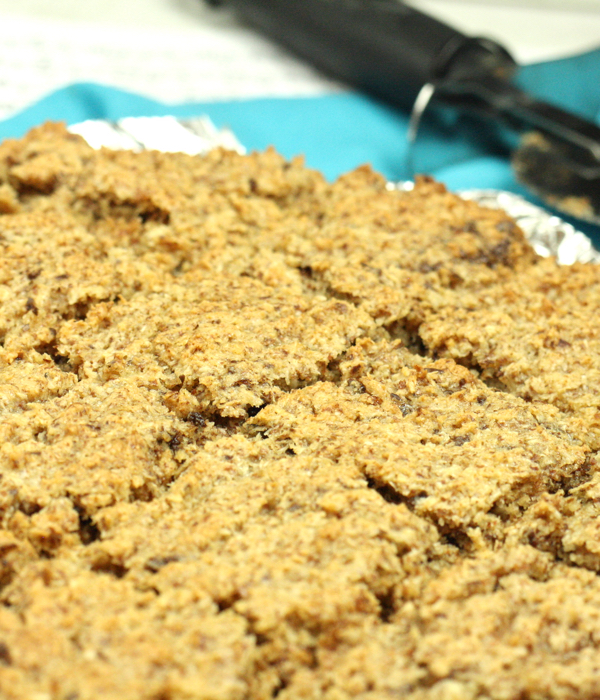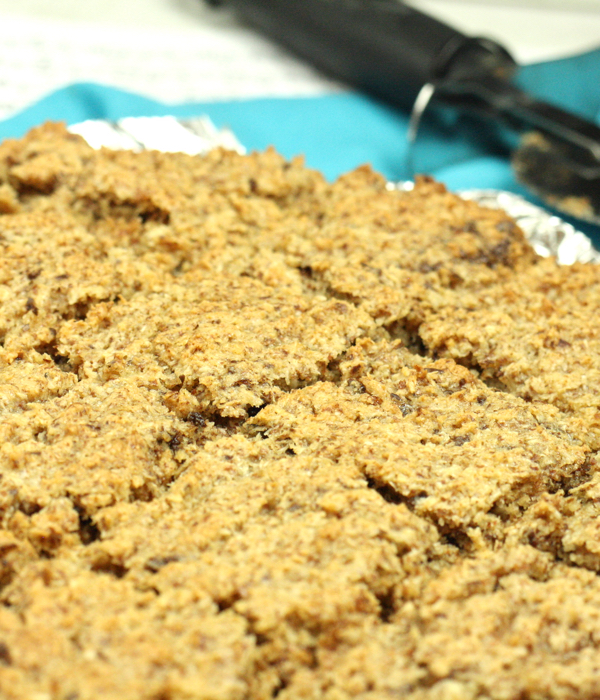 One more thing before it's blondie time! Head on over to my girl Bailey's Youtube channel and prepare to be seriously wowed.
The lovely Bailey Brianne is an up-and-coming Youtuber and aspiring actress who primarily makes story time and challenge videos for her thousands of subscribers. Known for being relatable, quirky, and just awesome in general, Bailey interacts with her viewers constantly and I know you'd love love to watch her hilarious (and sometimes food-related) videos here.
Okay now it's blondie time. To the kitchen!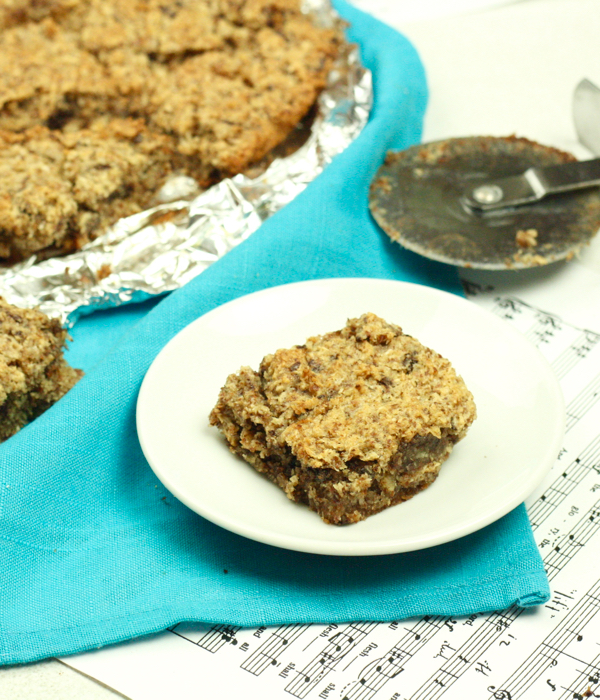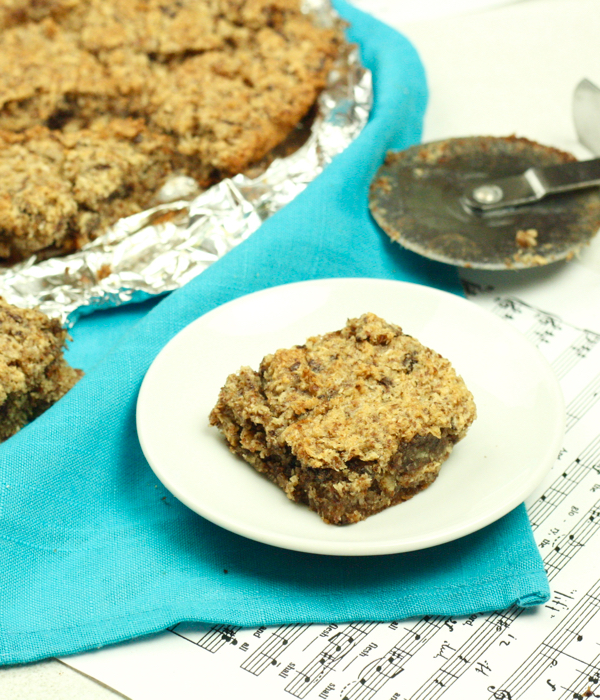 Adapted with love from Meaningful Eats

Chocolate Coconut Almond Flour Blondies
Ingredients
¼ cup mashed banana
? cup brown sugar OR erythritol plus ½ teaspoon molasses
¼ cup sugar or erythritol
1 egg*
1 teaspoon vanilla extract
¾ cup + 2 tablespoons almond meal
½ teaspoon baking powder
¼ teaspoon salt
1 cup unsweetened shredded coconut (I use reduced fat.)
1 ounce dark chocolate, chopped
Instructions
Preheat oven to 350°F. Spray an aluminum foil-lined 8x8 baking dish with cooking spray and set aside.
In a large bowl, combine the mashed banana, brown sugar or erythritol plus molasses, sugar or erythritol, egg, and vanilla extract and stir until completely combined. Add in the almond meal, baking powder, and salt and stir until you have a uniform batter. Add in the coconut and chocolate and stir until combined.
Spread the dough into the prepared baking dish and smooth it out with a spoon. Bake in the oven at 350°F until the blondies are golden and pretty firm to the touch. Let cool completely before slicing into squares (use a pizza cutter for clean cuts). Devour.
Notes
*For a vegan version, I use ½ tablespoon Ener-g egg replacer mixed with 2 tablespoons water.

Nutritional information calculated with erythritol, reduced fat coconut, and sugar free chocolate.
Nutrition Information
Serving size:
1 blondie
Calories:
43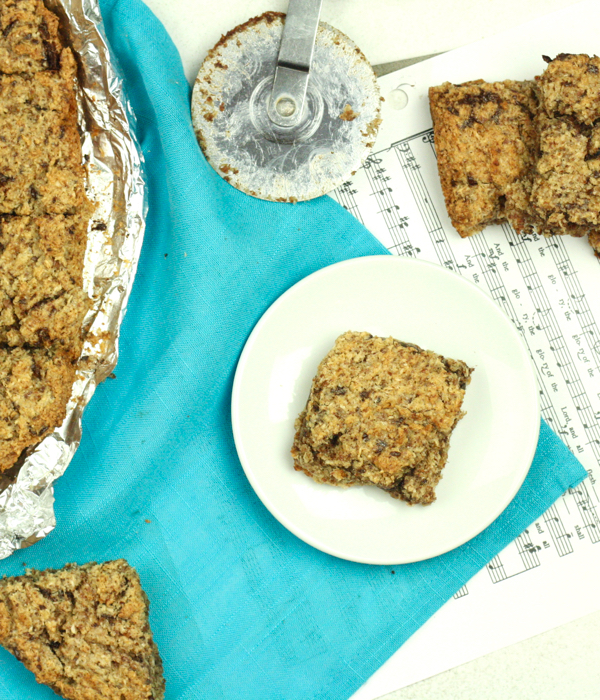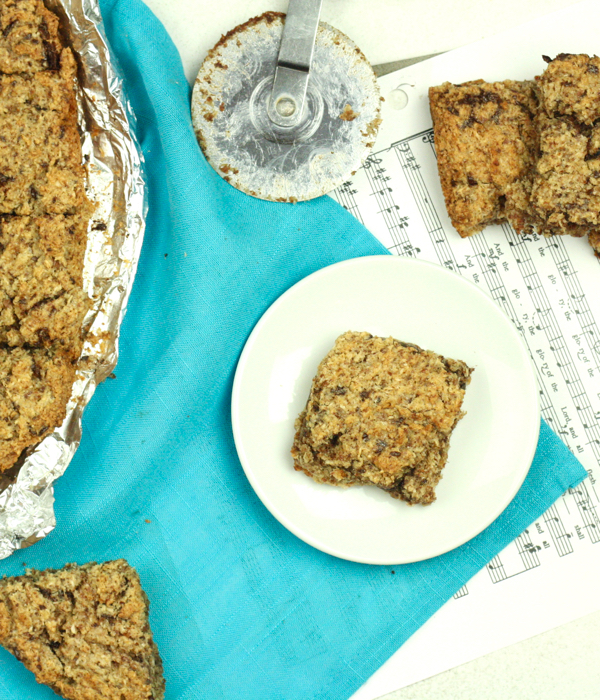 Enjoy!