Hello lover. Welcome to the snack hall of fame.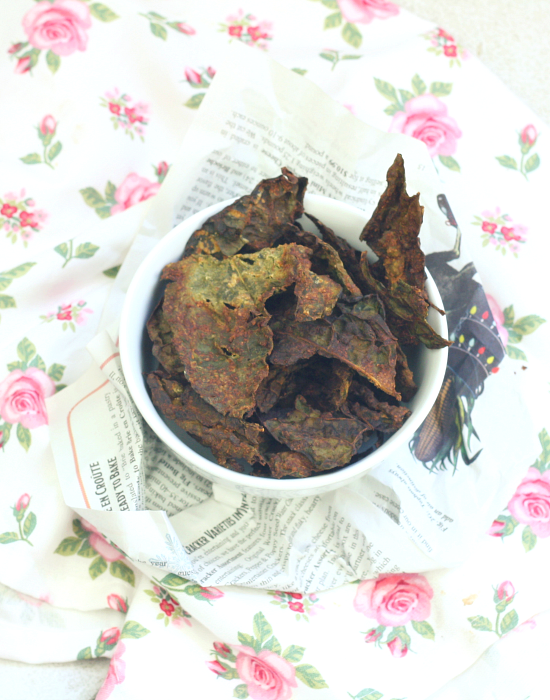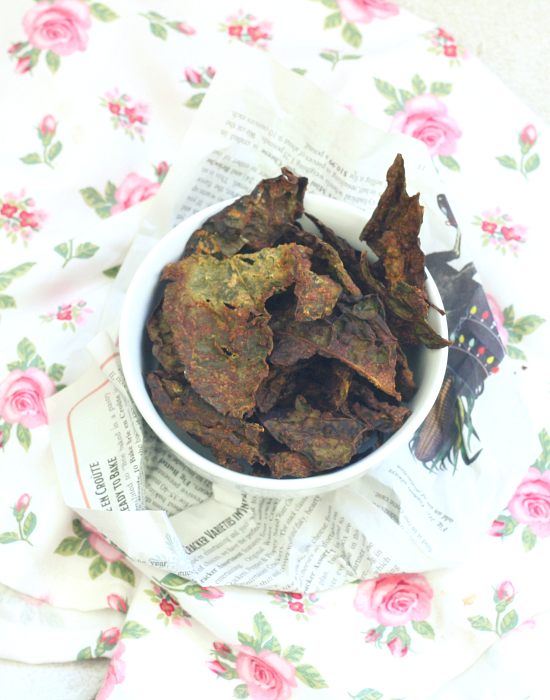 Have you tried those fancy store-bought kale chips? You know what I'm talking about. The ones touted raw and the answer to perfect health? The ones that cost more than rent? Yes, those ones. They are freakishly delicious and now I have a problem.
I'll admit to thinking about it longer than I should have, but I do like a home with a roof and the basic utilities (air conditioning, water, Netflix, you know the necessities). This is the dilemma.
When in doubt, go to the kitchen! That's such a food blogger answer, but it's 103% true.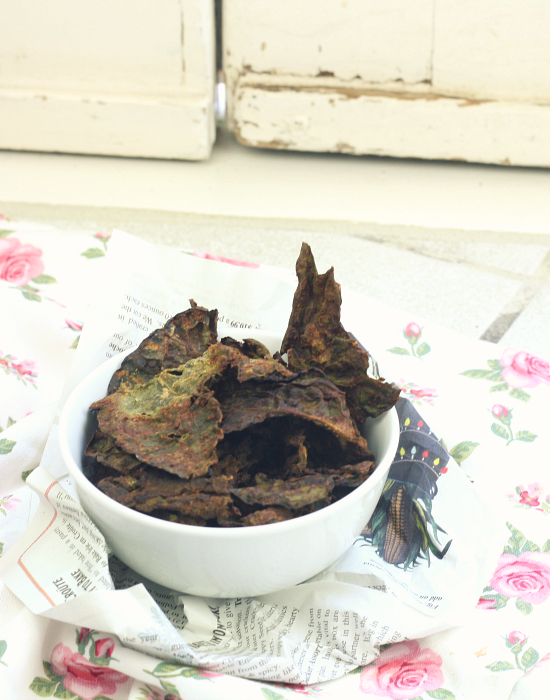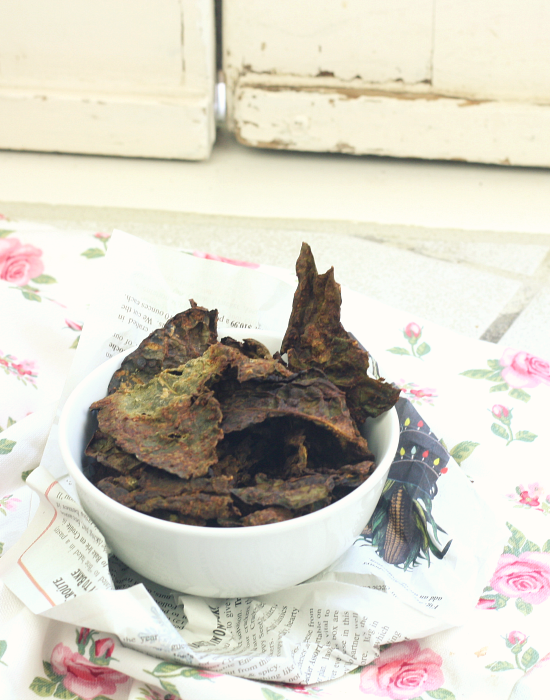 The result? An absolutely scrumptious batch of kale chips that are easy and much lower in calories and rent money. And I cannot. stop. eating them.
KELLY. It's a shriveled up leaf. Get a grip.
Gee, self. Maybe you can tell me why it tastes so darn good?  Can you tell me where they all went? Why did I eat so many of them? They may be leaves but they taste absolutely incredible.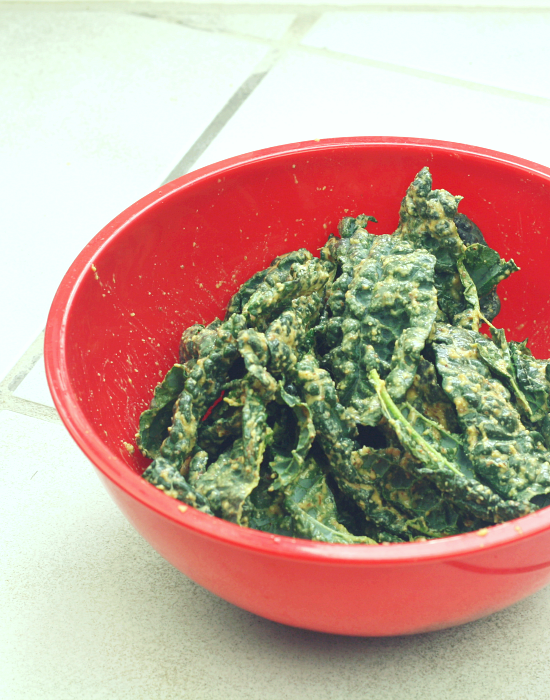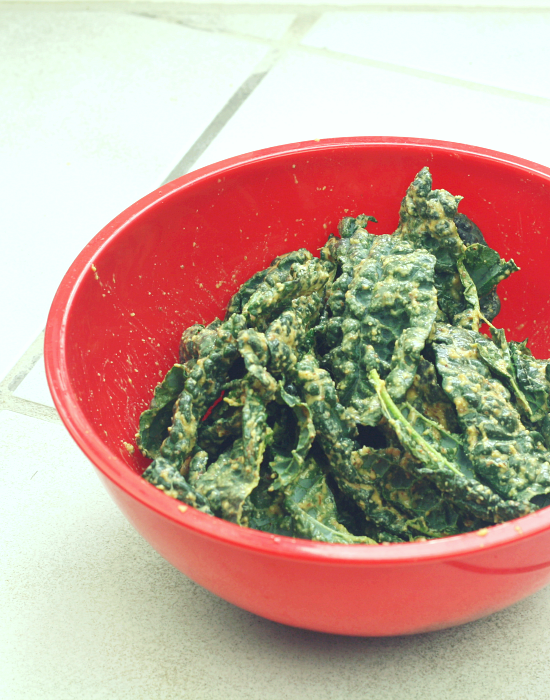 Most kale chip dressings call for soaking and blending and a whole lot of calories, but not this beauty. I try to keep extraneous efforts and calories to a minimum.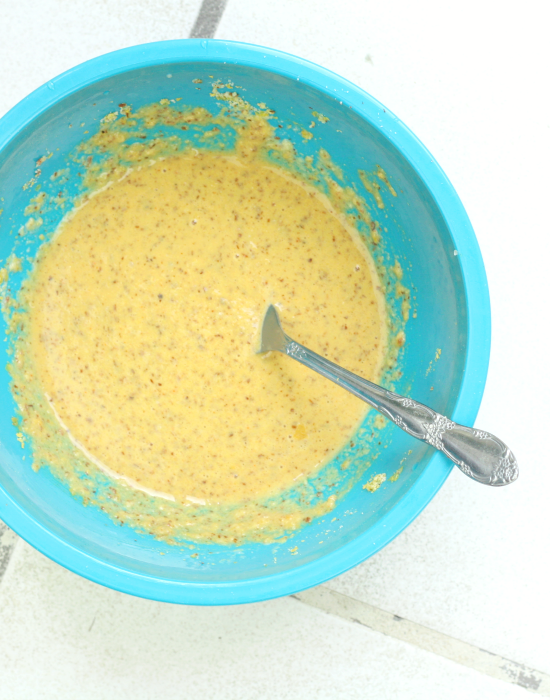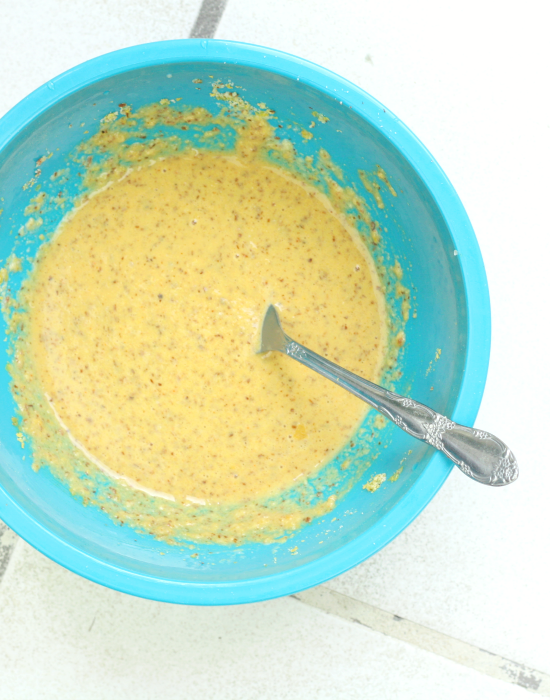 Reflect over how photogenic kale is.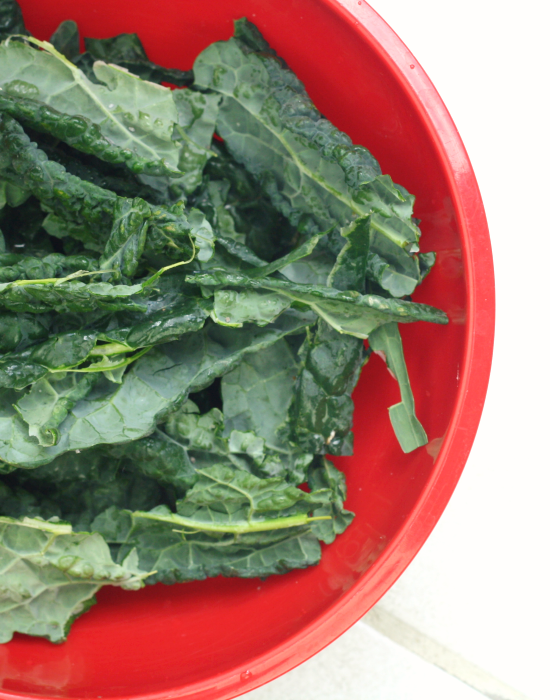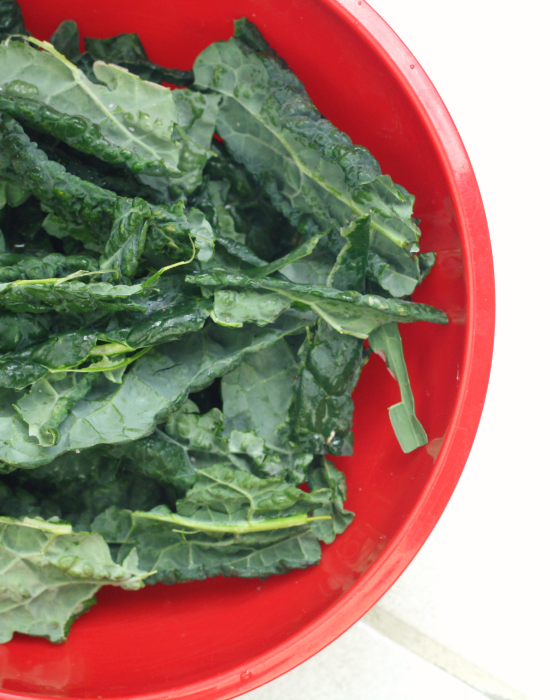 Get all dolled up with a stunning dress(ing).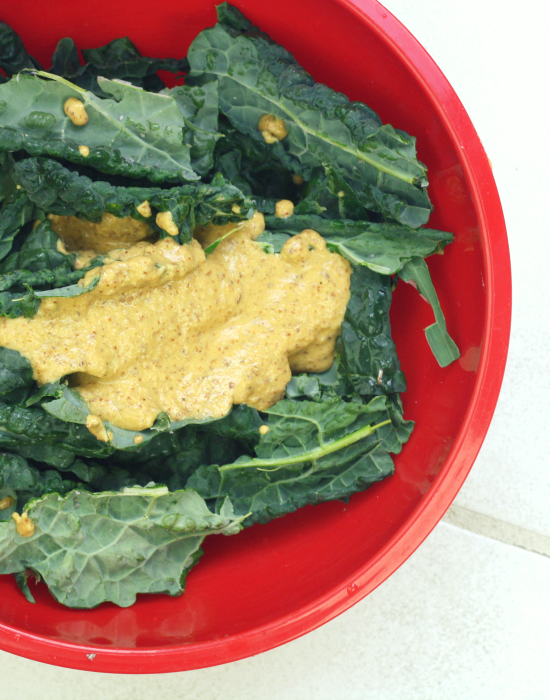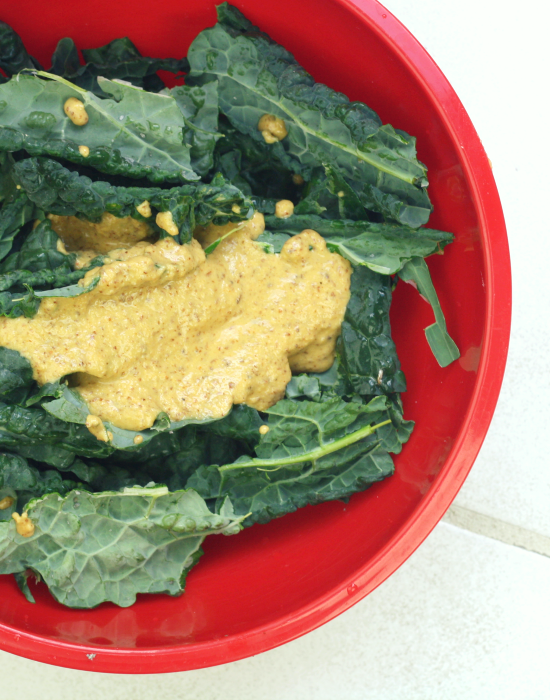 Our friend kale is a bit tense, but if you simply massage the dressing in for a bit you'll be rewarded greatly.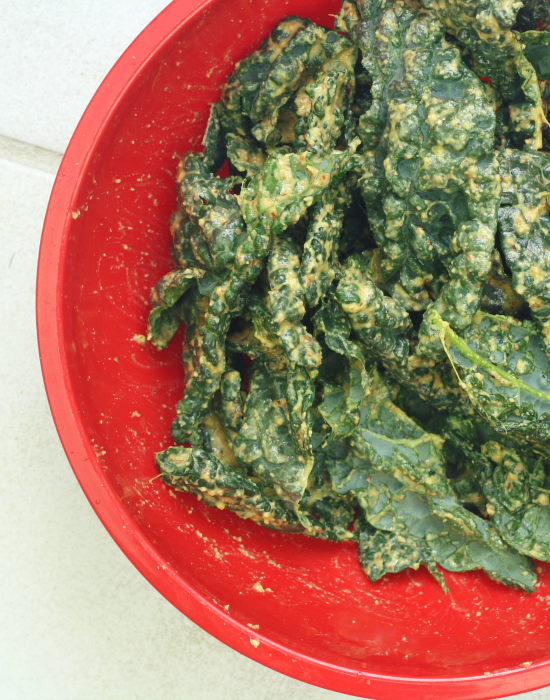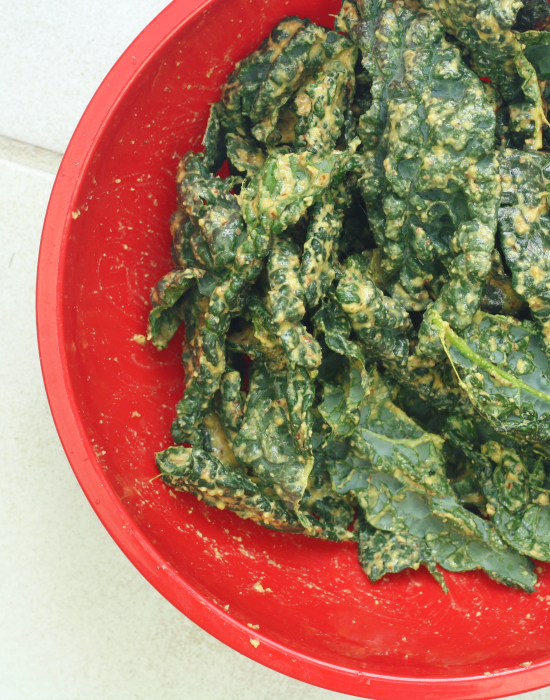 Green and gorgeous.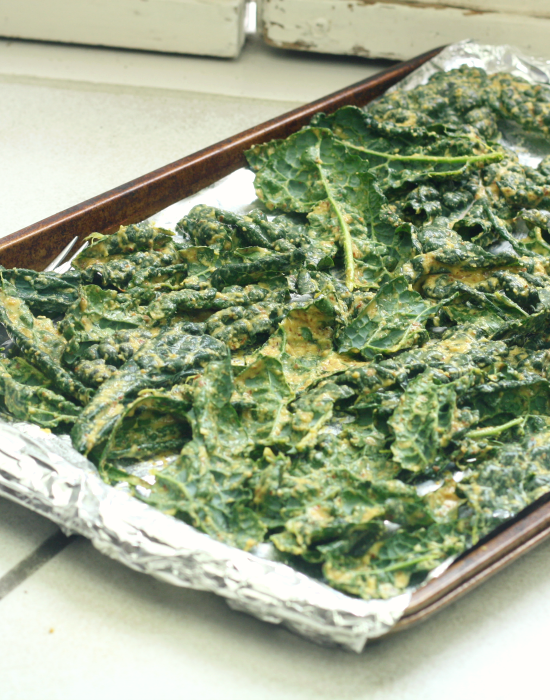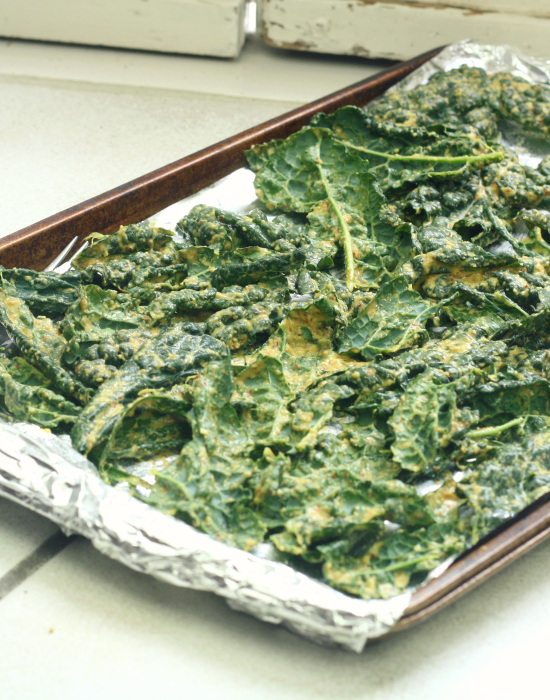 After a vacation in the dehydrator for you fancy folk, or an oven for us mere mortals, you have crispy wonders of the snacking world.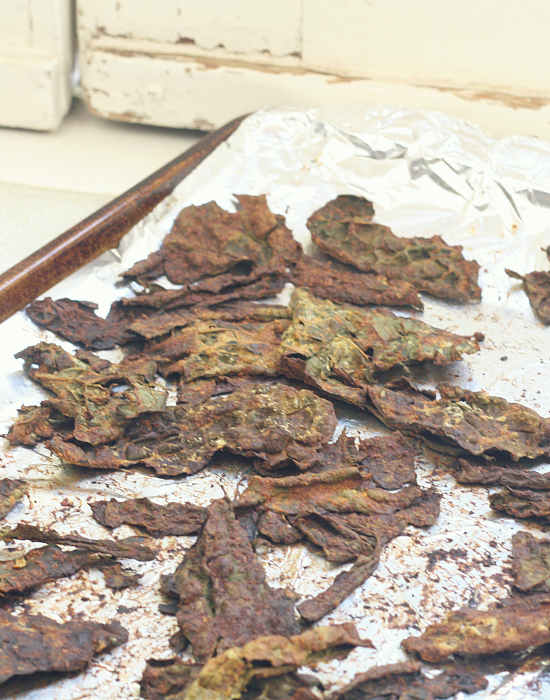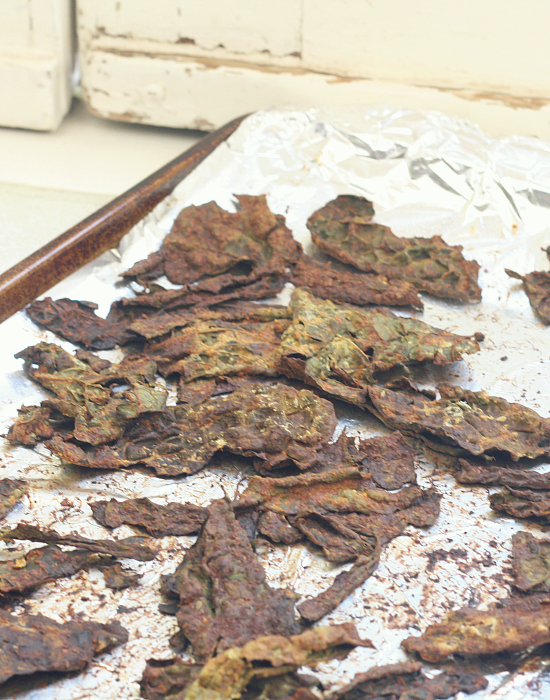 Get a good look, my friends. These won't last very long.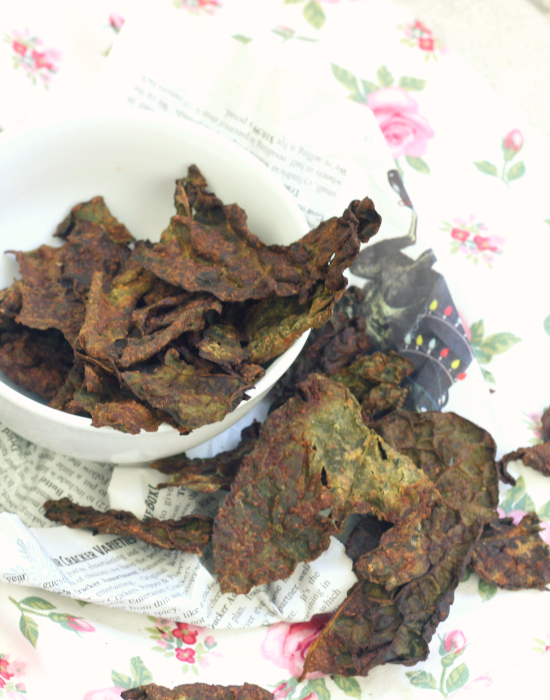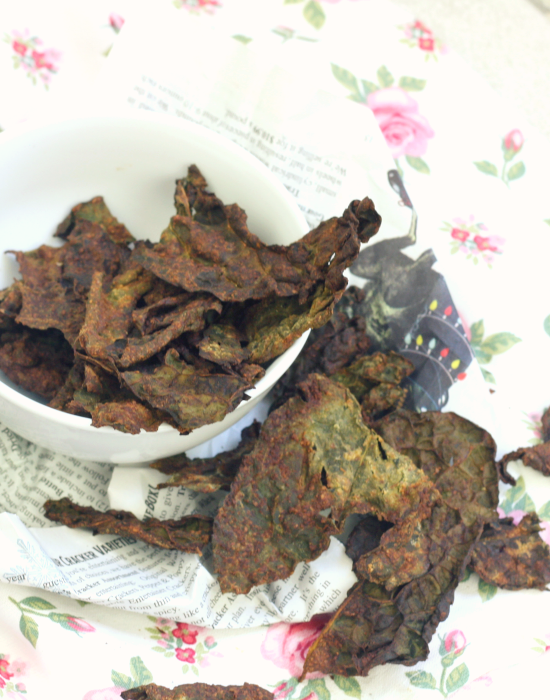 Yield: 4 servings
Low Calorie Cheesy Kale Chips
10 minPrep Time:
3 hrCook Time:
3 hr, 10 Total Time:
Ingredients
1 (10 ounce) bunch kale
1/3 cup almond meal
1/4 cup nutritional yeast or parmesan cheese
1 clove garlic, finely minced
1 tablespoon soy sauce
juice of 1 lemon
1/2 teaspoon dried onion
pinch cayenne
3 tablespoons almond milk
Instructions
Preheat oven to lowest temperature setting (mine goes to 200 degrees. You also use a dehydrator if you have one for a raw version.). Line baking sheet with aluminum foil or parchment paper and set aside.
Tear the kale into chip-size pieces place in a large bowl. Discard tough stems.
In a medium bowl, combine almond meal, nutritional yeast or parmesan, garlic, soy sauce, lemon juice, cayenne, and almond milk. Add to the large bowl of kale and massage into the kale until it is completely covered. Spread the dressed kale onto the prepared baking sheet and bake in the oven at its lowest setting until firm and golden, about 3-4 hours. Devour.
7.8.1.2
351
https://www.foodiefiasco.com/low-calorie-cheesy-kale-chips/
Nutrition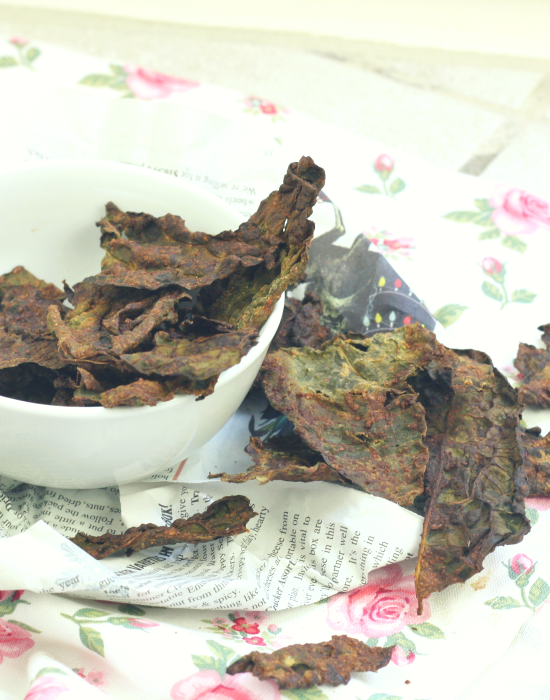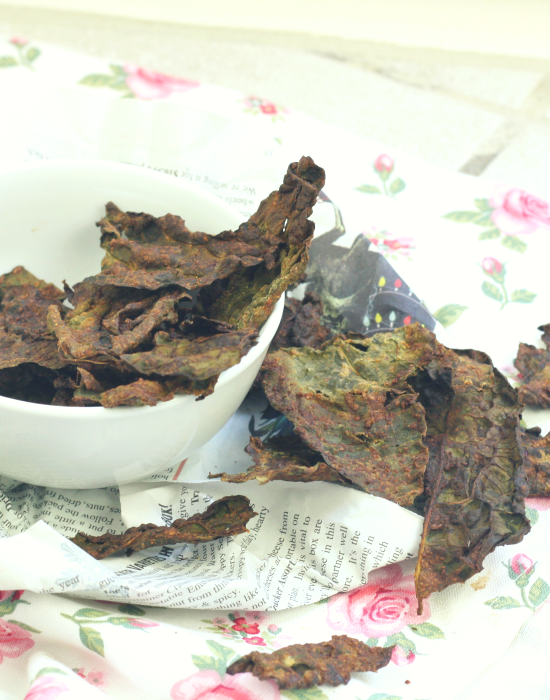 Have you tried kale chips? What do you think?
I've made the plain homemade ones before, but they don't compare to the storebought. I've inhaled the storebought ones before, but they don't compare to these.