Aah, the quest continues.
I never liked gravy.
At Thanksgiving, I never went near that giant gravy boat.
Gloppy, liquid fat?
No thank you.
I have had a few decent gravies in my day, and I will emulate them.
So after much trial and error (emphasis on the latter), I have it.
The one.
Biscuits, get ready.
The Perfect Homemade Vegan Gravy
This is the best gravy out there, vegetarian, vegan, or not. 
Ingredients
1/2T onion powder
1t garlic salt
2T flour
2T cornstarch
1.5c. veggie broth
1T soy sauce
1T nutritional yeast
In a medium pot, melt Earth Balance over medium high heat. Add flour, garlic salt, onion powder, and cook until slightly browned, about 1 minute.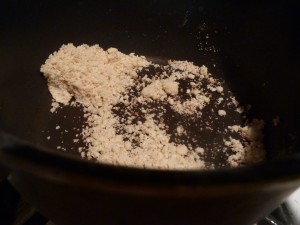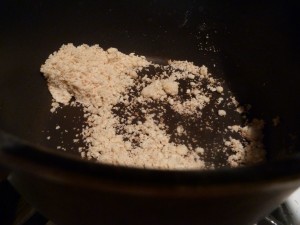 Add cornstarch and veggie broth and bring to a boil, stirring well to make sure that the cornstarch doesn't clump.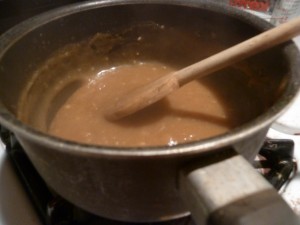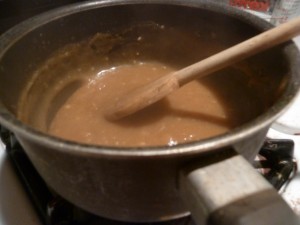 Reduce to a simmer, still making sure to stir so the mixture stays smooth. Once thick, stir in soy sauce and nutritional yeast.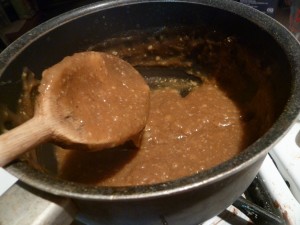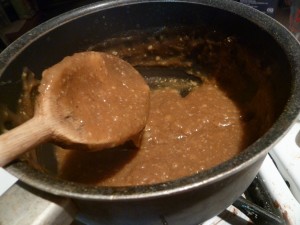 Enjoy on top of your new favorite biscuits.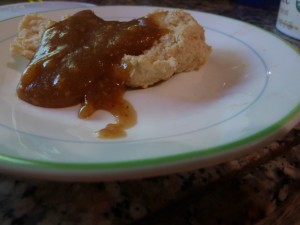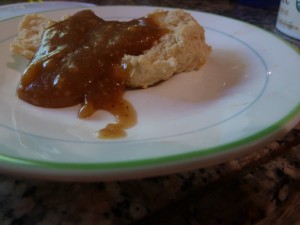 Yeah, I love you too.
Enjoy!
-Kelly M.