I like to think I've learned a few things over the years.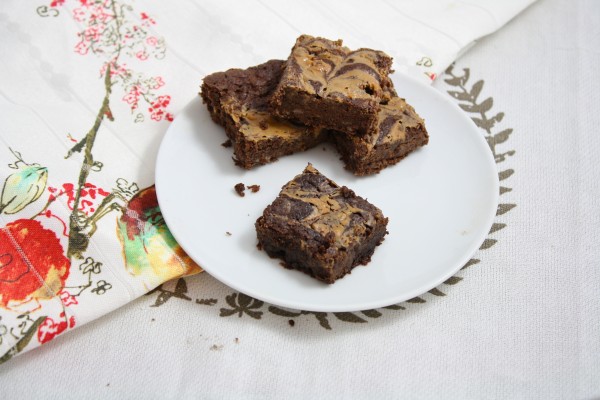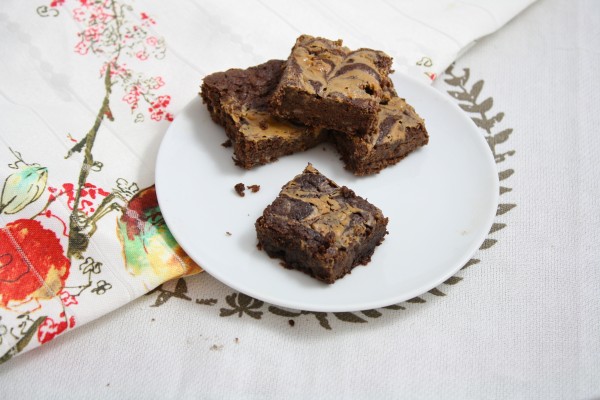 1. Do not, I repeat, DO NOT tell a teenage girl you're not in love with One Direction and can't name a single one of its members. I made this mistake once, and will not do so again. Learn from my mistakes, huh? Don't do it. Just… don't.
2. When a teenage girl comes up to you, expresses her irrevocable and undying love for One Direction and demands you do the same, say this magical phrase: "I am thrilled you have formulated a well-informed opinion on the subject." This works rather well for other topics, too, such as politics, very short shorts, and Justin Bieber. Just because someone says something blasphemous doesn't mean you can't keep your cool.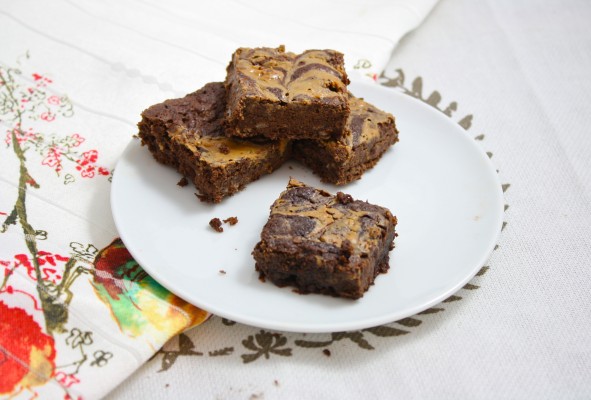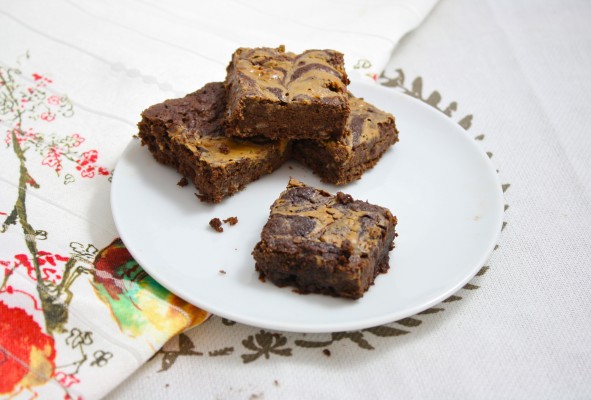 3. Number 2 is not without its exceptions. If someone says he/she doesn't like peanut butter, you have every right to lose your cool. Take your cool and chuck it out the window. Cool is not to be kept in this tragic emergency scenario.
4. Peanut butter is the answer to everything. EVERYTHING. Give me circumstances, and I will significantly improve said circumstances by adding peanut butter.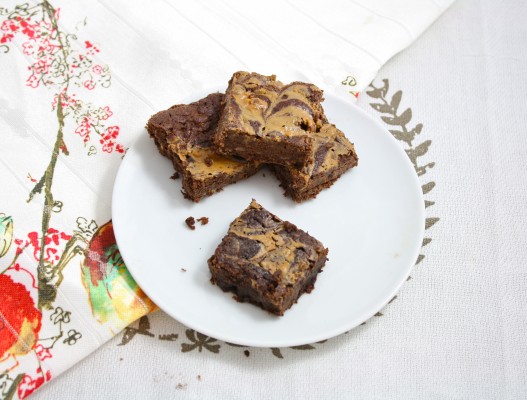 Circumstance #1: You're in the middle of a math exam you feel AMAZING about and then you get a really scary problem you have no idea how to do.
Improved Circumstance #1: Draw a jar of peanut butter and say that you would've answered the problem, but you were distracted by the tantalizing jar of peanut butter staring at you. Your teacher will totally understand and give you an A++ for your outstanding efforts for being able to answer any questions on the test at all with the temptation of peanut butter present. If you have a human teacher, he/she will understand.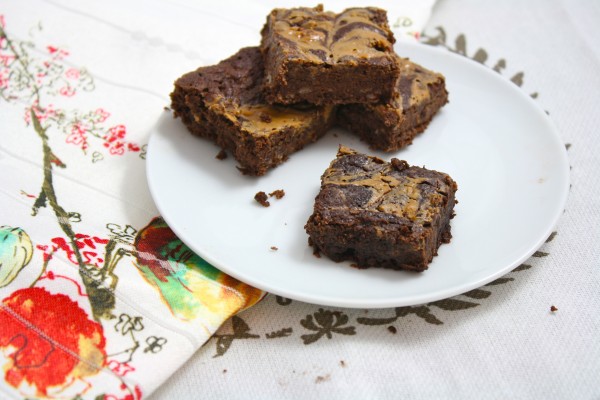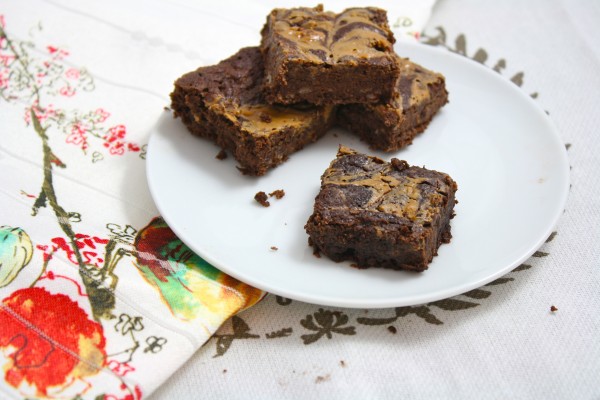 Circumstance #2: Your teacher doesn't understand the all-consuming effect of peanut butter and is therefore a Martian. Your Martian teacher flunks you anyway.
Improved Circumstance #2: Eat peanut butter. You did just flunk a math test, but hey… at least you have peanut butter!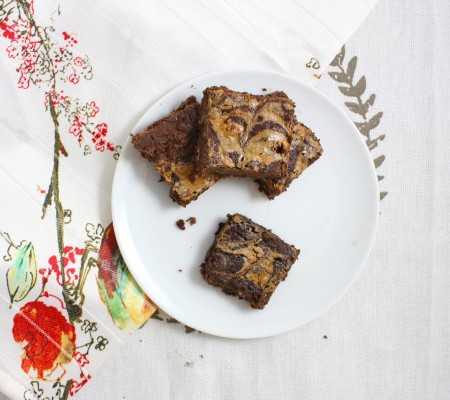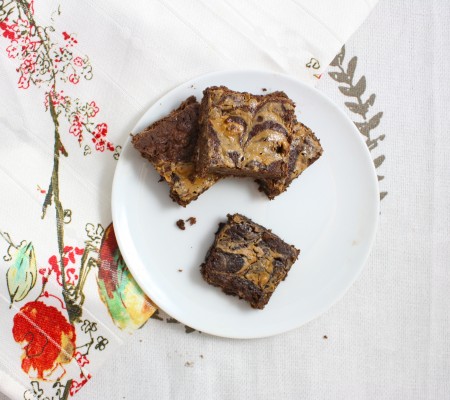 Circumstance: #3: Umm. YOUR MATH TEACHER IS A MARTIAN. What if he/she (do Martians have genders?!?!) get together his/her (?) Martian cronies and starts attacking your fellow math victims I mean classmates?
Improved Circumstance #3: Start chucking jars of peanut butter at the attacking Martians. (Extra points if you hit their UFO mother ship!) If they did't appreciate the sheer amazingness of peanut butter to begin with, they are obviously highly afraid of it and will probably combust immediately if they come in contact with it.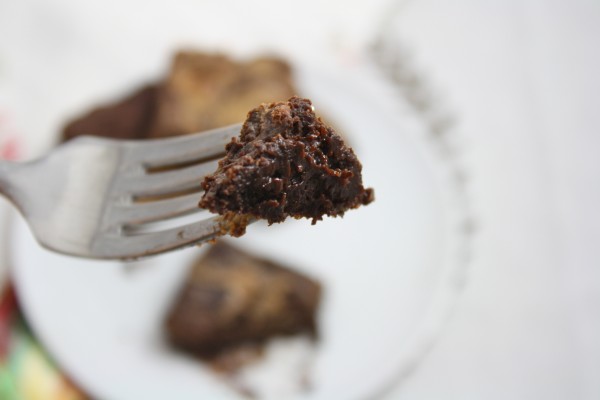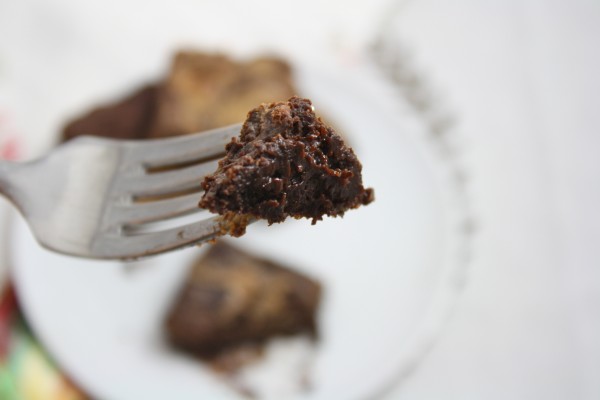 Circumstance #4: You are now in a full-fledged extra terrestrial war with a Martian math teacher army and your only defense is a bunch of mathematically adept (and therefore probably athletically inept) freshman and an unexplained yet abundant supply of peanut butter jars.
Improved Circumstance #4: You start chucking the peanut butter at the Martians and, lo and behold, they do combust    immediately! Not only did you win the war, you get eternal gloating rights because you just fended off an alien abduction, AND you won't have math for the rest of the year. (You just blew up your math teacher with a jar of peanut butter, remember?) You and your freshman army celebrate with the leftover peanut butter and you all live happily ever after.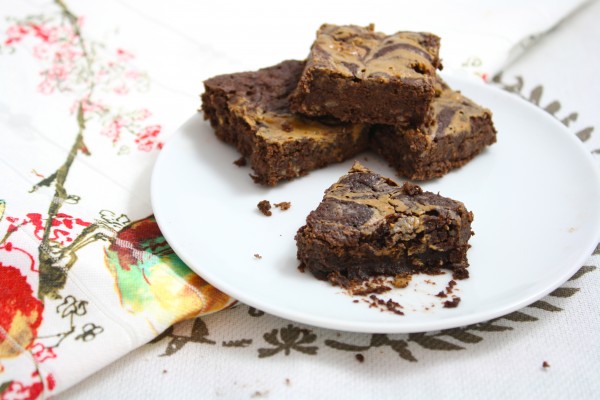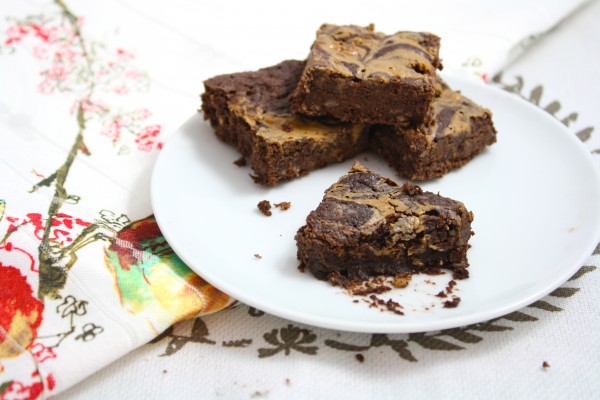 Circumstance #5: What you thought were the greatest brownies ever.
Improved Circumstance #5: You added peanut butter. And then your mind exploded.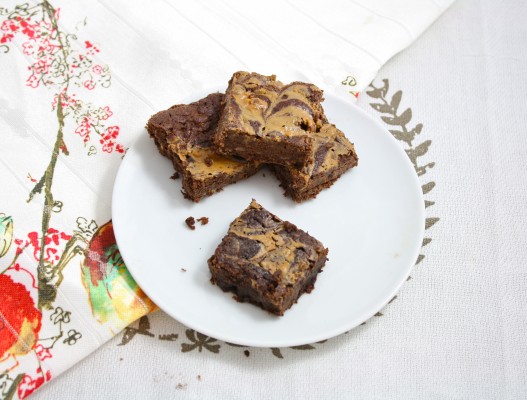 5. Number 4 has no exceptions.
Adapted from my Amazing Low Carb Brownies
Yield: 16 brownies
Healthy Peanut Butter Swirl Brownies
10 minPrep Time:
35 minCook Time:
45 minTotal Time:
Ingredients
3/4 cup granulated erythritol or xylitol
1/4 cup almond meal
1/2 cup cocoa powder (you can use carob if you want, or are doing the no chocolate thing)
1 teaspoon baking powder
1/2 teaspoon salt
3 Tablespoons of egg replacer mixed with 12 Tablespoons of water OR 4 egg whites
1/4 cup applesauce
1 teaspoon vanilla extract
1 Tablespoon Better N' Peanut Butter
2 Tablespoons almond milk
Instructions
Preheat oven to 350F.
Mix erythritol or xylitol, cocoa powder, almond meal, baking powder, and salt. Add in egg replacer mixture or egg whites, applesauce, and vanilla extract and stir until completely combined, which may take a few minutes. Make sure there are no pockets of cocoa powder. Spoon/pour batter into a greased or foil-lined 8x8 pan and set aside.
In a small bowl, combine Better N' Peanut Butter and almond milk and microwave for one minute. Stir, microwave for 30 more seconds, and stir again. Pour this mixture over the brownie batter and swirl with a knife. Your swirls don't have to be perfect!
Bake in the oven at 350F for 30-35 minutes, or until a toothpick comes out clean. Let cool slightly before slicing and eating. I think these are best served warm.
7.8.1.2
248
https://www.foodiefiasco.com/healthy-peanut-butter-swirl-brownies/
Nutrition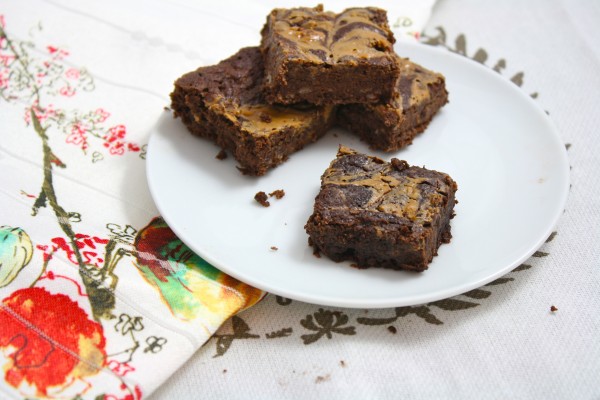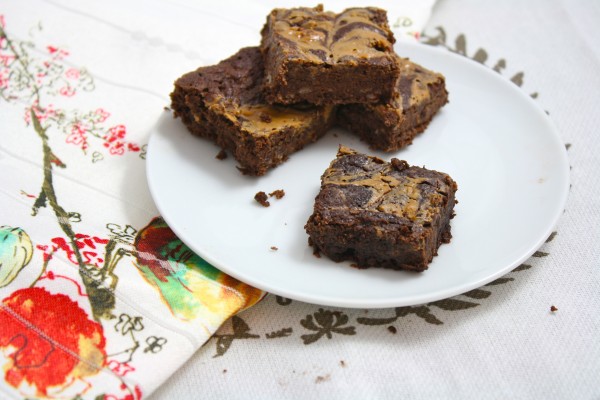 Just don't eat the entire batch while hunched over then pan waiting for it to cool. I dare you.