I'm going to make this short and sweet. Very sweet, to be exact.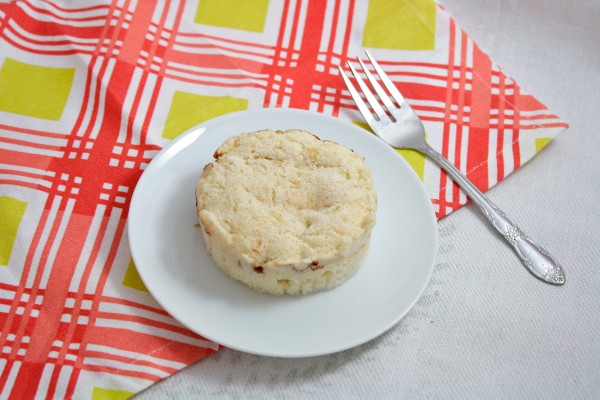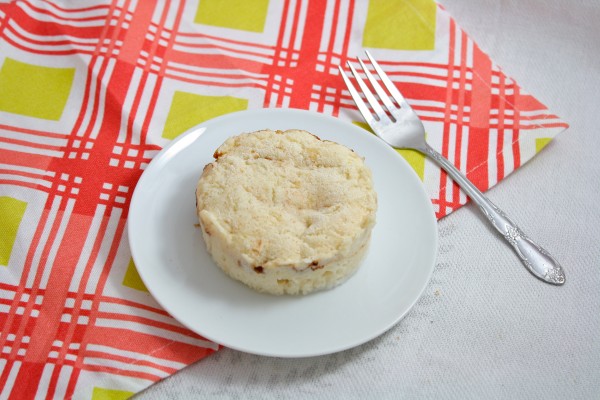 I am in the midst of a math and a French quiz, there is bio homework due tomorrow I am yet to complete (of course I have a free period in which to do it in before bio… who do you think I am?), and I just really want to sleep. Really really badly.
Plus, I am supposed to be preparing for a trip to San Francisco to go the Foodbuzz Festival I was lucky enough to attend last year, but alas, a shift in events has prevented me from going this year. Sad face. (Um, real cool people write out the emoticons they intend to use instead of actually using the emoticons themselves. Emoticons are so 2011.)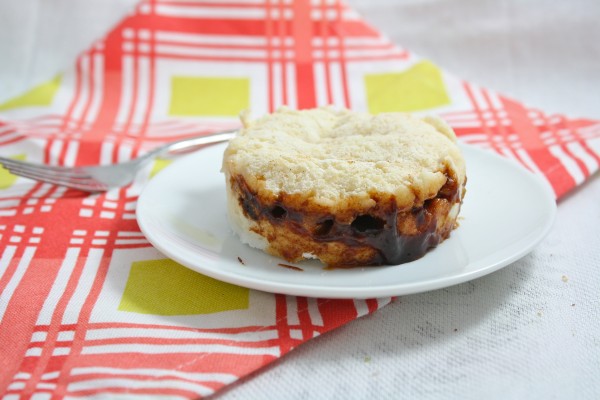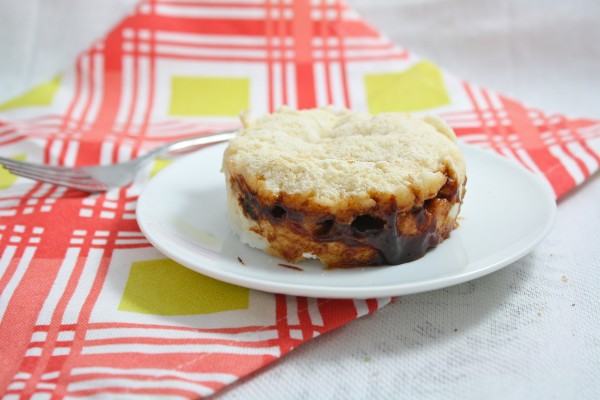 Just look at the cinnamony goodness oozing out of the side. It's like the best part of the cinnamon bun:  the melty, caramel-y bottom! (Which is the exact opposite of a muffin where the top is the best part, but whatever.)
This recipe personifies all that is good in this life: swirls of cinnamony goodness, healthiness, and not time demanding…ness. It is reminiscent of that lovely cinnamon raisin bread you loved as a child which you not-so-secretly wished had no raisins in it at all.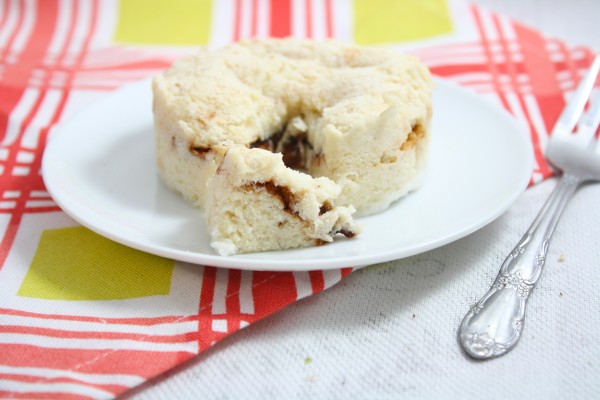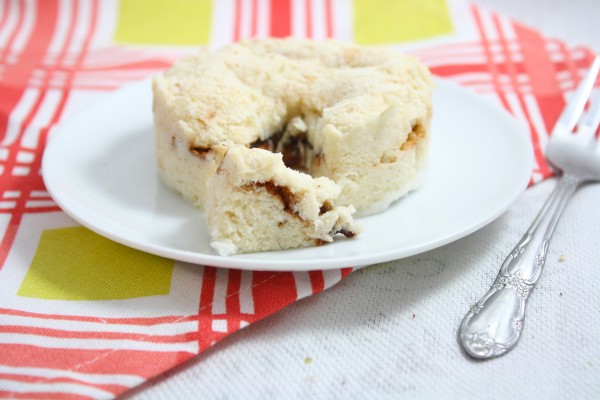 So I've taken all the good parts, the cinnamon (duh) and comfort factor, and packed it into a vegan, gluten free, grain free, sugar free, low carb, and low fat package that takes 2 minutes to make and is only 83 calories for the entire thing. What the whaaa?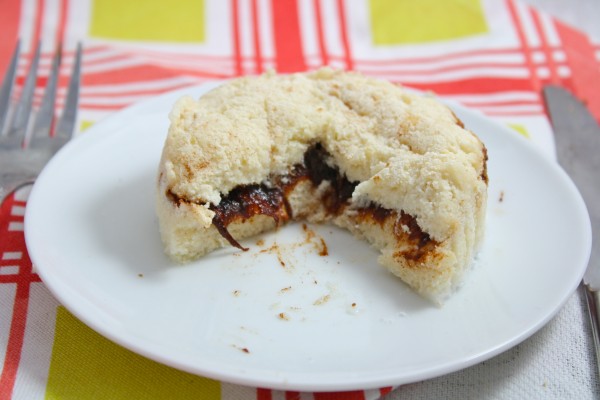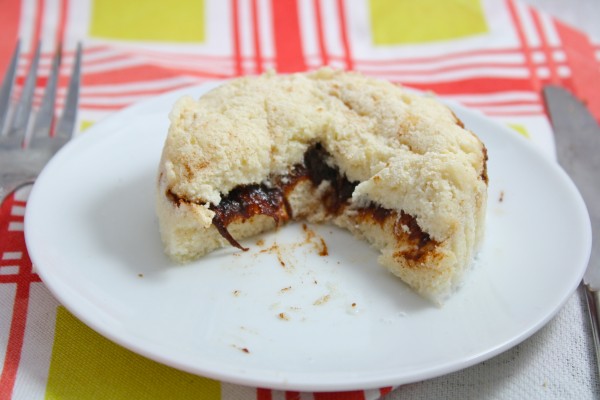 Is there really any explanation necessary? I think not.
So easy to make and uncannily similar to the calorie, carb, and preservative-laden cinnamon loaf of your youth!
Yield: 1 serving (for you!)
"All for One" Cinnamon Swirl Bread
3 minPrep Time:
2 minCook Time:
5 minTotal Time:
Ingredients
2 egg whites, or 1 Tablespoon egg replacer mixed with 4 Tablespoon of water for a vegan version
2 Tablespoons coconut flour
2 Tablespoons applesauce or mashed banana (I prefer banana.)
1/2 teaspoon baking powder
1/4 teaspoon vanilla extract
sweetener to taste (I use 1-2 packets of stevia)
1/2 Tablespoon erythritol (I bet xyltiol would work too.)
1/4-1/2 teaspoon cinnamon (Use the full 1/2 teaspoon if you love cinnamon, but you might want to scale back to 1/4 teaspoon if you're only so-so about cinnamon.)
Instructions
Stir together erythritol and cinnamon in a small bowl and set aside. Combine the coconut flour, egg whites or egg replacer, mashed banana or applesauce, baking powder, vanilla, and sweetener and stir until everything is evenly incoorperated. Spoon 1/2 the batter into a greased mug and sprinkle the cinnamon-erythritol mixture evenly over it. Spoon the remaining batter on top of the cinnamon erythriol and smooth out the top. Microwave for about 2 minutes, keeping a close eye on it to cook it shorter or longer as needed because microwave cooking times vary so greatly. It took 2:30 in my microwave, but it's older than I am. Let cool for a few minutes.
7.8.1.2
249
https://www.foodiefiasco.com/all-for-one-cinnamon-swirl-bread/
Nutrition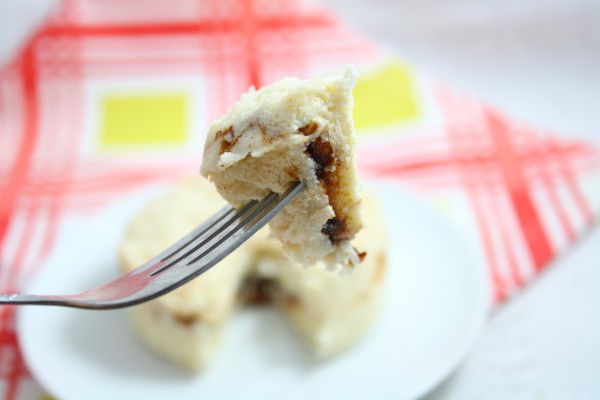 I'll be in my room eating one of these thinsd. If you need me… please wait until I'm finished. Thanks. You understand.
Enjoy!
-Kelly M.