This way shouldn't be allowed.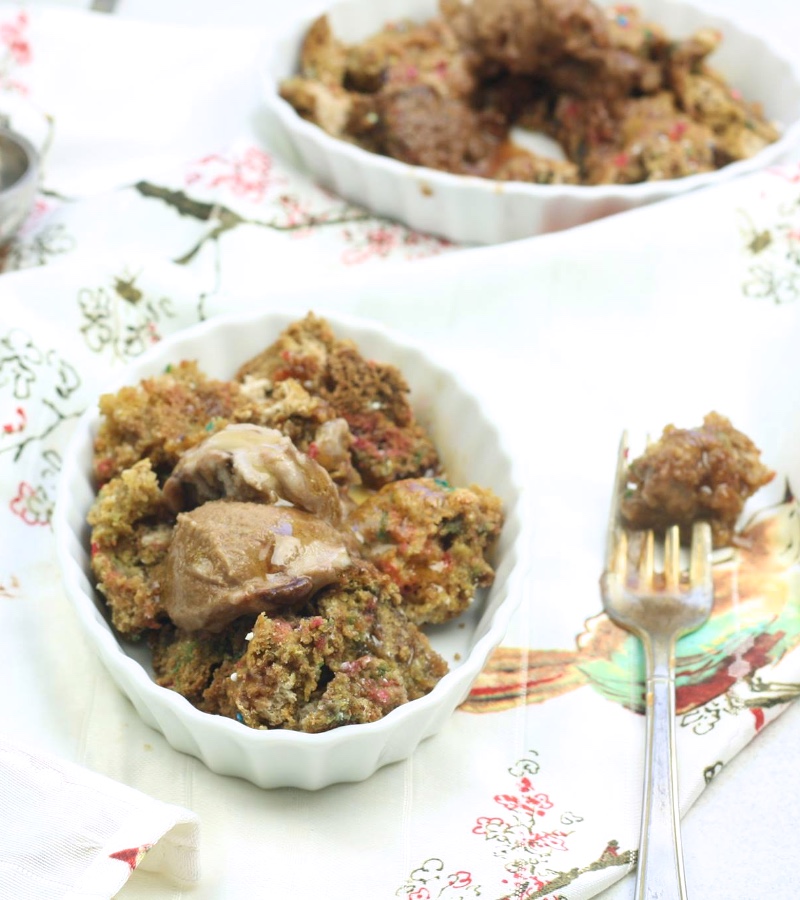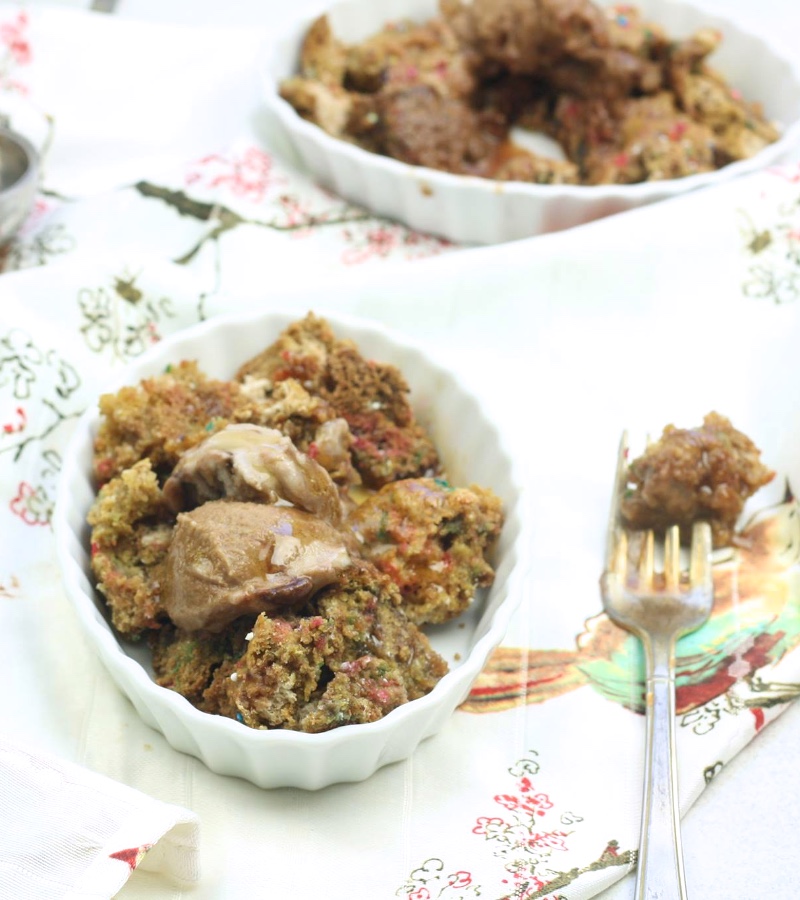 Do you ever just want to eat just like a large quantity of cake batter? I can't be the only one. So naturally that's how I'd start the recipe of my dreams. With a large bowl of cake batter. How civilized.
I also needed a more creative excuse to buy another loaf of low carb bread, i.e. my most recent obsession. (Julian Bakery anyone??) So bread pudding was the obvious answer. Obviously.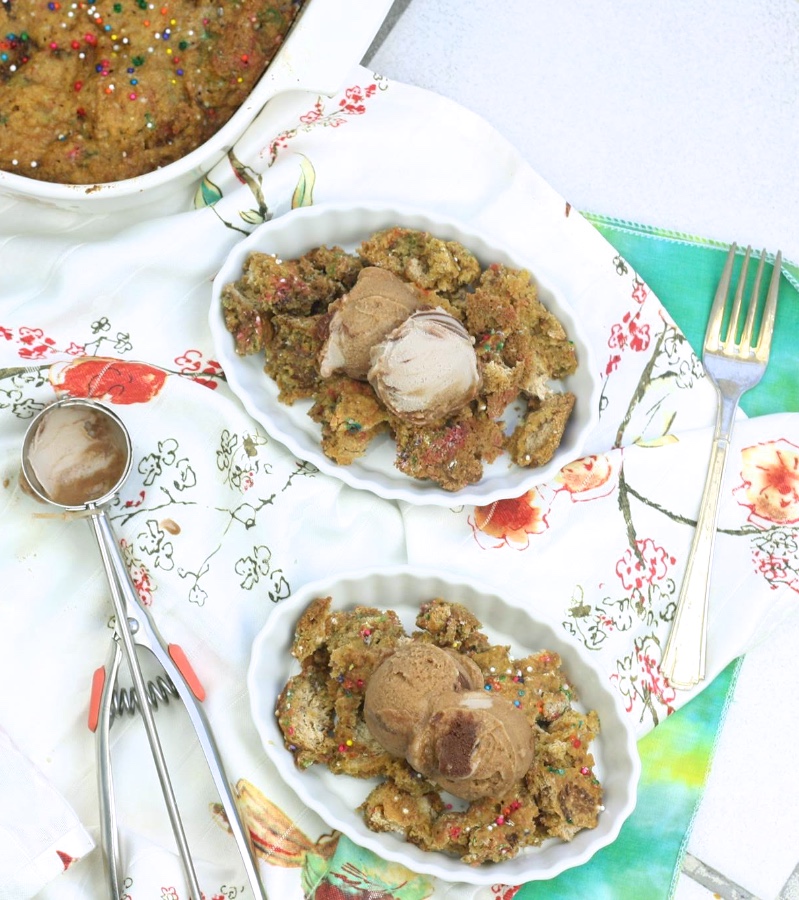 It's cake batter and bread pudding which are literally the two greatest things ever. The only way it could have been better is if I added sprinkles. And ice cream. So of course I did both.
Speaking of my shameless love for food stuffs, have you seen this Arctic Zero wizardry? 150 calorie pints are perfect for days where I'm not feeling the whole portion control thing. Which is most days. Most days I want to eat the whole pint.
So as a happy medium, I graced this bread pudding with a couple scoops of the chocolate flavor. Welcome to the high life my friends.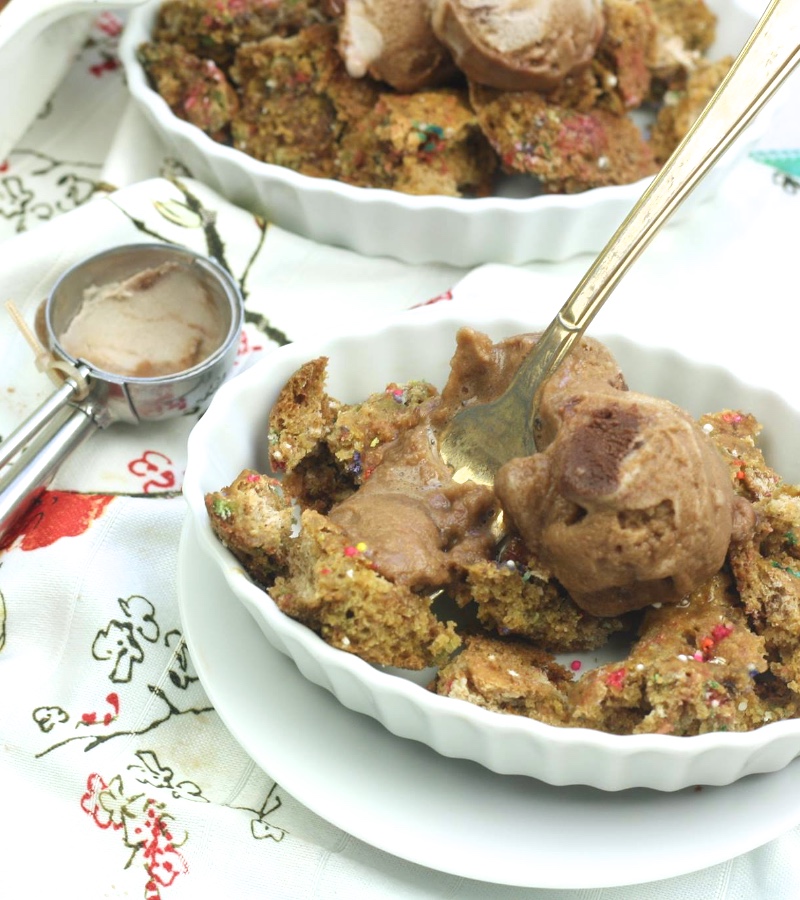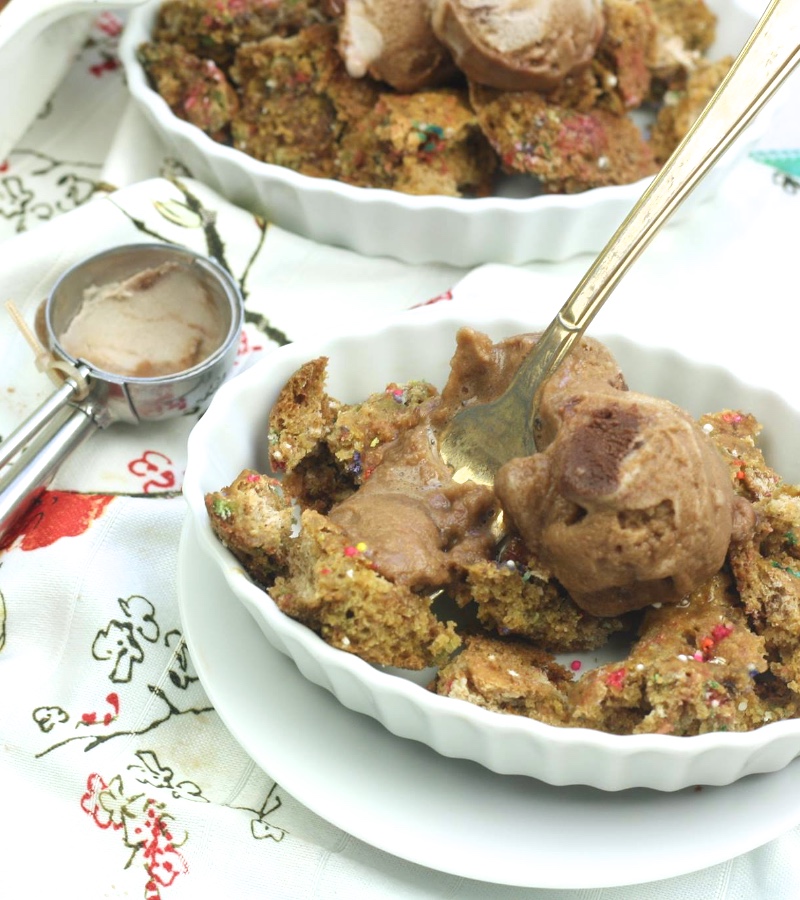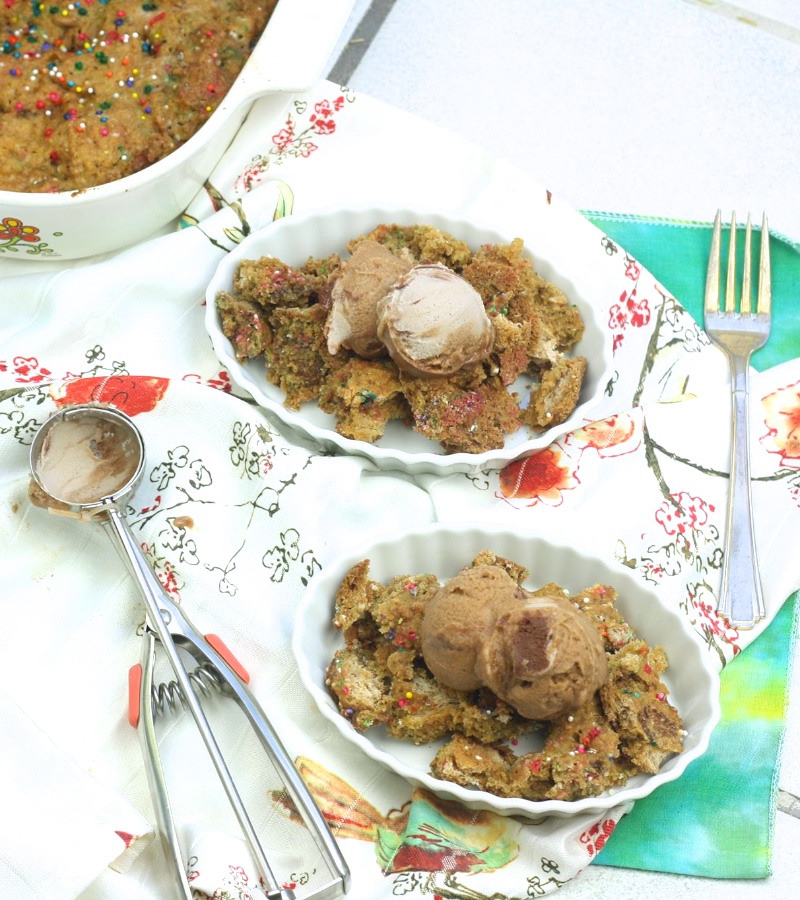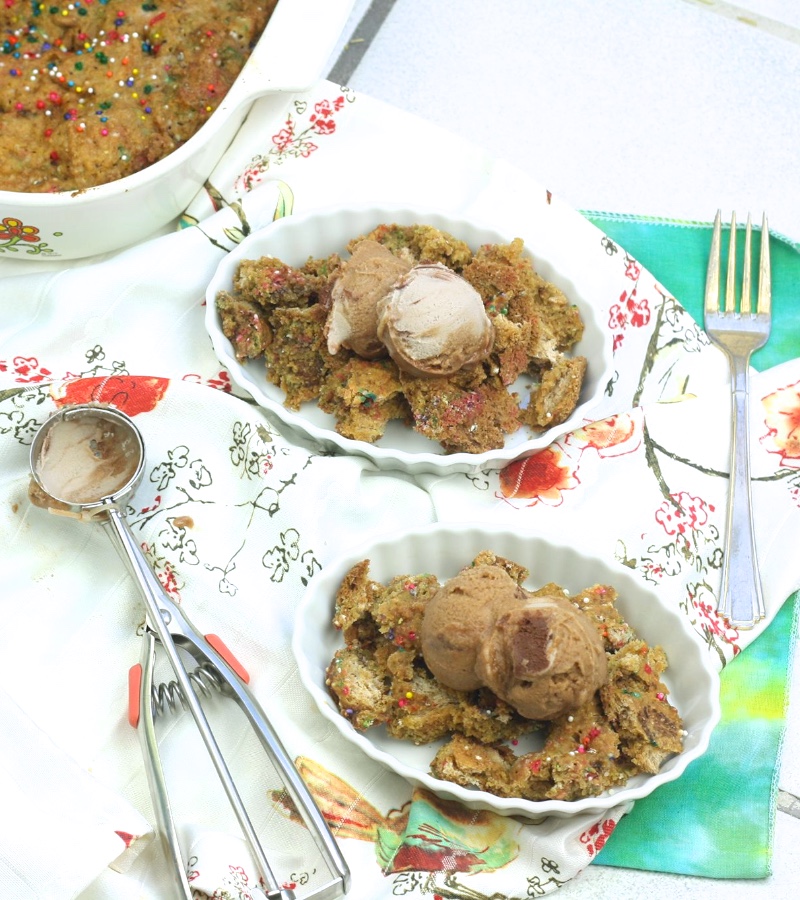 Want to see a magic trick? If you pour maple syrup on top, this insanely decadent cake batter pudding is acceptable for breakfast.
Bonus points for an action shot.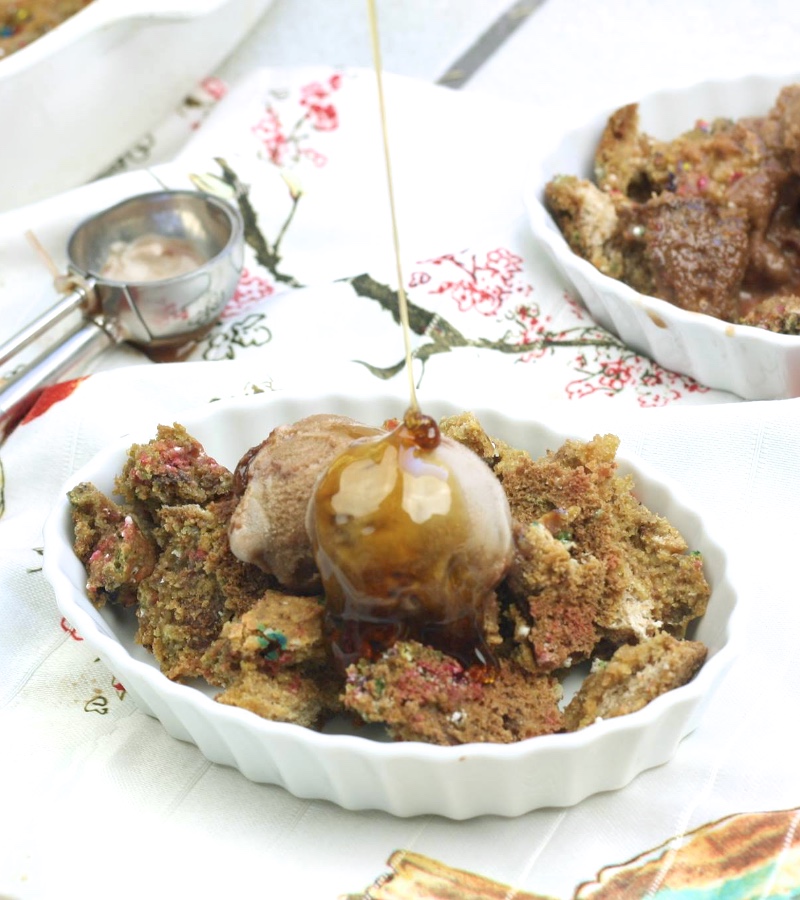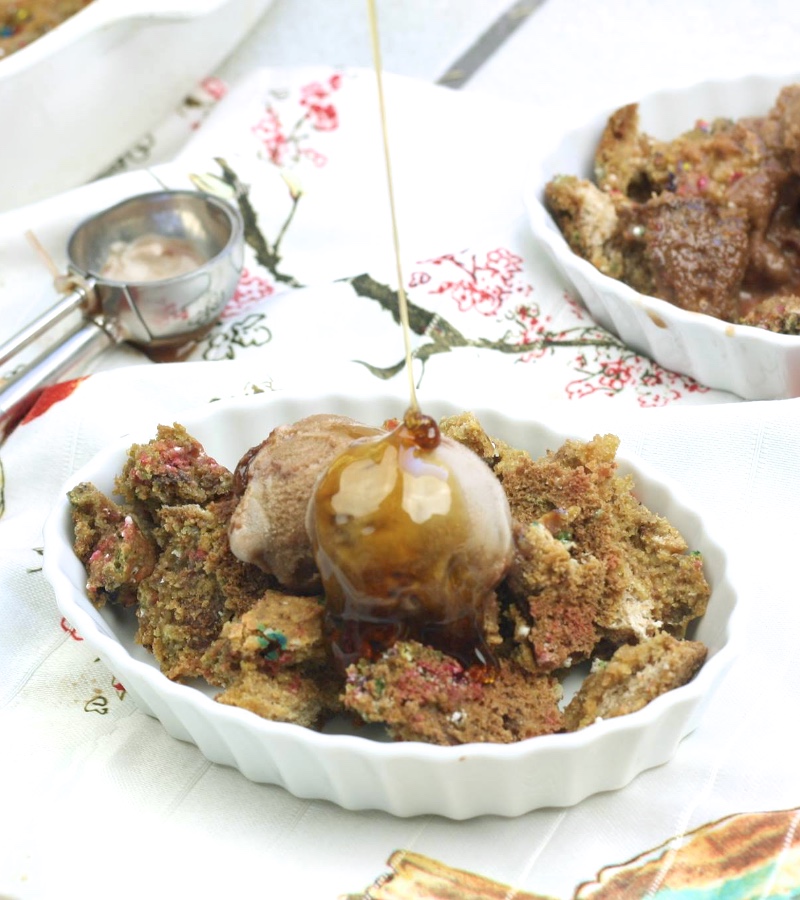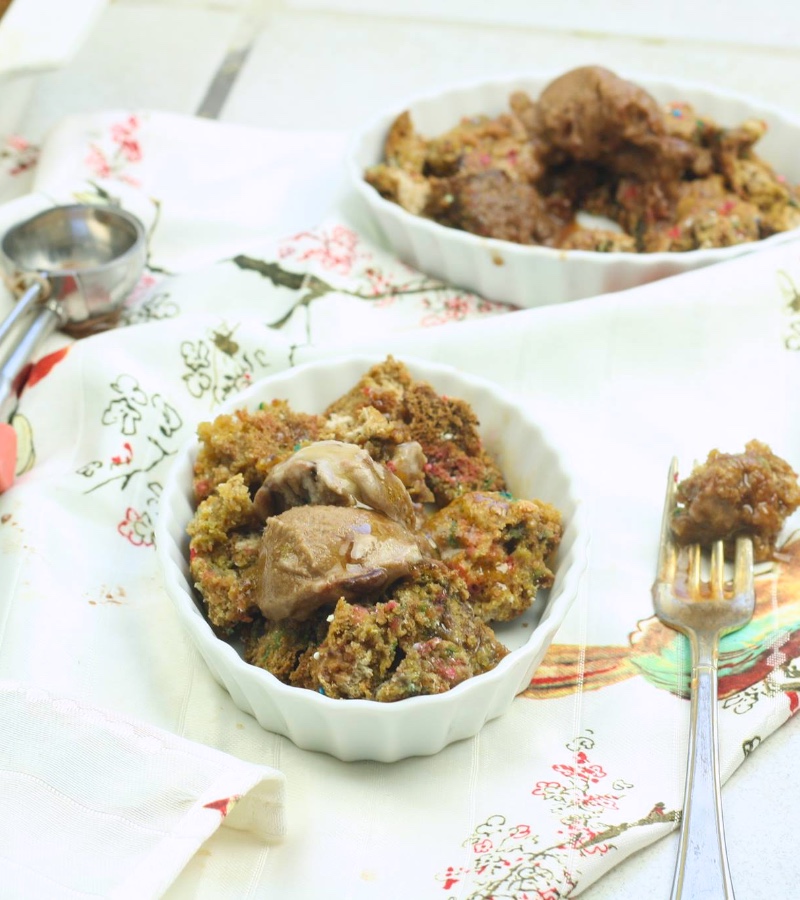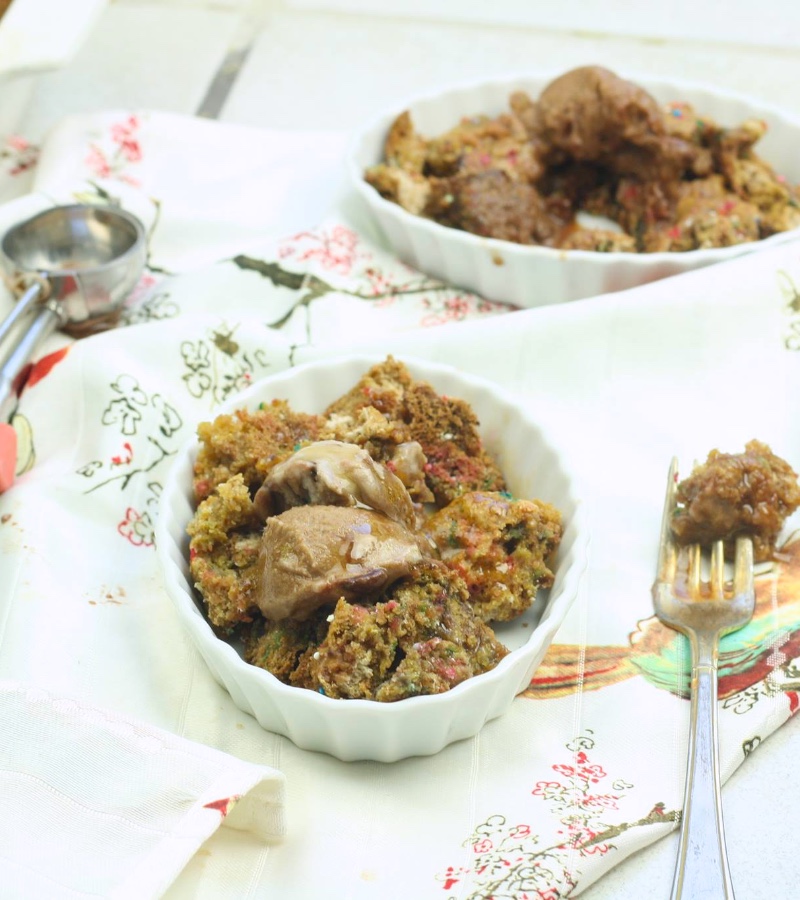 See? Toast. So this is totally perfect for breakfast.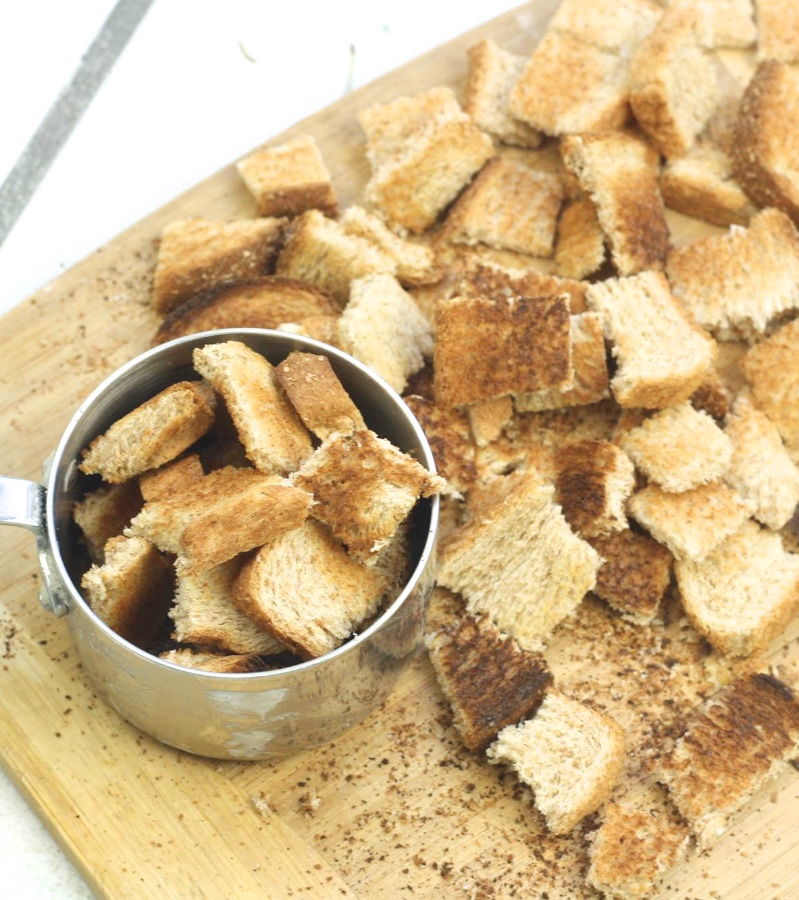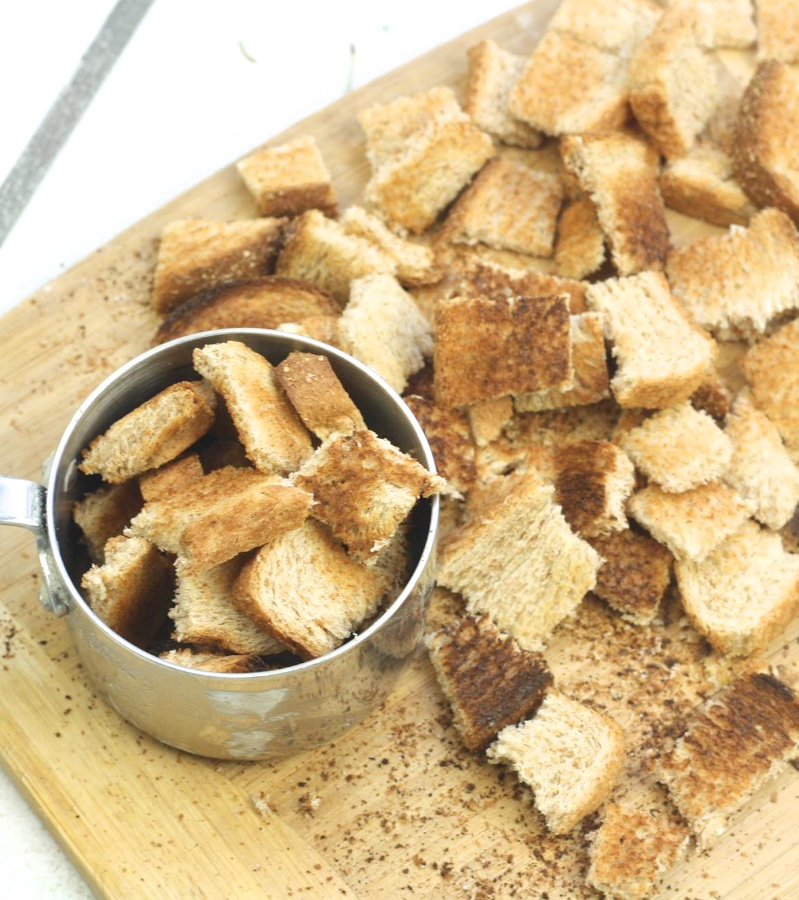 Next you're going to whip up a bowl of just straight cake batter (*squeals*) and then fold in your toasted bread squares. And sprinkles. Lots of sprinkles. We can't forget the star.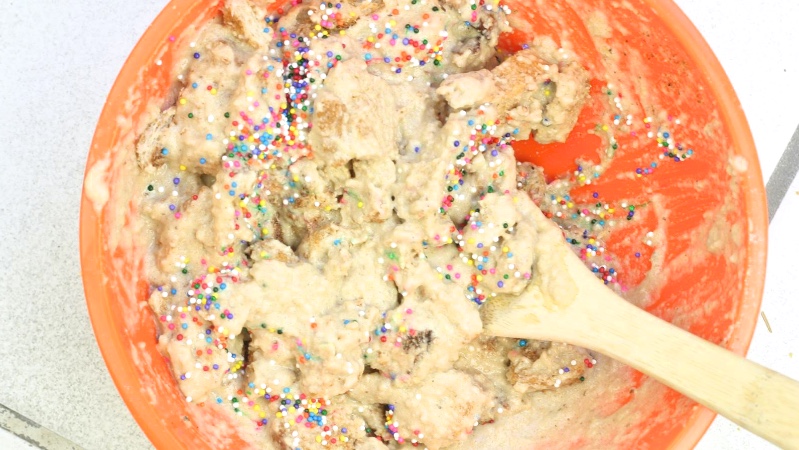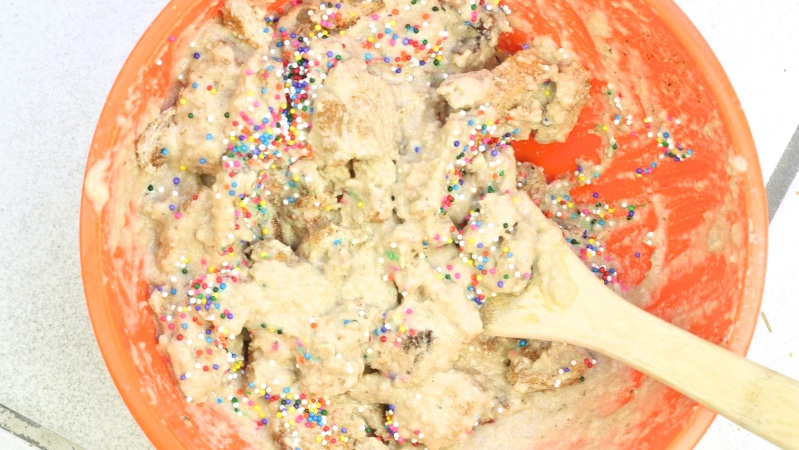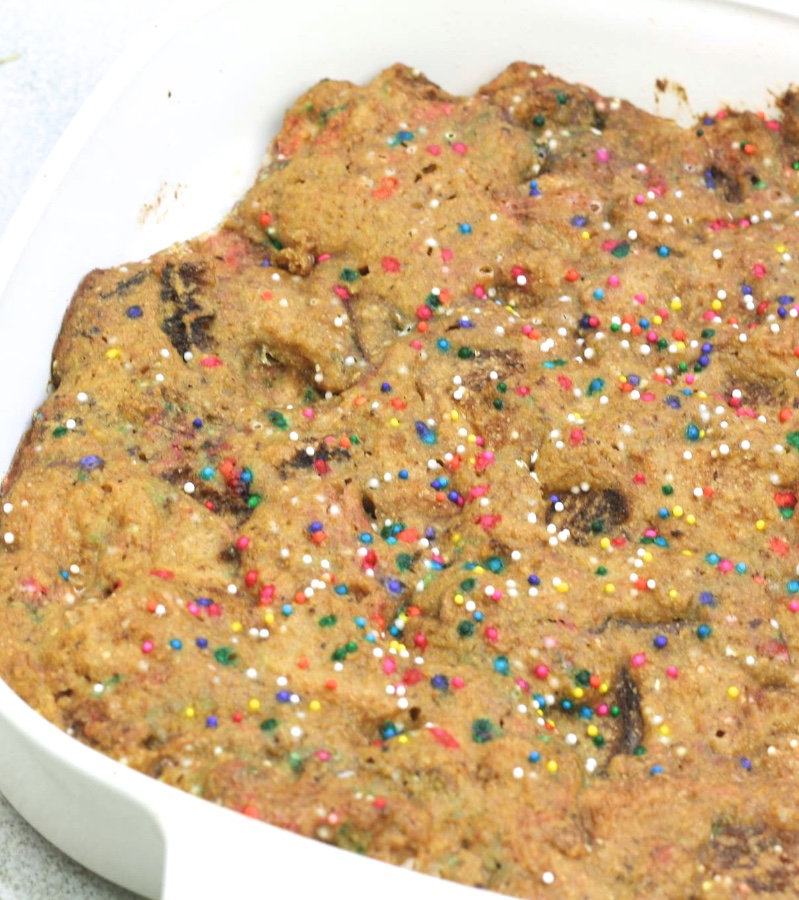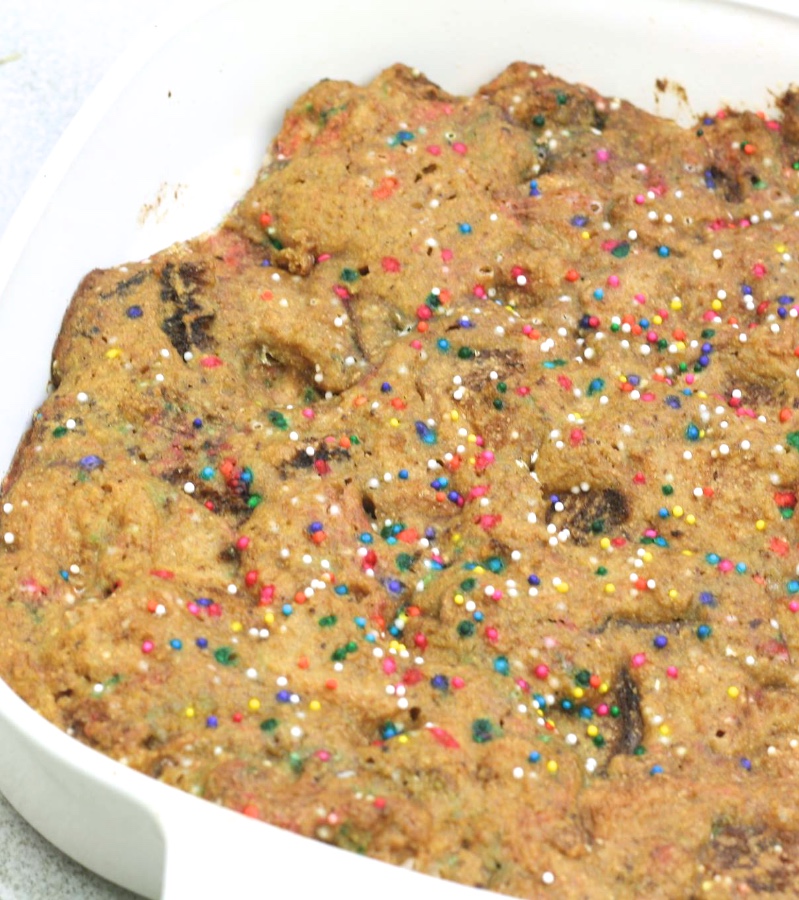 Cake Batter Bread Pudding
Ingredients
- 1¼ cups white whole wheat flour OR ¾ cup almond meal plus ¾ cup coconut flour
- ¾ cup erythritol or sugar
- 1 teaspoon baking soda
- ½ teaspoon salt
- 1 cup almond milk
- 2 teaspoons vanilla extract
1 teaspoon almond extract
- ⅓ cup applesauce
- 1 teaspoon distilled white or apple cider vinegar
- 4 cups toasted bread cubes (use low carb/gluten free bread based on your preferences)
- 2 tablespoons sprinkles (leave out for a sugar free/paleo version)
Instructions
Preheat oven to 350°F. Grease an 8x8 baking dish and set aside.
In a large bowl, combine the flour, erythritol or sugar, baking soda, and salt. Add in the almond milk, vanilla extract, almond extract, applesauce, and vinegar and stir until completely incorporated. Gently fold in the bread crumbs, then stir in the sprinkles.
Spread into the prepared baking dish and bake in the oven at 350°F for 45 minutes, or until a toothpick inserted into the center comes out clean. Let cool before cutting into 8 pieces. Devour.
Notes
Nutritional information calculated with erythritol and 45 calorie/slice bread.
Nutrition Information
Serving size:
⅛ recipe
Calories:
105