I'm alive!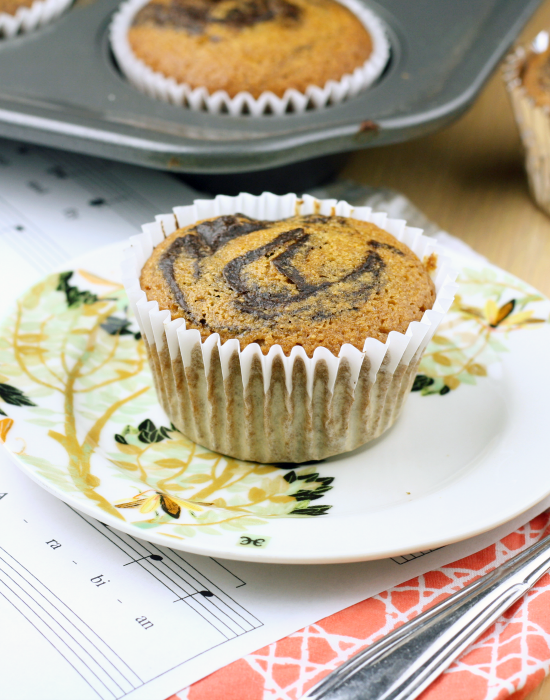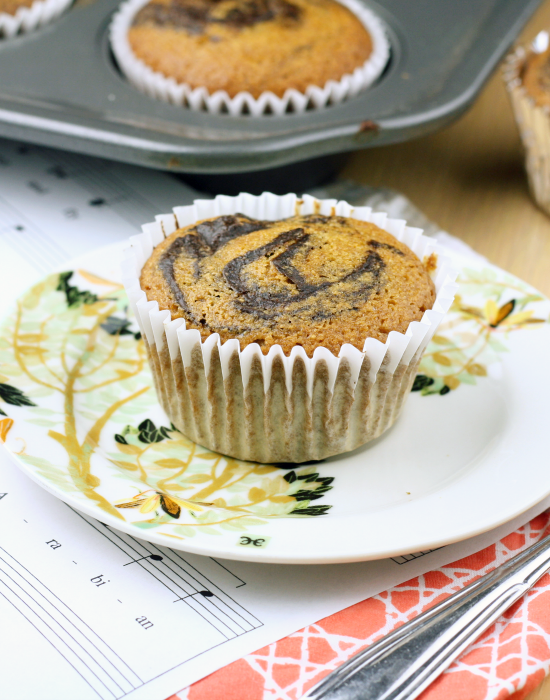 Please please forgive my missing-in-action-ness, but I went from a solid week of rehearsals leading up to a magical concert straight to a New York tour and lots of incredible food to share with you. It's a whirlwind but I love it and I love you too and everything is okay.
Actually, everything is wonderful! We all have to remember that. There is so much to be grateful for. I've got a huge batch of life- changingly delicious nutella muffins, a brilliant muffin ballad courtesy of Tina Fey, an audacious notion that I should give up nutella for Lent, and a group of wonderful readers who will eat the muffins for me.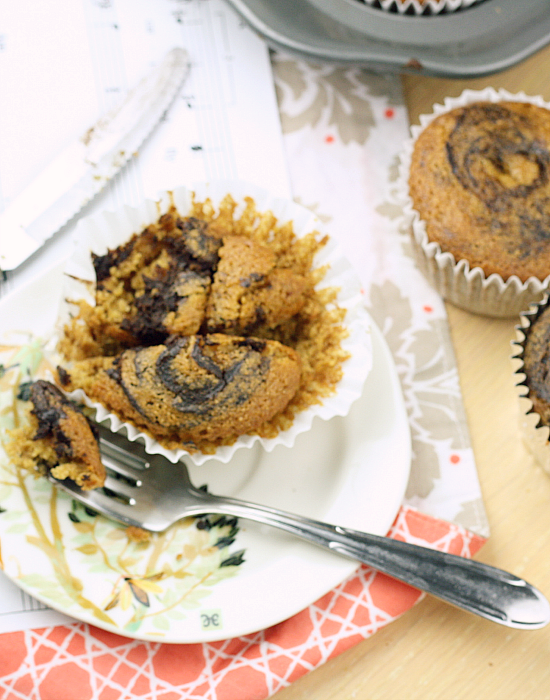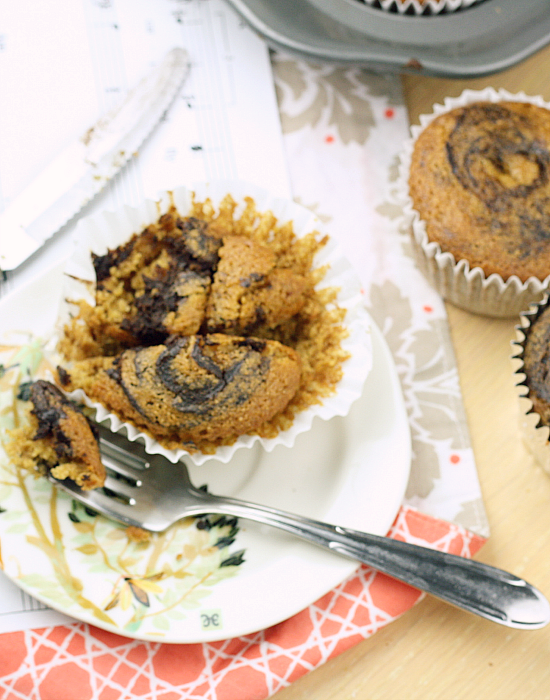 Go ahead.
Take a bite.
See?
Everything is going to be okay.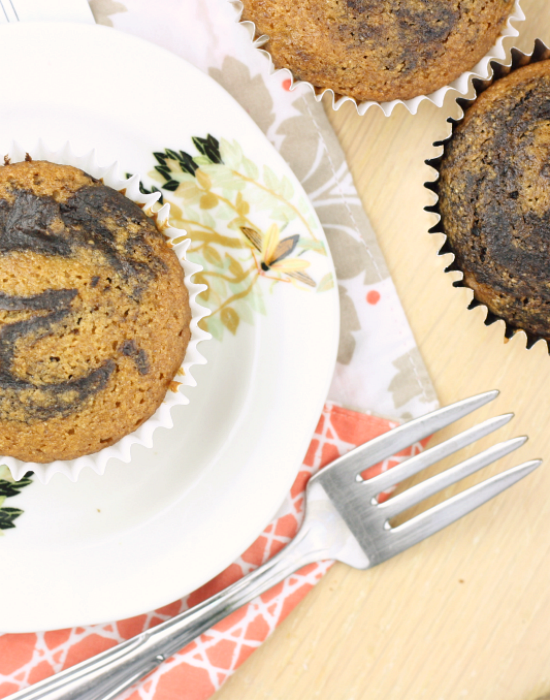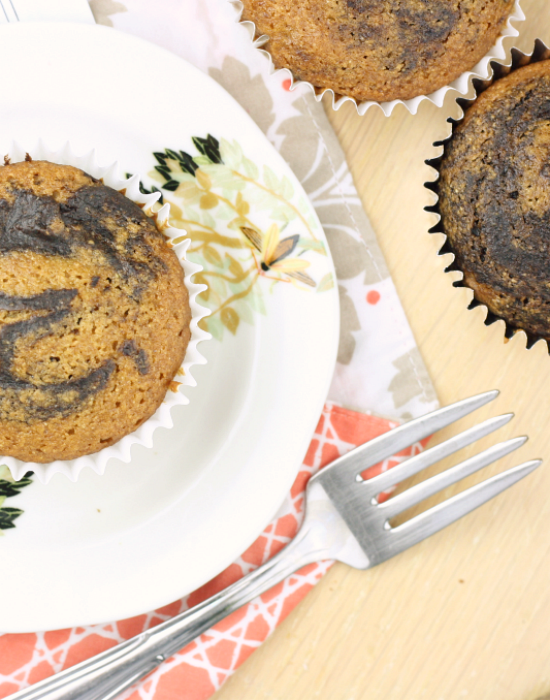 And you never skipped breakfast again.
I love breakfasts that can pass as desserts. It sounds so much more reasonable than the other way around.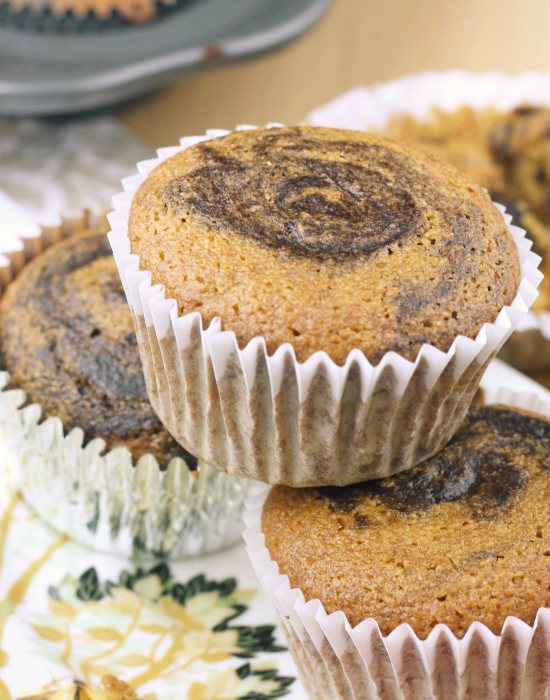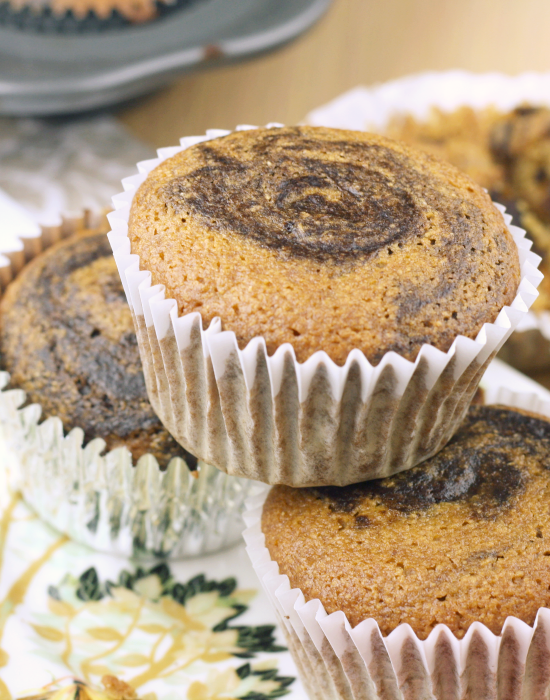 Speaking of the most important meal of the day, I take my dessert very seriously. But breakfast is important too. Enter my new favorite best of both worlds.
My favorite yogurt shop near school sells these fabulous breakfast bars, and I was so excited when the company wanted to give some away to a (very) lucky Foodie Fiasco reader.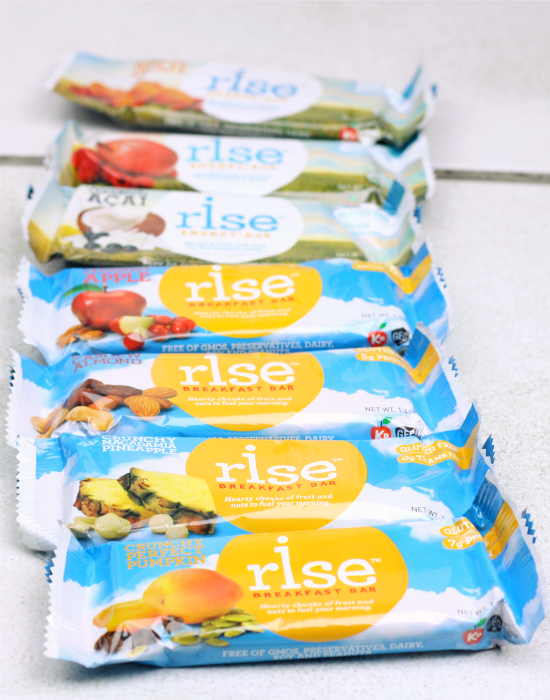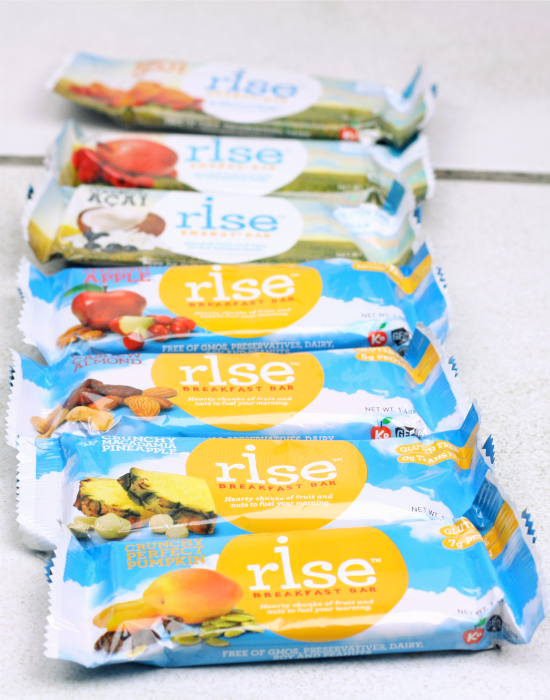 Rise Bars are made with wholesome, scrumptious ingredients that make the breakfast of champions feel like an indulgence.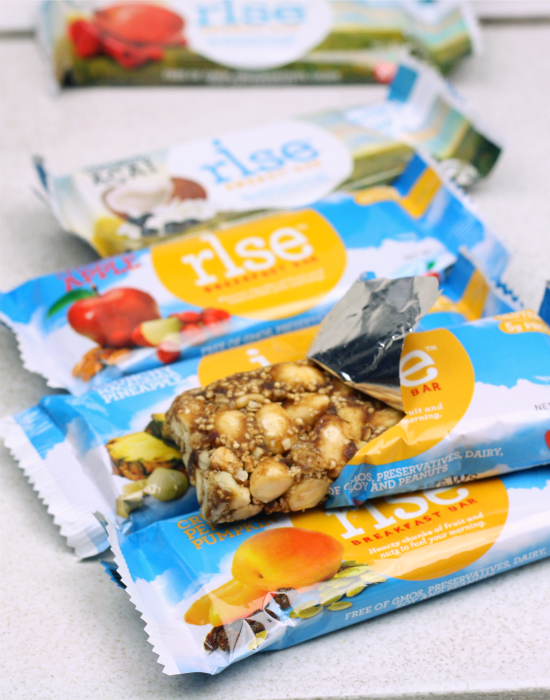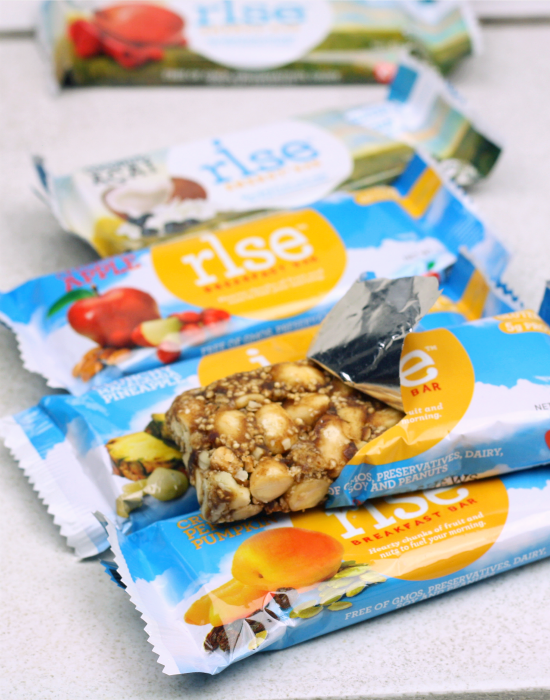 Without further ado, let's make some muffins!
Whip up your batter lickity split and evenly distribute among your fanciest muffin liners. (Ehem, cupcake liners could go either way.) The secret for this is to use an ice cream scoop for even batter scoopage.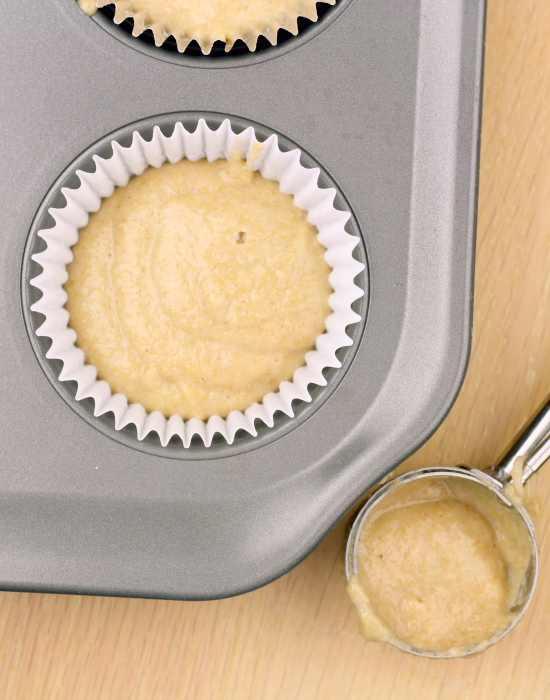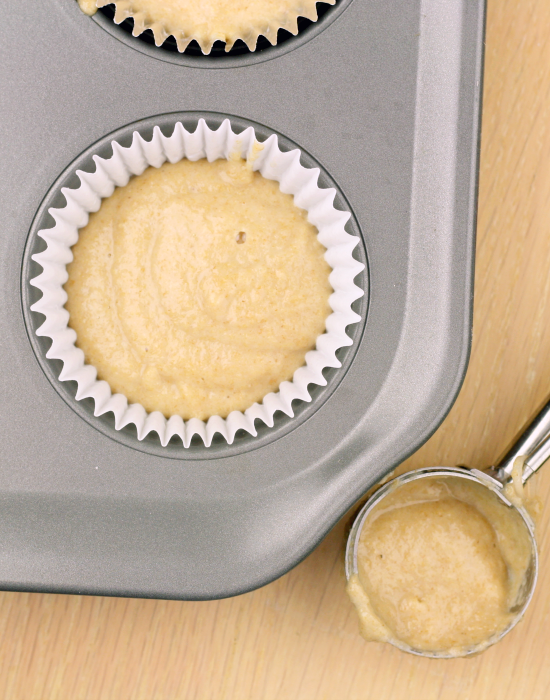 Now swirl in the nutella! I love this part. Your swirls don't have to be perfect, but you absolutely must have fun making them. The nutella will love you either way.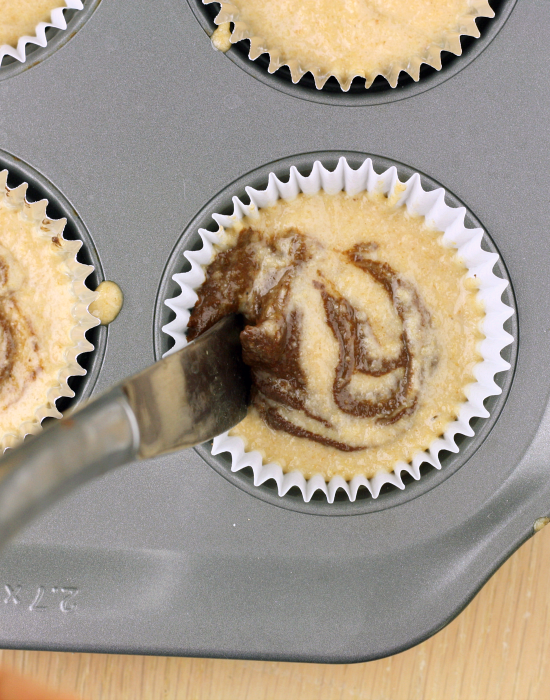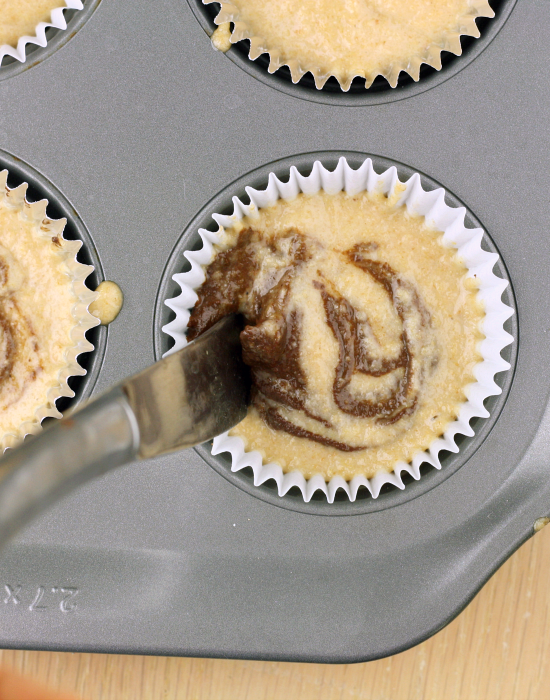 Bake and behold.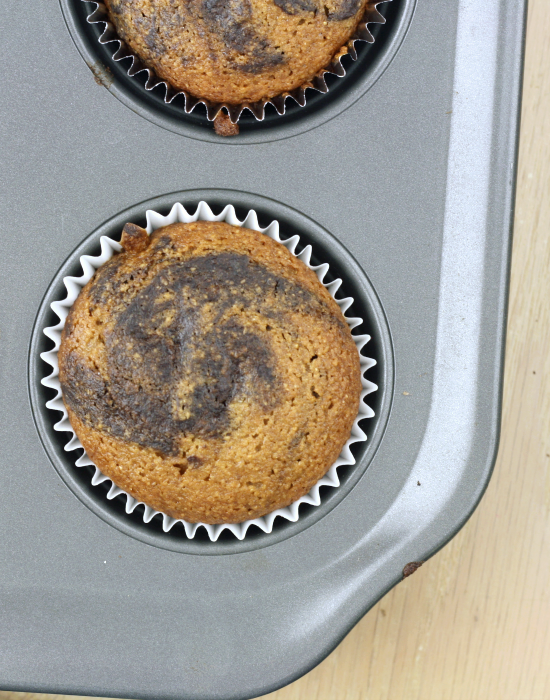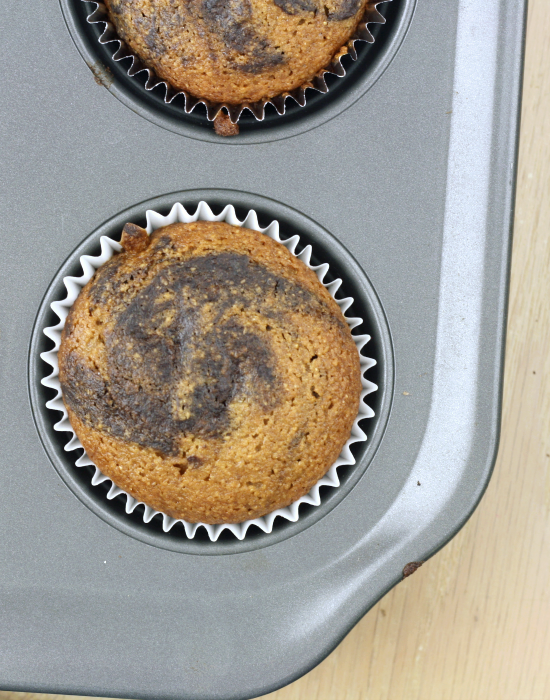 Yield: 12 cupcakes
Nutella Swirl Cupcakes
10 minPrep Time:
25 minCook Time:
35 minTotal Time:
Ingredients
1 1/4 cups white whole wheat flour OR 3/4 cup almond meal plus 3/4 cup coconut flour
3/4 cup erythritol or sugar
1 tsp baking soda
1/2 tsp salt
1 cup almond milk
1 tablespoon vanilla extract
1/3 cup applesauce
1 tsp distilled white or apple cider vinegar
1/4 cup Nutella (I used homemade
Instructions
Preheat oven to 350°F. Line a 12 cup muffin tin with cupcake liners and set aside.
In a large bowl, combine the flour, erythritol or sugar, baking soda, and salt. Add in the almond milk, vanilla extract, applesauce, and vinegar until the batter is uniform and no pockets of flour remain. Take care not to over stir.
Evenly distribute the batter into the cupcake liners. The trick to doing this is using an ice cream scoop. It makes the process very neat and keeps the cupcakes the same size so they bake evenly. Bake in the oven at 350°F for about 25 minutes, or until a toothpick inserted into the center comes out clean. Allow to cool before frosting.
Devour.
Notes
Nutritional information calculated with white whole wheat flour, erythritol, and homemade Nutella.
7.8.1.2
333
https://www.foodiefiasco.com/nutella-swirl-muffins/
Nutrition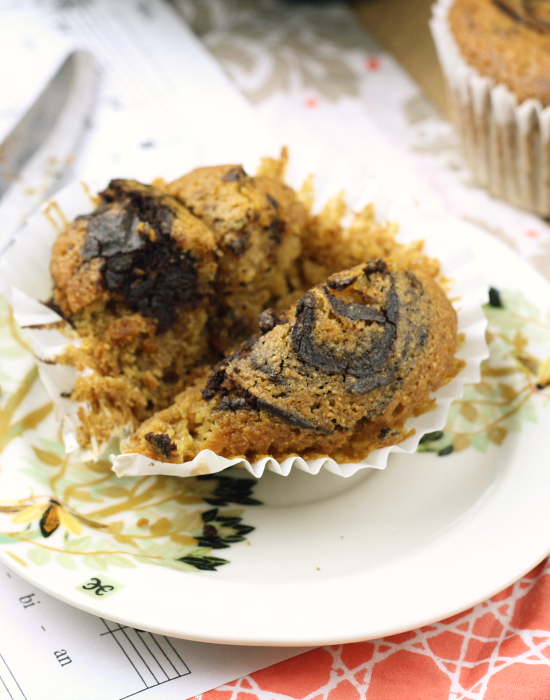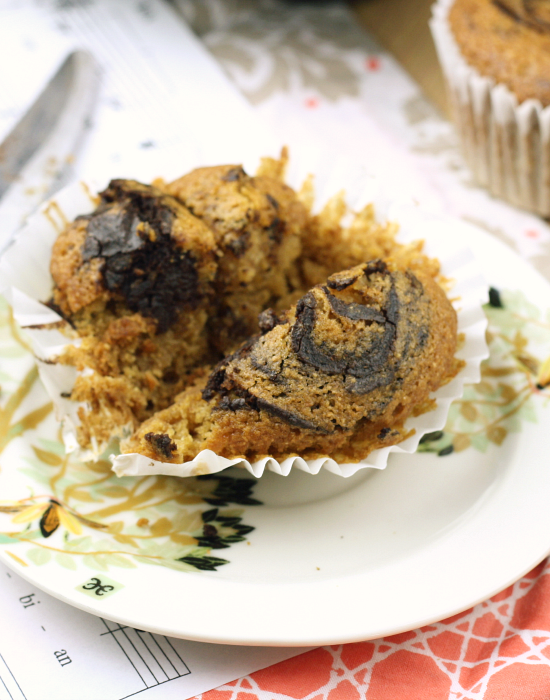 A lucky Foodie Fiasco reader will win the mother load of assorted Rise Bars!
To enter:
1. Leave a comment talking about:
what your favorite breakfast is. Fair warning: I'm not a bar gal, but Rise has made me a convert!
For additional entries (Please leave a comment for each thing you do):
1. Like Foodie Fiasco on Facebook
2. Like Rise Bars on Facebook
3. Follow @foodiefiasco Twitter
4. Follow @risebars on Twitter.
5. Follow @foodiefiasco on Pinterest and pin one of my recipes
6. Subscribe to the Foodie Fiasco Newsletter (right sidebar of this page)
Thank you so much for coming to the breakfast party my friends, and good luck!
Update: The winning comment is #49. Congrats to Rebecca from Dorm Room Baker!