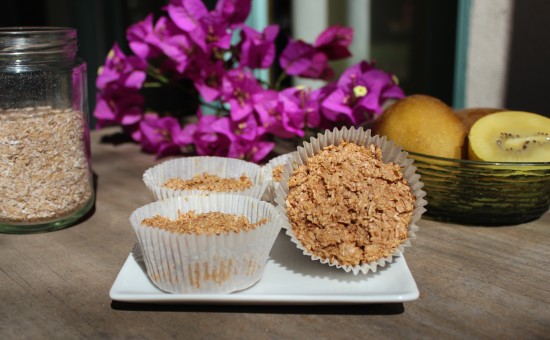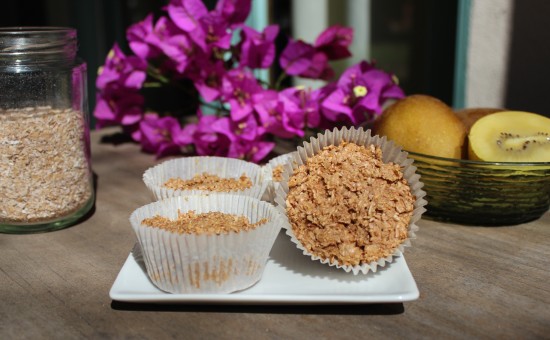 My name is Hannah Wilen, and I go to school with my amazing friend, the lovely, creative, and inspiring Kelly Morrison. I've been avid follower of foodiefiasco.com for years now, and I love Kelly's recipes so much that think I've made almost every recipe on this site!
So, when Kelly asked me if I would write for her site, I couldn't believe it. I was so honored, and I am incredibly blessed to have such a wonderful and sweet friend as Kelly is (I could go on for days about her, but I don't want to embarrass her TOO much 🙂 ). If you want to learn a little bit about me, check out my bio! Now, onto the muffins!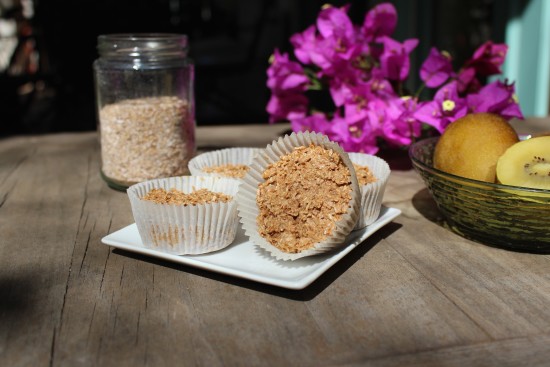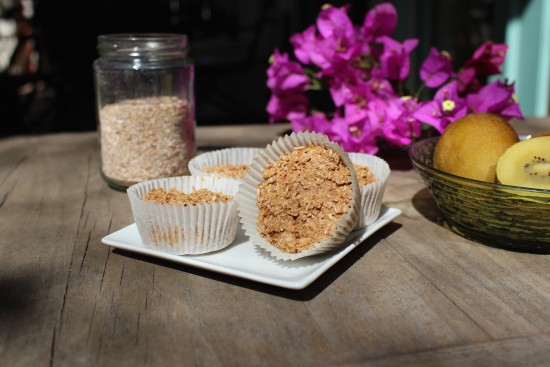 1 muffin from Starbucks: 350 calories, 12 g fat, 1 g fiber, 6 g protein, 29 g sugar.
1 vanilla wheat bran muffin: 58 calories, 2 g fat, 5.5 g fiber, 5 g protein, <1 g sugar.
Enough said.
I have been making these bran muffins for years, and they're absolutely delicious! They also keep really well in the fridge, so I can quickly grab one before school as I sprint out the door to catch the bus (I'm not a morning person).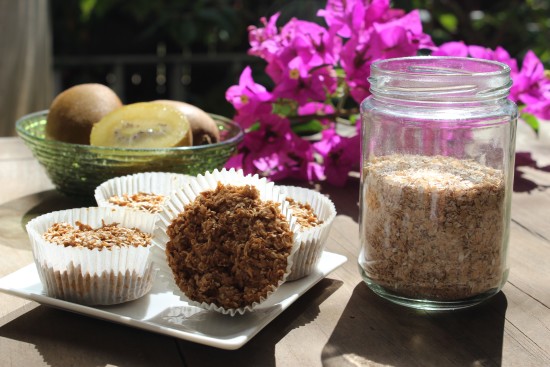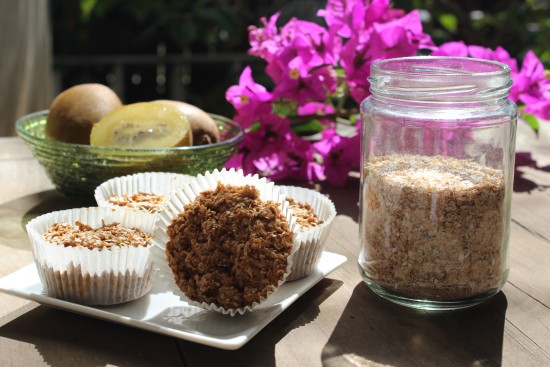 These muffins are so good that you'll want to eat the whole batch, but disclaimer: each muffin contains 22% of your daily recommended fiber intake. Fiber is great for a healthy diet and weight loss, and a high-fiber breakfast keeps you full until lunchtime, However, if you have too much in one sitting, you'll probably get a pretty bad stomachache (I've made that mistake many times).
The high fiber content of these muffins means that they are EXTREMELY filling, so I would recommend eating no more than 2 of these muffins at a time (44% of your daily fiber and 10 g protein in just 2 muffins! Woo hoo!).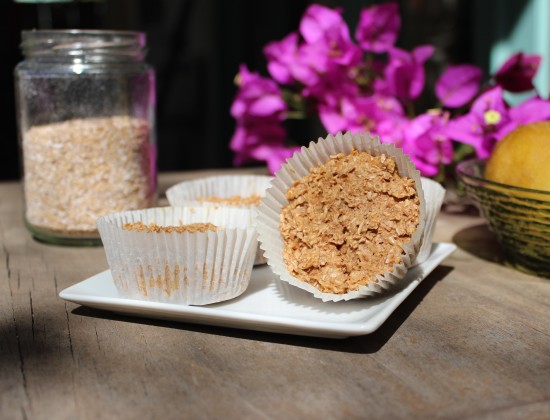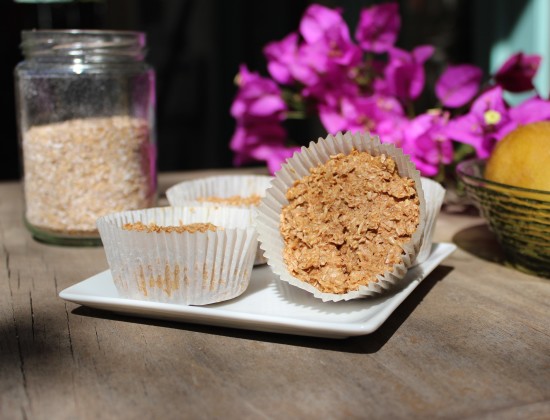 Vanilla Wheat Bran Muffins
High-fiber, protein-packed, low fat, sugar-free vanilla bran muffins!
Ingredients
¾ cup wheat bran (see note for gluten free version)
¼ cup whole wheat flour
2 egg whites (or 2 flax eggs to make this recipe vegan)
½ teaspoon baking powder
2 tablespoons almond milk
½ teaspoon vanilla extract
¼ cup erythritol (or 10 drops liquid stevia)
Instructions
Preheat oven to 350°F. Line 4 muffin tins with liners, spray with cooking spray, and set aside..
In a large mixing bowl, combine the dry ingredients (wheat bran, whole wheat flour, and baking powder). Add in the wet ingredients (the egg whites, milk of choice, vanilla, and stevia) and stir until completely combined.
Divide the batter between the 4 prepared muffin tins (an ice cream scoop is useful for this).
Bake in the oven for 17-19 minutes, or until a toothpick inserted into the center comes out clean. Let cool and you're done!
Notes
To make gluten free, use oat bran and gluten free all purpose flour.
Nutrition Information
Serving size:
1 muffin
Calories:
58
Fat:
2g
Sugar:
<1g
Fiber:
5.5g
Protein:
5g