Ahem.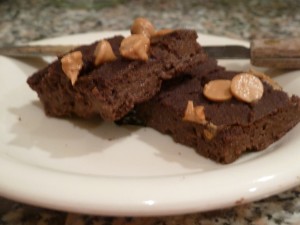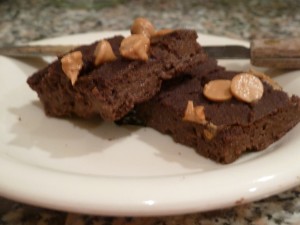 Brownies.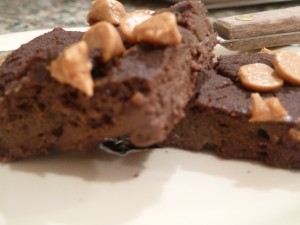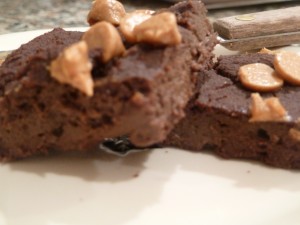 An entire tray.
For breakfast.
And no, they don't taste like cardboard. They are amazing.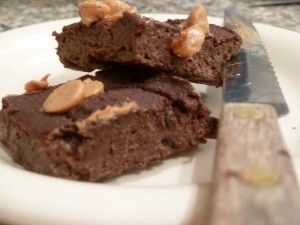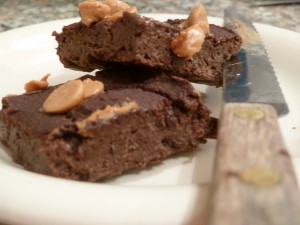 Oh come on, you're sold right? (I mean seriouly, look at that fudginess!)
Coconut Flour Breakfast Brownies
Although they taste just like brownies, these are a perfectly acceptable breakfast food. They are also gluten free and vegan to boot. And if you are eating these for breakfast, you can eat the entire tray. You can start jumping up and down now.
1/2c. coconut flour
1t. baking powder
1/2t. salt
1/3c. cocoa powder
1 banana, thouroughly mashed
1/2c. sugar or 6T NuNaturals stevia baking blend (I like it with stevia, but I know some people are sensitive to it, so just use sugar if you don't want  to use stevia, but then I wouldn't eat the entire tray. ;))
3/4c. plus 2T almond milk
1/4c. chips of choice, optional
Whisk flour, baking powder, salt, and cocoa powder together in a medium bowl. In a seperate bowl, mix together banana and stevia or sugar and add to flour mixture. Now add the almond milk, adding slighly more or less as needed, and stir to combine, but don't overmix.
Now pour into a well greased or foil lined (makes cleanup a dream) 8X8 baking dish and toss on top if using.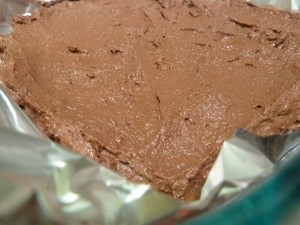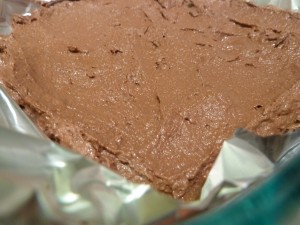 Which picture is better?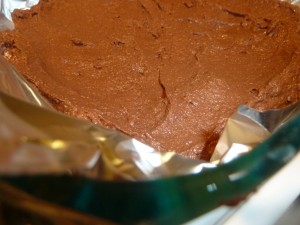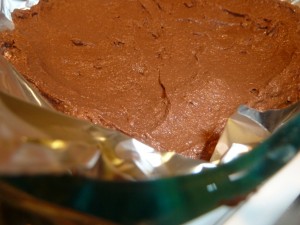 Bake at at 350F for 50 minutes or until a toothick inserted in the middle comes out pretty clean. (Don't worry, I sprinkled on the chips after I snapped this pic.)
Inhale.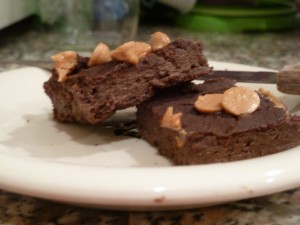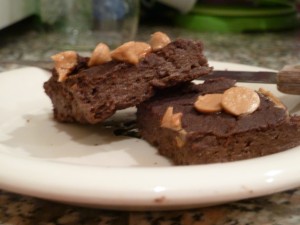 I was serious before. This entire tray of brownies is about 400 calories (if using stevia baking blend, but if using stevia drops, it's only 300!) This is the perfect Ashley-sized breakfast, but if i were baking it for my own breakfast, I would only eat half and either refigerate the leftovers for later or give the other to my mama. Of course, you could always just halve the recipe an bake it into an 8X4 in. pan instead. Your call.
But for this round, I just sliced and ate!
Remeber, Brownies. For. BREAKFAST. 
You going to go make these now, right?
Of course you are.
Enjoy!
-Kelly M.