It may not be too late to make some of this simple and healthy peach sauce before the peach season is over.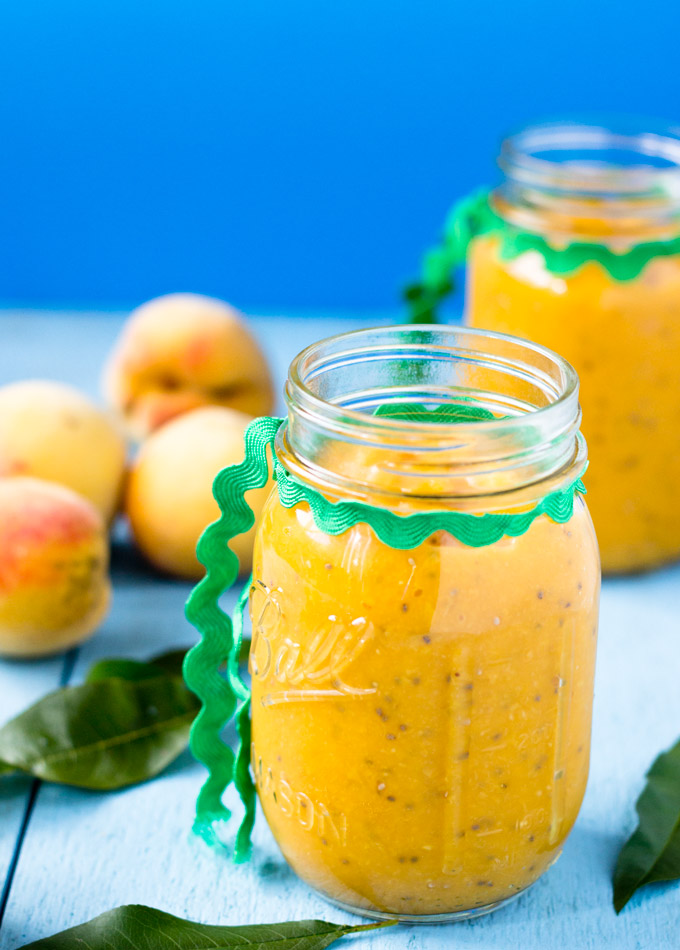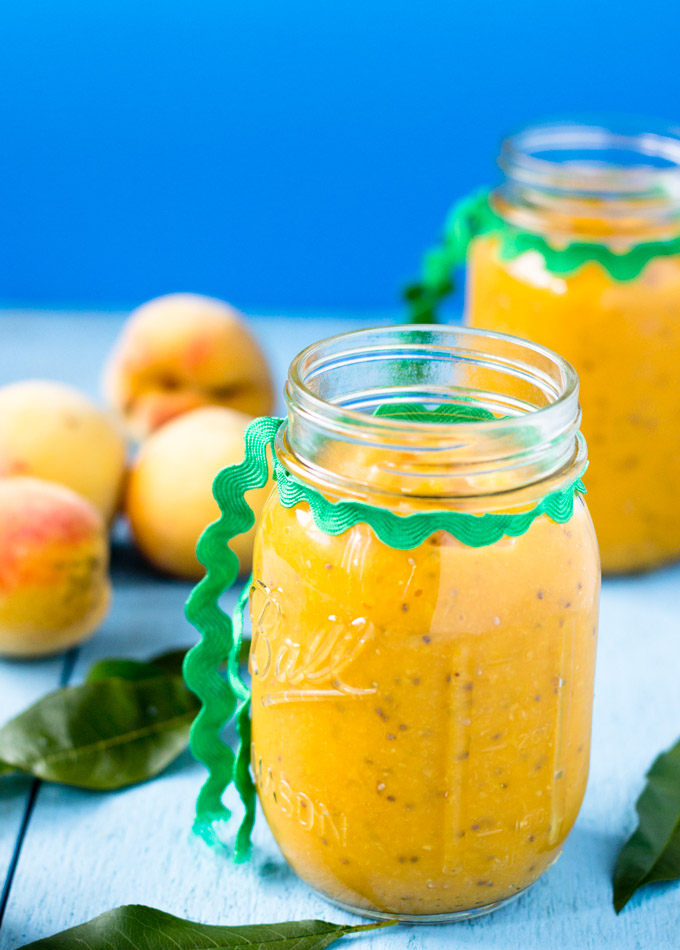 Making this peach sauce is not hard at all, or I should say, is foolproof. However, the hardest part of making a good peach sauce is finding good peaches with intense peach flavor. During this summer, I bought peaches from different stores several times and have even tried different kinds as well, such as white and yellow. I was disappointed with most of them.
We live in Michigan and I've heard people say you have to go down south to find good peaches. While that may be true, we just happen to have a peach tree in our backyard with small hard and not so nice looking peaches on it. One day, my husband picked several of them and put them on our kitchen counter to ripen. A few days later, I was surprised to find soft and sweet yellow marbles… I mean peaches.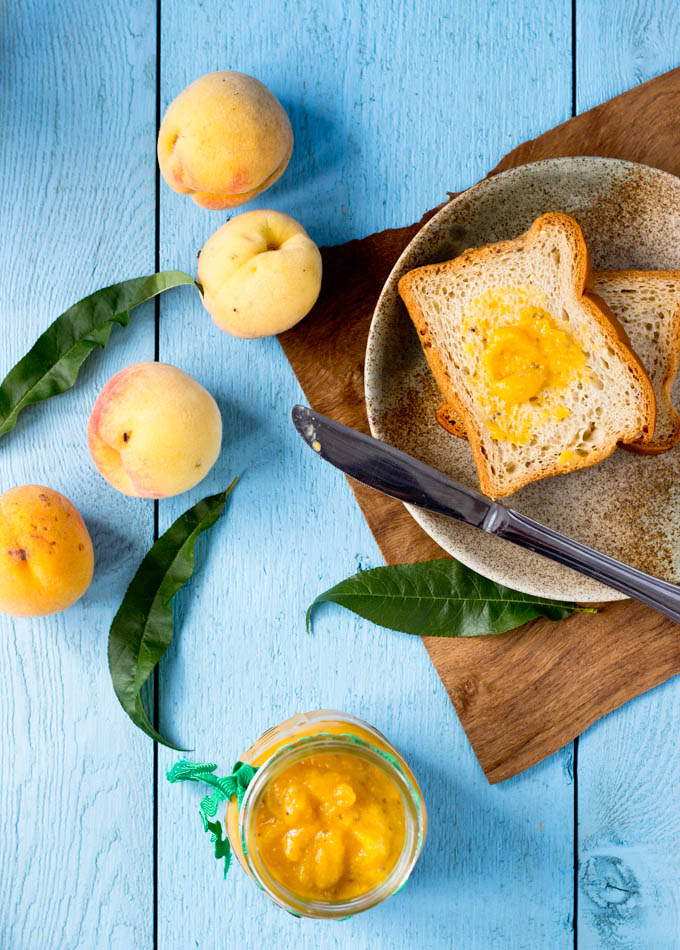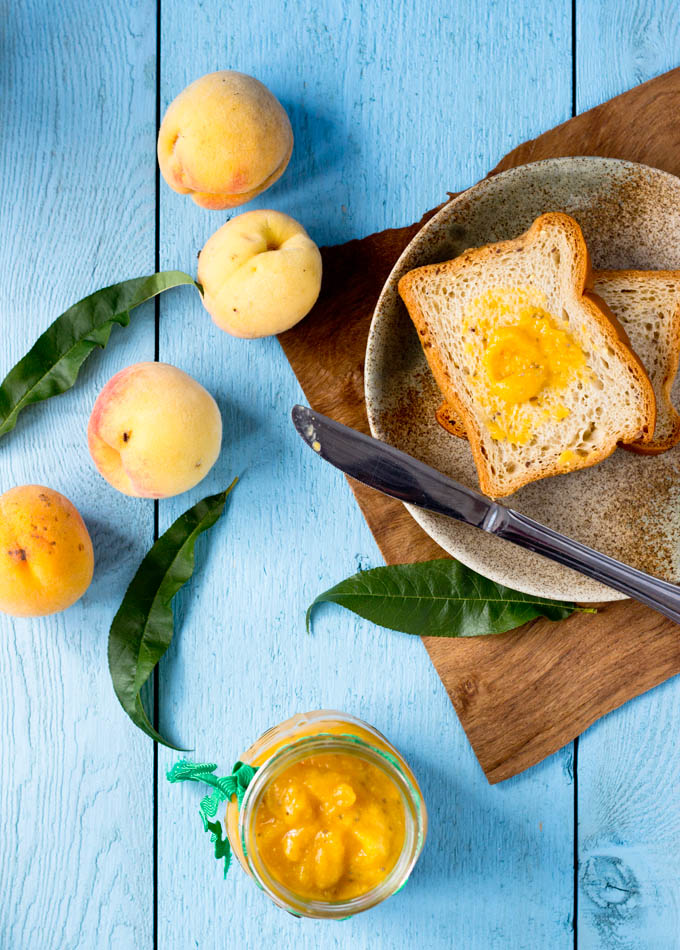 With this great find, we collected more from that tree and made this simple, naturally sweetened peach sauce. I also recently made some peach cobbler mini loaves that our family really enjoyed. Peach and ginger is a fantastic flavor combination, sweet with a touch of pungent ginger taste. I added some organic chia seeds to boost the nutritional value of this peach sauce by giving it some protein as well as some extra vitamins and minerals.
Ginger, chia seeds, and good peaches are all you need to make this healthy peach sauce. You can enjoy it in many ways, such as a bread spread, meat marinade, or just enjoy it by itself.   Why not pack a few jars and pass them on to your friends and families as a hearty gift?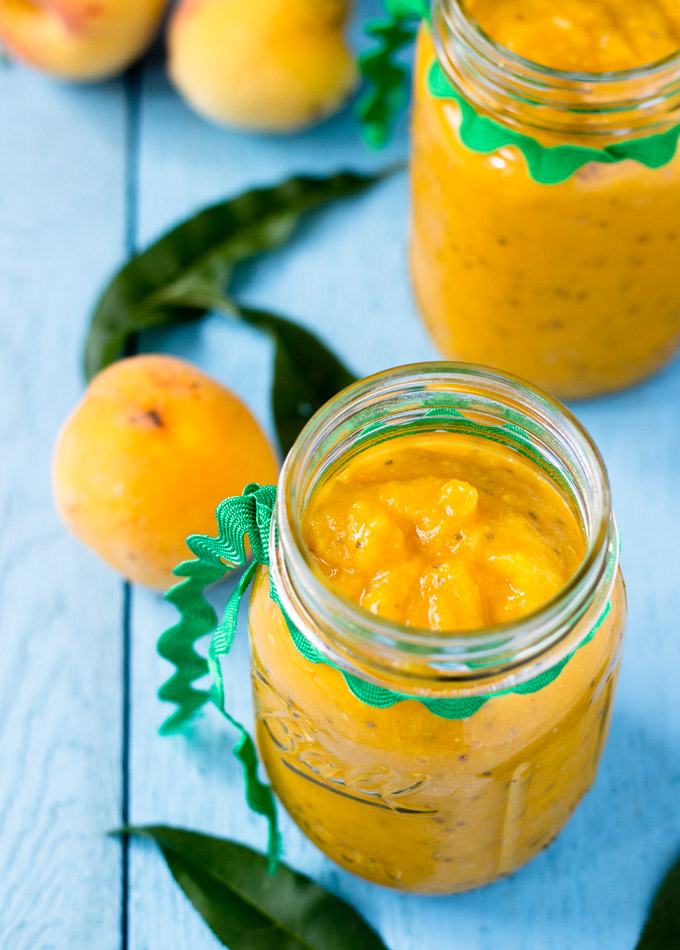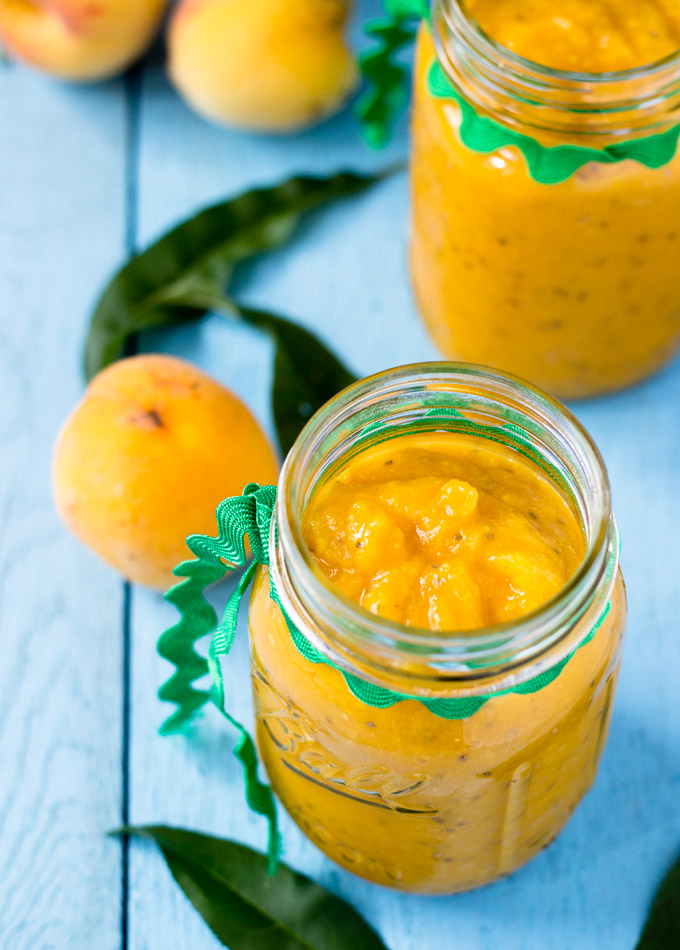 Ginger Chia Peach Sauce
Tools: A steamer, blender, knife and cutting board, rubber spatula
Ingredients
2 pounds ripe yellow peaches
4 pieces fresh ginger slices
½ tablespoon chia seeds
Instructions
Bring water to a boil in a steamer pot over high heat. Place the peaches into the steamer once the water is boiling. Steam for 7 minutes. Let the cooked peaches cool enough to handle. Use a knife to cut the peaches open and remove the pits. Transfer the pitted peaches and ginger pieces into a blender. Puree until smooth. Stir in chia seeds and store the peach sauce in a clean glass jar in the fridge.
Nutrition Information
Serving size:
½ cup
Calories:
50