Don't tell me this is unseasonal. This is actually perfect timing.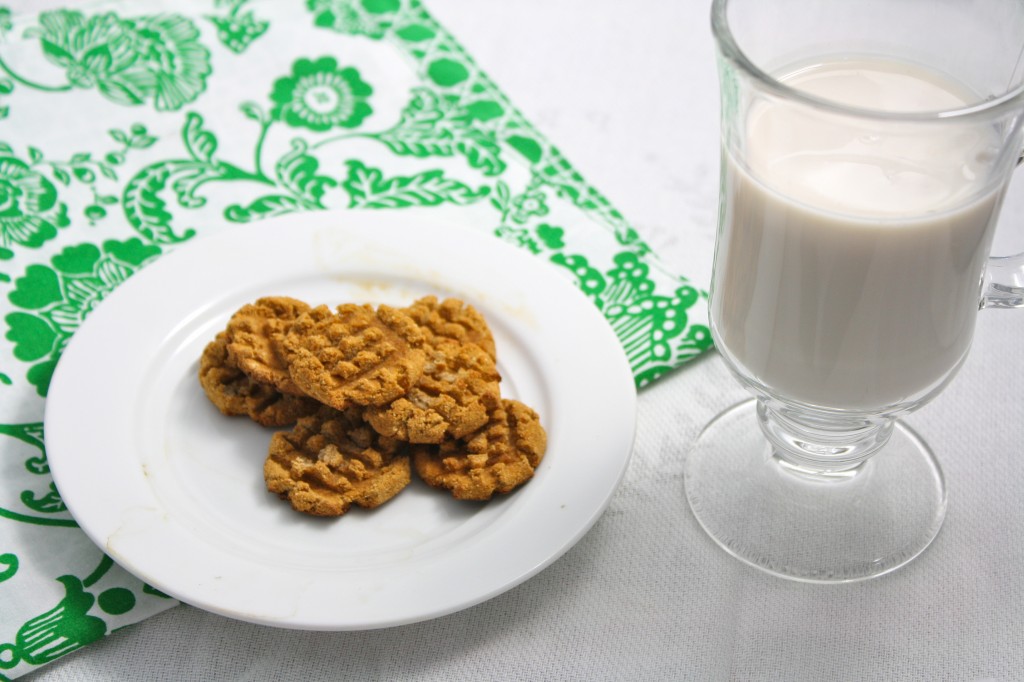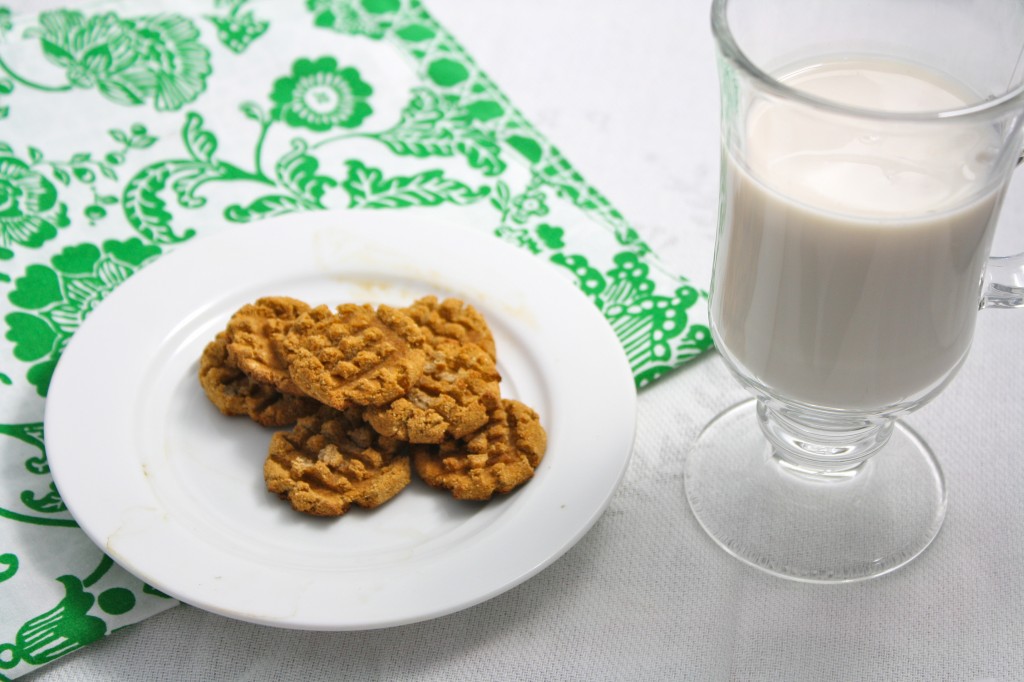 Ginger is magical, and therefore transcends all seasons.
When your stomach is doing somersaults better than you can (What? I'm not a good gymnast!), you don't care what the heck the weather is like outside. You are tired of downing pepto bismo like it's almond milk. You just want to go back to your old self so you can do yoga, eat peanut butter, and stalk dessert flavors on Pinterest like a normal person.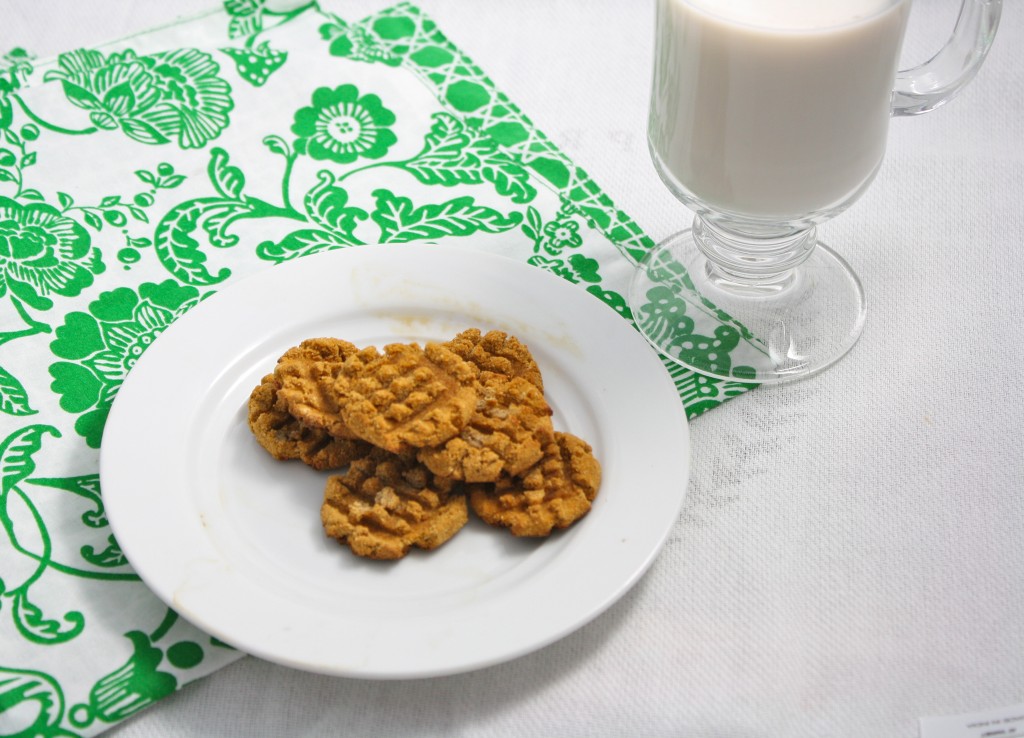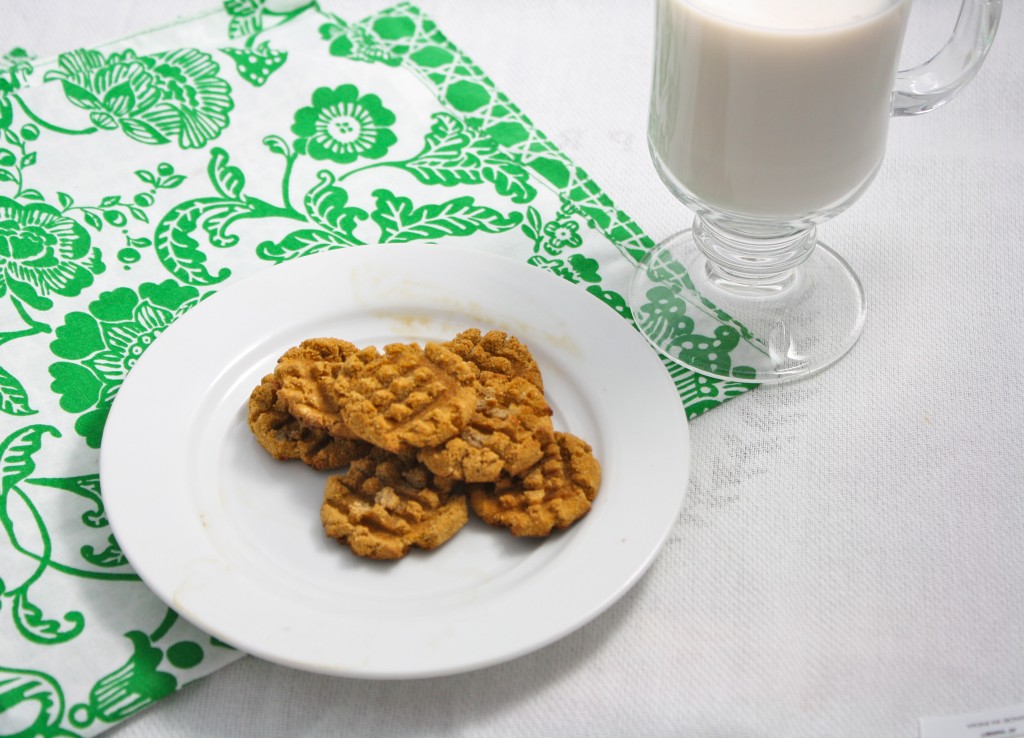 Because that is what normal people do! That was not a question. I have my glimmers of normality sometimes and therefore would know how normal people act. So there.
So here I am, wallowing on the couch in the discomfort of my stomach's uncoordinated somersaults when something occurs to me: I don't have to take this anymore.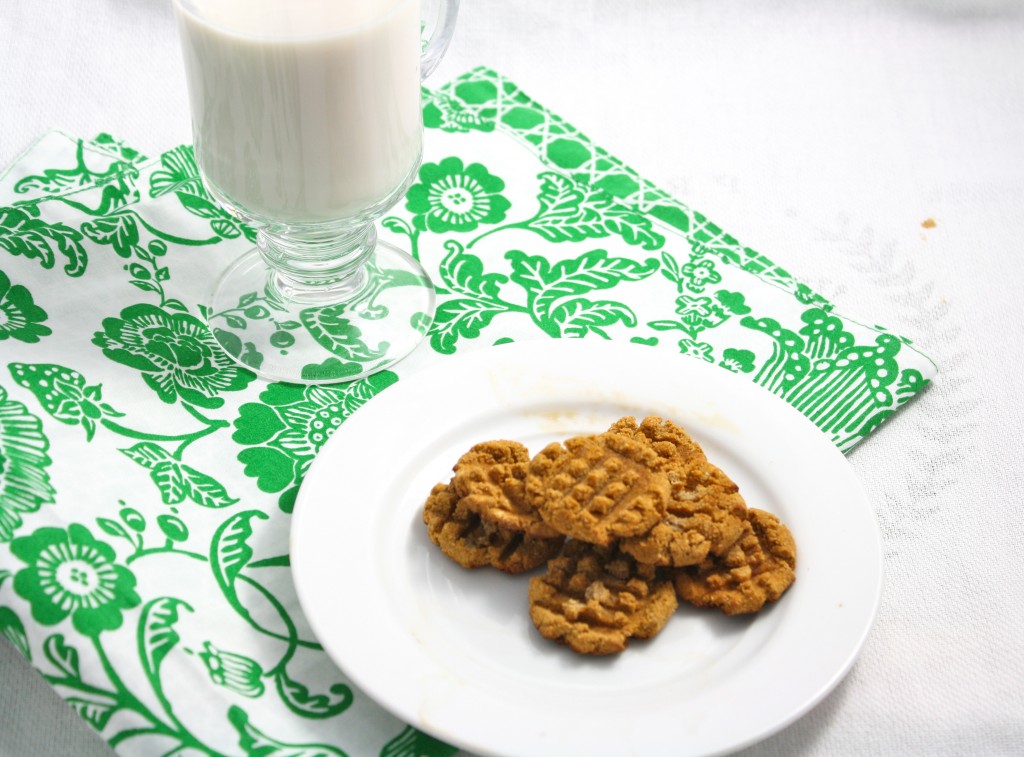 Isn't ginger supposed to be good for you stomach? Sure! Why not? What is the best way to eat ginger AND solve a sweet tooth food blogger's cold? Cookies! Come to think of it, "cookies" would've been the answer to any question I could've asked.
I'm sorry you're sick, honey. What will make you feel better? Cookies! Why aren't you working on the math packet you're supposed to be doing? Cookies! Why do you insist on wearing yoga pants in public? Cookies!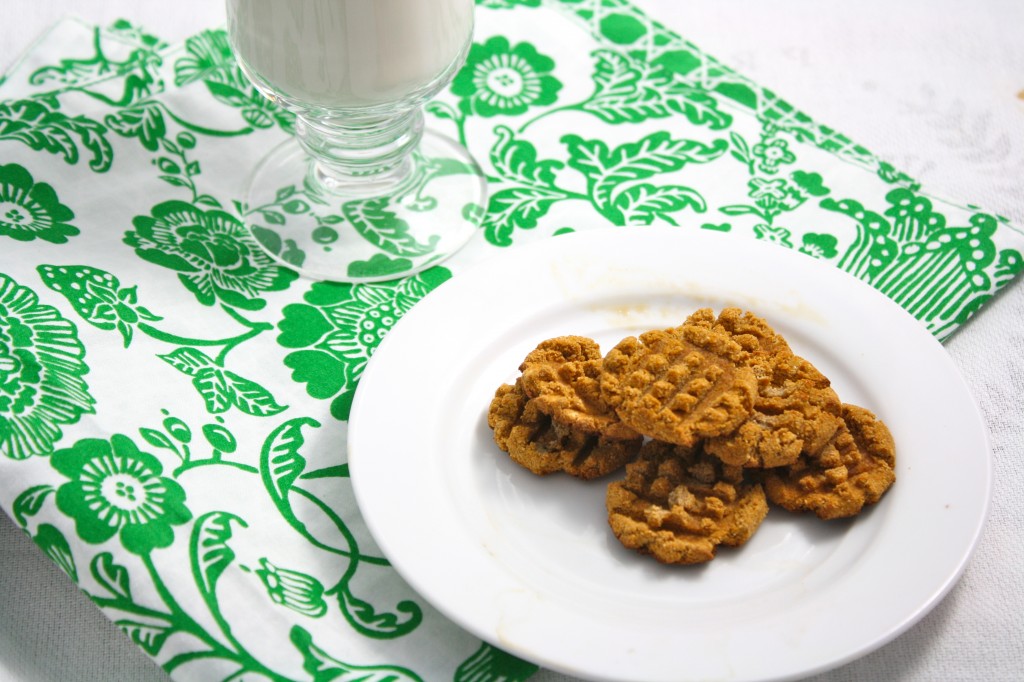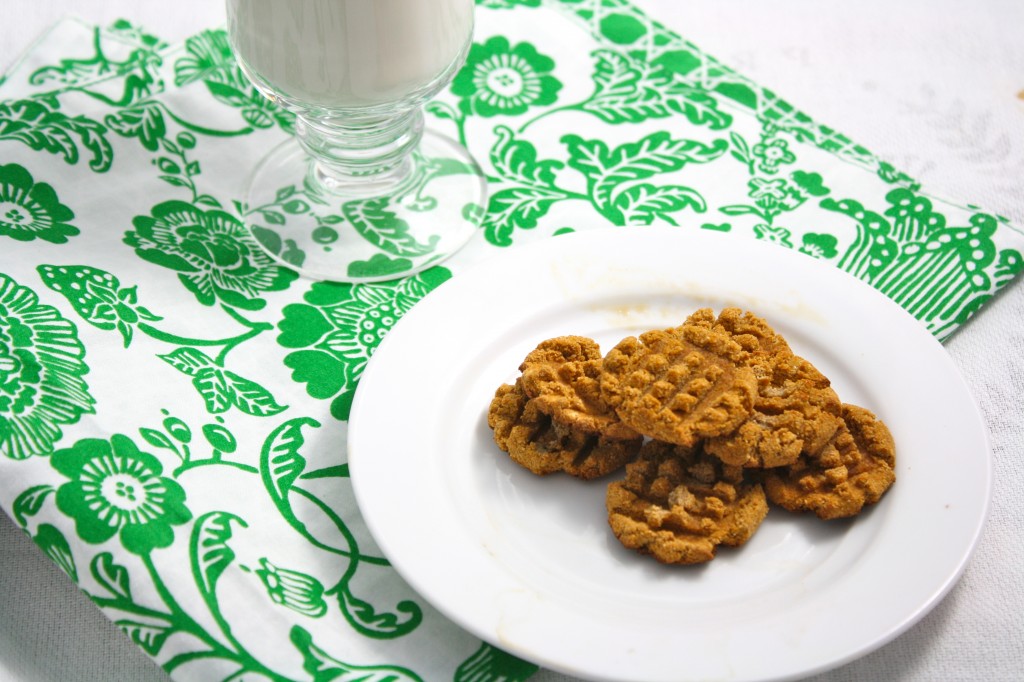 But I digress.
Okay, so there is a teensy weensy little bit of oven time required for this recipe, but it's only 10 minutes. I am a total weeny when it comes to heat (yeah, I said it), but even I can handle ten minutes of oven time.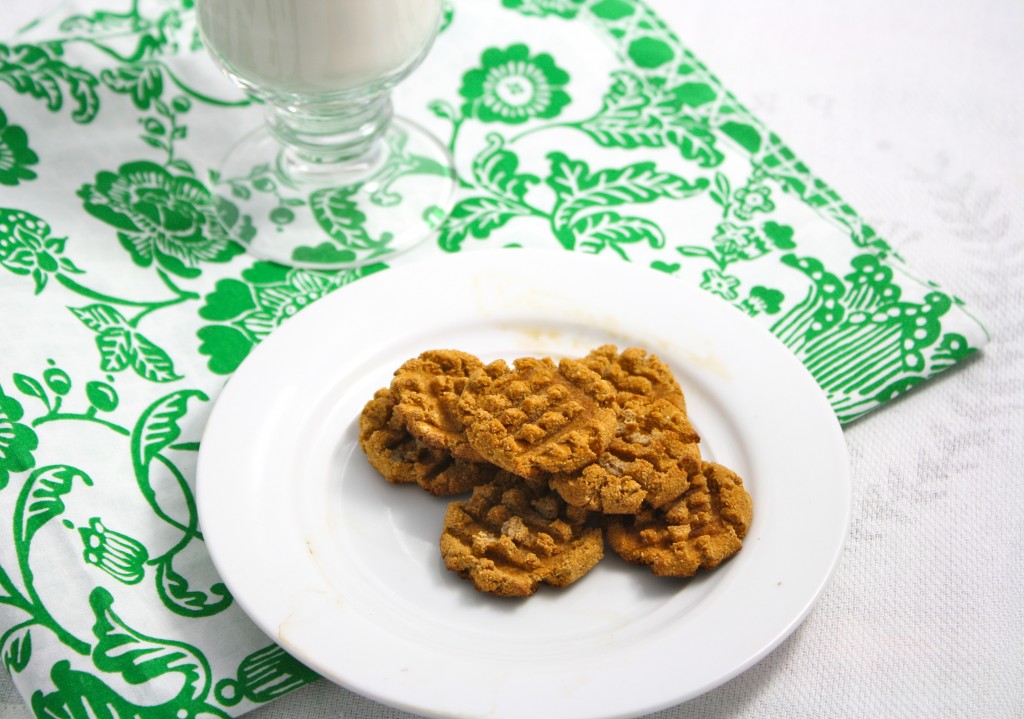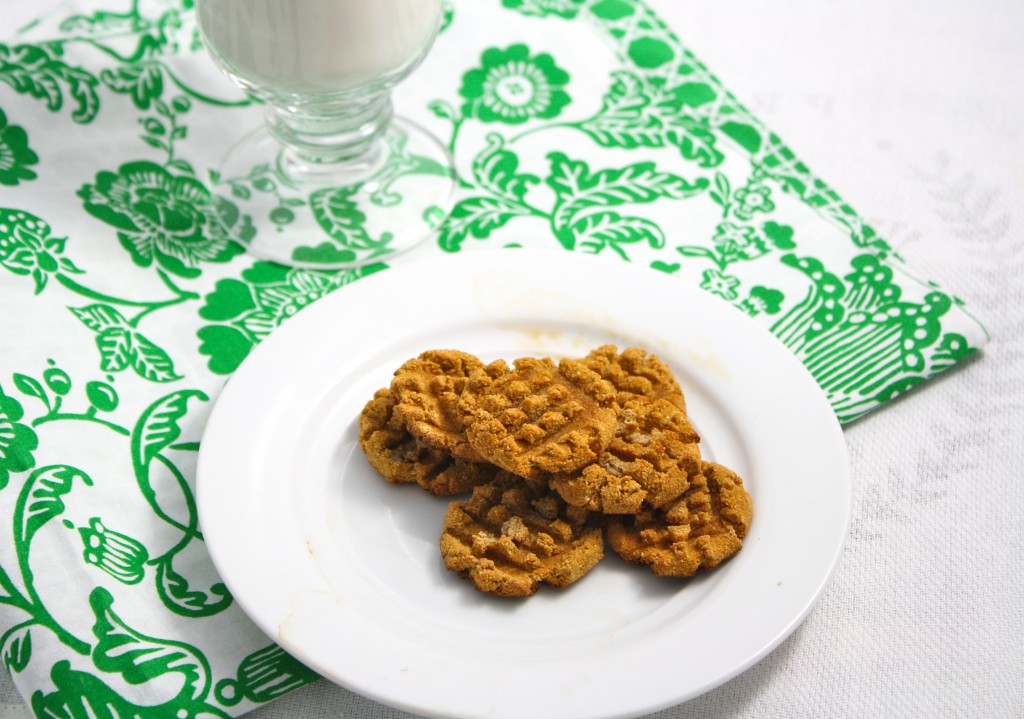 But if you can't handle the heat, get out of the kitchen… while your significant other (love you Mom!)  fans you and feeds you these ginger cookies he/she baked for you as you are perched on the couch. Or the lawn chair in the front yard.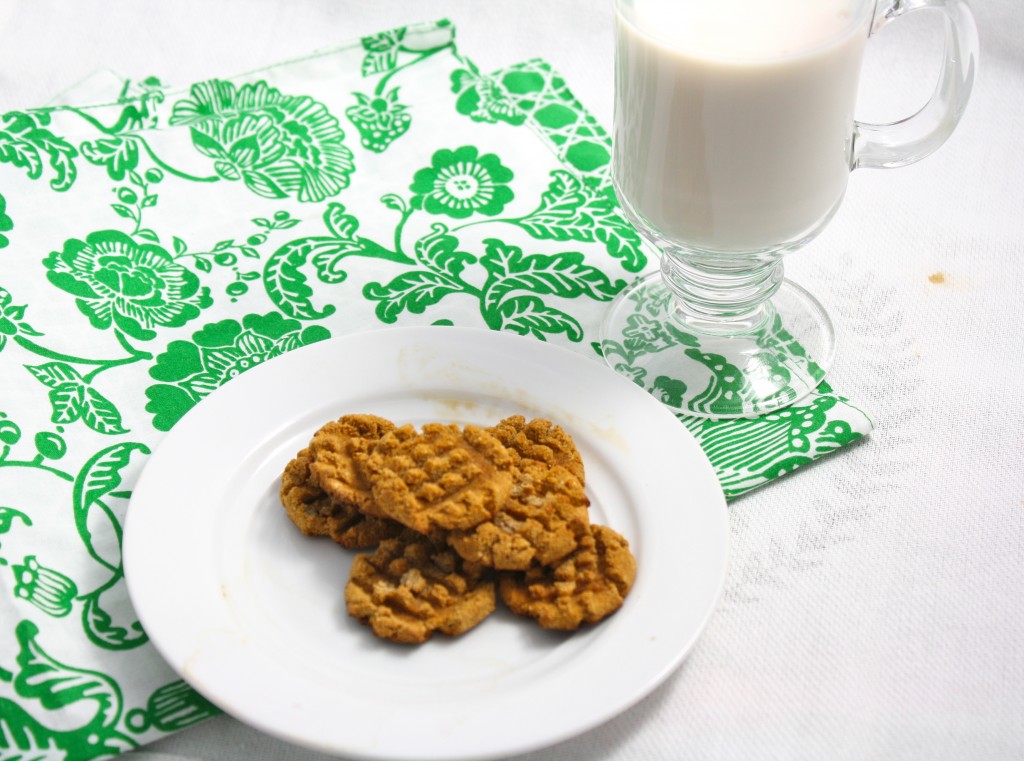 Hey, who knew ginger was such a summer-friendly cookie after all?
The World's Healthiest Ginger Cookies (Vegan, Gluten Free, Grain Free, Sugar Free, Low Carb, Low Calorie)
I absolutely love these cookies, and scarfed down almost the whole batch after shooting pics. I only needed one tablespoon of almond milk to get a cookie dough consistency, but you may need to add more or even less. Take caution in adding more almond milk though, because if you add too much, the cookies will crumble and fall apart after baking.
Adapted from my The World's Healthiest Cookie
Makes about 10 cookies
Nutritional Comparison
Serving size: 1 cookie
Calories: 90
Fat: 5 grams
vs.
The World's Healthiest Ginger Cookies
(Calculate with applesauce)
Serving size: 1 cookie
Calories: ~6
Fat: <0.5 grams
Ingredients
2 Tablespoon coconut flour
2 Tablespoon applesauce or mashed banana
stevia or other sweetener, to taste (I use 1-2 packets)
1/8 teaspoon baking powder
1/4 teaspoon cinnamon
1/8 teaspoon ginger powder
pinch salt
1 Tablespoon almond milk
1/2 teaspoon molasses
Directions
Preheat oven to 350F.
In a small bowl, mix coconut flour, baking powder, ginger, cinnamon, and salt. Add in applesauce or mashed banana and stir. Add in almond milk and molasses and stir until fully incorporated. Drop dough by tablespoon or teaspoon, depending on how big you want them, on a parchment lined baking sheet.  I used a silicone mat. Flatten the dough into cookie shapes and bake in the oven at 350F for 10 minutes. Let cool before scarfing them all down.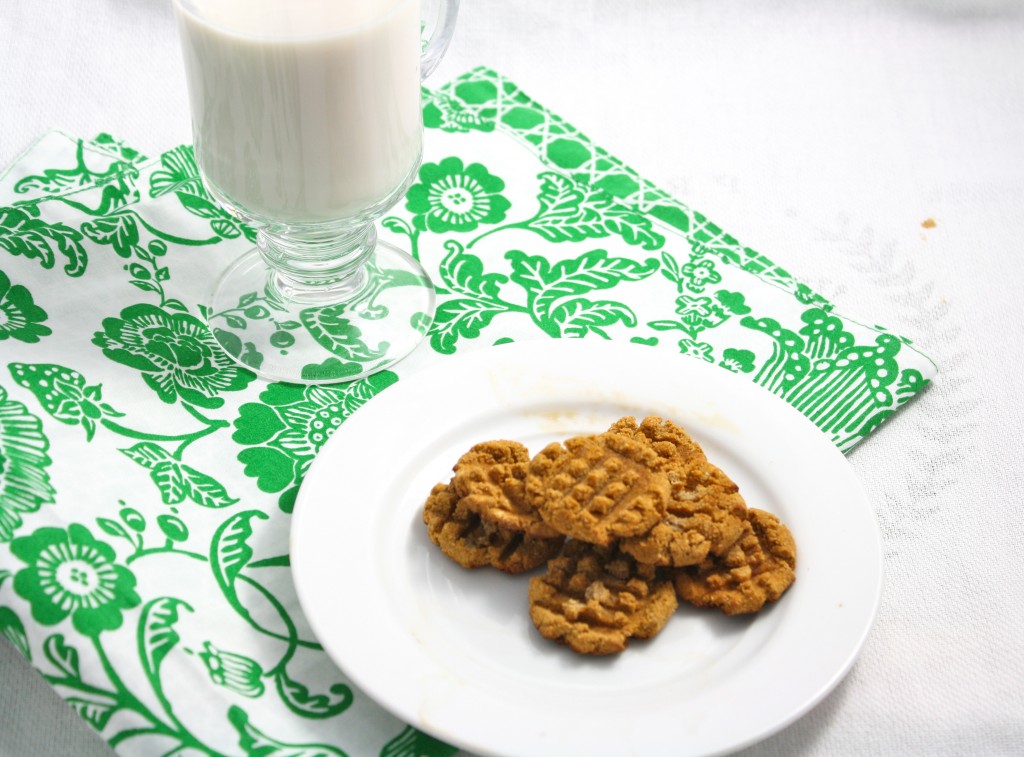 The 1/8 teaspoon of ginger called for in these cookies will make you feel all better. Or at least the sheer cookie-ness of them will.
Enjoy!
-Kelly M.