Okay. I'm here. I'm paying attention. Definitely.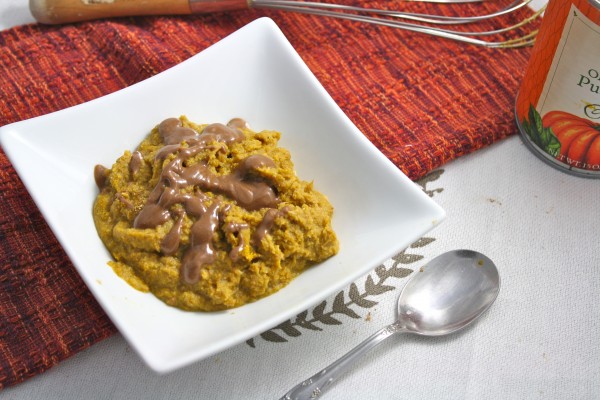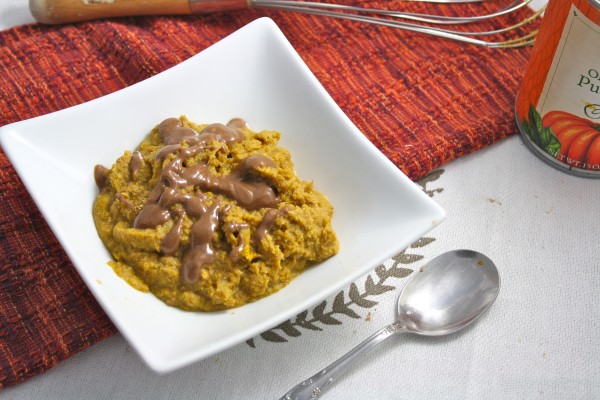 We're all friends here, so I'm going to be straight with you. I promise I'm going to do the best I can as far as coherent sentences are concerned, but I am so far in a food coma I don't know which way is up.
I'm trying. Honest. My pants have long been unbuttoned, I am now lounging on the couch in my pajamas watching House Hunter re-runs, and I am ready to roll. Into bed. I am ready to roll into bed.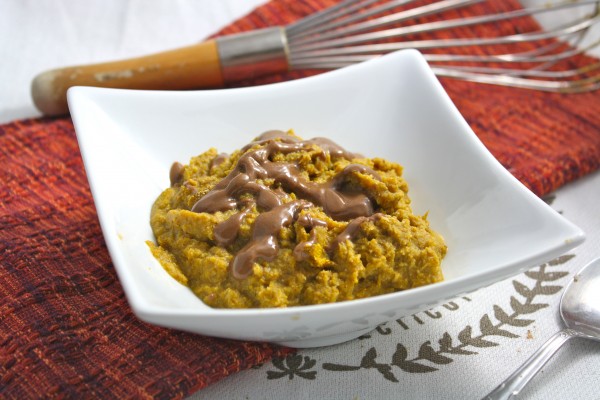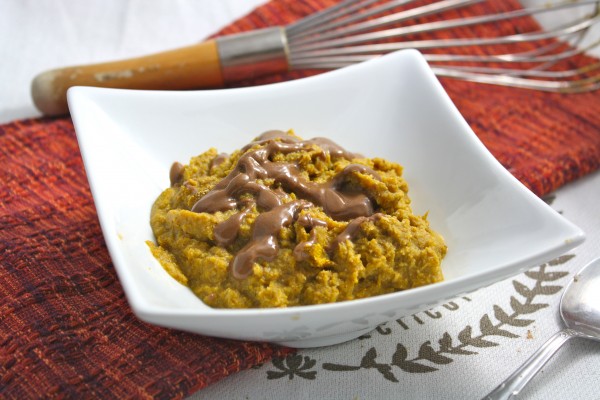 Gosh, I am trying really hard to be funny. Believe me, there are TONS of laugh-out-loud things just waiting in my brain to be spilled out for your laughing pleasure, but I just can't conjure them up right at this very second. But they're there. Really.
Okay, so let's pretend I'm not in a food coma and therefore just said something so unbelievably witty that you have to take a break from reading to roll on the floor in hysteria. Okay? Cool.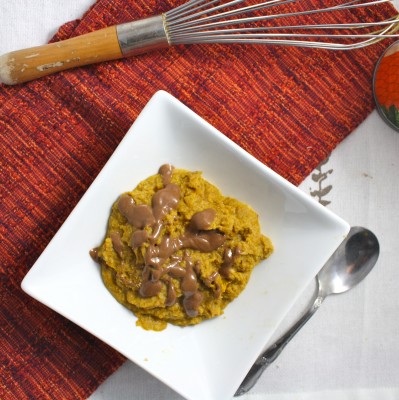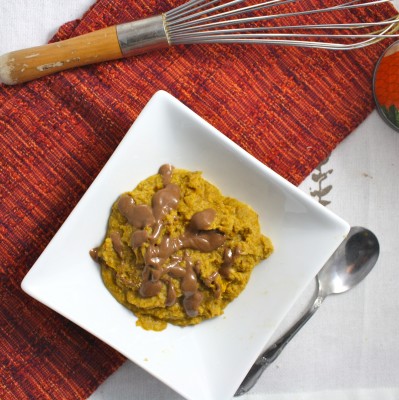 Now that you've enjoyed my brilliant humor, it's time to get down to business. Serious business. Pumpkin business. (That worked in my brain; just go with it.)
This recipe is actually timed very well. Post-Thanksgiving breakfast has to live up to the feast beforehand, and this recipe surely fits the bill. Plus, it is only suitable to end pumpkin season with more pumpkin. Duh.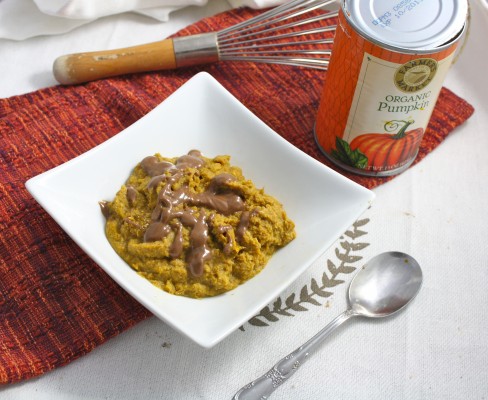 So, to my friends here in America, how was your Thanksgiving? I hoped you spent it surrounded by delicious food and people you love. I hope you laughed, hugged, and ate until your heart's content. I hope you caught up with your past while looking to your future, all while thinking about how much you have to be grateful for.
That's how I spent my holiday, and I can add this fact to my list of gratitude. I love Thanksgiving, not just because of the pie (and I love pie A LOT), but because it's a reminder of just how long that list really is. And I remember that I am lucky enough to have an education that tells me not to begin a sentence with and or but, or end a sentence with a preposition. But I have the freedom of speech to do it anyway, whenever I want to.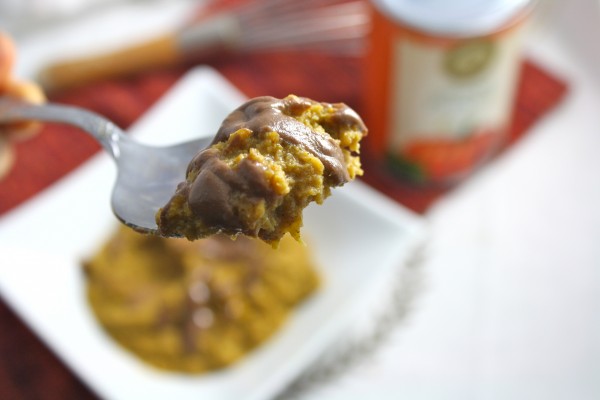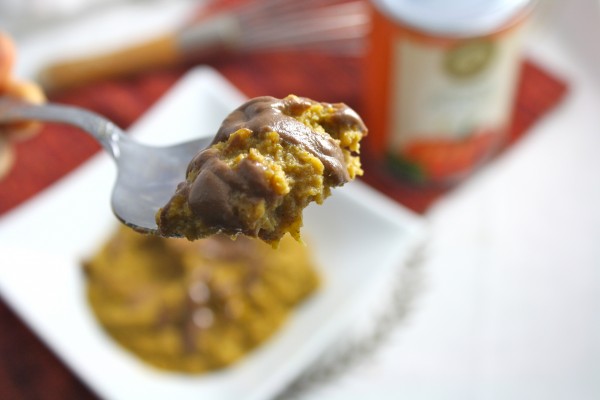 Please forgive my train wreck. I'll look at this tomorrow and wonder what could possibly have possessed me to hit publish on this, but here we are. At least, I hope you're still here.
Have I lost you? No? Oh thank goodness! I will reward you with breakfast. You're welcome.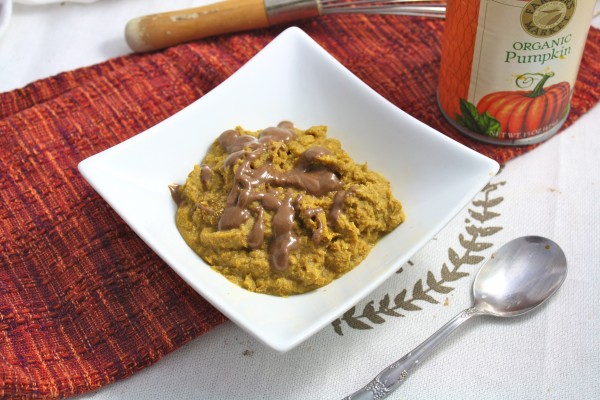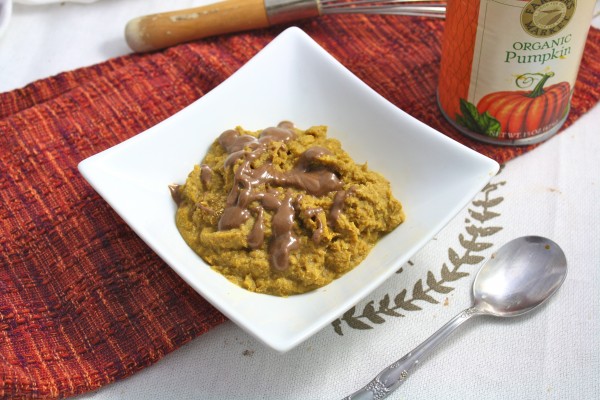 Yield: 1 serving (for you!)
Pumpkin Coconut "Oatmeal" (Vegan/Gluten Free/Grain Free/Sugar Free/Low Carb/Paleo)
10 minCook Time:
10 minTotal Time:
Ingredients
1/4 cup coconut (You can use reduced fat coconut for a lower fat version, like I did)
1/2 cup coconut milk, almond milk, or other milk of choice
1/2 cup water
1 tablespoon coconut flour
1/4 cup pumpkin puree
1/4 teaspoon cinnamon
1/2 teaspoon vanilla extract
dash nutmeg
dash ginger
stevia, to taste (I used 1 packet.)
Instructions
Place the coconut in a pot over medium high heat. Toast, stirring frequently, for a few minutes, or until slightly golden. Be careful, as the coconut burns easily. Once toasted, add the milk and water to the coconut and stir to combine. Bring to a boil. Whisk in pumpkin until smooth, bring to a boil once again, whisk in coconut flour, and bring to a boil one final time. Cook until desired consistency is reached, turn off heat, and add in vanilla extract, spices, and stevia to taste. Top at will and dig in!
7.8.1.2
239
https://www.foodiefiasco.com/pumpkin-coconut-oatmeal-vegangluten-freegrain-freesugar-freelow-carbpaleo/
Nutrition
I have to know. How was you Thanksgiving? And if you're international, how was your Thursday?