Yup. This is IT.
The one.
This is what will happen when you eat this banana bread.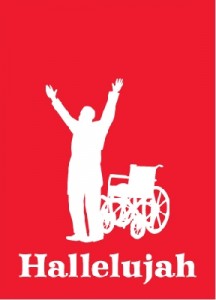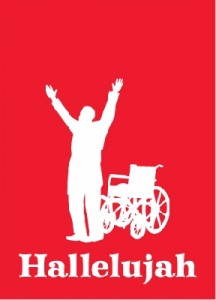 (source)
You think I'm kidding? Yeah, I'm not kidding.
And just when you think it's not getting any better, I tell you it's healthy.
WHA???????????????
I care about you. We're friends. This is why I am telling you, as your friend, to make this now. You are going to get the recipe, you are going to make it. Okay?
And while it is baking, you are going to make this peanut butter so you can slather it all over the thick slice of banana bread you cut for yourself after you didn't wait for it to cool.
You can thank me later.
Heck Yeah It's Healthy Banana Bread
Adapted from Joy of Baking
Ingredients
2 large ripe bananas, mashed very well
1t baking soda
1/2c. low fat Greek yogurt
1/4c. unsweetened applesauce
3/4c. light brown sugar
2 large egg whites
1t pure vanilla extract
1c. all purpose flour
1/2c. whole wheat flour
1/2t cinnamon
1t baking powder
1/4t salt
Preheat oven to 350 degrees F.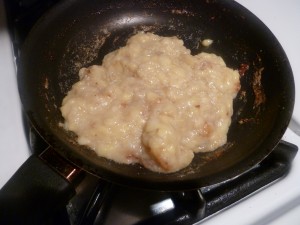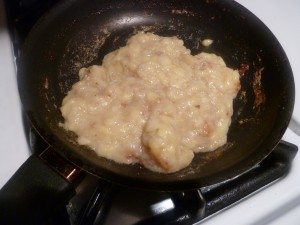 Heat a small skillet sprayed with nonstick spray over medium-high heat. Add mashed banana and let brown, stirring occasionally.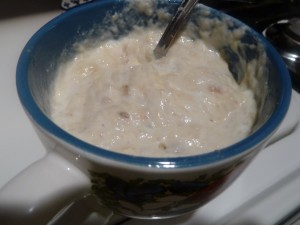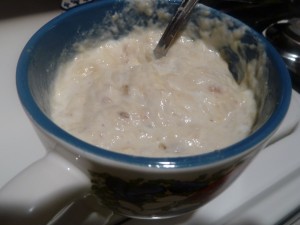 In a small bowl, combine Greek yogurt, caramelized banana, and baking soda. Let this hang out while your doing everything else.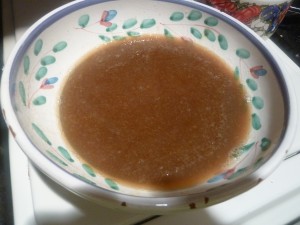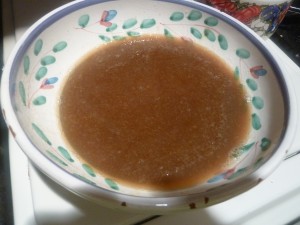 Comine the sugar, egg whites, applesauce, and vanilla in a medium bowl.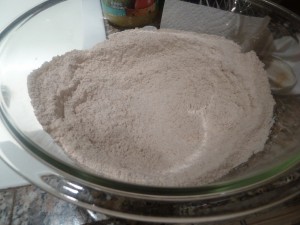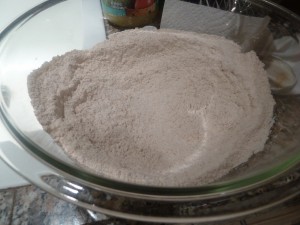 In a large bowl, "whisk together the flours, baking powder, ground cinnamon and salt."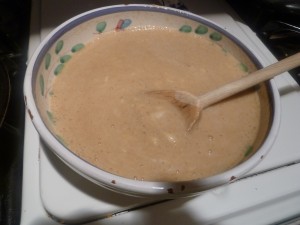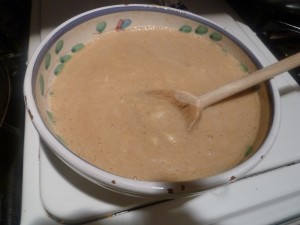 Add the banana mixture to the wet ingredients.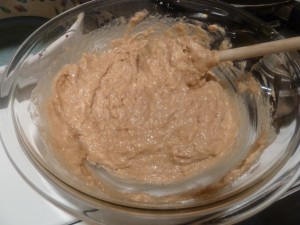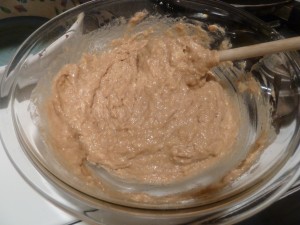 Add the banana/wet ingredients to the flour mixture and stir until just combined.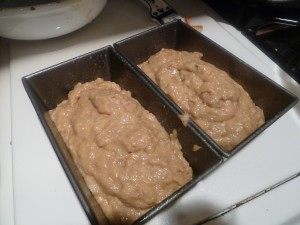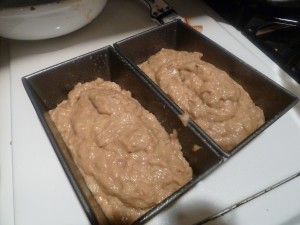 Pour batter into an 8×4 inch loaf pan sprayed with nonstick spray (or two nonstick sprayed mini pans like I used.) Bake for 45-55 min. about 35-45 minutes for my mini pans) or until a toothpick inserted into the center come out clean.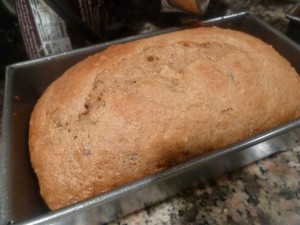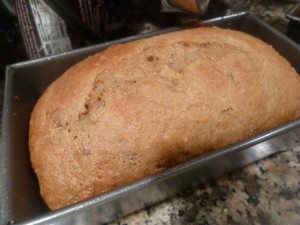 Let coo slightly in pan, and then cool completely on wire racks (yeah, have fun with that.)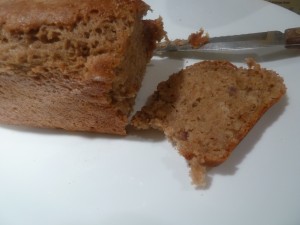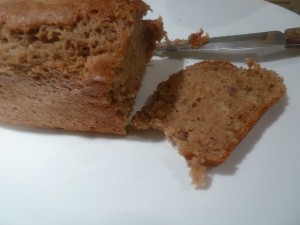 (Disregard the cooling time and) cut into slices and slather with honey roasted peanut butter.
Okay, it's later. Now you can thank me. (Well actually, you should bake this first.)
Enjoy!
-Kelly M.