This is childhood right here.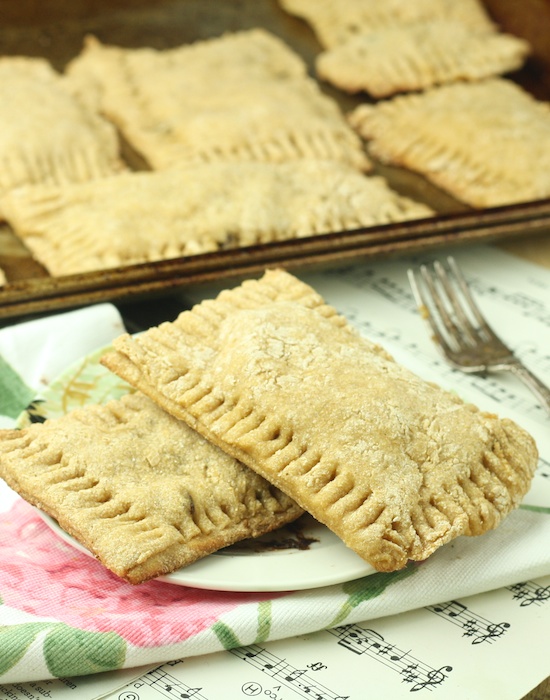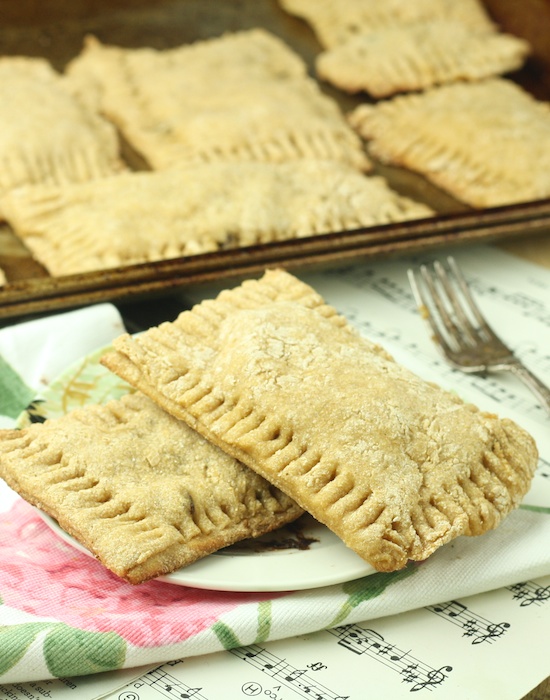 I hope this makes up for years of eating pop tarts like they are actual food. They're not. But darn it do those chemicals taste good.
Pop tarts are serious business, so I'm not going to get into a back story on my childhood love of pop tarts and a stretchy pants based wardrobe. Instead, I drew up this handy-dandy formula on why you need to make these healthy pop tarts five minutes ago.
Pop tarts (amazing) – chemicals (not so amazing) = the model for future utopian societies in the form of a breakfast pastry.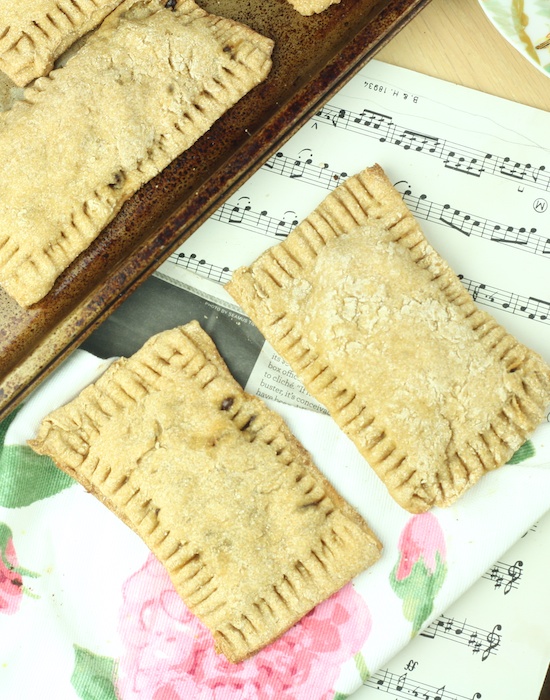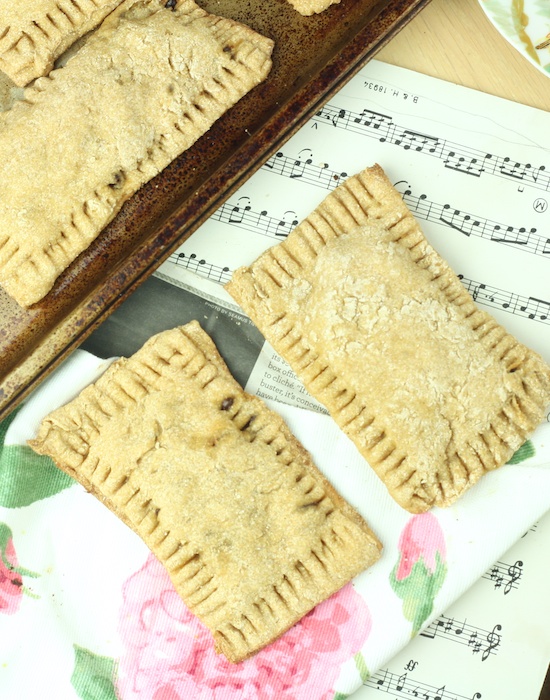 Cool? Cool. We've go pop tarts to make. Let's do this thing.
Step one: rock out to your favorite baking jam (Vivaldi all the way!). Especially if you use jam as a filling. Tee hee. #foodhumor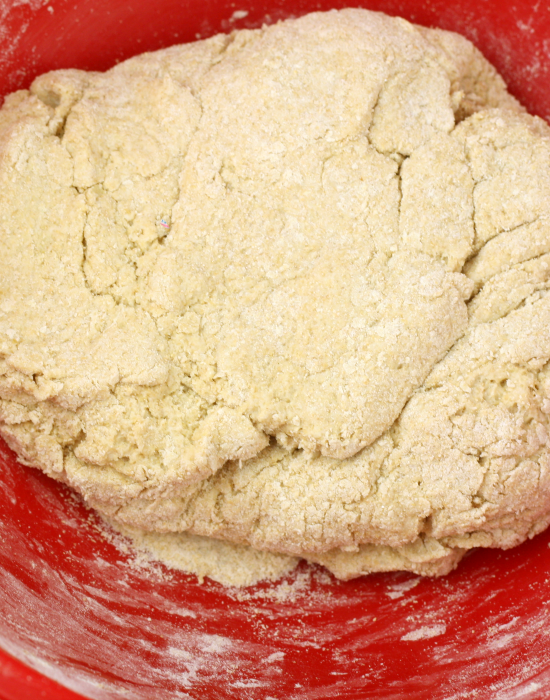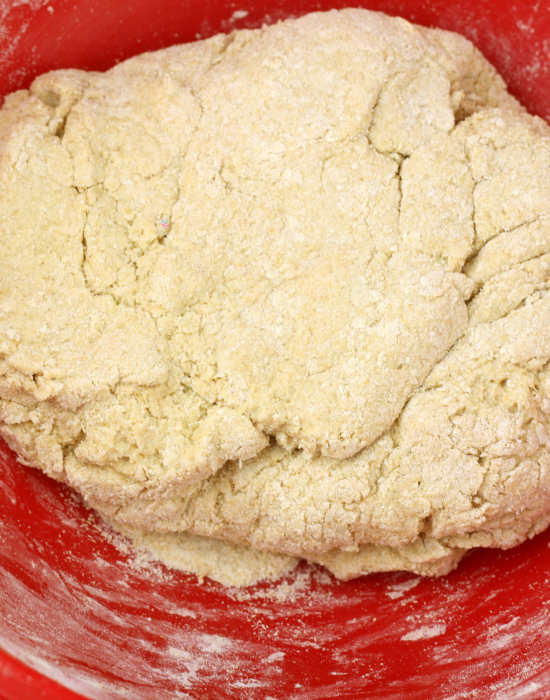 After prepping and quickly kneading your super easy dough, turn it out onto a lightly floured surface.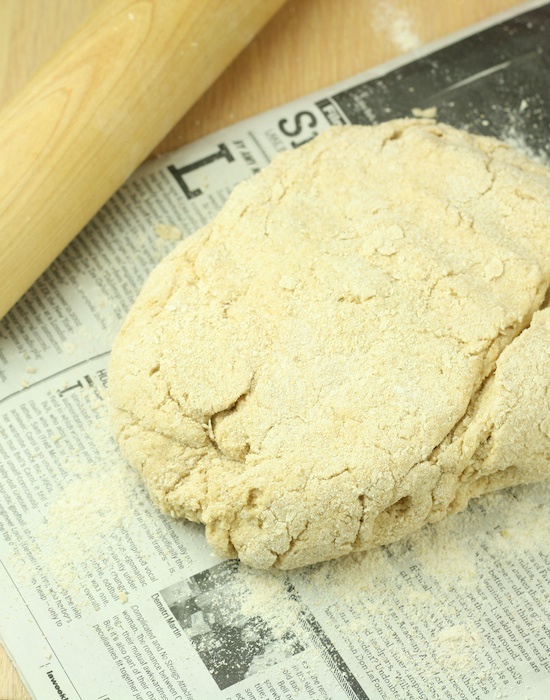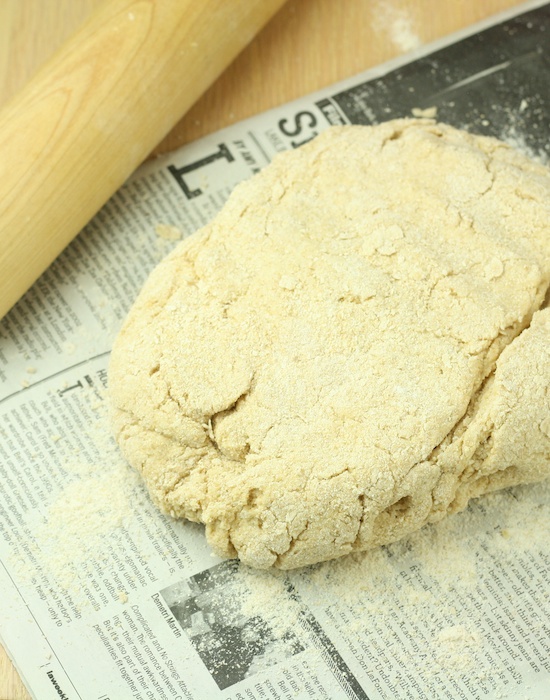 Now roll out the dough! Yeah. I don't like rolling out dough either. But remember you're rocking to some epic jams and trust me this isn't too hard and by the time I'm done writing this run-on sentence you'll be done.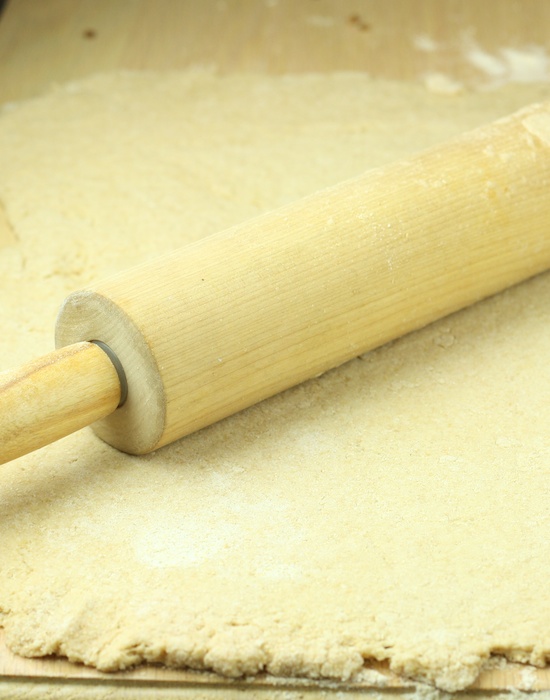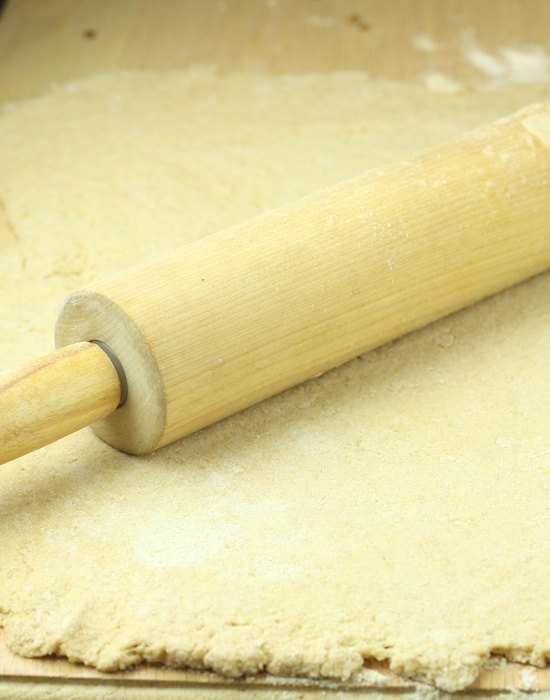 See? Easy peasy. Now whip out your pizza cutter and let's make some pop tarts shapes.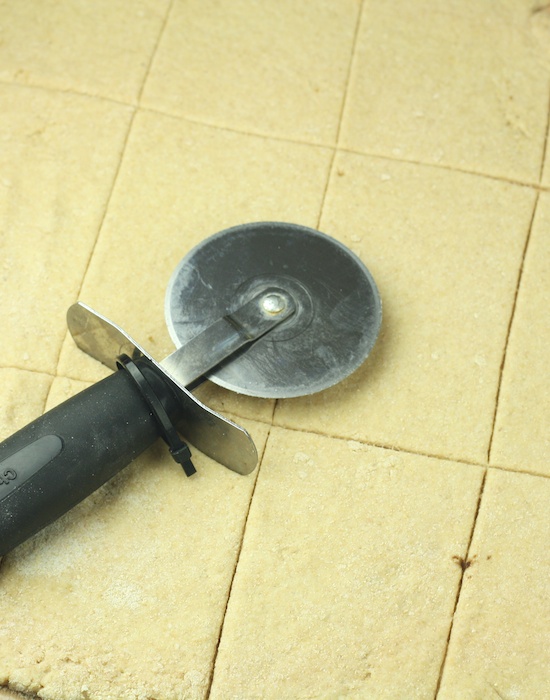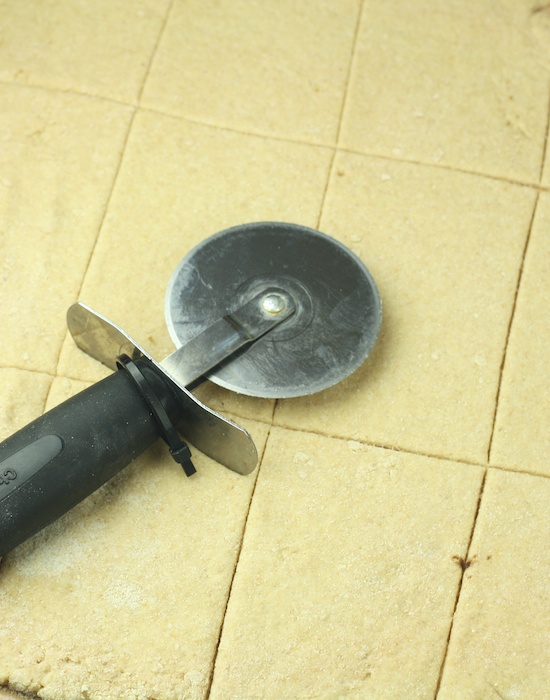 Place your toppings of choice on half of the rectangles, and then use the other half to make a pop tart sandwich. Ooh, it's a pop tart pinata!  A popnata? No? Eh, I didn't really pay attention in Spanish class.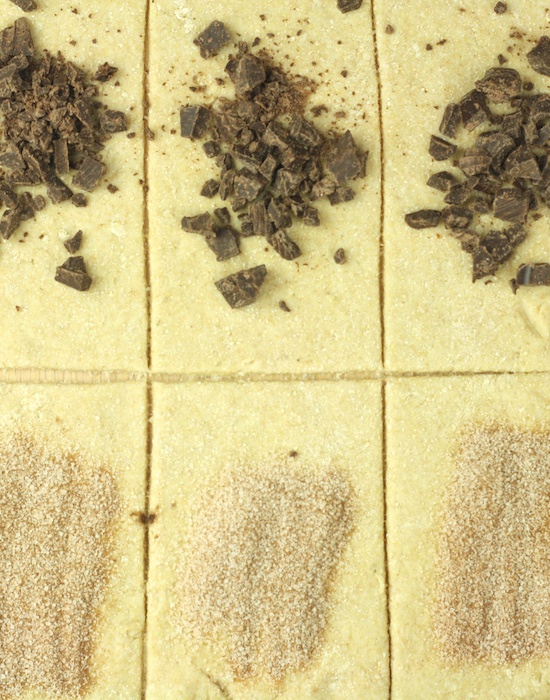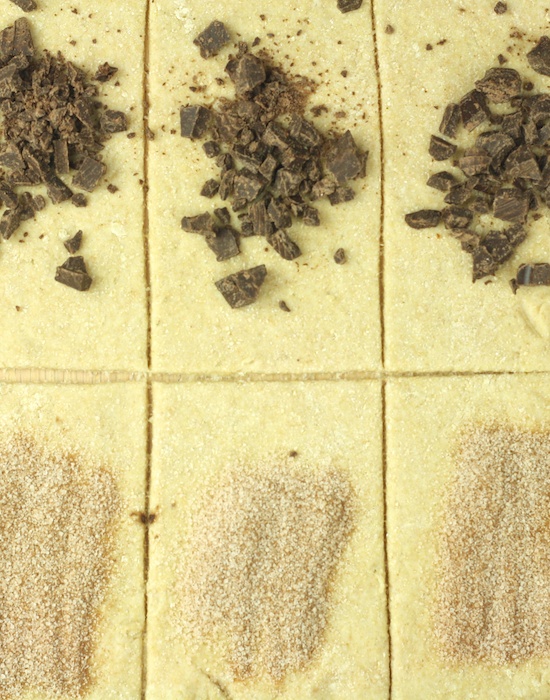 Crimp the edges with a fork and prepare to feel undeniably fancy.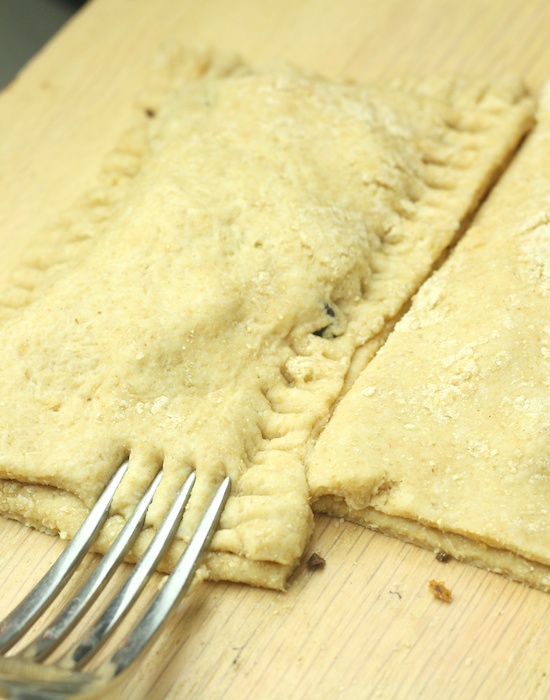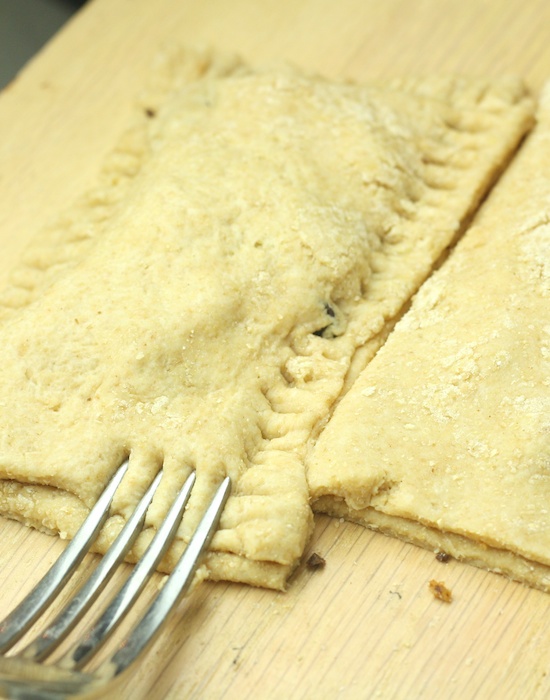 Your pop tart babies don't have to look perfect, but it's better that way! Rustic is part of their charm. And I still can't get over those crimped edges.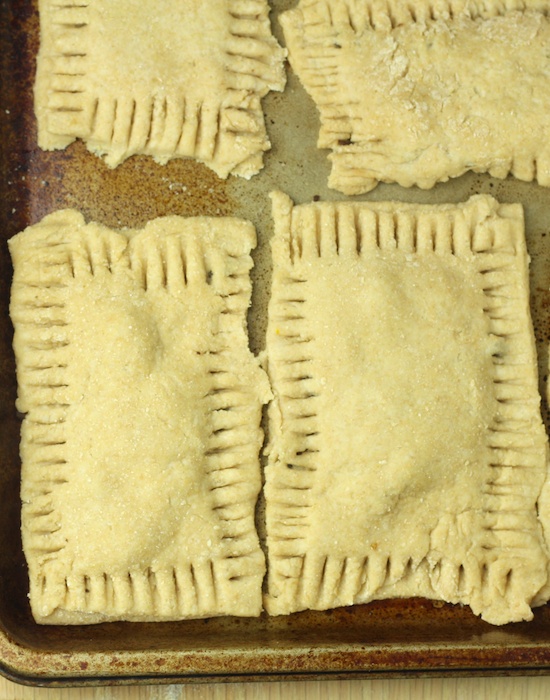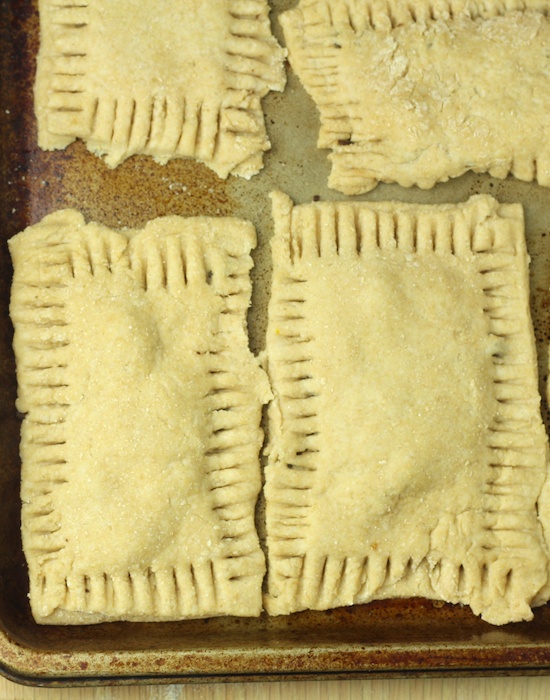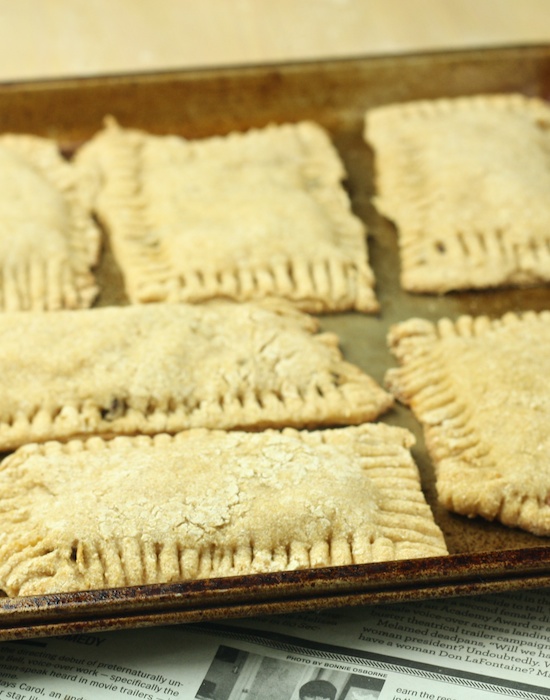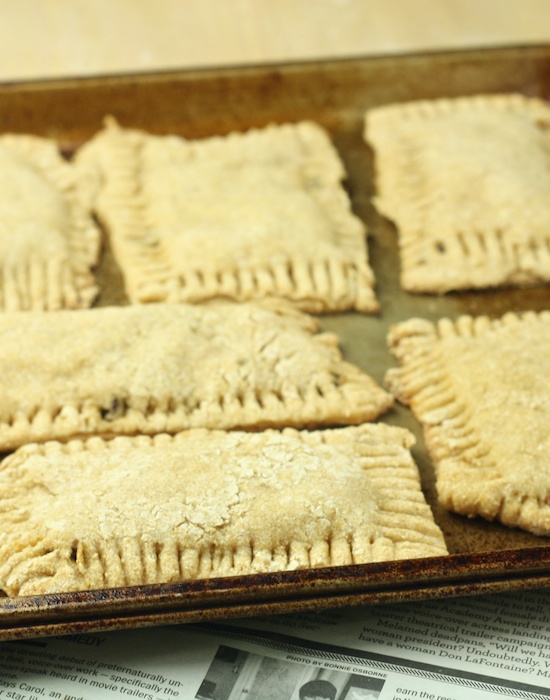 The sky is the limit when it comes to topping and fillings for these guys, but I chose chocolate. Because chocolate. Yes.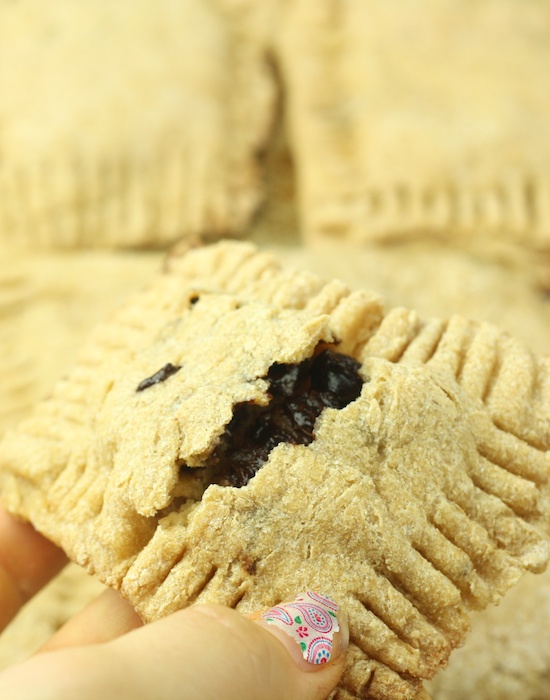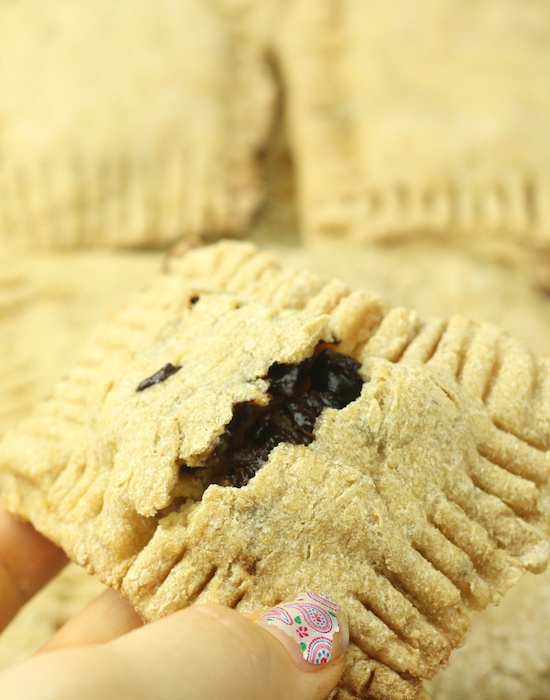 But now I'm envisioning some marshmallows and graham crackers thrown in there alongside the chocolate for a s'mores version, and then finished with some chocolate ganache and toasted marshmallows… agh. #$*@&!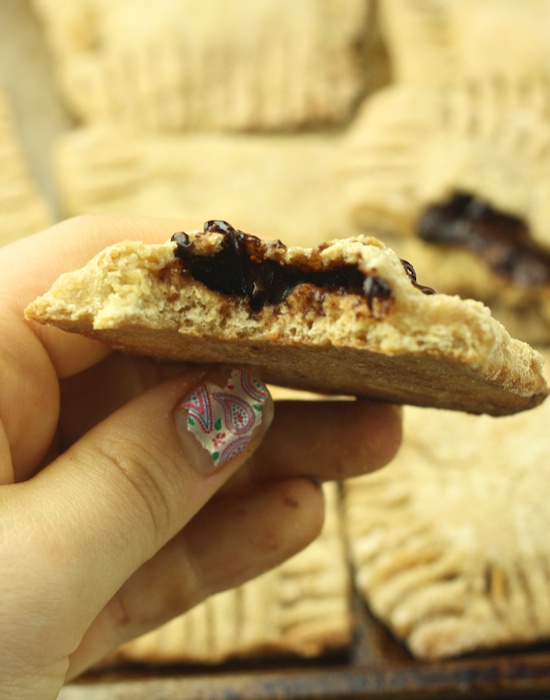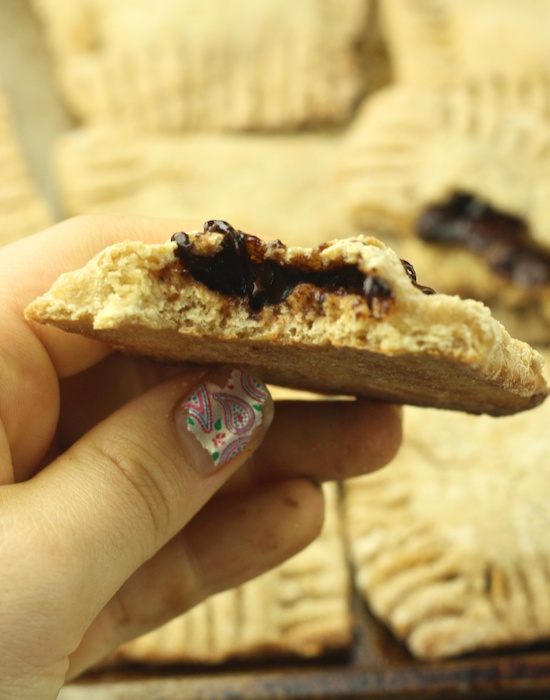 I see many batches of these in our future.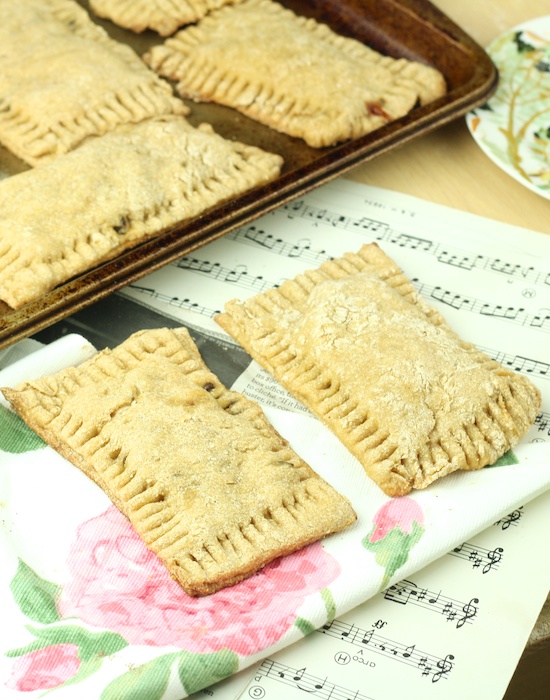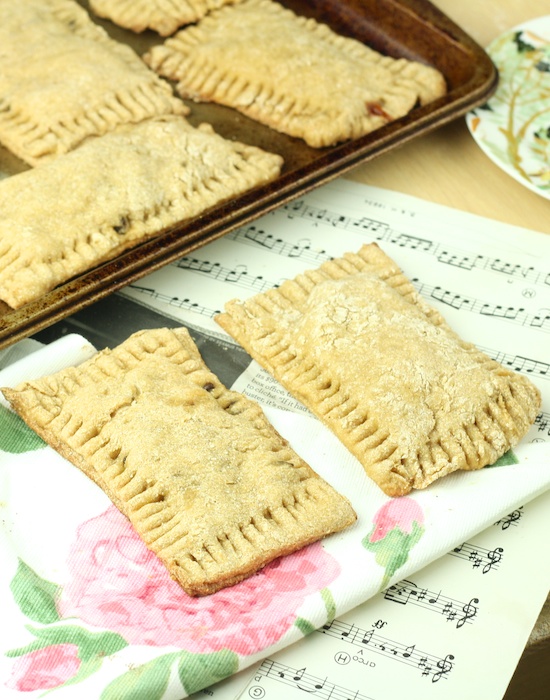 Please note: The following recipe is NOT gluten or grain free, so please click for the recipe that is.
Inspired by the lovely Smitten Kitchen.
Yield: 12 pop tarts
Healthy Homemade Pop Tarts
20 minPrep Time:
15 minCook Time:
35 minTotal Time:
Ingredients
2 cup white whole wheat flour
2 1/2 teaspoons baking powder
1/2 teaspoon salt
5 tablespoons applesauce, butter, or Earth Balance
3/4 cup unsweetened almond milk
1 teaspoon apple cider vinegar
1/4 cup cane sugar or erythritol
12 tablespoons fillings (such as chocolate chips, cinnamon sugar, jam, etc.)
Instructions
In a large mixing bowl, combine the flour, baking powder, and salt. Using a pastry blender, cut the applesauce, butter, or Earth Balance into the flour mixture until it resembles coarse meal. Don't have a pastry cutter? No worries. I don't have one either. Just use a fork to cut in the applesauce or butter., and everything will still be a-okay. Chill for ten minutes.
After the ten minutes, fetch the bowl from the fridge and add in the unsweetened almond milk, apple cider vinegar, and 1/4 cup cane sugar or erythritol and stir until combined, making sure not to overwork the dough. If the dough is too dry to incorporate all the flour, add in one more tablespoon of almond milk. Turn out the dough on a clean, lightly floured surface and knead 4 times. Again, make sure not to overwork the dough.
Using a rolling pin (or your hands if you're feeling all rustic like), roll out the dough to a large rectangle of 1/4 inch thickness. Using a pizza cutter, cut the dough into 24 even rectangular pieces. Top each of them with a tablespoon of your filling of choice, leaving a 1/2 inch border. Place one of the remaining dough pieces on one of the topped pieces and crimp the edges together with a fork to seal. Place on the prepared baking sheet. Repeat with remaining pieces. Bake in the oven at 400 degrees Fahrenheit for 12 minutes, or until golden. Let cool and devour.
Notes
Nutritional information calculated with applesauce and erythritol.
7.8.1.2
319
https://www.foodiefiasco.com/healthy-pop-tarts/
Nutrition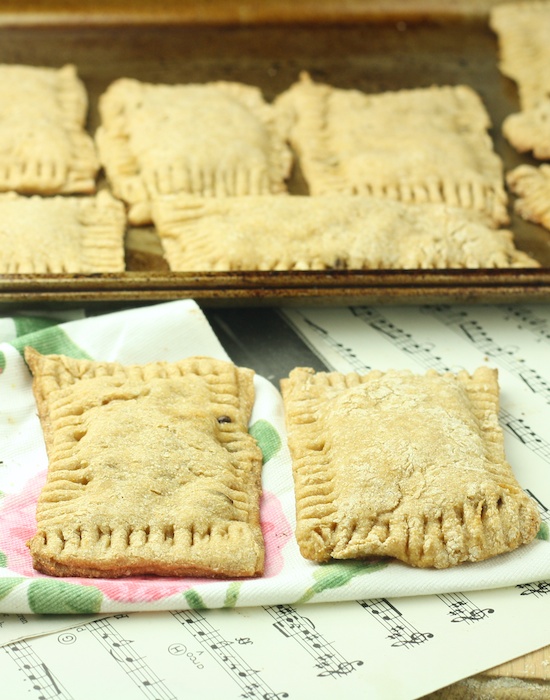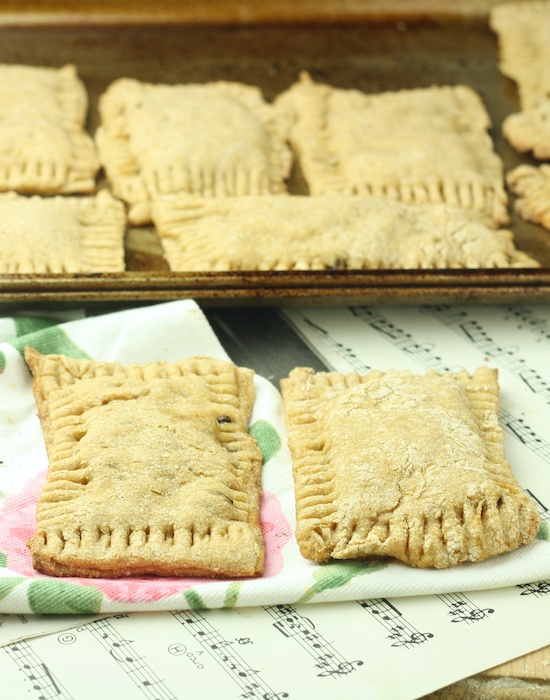 What is your favorite pop tart flavor?
As much as I love the chocolate and cinnamon sugar flavors, that gloriously artificial strawberry one will always hold a special place in my heart.