Well this is the season of love!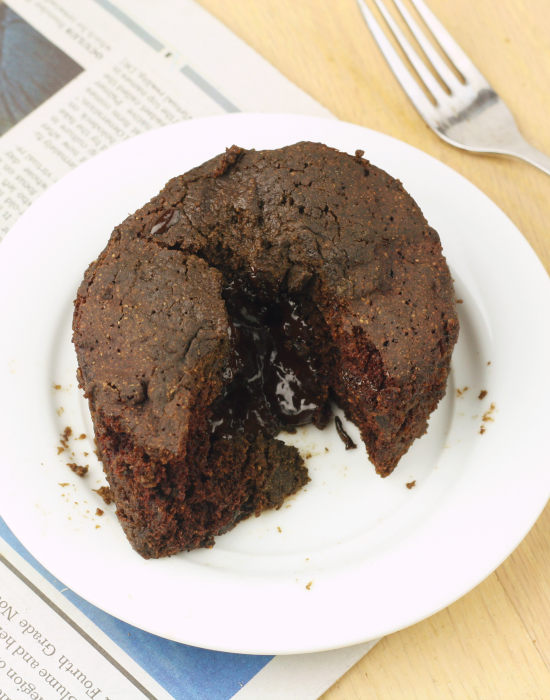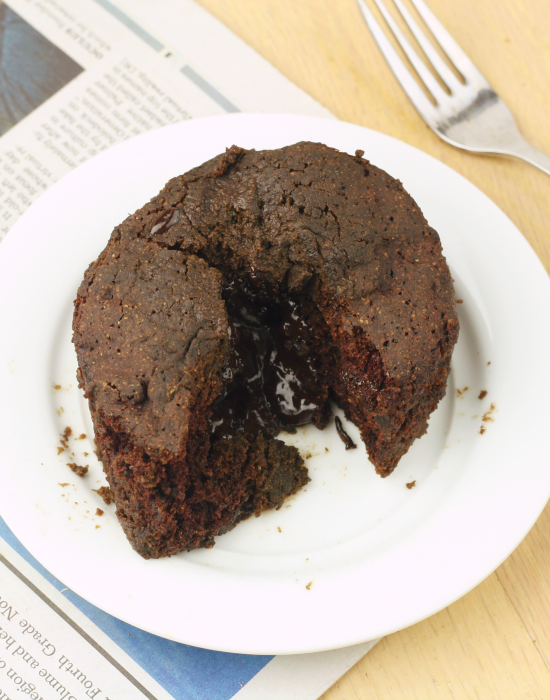 As the sixteen year old poster child of all the single ladies, it's easy to make like Sasha Fierce and overlook Valentine's Day as a day of lovey dovey couples-only nonsense, but it truly is so much more. It's a day to eat chocolate with reckless abandon.
Allow me to introduce you to my tall dark and handsome.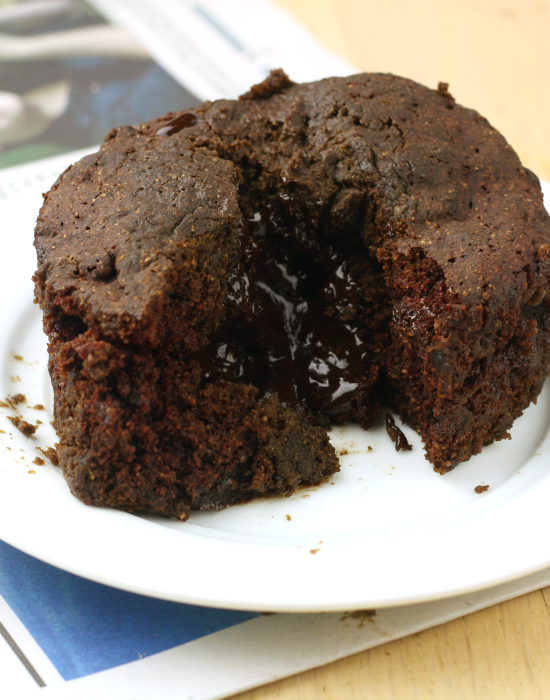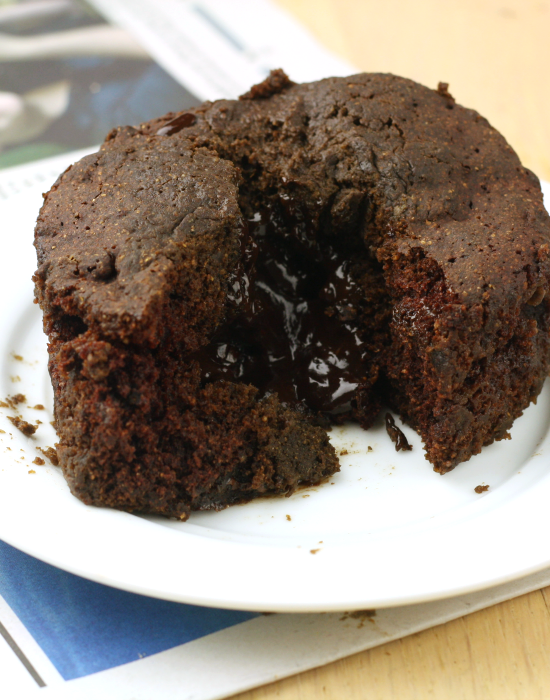 I'm in love!
For starters, this cake is huuuge. Like, great wall of chocolate huge. It's rich, chocolatey, gooey, chocolatey decadence that is oozing with chocolate and I frankly believe it deserves its own food group.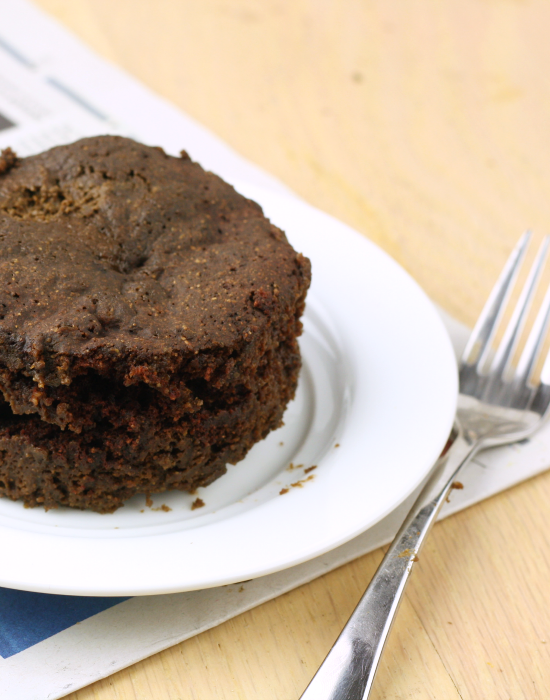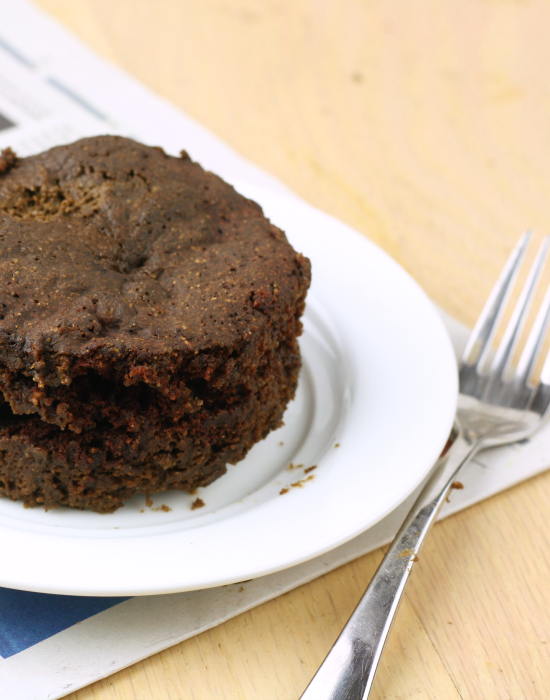 Oh, and it's only 120 calories.
I will show you more pictures of the lava filling now.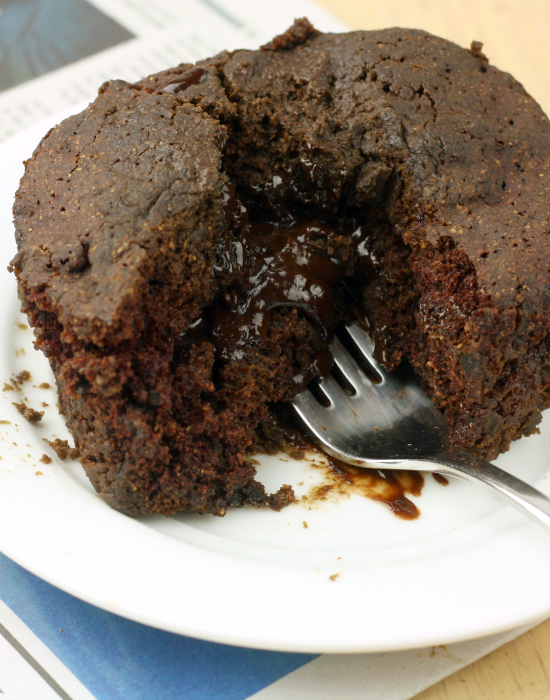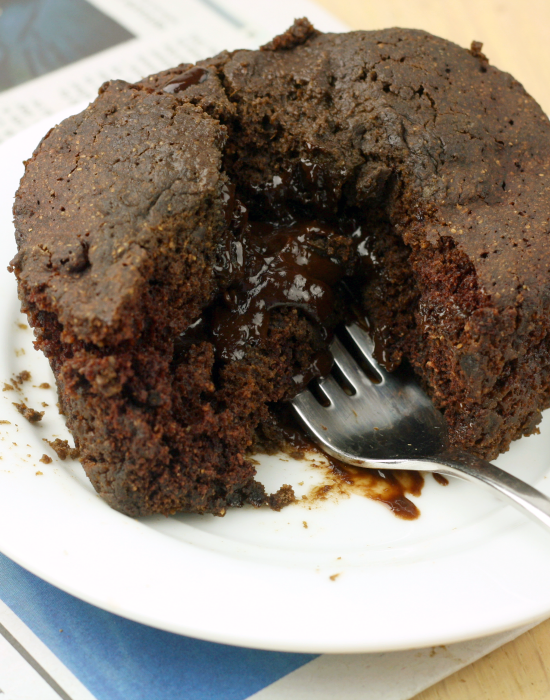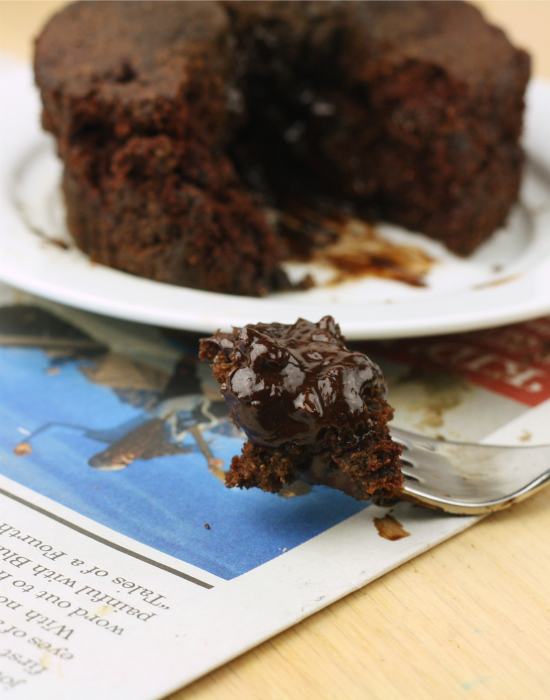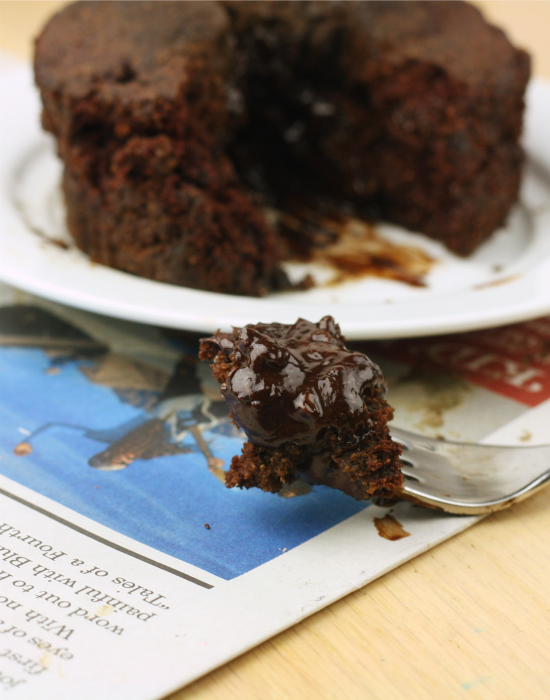 Start my making your batter. I understand this is the recipe you'll be making when you want lava cake in your face like five minutes ago, so it'll be ready in no time. I love you too.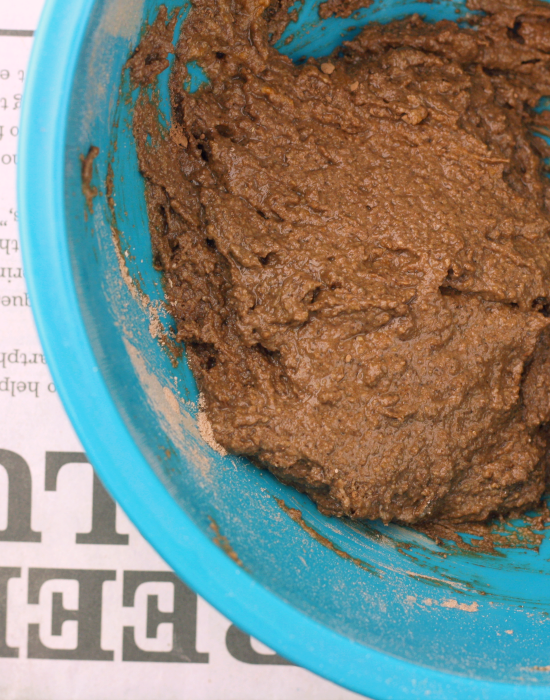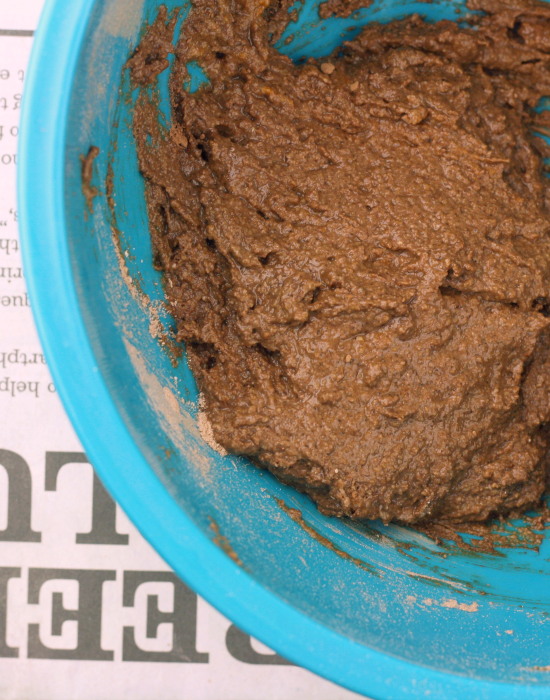 Flowers? Boxes of chocolate? So 2013. Lava cake is where it's at. (Heck, I'll still take the flowers and chocolate too.)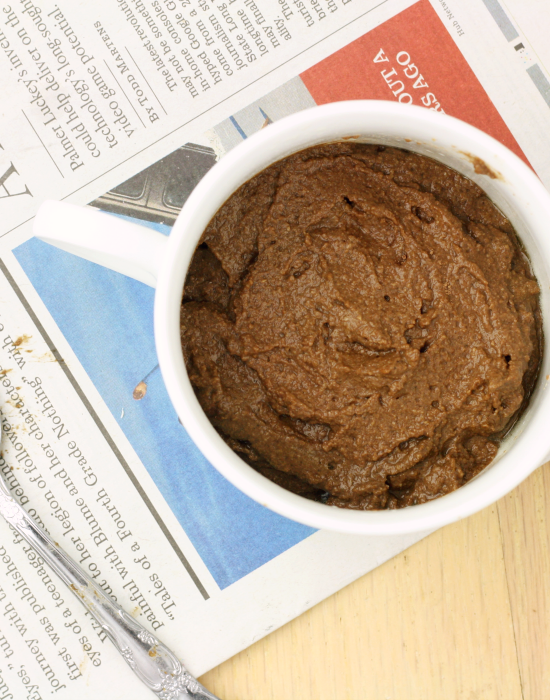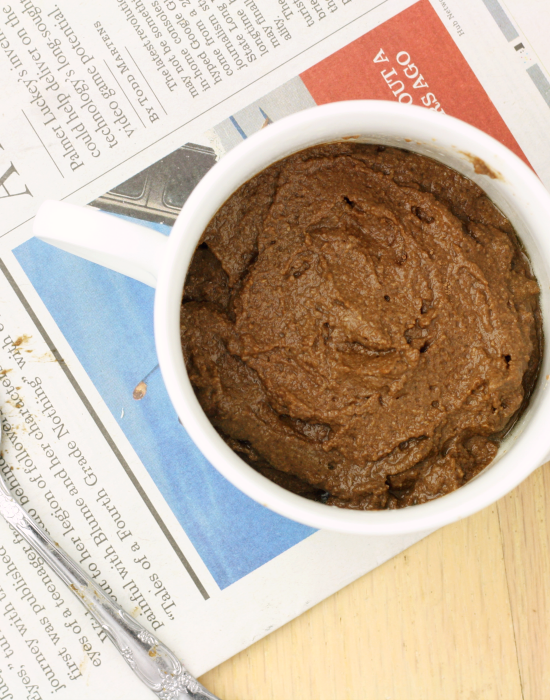 I'm really trying not to lick the screen here. This is my Valentine's Gift to you because I love you and I wish you lots of happiness and cake (redundant, I know).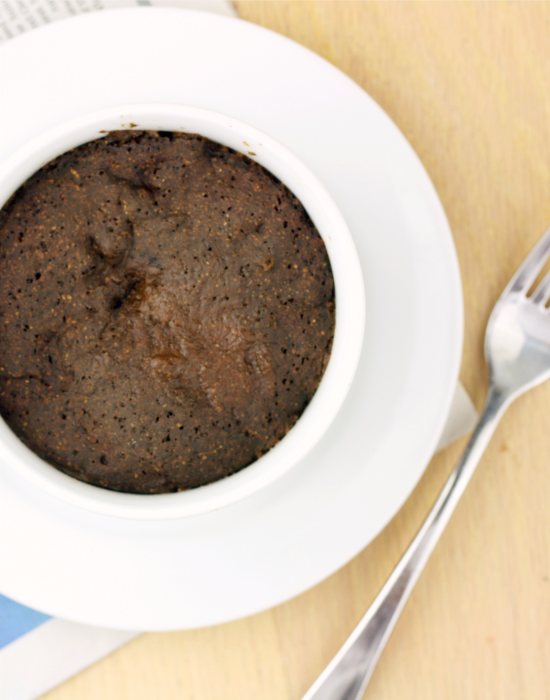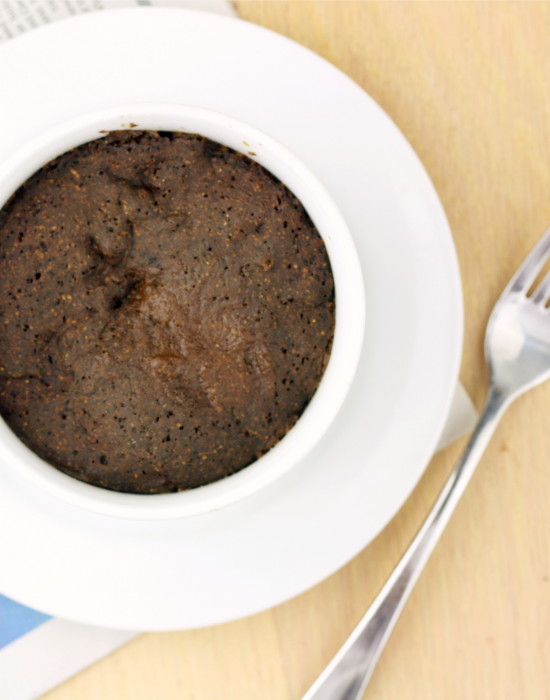 Feel free to double the recipe (still cooking them in separate mugs) if you are celebrating with your significant other. Or you can be like me and just eat them both. Being single does have its perks.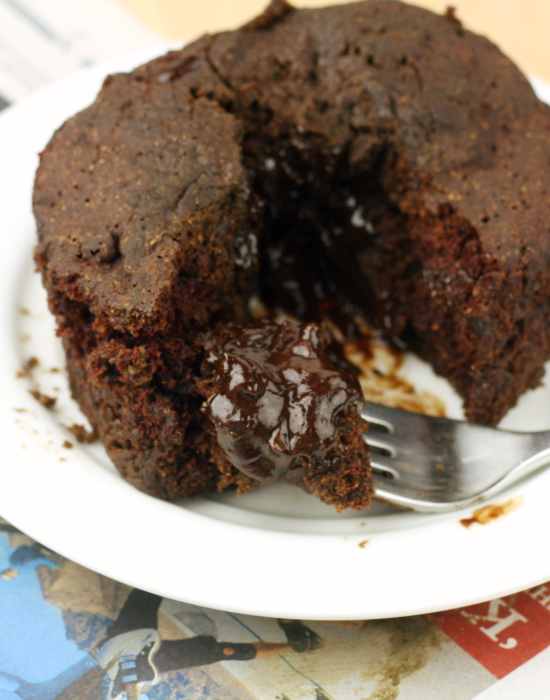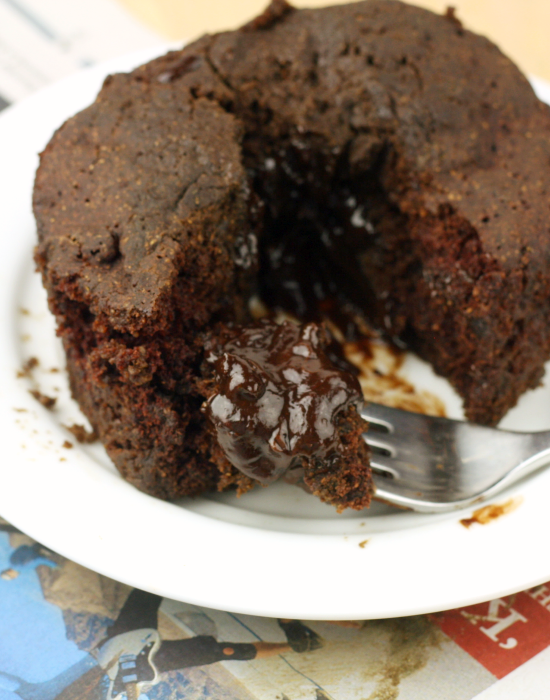 Adapted with love from girl who bakes.
Please note: The following recipe is NOT gluten or grain free, so please click for the recipe that is.
Yield: 1 large serving (for you!)
Serving Size: the whole darn recipe
Single Serving Lava Cake
5 minPrep Time:
1 minCook Time:
6 minTotal Time:
Ingredients
2 1/2 tablespoons white whole wheat flour
2 tablespoons granulated sugar or erythritol
1 tablespoon unsweetened cocoa powder
1/8 teaspoon baking soda
pinch of salt
3 tablespoons almond milk
1 tablespoon unsweetened applesauce, mashed banana, or yogurt
1/4 teaspoon vanilla
1/8 teaspoon apple cider vinegar
1/2 tablespoon chocolate chips
1/2 tablespoon unsweetened almond milk
Instructions
In a large mug, combine the white whole wheat flour, erythritol or sugar, cocoa powder, baking soda, and salt. Add in almond milk, applesauce, vanilla, and apple cider vinegar and stir until uniform and no dry pockets remain. Set aside.
Combine the chocolate chips and 1/2 tablespoon almond milk in a small cup. Microwave for 45 seconds and stir. If you're not a microwave user, feel free to do this on the stove top.
Scoop out 1/2 of the batter in the mug, make an indent, and pour the melted chocolate into the indent. Carefully cover with the other 1/2 of the batter. Cook in the microwave for 1 1/2 to 2 minutes until firm. Alternately, you can bake in the over at 350 degrees Fahrenheit for 12-15 minutes. Devour.
Notes
Nutritional information calculated with erythritol and applesauce.
7.8.1.2
322
https://www.foodiefiasco.com/single-serving-lava-cake/
Nutrition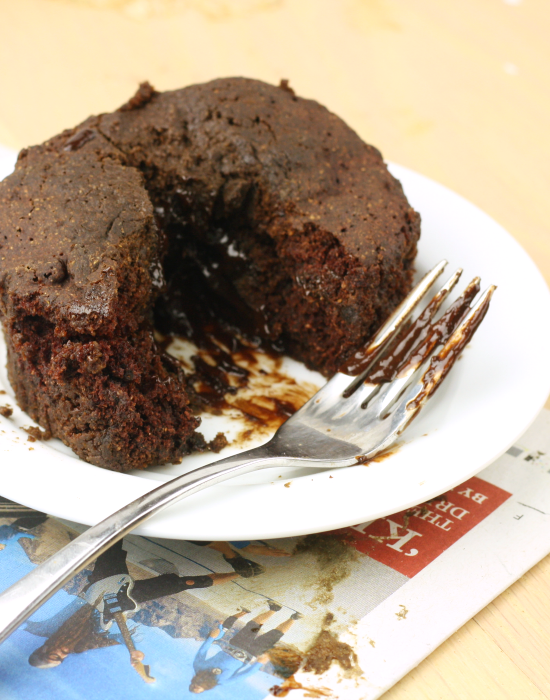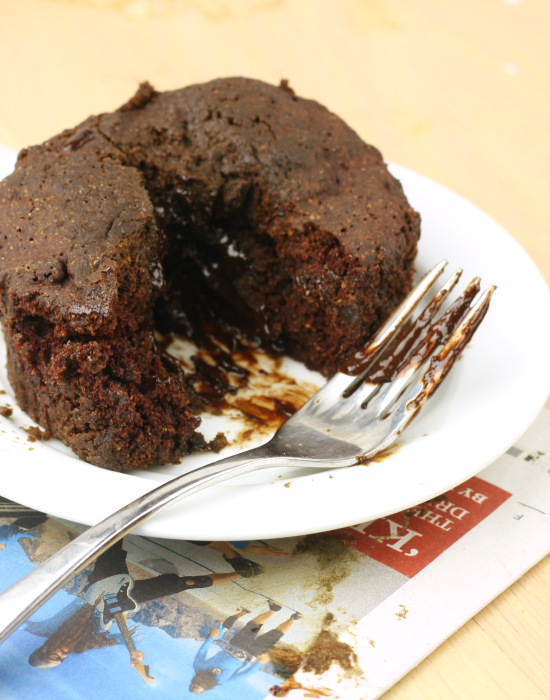 What are your Valentine's Day plans?
I plan on eating multiples of this cake and watching something with Channing Tatum in it.