This is just one of those things.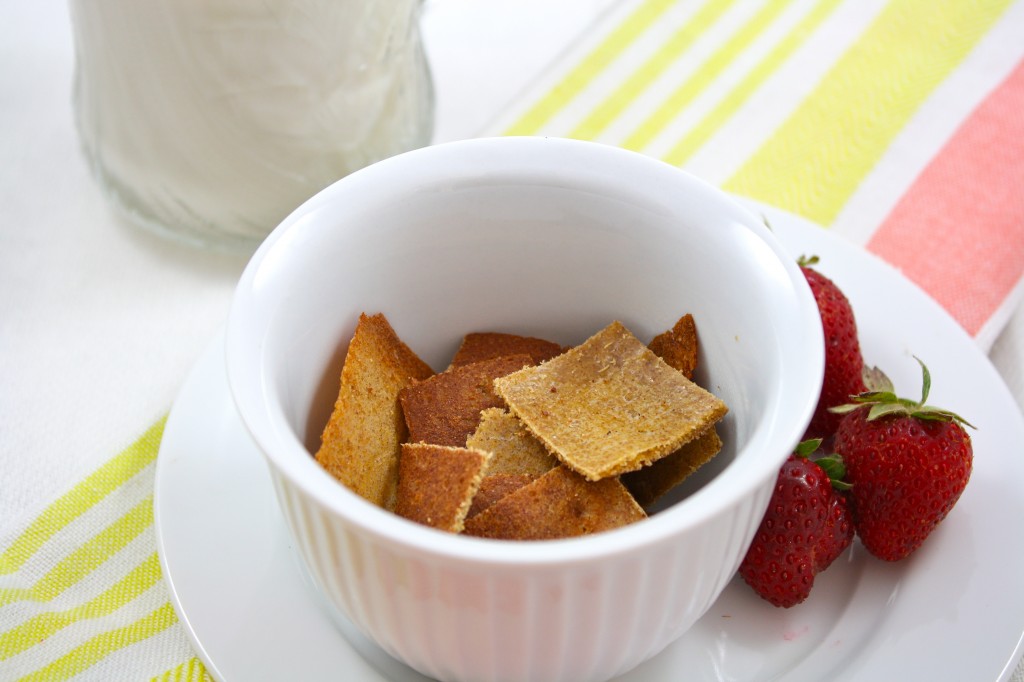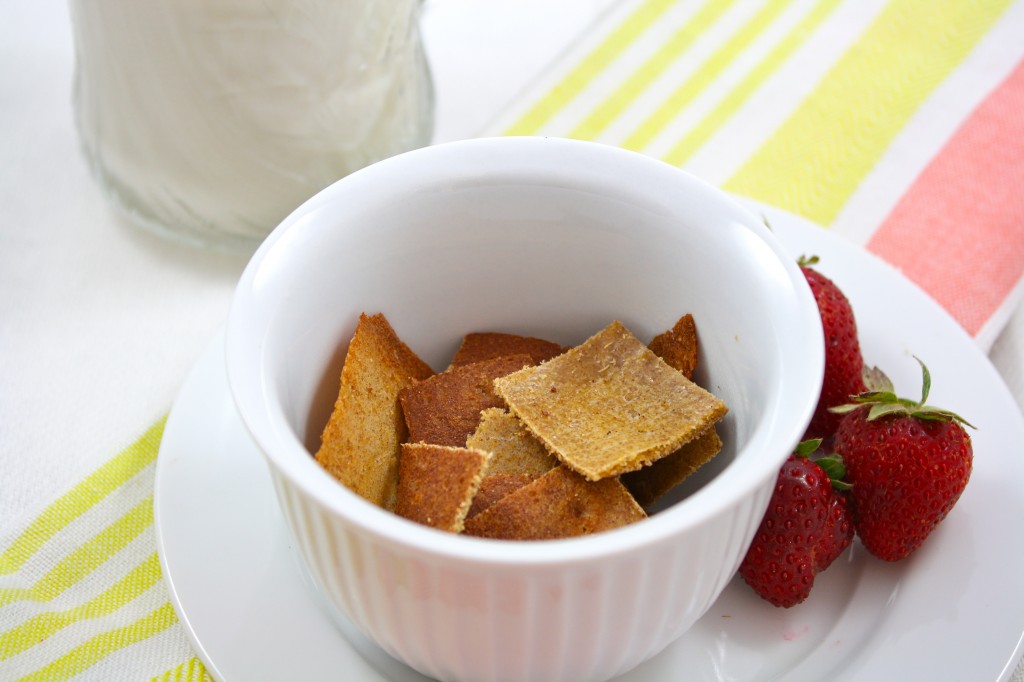 It's either the best idea I've ever had, or the worst thing that could have possibly popped into my head. I'm not really sure.
As the direct descendant of insatiable cereal consumer, I had no excuse not to know what I was doomed for. I thought I was different. I thought I had escaped genetics. I thought I could hold off. I thought this would be fine.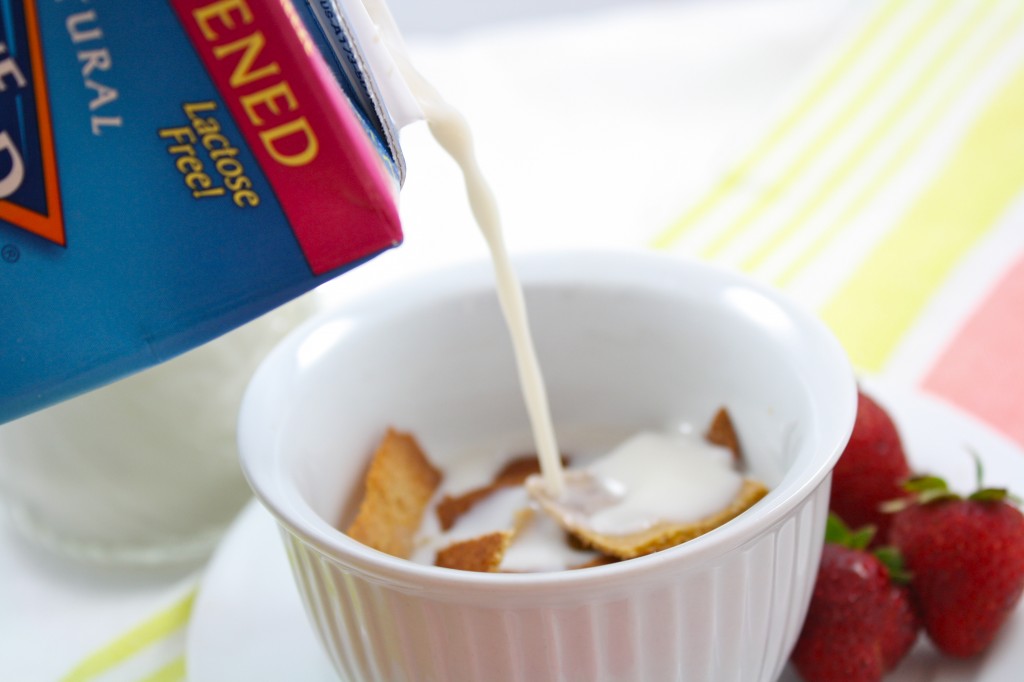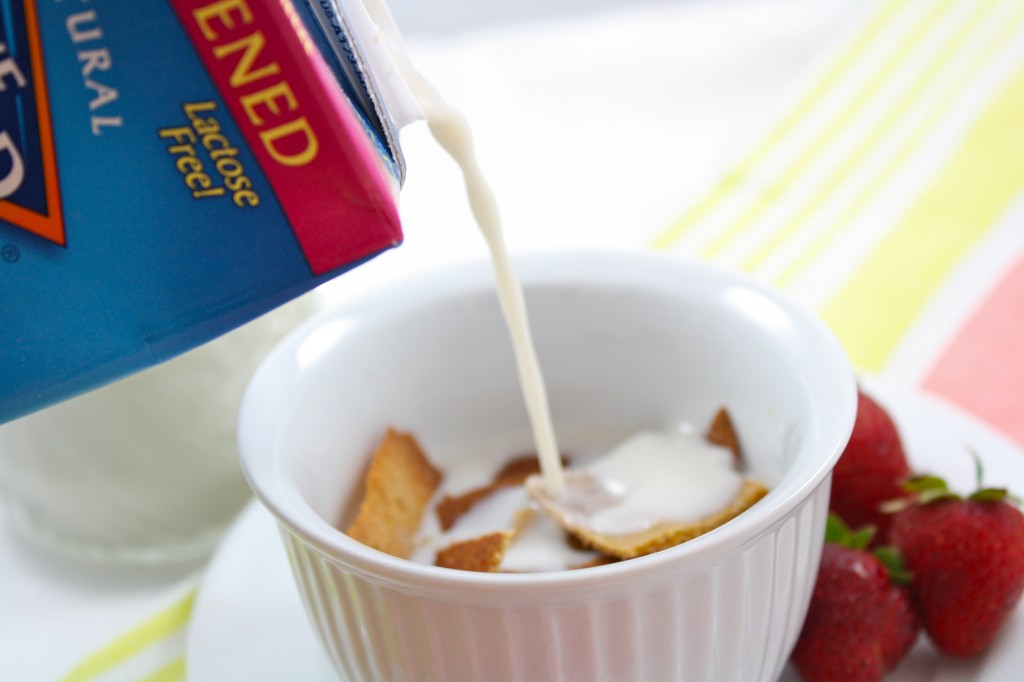 I was wrong. This was not fine. 
When I first saw this recipe and this recipe, I knew it had to be a joke. It couldn't be real! It was just too perfect. THEN I realized that it had to be real because Mamma Pea would never lie. So I rolled with it. I'm cool like that.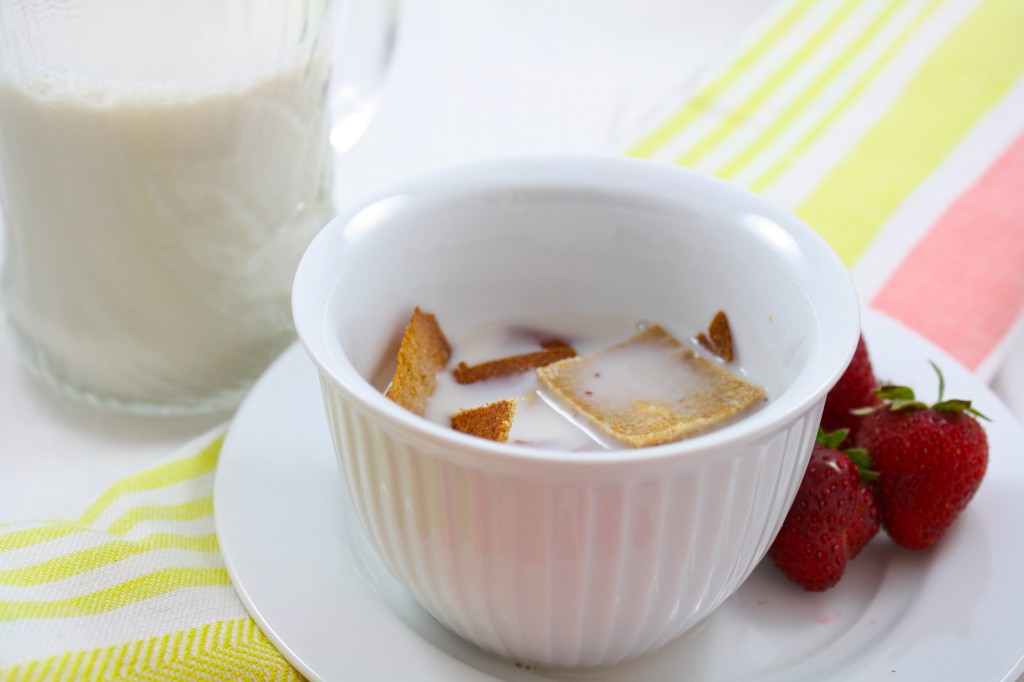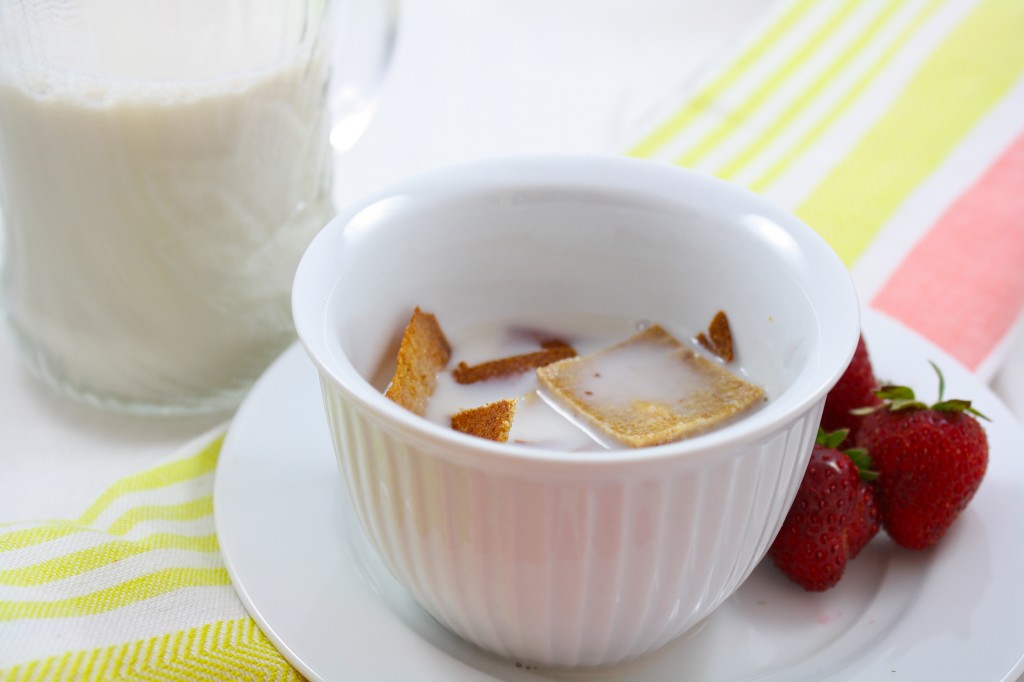 As a continues to wrap my hungry little head around this homemade cereal idea, I realized how this was meant to be. It was fate that I would come across this recipe. I was destined to create my own version. It's practically Divine Intervention.
I knew that, once I got my hands on it, this cereal would be undeniable. Fat free, grain free, low carb, vegan, and sugar free cinnamon toast crunch? If I wasn't posting this on the internet, I'd be rich.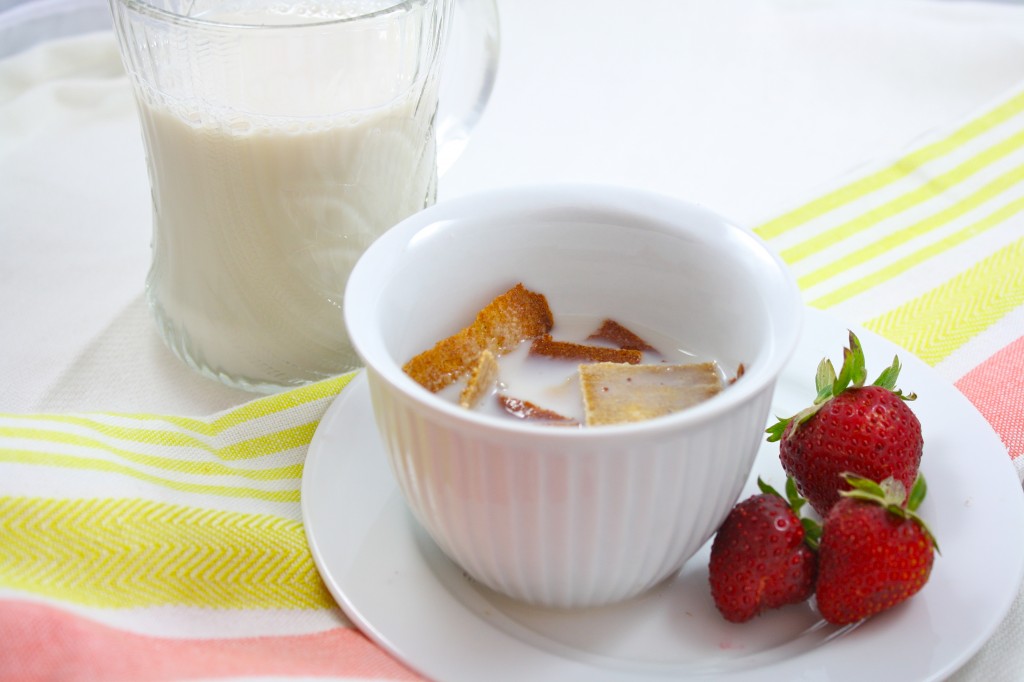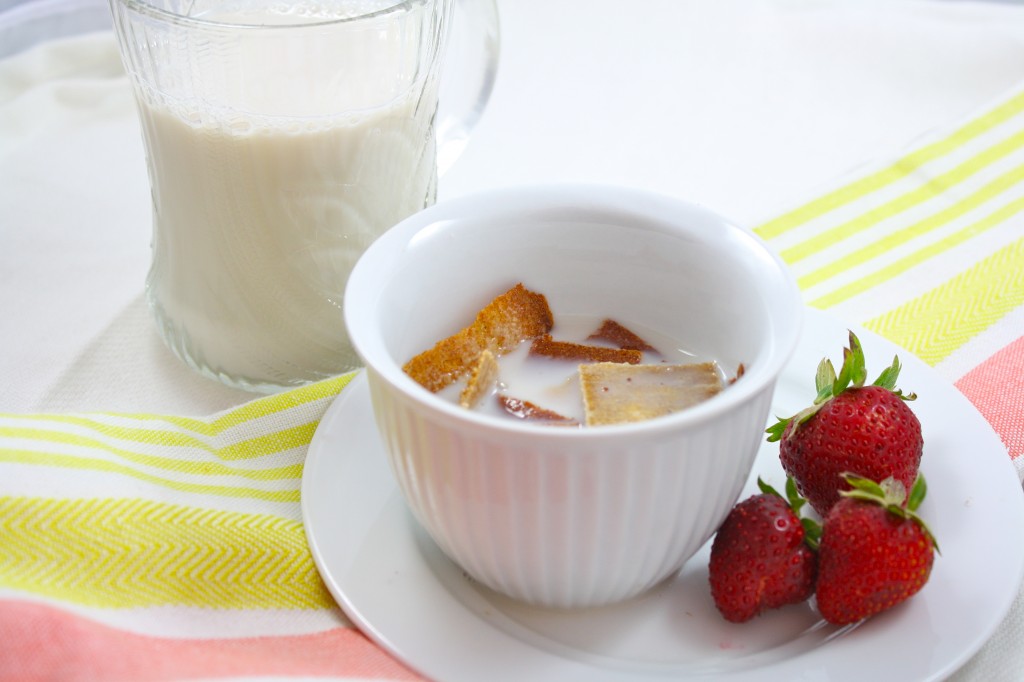 So here's where the not as fine part comes in (besides the "I could've been rich" thing). Once I made my own version, I liked. A lot. Actually, I'm kidding. I didn't like it. Not at all.
I LOOOOOOOVED it. We're talking love love love here. At the point where I had to cut the cereal into squares, I must've eaten half the batch. I just could. not. stop. Way too good. Dangerously good.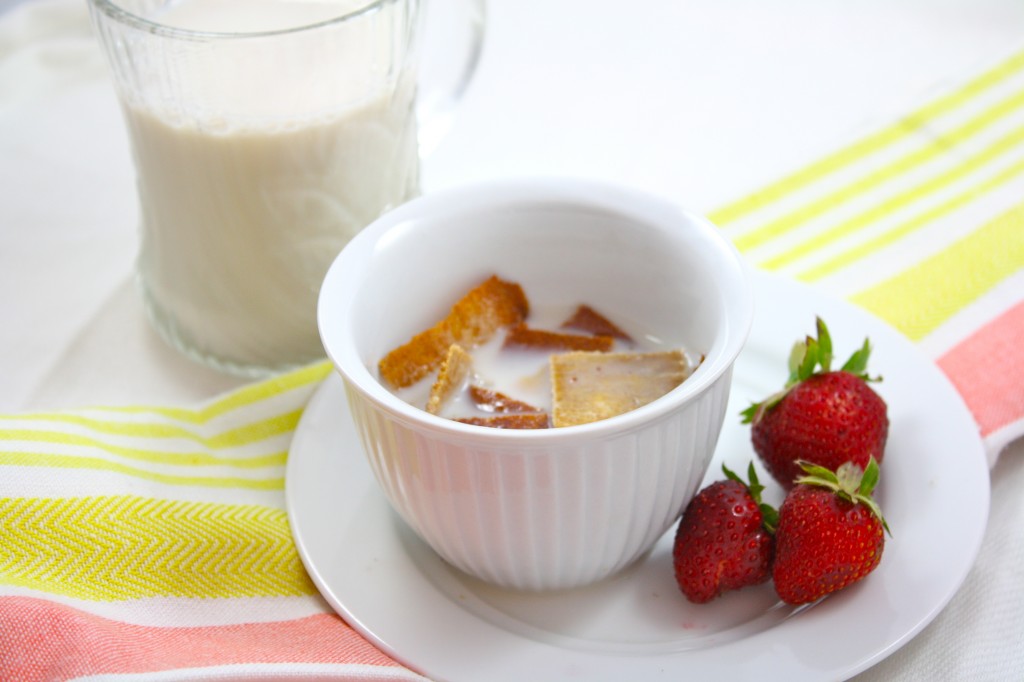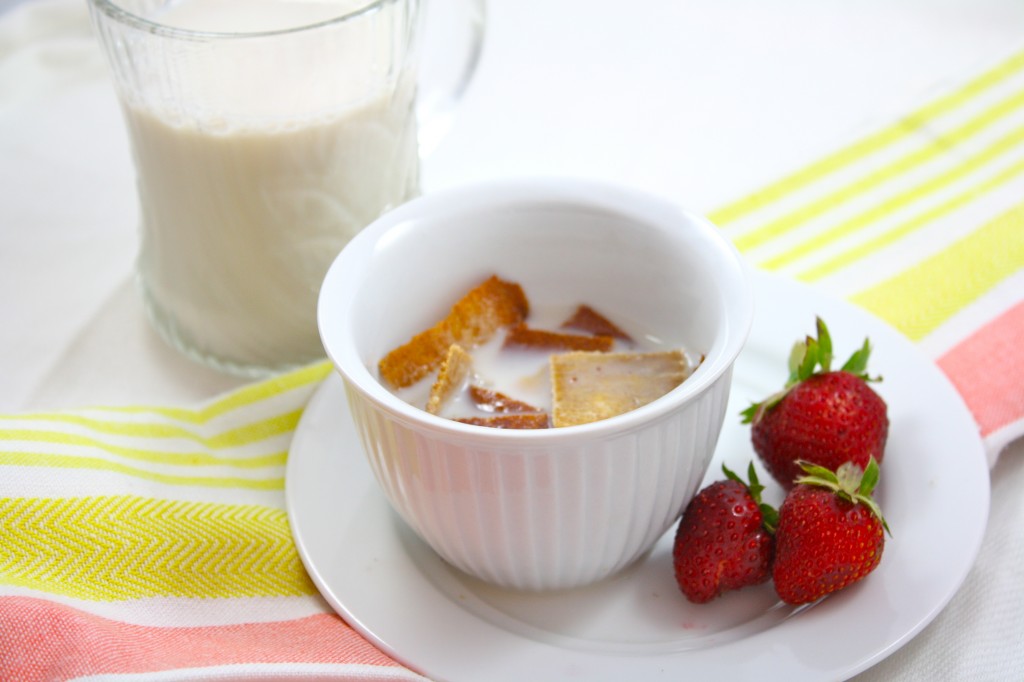 So yeah, if it wasn't so healthy I'd have a problem. But clearly I don't have a cereal-realated problem, right? Right. Right? Stop looking at me like that.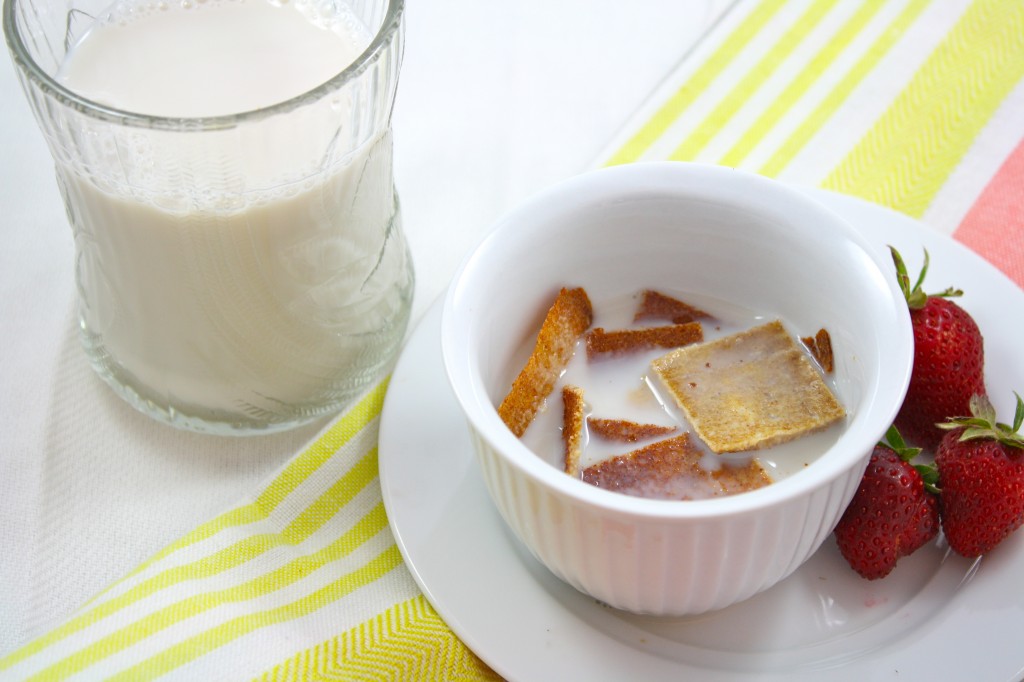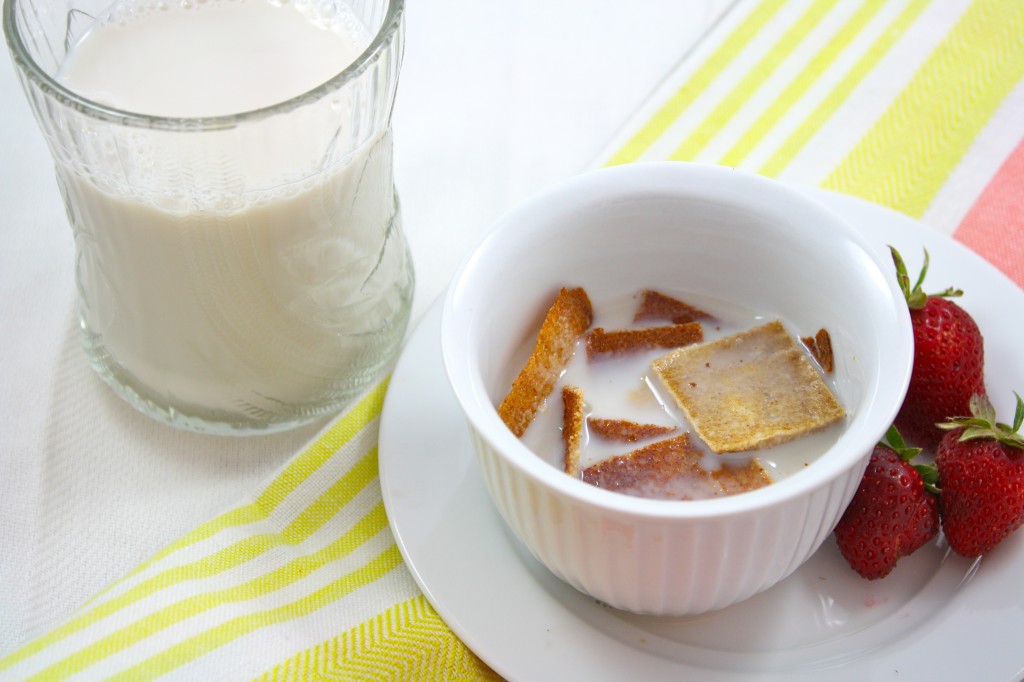 Hey, I just gave up my potential fortune for you, so you're not allowed to judge me. Yeah, I love you too.
Homemade Low Carb Cinnamon Toast Crunch
Low carb homemade cold cereal? Yes! This doesn't taste exactly like the chemical laden squares we all loved, but, although I may be biased, I think these are a vast improvement.
Adapted from Mamma Pea and Health Freak College Girl
Makes about 4 cups of cereal
Nutritional Comparison
Serving size: 1 cup
Calories: 173
Fat: 3.7 grams
Net carbs: 30.4 grams
Sugar: 13.2 grams
Protein: 2.1 grams
vs.
Homemade Low Carb Cinnamon Toast Crunch
(calculated with erythritol)
Serving size: 1 cup
Calories: ~91
Fat: 1.5 grams
Net carbs: ~13 grams
Sugar: ~4 grams
Protein: 6 grams
Ingredients
1 cup chickpea (garbonzo bean) flour
2 Tablespoons applesauce
1/4 teaspoon salt
3 packets of stevia (Feel free to use more or less, depending on how sweet you like things.)
1 teaspoon vanilla extract
3/4 cup water
2 teaspoons cinnamon, divided
 1 Tablespoon erythritol OR xyltiol
Directions
Preheat oven to 375F. Line a cookie sheet with parchment paper or a silicone mat and set aside.
Ina large bowl, combine chickpea flour, applesauce, salt, stevia, vanilla extract, and 1 teaspoon cinnamon. Add water, and whisk until completely smooth. Believe me, you do not want clumps of chickpea flour hanging out in your cereal.
Pour the batter onto the lined cookie sheet, and spread it out evenly to the edge of the sheet. In a small bowl, stir together erythritol OR xylitol and remaining 1 teaspoon of cinnamon. Sprinkle evenly over the batter. Bake in the oven at 375F for 22-27 minutes, or until the edge or brown and the center is just starting to crack.
Remove the parchment paper or silicone mat from the sheet (don't burn yourself!) and cut the cereal into 1 inch squares. Do not eat all the squares during this step. Stick them back in the oven for 2-4 minutes, stirring halfway through. Let the cereal cool completely so it can crisp up (no one wants soggy cinnamon toast crunch before it hits the milk!). Serve with almond milk, or your favorite milk of choice.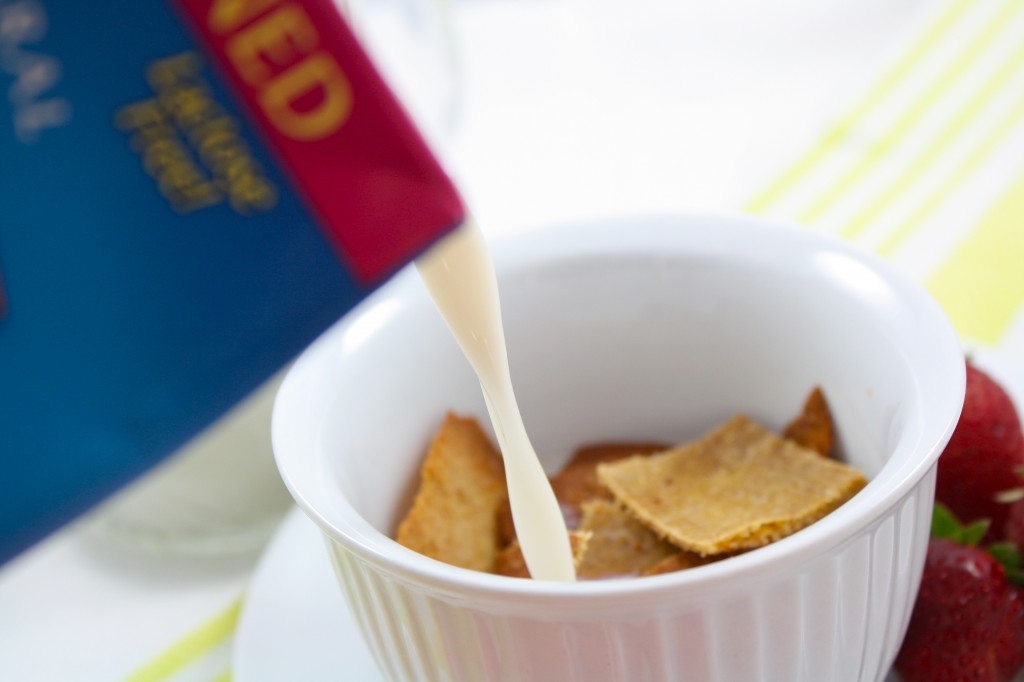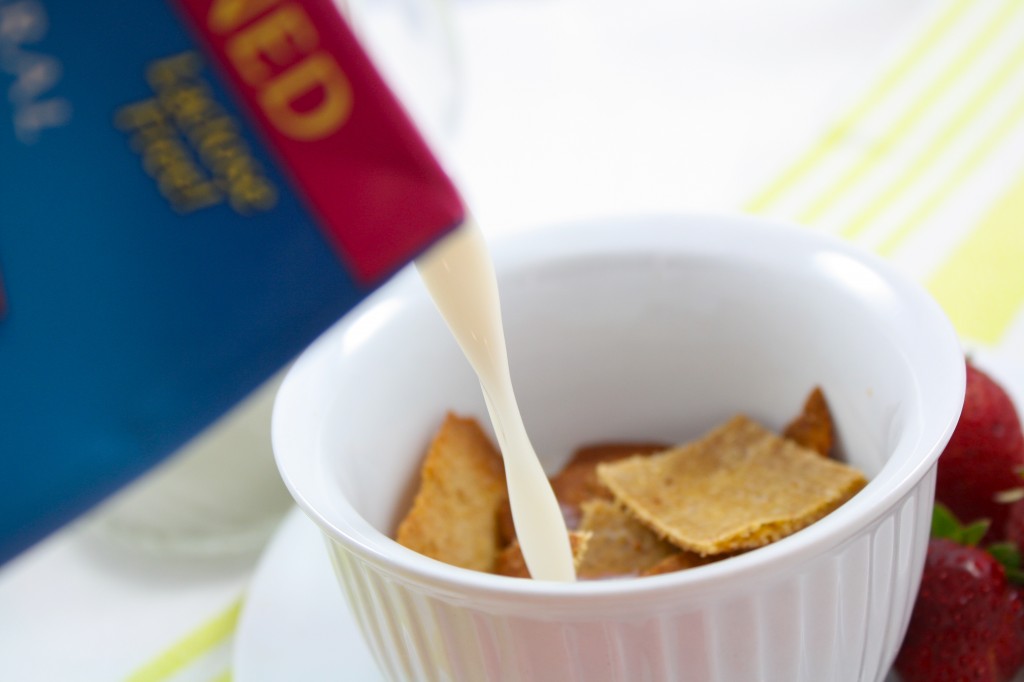 Oh, and if you need a reason not to eat it all standing over the oven, just remember how good it tastes when eaten with milk. Or at least sitting down.
Enjoy!
-Kelly M.
P.S. Thank you so much for all of your lovely entries on the Meet the Family page! I am currently working on the logistics, but hopefully I will have the page up in a few days.