I'm baaaaaaaaaack!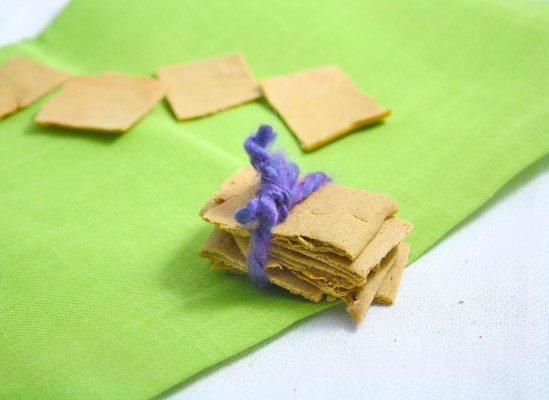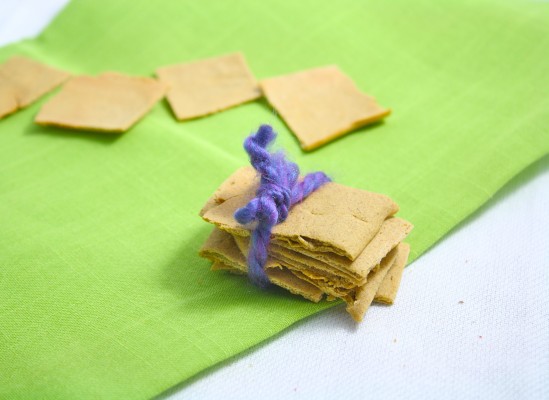 Did you miss me? I missed you. A lot.
So as I mentioned in my last post, I spent the last week of my life on my freshman retreat paddling down the Colorado river. In canoes. Pitching tents. With not a single LED screen in sight. Getting eaten by bugs and mauled by thorny trees. Good times.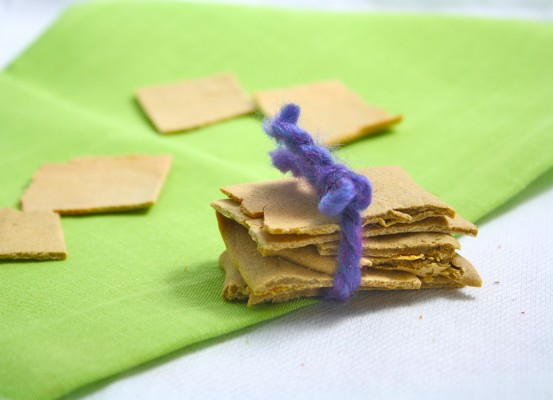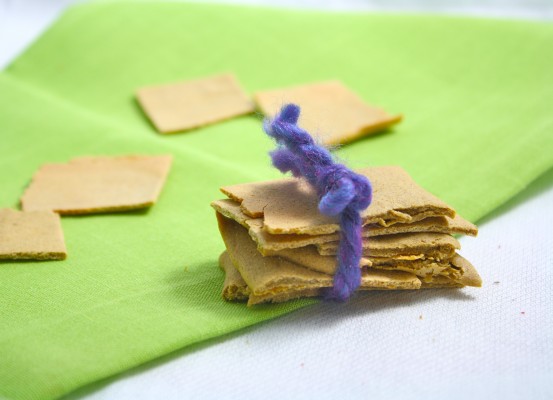 On the first night, I honestly thought I was going to die. I rifled through my bag at least twice looking for the iPhone I didn't bring so I could check my email.
No posting. No responding to comments or emails (which I love to do!). No communication. No way out.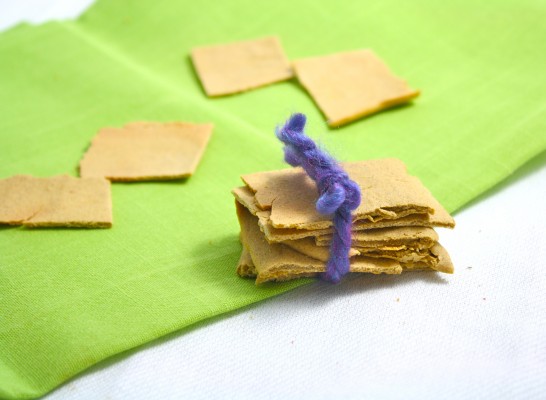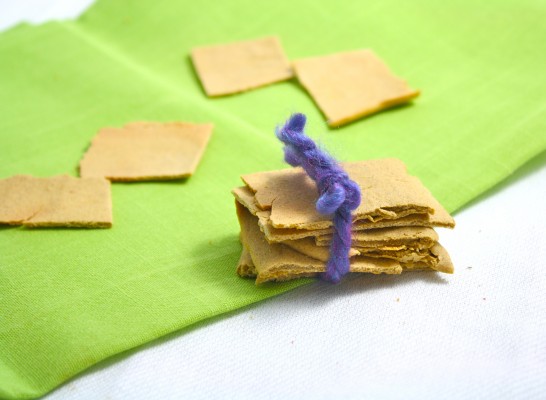 So here I am, on the verge of a full-scale emotional breakdown when my wonderful tentmate tells me it's time to get up and meet my group. And then I burst into tears.
I must have scared the beejezus out of her! She started apologizing profusely when I told her I was probably just being hormonal. (And electronically deprived, but the former sounds significantly less pathetic.)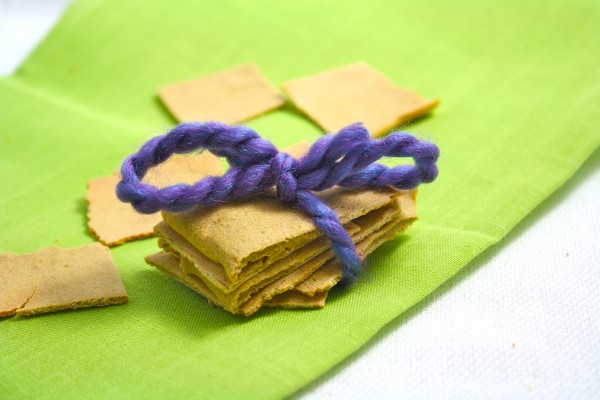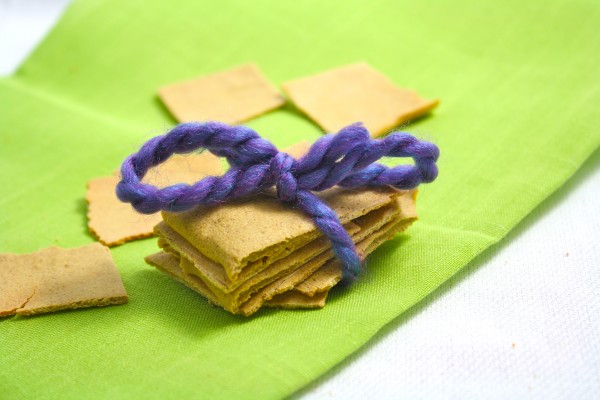 But of course, as the retreat went on and I continued to spend time with my amazing friends and further get to know the lovely people who are my classmates, I felt much better. Oh, and the s'mores on the last night didn't hurt.
I don't eat marshmallows because the whole "gelatin isn't vegetarian" thing, so I lucked out when one of my dear friends who is kosher brought vegan marshmallows and allowed to me make my s'mores with one. (I know. She rocks.)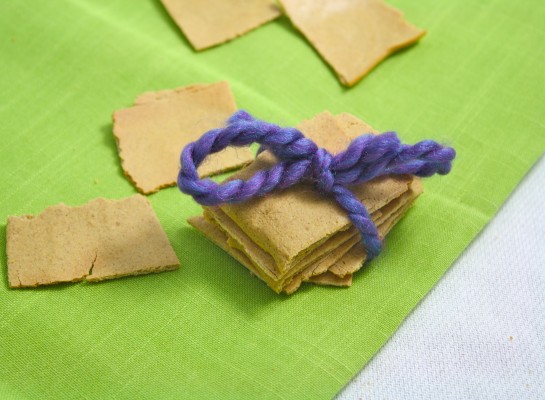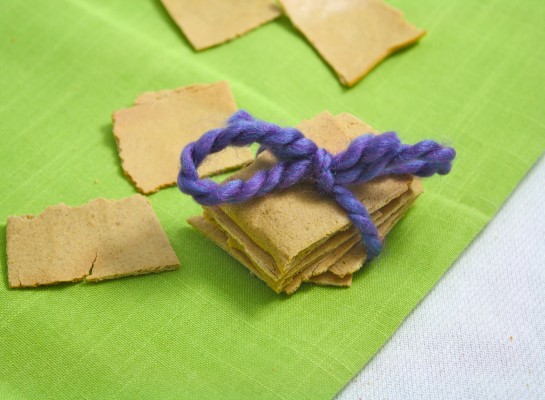 Said wonderful tentmate and I sang a harmonic rendition of Lean On Me in a short campfire talent show. After the last note, there was silence. We stared at each other in pride but with agonizing anticipation. And then people clapped. A lot. It was wonderful.
So this recipe is inspired by my retreat. Obviously I couldn't lug around chickpea flour graham crackers (although I shamelessly admit I really wanetd to), I could make them as soon as I got home.
And I couldn't have been happier. Now I can reminisce about my experience by the campfire with my classmates while eating these fantastic graham crackers that just happen to be vegan, gluten free, grain free, sugar free, low carb, low fat,  and only 8 calories each!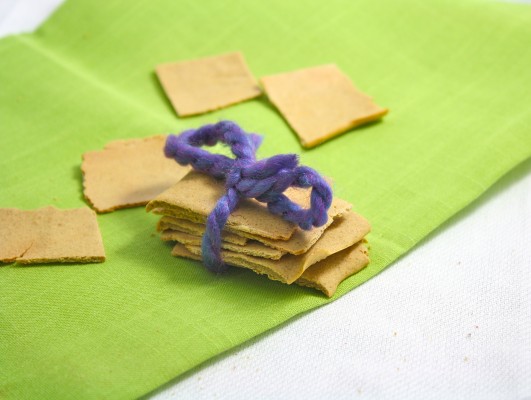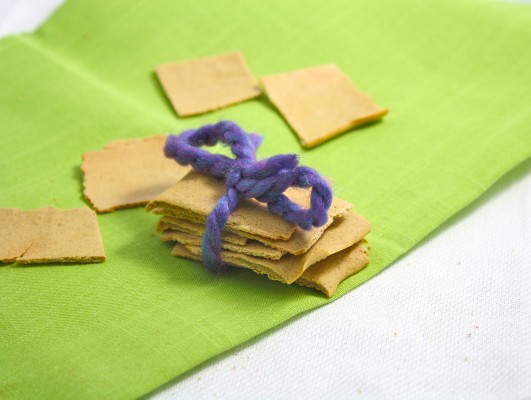 Fire up the fire. Let's get this s'mores party started!
Who needs these preservative-laden graham crackers when you can make equally scumptious ones in the comfort of your own kitchen? Serve with toasted vegan marshmallows and Homemade Healthy "Chocolate" for the healthiest s'mores sandwich around!
Adapted from my Homemade Low Carb Cinnamon Toast Crunch
Yield: 30 graham crackers
The World's Healthiest Graham Crackers
10 minPrep Time:
25 minCook Time:
35 minTotal Time:
Ingredients
1/2 cup chickpea (garbonzo bean) flour
1 Tablespoons applesauce
1/8 teaspoon salt
1/4 teaspoon liquid stevia (Feel free to use more or less, depending on how sweet you like things.)
1/2 teaspoon vanilla extract
1/3 cup almond milk
1/2 teaspoon cinnamon
1/2 teaspoon molasses
Instructions
Preheat oven to 375F. Line a cookie sheet with parchment paper or a silicone mat and set aside.
Ina large bowl, combine chickpea flour, applesauce, salt, stevia, vanilla extract, cinnamon. Add almond milk, and whisk until completely smooth. Believe me, you do not want clumps of chickpea flour hanging out in your crackers.
Pour the batter onto the lined cookie sheet, and spread it out evenly to the edge of the sheet. Bake in the oven at 375F for 22-27 minutes, or until the edges are brown and the center is just starting to crack.
Remove the parchment paper or silicone mat from the sheet (don't burn yourself!) and cut the crackers into squares. (I got about 30 crackers out of this recipe.) Do not eat all the squares during this step. Stick them back in the oven for 2-4 minutes, stirring halfway through. Let the crackers cool completely so they can crisp up (no one wants soggy graham crackers!).
7.8.1.2
251
https://www.foodiefiasco.com/the-worlds-healthiest-graham-crackers/
Nutrition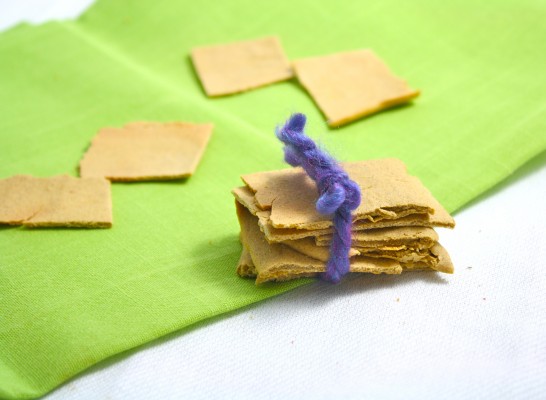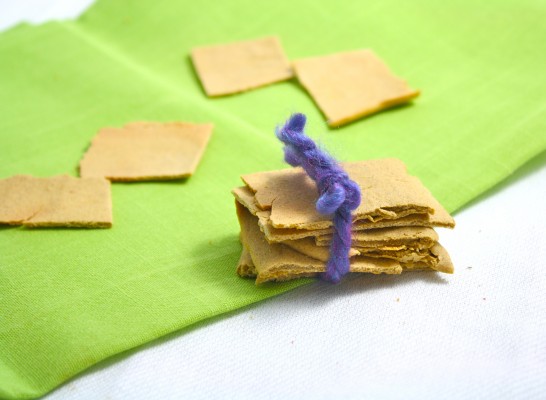 I'll meet you by the campfire. Do you want to tell the ghost stories, or shall I?