I come with good news.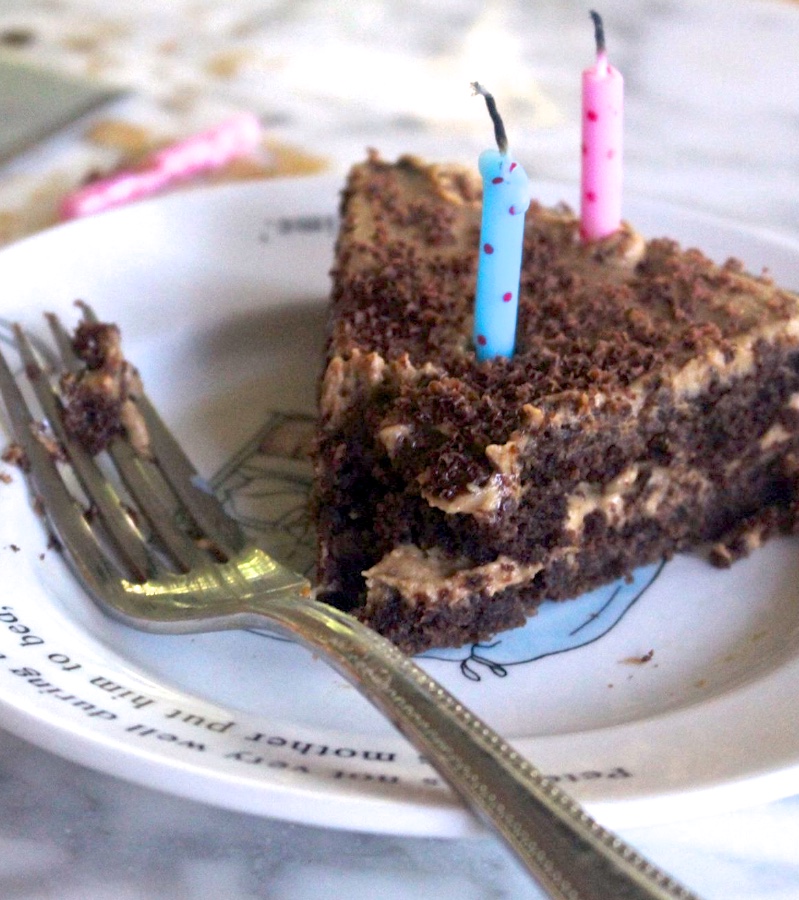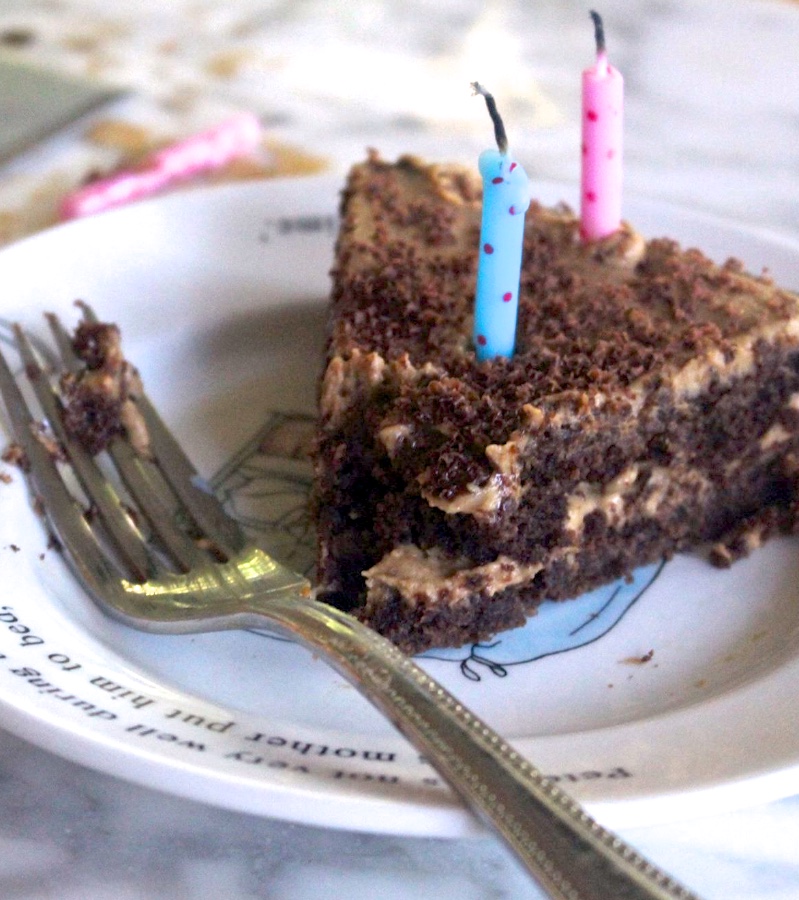 First off, I hope you're having a wonderful summer! (Note the use of present tense there because summer is still going on so I'd appreciate it if someone would kick those back to school ads off the air please and thank you).
Although the site has been dormant, the good news is that we've spent the last few months working around the clock behind the scenes to bring you the new Foodie Fiasco. But of course the first post back had to be cake. No party is complete without a crazy decadent cake.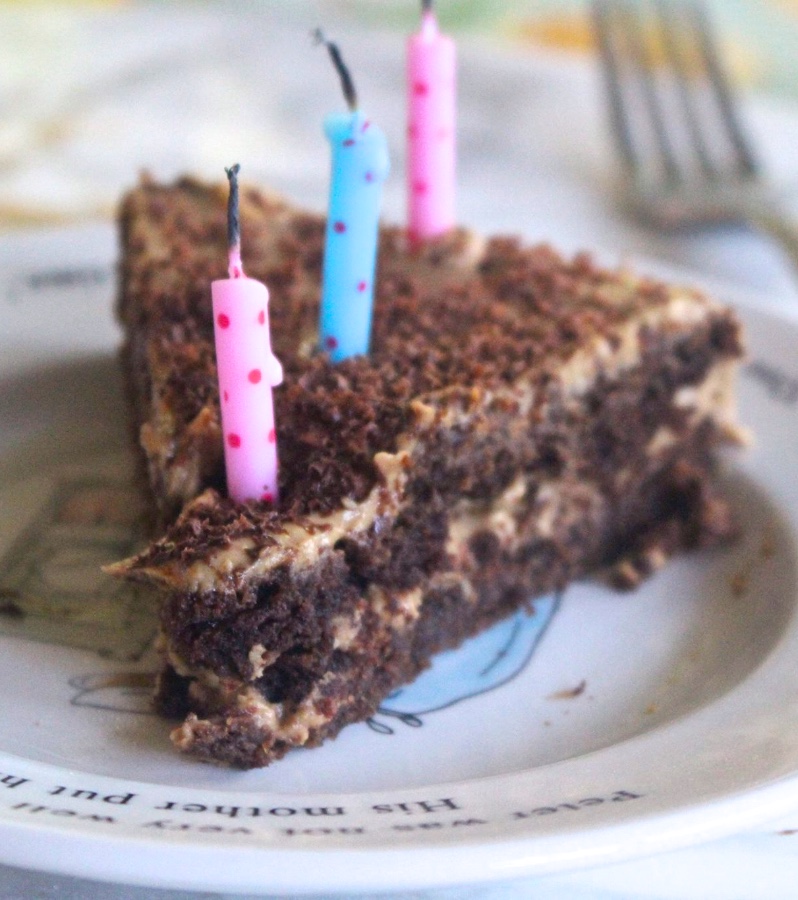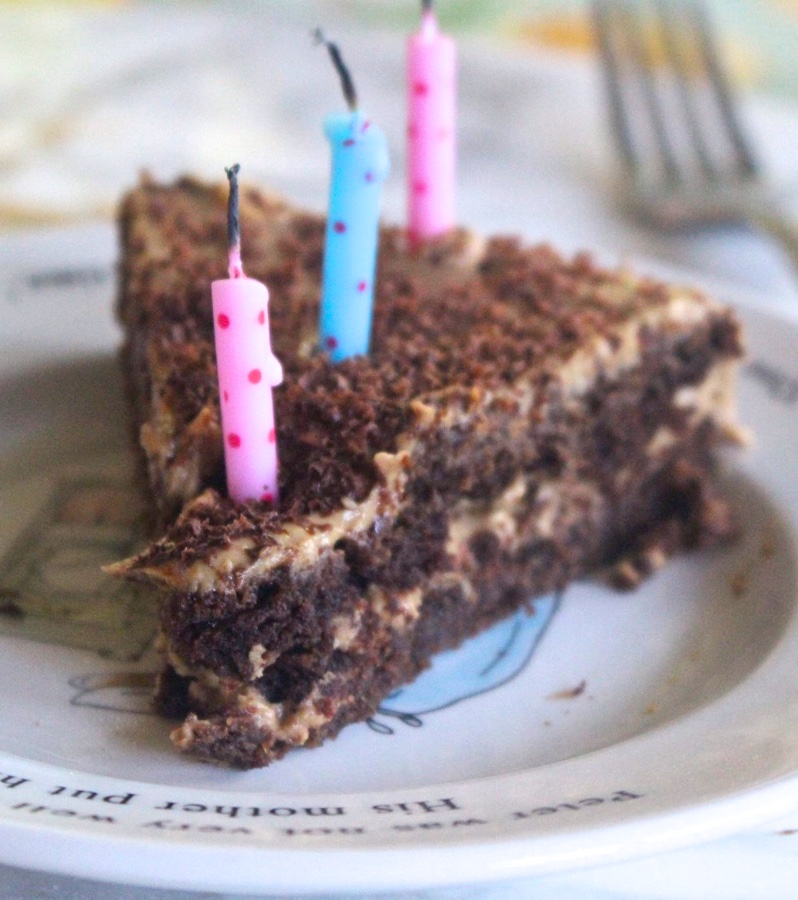 Real talk, this cake deserves its own holiday. It's grain free, low carb, sugar free, vegan… and we ate more than half of it in one sitting, with a grand total of zero regrets. But let's catch up and come back to the perfect cake in a minute.
This whole process has been a whirlwind, but now we have a treasure trove of exciting announcements. I hope you're sitting down! Preferably with a fork, because you'll need to make this cake by the end.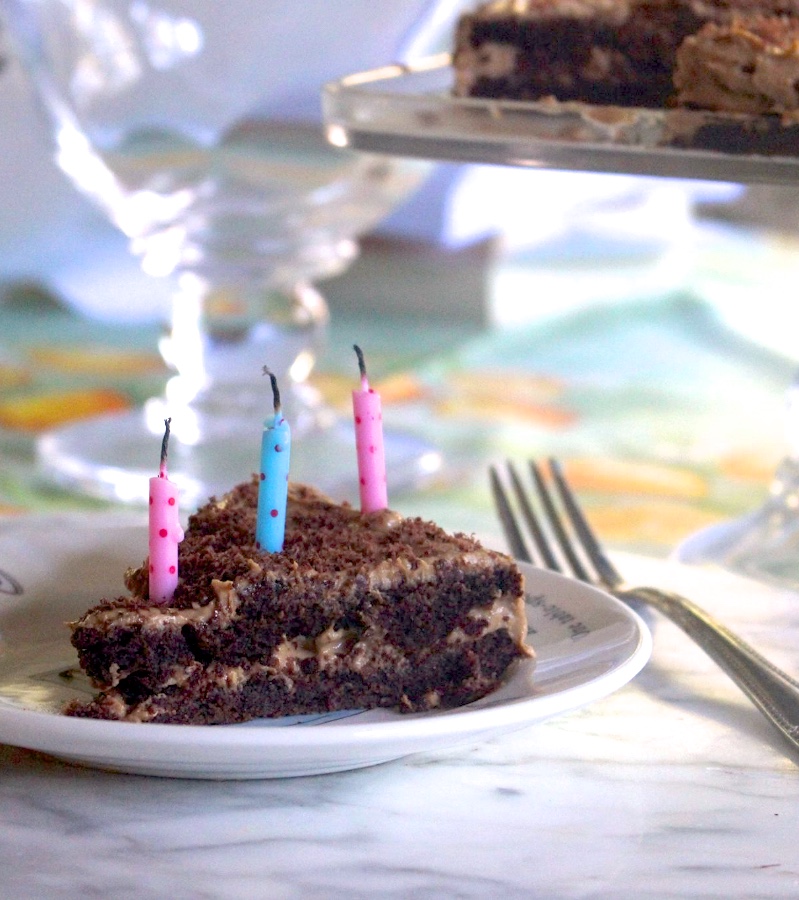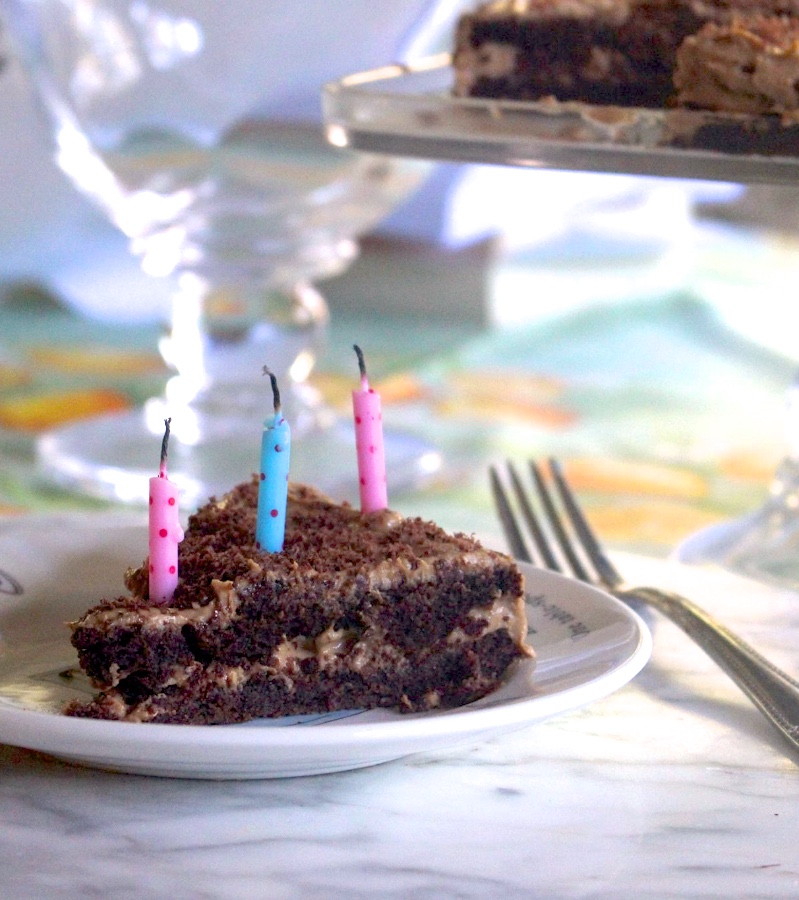 1. Foodie Fiasco is re-launching as the parent site of Fiasco Media, LLC (a limited liability corporation in the state of California! aaaah!!). So does that mean there will be other sites? Why yes it does. Foodie Fiasco is getting a fashionable sister site… stay tuned!
2. From now on, we will be posting once per day. That's right. You'll be served up fresh Foodie yumminess every.single.day. It's happy dance time.
3. I am so grateful to have such a wonderful team working with me to bring you the best food and fashion on the web. I'm unbelievably proud to say there is a team of about 25 (!!) incredibly talented, dedicated, hard-working people who are bringing the blog to life. And almost all of us are high school students! We've got editors, contributors, and photographers dishing out your favorite stunning, healthy recipes served with wit and charm. Our phenomenal administrative team is also here to respond to your comments, answer your emails, kick up a storm social media, and just be here whenever you need us.
4. After years of dreaming and testing recipes and doing dishes, we're finally working on a book! Keep a look out for an official announcement within the coming weeks, but I'm jumping around from excitement so I don't spill the breakf– I mean the beans. Ehem.
Now you see why the occasion called for cake. So I got together with Phoebe, my new partner in baking crime, to whip up this absurdly decadent, even more absurdly healthy celebration cake. Complete with candles. Because of course.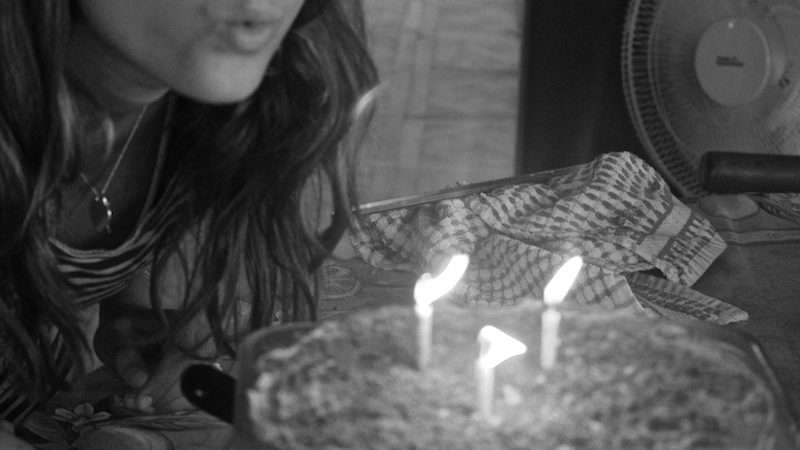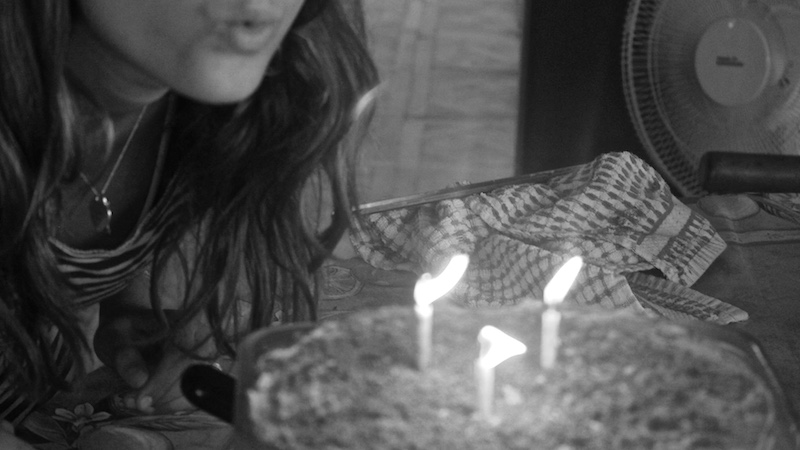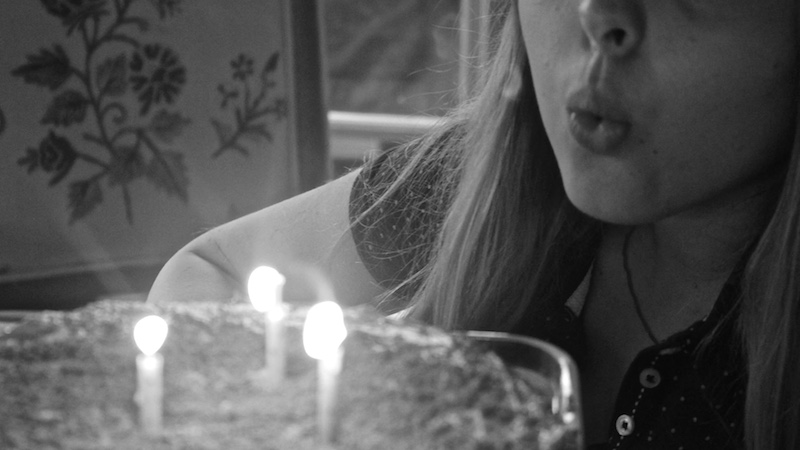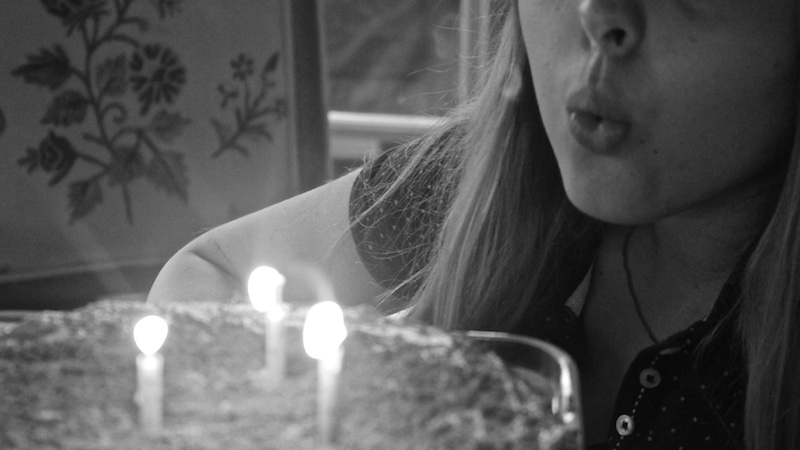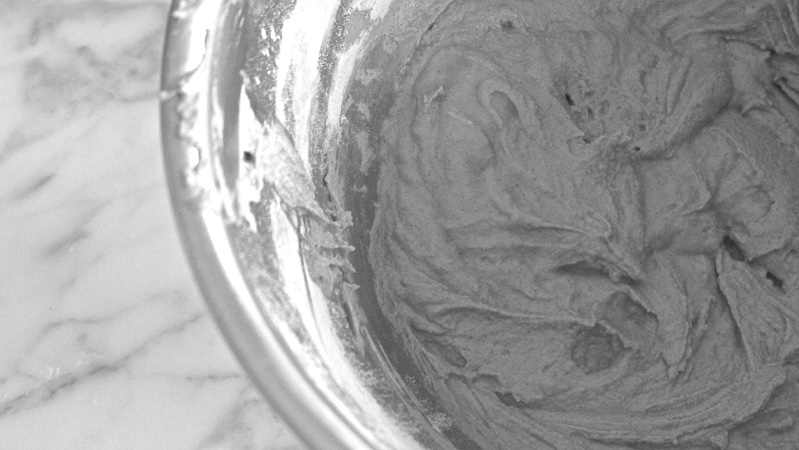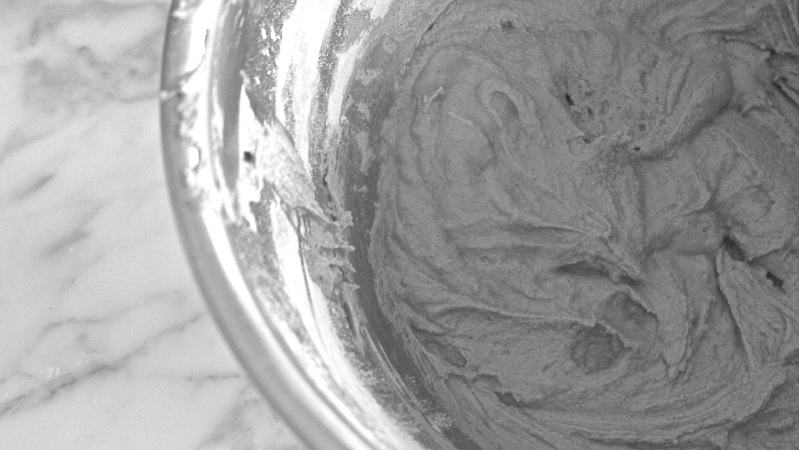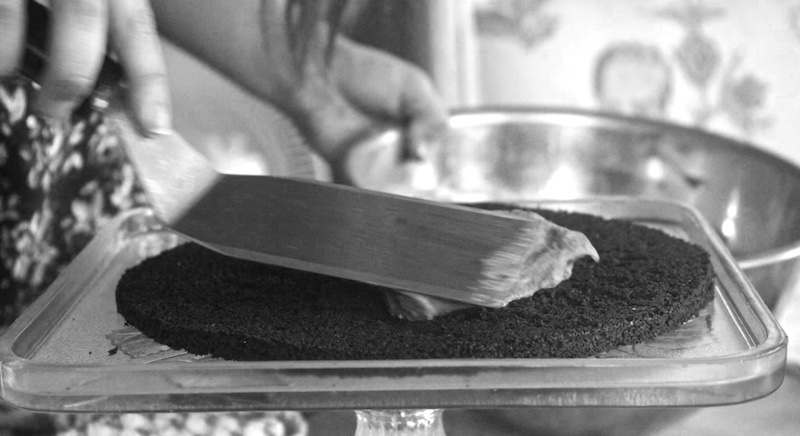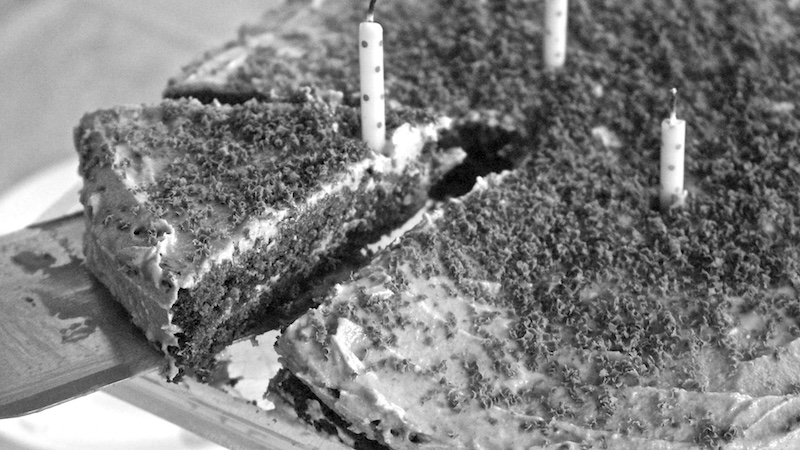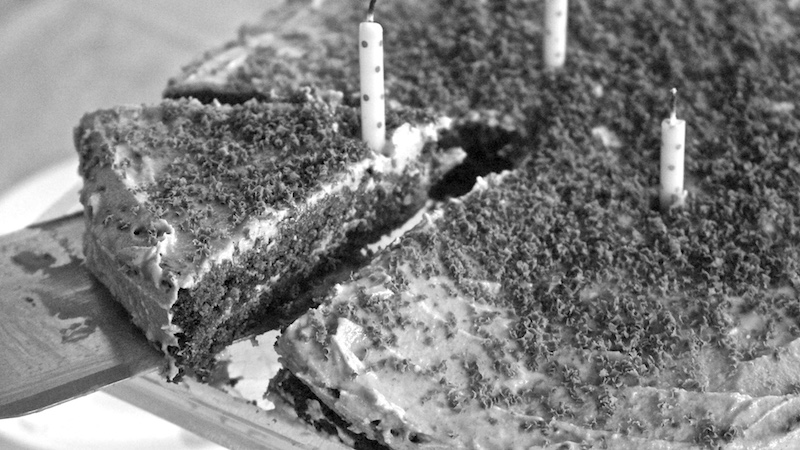 The almond flour gives the cake a rich, buttery taste and texture. Paired with your favorite cocoa powder and a good vanilla extract, the cake has this incredible depth of flavor. The miracle frosting, made from powdered peanut butter and protein powder, is possibly the most nutritious frosting recipe in the world. But it just tastes like decadent peanut butter!
This cake is a little higher in calories than some of our recipes, but it's chock full of protein, very low carb, and still a lot lower in calories than most cakes. But those caloric disasters still aren't half as good as this, so it's worth it. Pinkie swear.
For a layer cake, we sliced the cake in half after baking and filled it with our new favorite frosting, but you're welcome to skip this step and just frost the cake as a single layer. It's your party.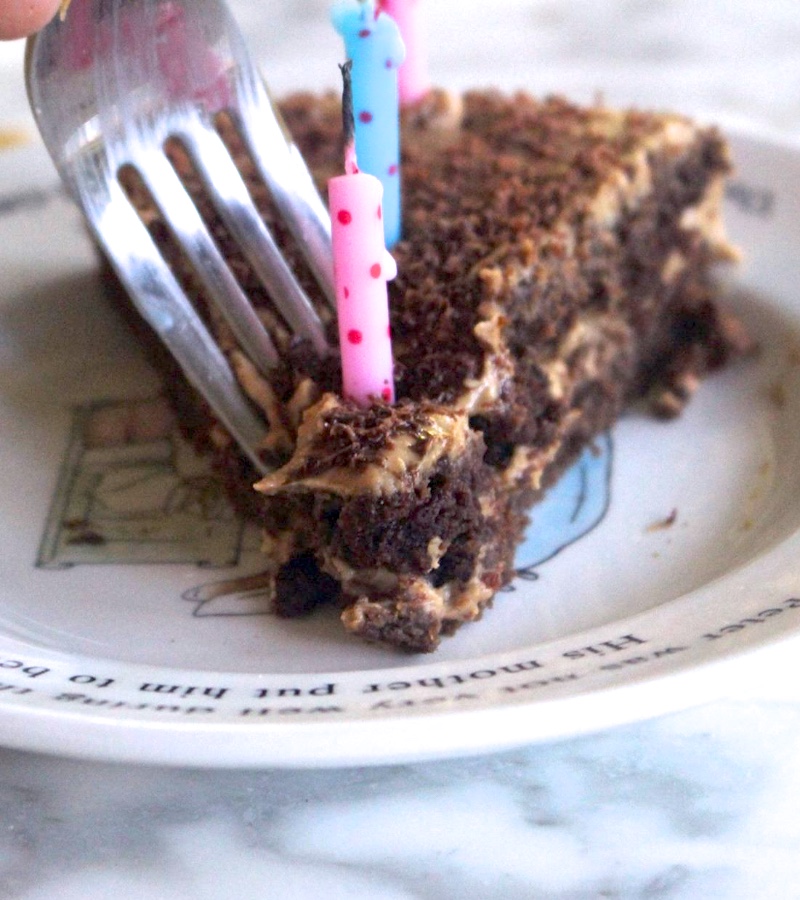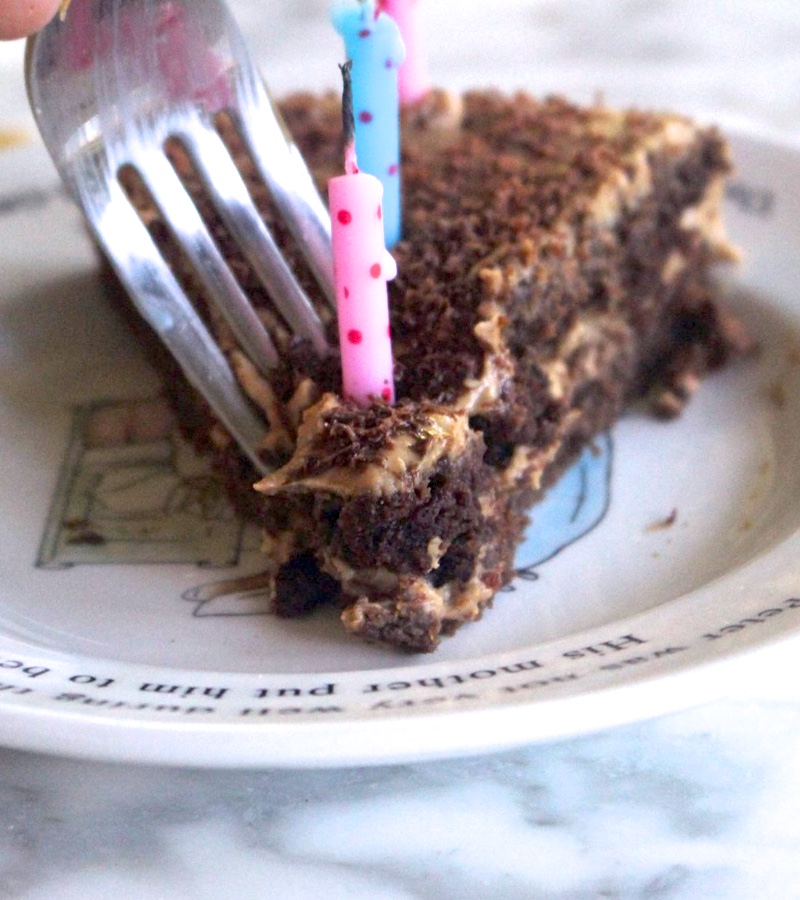 But the shaved chocolate on top? Not optional.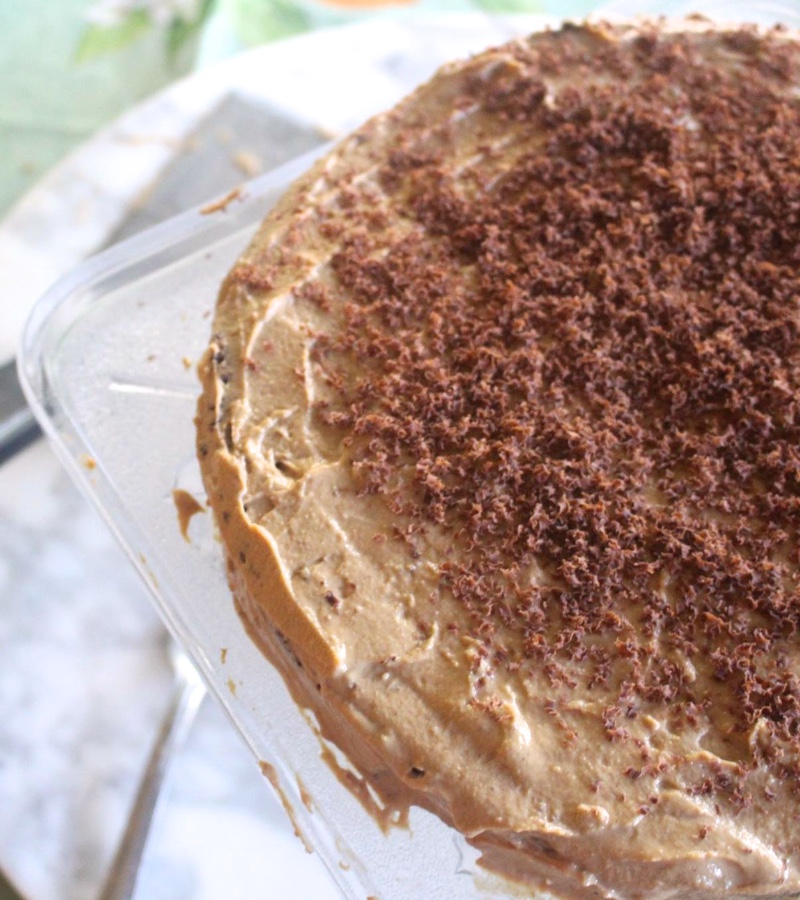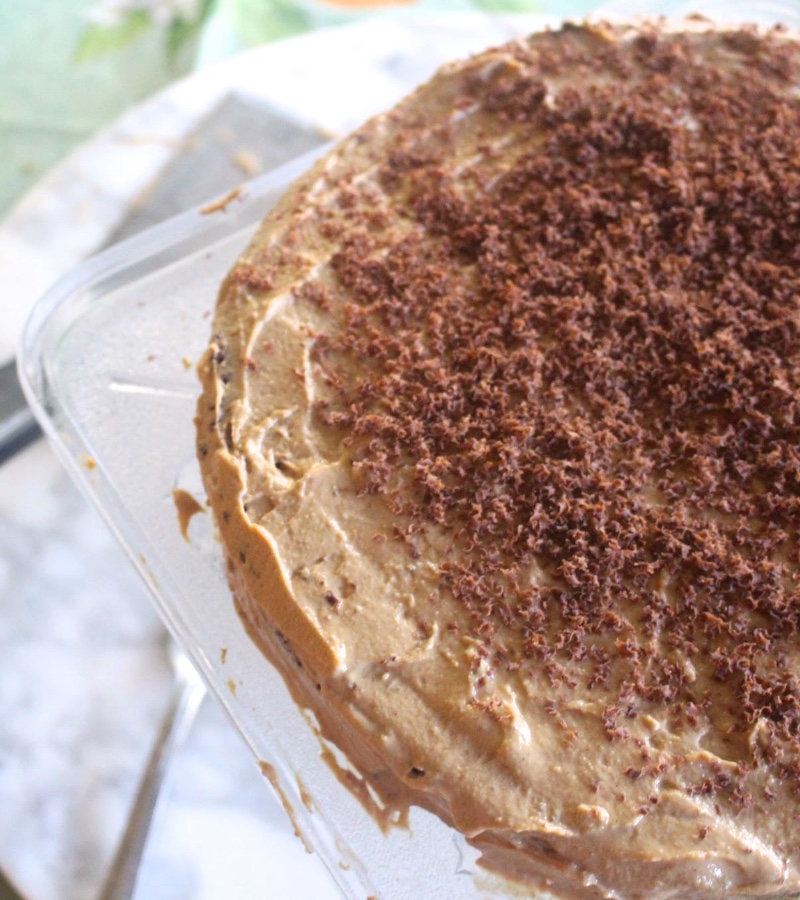 Adapted from Primally Inspired.

Chocolate Almond Flour Cake with Peanut Butter Frosting
Ingredients
For cake:
3 cups almond flour
? cup unsweetened cocoa powder
2 teaspoons baking soda
1 teaspoon cinnamon
¾ cup erythritol or sugar
¼ cup coconut oil or unsweetened applesauce
1 teaspoon vanilla extract
¼ cup unsweetened apple sauce
¼ cup almond milk
3 tablespoons apple cider vinegar
For frosting:
1½ cups powdered peanut butter (such as PB2)
½ cup protein powder
2 tablespoons powdered sugar or erythritol
1- 1½ cups almond milk
For topping:
1 square dark chocolate (we used sugar free)
Instructions
Preheat oven to 325°F. Thoroughly grease an 8-inch cake pan and set aside.
In a large bowl, combine the almond flour, cocoa powder, baking soda, cinnamon, and erythritol or sugar and stir until completely combined. Add in the coconut oil or applesauce, vanilla extract, applesauce, almond milk, and apple cider vinegar and still until everything is incorporated and the batter in uniform. Pour the batter into the prepared cake pan and bake in the oven at 325°F for 30-35 minutes, or until a toothpick inserted into the center comes out clean.
Meanwhile, combine the powdered peanut butter, protein powder, and sugar or erythritol in a bowl. Slowly add in the almond milk, stopping when you've reached a frosting consistency. Place in the fridge until ready to use.
To make a layer cake, you can carefully slice the cake in half. Using an offset spatula, you then spread a thin layer of frosting on top of one of the halves, then carefully set the second half on top. Spread the remaining frosting on top of the cake, bringing it to the edges of the top and carefully spreading it across the sides. If you want to save some time and make a single layer cake, simply spread the frosting on top of the cake and on the sides. Shave the square of chocolate on top of the cake for an elegant finish. Cut into 12 slices and devour.
Notes
If you don't have almond flour, you can make your own by simply grinding almonds in a food processor.

Nutritional information calculated with erythritol, unsweetened applesauce, and Sun Warrior brand protein.
Nutrition Information
Serving size:
1 slice (1/12 cake)
Calories:
210
Fat:
8 grams
Net Carbs:
5 grams
Protein:
13 grams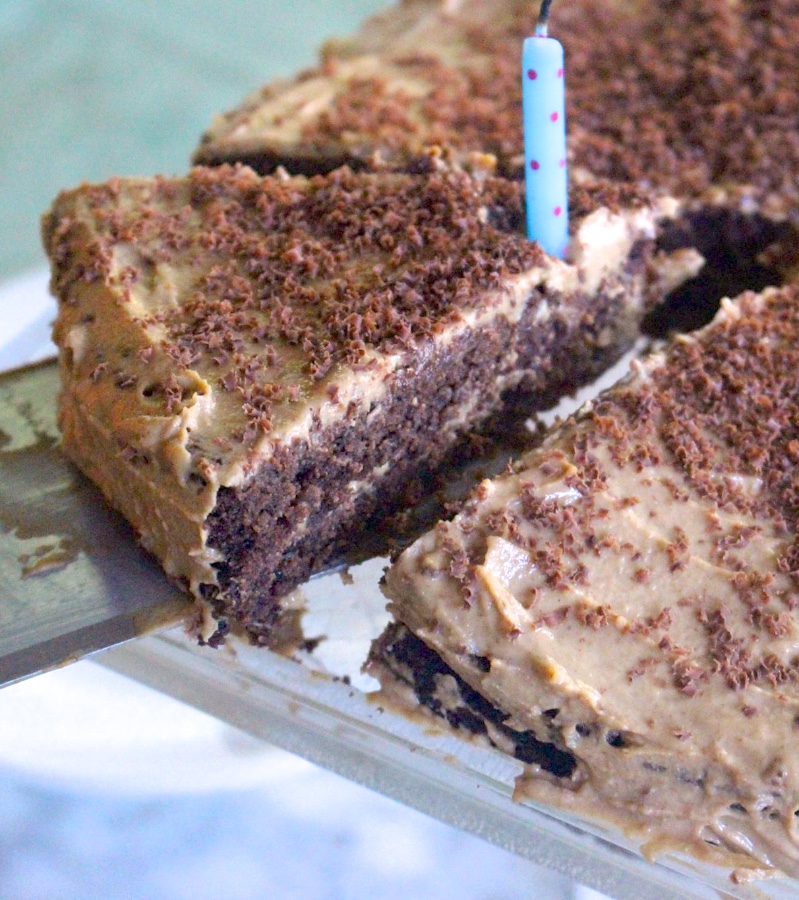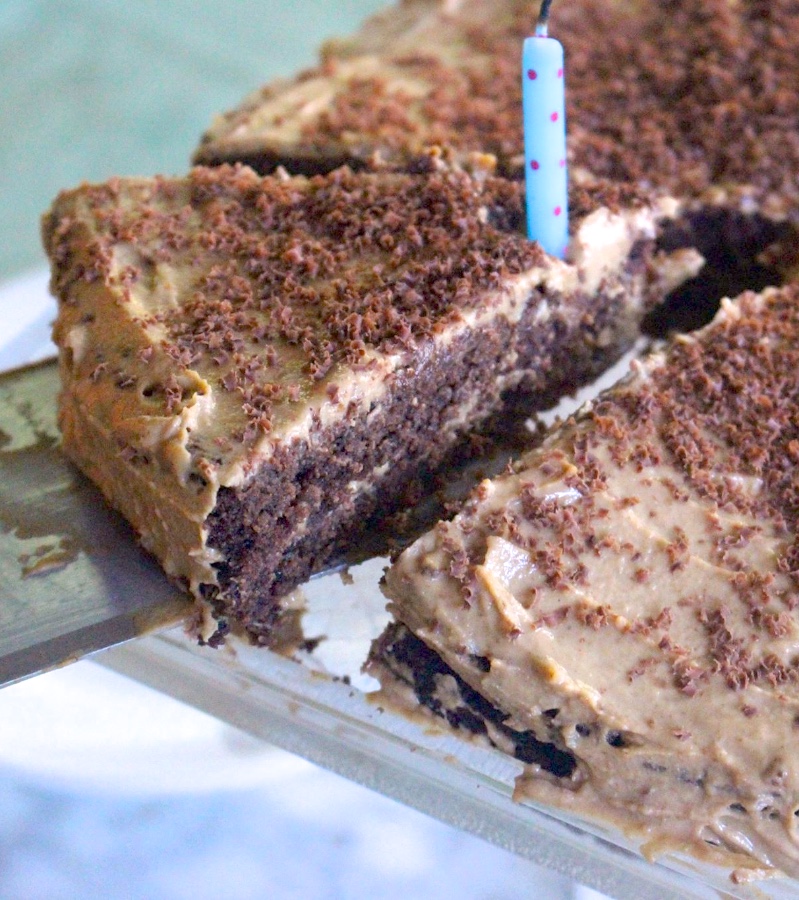 What have you been up to this summer?

I'm excited to catch up with you all! It's good to be back.