Ice cream, how I've missed you.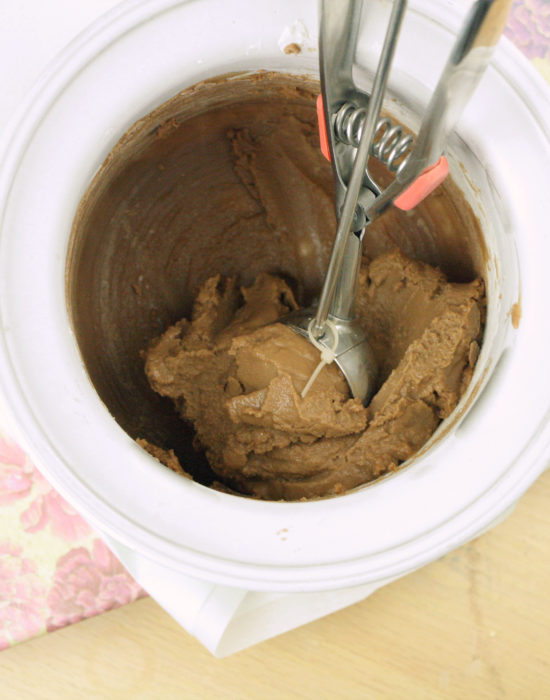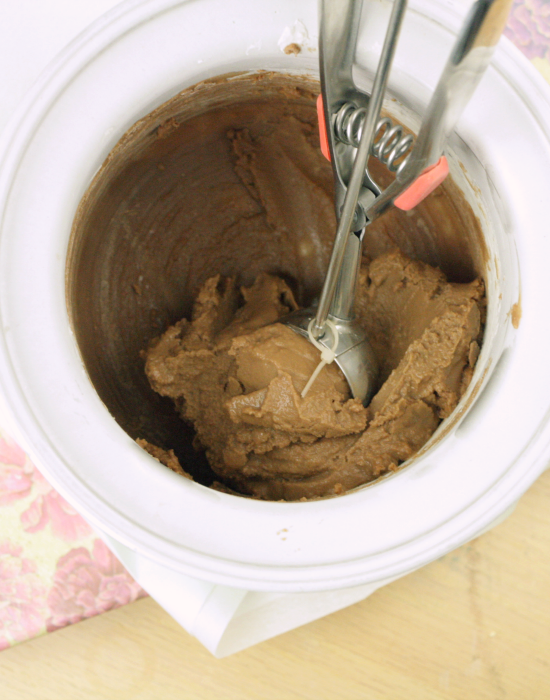 This recipe has become a regular in my house. I'm a straight out of the pint kind of person, so traditional ice cream has been a serious no-no for the waistline. But this protein ice cream has changed all that.
At 40 calories a serving, this treat is a game changer. But it's also only 120 calories plus 17 grams of protein for the whole darn batch, which is perfect for those of us who are challenged in the self control department.
And just when you thought it couldn't get any better, you don't even need an ice cream maker! Feel free to send me flowers. Or a meaningful hug. Via email. Never mind.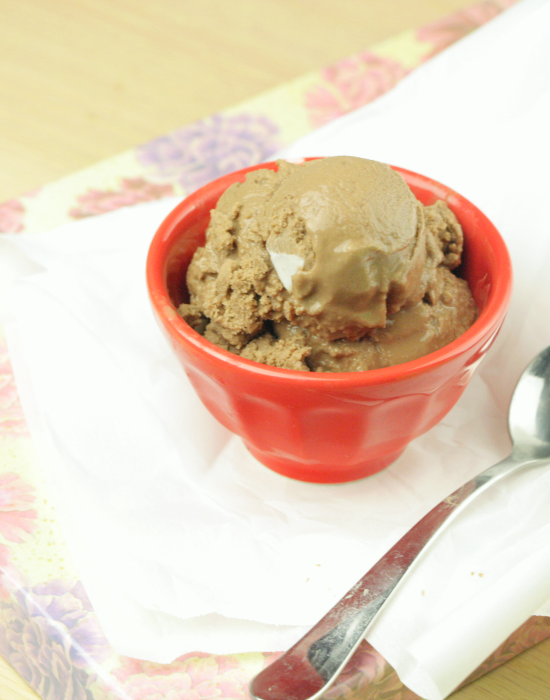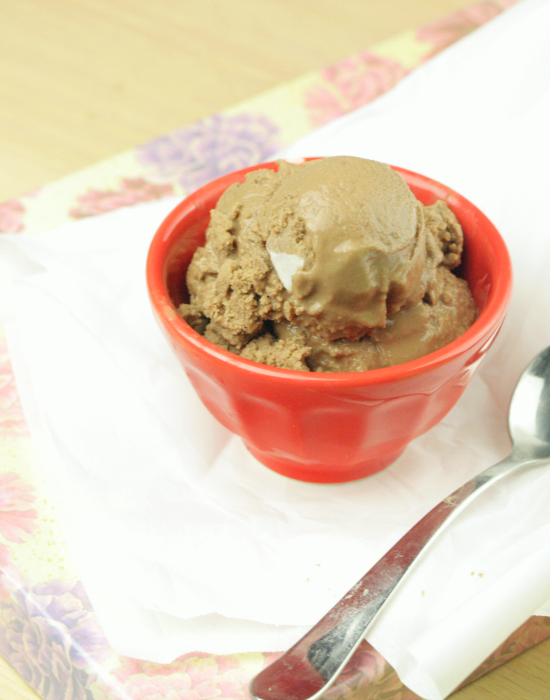 Let's look at the stats for one (1/2 cup) serving of chocolate Haagen Dazs. 260 calories? 17g of fat? and 22 grams of carbs? in only half a cup?? I don't know how they even do that.
It's an overpriced miracle of fattiness and my stretchy pants will never live this down.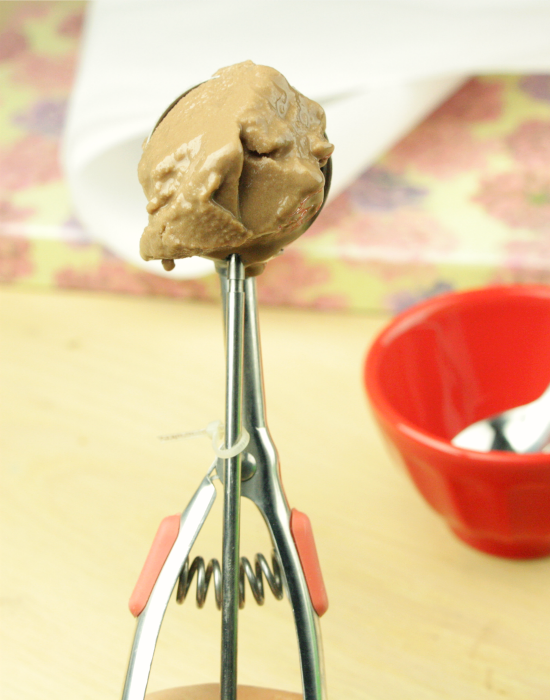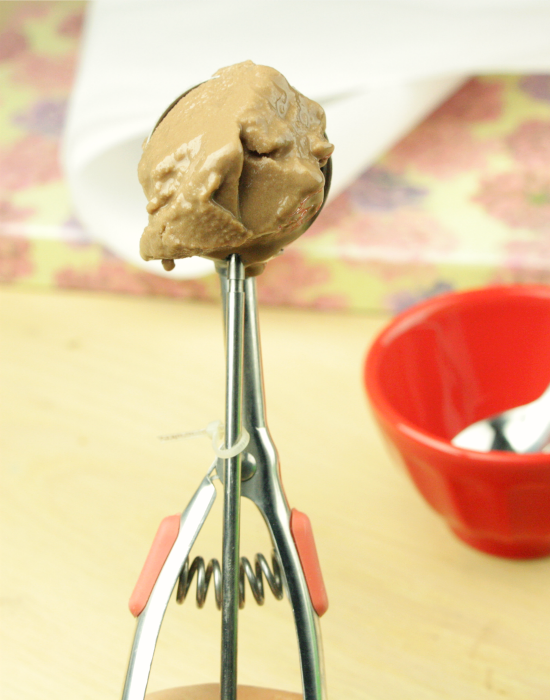 Solution? This recipe make 1 1/2 cup of healthy ice creamy indulgence for 120 calories. That's 40 calories a serving with only 1 gram of fat and 6 grams of protein!
Haagen Daas, who?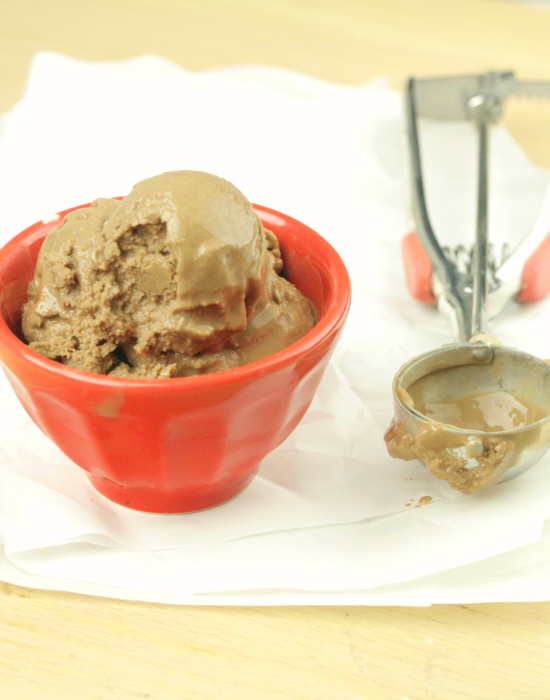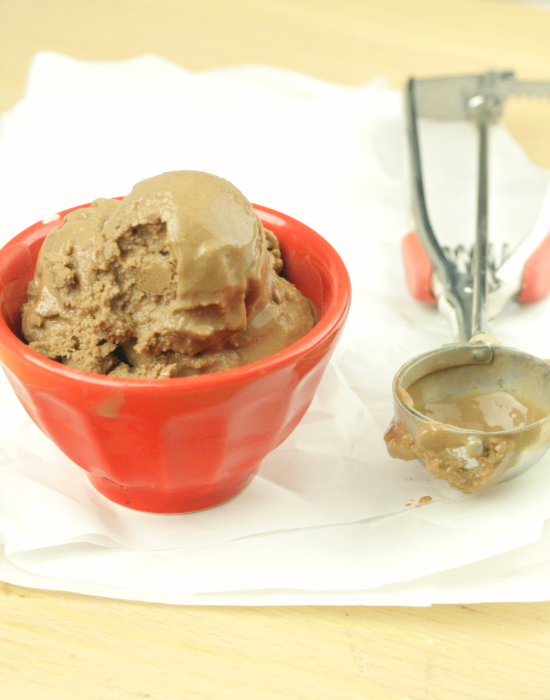 That's what I thought.
There's something about sitting down with a bowlful of that cold, creamy indulgence. Grab your favorite spoon and dig in.  The only thing that could make this better?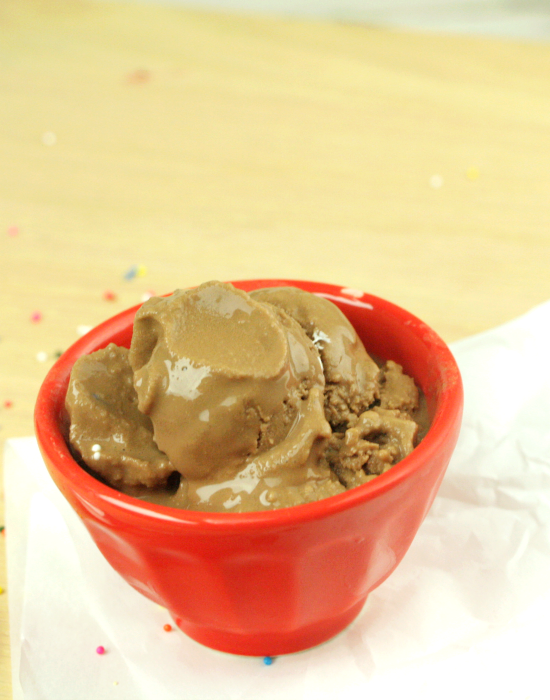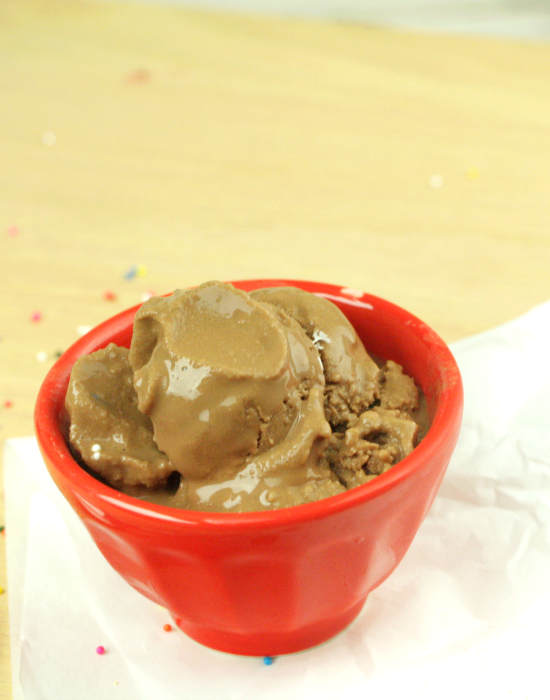 Sprinkles.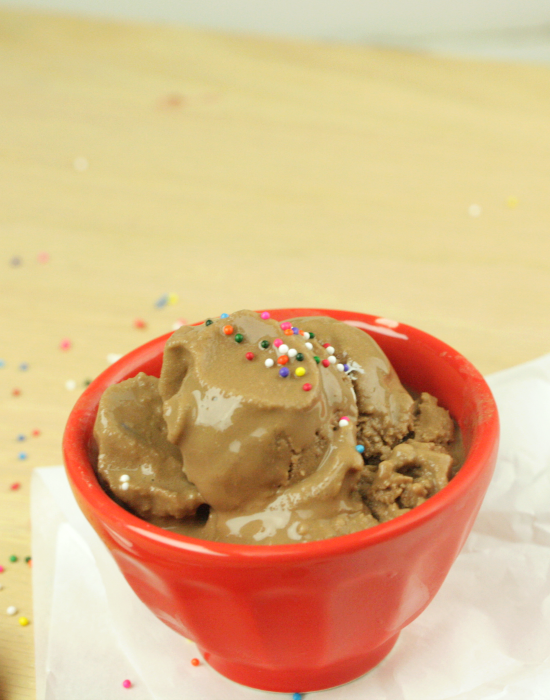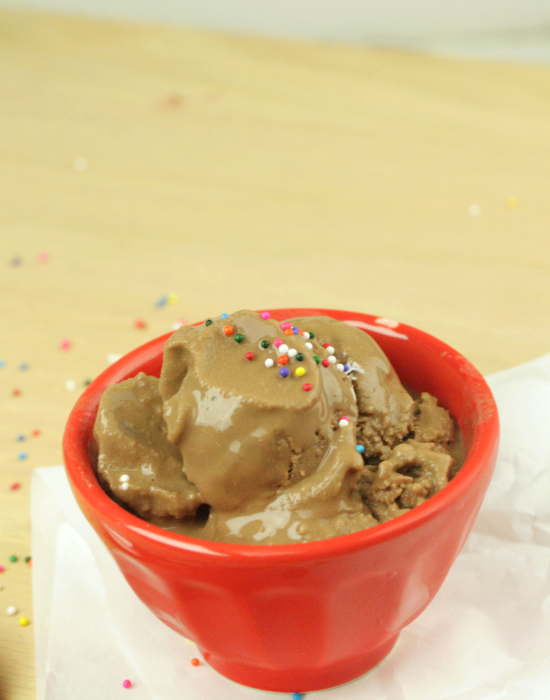 Lots of sprinkles.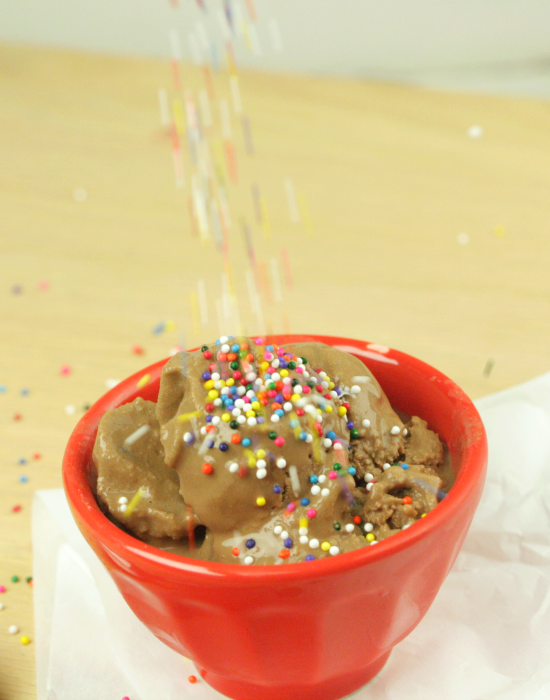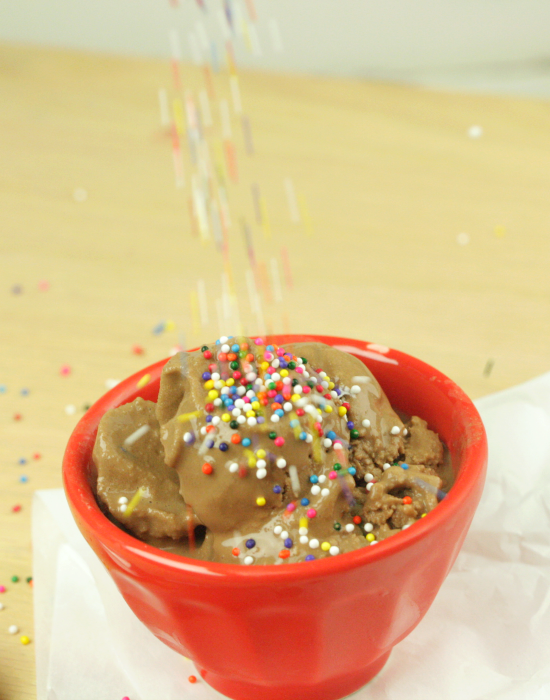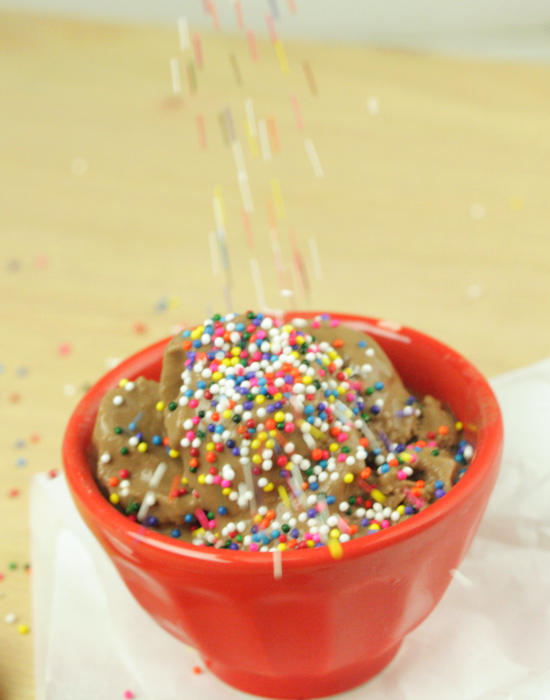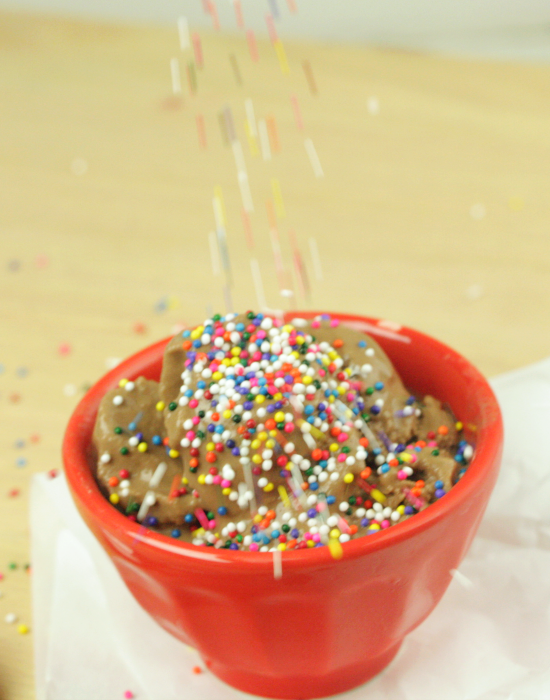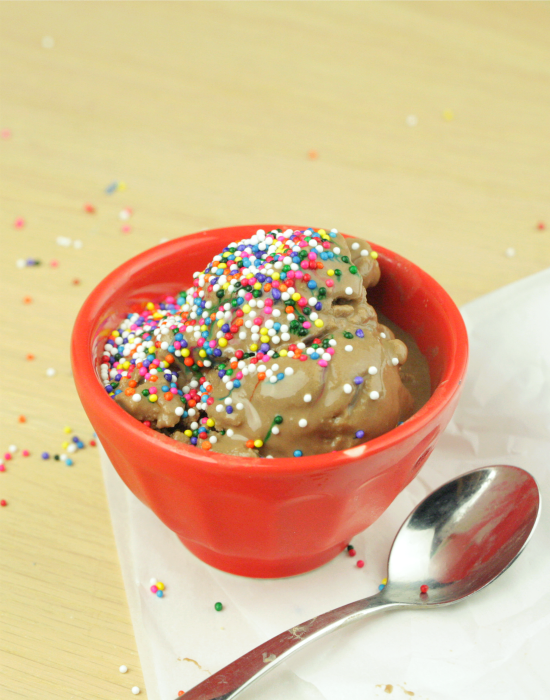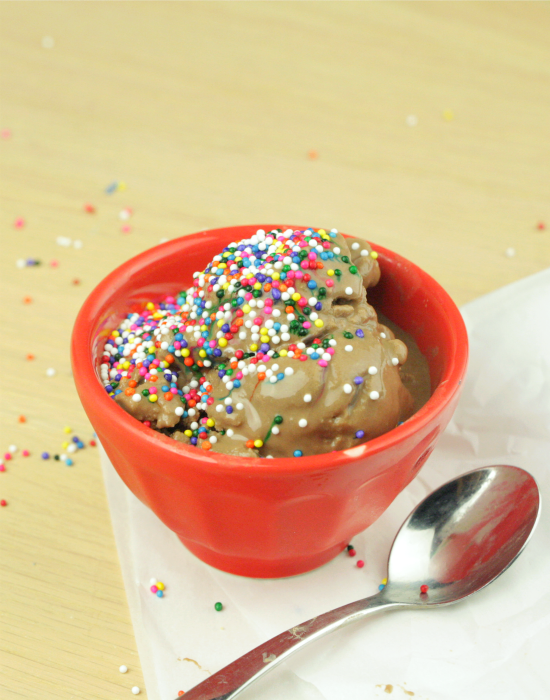 Foodie Fiasco, testing the limits of too many sprinkles since 2015.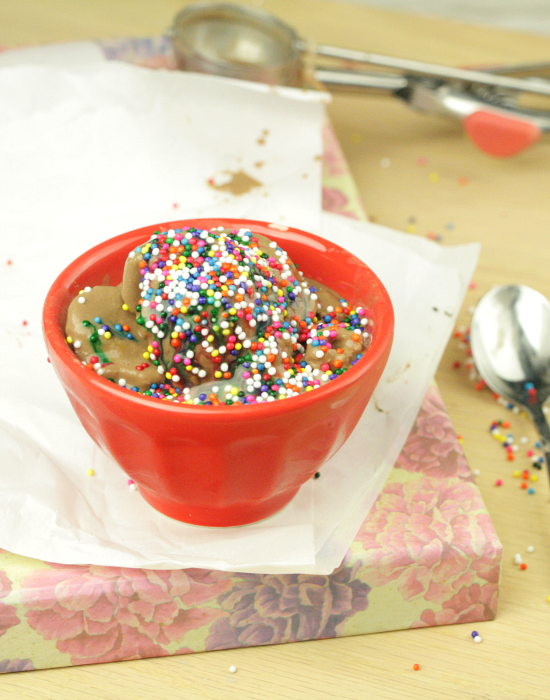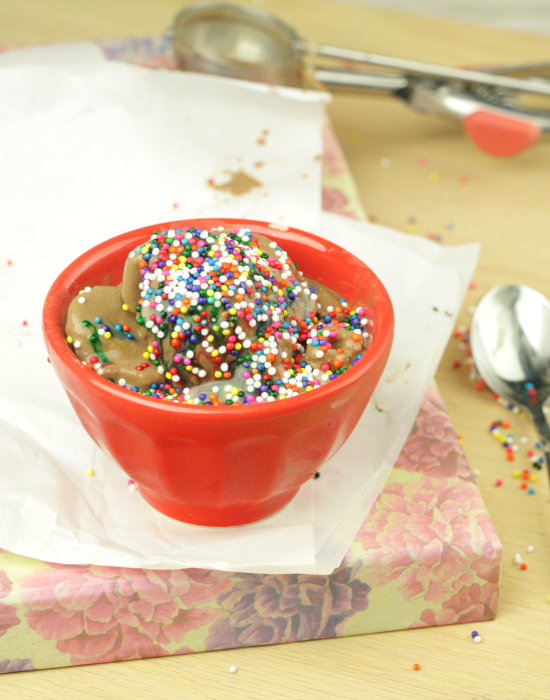 Protein Ice Cream
Ingredients
1 cup almond milk
1 scoop Sun warrior protein powder
1 tablespoon unsweetened cocoa powder
1 packet stevia
¼ teaspoon vanilla extract
Instructions
Combine all ingredients in a glass measuring cup and whisk vigorously until completely combined and no clumps remain. Pour into the pre-frozen canister of your ice cream maker and churn until the ice cream is solid. (It took about 25 minutes in my Cuisinart, but it will depend vary based on your ice cream maker.) Best eaten immediately. Serve with an ice cream scoop. and devour.
No ice cream maker? No problem! Pour the mixture into an ice cube tray and freeze until solid. Then blend in the blender with as much almond milk as need to make that lovely ice cream texture (probably about ¼ cup).
Nutrition Information
Serving size:
1 recipe
Calories:
120
Fat:
3 grams
Net Carbs:
3 grams (net)
Protein:
17 grams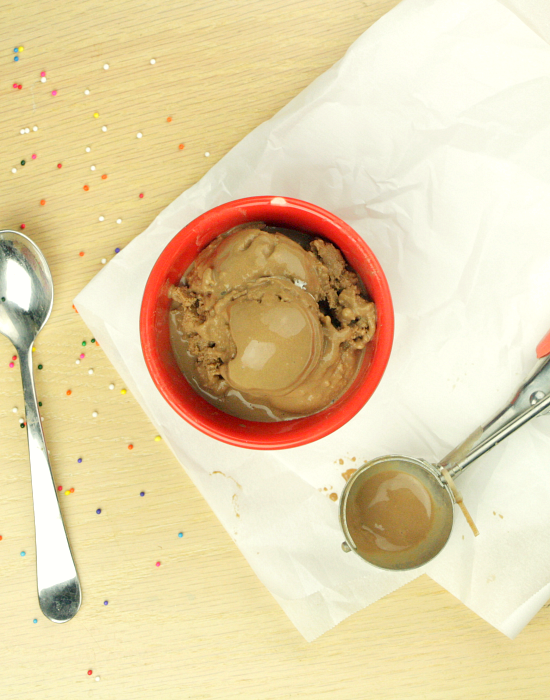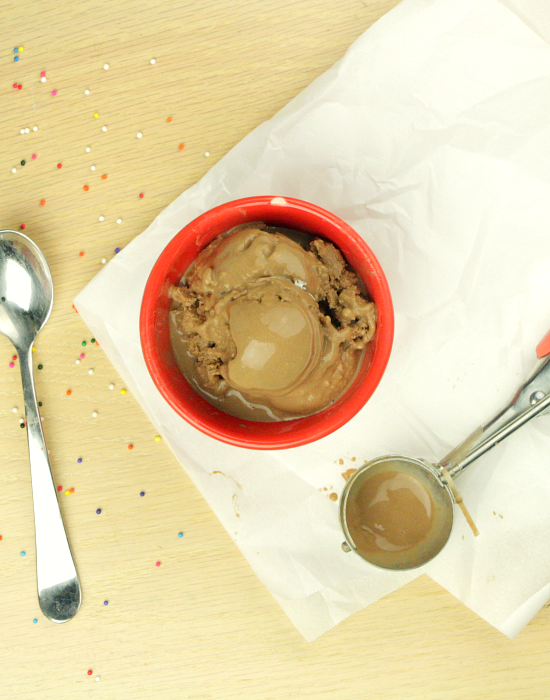 Favorite ice cream flavors?
I kind of want to re-create the Ben and Jerry's Menu. Salted Caramel? S'mores? Phish food? Cherry Garcia? Half baked? I'm making all of these. It's decided.