Let's just take a moment to appreciate this, shall we?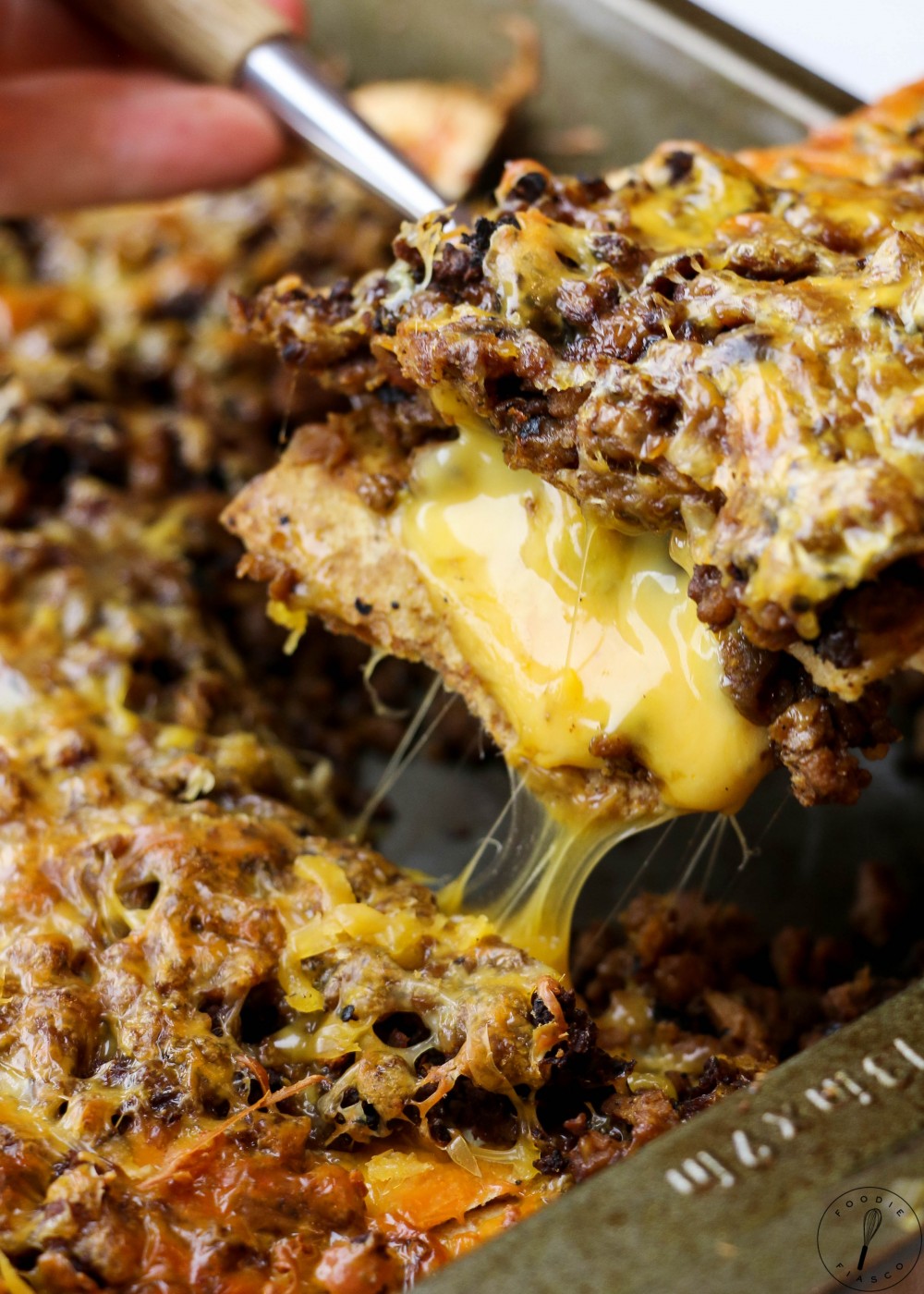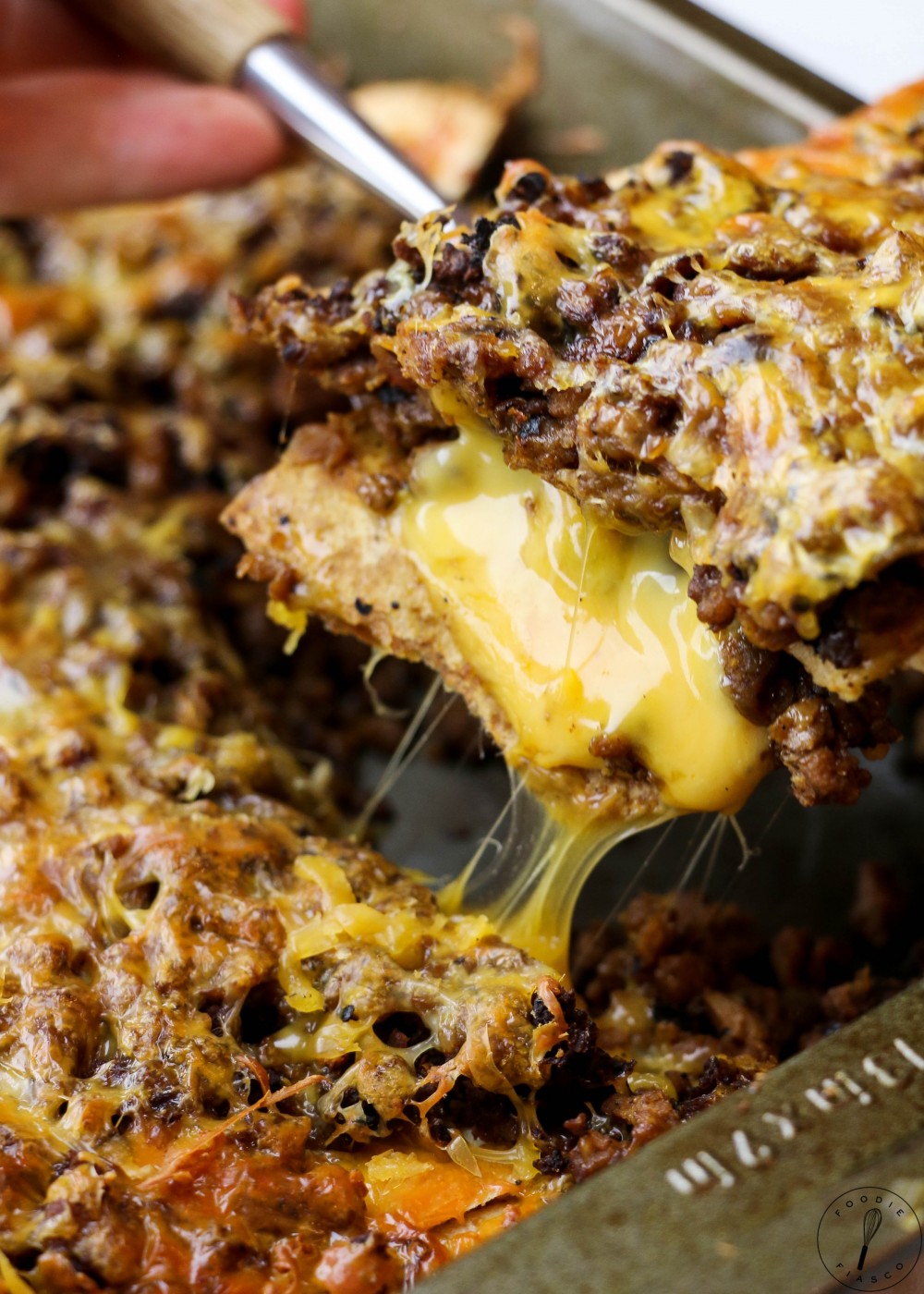 You can't blame me for making this for dinner pretty much every night since I developed the recipe. I mean look at that cheese! As soon as you try it, you'll make it for dinner all the time too. I love recipes like this.
Also it's insanely healthy! Each serving has only 130 calories and 5g net carbs but packs 18g protein (!!). So it's pretty much 24/7 lasagna-palooza over here but my pants fit fine. Living the dream.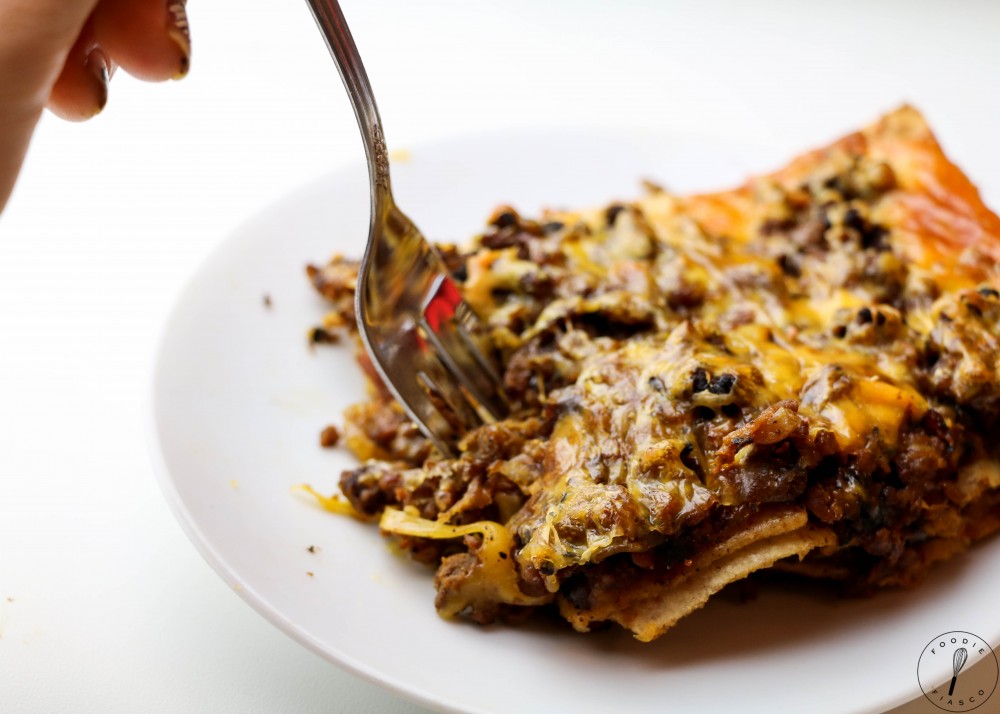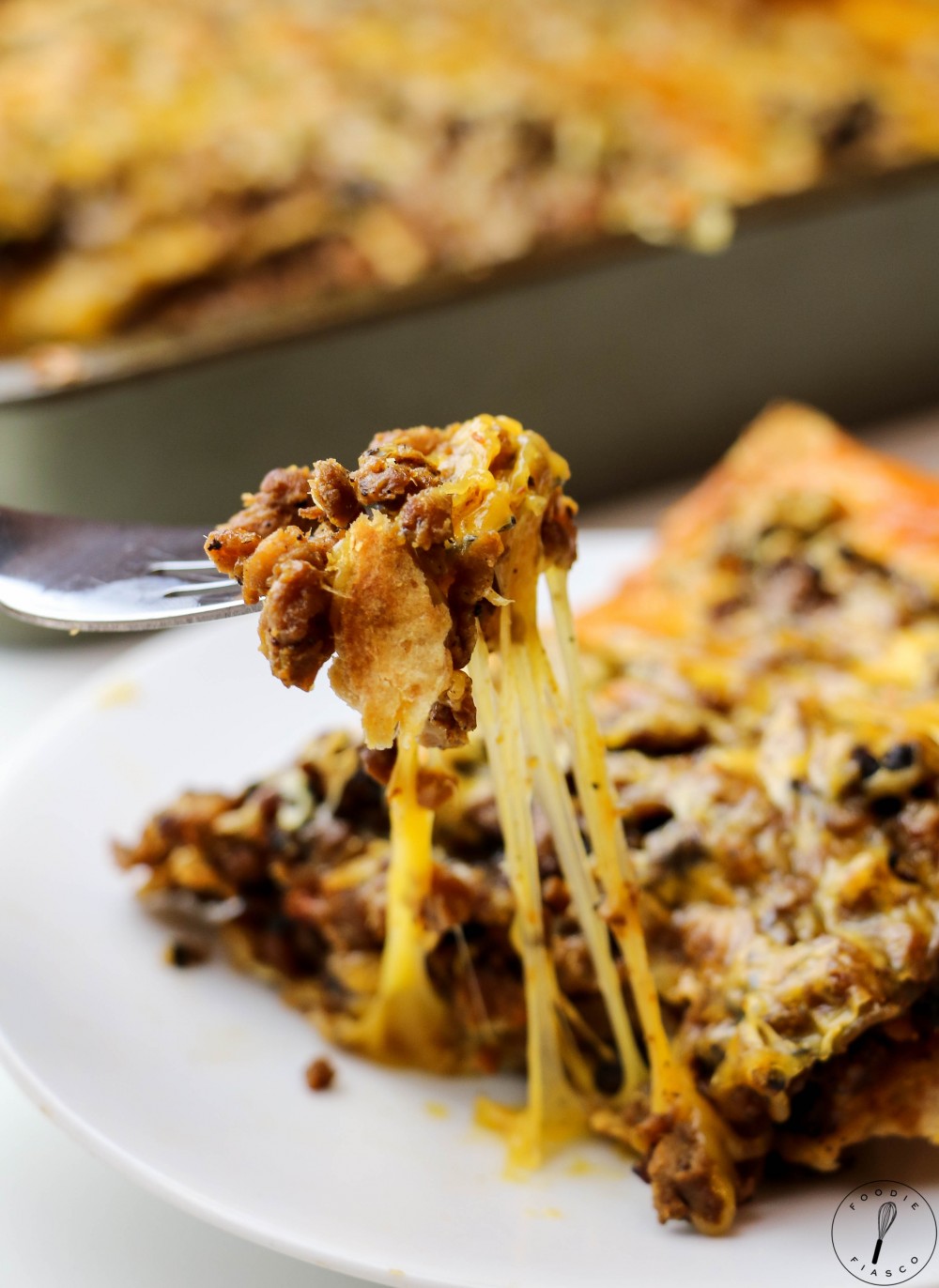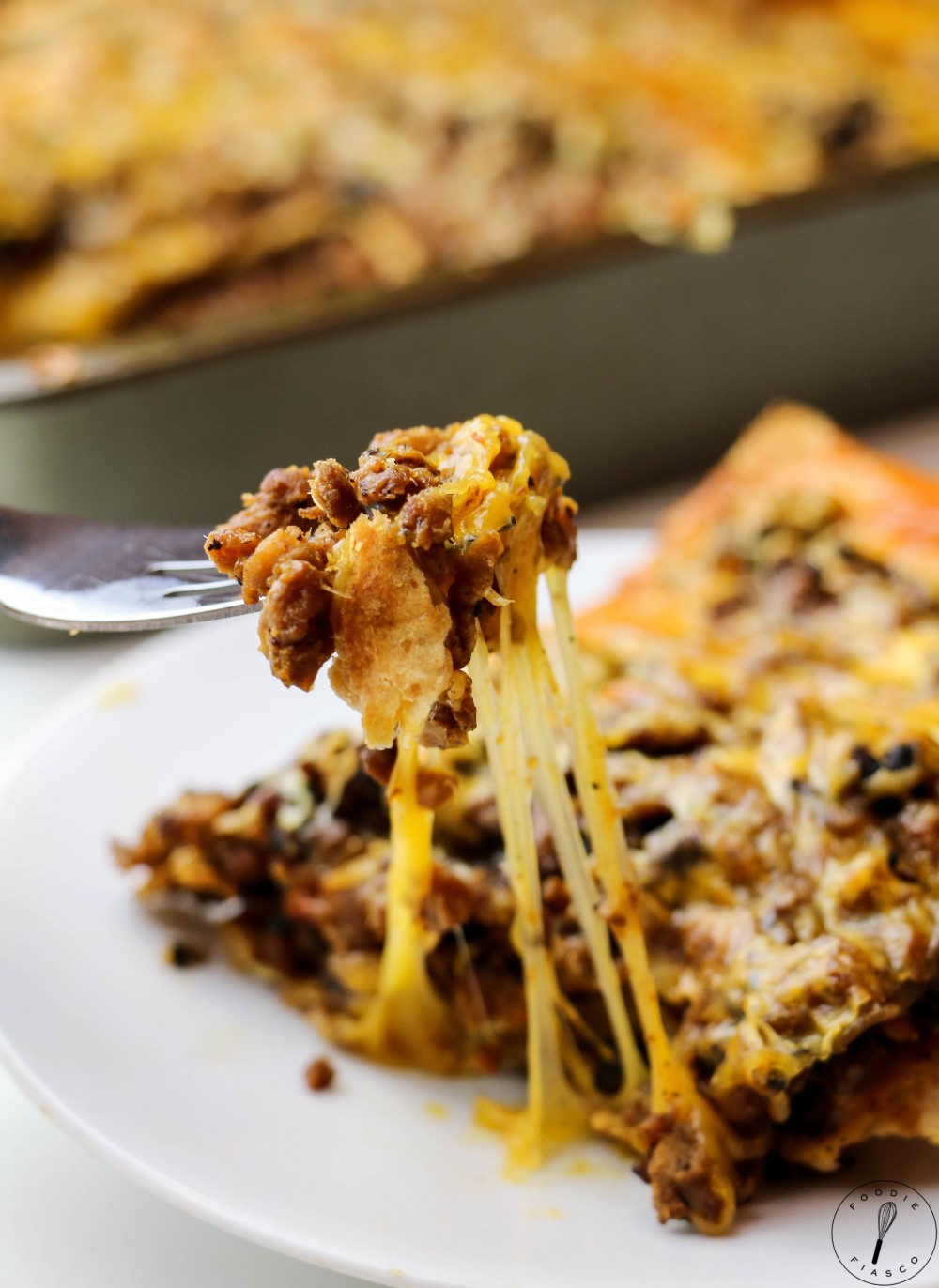 What I also love about this recipe is that it's perfect for leftovers, which minimizes my prep work when it comes to dinner. Five nights of dinner for one night of cooking? Score! This is nothing short of a miracle in lasagna form.
Okay, okay. I don't want to overstate anything.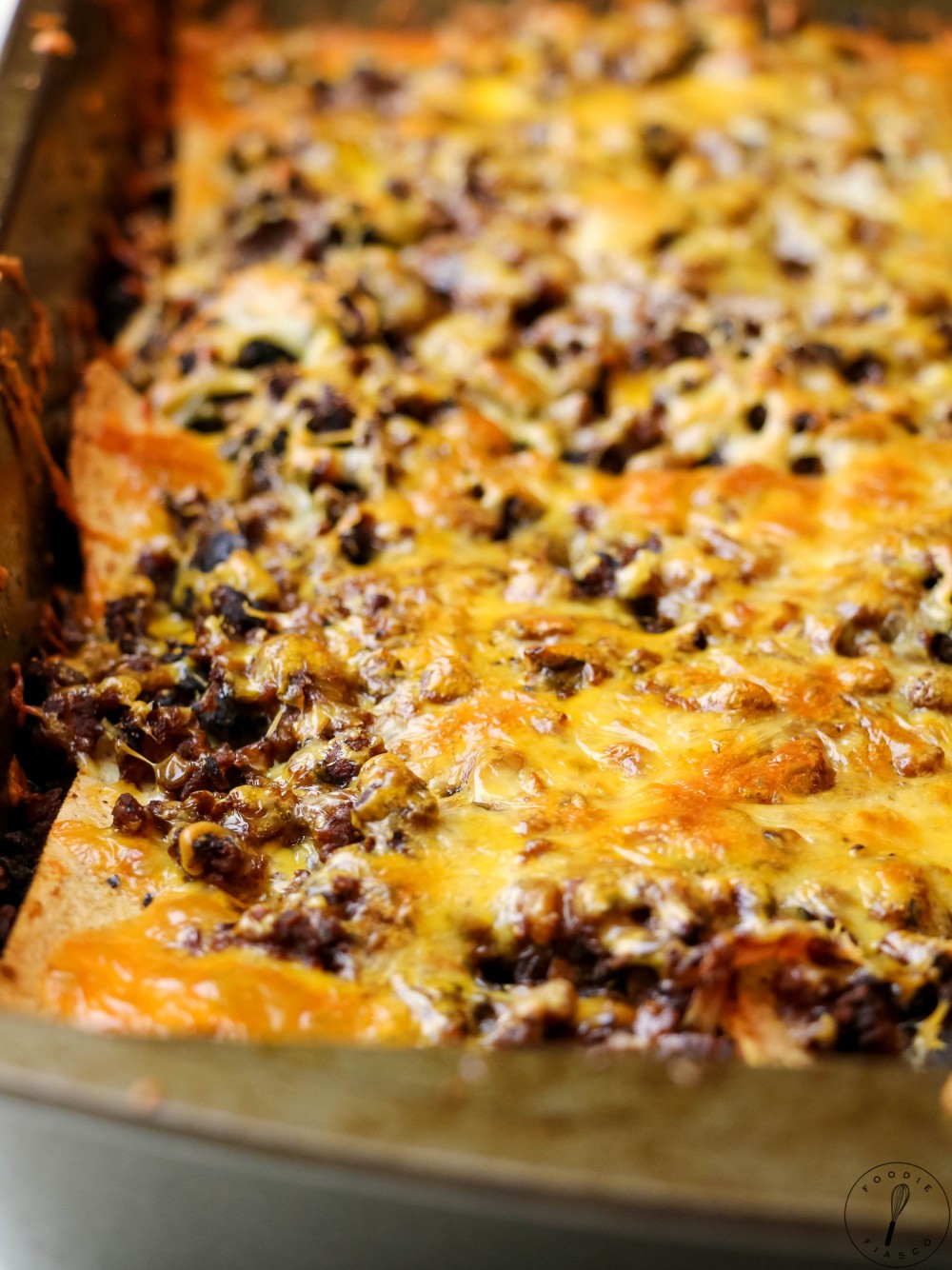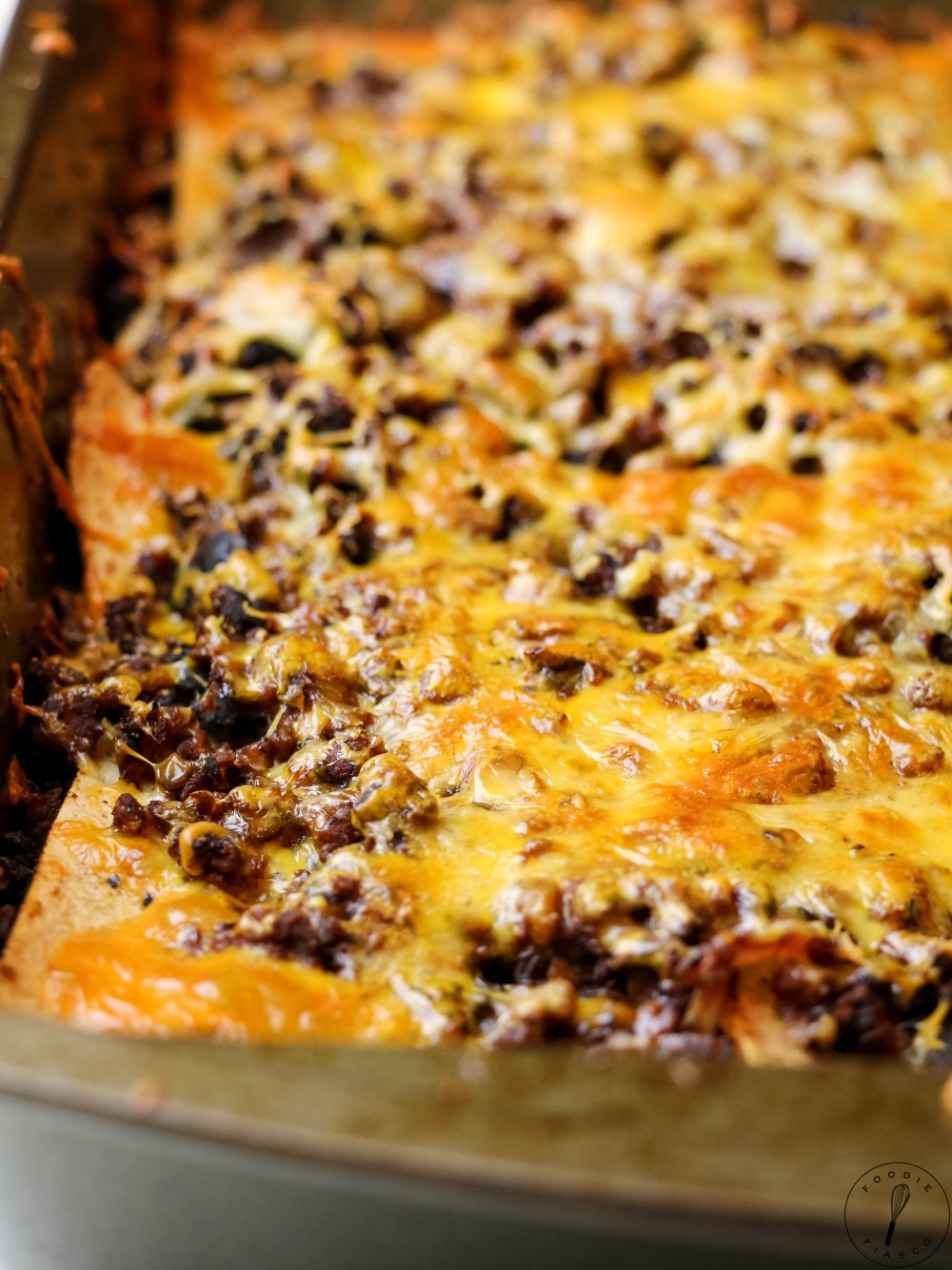 It's probably three nights of dinner.
(I eat a lot, and this is too good to resist.)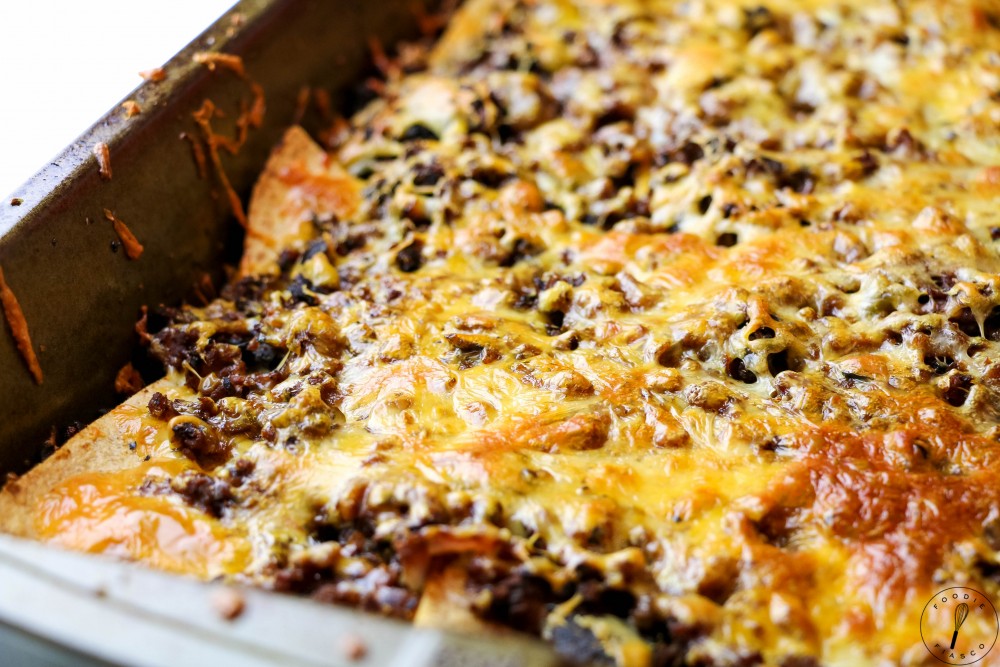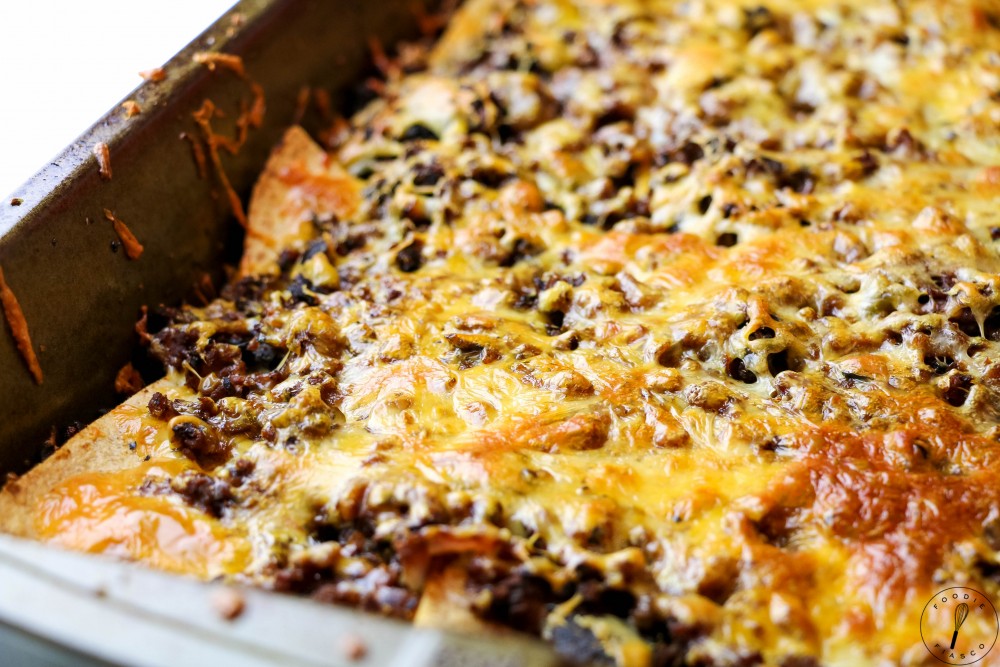 Mexican lasagna is a tortilla-studded riff on the Italian classic, and I've been meaning to do a healthy makeover forever. And I'm glad this worked out so well!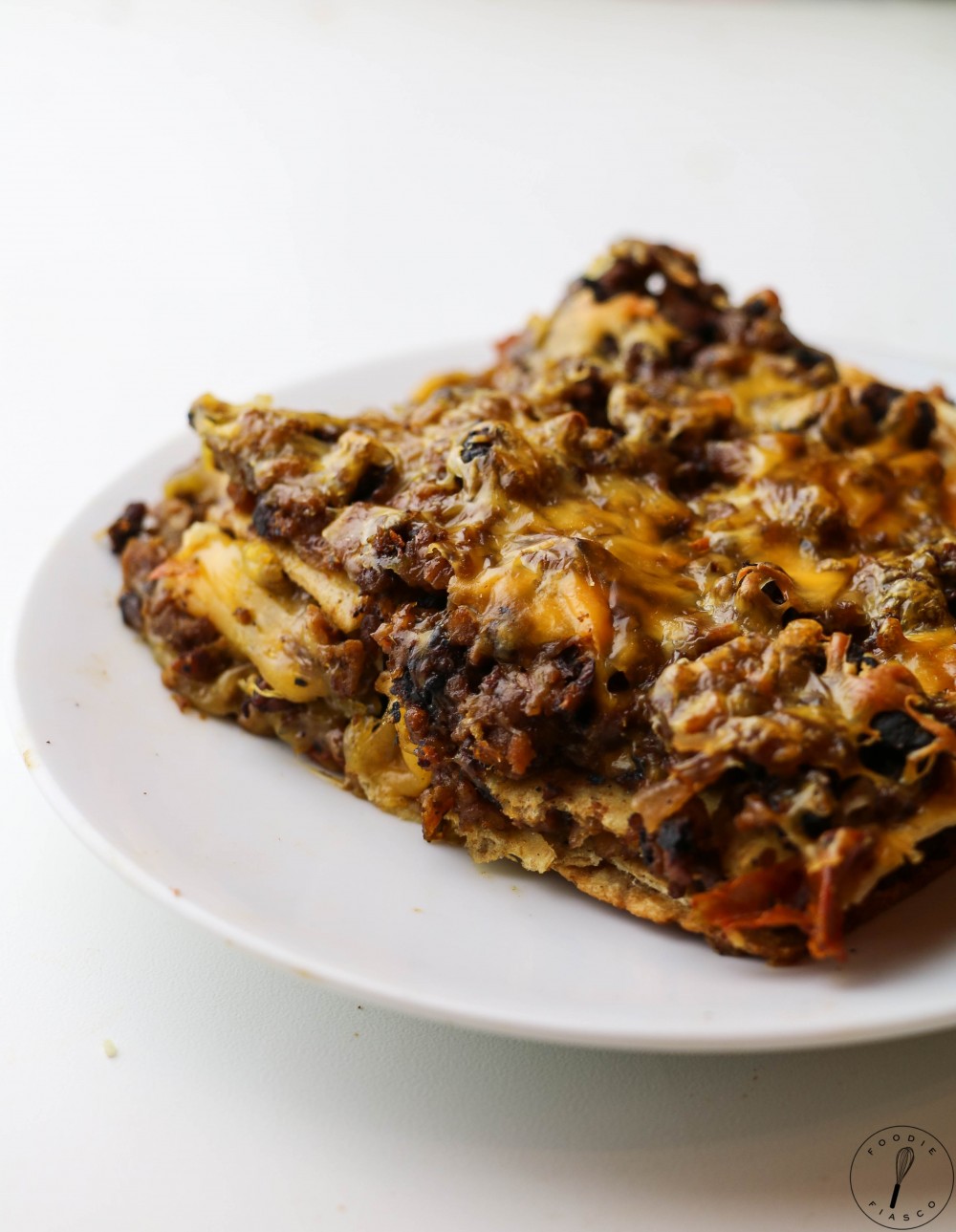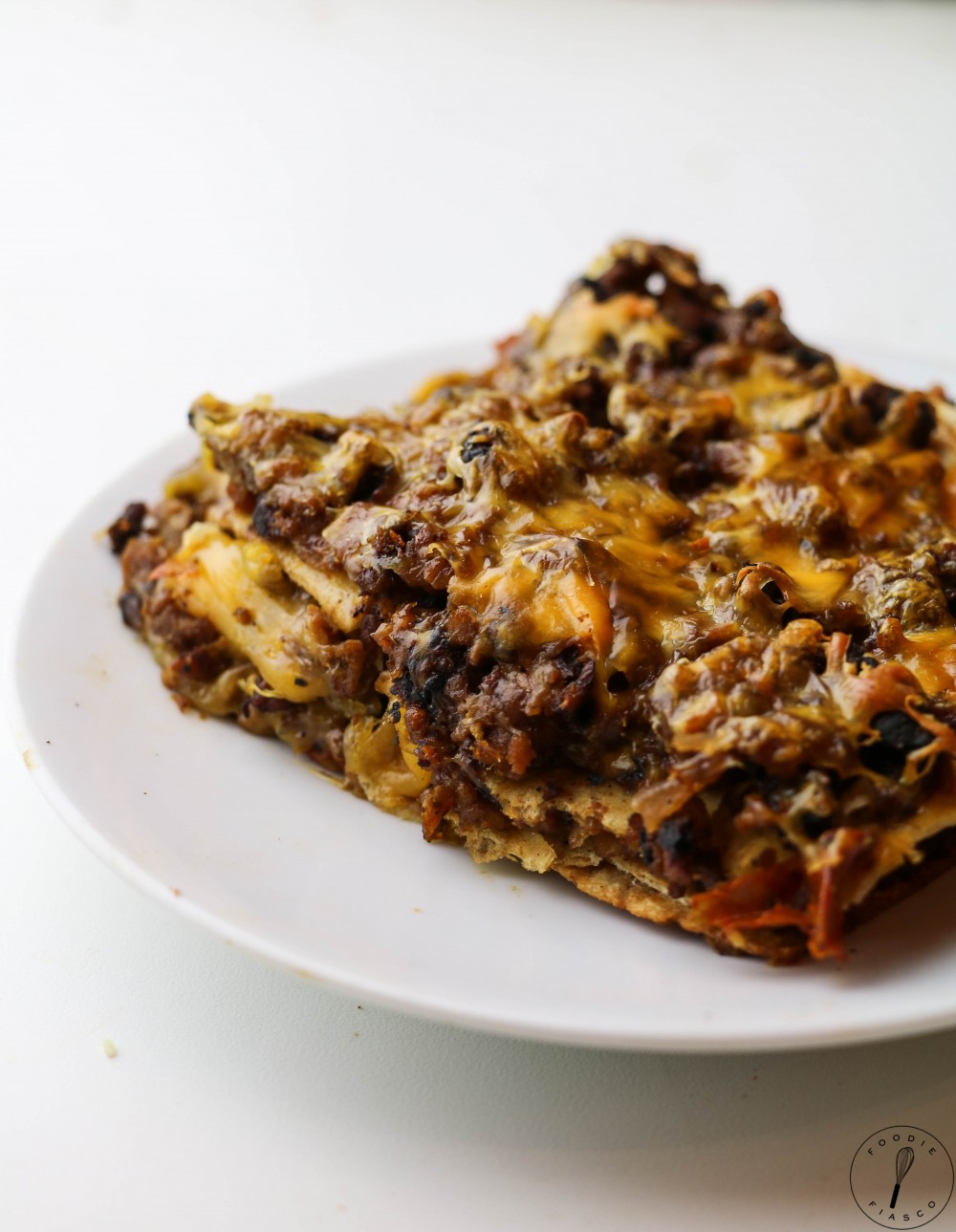 Easy/tasty/healthy/make-ahead type recipes like this have really come in handy for me recently. These past few weeks have been very difficult. These past months, actually.
It's a tough spot to be in. As a proud member of the most dynamic duo around (unbiased opinion: my mom and I are really cute), I have really struggled with my mother's disease. And I'm not even the patient.
*venting alert*
We went to the doctor yesterday (two doctors actually, but who's counting) and I've done this often enough that I can officially take an extremely well researched stance and say that I really hate going to these places.
You show up thirty minutes early to an office that's running thirty minutes late so you can spend an hour holding your loved one's hand while choking on stale hospital air and bad waiting room coffee and rehearsed words so polished even you forget what they mean and that the only reason you could ever, ever bring yourself to say them is that the sky would fall immediately and the world would end, at least as you know it, if you ever had to hear someone else say them first.
Watching your other half fight something that is statistically almost 100% fatal… there's something profound in how difficult it is. It takes a lot out of you.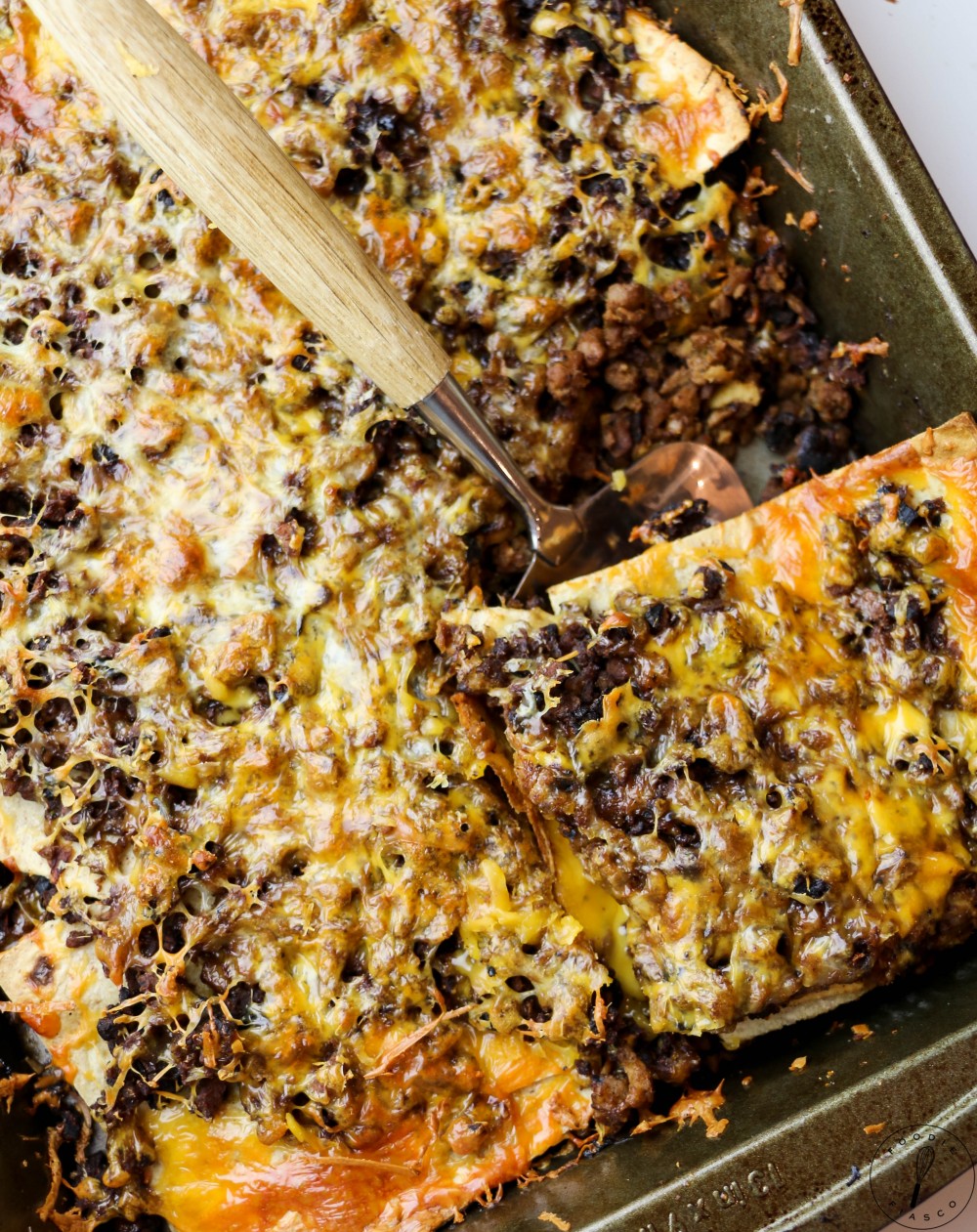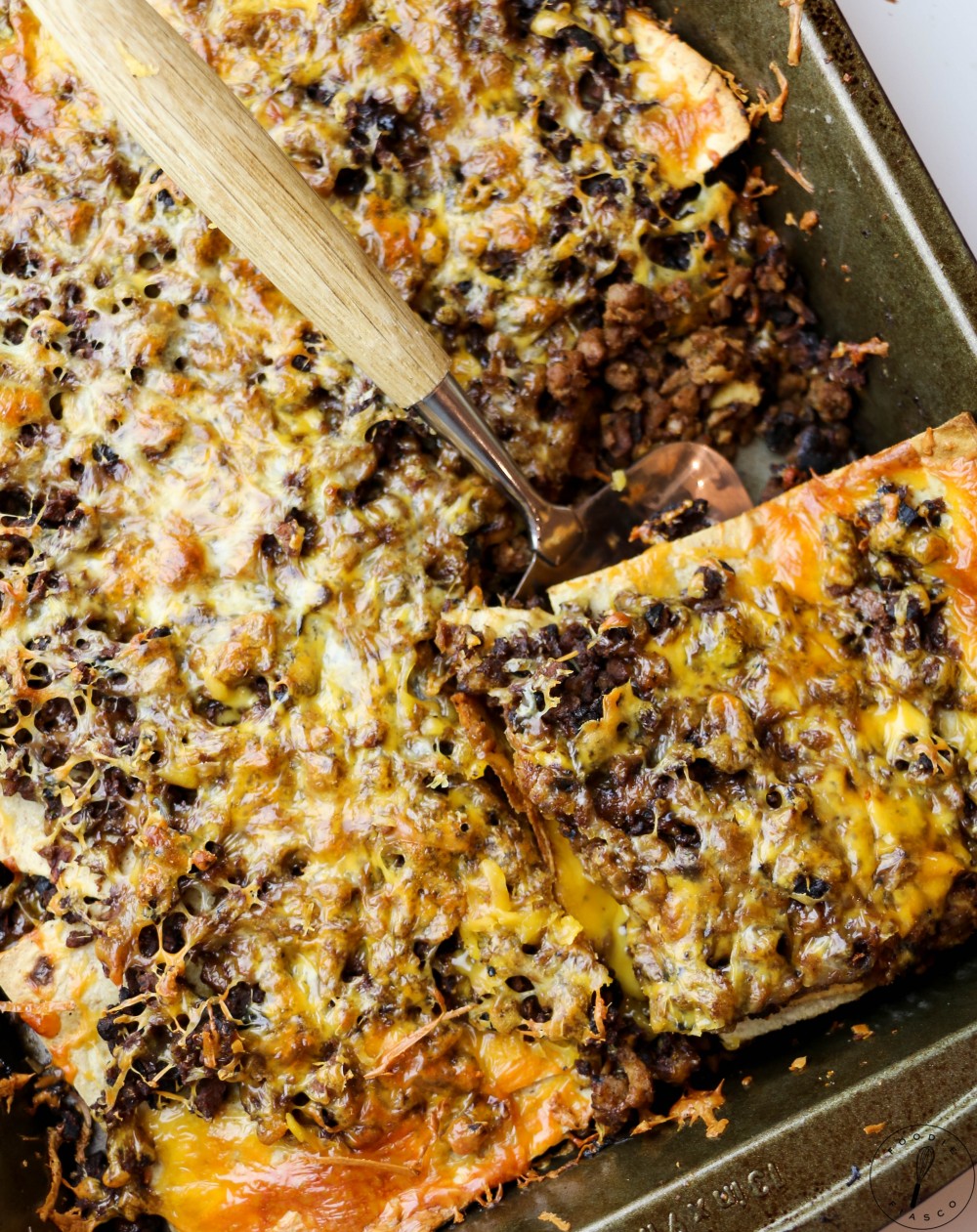 And still, I believe in miracles. I do.
But it's tough to be in a position where you need one. A position where your best chance, the thing to count on and believe in, is as intangible as it is improbable.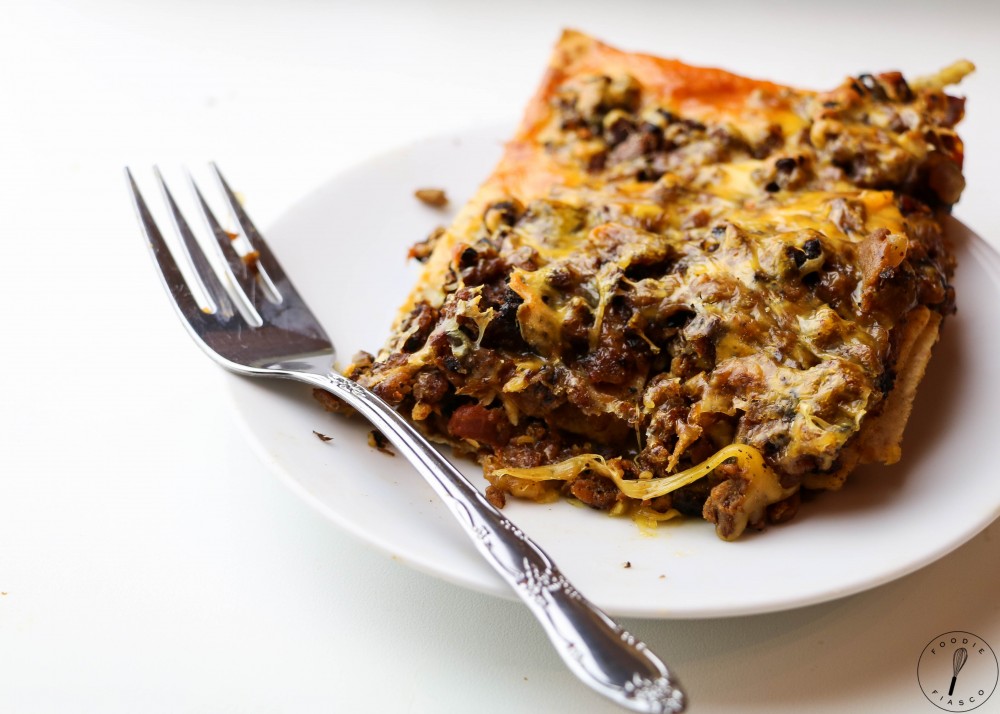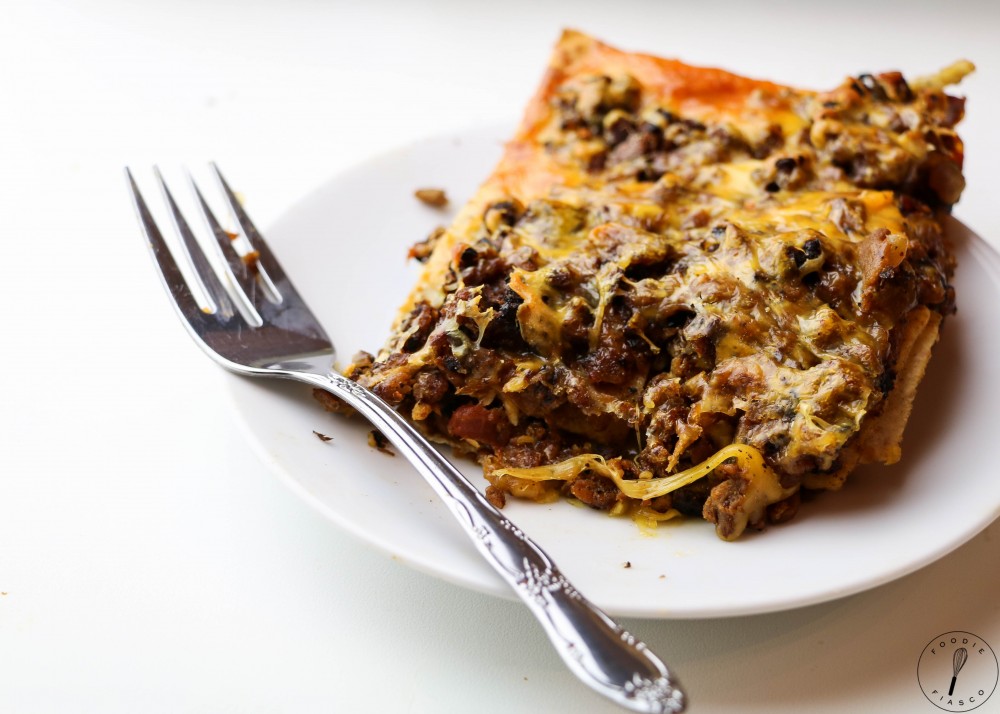 I don't know. Sometimes I just don't know what to say. I write and re-write until my fingertips freeze and I need a break from it all to remember what I was trying to get across in the first place.
Comfort foods are good for me. You're good for me. I like being here, and I like talking comfort food with you. It's easy to talk about and it's, well, comforting.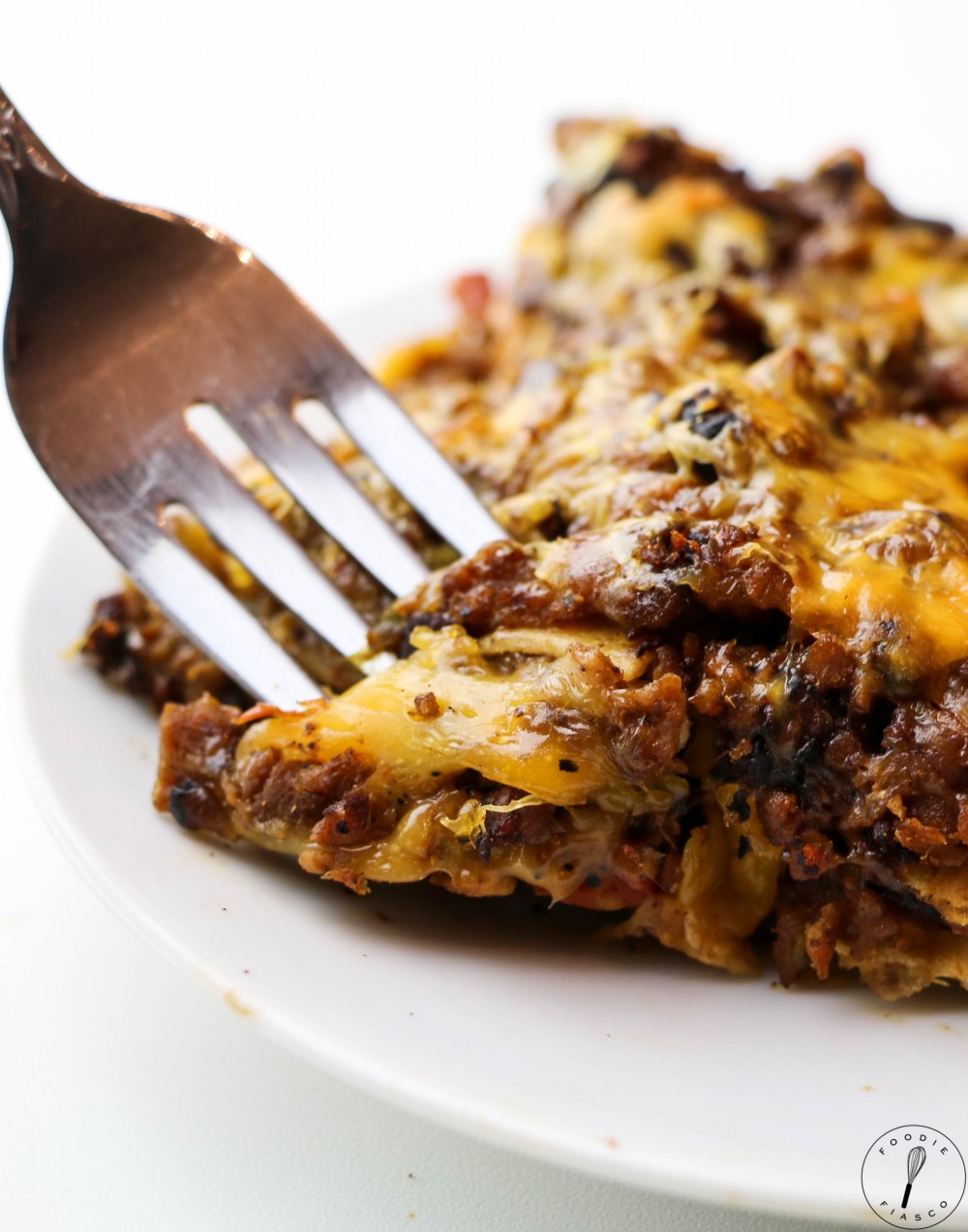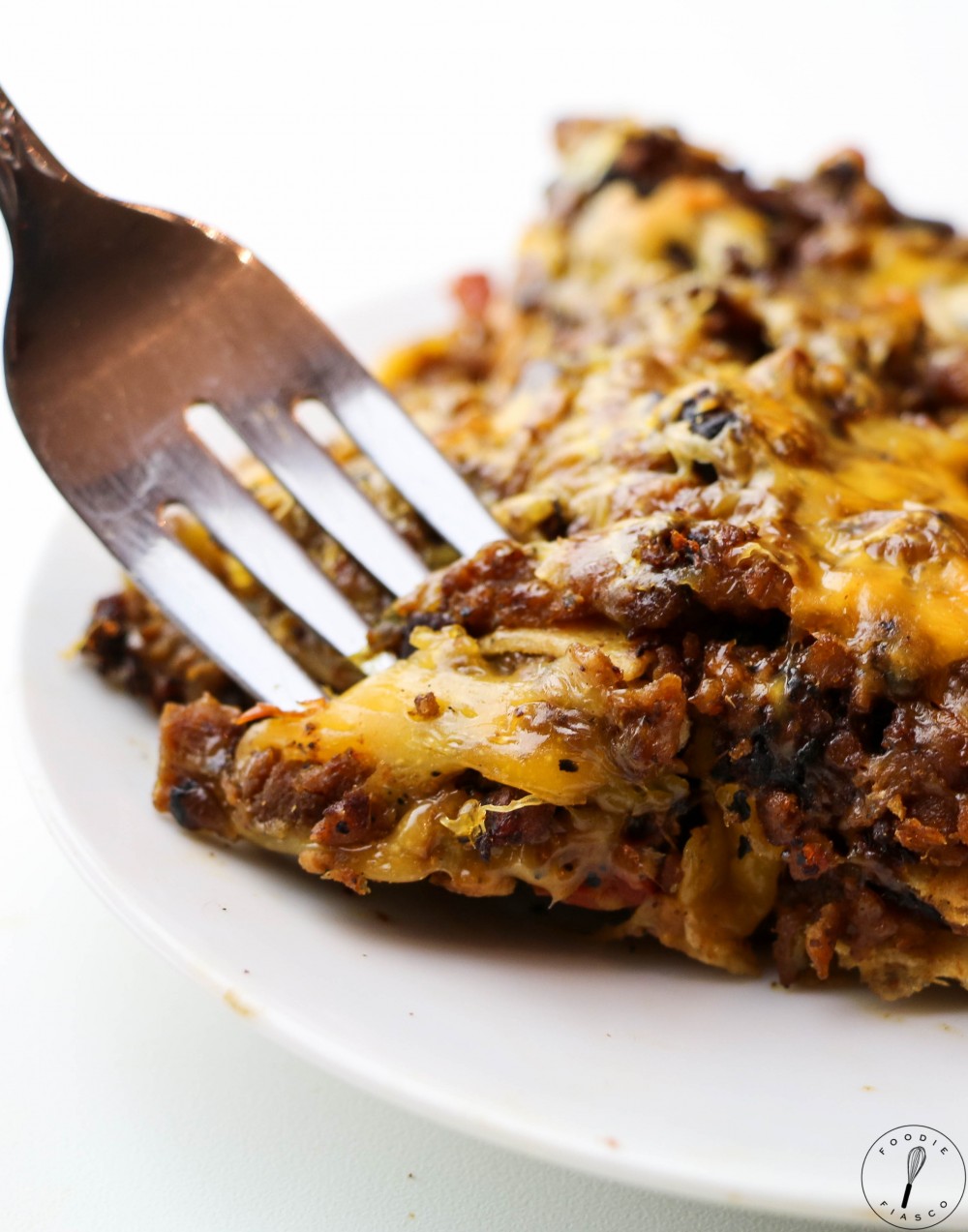 Focus on the good, my friends. It comes in so many forms.
I'm trying to bring good of my own into people's lives through things delicious, honest, and beautiful. It makes all of this better.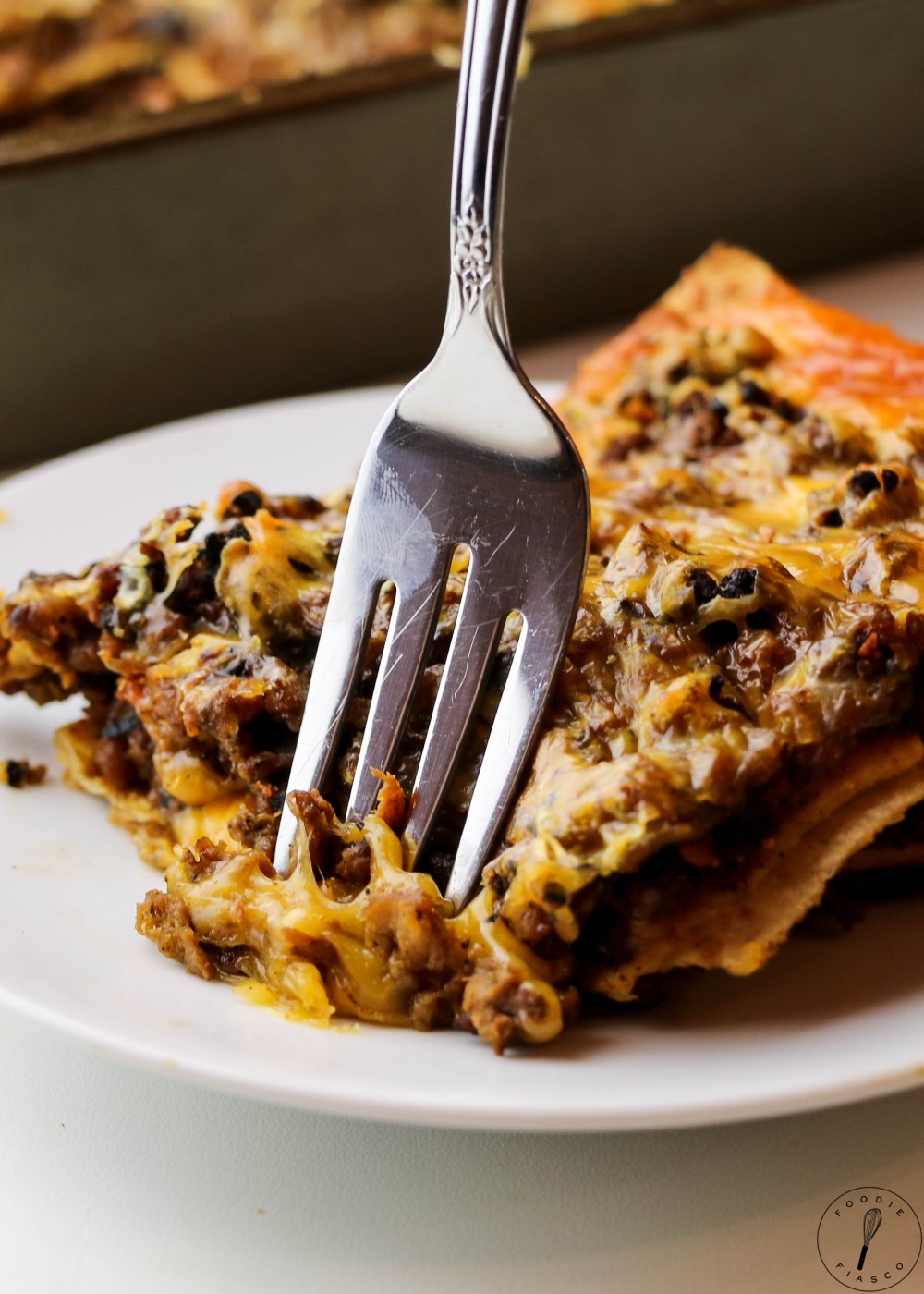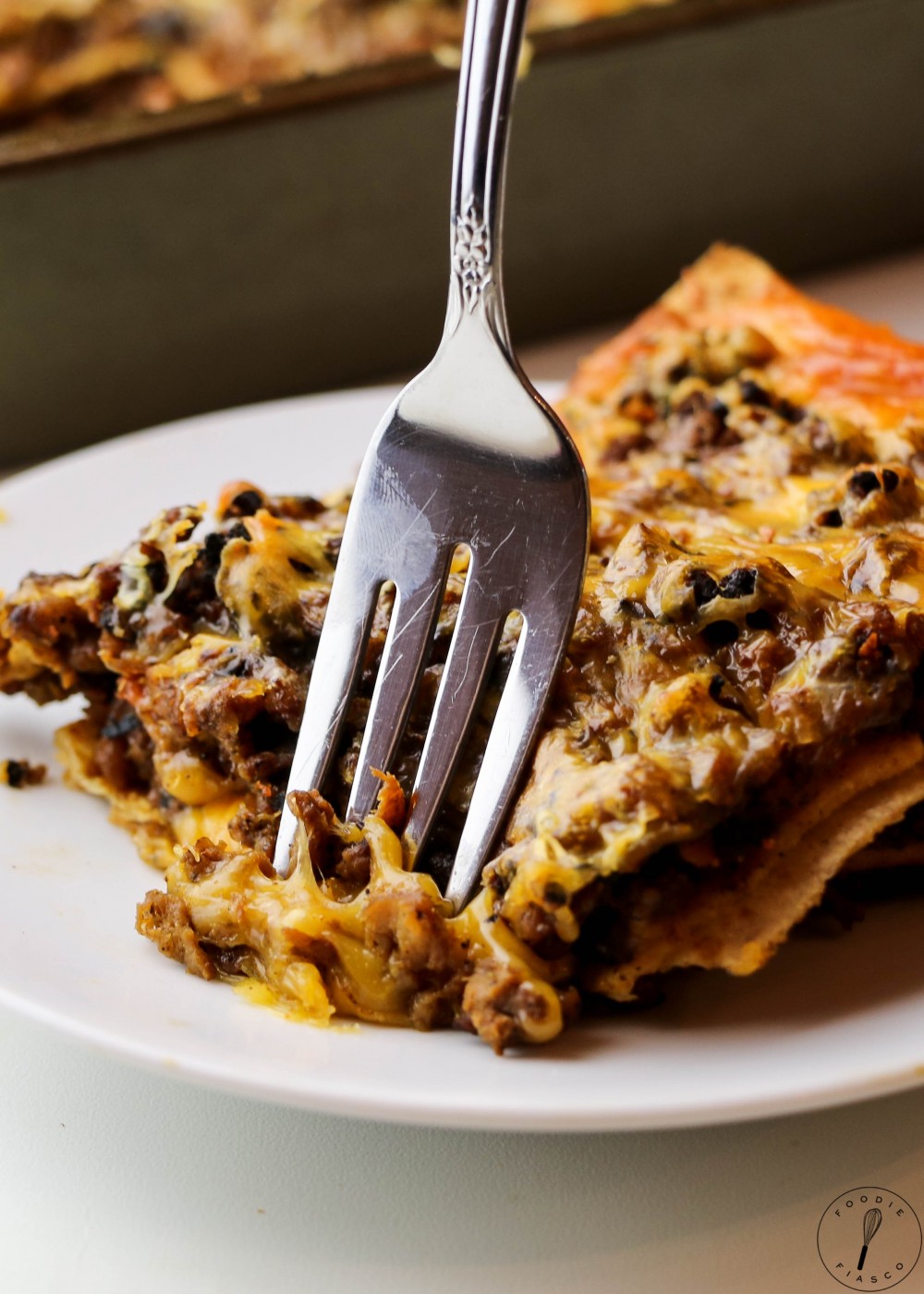 On that note, I can't express how much I appreciate you. Thank you for being here with me in my corner of the internet. 🙂


Nutritional Breakdown
Calories
3 cloves garlic (15) + 3/4 cup salsa (30) + 1-1/2 cups diced red onion (90) + 6 low carb tortillas (300) + 8 pieces light string cheese (400) + 2 lbs. meatless crumbles (720) / 12 servings = 130 calories per serving
Net Carbs
3 cloves garlic (3g) + 3/4 cup salsa (6g) + 1-1/2 cups diced red onion (21g) + 6 low carb tortillas (18g) + 8 pieces light string cheese (0g) + 2 lbs. meatless crumbles (12g) / 12 servings = 5g net carbs per serving
Protein
3 cloves garlic (0g) + 3/4 cup salsa (0g) + 1-1/2 cups diced red onion (2g) + 6 low carb tortillas (60g) + 8 pieces light string cheese (48g) + 2 lbs. meatless crumbles (108g) / 12 servings = 18g protein per serving
Adapted from Spark People
Healthy Mexican Lasagna
Ingredients
1-1/2 cups diced red onion
3 cloves garlic, minced
1 tablespoon vegetable broth
?2 teaspoons chili powder
2 teaspoons cumin
¾ cup salsa
2 (16 ounce) packages seitan crumbles/meatless crumbles (I used Trader Joe's meatless crumbles, but you can also use crumbled tempeh or seitan. If you eat meat, you can also use lean ground beef or turkey.)
?6 (7 inch) low carb tortillas* (I cut them into quarters to make them easier to layer.)
8 ounces cheese, shredded**
Instructions
Preheat oven to 400°F. Line a 9x13 inch baking dish with aluminum foil and grease (or don't use aluminum foil and just grease very well) and set aside.
Heat a large greased skillet over medium high heat. Add the red onion and cook, stirring occasionally, until translucent, about five minutes. Add garlic and cook for a few more minutes, until the mixture becomes brown. Add veggie broth, chili powder, cumin, salsa. Thoroughly stir in meatless crumbles. Continue to cook, stirring occasionally, until the mixture is completely warm and starting to brown. In the prepared baking dish, layer the ingredients like this: tortillas, salsa mixture, cheese, tortilla, salsa mixture, cheese. Bake in the oven at 400°F for about 25-30 minutes, or until the top is golden. Devour.
Notes
*I used low carb tortillas from La Tortilla Factory. Grain free/paleo tortillas do exist, so feel free to use those to make this recipe grain free/paleo friendly.
**In terms of the cheese, I actually love using light string cheese. The measurement is conveniently done for you, you can't beat the calorie count, and Trader Joe's makes this awesome organic light string cheese, so it's pretty healthy. And it's also delicious. However, if you don't want to use string cheese for any reason (which I totally respect), then feel free to use six ounces of your shredded cheese of choice. Vegan cheese would also work beautifully here to make the recipe vegan friendly.
Nutrition Information
Serving size:
1 serving (1/12 recipe)
Calories:
130
Net Carbs:
5g
Protein:
18g
Other favorite entrees:
Please keep my mamma in your prayers!