This is five star here my friends.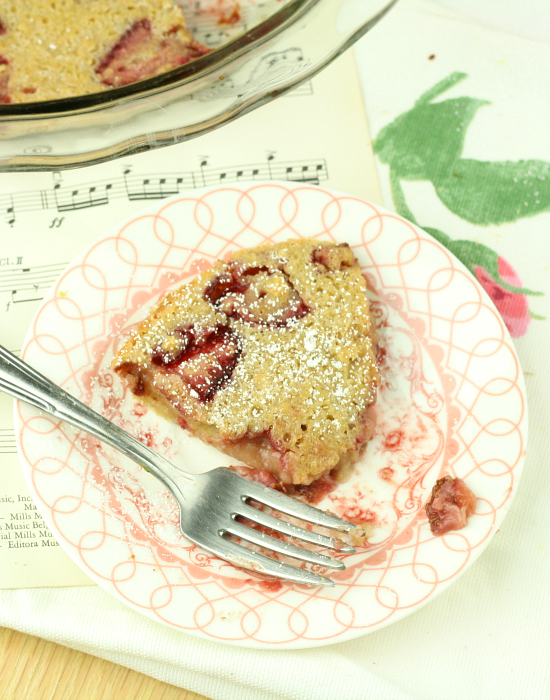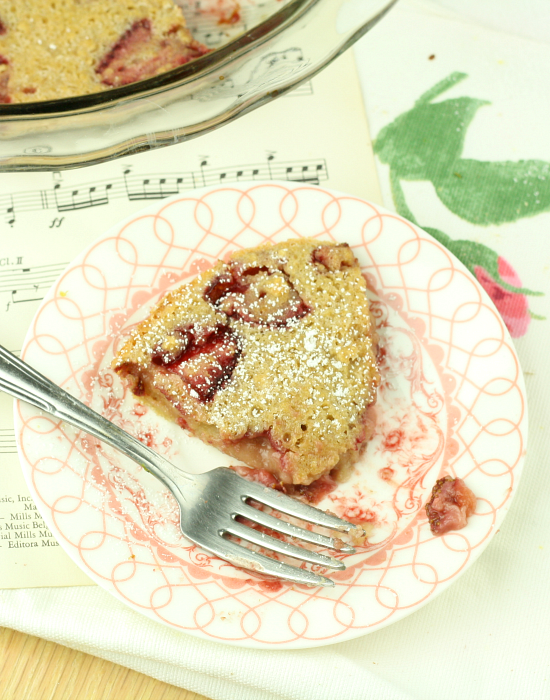 If Downton Abby was personified in a delightfully elegant dish, this would be it. It's so simple to whip up, even for those of us who don't have butlers to make it and serve it to us on a silver platter as we sit in our cabanas on our private beach that we got to on our private jet with our face on it. Or something.
That's what rich people do on the weekends, right?. Actually, don't tell me. I'll just discover an oil/gold/diamond mine under my house and find out. Or re-watch some Downton Abby while eating this clafoutis. Whatever floats your yacht.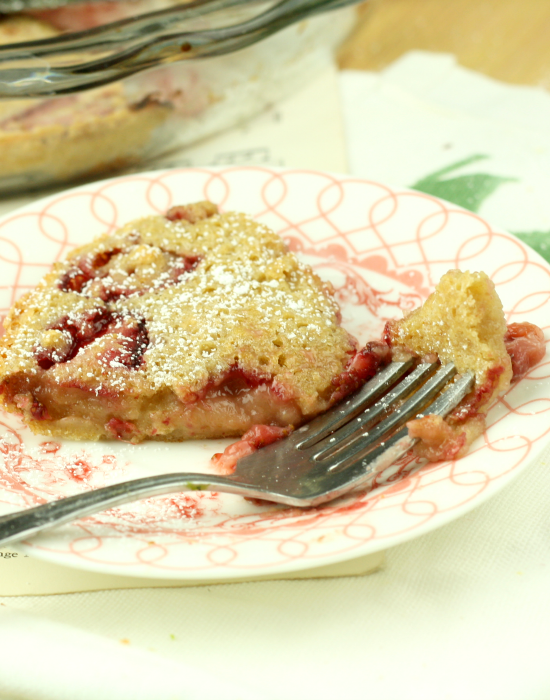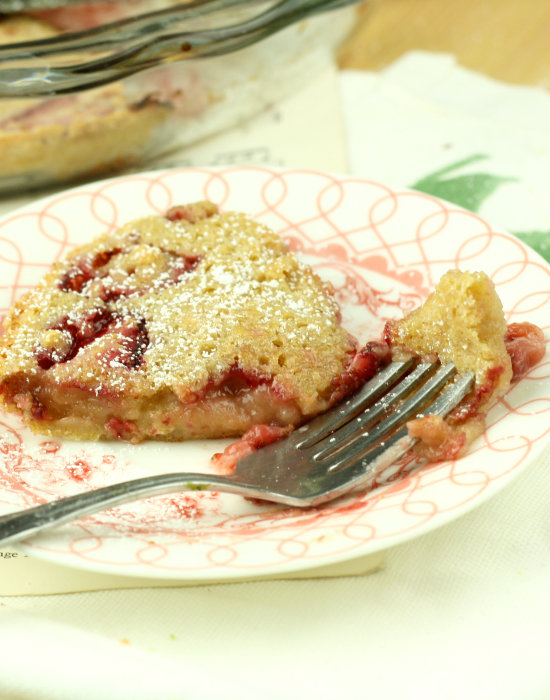 During my culinary adventure in the beautiful city of Paris, my mother and I stumbled upon a quiet, unassuming upscale restaurant. Once we ordered (in FRENCH, merci beacoup), the lovely waitress turned to me and asked which wine I wanted with dinner. Being the US law-abiding citizen I am, I ordered a glass of bubbly. WATER. Geez.
Anyway, the food was wonderful, but the strawberry clafoutis for dessert? Spectacular. Life-changing. Like, jump on my private jet (with my face on it) and go home to recreate it immediately.
And so I did it! (Minus the private jet part.) I believe this version is every bit as good if not better than my beloved Paris one, and it's only 46 calories a slice.
You're on board. Let's do this.
Start by spending way too much time arranging your beautiful strawberries all schmancy-like in your pie plate. [schmancy (adj)- somewhat comparable to fancy, but infinitely better]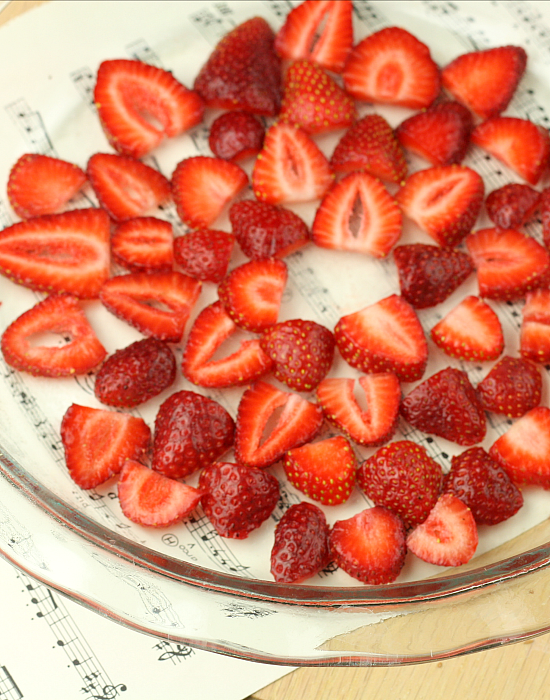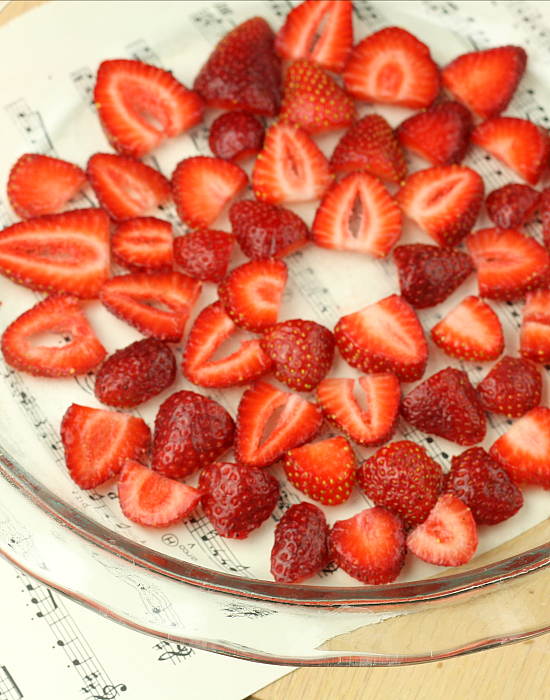 This is the batter you will use to ruin your design. It's okay though! It tastes FANTASTIC! It's flavored with almond extract and we all know almond extract tastes like happiness.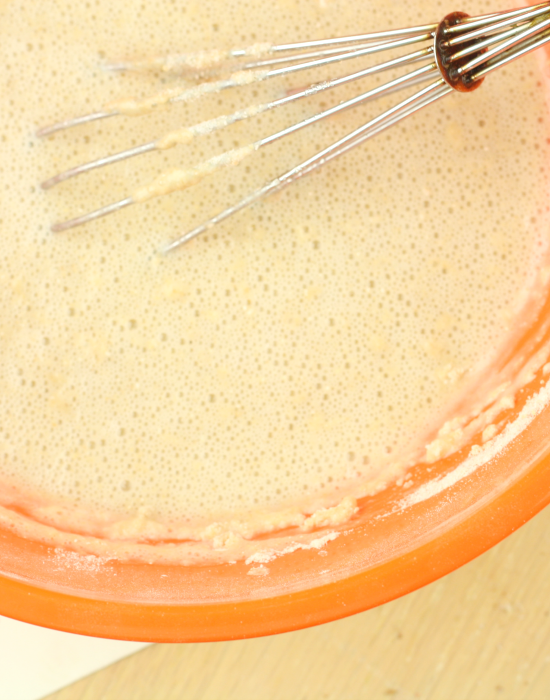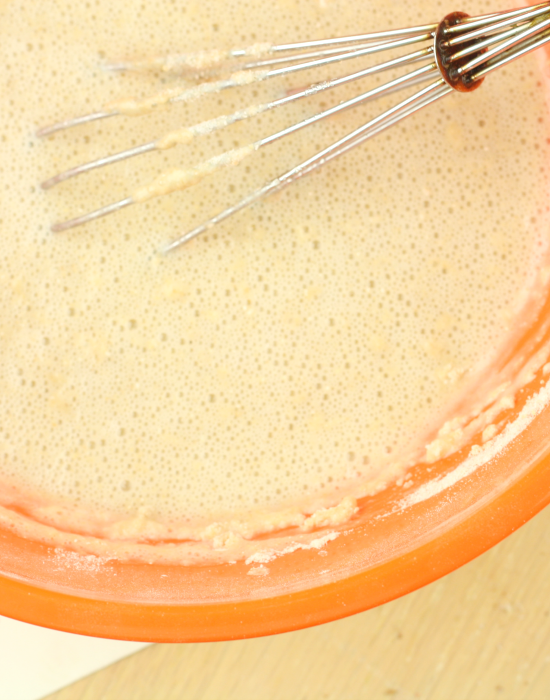 Drench your neatly laid strawberries with the batter you made. Revel in the action shot.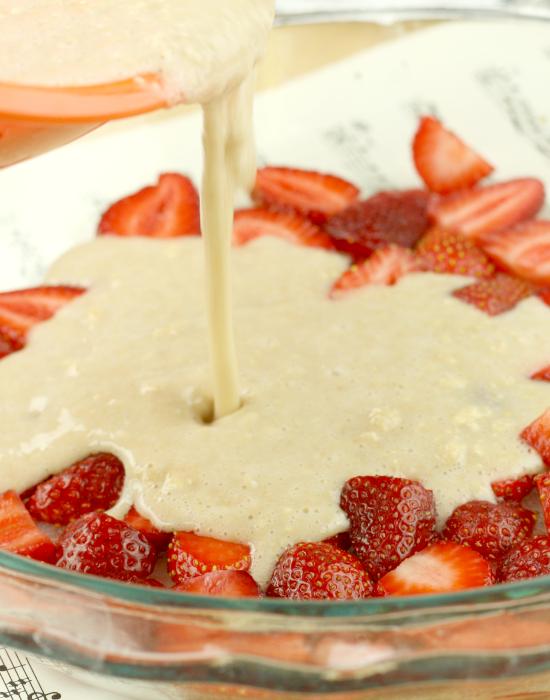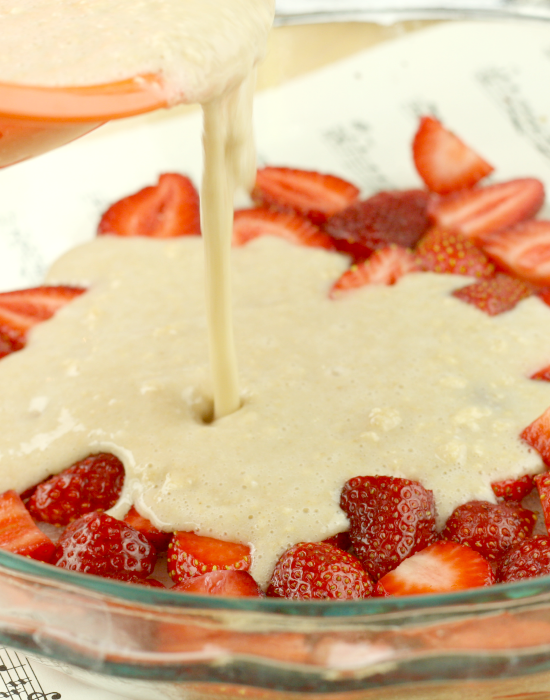 I feel like I should use white gloves instead of pot holders to fetch this from the oven. I mean, I didn't do that. That would have delayed my clafoutis eating. And I really don't like white gloves. But still.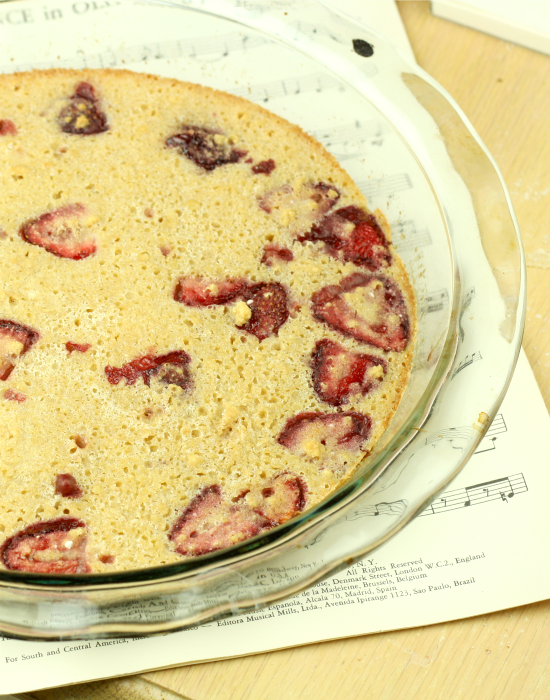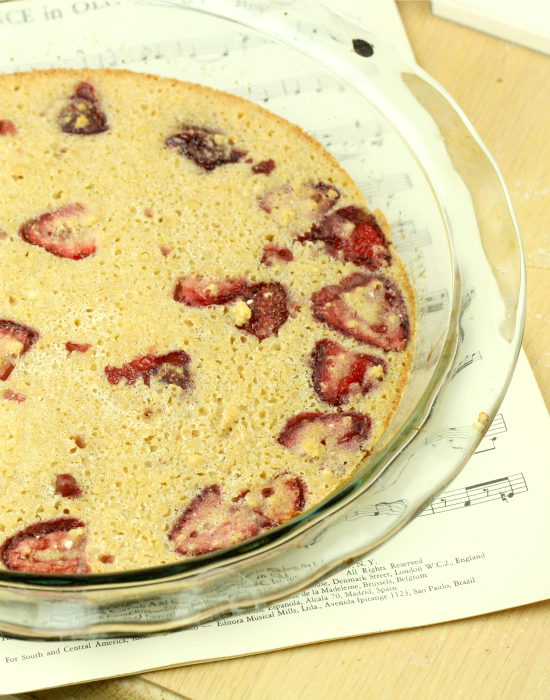 Feel free to try it out with other fillings too! A blueberry or peach clafoutis would be lovely.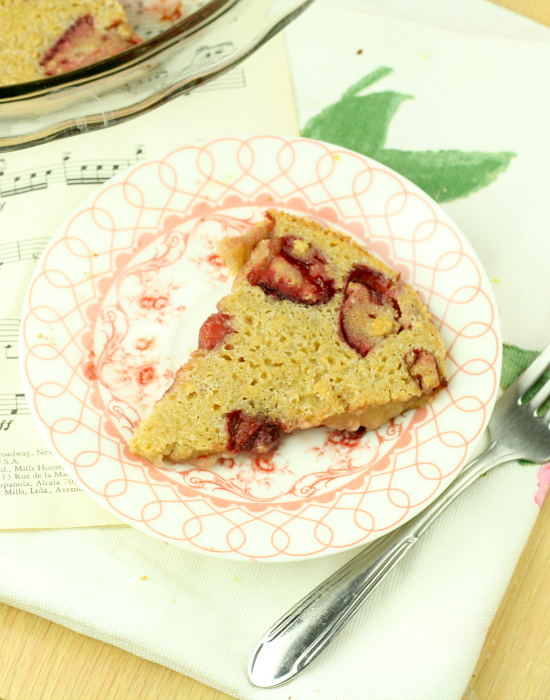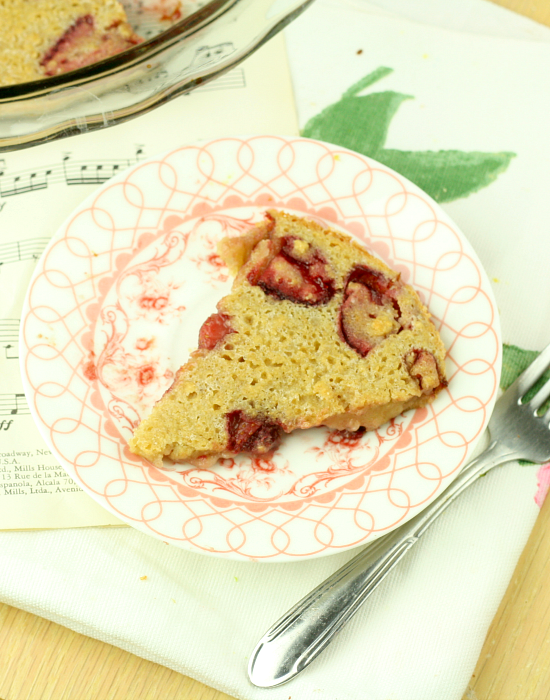 WAIT.
It's missing something.
…
Powdered sugar. Much better.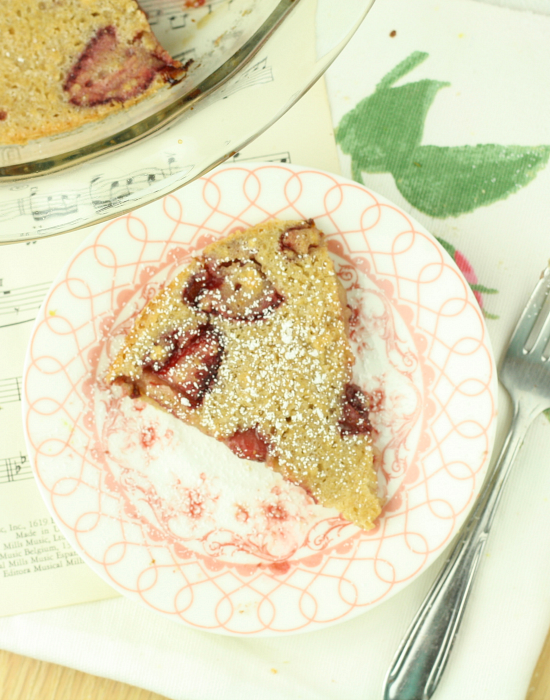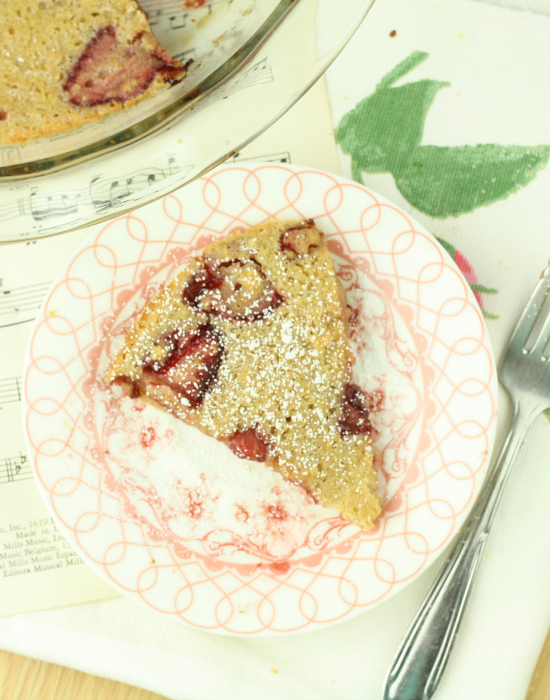 Adapted from Julia Child's Clafoutis Recipe.
Yield: 8 slices
Strawberry Clafoutis
10 minPrep Time:
45 minCook Time:
55 minTotal Time:
Ingredients
1-1/2 cups hulled and sliced strawberries
1-1/2 tablespoons Ener-g egg replacer plus 6 tablespoons water OR 3 large eggs, at room temperature
1 cup almond milk
1/2 cup erythritol or cane sugar
1/2 teaspoon almond extract
1/2 teaspoon vanilla extract
1/8 teaspoon salt
1/2 cup white whole wheat flour OR 1/3 cup almond flour plus 1/4 cup coconut flour
powdered erythritol or sugar, for dusting (optional)
Instructions
Preheat oven to 350°F. Arrange the hulled and sliced strawberries in the bottom of a greased 8-inch pie plate and set aside.
In a large bowl, whisk together the egg replacer or eggs, almond milk, erythritol or cane sugar, almond extract, vanilla extract, salt, and flour. You want the mixture to be fully combined, but don't freak out if there are clumps remaining. It's all good! It won't make much a diference in the final product.
Pour the batter over the strawberries in the pie plate. Bake in the oven at 350°F for 45-60 minutes, or until firm and golden around the edges. Let cool. Cut into slices and dust with powdered sugar or erythritol. Devour.
Notes
Nutritional information calculated with egg replacer, erythritol, and white whole wheat flour.
7.8.1.2
299
https://www.foodiefiasco.com/strawberry-clafoutis/
Nutrition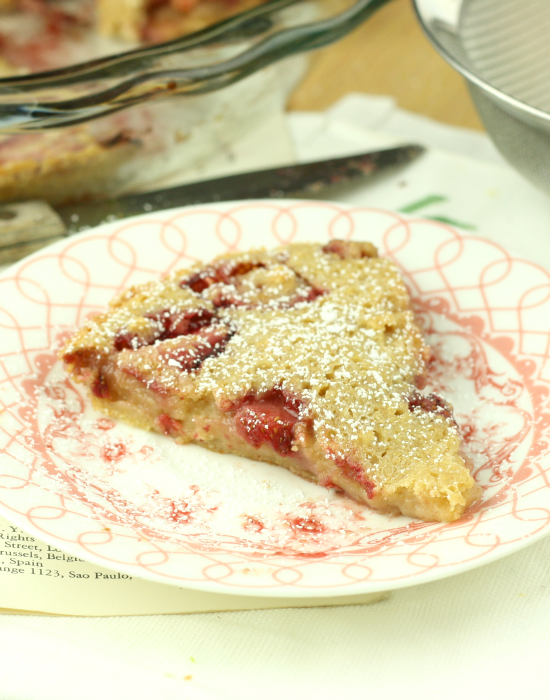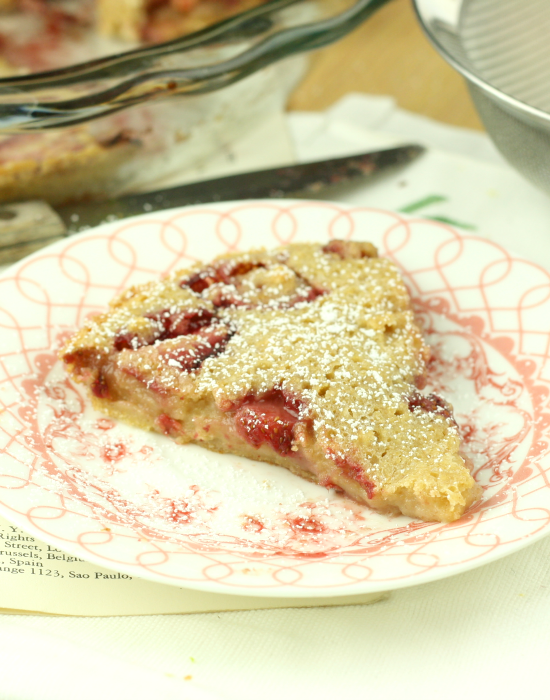 Think you'll try any other fillings?
My heart belongs to the strawberry, but I may have to try a blueberry or peach clafoutis. You know, in the name learning and whatnot.