Words can do this cobbler no justice.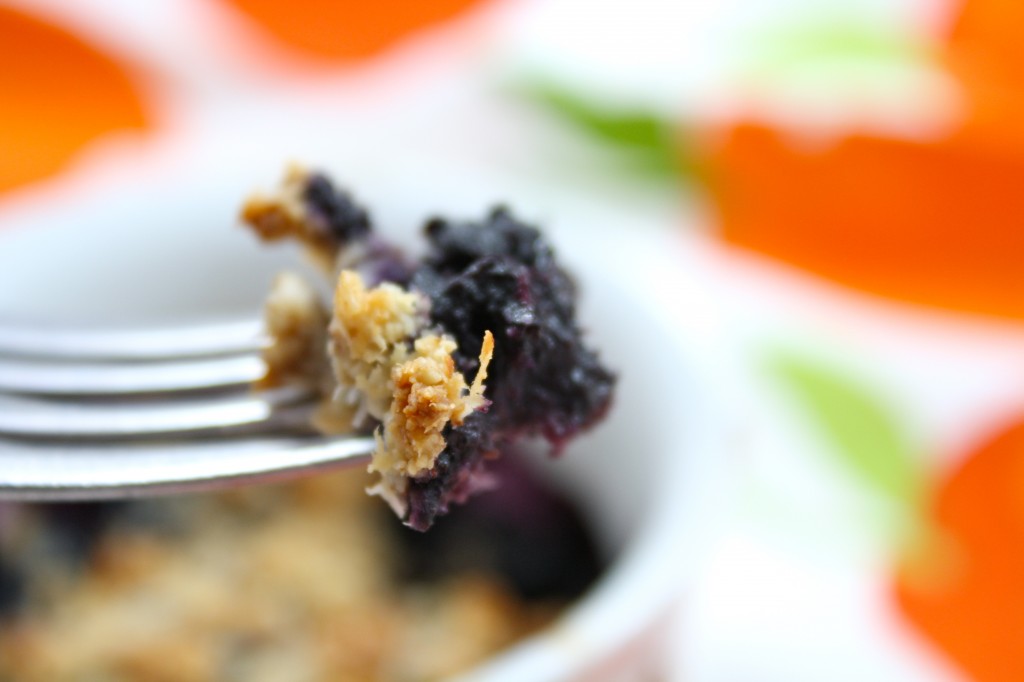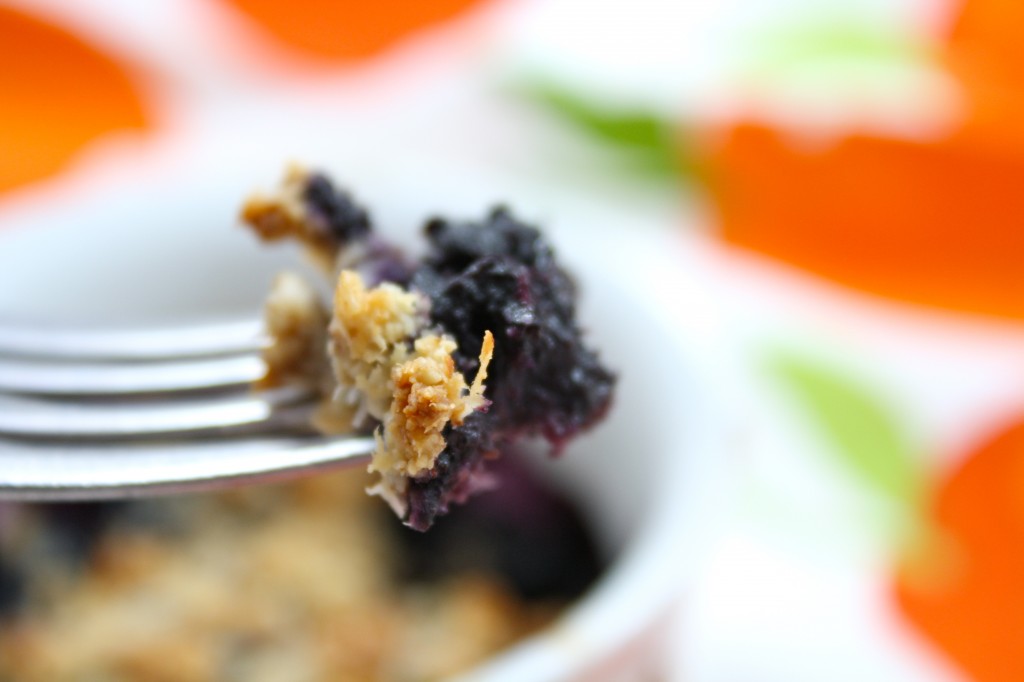 I didn't think I would every say this, but I'm at a loss for words for this. I quite simply don't know what to say.
This cobbler is just too tasty.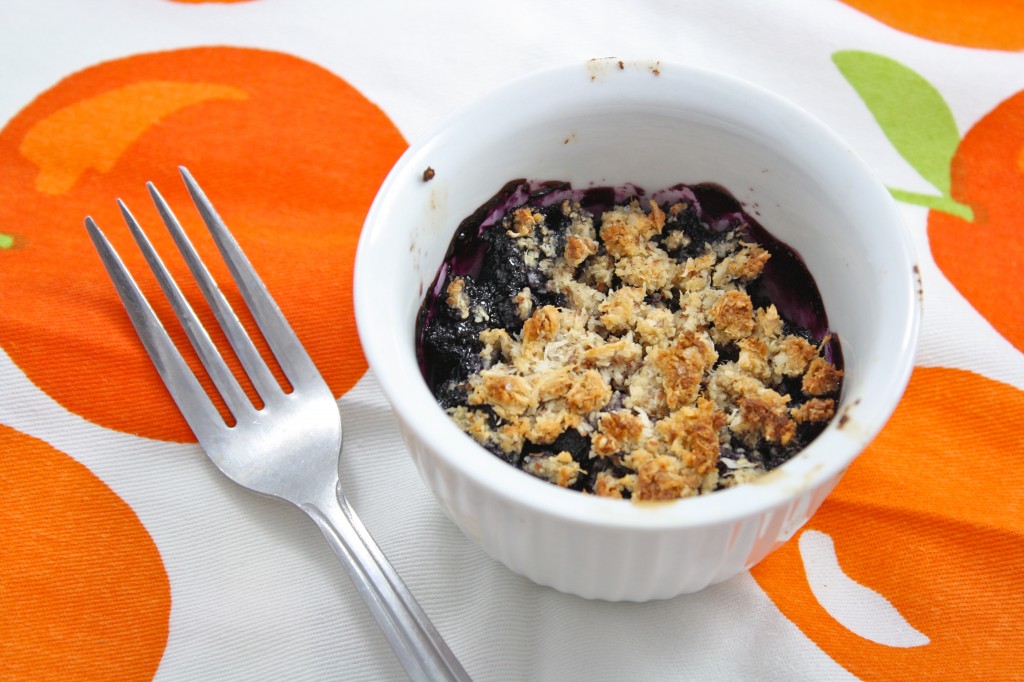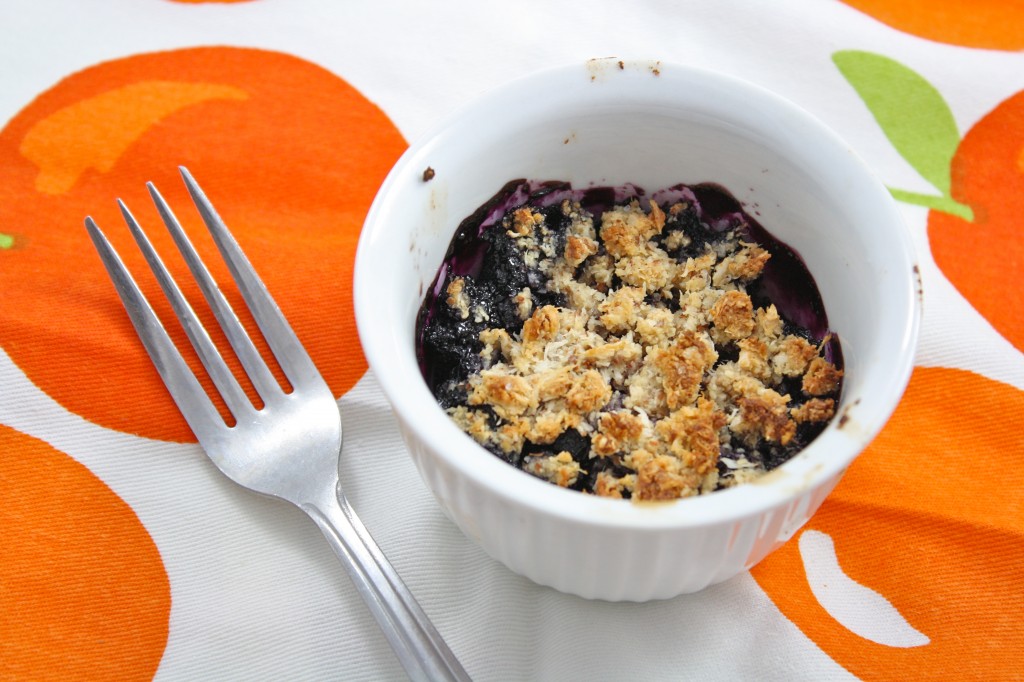 I fed it to my mother, and she told me it should be illegal how good this cobbler is. With a full mouth and a happy belly, I agreed.
They're going to come for me. They will come and haul me away any minute now. I am not allowed to make food this tasty. I should eat faster. Actully, I should make another one. Yes, that's what I'll do.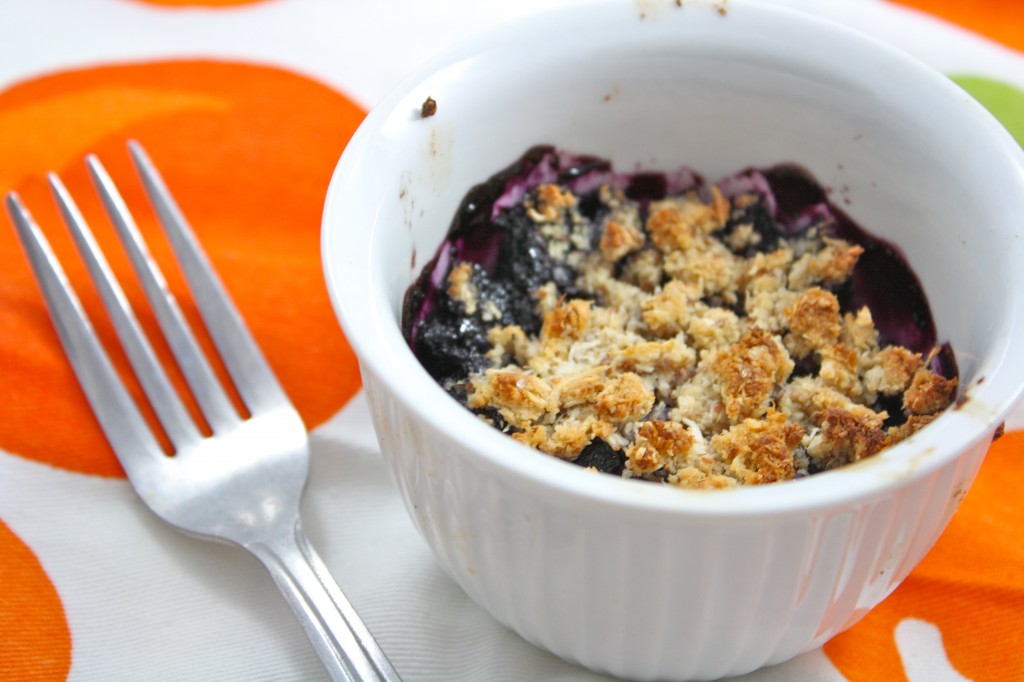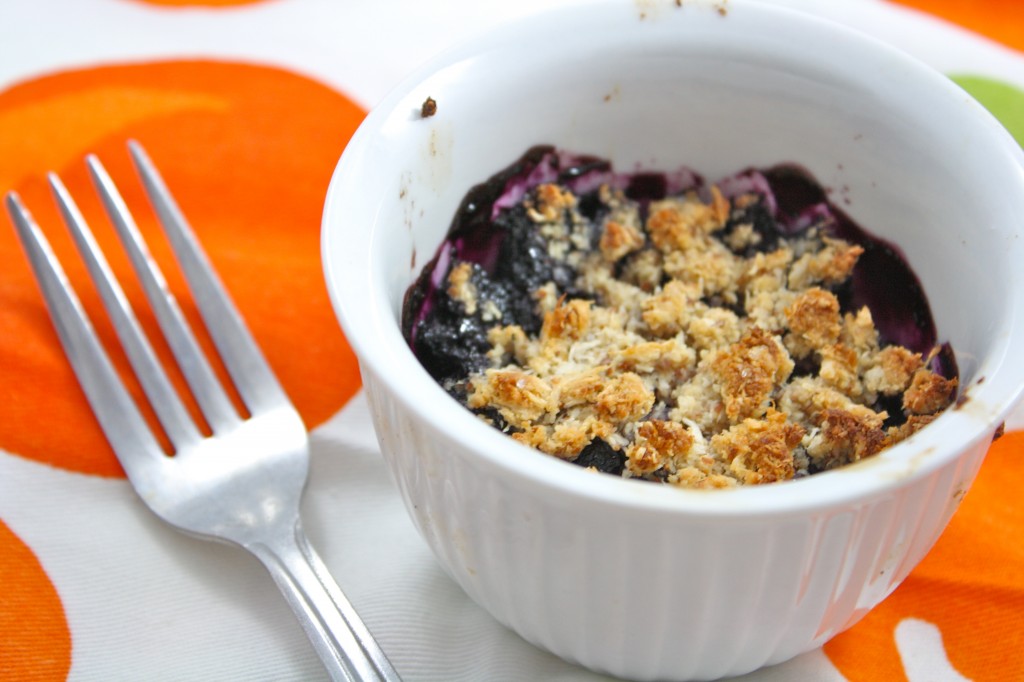 It may seem like too much to put 10 minutes into a single serving cobbler, but take my word on this one. You do not want a whole tray of this stuff lying around. It will be gone. Fast. Too fast.
My mother almost didn't believe me when I told her that, even with the delicious, buttery crumble on top, it was only 80 calories. Not to mention that this ramekin of delicious, cobbler-y goodness is also is sugar free, gluten free, grain free, vegan, and low carb.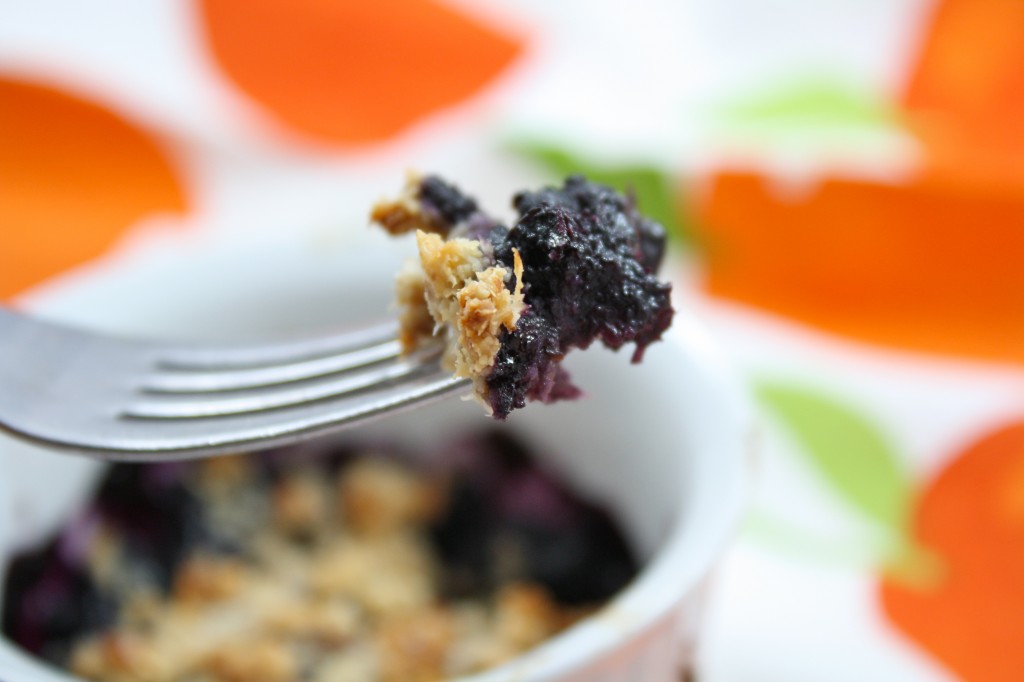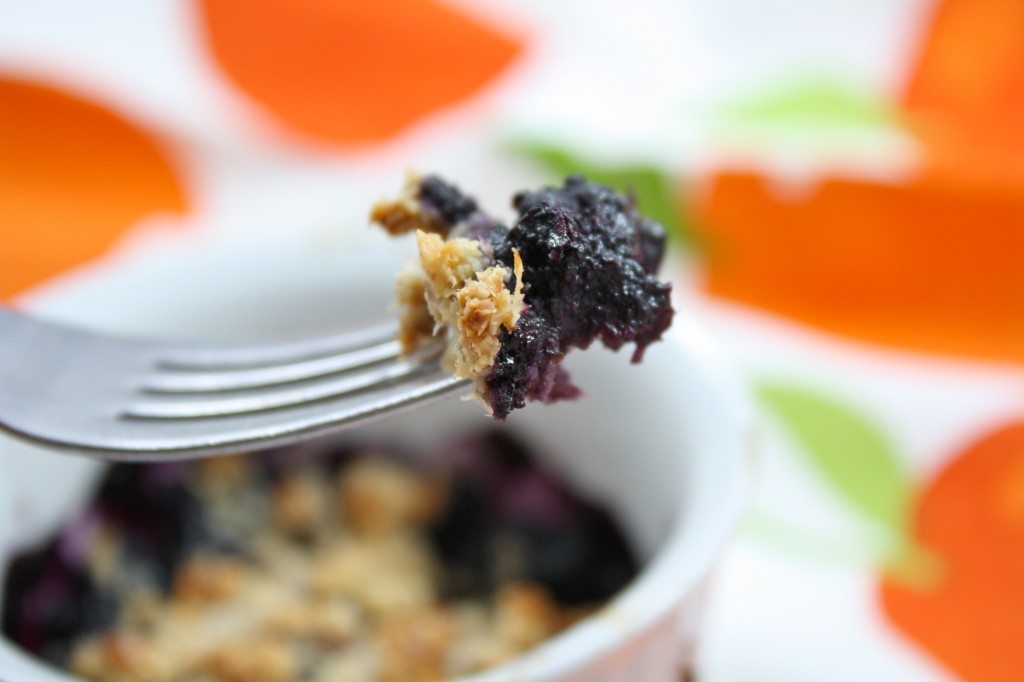 Don't healthy, delicious, produce-laden food just scream "spring"? Well, then I have good news for you!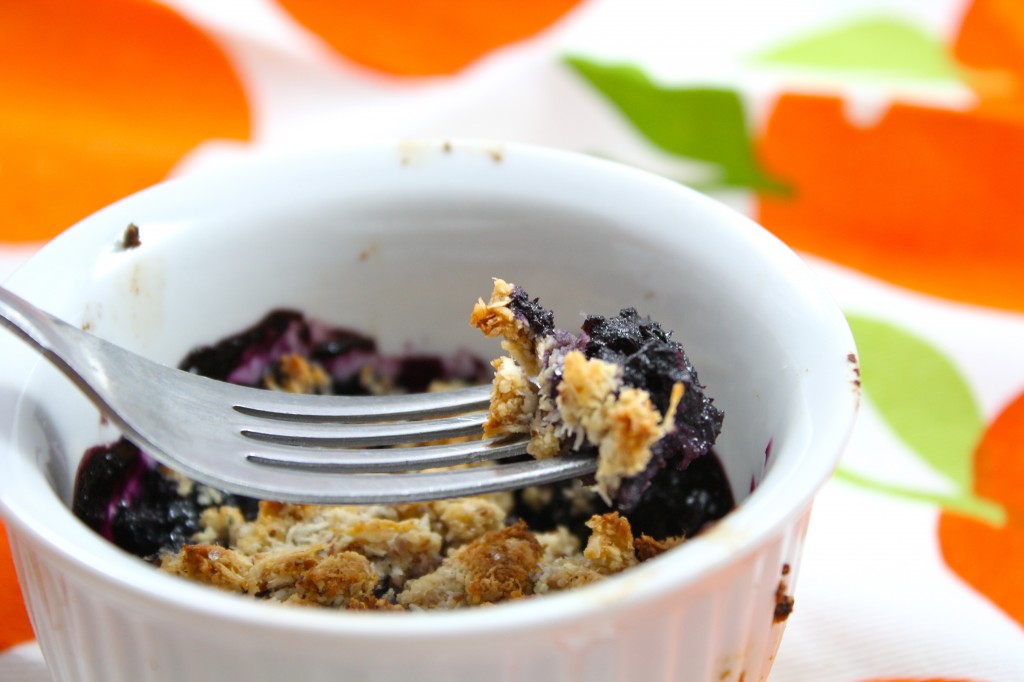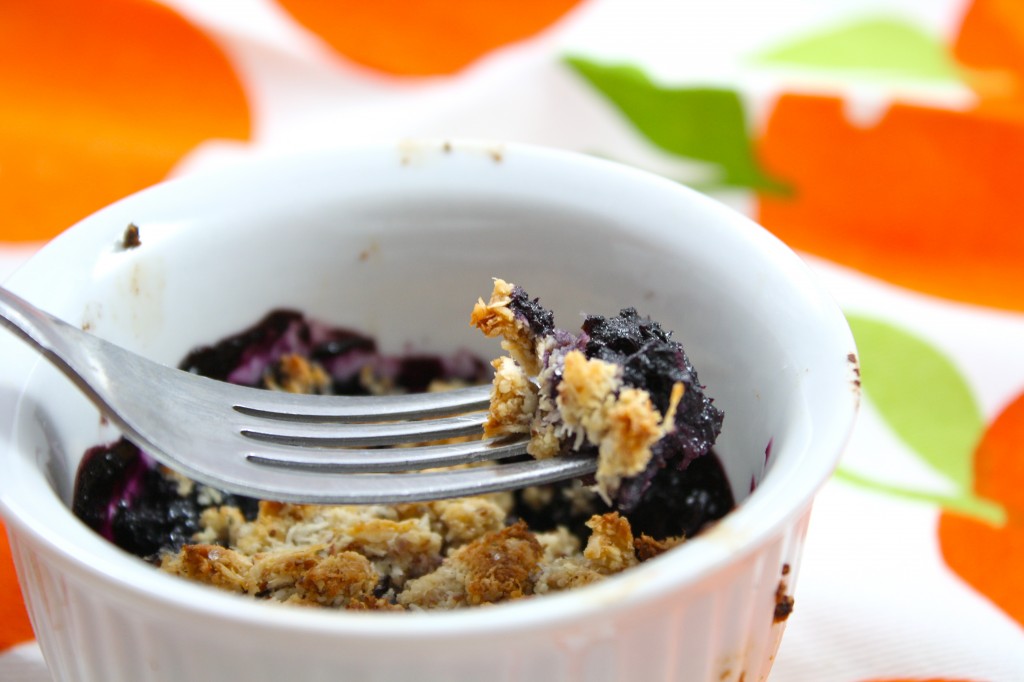 Spring has sprung! And I can tell it's a delicious one this year.
"All For One" Low Carb Blueberry Cobbler 
Warning: Your eyes may roll back in your head upon first bite. Just a heads up, this is a perfectly acceptable breakfast, but also hits the spot for a late night "me time" snack.
Serves… you!
Adapted loosely from Angela
Ingredients
2 teaspoons xylitol
3/4 cup blueberries, fresh or frozen
1 Tablespoon unsweetened shredded coconut (I used reduced fat when I made it and calculated the calories)
1 1/2 Tablespoon almond meal (ground up almonds)
1 teaspoon applesauce
pinch salt
splash vanilla extract
sweetener, to taste (I used 1/2 a packet of stevia, and probably would not use any more.)
Directions
Preheat oven to 400F.
In a small skillet, melt xylitol. When xylitol has completely dissolved, add in blueberries and cook, stirring frequently, for a few minutes, or until they are liquidy but still retaing some of their shape, and remove from heat.
Meanwhile, combine shredded coconut, almond meal, applesauce, salt, vanilla extract, and sweeter in a small bowl and mix well. The applesauce should coat all the other ingredients to the point where they can stick together, but not be too moist. Place the cooked blueberry mixture in a greased ramekin (about 6-8 ounces), and sprinkle the coconut mixture in small bits over the blueberries. Bake in the oven at 400F for  about 20 minutes, or until the top is cooked, crisp, and slightly browned. Let cool until it won't burn your mouth, and dig in!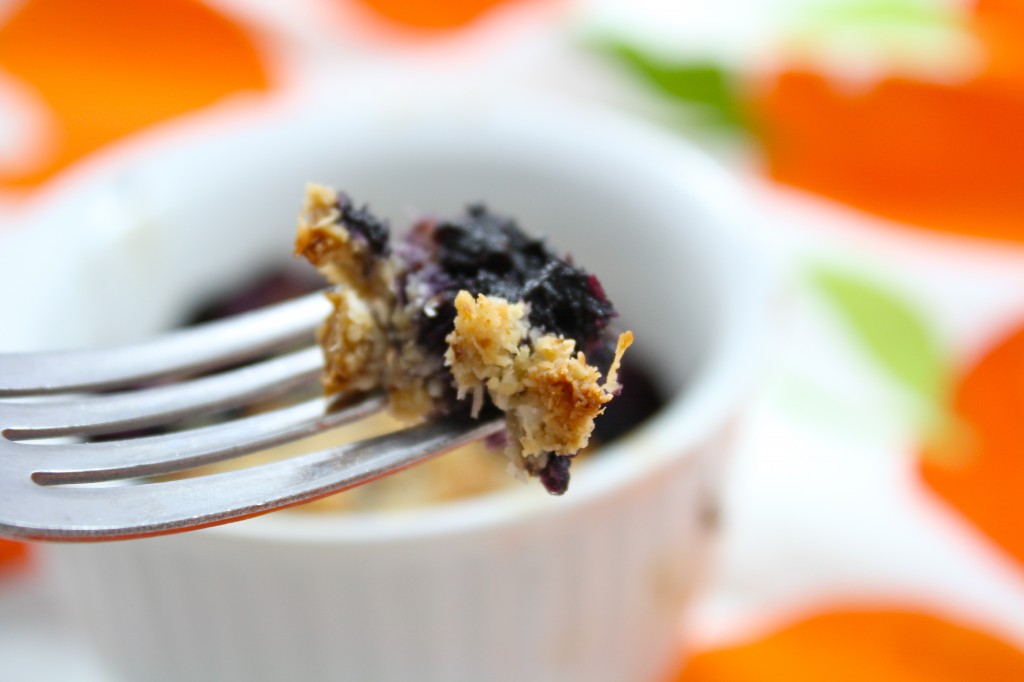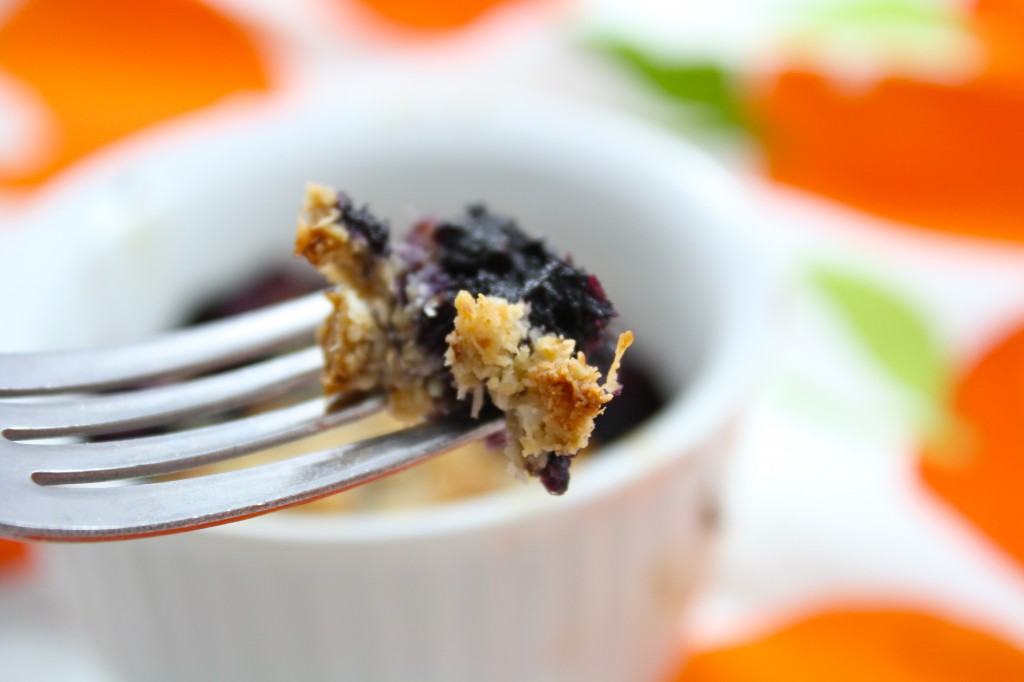 Hey, just FYI… you may want to make two. Or five. No one's judging.
Enjoy!
-Kelly M.