Behold the newest addition to the list of greatest hits.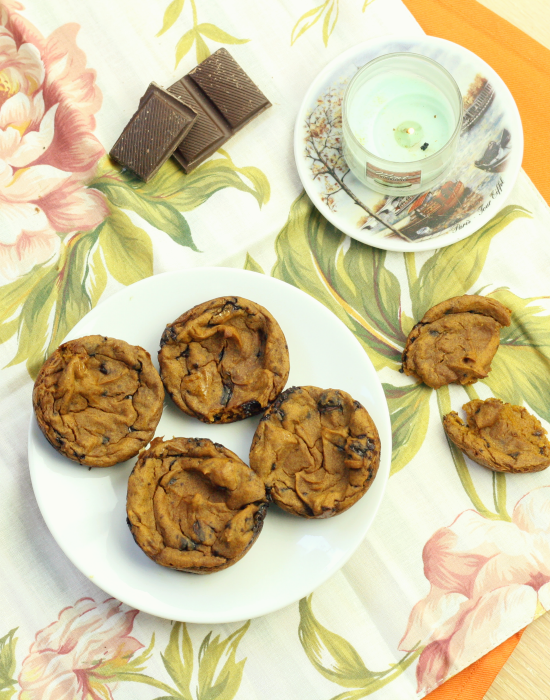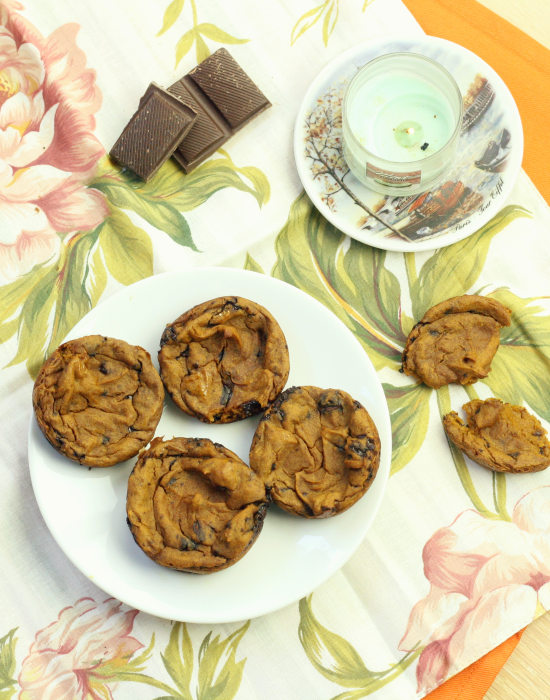 This recipe is without a doubt one of the best to ever grace my kitchen. Perhaps any kitchen. I'm just very pleased with how delicious and healthy these are and I ate like three straight out of the oven and I'm really into superlatives right now.
The beauty of these muffins is that they're completely flourless and the batter is made right in your blender! This means no work on your part and a super easy clean up. But do be careful around that batter though. It's insanely delicious. I'm seriously considering creating another recipe just based on the batter. Okay I am definitely doing that.
My favorite kind of food is the type where I eat so much of it because it's so darn good, but having it be fine because it's so darn healthy. With these muffins, I devoured the entire batch in a day with zero skinny jean impact because they're only 56 calories each. We have a winner.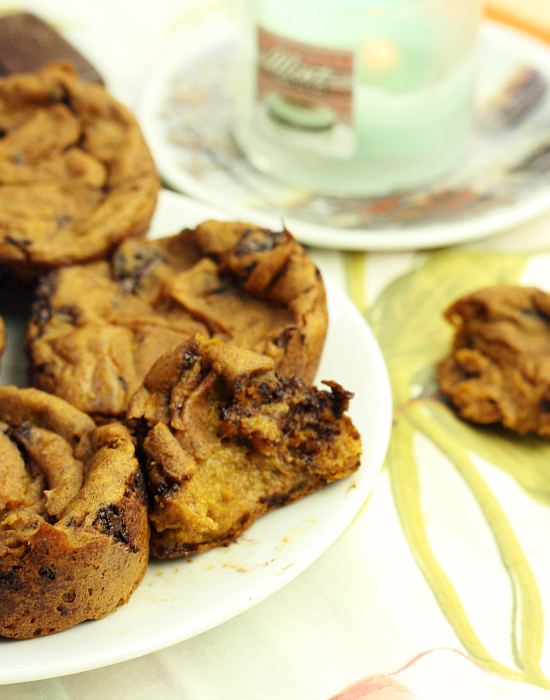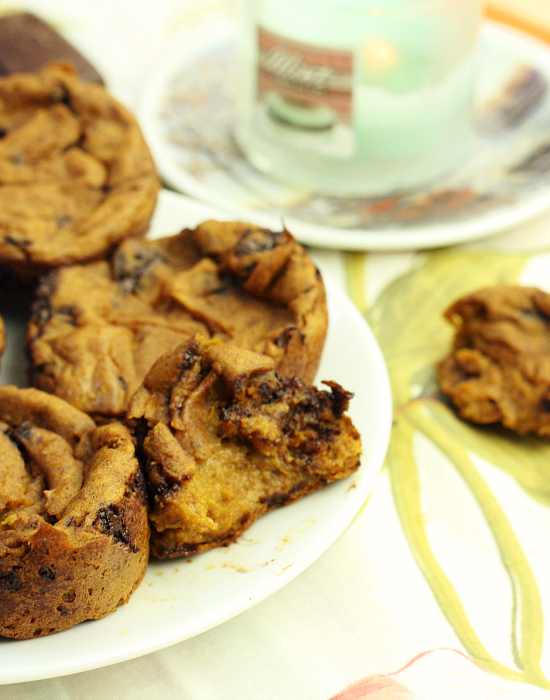 While we're adding things to lists, let's talk about the one Santa has for you. (Yes. Thanksgiving is now over, therefore it's Christmas.) The fabulous folks over at Blendtec sent me one of their Designer 725 models and I want to marry it. It's not only the best blender I've had the pleasure of using by far, but it's probably the best gadget in my kitchen period. And I play with kitchen gadgets for a living folks.
The blades in our trusty Blendtec are 10 times stronger and 80% thicker than those in regular blenders. Also, it is brilliantly designed. The blades are shaped and placed in the jar so perfectly that the food doesn't get stuck.
No more stopping and stirring! No more tampers! Blending freedom as last!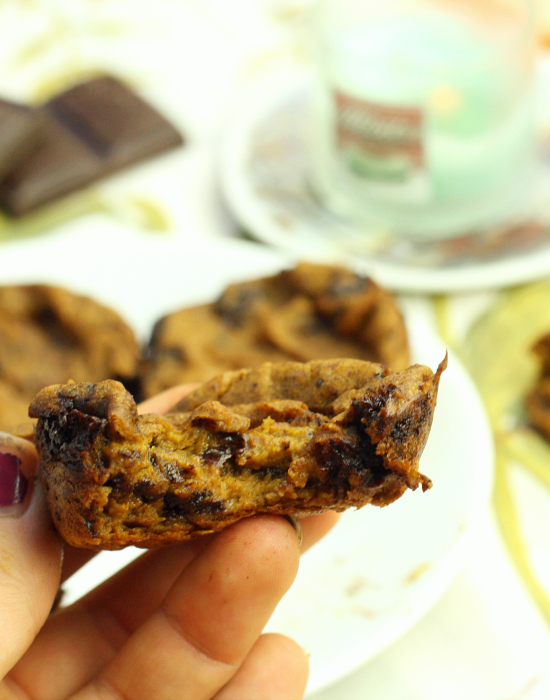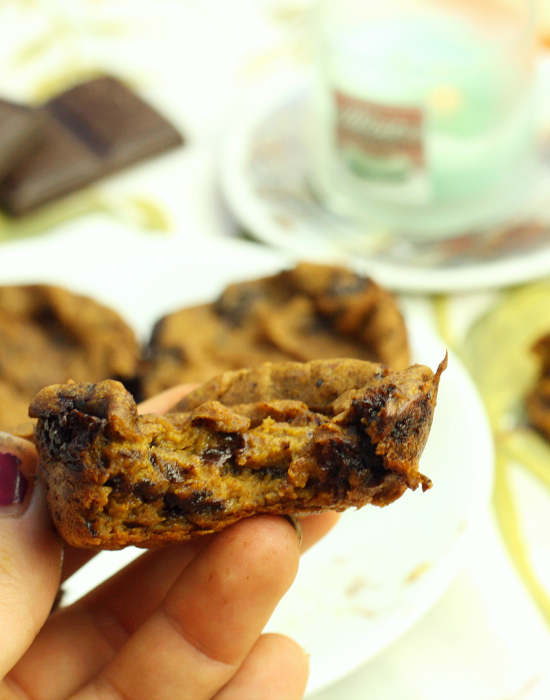 And don't even get me started on the touch screen. That's right. It's a blender. With a touch screen. It's great for practical reasons in that there are no buttons to clean, but it's also just pretty darn cool.
There are all these settings laid out intuitively for your various blending needs and it's basically a dream come true. And to close the deal, IT'S DISHWASHER SAFE.
You should buy one now because, honey, you've earned it.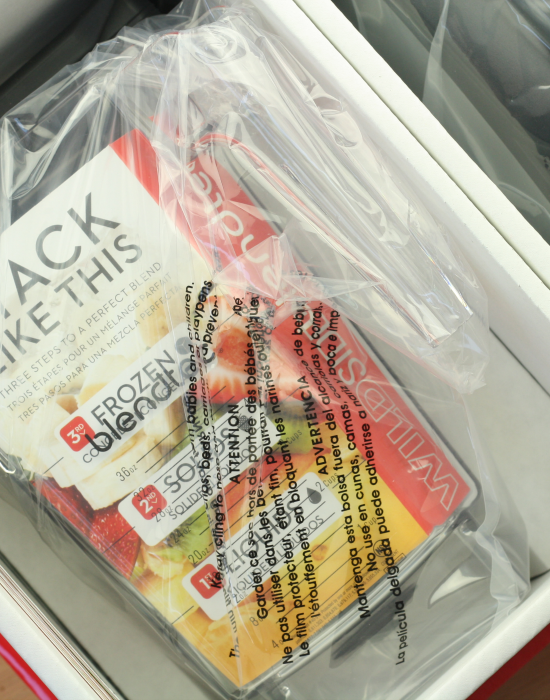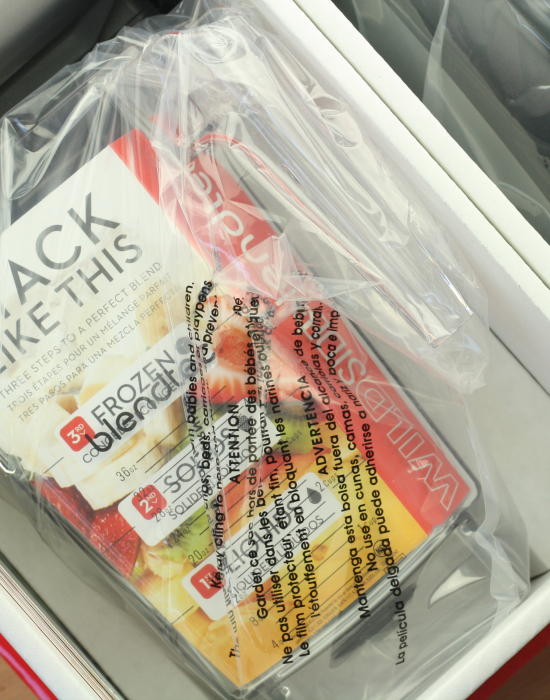 Even my cat agrees. She came over especially just to pose in hopes of convincing you.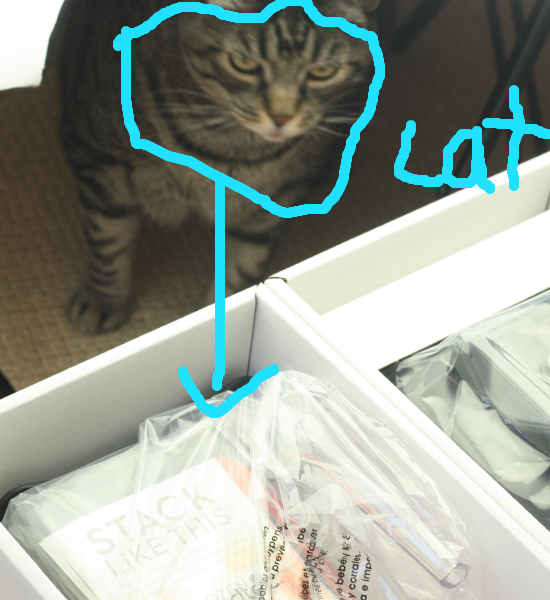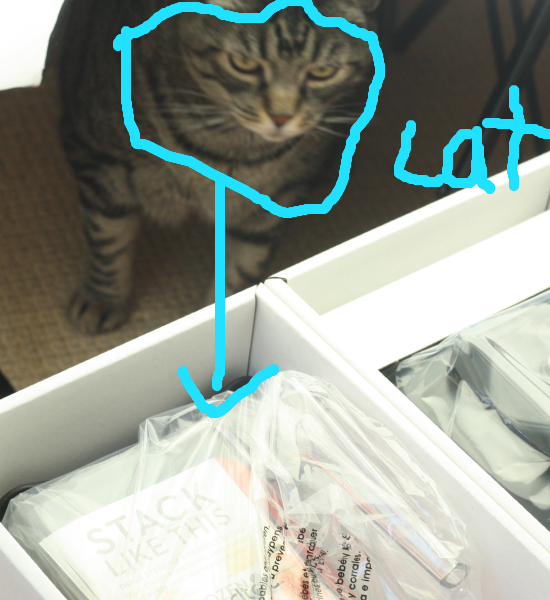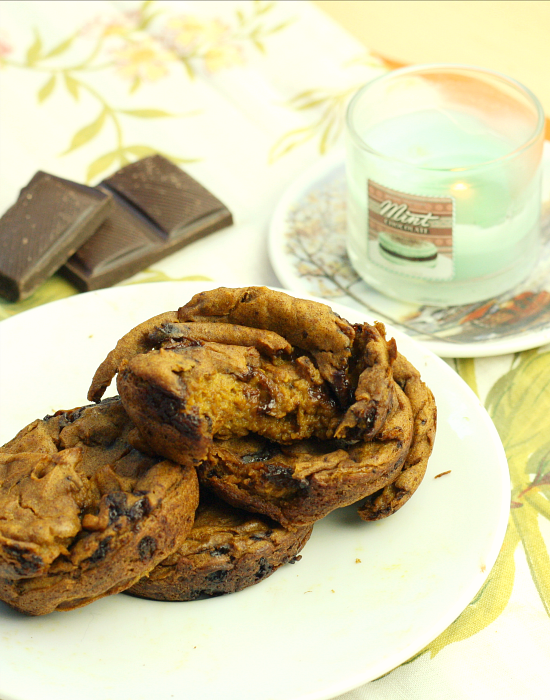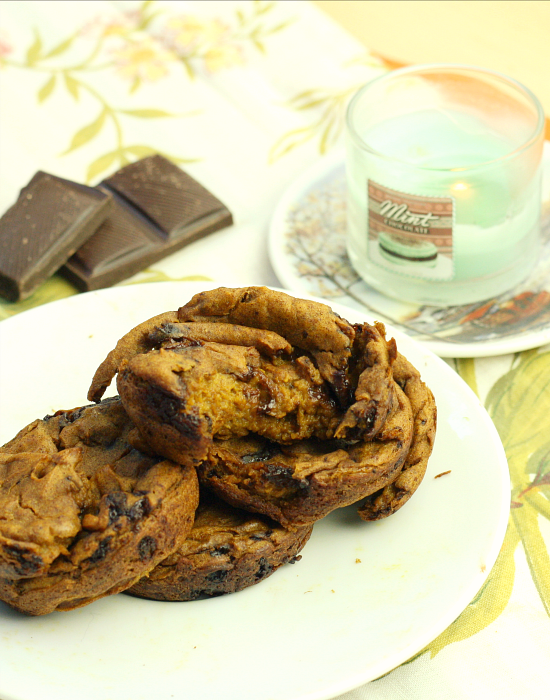 Blend the filling in your Blendtec. I've named mine Raphael because he's a member of the family now.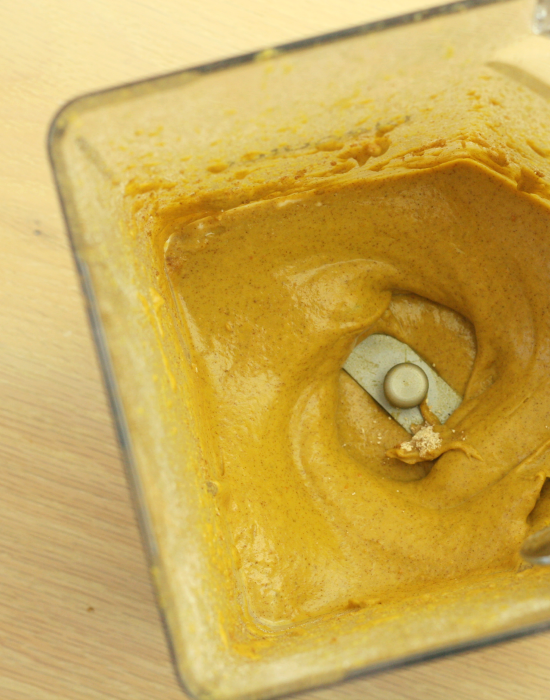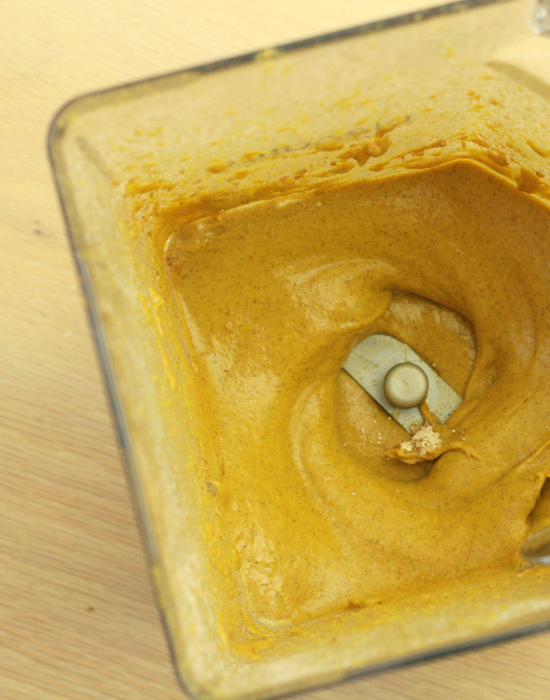 Chop up half an ounce of good dark chocolate. That's really all you need! Chopping up chocolate makes it go so much farther. We're talking bang for your caloric buck here.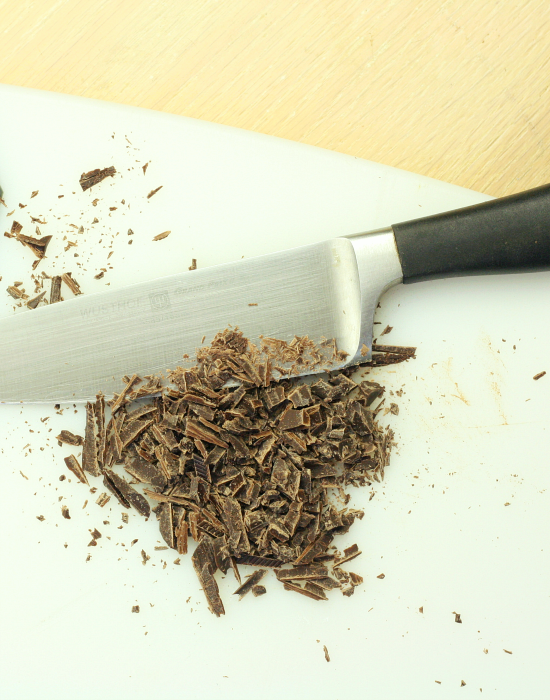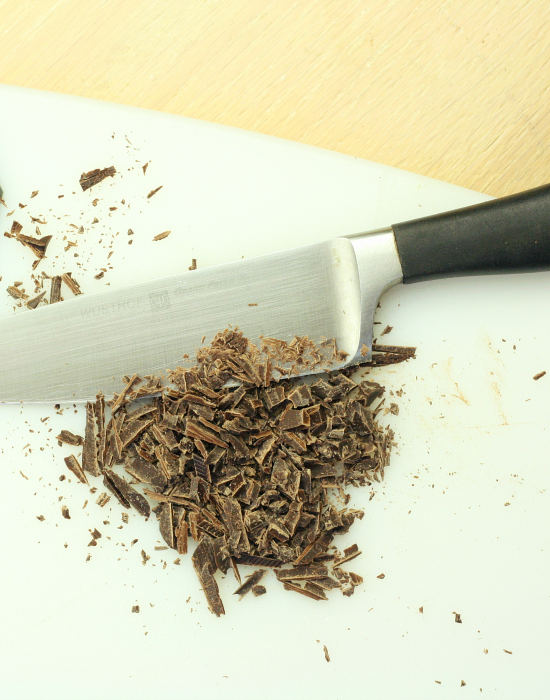 Eat an insane amount of batter.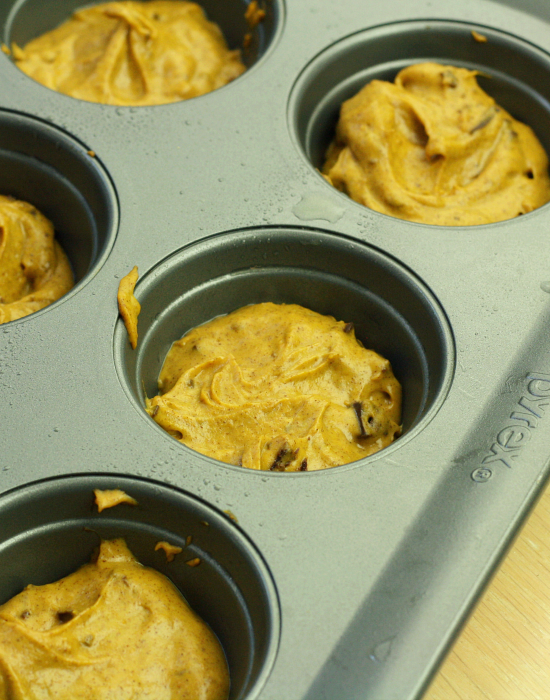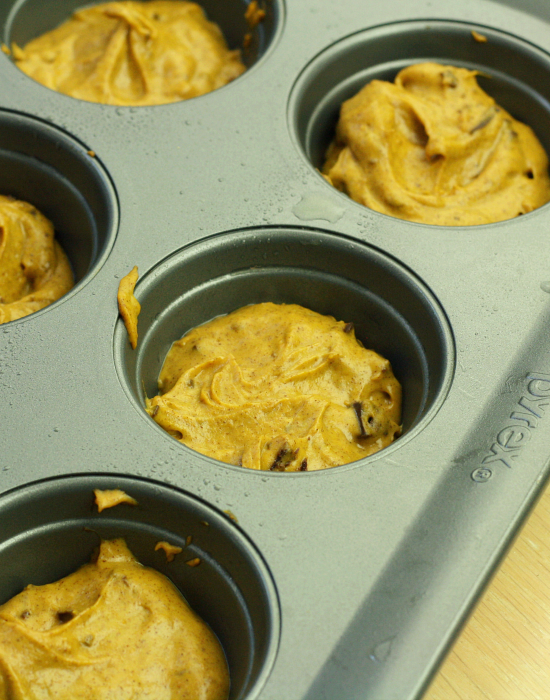 Devour batch.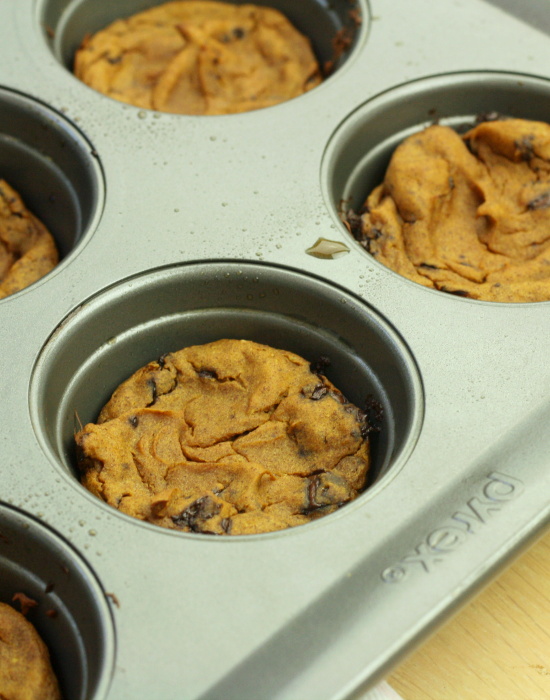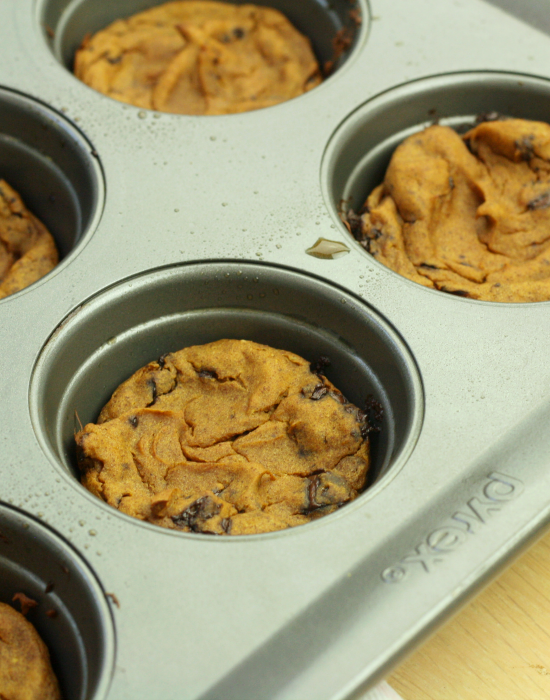 Flourless Pumpkin Muffins
Yield:
6 muffins (or 18 mini)
Ingredients
1 cup pumpkin puree
2 eggs or egg replacer
½ cup PB2 (powder) or peanut butter
⅓ cup sugar or erythritol
½ teaspoon vanilla extract
2 teaspoons cinnamon
½ teaspoon baking soda
⅛ teaspoon salt
½ ounce dark chocolate, chopped
Instructions
Preheat oven to 350ºF. Grease a muffin tin, standard sized or mini, and set aside.
Combine all the ingredients except the dark chocolate in your Blendtec blender and blend on high until smooth and completely combined. Stir in the chopped chocolate by hand (it would be pulverized by the blender otherwise).
Evenly distribute the batter amongst the prepared muffin cups (6 standard sized or 18 mini). Bake in the oven at 350ºF for 8-10 minutes, or until a toothpick inserted in the center comes out clean. Let the muffins cool for 10 minutes until firm. The remove from the tin and let cool completely on wire racks. These gems are best served fresh and warm, but they should keep in the fridge for about 5 days. Devour.
Nutrition Information
Serving size:
1 muffin
Calories:
56
Fat:
2 grams
Net Carbs:
4.5 grams
Protein:
4 grams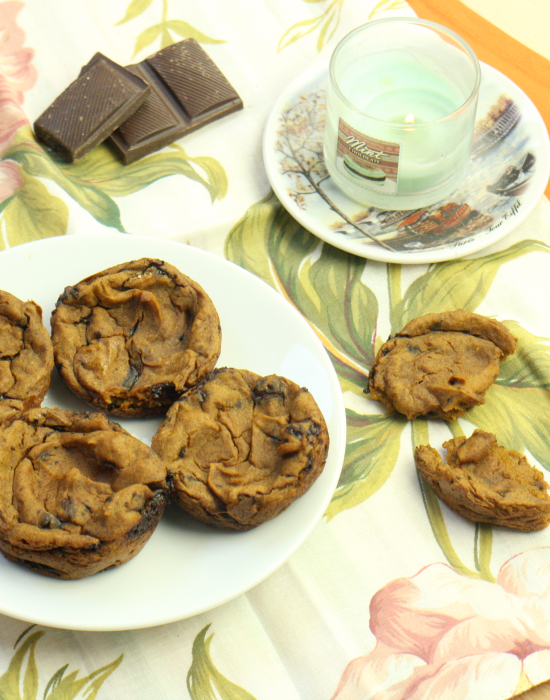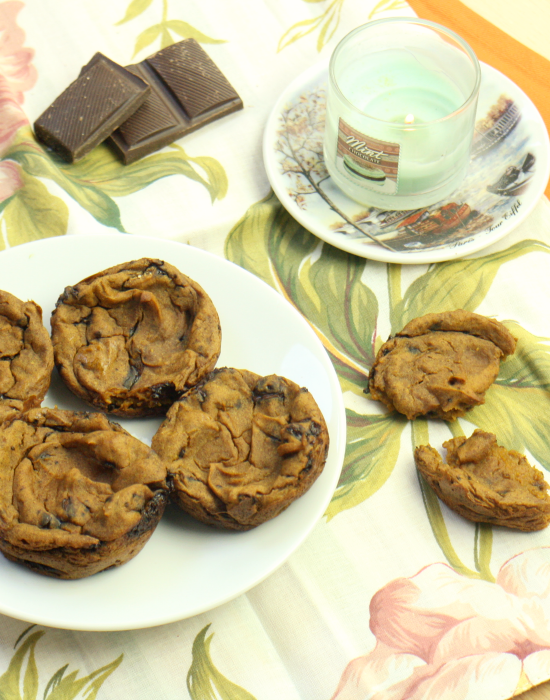 How would you use a Blendtec?
I seriously recommend checking out their website and seeing all the incredible things this machine can do. At the very least, it's something cool to drool over.a
P.S. Happy Thanksgiving to my American readers! I love you all dearly and grateful from the bottom of my heart for each and every one of you. Thank you for taking the time out of your day to read Foodie Fiasco. We couldn't do it without you. Thank you for making a little girl's dream come true.
This post is sponsored by FitFluential LLC on behalf of Blendtec. Thank you for helping us keep the lights on around here!