Does anyone else think it should be illegal for snow to fall before December?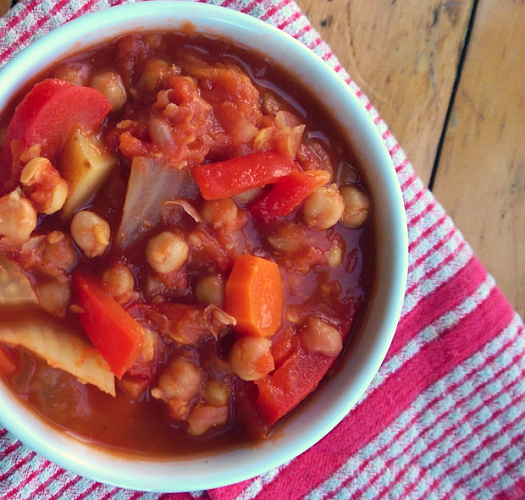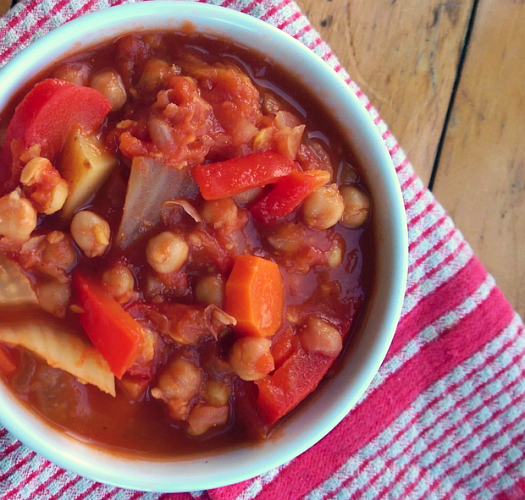 It's barely halfway through autumn and already its been snowing on and off for the past few weeks. Sure, it hasn't stayed on the ground yet, but the increasingly cold weather is a scary reminder that I need to start mentally preparing myself for winter. And fast.
That being said, the best thing about cold Canadian weather is the copious amounts of soups and stews that can be made. This stew = coziness that can warm up any cold day.
Packed with chickpeas, fennel, cumin, and cinnamon, this stew is my way of running away from cold weather and knocking on Morocco's door. I'll just close my eyes and pretend I'm on the beach instead of in a place where it snows too early.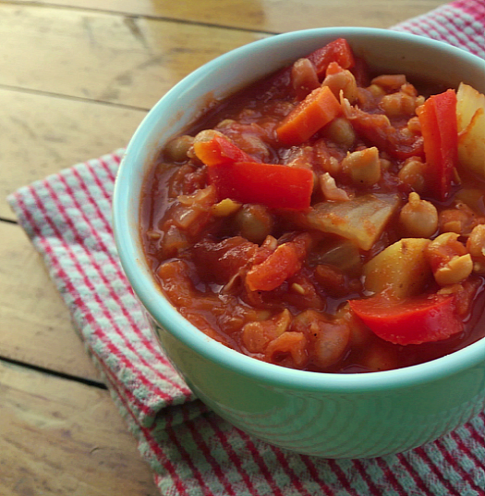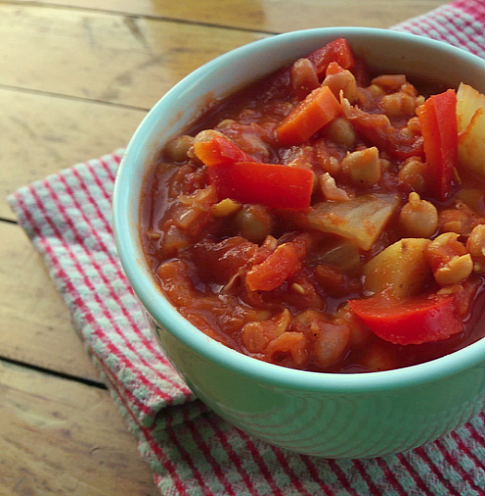 Another reason why this stew is the best: the most satisfying meals are the ones that only use one pot.
One pot x 4 servings = food for nearly a whole week = less time spent washing dishes. Now that's some math that I can wrap my head around! If you don't feel like eating leftovers all week, you can easily freeze individual portions and pop them in the microwave for a quick meal when you're short on time.
This recipe is hearty, comforting, warm, and will definitely fill you up. If you really want to do yourself in and go into a food coma, serve this stew over rice or with a piece of pita. Although that kind of defeats the purpose of the whole saving-time-by-making-copious-amounts-of-leftovers idea. But hey, what is time-saving for anyways?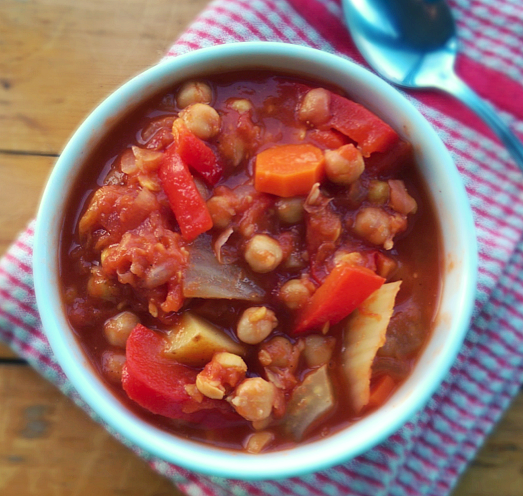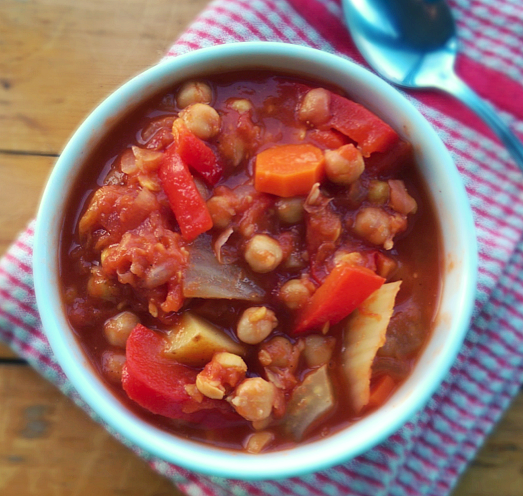 Moroccan Chickpea Stew
Ingredients
1 medium onion, diced
2 celery stalks, diced
1 red pepper, thinly sliced
2 teaspoons ground cumin
½ teaspoon ground cinnamon
½ teaspoon ground ginger
1 teaspoon paprika
⅛ teaspoon cayenne pepper
¼ teaspoon ground pepper
1 teaspoon salt
3 carrots, cut in ¼ inch rounds
1 fennel bulb, stalks removed and cut in bite sized pieces
½ head cauliflower, cut into florets
3 cups cooked chickpeas
1 (28 ounce) can crushed tomatoes
2 cups vegetable broth
2 cloves garlic, minced
Instructions
Heat a large greased pot over medium heat. Add onion, celery, and red pepper, and sauté until onions are translucent. Add cumin, cinnamon, ginger, paprika, cayenne pepper, salt, and pepper, and cook for another minute until fragrant.
Add carrots and fennel. Cover and cook for 5 minutes. Add the cauliflower, chickpeas, tomatoes, vegetable broth, and garlic, making sure that everything is covered in liquid.
Bring to a boil, lower the heat, close the lid, and simmer for about 30 minutes until the vegetables are tender and your house smells like a Moroccan vacation! Devour.
Nutrition Information
Serving size:
⅙ recipe
Calories:
145
Fat:
2g
What's your favorite winter comfort food?
Here at Foodie Fiasco HQ, we are loving this stew. It's 145 calories and it's good for the soul and you have to try it because it's fabulous.
Enjoy!
-Brittany