Spring break is over. Darn.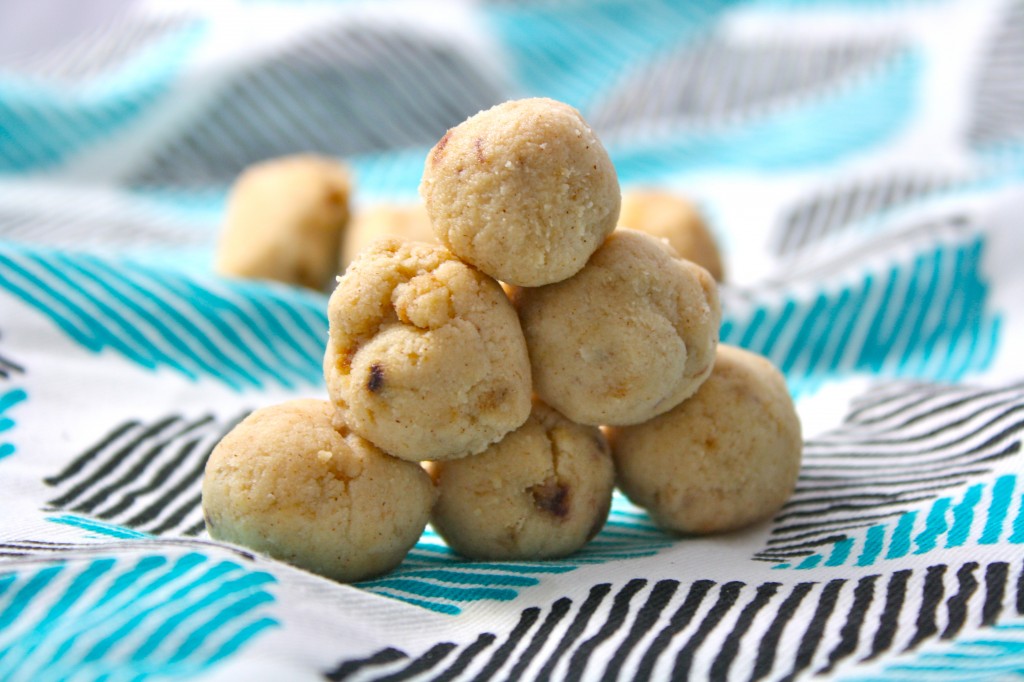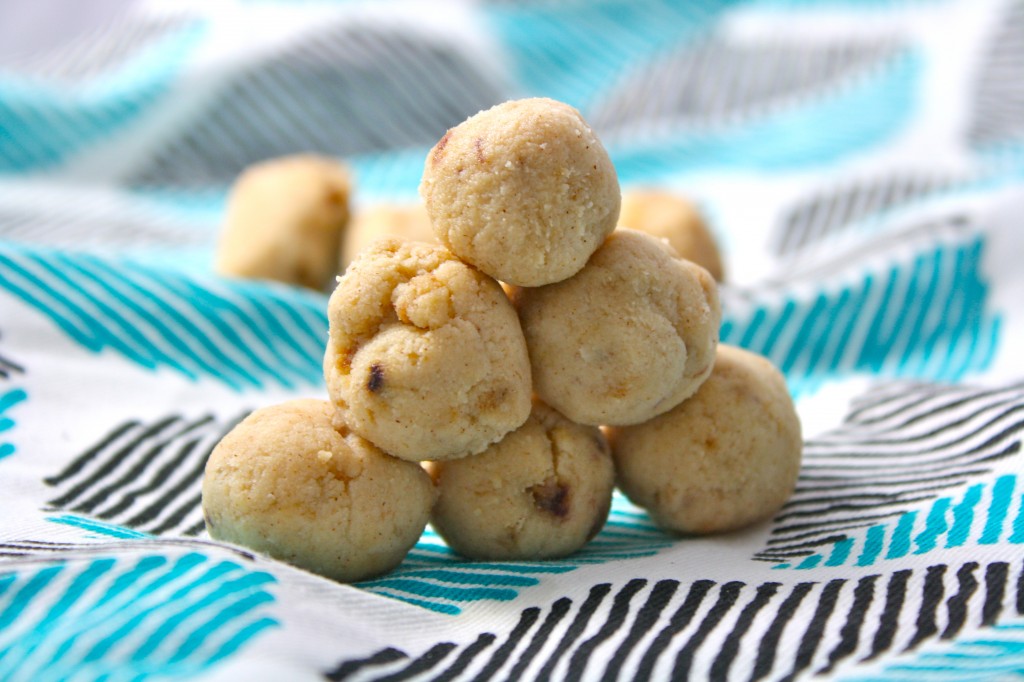 Is it weird that I've been eating obsessive amounts of cookie dough? I hope not, because that would make me very weird. Oh well. everyone knows eating deliciousness is more important than what people think of you.
Right? Right.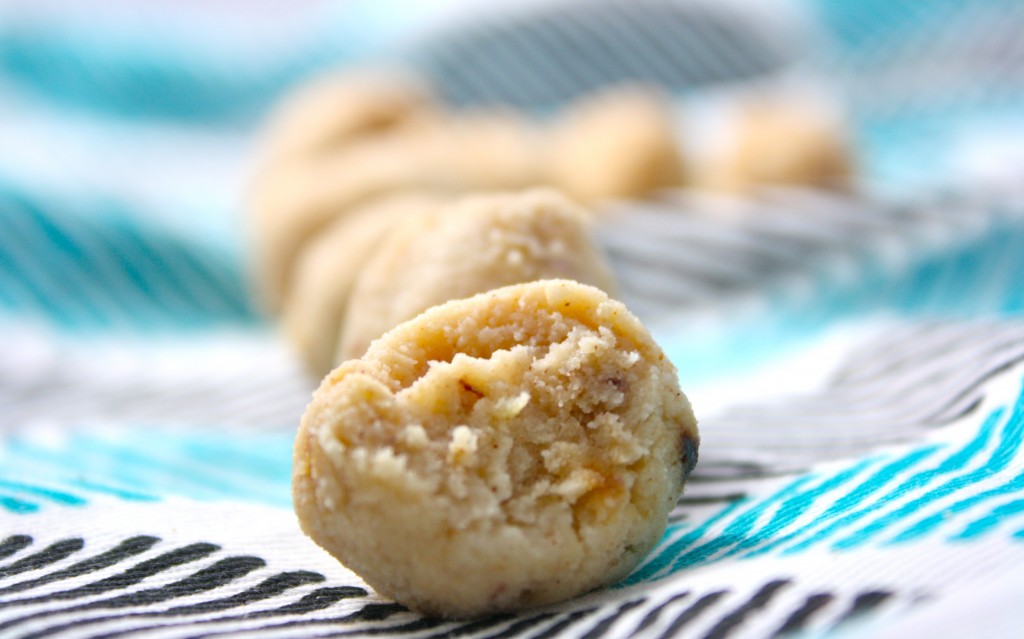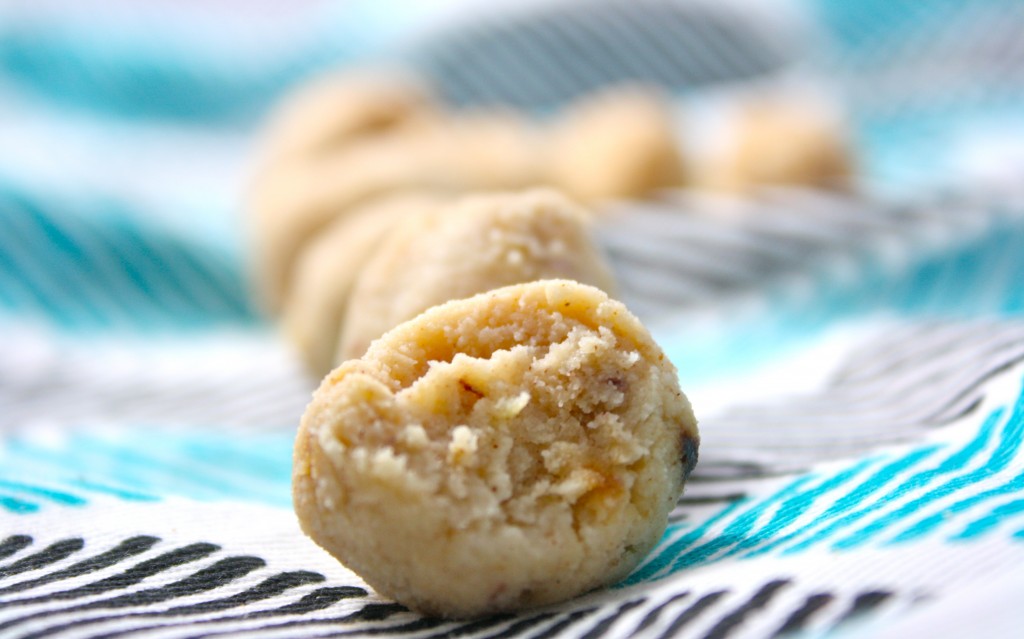 Anyway… I went to see my grandma over the break (Hi, Nana!), but quickly ran into a problem. There is an inherent lack of Whole Foods in the suburbs of Pennsylvania.
So resourceful little me put a bag of my trusty coconut flour  into a Zip-Lock and lugged it across the country. And no, resourceful does not mean insane.
But once I get there, I am hungry. Starving, actually. My grandmother is a butter-loving, meat and potatoes kind of gal, so I'm stuck with my own ingredients. Good thing I love that.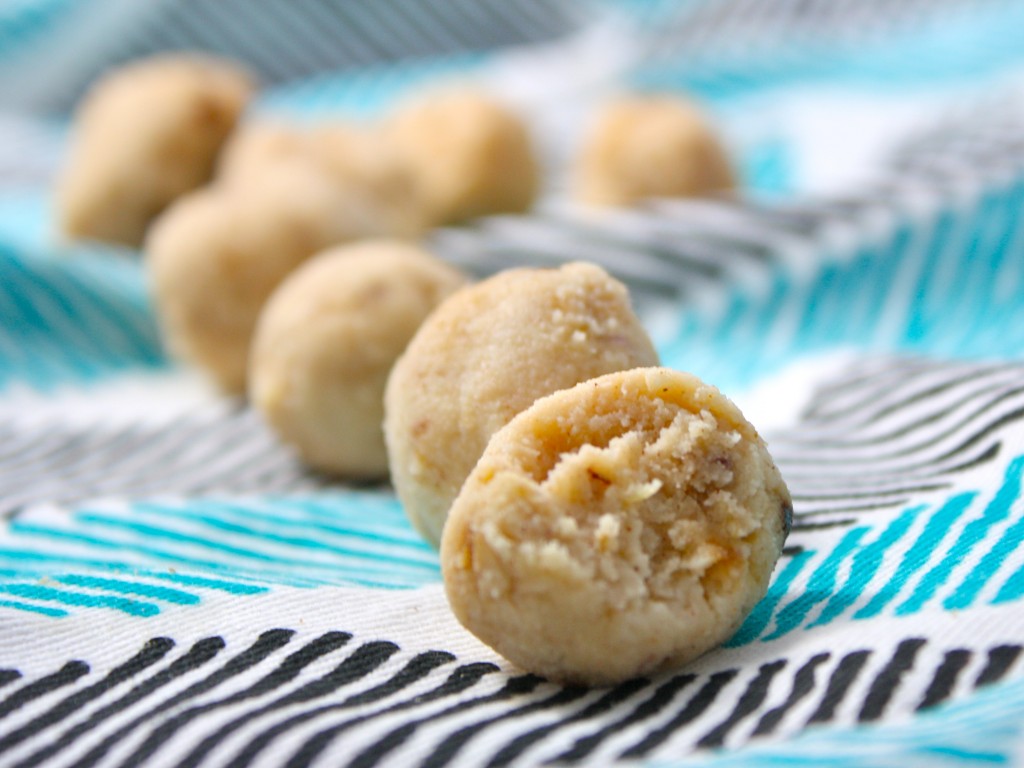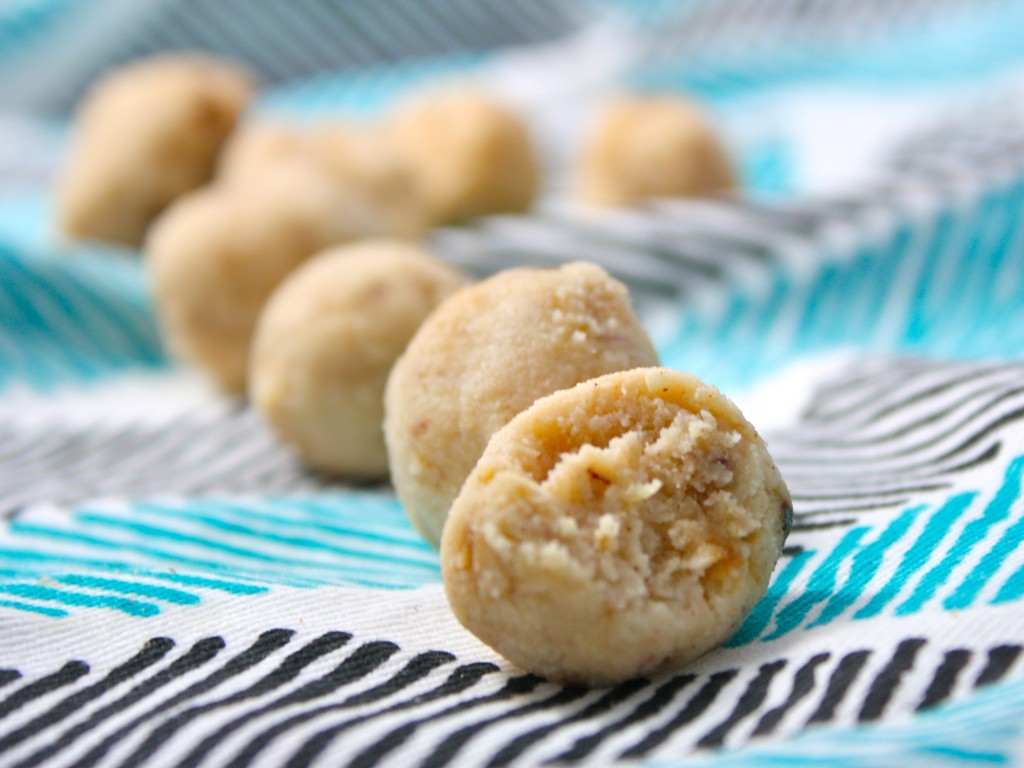 Speaking of loving things, after I dreamed these up, cooked them, and scarfed one down, it was love at first bite. I couldn't get enough.
For the entire trip, I was constantly noshing on these little cookie dough bites. Whenever Nana called me over, I could come with ball in hand. (Don't make any jokes.) Finally, curiosity got the best of her, and Nana just had to try one.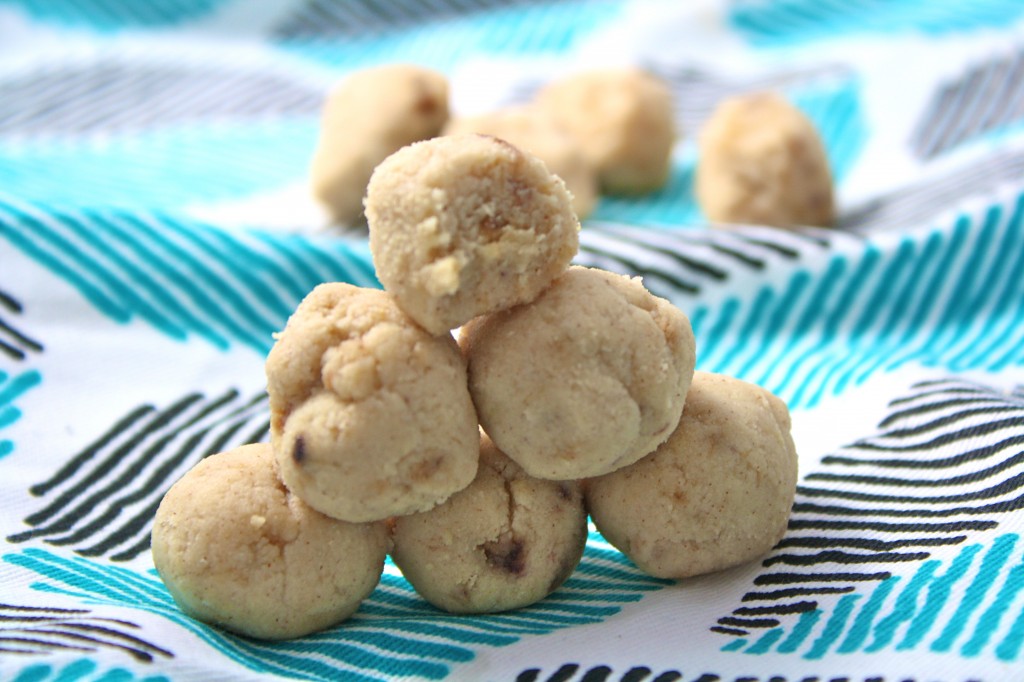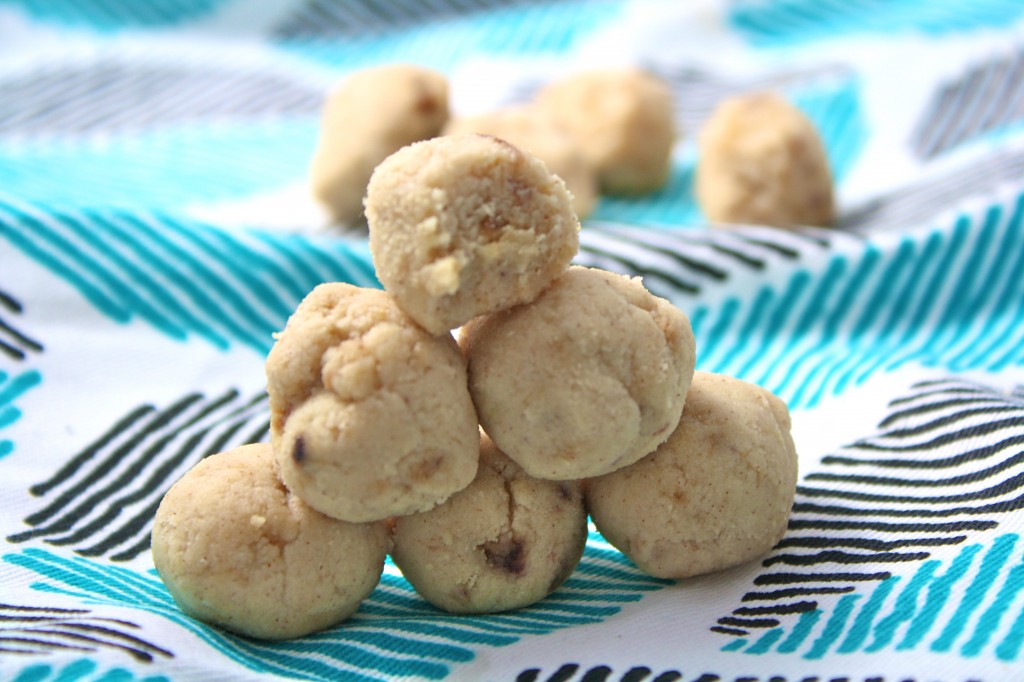 I warned her that she wouldn't like it. She didn't even like cookie dough to begin with (horror-I know), but I thought the fact that these are so healthy and low in calories would do her in. She was still insistent.
So, reluctantly, I handed her one. As I anxiously anticipated her response, she proclaimed that she loved them! The caramelized banana, the cinnamon, she thought they were fantastic, and I was on Cloud 9. This woman could live on butter, and here she is, loving on one of my seven calorie cookie dough bites.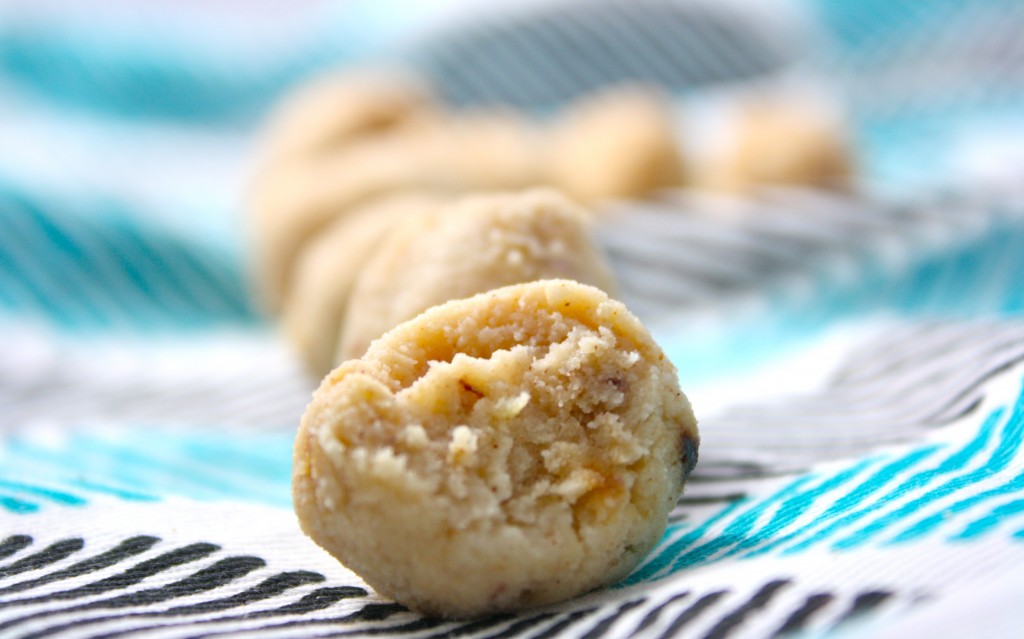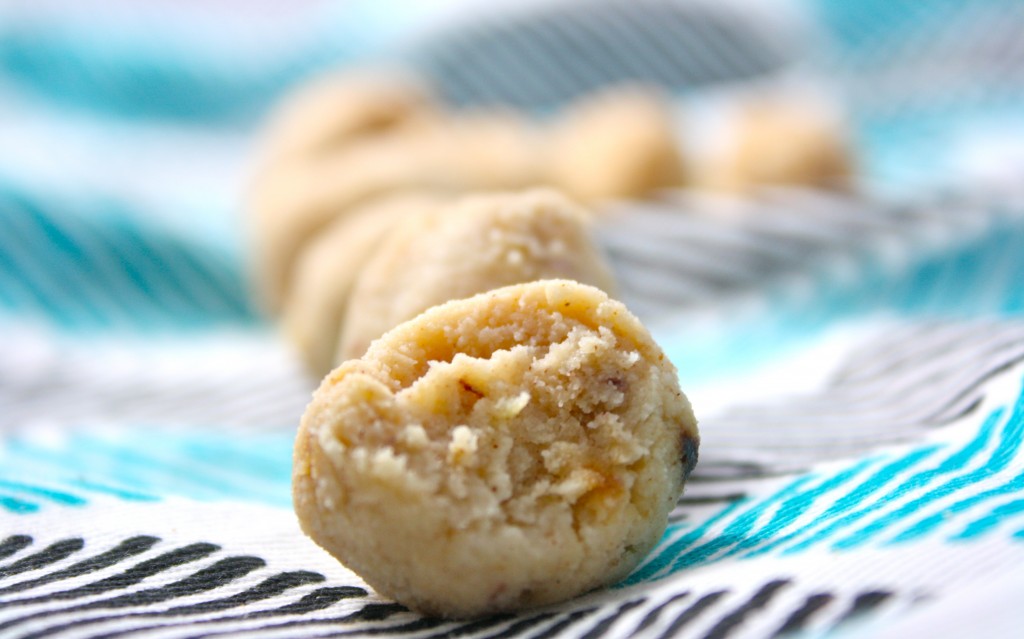 Sick of the bananas foster recipes? You shouldn't be. This should only be a reminder of how good the recipe is! If you haven't made it yet, what are you waiting for?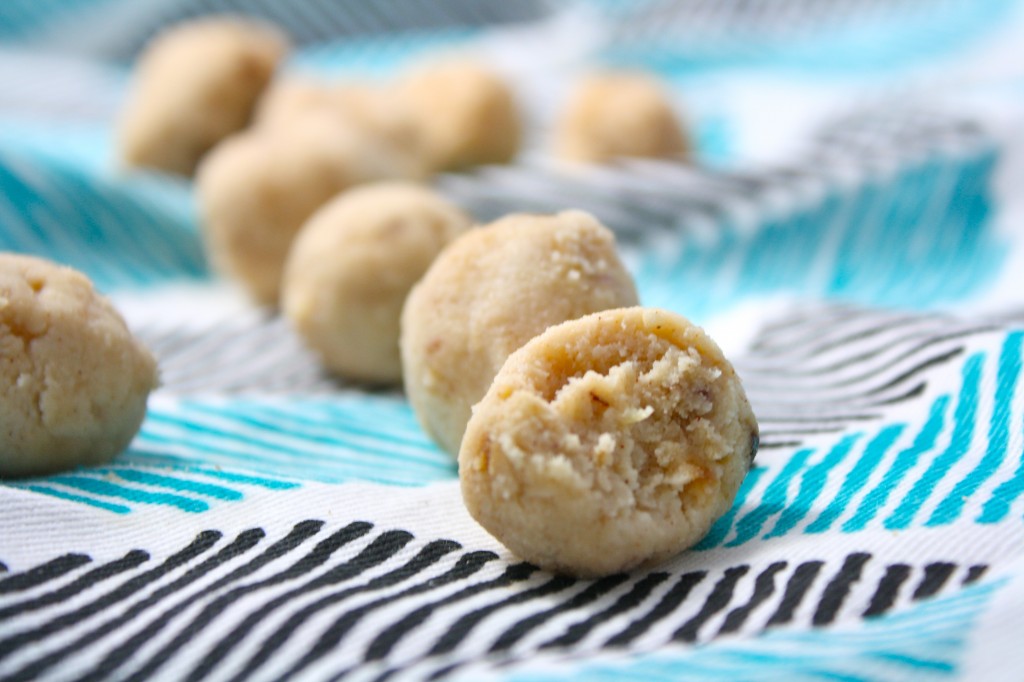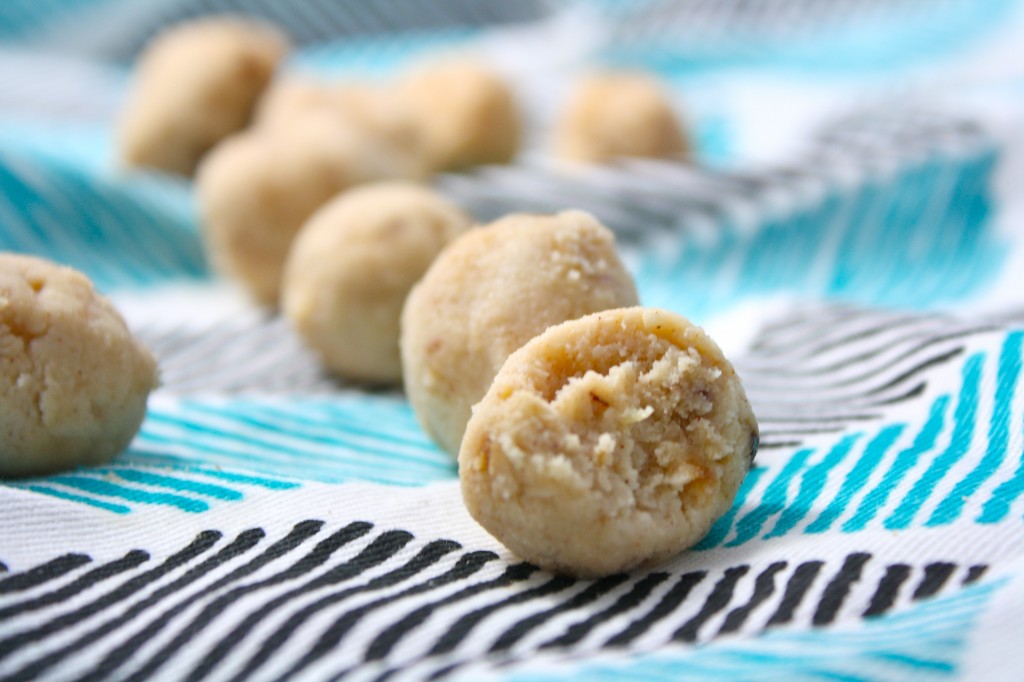 Go make these!
Nutritional Info: 
Serving Size: Entire Recipe (about 10 balls)
Calories: 79
Fat: ~2.5 grams (healthy fats!)
Bananas Foster Cookie Dough Bites (Vegan, Grain Free, Low Carb)
These are SUPER easy, taking less than five minutes to make! The love child of cookie dough and bananas foster. What more could you want?
Adapted from my Bananas Foster and Cookie Dough Bites
Makes about 10 balls
Ingredients
2 Tablspoons coconut flour (see this post for tips on working with coconut flour)
1/8-1/4 teaspoon cinnamon, depending on how much you like cinnamon
2-4 Tablespoons of almond milk, or milk of choice
1/4 banana, sliced
1 teaspoon xylitol
sweetener to taste (I used one packet of stevia)
Directions
In a small greased or nonstick sprayed skillet over medium high heat, melt the xylitol. Once it's completely dissolved, add in banana slices and cook until browned, flipping once. Off heat, mash the bananas well.
In a small bowl, combine coconut flour and cinnamon. Add in the mashed banana/xylitol mixture and stir until you have a crumbly consistency. Stir in almond milk, one Tablespoon at a time, and STOP adding liquid once you have a cookie dough texture. (See this post for tips on working with coconut flour.) Sweeten to taste. Form the mixture into balls, freeze unti firm (or not), and eat!
Bananas foster+cookie dough= love. Obviously.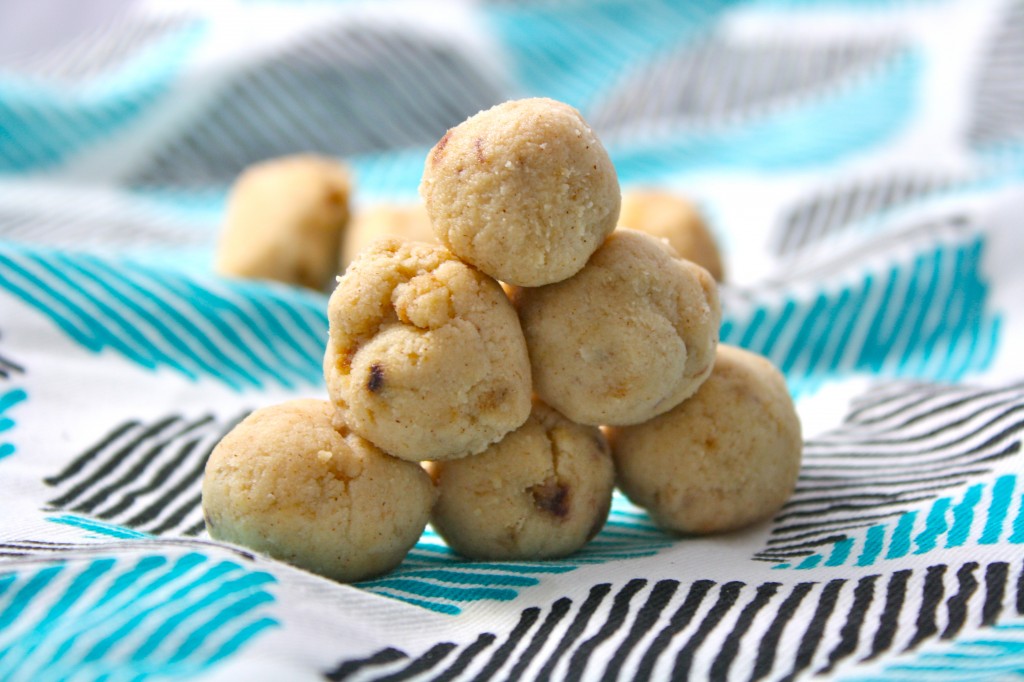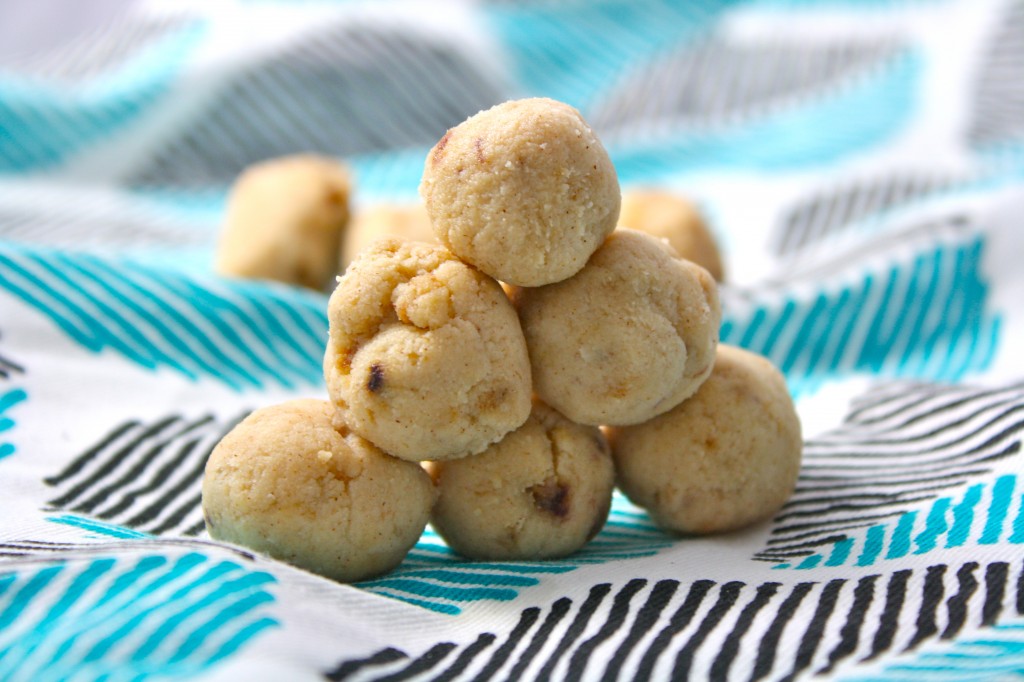 Enjoy!
-Kelly M.