Can't talk.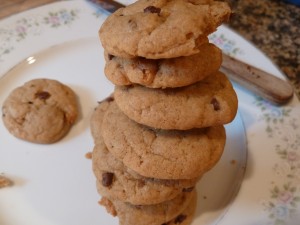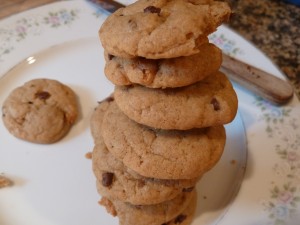 Too busy shoving cookies in my mouth.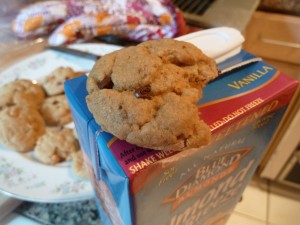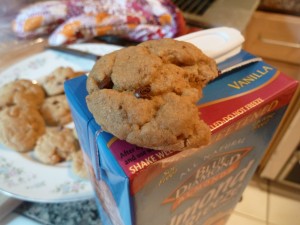 But not just any cookies, the GREATEST BEYOND BEST cookies in the entire world. I kid you not.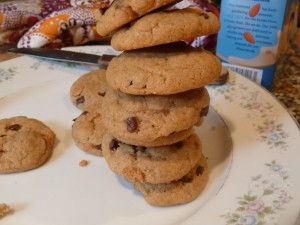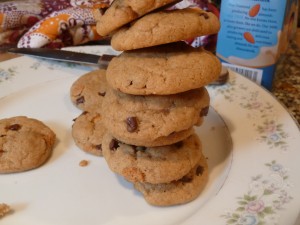 As if it could not get any better, they are vegan. But no one could tell.
THE BEST CHOCOLATE CHIP COOKIES EVER  
Prepare to be blown away.
Adapted from Angela
I got about 2 dozen cookies out of this (not counting the dough I inhaled sampled)
Ingredients
1T EVOO (can sub Earth Balance)
1/2c.+2T brown sugar
1 flax egg (1T ground flax+ 3T water)
1t vanilla extract
1/2t baking soda
1/2t salt
1/2c. whole wheat pastry flour
3/4c. all-purpose flour
1/4t cinnamon
1/4t molasses (optional but incredible)
1/2c. vegan chocolate chips
Preheat oven the 350F, mix flax egg, and set aside.
Beat earth balance and EVOO until fluffy. Add brown sugar and beat until creamy.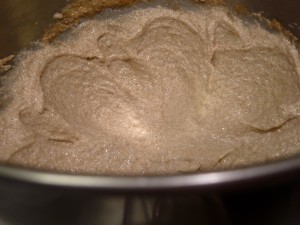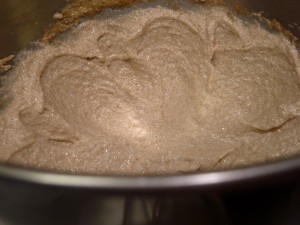 Beat in flax egg.
Now stick everything else in but the chips, and beat until combined. I mean, who wants to dirty two bowls anyway? Now stir in the chips.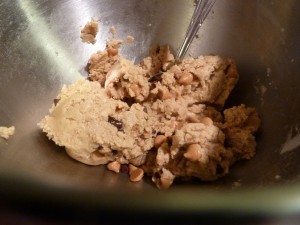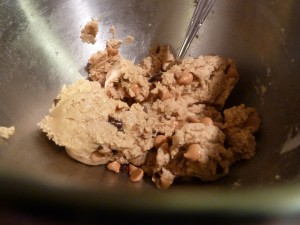 EAT!  Form into balls (I used a heaping 1/2T) and place on baking sheets 3 in. apart.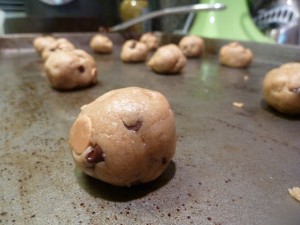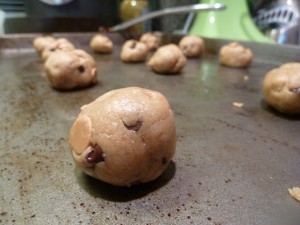 Now about the baking time. I had to bake mine for a full twenty minutes, but my oven is at least twice as old as I am, so I'm guessing for every other normal oven in the world, you should bake for about 12-14 min. like the original recipe. When coming out of the oven, the cookie will be soft but will crisp as it cools.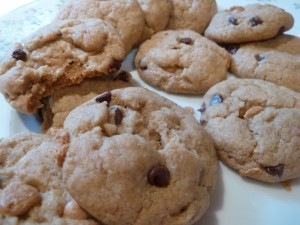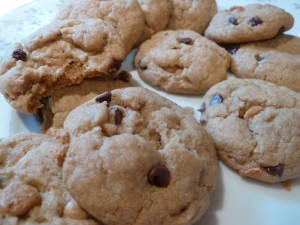 Cool for five minutes on baking sheet and then transfer to cool completely on wire racks (if you can).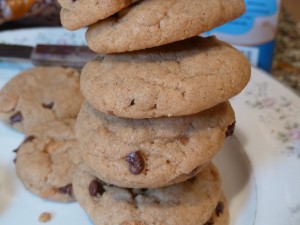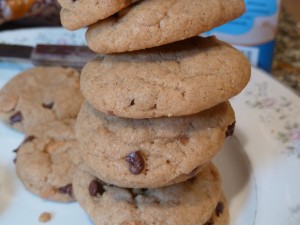 Eat. The. Entire. Batch.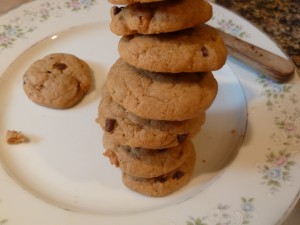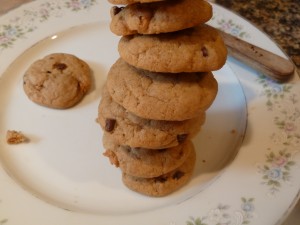 Don't say I didn't warn you.
Enjoy!
-Kelly M.