Okay, let's be honest here.
How many of you have ever used Bisquick?
I know I have, and I bet you have too.
But why?
Convenience, simplicity, and I used to use if for some diet recipes way back when. (Ew.)
Sadly, Bisquick is loaded with all kinds of mystery ingredients, and it's a cop out. Bisquick is looked down upon by most, but it does have its appeal.
I like convenience. Don't you?
So now we have the best of both worlds. The satisfaction of doing it yourself from scratch and the convenience of Bisquick.
Rejoice!
Homemade Vegan Bisquick
Substitute this for regular Bisquick in any recipe you may have. Let me know if you do!
Ingredients
6c. all purpose flour
3T baking powder
2.5t salt (I know that's a lot, but remember, SIX CUPS OF FLOUR!)
1/2c. canola oil (I bet coconut oil would be awesome.)
Mix.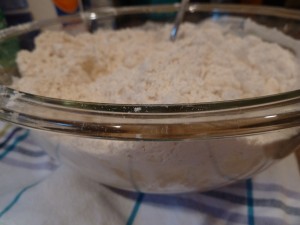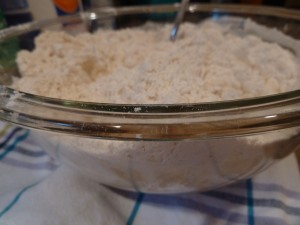 See, I told you it was simple.
Now for those of you who know me at all, you know that it didn't take very long for this…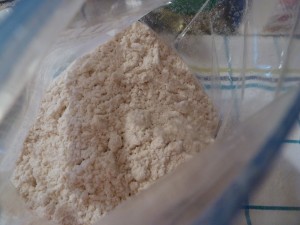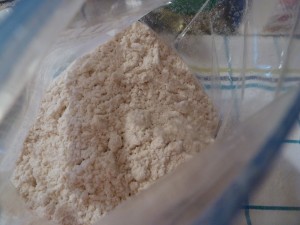 …to turn into this.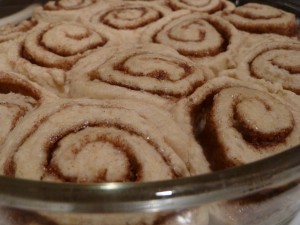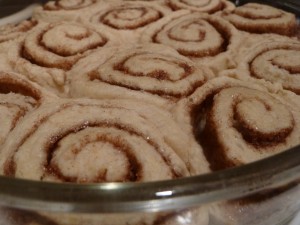 Tune in tomorrow for cinnamon buns!
Enjoy!
Kelly M.