Have you ever taken a bath in soup?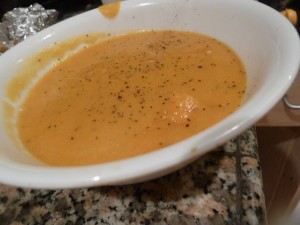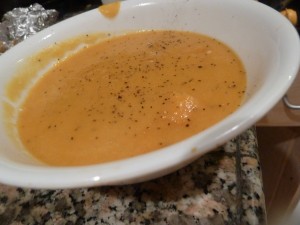 I have.
And you will want to, too.
This may be the greatest soup I've ever had.
This is especially nice for those of us in LA, so we can be reminded that fall is supposed to be going on now.
Oh soup, I love you.
Creamy Vegan Roasted Butternut Squash Soup
This soup never seems to make enough because its always gone too soon. It actually makes a decent amount, but you'll probably eat the entire pot yourself in one sitting. But I definitely didn't do that.
Of course not. 
Serves 2 (right…)
Adapted from Cooking Light
Ingredients
1 medium-large squash, peeled, cubed, and roasted
1 (1 in.) piece of garlic, minced
1 shallot, minced (I have tried this with 1 regular onion, and it works quite well if that's what you happen to have on hand.)
1c. unsweetened almond milk
1.5c. water
salt and pepper, to taste
After cubing the butternut squash, add in the shallot (or onion) and ginger and roast them along with the squash.
After that's done, add the squash mixture into a medium-large pot and put in all other ingredients except salt and pepper.
Whip out your immersion blender and blend until smooth, adding more or less liquid depending on how thick you want it.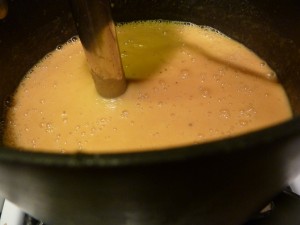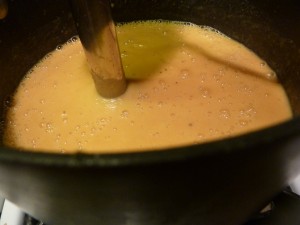 Now put it onto medium high heat until hot.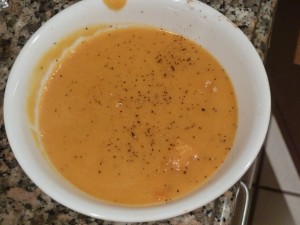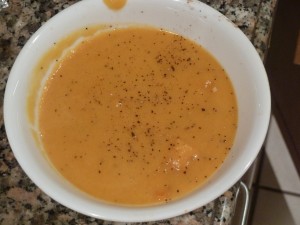 Crack some fresh pepper onto the top, if you want.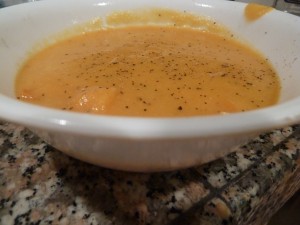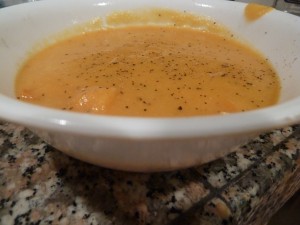 EAT. (But it's not like I need to tell you that.)
Enjoy!
-Kelly M.