Hey, you.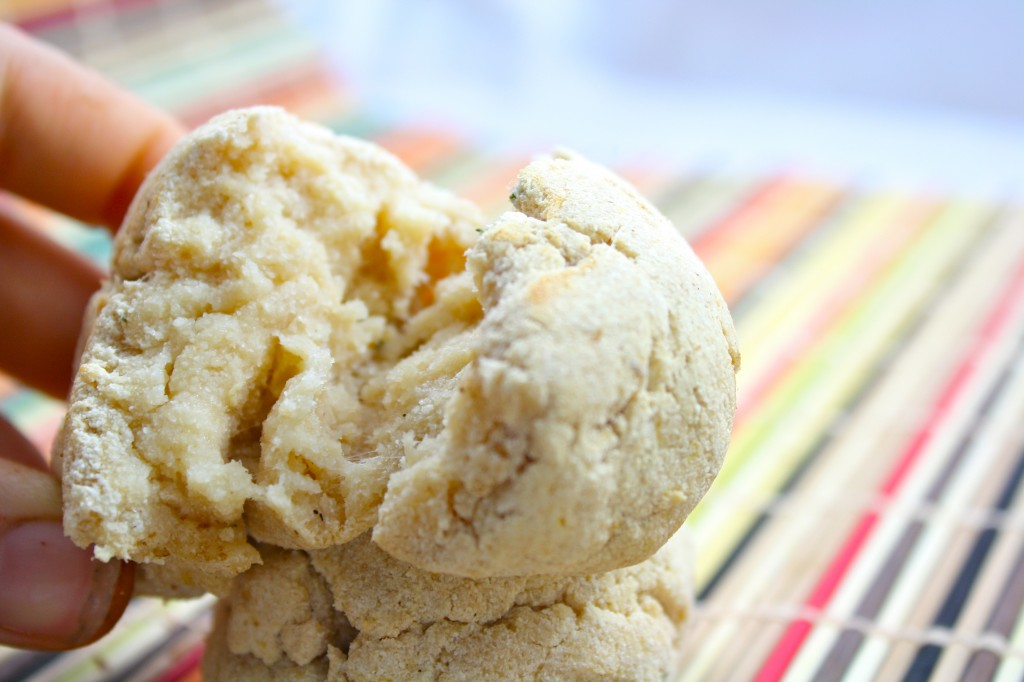 Yeah, I'm talking to you.
You in the green with half a baguette sticking out of your mouth. I need to talk to you.
What? You didn't do it you say?
There's an empty bread basket in front of you and you're still chewing the evidence.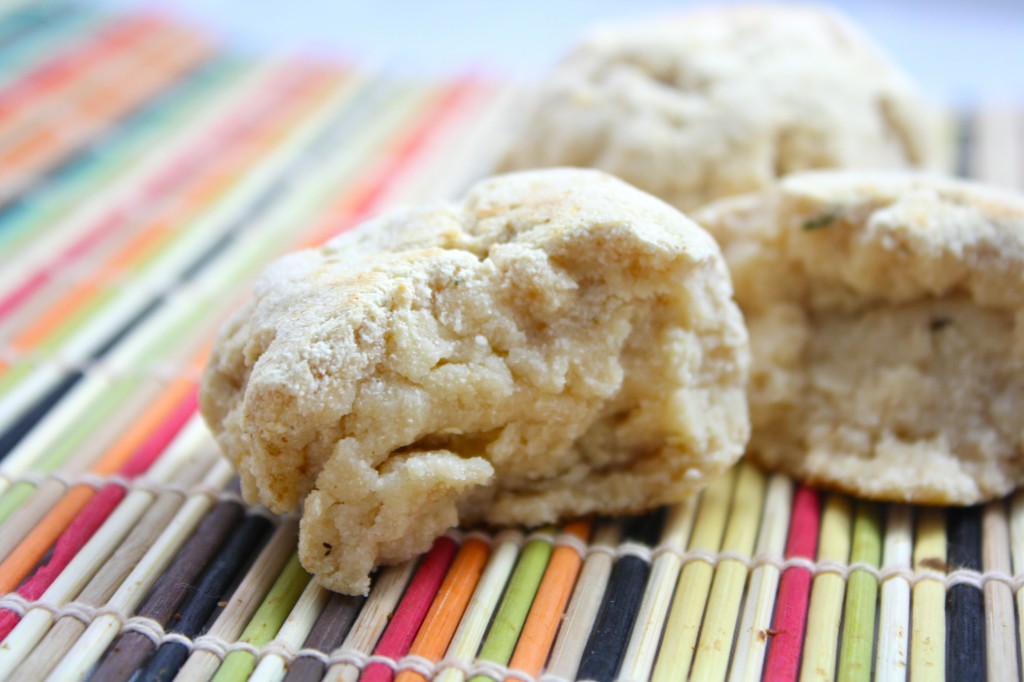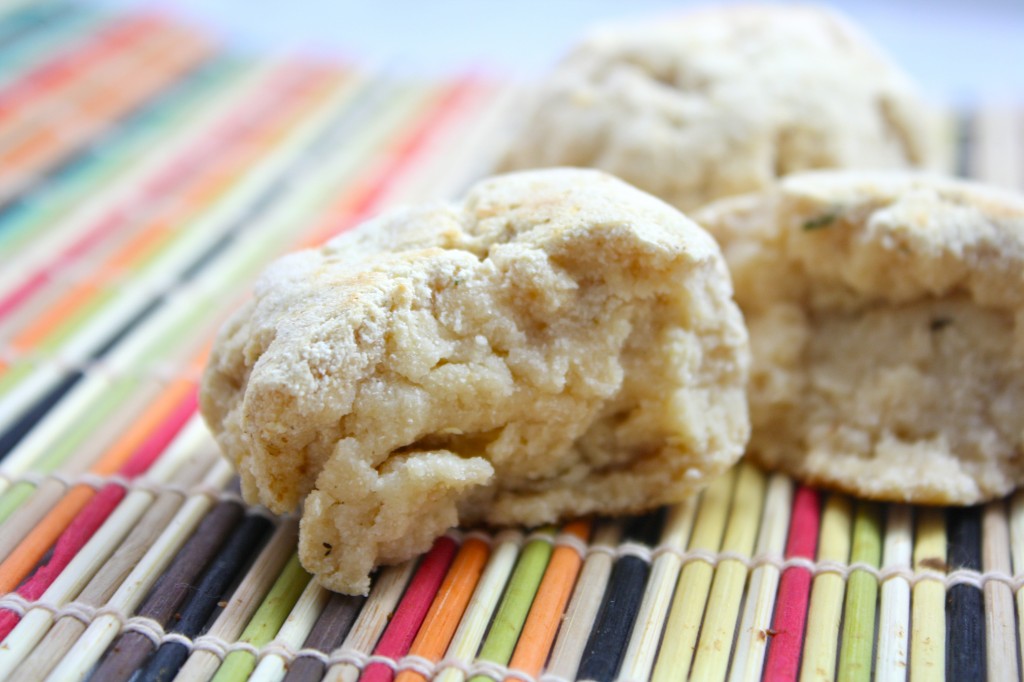 Right. You're the victim here. Clearly.
But I get it, because I've been the "victim" before, too.
One minute, I was sitting at that restaraunt table, minding my own business. The next thing I know, I am assaulted by the aroma of carb-y goodness. And then the basket was empty.
So 40 pounds later, bread baskets don't really have much of a part in my life… other than being avoided.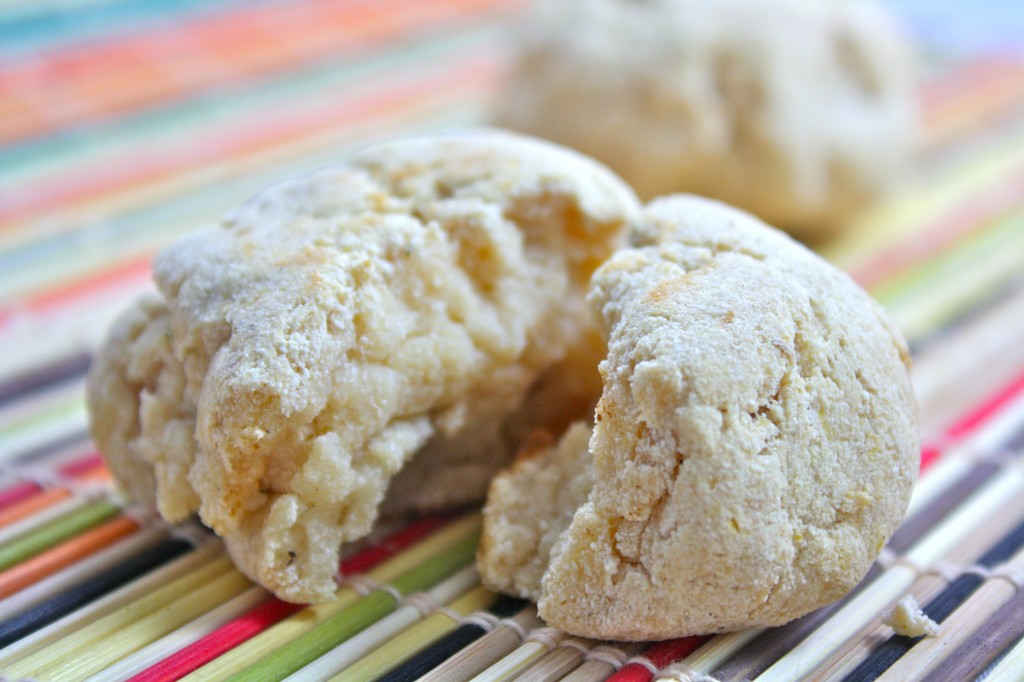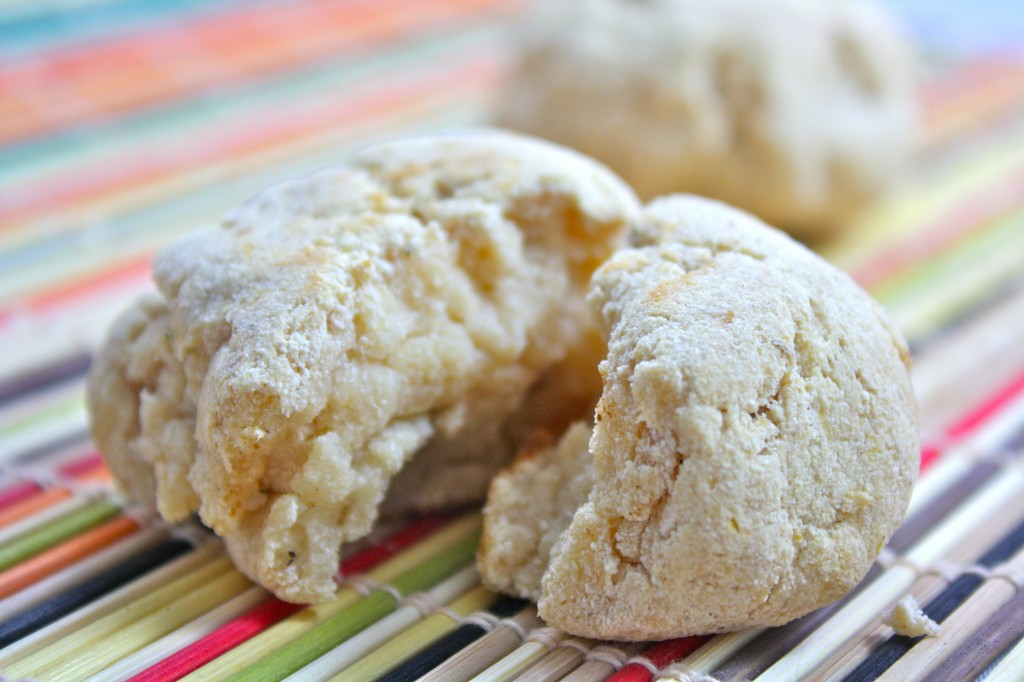 Until now.
Once those infamous cheddar bay biscuits flooded my mind, I couldn't take it anymore. I needed bread. And I needed it now.
So I turned to my much-beloved bagel recipe, headed to the kitchen, and came out with a tray of warm, delicious dinner rolls.
The result? I absolutely loved them. There's a hint of garlic, and a fabulous, almost doughy texture. They're fluffy yet dense, and ready to eat in under half an hour. (Who likes kneading, anyway?)
If you're not into coconut flour and the texture it lends, you may not love them as much as I do.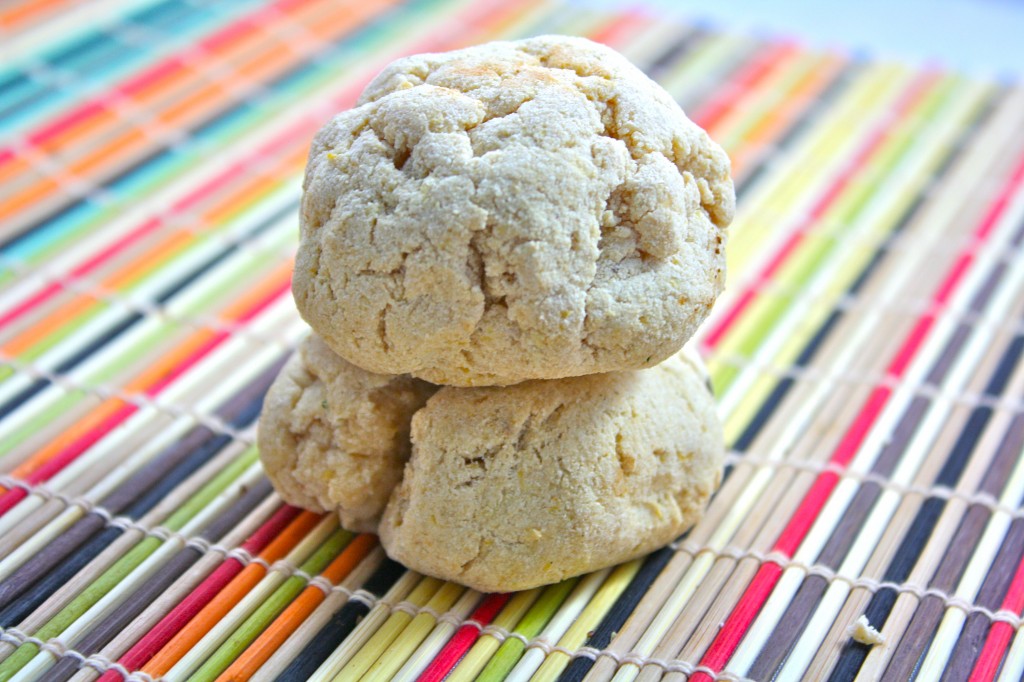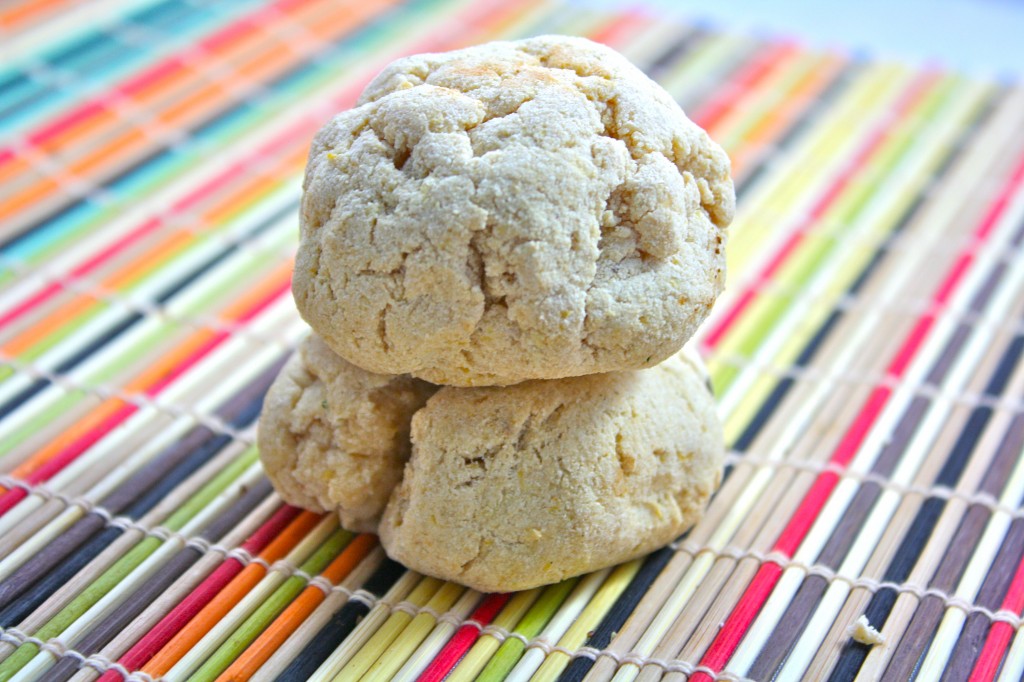 But that's okay. More for me.
Easy Low Carb Dinner Rolls
Forget all that kneading and rising, let alone all the carbs! 
Adapted from my 20 Minute Grain Free Garlic Bagels
Nutritional Info
Calories: 56
Fat: 1.5 grams
Carbs: 6 grams
Ingredients
3T egg replacer mixed with 12T water, or 6 eggs (I'm going to have to try this with egg whites and report back)
1/3c. applesauce (feel free to sub some or all with oil)
1/2c. coconut flour (Check out this post with tips for cooking with coconut flour!)
1/2t baking powder
1/2t salt
1T minced garlic
2t xantham or guar gum (you can leave this out, but the rolls will be grainier)
Directions
Preheat oven to 400F.
Mix together egg replacer or egg, applesauce, minced garlic, and salt. Add in coconut flour, baking powder, and xantham or guar gum. The batter will be slightly dry, but don't worry. (Seriously, I would check out this post!)
Divide dough into 5 portions (feel free to make more or less, depending on how much and what size you want them). Roll one portion into a ball, and transfer to a parchment lined baking sheet. Repeat with the rest of the dough.
Bake your rolls in the oven at 400F for 17-22 minutes. Let cool, cut in half, slather with topping of choice and eat!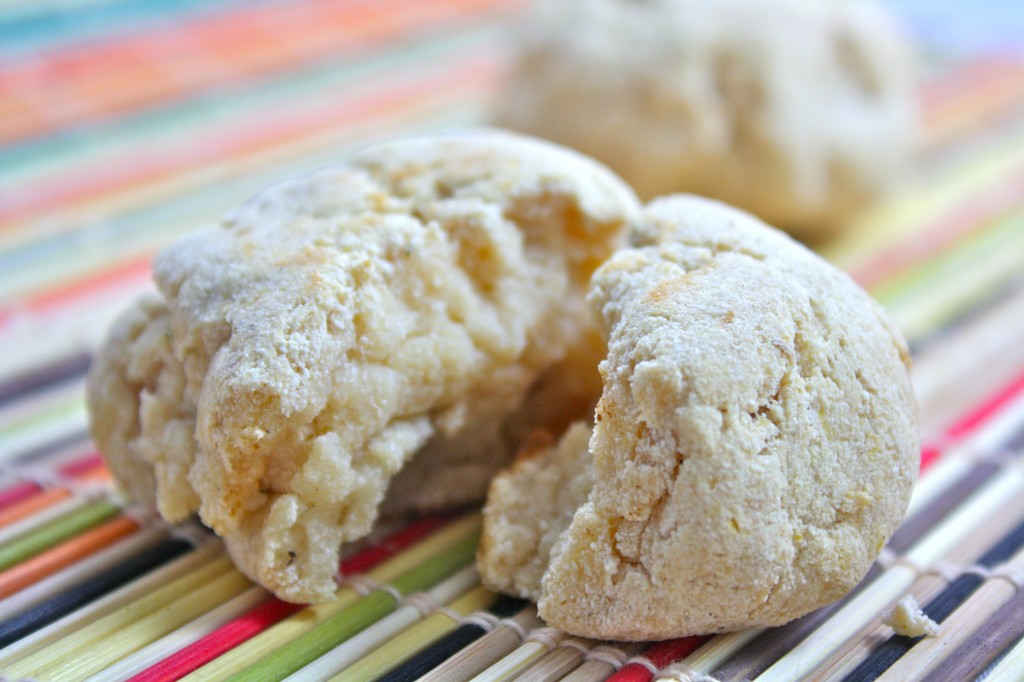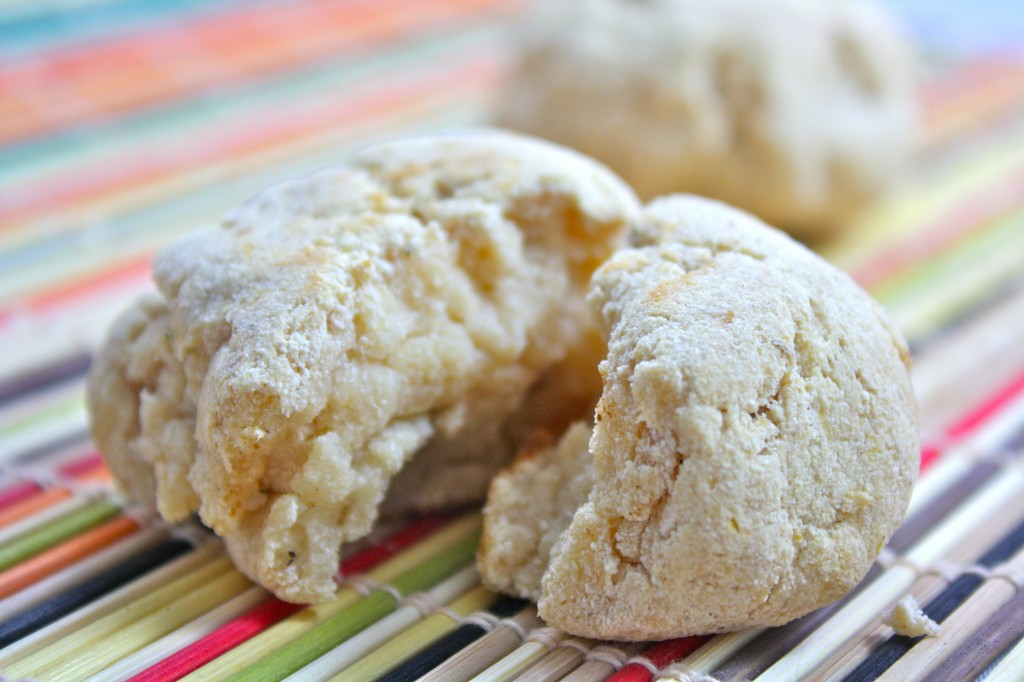 So next time you see that bread basket, push it aside. Or laugh. Laughing works well too.
Enjoy!
-Kelly M.