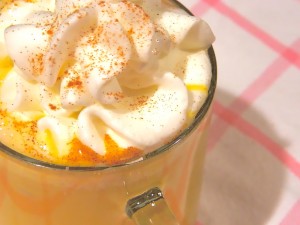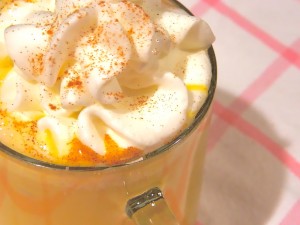 Nothing. Absolutely nothing.
Some people wait all year for Starbucks famed Pumpkin Spice Latte, but for what?
Cheap, artificial pumpkin syrups.
Starbucks, you're doing it all wrong. If you're going to charge people $5 for a cup of coffee, you need to do a good job.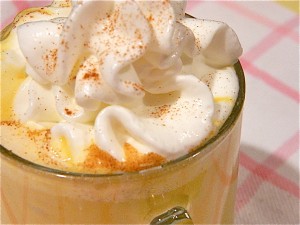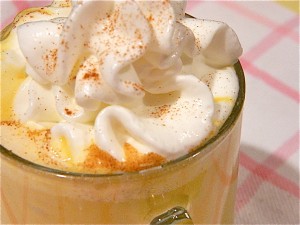 But you missed your window, and I did a good job for you. This version of the much beloved pumpkin-y treat is vegan, low calorie, and full of wholesome ingredients like actual pumpkin.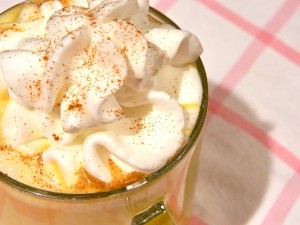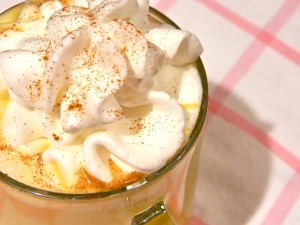 Sorry, Starbucks. You're sitting this one out.
Starbucks Pumpkin Spice Latte
I may be biased, but I think this version is better. You tell me.
Nutrition Face Off:
Starbucks' Version (16 oz. made w/ 2% milk and no whip)
Calories: 310
Fat: 6g.
vs.
My version (16 oz. and no whipped topping)
Calories: 46
Fat: 2.5g. (healthy almond fats!)
Ingredients
1c. unsweetened almond milk
1/4c. pumpkin puree (canned or fresh)
1/4t. cinnamon
1/4t. pumpkin pie spice
pinch of nutmeg
1 packet of stevia (or other sweetener to taste)
1/2c. hot strong brewed coffee (you can add more or less, depending on how coffee-y you want it.)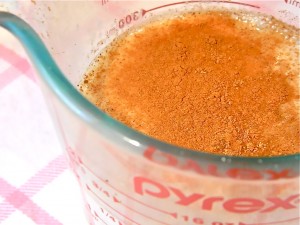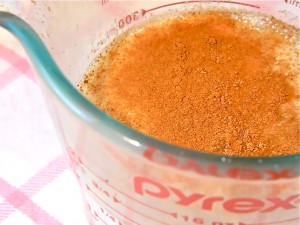 Combine spices, almond milk, and pumpkin. Microwave for 2 minutes and 30 seconds, or until very hot. (Microwave times may vary.)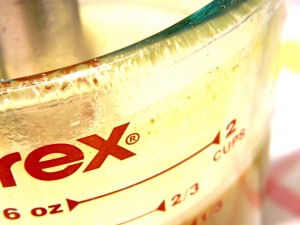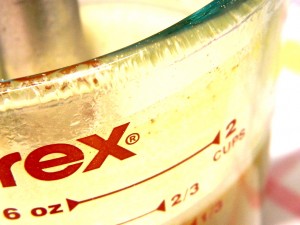 Take it out and blend with my, I mean your, trusty immersion blender. You do have your trusty immersion blender ready, yes?
Good.
But if you don't, I forgive you. And just to prove how much I like you, I'm going to say you can just use a regular old blender here instead. You still have to clean it, though.
Sorry. I can't do everything.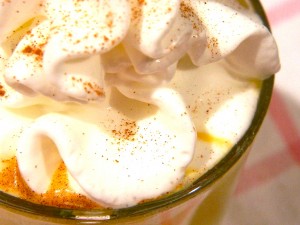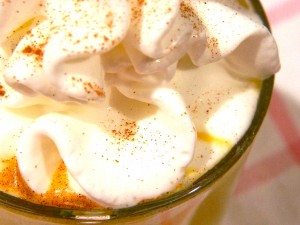 Now top with some of your favorite whipped topping, dairy or not, and bid Starbucks goodbye.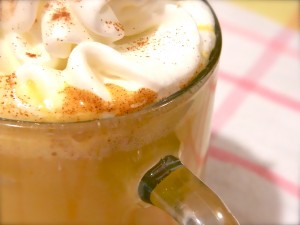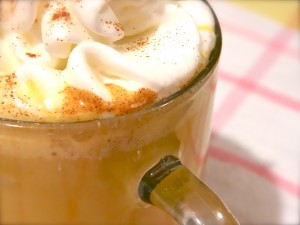 What's Starbucks, again?
Enjoy!
-Kelly M.