Oh yes.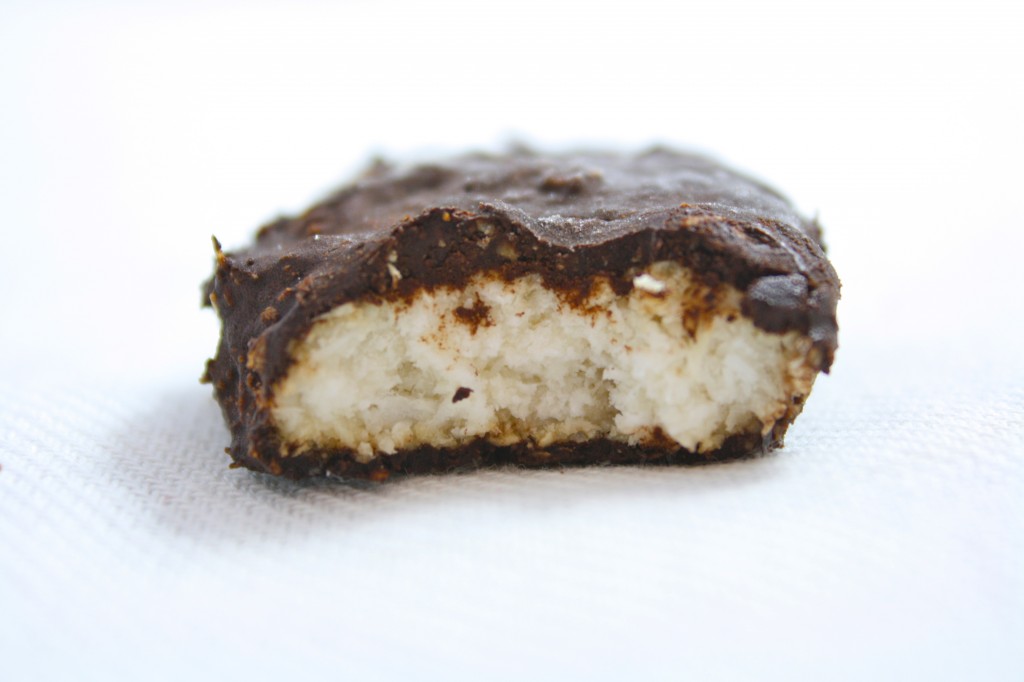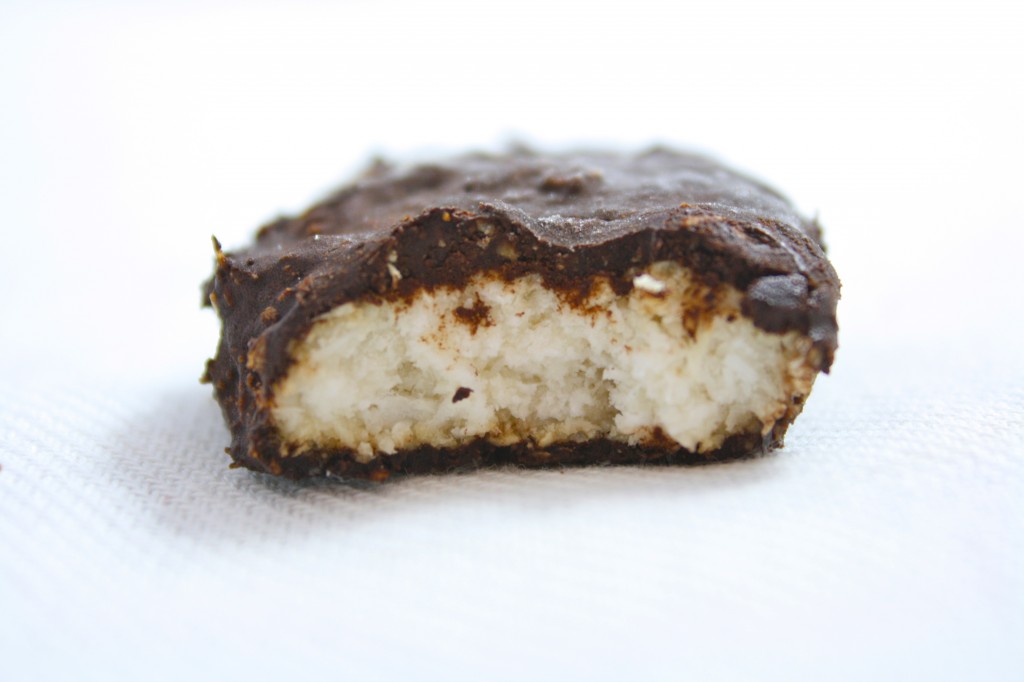 This is not a drill, people. This is the real thing. I actually made homemade Mounds Bars. They are healthy and they don't taste like brown covered cardboard and I am ecstatic. Note to the energy bar company: brown is NOT a flavor.
I'm still trying to wrap my head around the fact that I made my own candy. I am just so darn proud of myself that I can hardly stand it. I'll have to go eat another one of the Mounds Bars to calm myself down.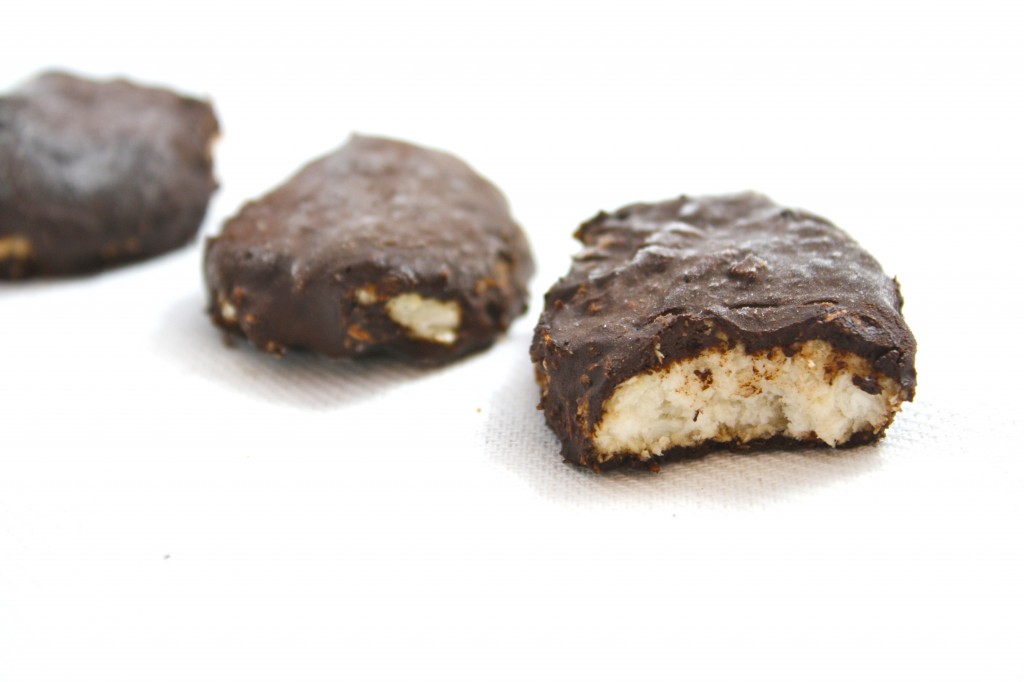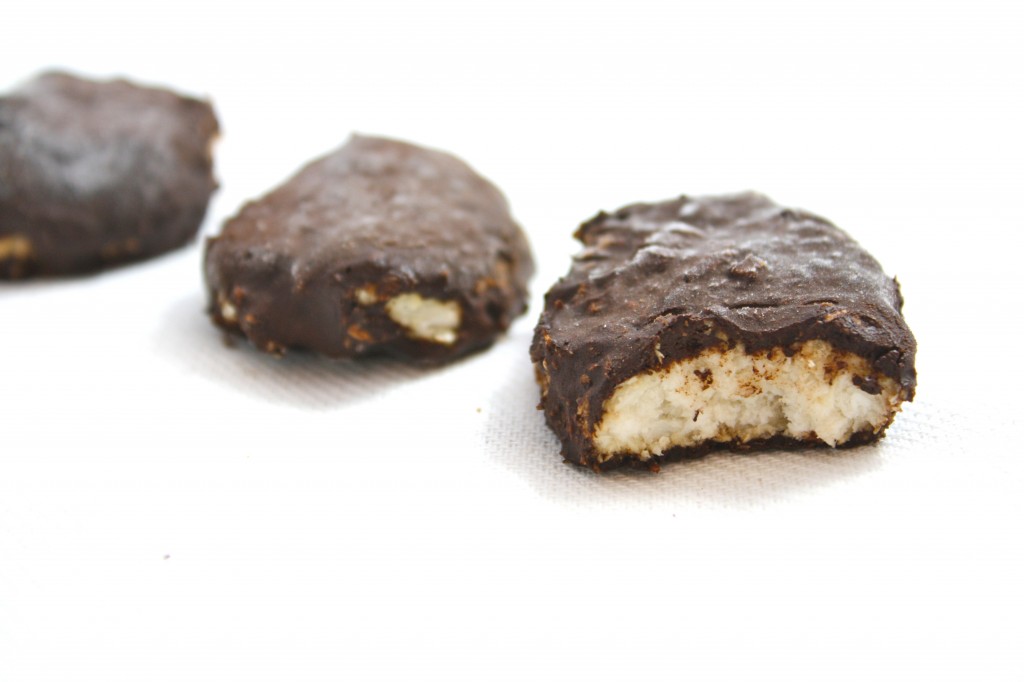 Ah. Much better.
Okay, so you know how every Halloween you traded away all that monotonous unidentified candy for Almond Joys only to pluck the almond off the top before happily sinking your teeth in? Good times.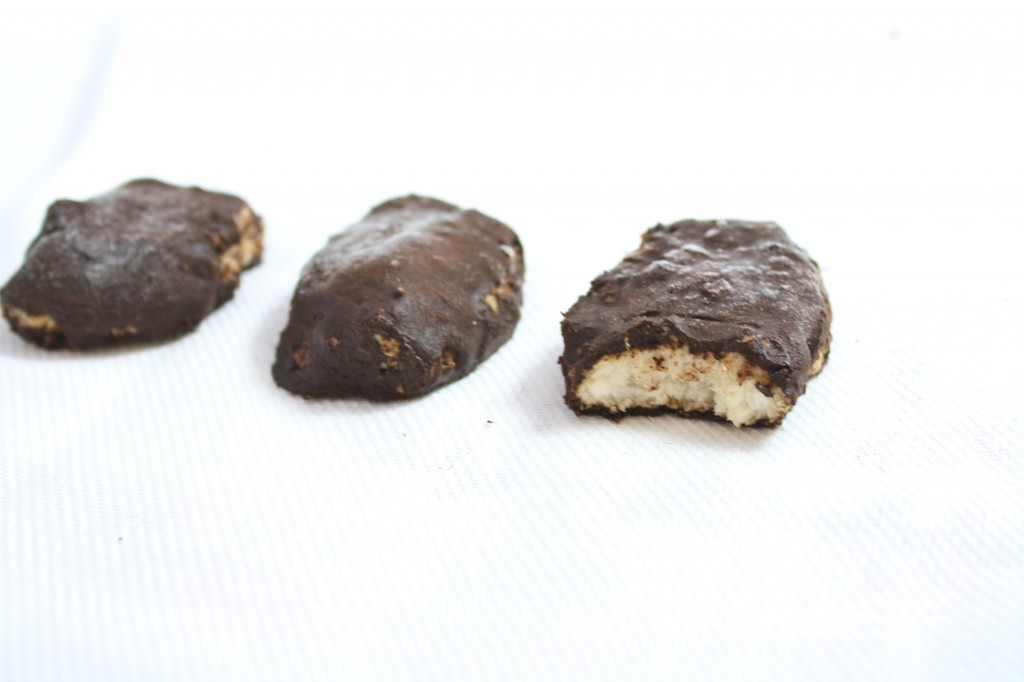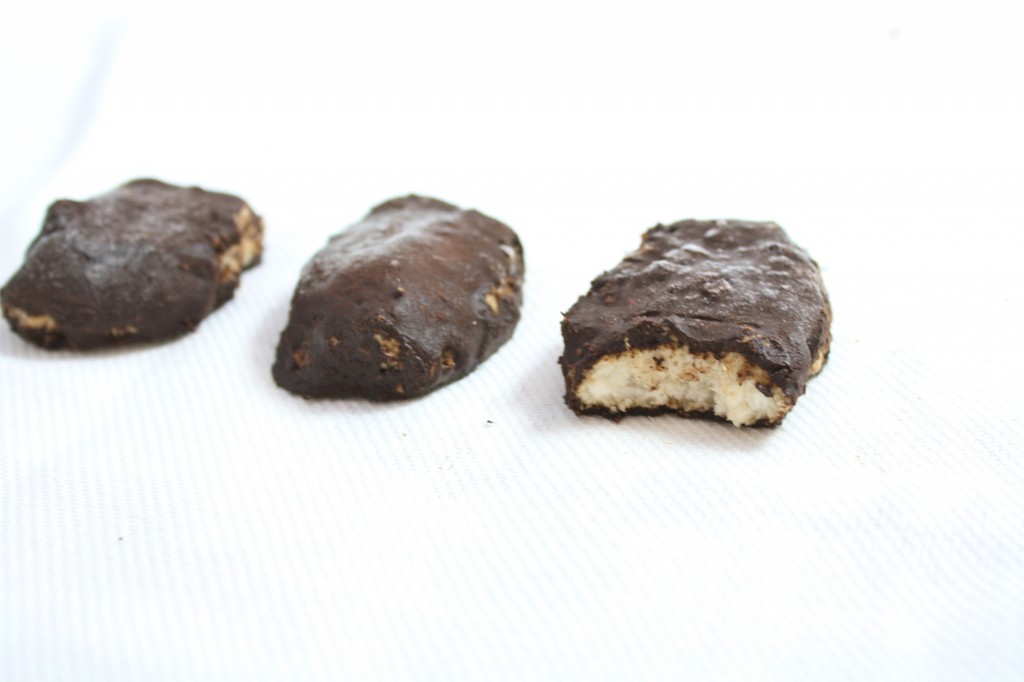 What are you talking about? Of course you remember! That couldn't have just been me. Umm…
Not possible. You were totally there. I remember you.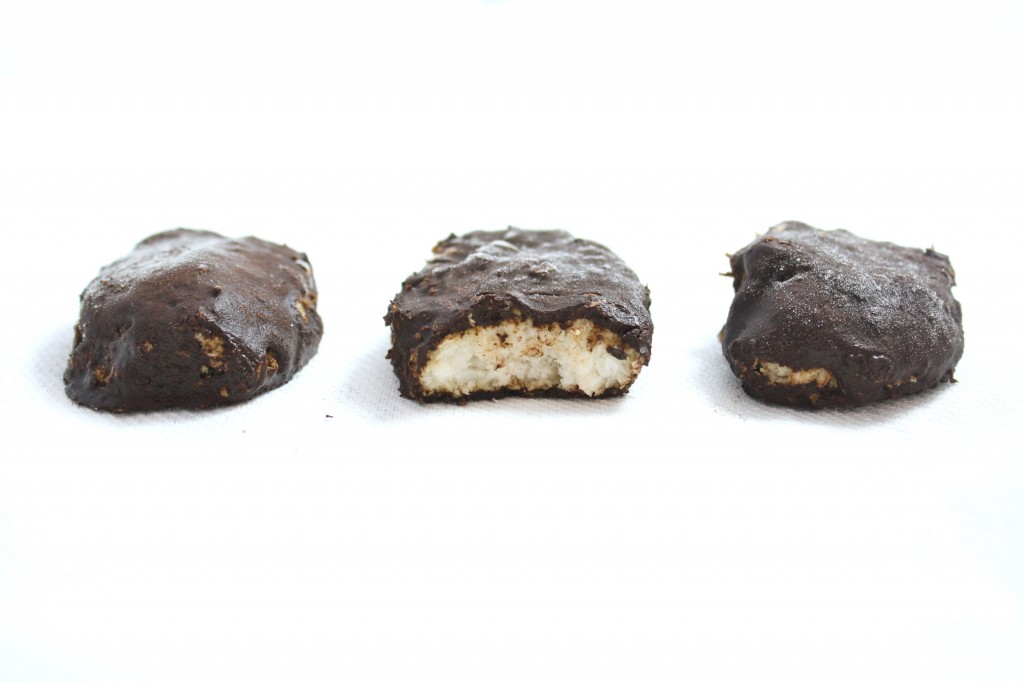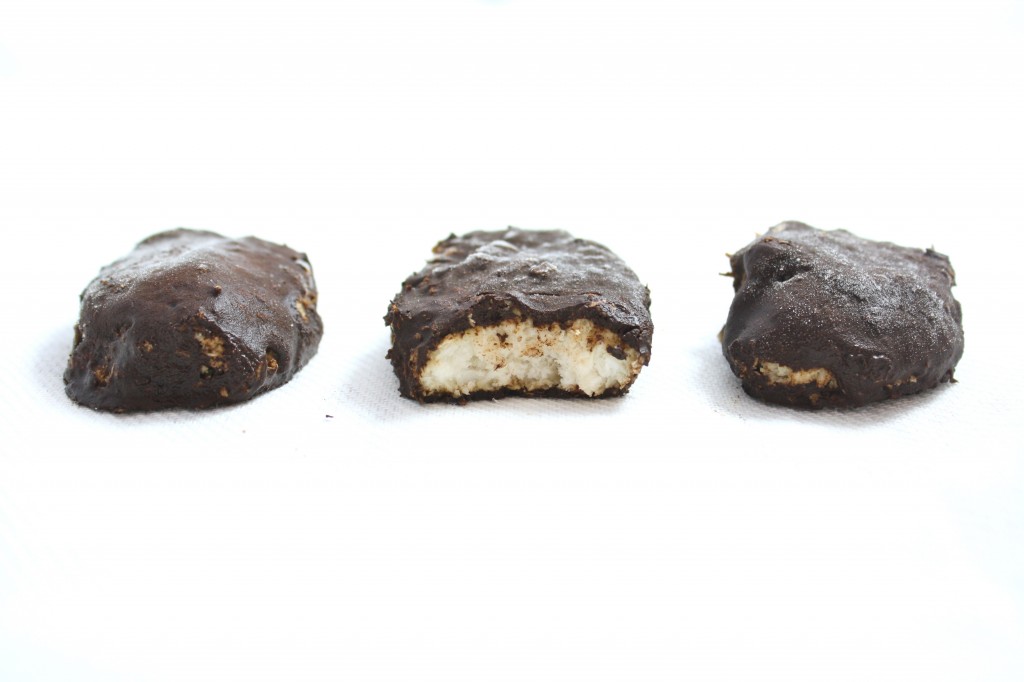 Well I've saved us all some grief (and some wasted almonds and excess waistline inches) because I have crafted the ultimate Mounds Bar to be conceived and enjoyed in the comfort of your own kitchen. You're going to enjoy them in the kitchen because they're not going to last long enough to make it anywhere else.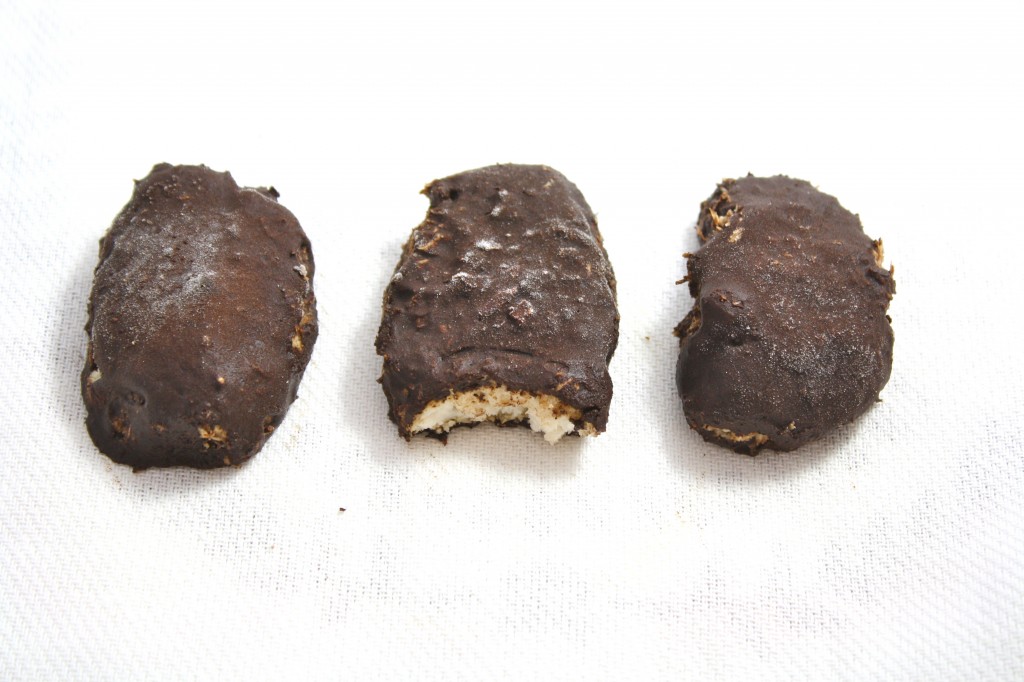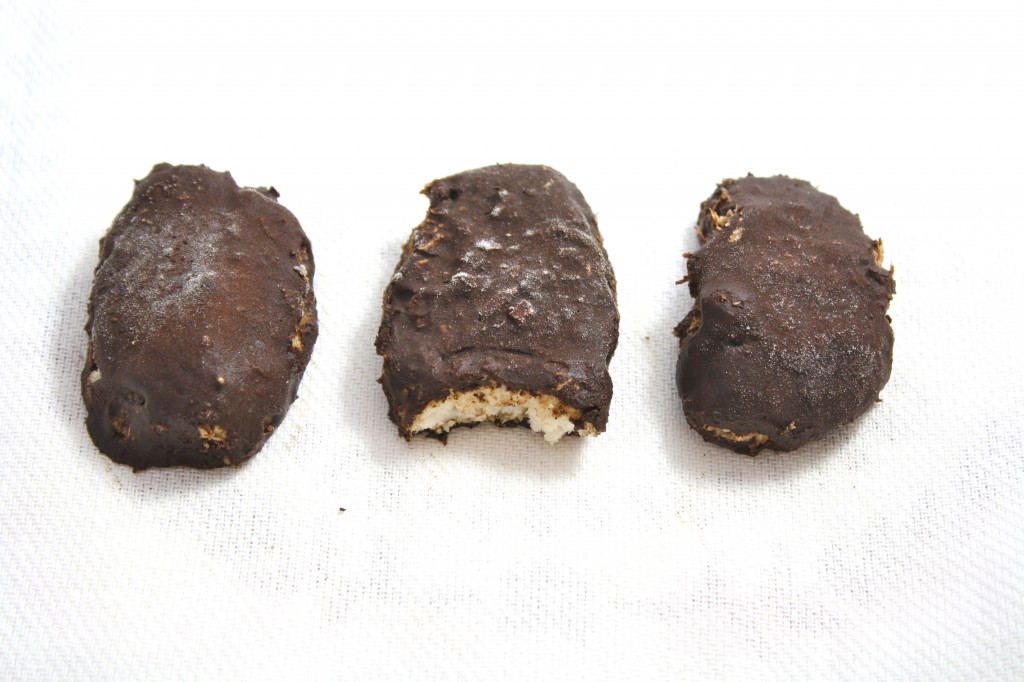 Wierd how they all disappear like that.
In case you need to be reminded, I do not use the word "ultimate" lightly. These fine creations are vegan, gluten free, grain free, low carb, sugar free, super duper easy, and less than 30 calories each. If calling these ultimate worthy is wrong, then I don't want to be right. And I like being right.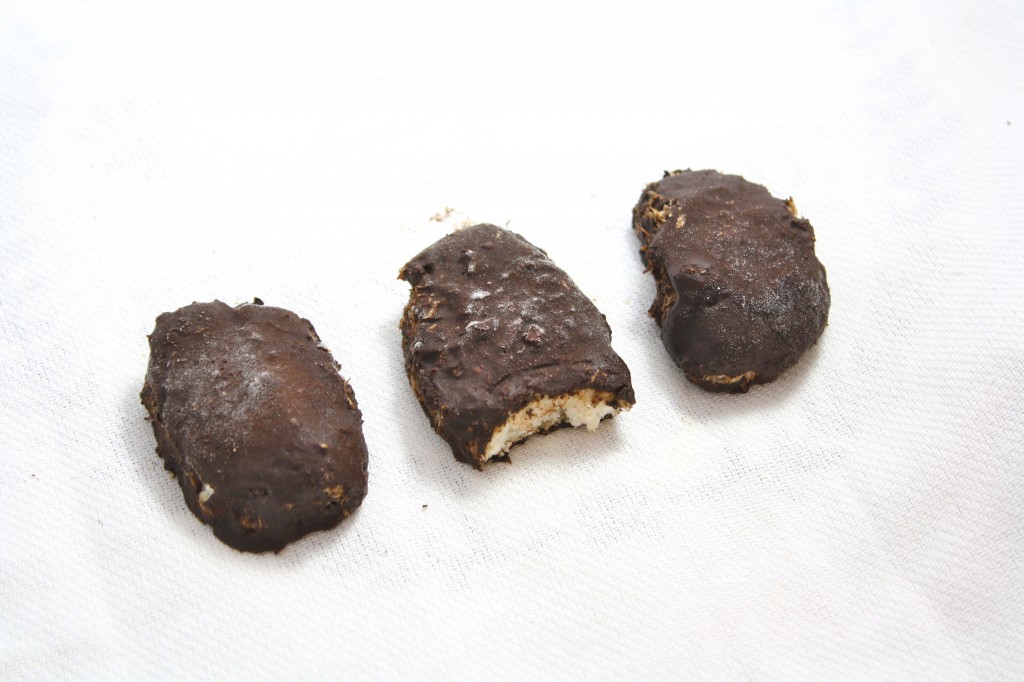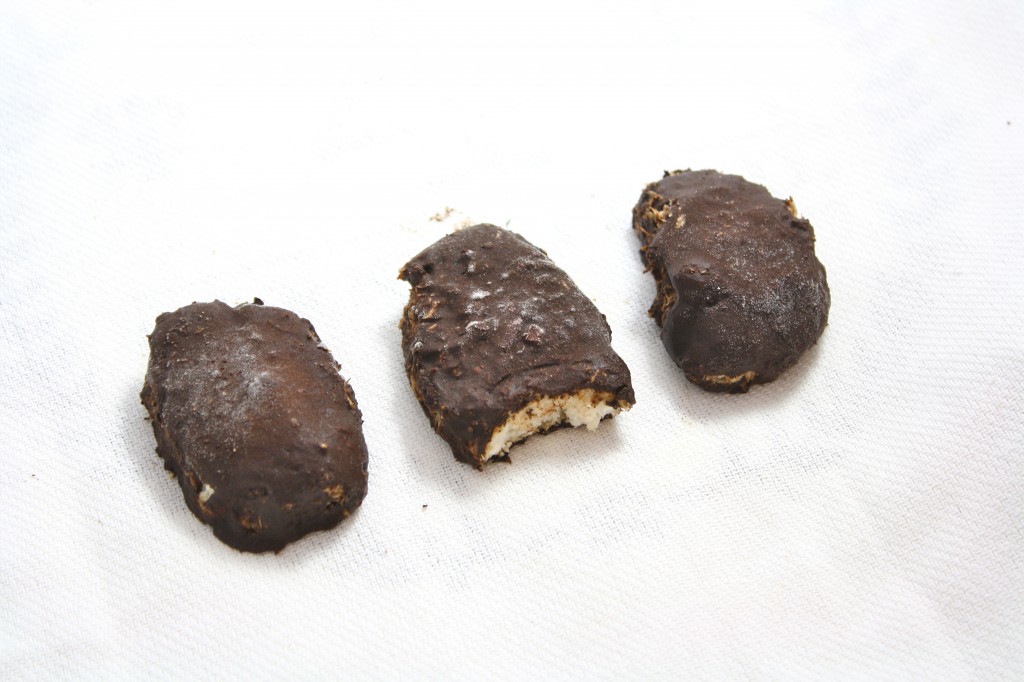 Trust me. If these things are worth being wrong over, they are definitely worth making. Then inhaling.
Homemade Mounds Bars
This recipe doesn't yield very many bars, but that's because I didn't want a whole bunch to just be lying around the house. After you try these, you'll know why. But hey, for less than 30 calories each, I guess you can eat as many as you want. Which is a lot. You'll want to eat a lot.
Makes 5 bars (recipe can be easily doubled)
Adapted from my Instant Low Calorie Coconut Butter and Homemade Healthy "Chocolate"
Nutritional Comparison
Serving size: 1 fun-sized bar
Calories: 92
Fat: 5 grams
vs.
Homemade Mounds Bars
(calculated with reduced fat coconut)
Serving size: 1 fun-sized bar
Calories: ~29
Fat: ~1.5 grams
Ingredients
1/4 cup coconut (I used reduced fat)
1/4 cup almond milk (Almond coconut milk would be lovely.)
2 packets of stevia
2 teaspoons coconut flour
2 Tablespoon carob powder
1/4 cup almond milk
Directions
In a small bowl, stir together coconut, 1/4 cup of almond milk, stevia, and coconut flour until thoroughly combined.  You can add more or less sweetener here, depending on your personal taste. Form the coconut mixture into five little logs on a plate, and freeze until hardened.
Meanwhile, in a small saucepan over low heat, whisk together carob powder and the remaining 1/4 cup of almond milk until no lumps remain.  Cook over low heat until the mixture is thickened like chocolate sauce, which may happen almost immediately. Turn the heat off.
Now fetch the hardened coconut logs from the freezer, and carefully dip them into the carob mixture until there is an even coating all around the outside. Return to the plate and repeat with the remaining logs. When you are finished, pop the plate back into the freezer and freeze until hardened.
Note: These must be stored in the freezer and eaten immediately unless you want a melted mess on your hands. Trust me, you do not want to waste something this yummy.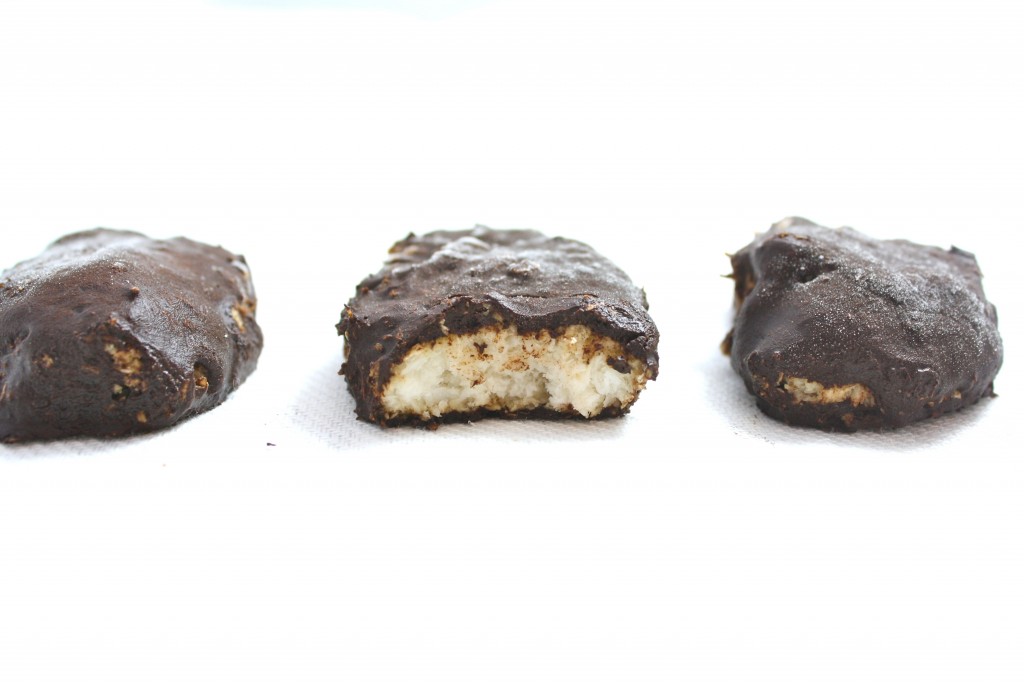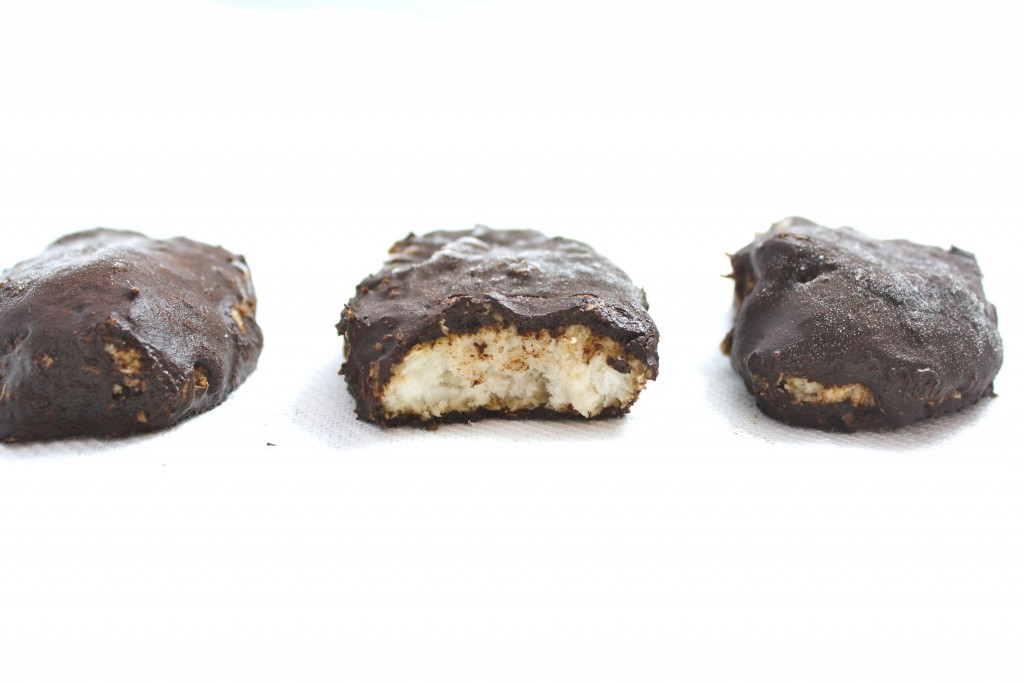 Having a bad day? Sorry to hear it. Dip into you freezer stash of these. Now you're having a good day? Somehow I thought you would.
Enjoy!
-Kelly M.