I think this is my new favorite recipe. But shhh… it's got a secret ingredient.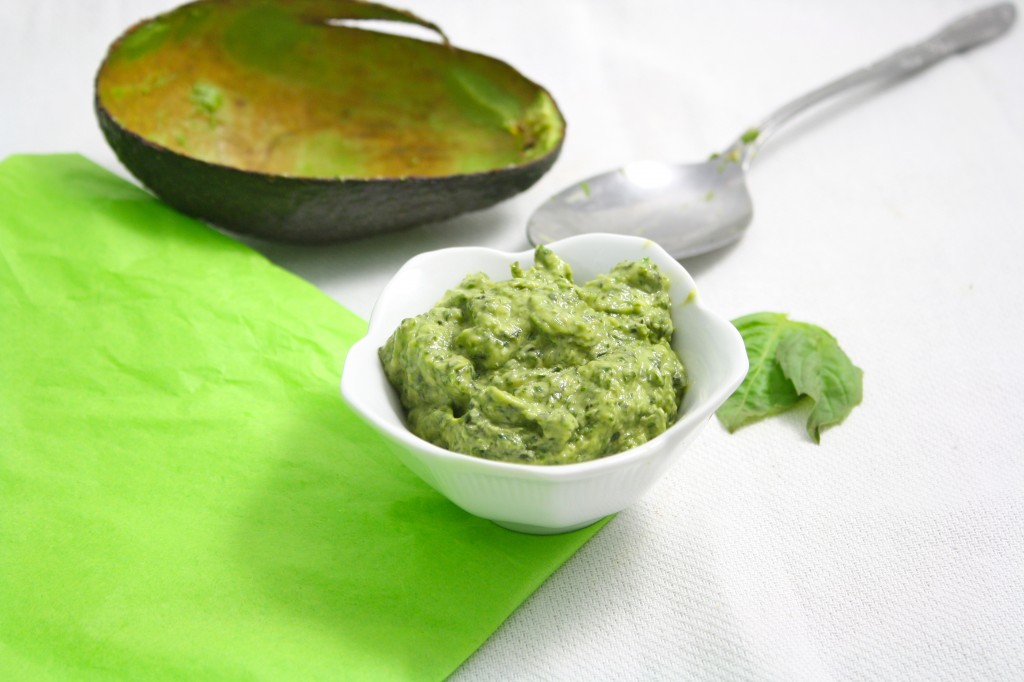 Do not take this stuff lightly, folks. This pesto is completely oil free, life-altering, and is not to be missed.
So what's the big deal, you ask? It's just a green paste you spread on stuff! Yes, but this is a special green paste. A green paste so creamy and delicious and healthy and versitale and unique that you'll just want to dive into a pool of it and eat your way out.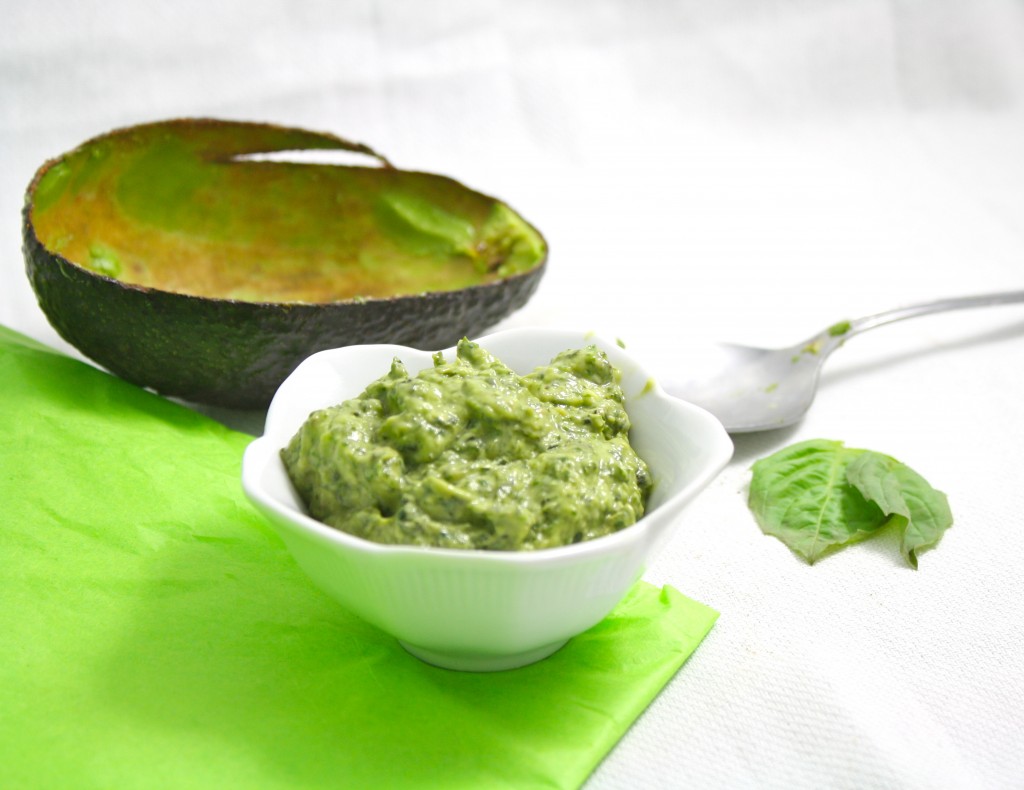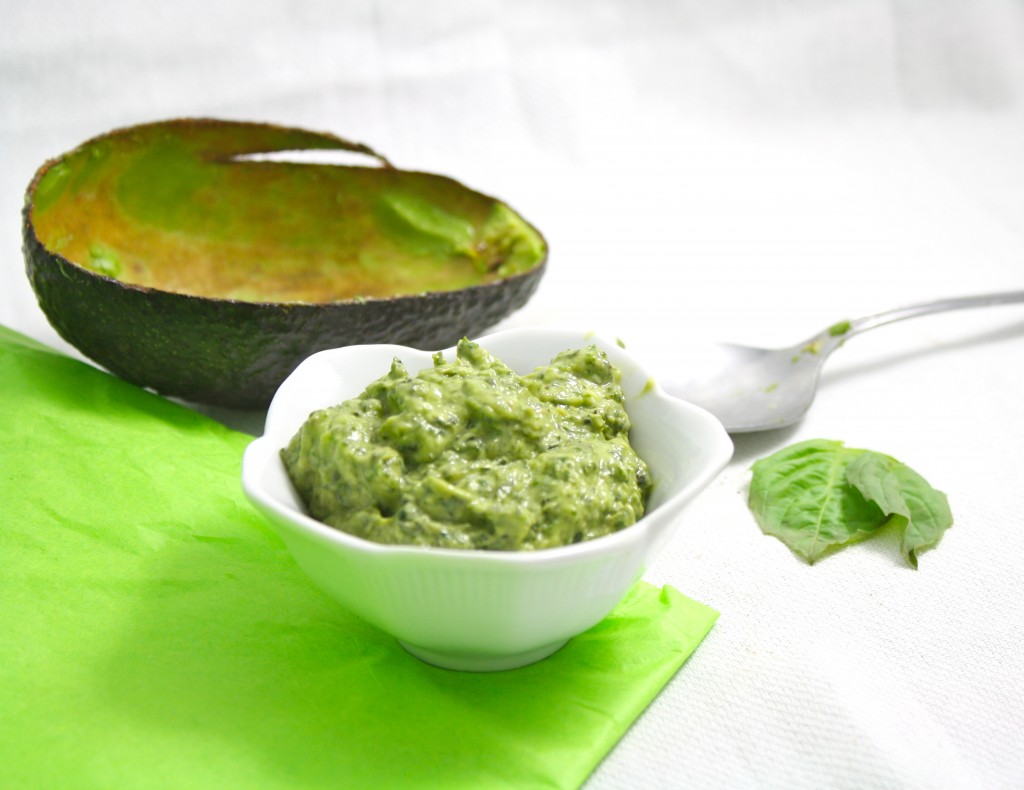 So what's the secret ingredient? What's so life-alteringly important?
Alright, I'll tell you. But you most come closer. Closer.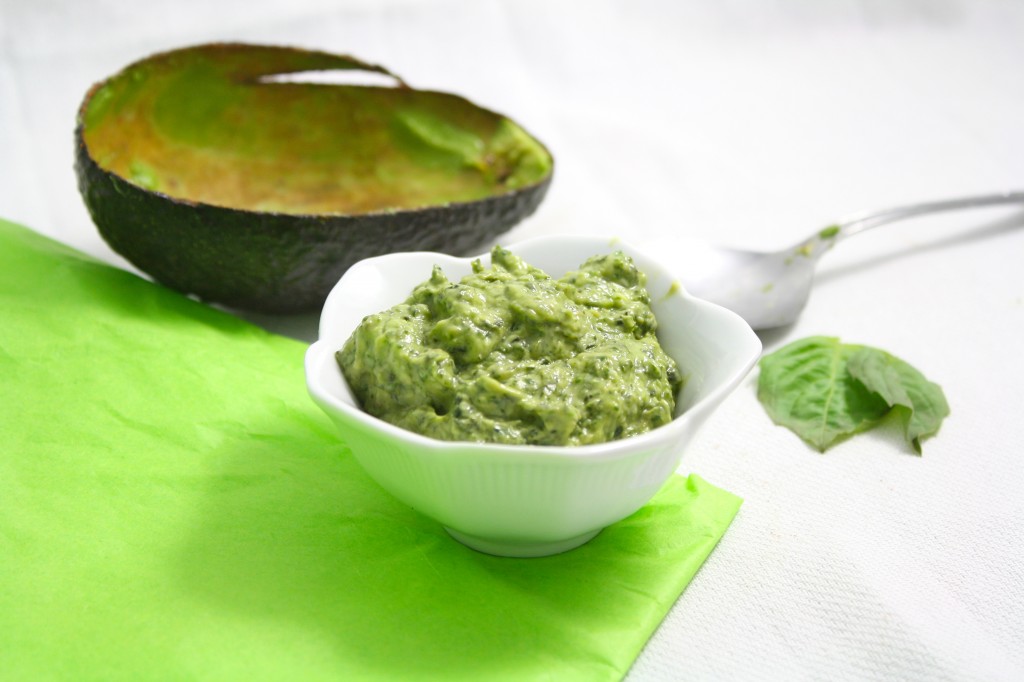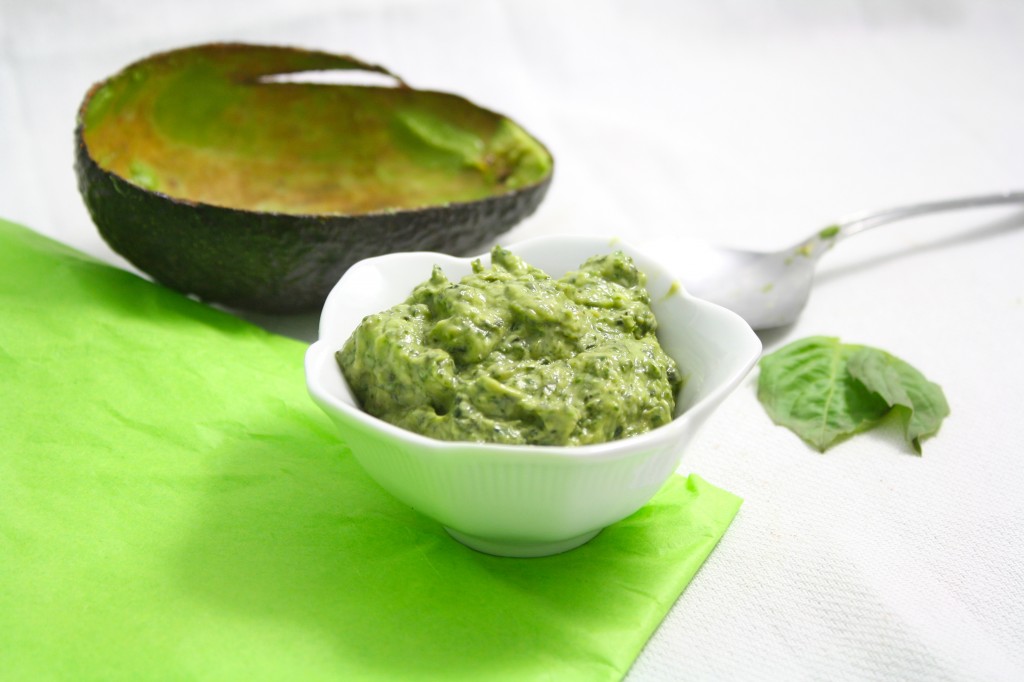 It's avocado.
It's true! Think about it. The purpose of oil in traditional pesto is texture and creaminess, and I needed a healthy substitute. So what is the healthiest, creamiest, most texturally-delightful food I could think of? Avocado!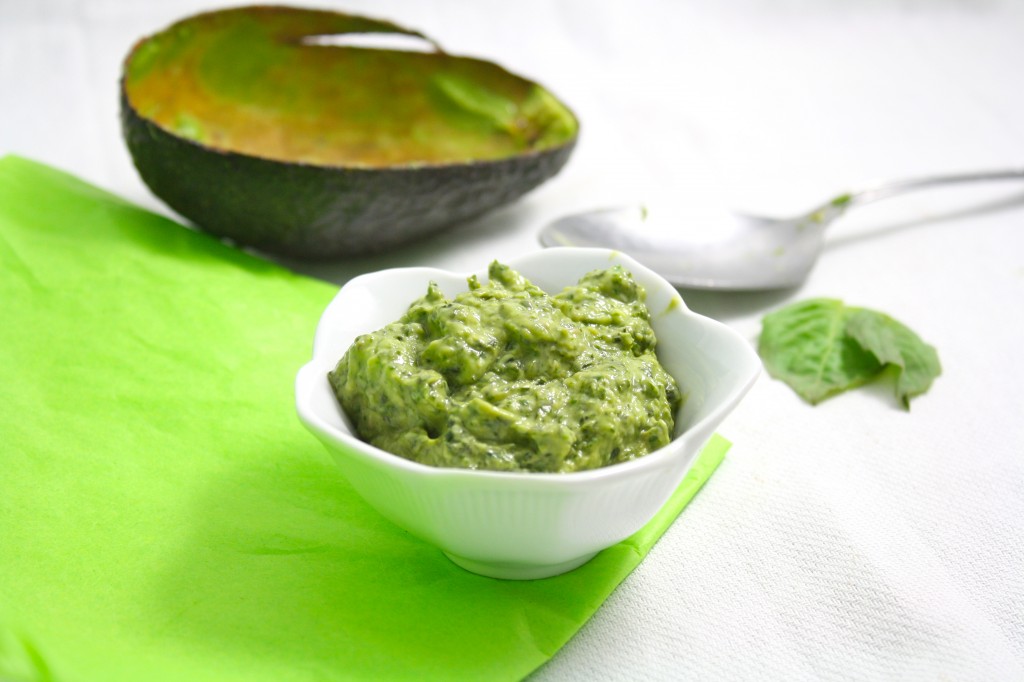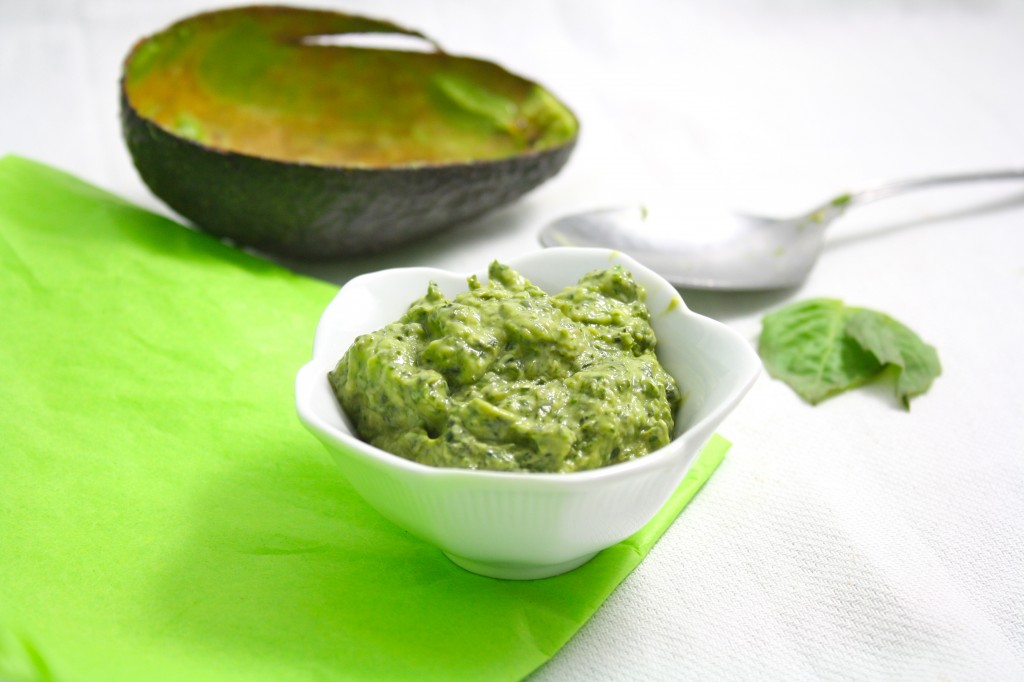 It's got loads of healthy fats and, at less than 1/4 of the calories of olive oil, it is quite the nutritional bargain. And it tastes soooooo good.
Seriously, after my first spoonful of this pesto I almost cried. And then I happy danced. Then I took another spoonful. The I took more spoonfuls than I'm wiling to admit.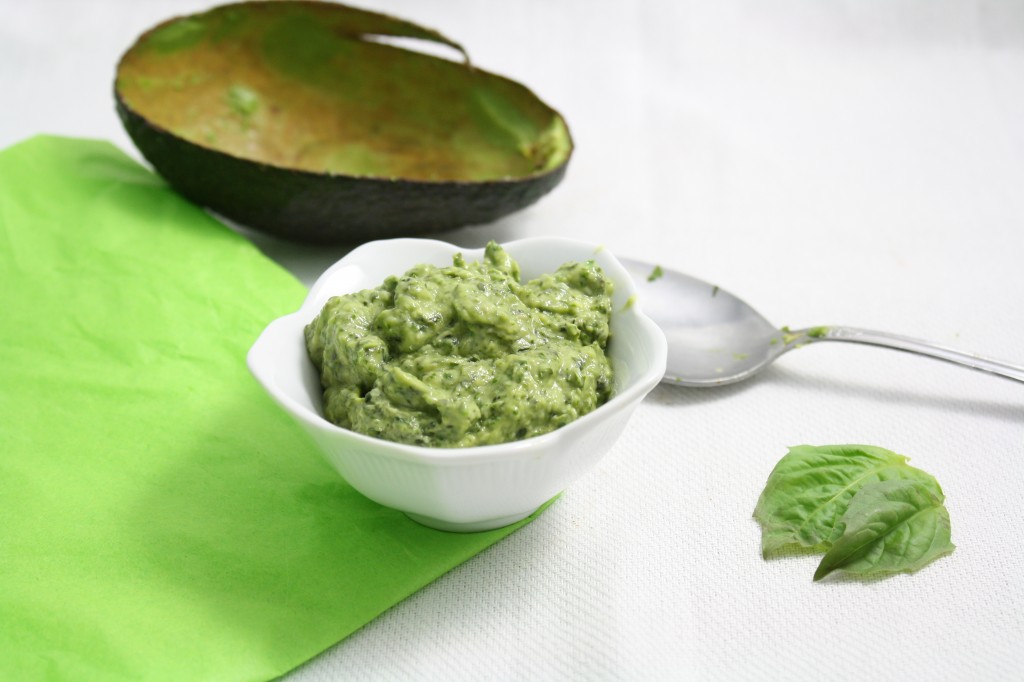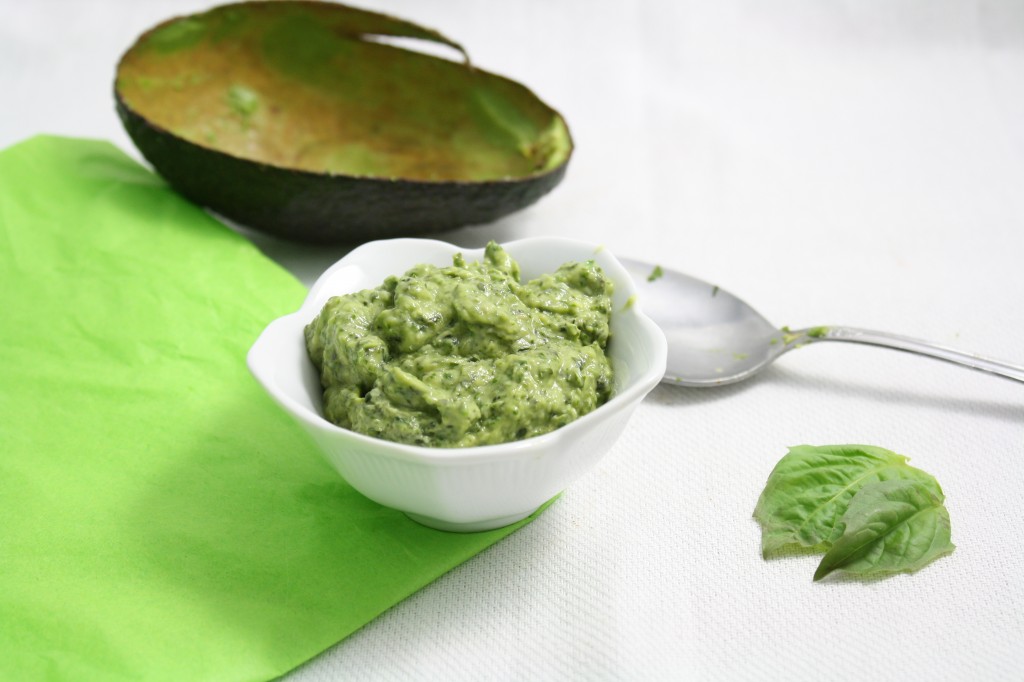 This is hands down the creamiest pesto I've ever had. Plus, it was super-duper easy to make. All it takes is a whirl in the food processor and you've got yourself a one way ticket to pesto happyland.
Oh, and since apparently shoveling pesto into your mouth is not considered "dinner," I tossed some of the pesto with roasted veggies and arranged it all pretty-like on an egg. Hit it with some grated cheese and I was ready to go!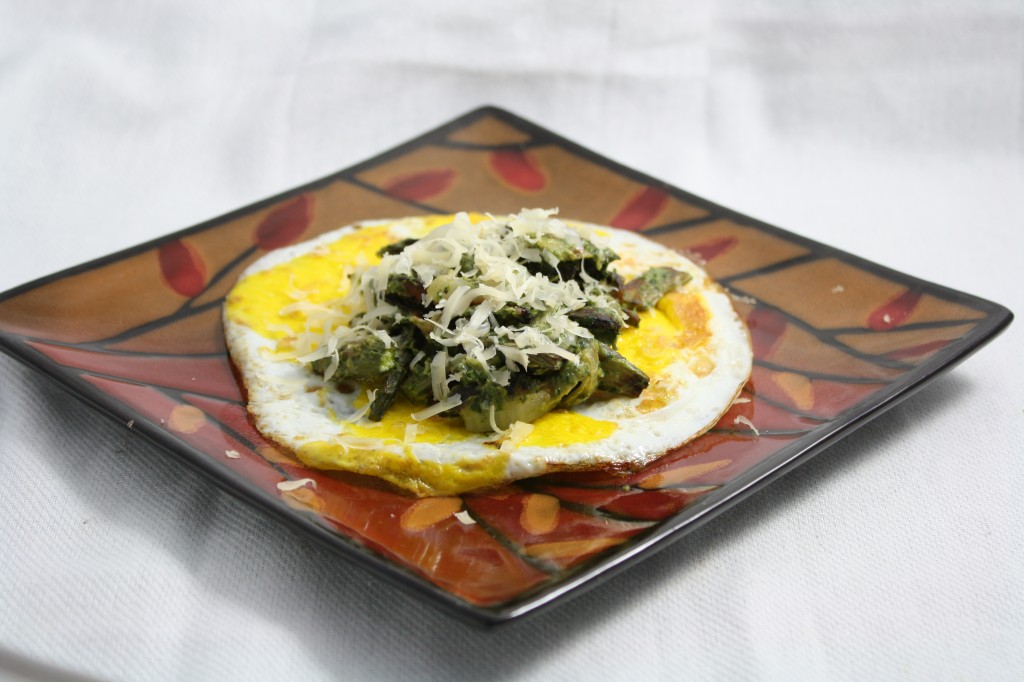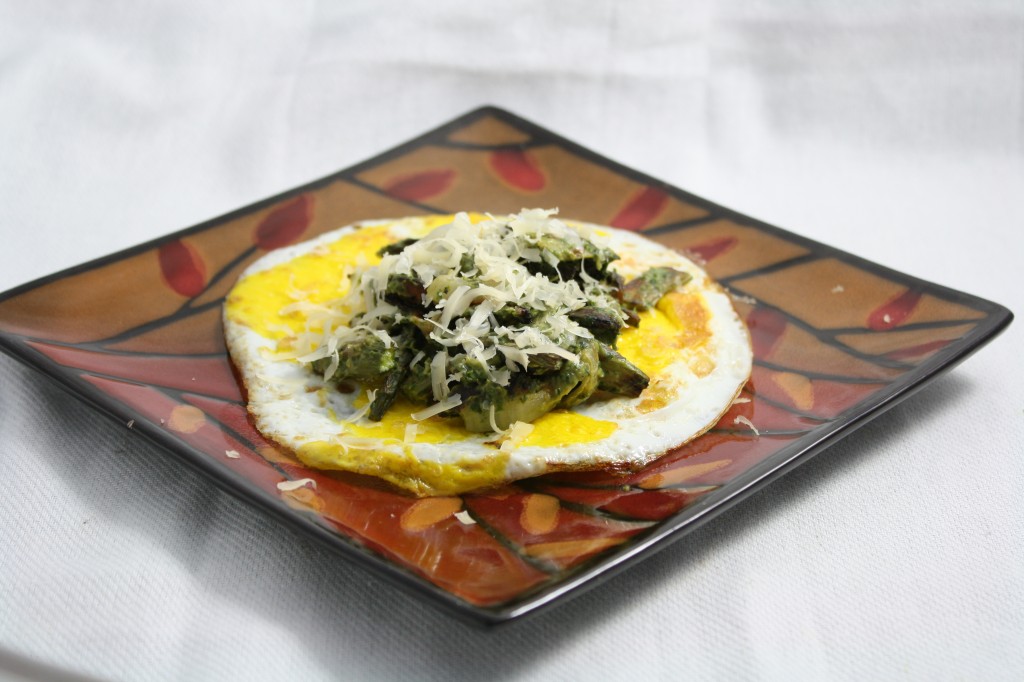 The pesto itself is vegan, low carb, low calorie, and oil free, so you can use it however you like/need. If you need another reason to make this pesto, check out this page for some health benefits of avocado.
I say this because I love you. Please don't make this one of those recipes you pin/bookmark/write down/promise yourself you're going to remember then don't. This is one of those recipes you actually make, and then make time and time again.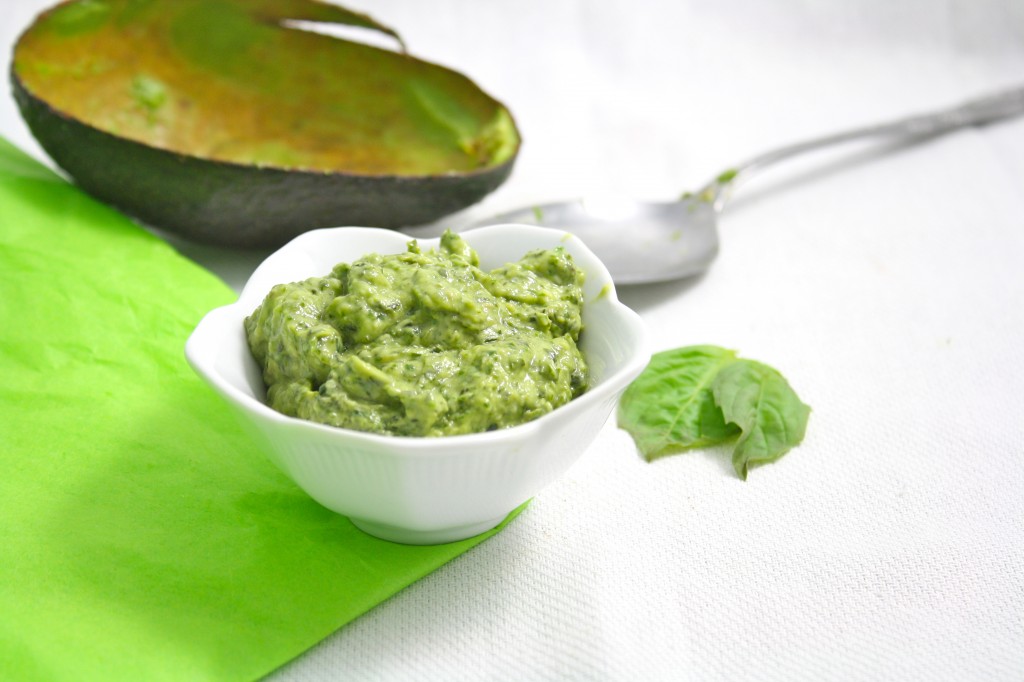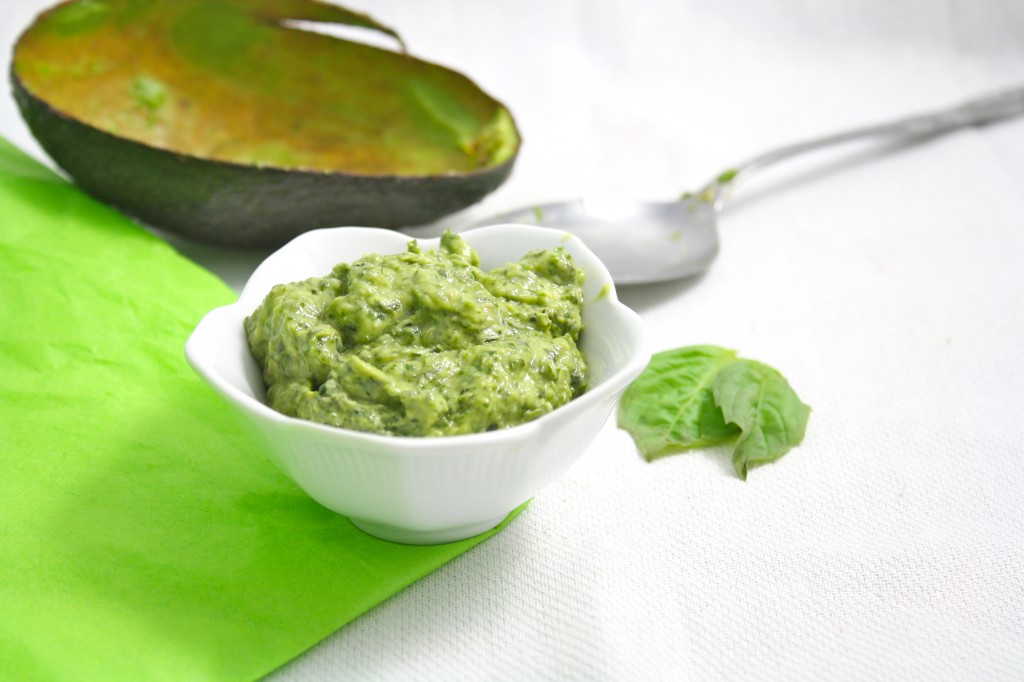 See you in the kitchen! (I'm there in spirit.)


World's Healthiest Pesto
This pesto makes me smile, and when I think of all the possibilities of how to use it, I smile even more. How will you serve your pesto? Tossed with grain free pasta? Or roasted veggies? Spread on a bagel or in a tortilla? Be inspired and let your imagination run wild. Please let me know what concoctions you create!
Inspired by Angela
Makes about 1/2 cup pesto
Nutritional Comparison
Serving size: 1 Tablespoon
Calories: 80
Fat: 7.51
vs.
Serving size: 1 Tablespoon
Calories: ~20
Fat: ~2 grams
Ingredients
1/2 medium avocado, pitted and mashed
1 Tablespoon lemon juice
1 teaspoon minced garlic
1 cup packed fresh basil leaves
salt, to taste
1-2 Tablespoons almond milk, as needed
Directions
In a food processor, blend the mashed avocado and lemon juice until smooth, stopping to scrape down as needed. Add in minced garlic and basil and blend until smooth. Be patient as this should take a few minutes, but you will be rewarded with super smooth and creamy pesto. If you need to add a tablespoon or two of almond milk to help the blending along, you should do so at this step. Salt to taste, serve as you wish, or simply enjoy off a spoon!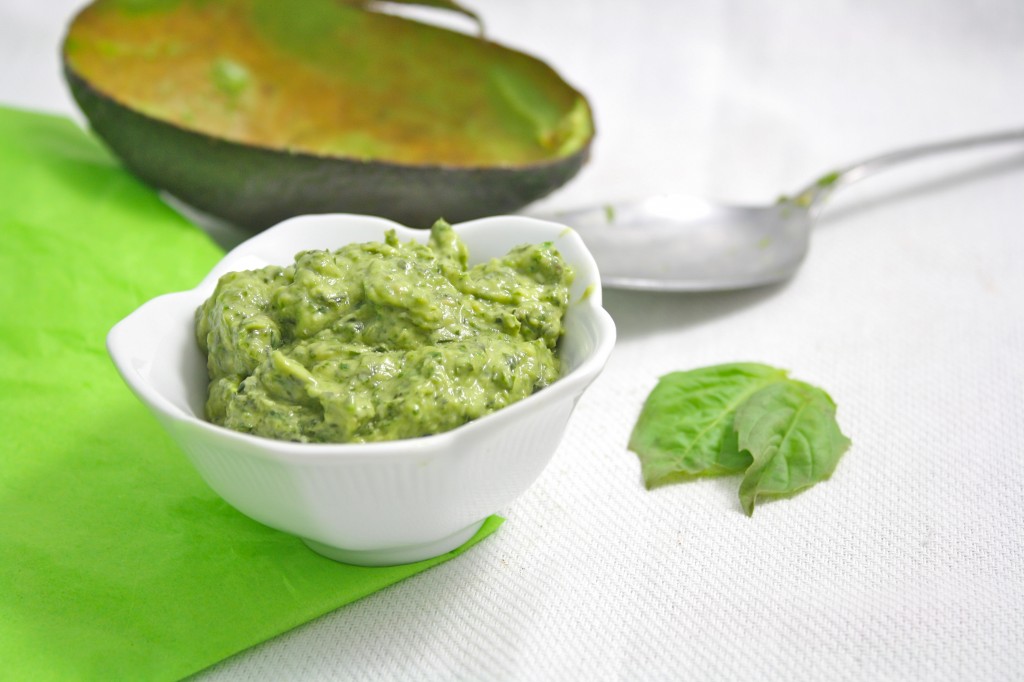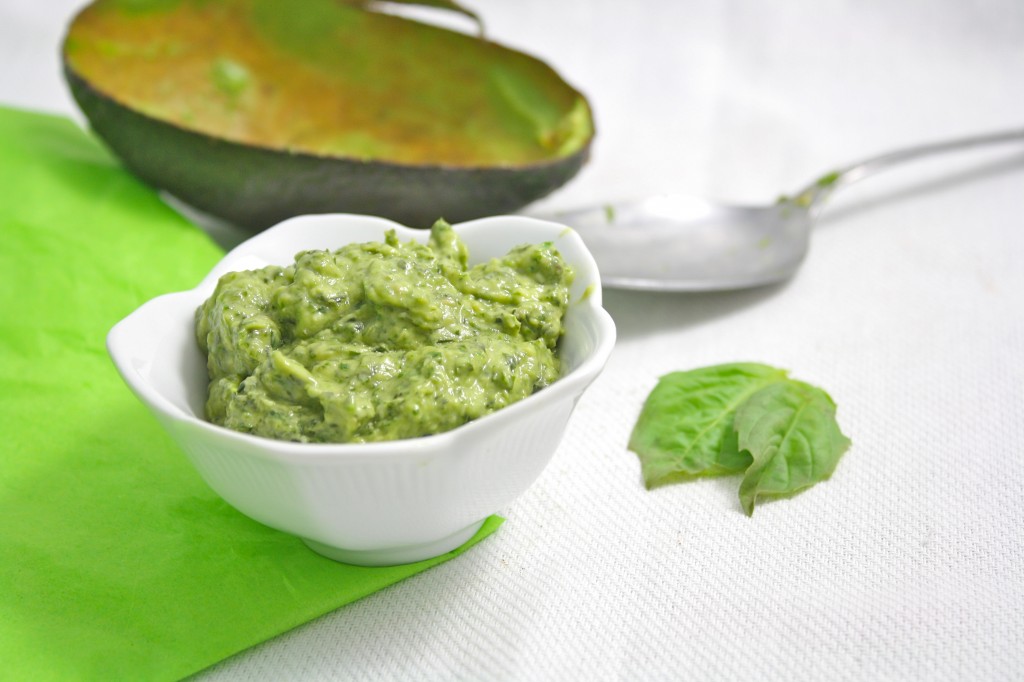 Just don't eat the whole batch out of the food processor bowl. Does that sound easy? It is much harder to do than one might think. Believe me.
Enjoy!
-Kelly M.