I have multiple healthy three musketeers in my belly. Nobody pinch me.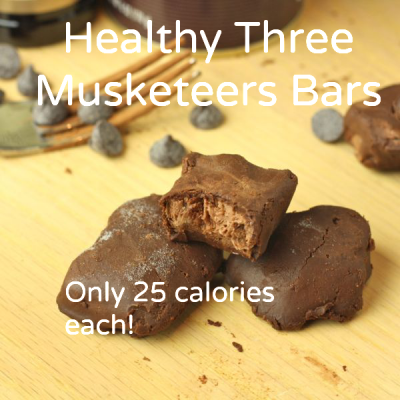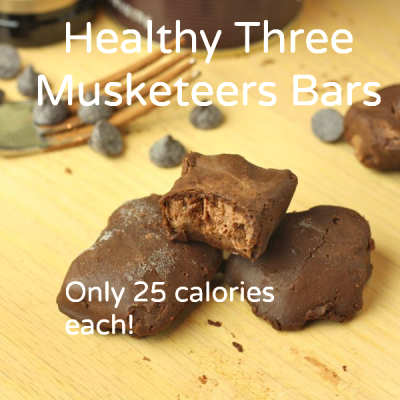 I'm currently lying in a tranquil field of petunias, the gentle breeze caressing my cheek, with a healthy three musketeers bar in each hand as I watch this gorgeous unicorn trot down a rainbow toward the pot of gold. I'm not waking up and you can't make me.
Well honey, how does it feel to live the dream? It's 75F in February, you just got this fabulous haircut, and now there's a healthy version of your favorite childhood candy. Not even that terrible alarm clock can ruin this for you.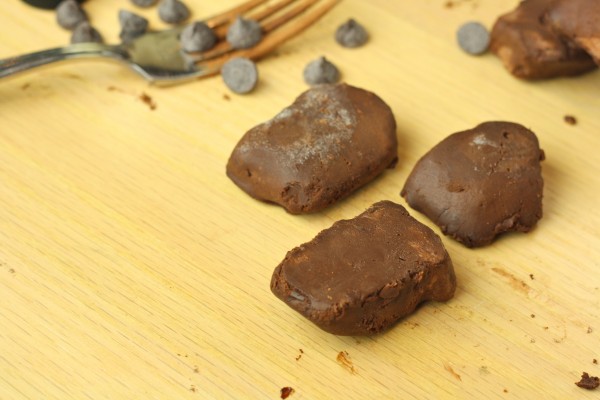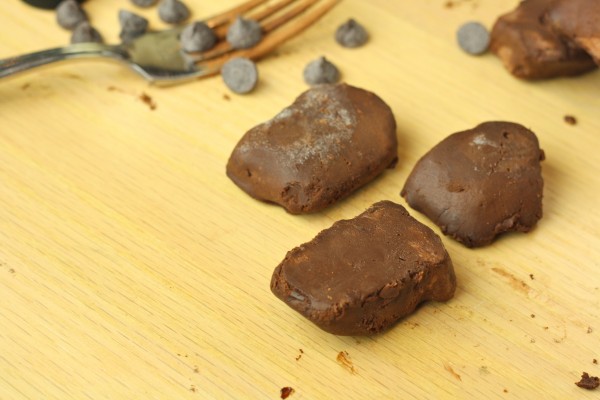 Okay, confession time. One day many years ago I dared to doubt the Three Musketeers I had loved so dearly. It was at camp and I, the reigning scavenger hunt champion, was awarded a full size Midnight Milky Way bar. Of course my seven-year-old self did not have the audacity to turn down free candy, let alone a full-sized bar. (Do you know how rare that was for me??) So I ate. And dared declare it my… favorite. Shudder.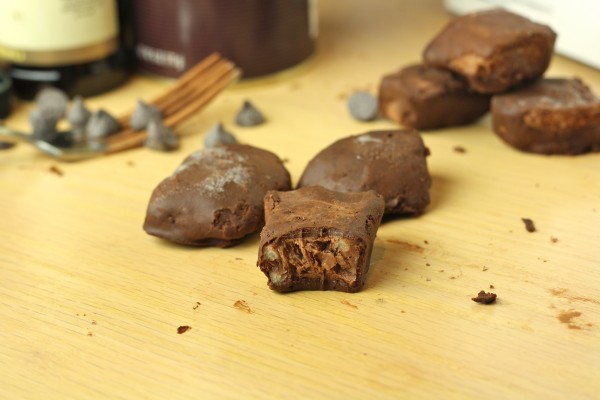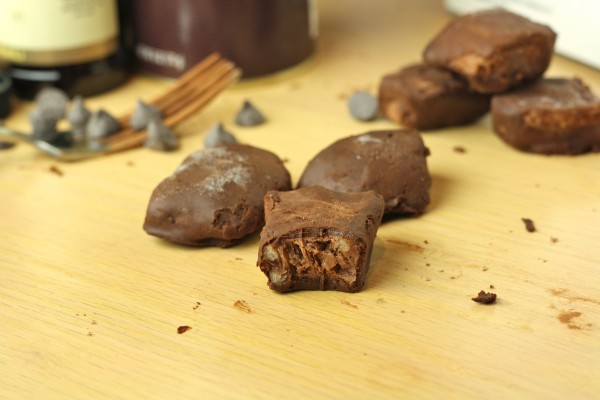 .
So naturally Halloween would roll around, and along with it came a side by side taste test, after which I came running back to my knight in shining army. Or musketeer in shiny package. Tomayto tomahto. (Speaking of tomatoes…)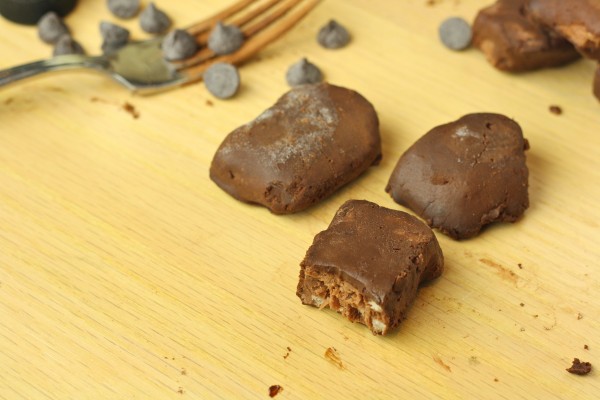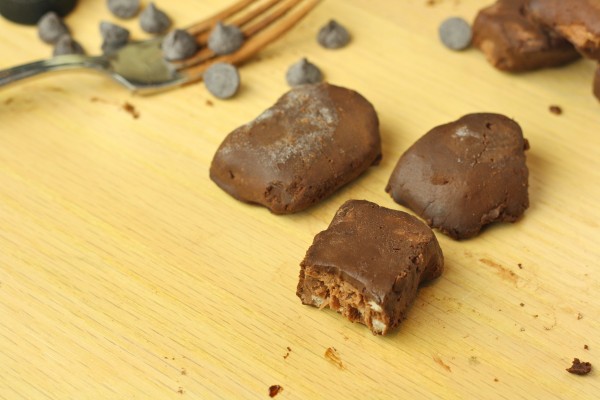 Oh, and one more thing. You guys are really good guessers! Congrats to Chris (comment #2) who hit the nail on the head and is walking home with the grand prize of twenty five points! They'll be good for something someday.
Now if you'll excuse me, I have healthy three musketeers bars to eat and a freezer to sit in front of while I do it.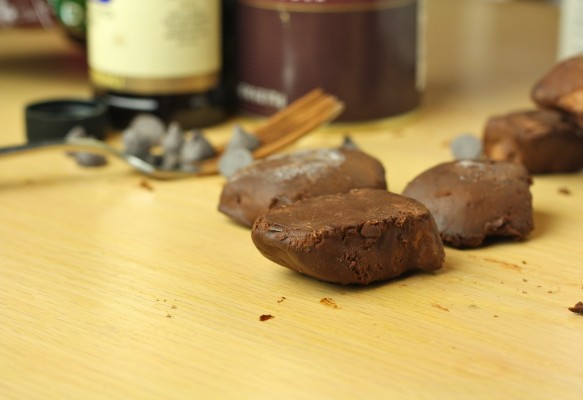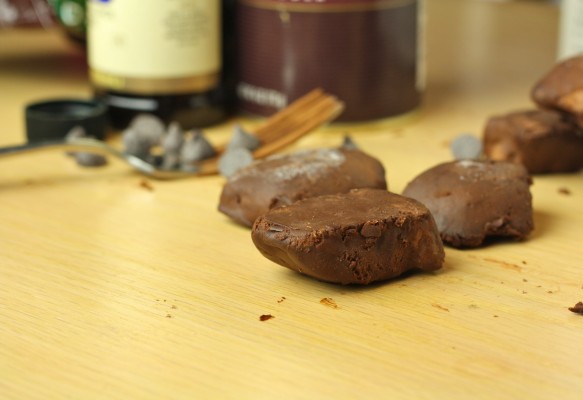 Dedicated to Chris. I guess someday is today! Those twenty five points really are good for something.
Yield: 16 candies
Healthy Three Musketeers (Vegan/Sugar Free/Low Carb)
30 minPrep Time:
30 minTotal Time:
Ingredients
1 cup 0% Greek yogurt
2 Tablespoons unsweetened cocoa powder
½ teaspoon vanilla extract
½ banana, mashed very well
sweetener to taste (I used 5 packets stevia.)
¼ cup semi-sweet chocolate chips
2 Tablespoons plus 2 teaspoons almond milk
Instructions
Line an 8x4 loaf pan with foil and set aside.
In a medium bowl, combine Greek yogurt, unsweetened cocoa powder, vanilla extract, and mashed banana and stir until very well combine and no banana lumps remain. Alternately, you can puree the yogurt mixture in a blender or food processor. Sweeten to taste. Evenly spread the yogurt mixture into the prepared loaf pan and freeze until firm.
Meanwhile, combine the chocolate chips with 2 tablespoons of almond milk in a small microwave-safe bowl and microwave for 1 minute. Stir until completely smooth, add 1 teaspoon of almond milk, and stir again until smooth. Add the remaining 1 teaspoon of almond milk and stir once again until smooth. If the mixture is too thin, microwave it for an additional 15 seconds.
Fetch the yogurt mixture from the freezer and turn it out onto a cutting board. Using a sharp knife, cut the block into 16 equal pieces. Using a fork (Trust me! This is in the best interest of your manicure.), dip one of the frozen pieces into the chocolate mixture until evenly coated and place on a large plate. Repeat with the remaining pieces, cover the plate with plastic wrap, and freeze. Once the pieces are frozen and firm, transfer them to a zip lock bag for long term storage. Kept in an airtight container in the freezer, the candies should keep for at least one month. Eat them straight from the freezer in large quantities- that's what I do!
Notes
To keep this recipe vegan, use vegan yogurt and vegan chocolate chips. Feel free to use your milk of choice in place of the almond milk. Use nut-free milk to keep the recipe nut free. You are welcome to use any sweetener your heart desires. I use about 5 packets of stevia, but please use whatever sweetener you like to taste- agave nectar, sugar... whatever your heart desires!
7.8.1.2
216
https://www.foodiefiasco.com/healthy-three-musketeers-vegansugar-freelow-carb/
Nutrition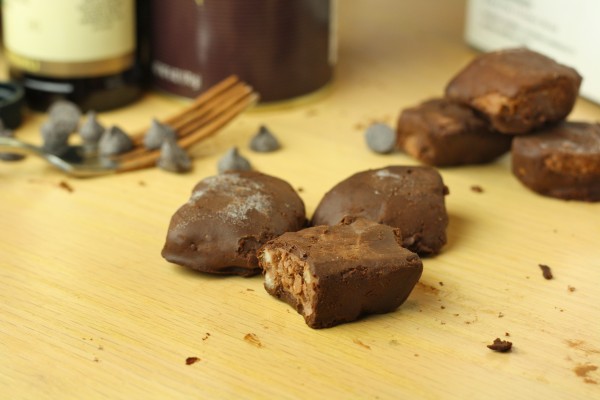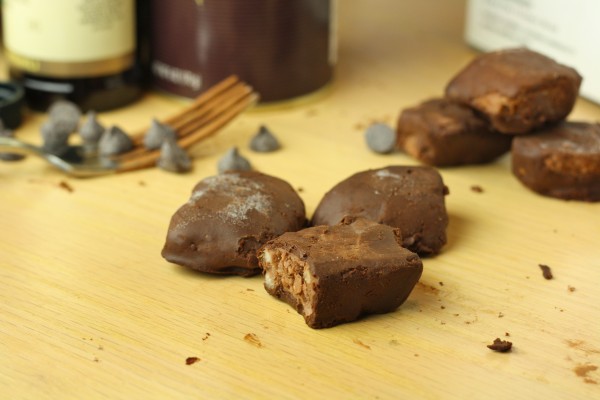 What is your favorite candy?
I love Three Musketeers, but when I'm in the mood for something fruitier, I'm a smarties girl. You can even tape a package to your pants for a brilliant Halloween costume. (Get it?) Or a tastefully punny ensemble to wear on casual Friday.
With love and spoons from me to you.